After witnessing the impact of Beyoncé's newest album, music lovers couldn't help but keep an eye out for the concerts in preparation, especially the backup dancers for Beyoncé Renaissance World Tour.
In this tour, Beyoncé is looking for fresh, young talent to join her team, indicating that the audition process was open to new faces. This decision shows that Beyoncé is committed to discovering and nurturing new talent and giving them a platform to showcase their skills.
According to full Renaissance Tour credits at Beyoncé's website, the lineup includes a few familiar names and a whole lot more fresh faces.
In this article, we are going to jot down more information about them!
List Of Beyoncé Renaissance World Tour's Backup Dancers & Choreographers
Les Twin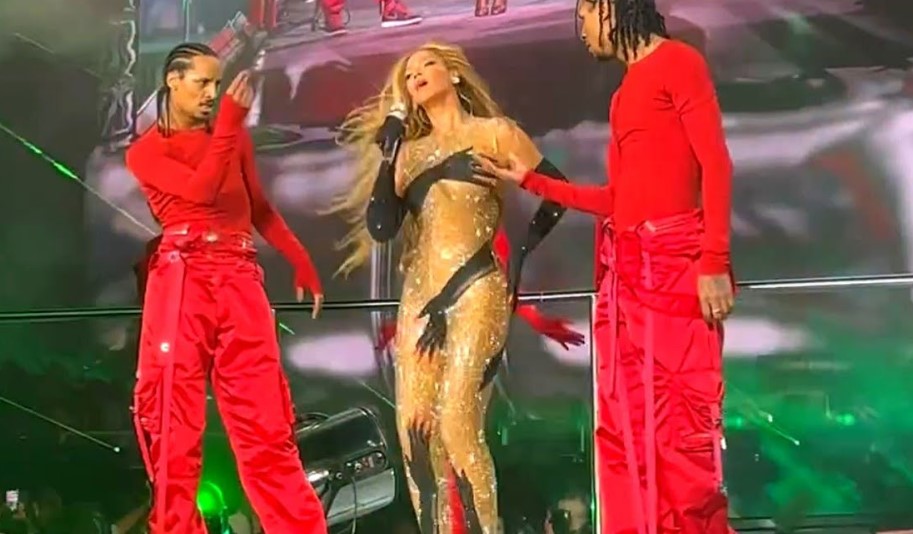 Les Twins, the French hip-hop dancers and choreographers, have had a long-standing collaboration with Beyoncé.
They first gained attention in 2011 after winning the Hip-hop New Style division at Juste Debout, and were invited to perform alongside Beyoncé at major events such as the Billboard Music Awards, Glastonbury Festival, and the BET Awards.
Their success and connection with Beyoncé continued as they joined her on the French television shows X-Factor and Le Grand Journal to promote her album 4. The duo also featured in the alternate version of her "Run the World (Girls)" music video.
In 2013, they toured with Beyoncé as the only male dancers on The Mrs. Carter Show World Tour, and later joined her on the On the Run Tour with her husband Jay-Z. Les Twins also appeared in Beyoncé's self-titled album's music videos for "Blow" and "Jealous".
In 2015, they appeared in a special freestyle dance in the Bollywood film ABCD 2. Les Twins also joined Beyoncé at her historic Coachella performance, entitled Beychella.
In 2017, they were the winner of the first season of World of Dance and took home $1,000,000 in prize money after winning against Swing Latino (a dance group from Colombia) and Eva Igo, an American dancer.
In 2023, they once again appeared on stage with Beyoncé on her Renaissance World Tour, where they performed the "THIQUE" with the sample of "Toxic" by Britney Spears.
Follow them on Facebook: https://www.facebook.com/OfficialLesTwins/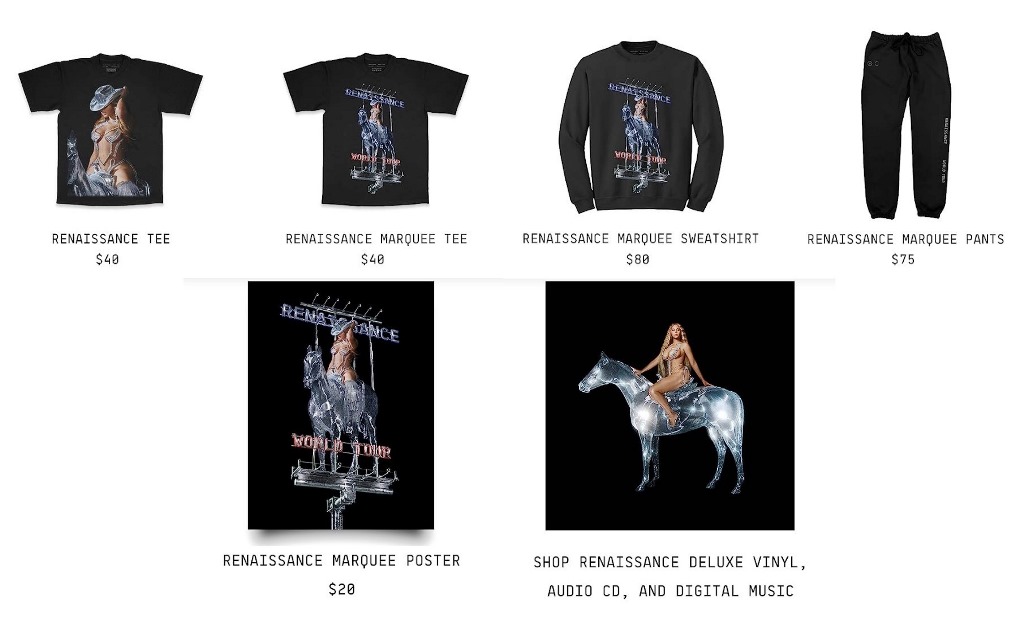 Buy RENAISSANCE Official Merch on Amazon.com
You'll love: List Of Backup Dancers For Taylor Swift's ERA Tour 2023
Fatima Robinson – Director of Choreography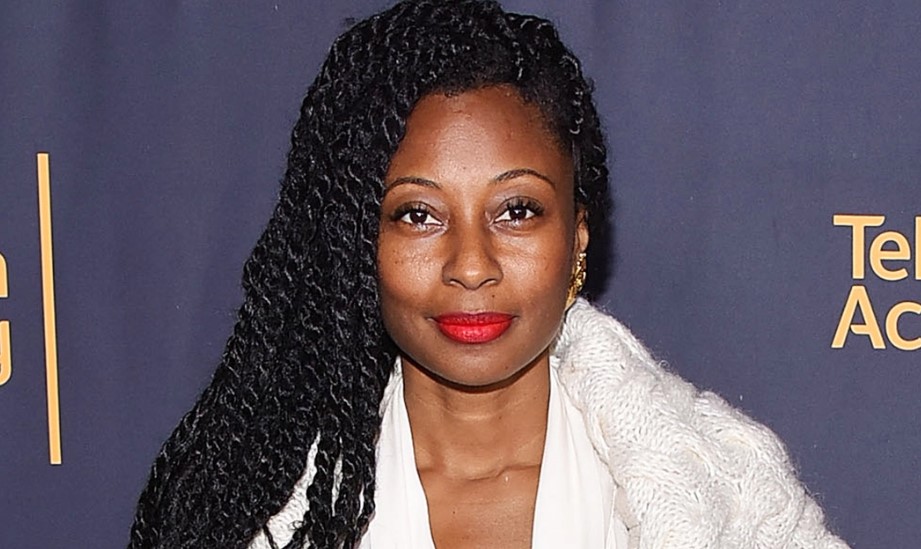 Fatima Robinson is a highly acclaimed and sought-after hip-hop and popular music choreographer and video director.
She has received numerous nominations for Best Choreography at the MTV VMA awards and has won several awards, including Best Hip Hop Video and Best Choreography for the Black Eyed Peas' "My Humps" and "Hey Mama".
Fatima is also known for her work with breaking artist Meghan Trainor, directing and choreographing her hit videos "No", "Dear Future Husband", and "All About That Bass", which has over 1 billion views.
In addition to her music video work, Fatima has directed and choreographed commercial campaigns for Nair and Old Navy. She has received multiple nominations for American Choreography Awards, Choreography Media Honors, and a Lucille Lortel Award nomination for Outstanding Choreographer – Off-Broadway for her work on the musical Radiant Baby, based on the life of artist Keith Haring, produced and directed by George C. Wolfe at the New York Public Theater.
Fatima is the Director of Choreography for the RENAISSANCE World Tour 2023 and has previously worked with Beyoncé on Dreamgirls, the 2022 Oscars, and most recently, her performance in Dubai.
Chris Grant – Lead Choreographer
Chris Grant is not only a talented choreographer but also a born performer with an unwavering passion for the arts.
His journey in the world of dance and choreography began with a pivotal moment when he appeared on the show Making the Band, catching the attention of renowned choreographer Frank Gatson.
It was through Gatson that Chris was personally chosen by the iconic Beyoncé Knowles to be the Assistant Choreographer for her groundbreaking I AM… SASHA FIERCE World Tour.
Since 2010, Chris Grant has been an integral part of Beyoncé's creative team, serving as one of the main choreographers for some of her most iconic performances.
One of his notable achievements was contributing to Beyoncé's electrifying Super Bowl performance, where she reunited with her former group, Destiny's Child.
Chris also played a vital role in preparing Beyoncé for her sold-out Mrs. Carter World Tour, dedicating countless hours to rehearsing with her in New York.
Grant's talent and creativity have extended beyond his work with Beyoncé. He showcased his choreography skills in the music video for Beyoncé's hit song "Formation," which earned him his first MTV Video Music Award for Best Choreography.
Dana Foglia – Choreographer
With a portfolio that includes the Grammys, Oscars, B.E.T. Awards, MTV Awards, Jimmy Kimmel Live!, and the Super Bowl, Dana's choreography has captivated audiences and left a lasting impact.
Dana has collaborated with the likes of Beyoncé, Billie Eilish, Jennifer Lopez, Jhené Aiko, Common, and many more. Her artistic vision and unique approach to choreography have elevated performances to new heights.
Dana's journey alongside Beyoncé began as the Assistant Choreographer for the groundbreaking "I Am…" World Tour.
Since then, she has become an integral part of Beyoncé's creative team, serving as a long-time choreographer and movement coach for over a decade.
Her contributions can be witnessed in Beyoncé's electrifying performances on The Mrs. Carter Show World Tour, On The Run Tour, The Formation World Tour, and OTR II.
Dana's exceptional talent and dedication have earned her recognition, including an MTV Video Music Award for Best Choreography in a Music Video for Beyoncé's iconic "Formation", as well as a Peabody Award for her outstanding work on the visual album "Lemonade".
In addition to her work with Beyoncé, Dana Foglia has expanded her reach to various projects and productions.
She recently choreographed the spectacular "Mayfair Supper Club" show at the Bellagio in Las Vegas, immersing audiences in a world of mesmerizing dance performances.
Tia Rivera – Associate Choreographer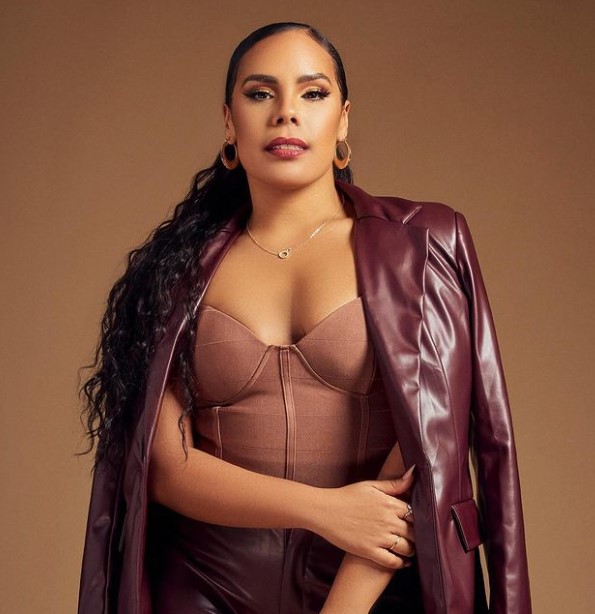 Tia Rivera is a remarkable choreographer whose journey in the world of dance began at the young age of 17.
Her impressive resume includes captivating performances alongside renowned artists such as Jennifer Lopez, Rihanna, Beyoncé, Usher, Mariah Carey, Gwen Stefani, Kanye West, Ne-Yo, and many more.
Her exceptional talent and creative vision have led her to choreograph for notable artists including Major Lazer, Fergie, AlunaGeorge, Gwen Stefani, Halsey, and Sabrina Claudio, to name just a few.
Tia's choreography has also graced the screens of millions, featuring on the hit TV show Dance Moms during its seventh season.
Additionally, she has served as a choreographer for the debut of Blackish Season 4, showcasing her versatility and ability to create captivating dance routines.
Noteworthy commercial projects that have benefited from Tia's choreographic expertise include Toyota, Swarovski, and Crown Royal.
Beyond her remarkable career in the entertainment industry, Tia Rivera possesses a deep-rooted passion for providing motivation and education to aspiring entertainers.
Through her company Turning Pages LLC, she has established a highly successful mentorship program aimed at empowering and guiding individuals in pursuit of their dreams.
Adrian Wiltshire – Associate Choreographer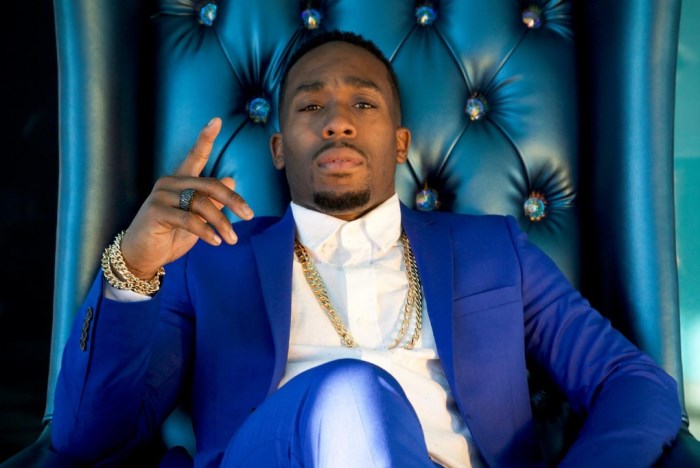 As an associate and assistant to the renowned choreographer Fatima Robinson, Adrian has contributed to a range of high-profile projects. His recent credits include the electrifying Super Bowl LVI Halftime Show featuring Dr. Dre, Snoop Dogg, Mary J. Blige, and Eminem.
He also lent his choreographic talents to the 94th Academy Awards, where he worked alongside Beyoncé on the captivating performance of "Be Alive" from the film King Richard.
Adrian's choreography has graced the screens in notable productions such as Coming 2 America, Space Jam II, Black-ish, and the highly anticipated feature film adaptation of The Color Purple Musical.
Adrian's choreographic prowess extends beyond film and television. His work can be witnessed on the popular show The Masked Singer, where his creative choreography adds an extra layer of excitement and artistry.
He has also made his mark in the music industry, contributing to the Grammy's tribute to Nipsey Hussle and serving as a creative producer for The Voice.
Adrian has collaborated with an impressive roster of artists, including Kendrick Lamar, Major Lazer, Gwen Stefani, Pharrell Williams, will.i.am, Fergie, Ariana Grande, Keyshia Cole, and One Republic, among many others.
In addition to his success in choreography, Adrian Wiltshire has showcased his talents as a featured dancer in several notable films. His performances can be seen in "Honey," "Stomp the Yard," "Dreamgirls," and the dynamic "Step Up 3D" directed by Jon M. Chu.
Jakevis Thomason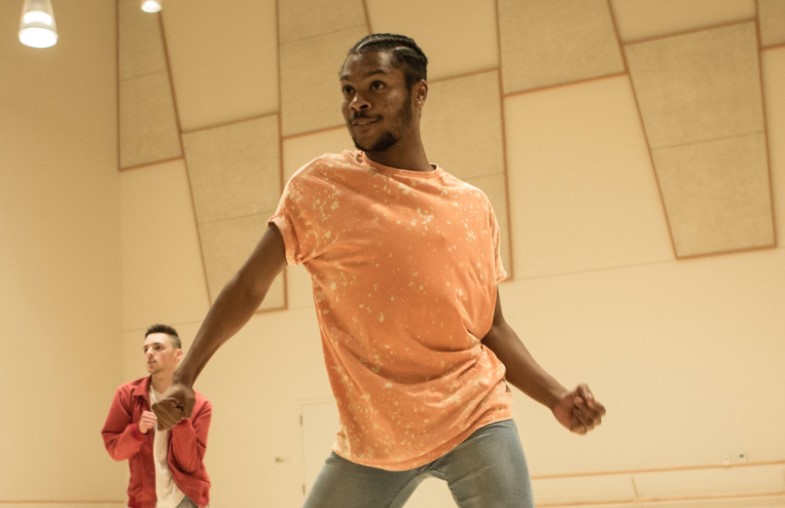 Among the names in this list, Jakevis Thomason might be the most prolific artist. He clearly loves dancing and choreographing.
Though he also holds the ambition to become a creative director, he comes up with the most stellar performances on stage and screen.
Thomason was trained by the Dianne School of Dance and the Kaufman School of Dance, in both commercial and concert concepts.
Commissions come to him because while he is a 'hybrid' artist, he is always good at what he does instead of being a Jack of all trades.
Due to the tight professional bond with Frank Gatson, the famed choreographer behind top-tier names like Rihanna, Jennifer Lopez, and Beyoncé, Thmason also got to work with them.
His position in the Renaissance lineup is certainly a new success he has bagged.
Thomason is passionate about teaching as much as dancing. In the foreseeable future, his biggest goal is to start a company to present his fruits and inspire more young dancers.
Check more: 12 Famous Backup Dancers for Beyonce'
Kyndall Harris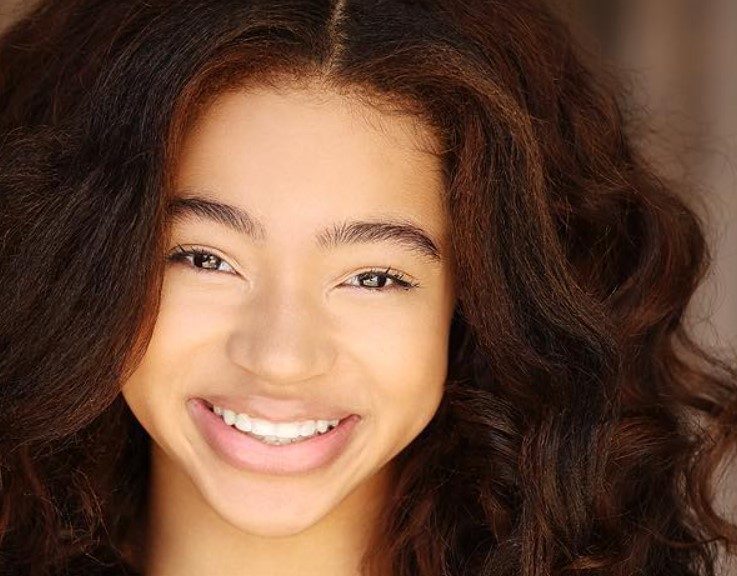 Standing tall and proud at the age of 20, Kyndall Harris is a phenomenon and an inspiration for young dancers that no dream is too big if they dare to pursue their goals.
She radiates so much youthful energy and conquers the hearts of many with excellent dancing skills.
She started a dance career at 7 years old with the NBA Junior Grizzlies team. Her strength and capability can inspire other people, and it is a great push for her to join showbiz.
Harris surely took the dancer's world by storm by securing a slot in the lineup for the most desired tours. She has performed for the iconic Janet Jackson, danced alongside stars like Chris Brown and Ciara, and appeared on various shows.
Beyoncé has chosen her twice, first the 2022 Oscar and now the Renaissance World Tour.
More than anyone, Harris is aware of her early success and always grateful for the opportunities she gets.
It might be the reason she always tries her best in every dance move and aspires to empower fellow youngsters through her body language.
Darius Hickman – The Dolls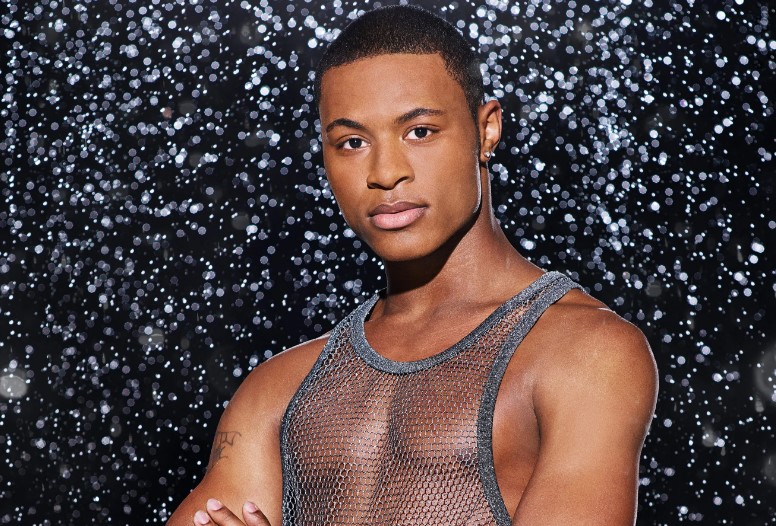 Born in Florida, Darius Hackman spent a whole decade honing his skills at FSDE (Florida School for Dance Education).
He focuses on challenging routines including various styles, from hip-hop and contemporary to ballet and jazz, which played a big part in his career.
The impressive performance on So You Think You Can Dance 2018 brought fame to Hickman as the 19-year-old finished the program and ranked 6th.
In case you didn't know, the audition of this prestigious show will filter out thousands of participants and keep only 20 contestants!
He is only 3 years older than the aforementioned Kyndall Harris, hence he enjoyed connecting with audiences through SNS platforms.
So far, the young man is doing very well on Instagram and TikTok with many followers and million-view clips.
You can follow him on IG here: https://www.instagram.com/dariushickman_/
Honey Balenciaga of the House of Balenciaga – The Dolls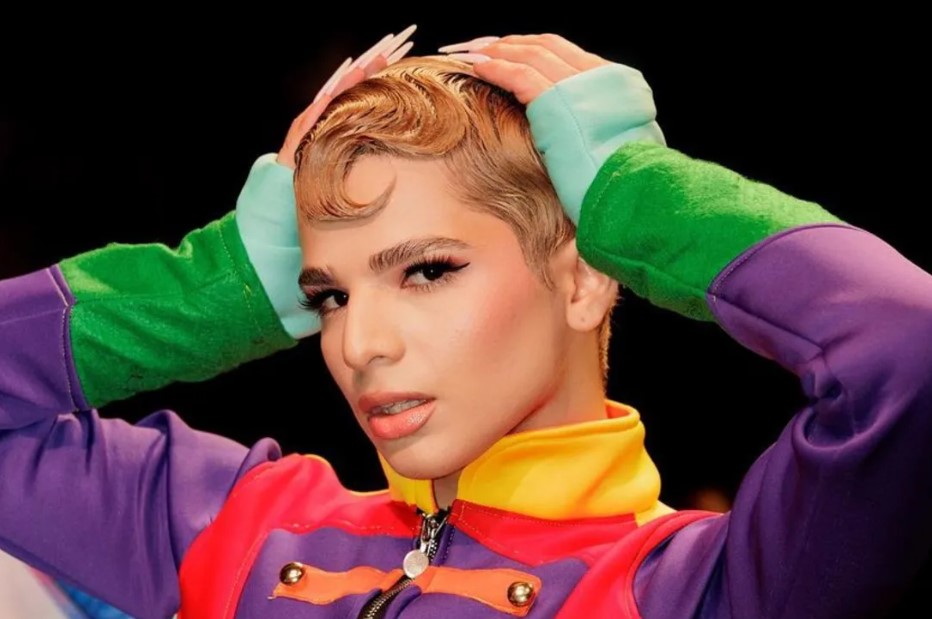 Honey Balenciaga is a member of the House of Balenciaga, which participated in season two of the television show Legendary.
She made her first appearance in the first season's seventh episode as a special guest, under the name Honey Bee, where she and Lolita Leopard 007 appeared as supervillains and won the "Wonder Twin Power" category against Pack-Rat and Makayla Lanvin.
Her fellow House of Balenciaga members include Mother Shannon Balenciaga, ChaCha Balenciaga, Jupiter Balenciaga, and Kalik Balenciaga.
Outside of the show, Honey walks Vogue Femme to represent the House of Balenciaga in the Ball Room Scene and is also part of the Iconic House of Juicy Couture in the Kiki scene.
Zavion Brown
Not as young as Harris and Hickman but still in the 9x generation, Zavion Brown is another name that appears in the Renaissance tour.
Compared to a man who has recently celebrated his 26th birthday, the achievements Brown has got are certainly impressive.
While it wasn't disclosed whether he has got professional dance training or not, his precise and powerful dance moves are stunning.
From posting his first choreographing video on Instagram in 2017, his performance convinced well-known artists to have him on their teams.
Before Renaissance, Brown appeared in Beyoncé's MVs a few times.
He perhaps gained more attention through his Super Bowl stages, where he had the chance to dance for Jennifer Lopez (2020) and Rihanna (2023).
The Beyoncé team knows what he's capable of, and they sign him for the World Tour.
If you want to see more of Zavion Brown, Instagram, and TikTok are great destinations. The videos record both his journeys and new choreographs and have stacked up millions of likes.
Amari Marshall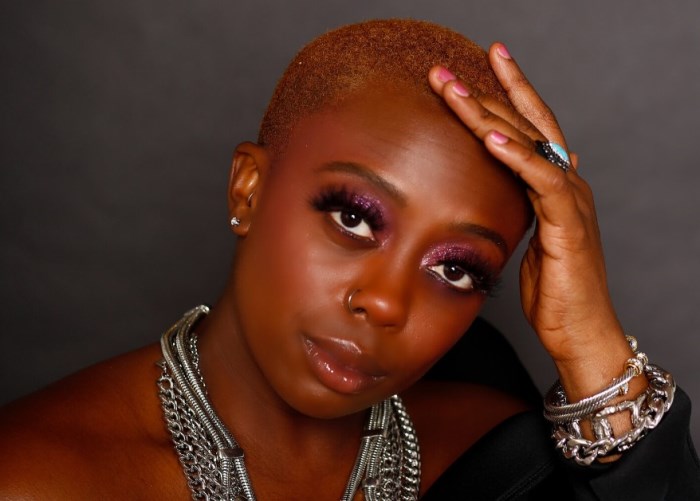 A lot of people know Amari Marshall as 'AmariMonster', a talented dancer who debuted right in luxuriant Hollywood through the show Monsters of Hip Hop, eventually becoming an essential member of their Convention.
In Amari Marshall, you will feel like her passion is not containable. It exudes from her movements effortlessly and uncontrollably.
Her technique is heavily based on West African dance with a sufficient addition of krump. This uniqueness earned her enough points to join Beyoncé on the 2023 tour.
If you want to dig into Marshall's achievements, you'd better prepare to be amazed.
Her choreographed pieces are always favored by renowned celebrities like Janet Jackson, Rihanna, Ciara, Pharrell Williams, and of course Beyoncé. Her dance classes are international and rarely available.
Marshall's current plans include global fashion campaigns and dance events. She is also very eager to give aspiring dancers proper training.
Furthermore, she wants to be ambitious and transit from short clips to short films. With her determination to incorporate African details in her work, we are bound to see many unique creations from her!
Hannah Douglass – Dance Captain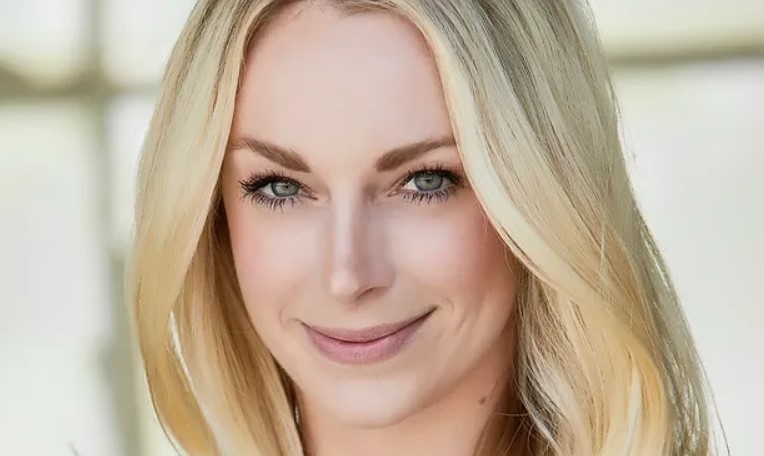 Hannah Douglass is a professional dancer who has been working in the Los Angeles dance community for over a decade. She has had the privilege of performing with a wide range of artists such as Beyonce, Jay-Z, Britney Spears, Big Sean, Liam Payne, The Weeknd, Snoop Dogg, Future, Gwen Stefani and many more.
Hannah has also appeared on several notable television dance shows like Glee, 90210, Dancing with the Stars, and The Late Late show with James Corden. Additionally, she has performed in multiple major award shows such as the Grammys and the Oscars.
Her impressive list of credits also includes feature romantic dance movies such as Lalaland, Valley Girl, What to Expect When You're Expecting, Footloose, Iron Man2, Dance Flick, Bedtime Stories, and Vice.
Moreover, she has also been involved in commercial and industrial projects for brands like Nike, Target, Pepsi Max, Fruit of the Loom, Apple Ipad, Chevrolet, and Guitar Hero.
Hannah's career has given her the opportunity to travel the world doing what she loves, and she has had the chance to work with some of the most inspiring people in the entertainment industry.
For the last seven years, Hannah has toured the world with Beyonce on her four major tours: "The Mrs. Carter Show," the "On the Run" tour with Jay-Z and Beyoncé, the "Formation World Tour," and the "On the Run II" tour.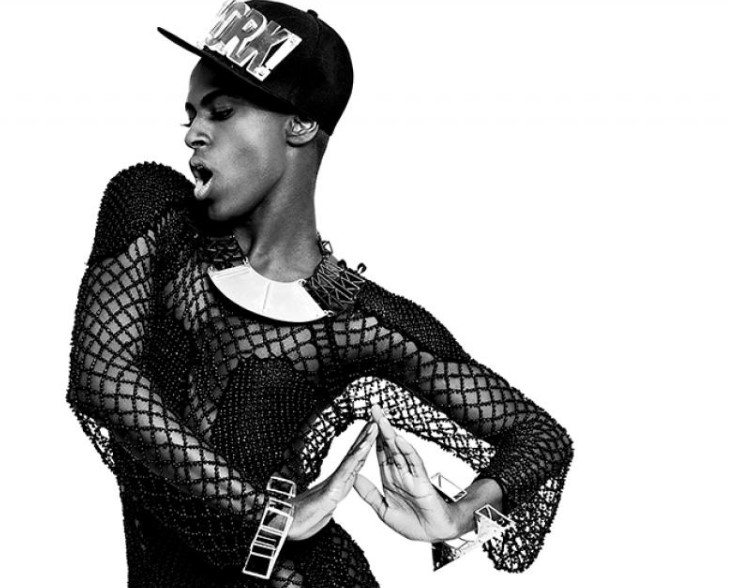 Usually known as Jonte', he started as a ballet dancer for the Oregon Ballet Theatre. After moving from Oregon to New York, his artistic orientation didn't change, and he got more training with the dance company of Alvin Alley.
After working with Janet Jackson for the 38th Super Bowl, more opportunities came to Jonte', and he successfully choreographed some videos of Beyoncé and most importantly the world tour in 2007.
What makes Jonte' stand out for us is his activities in Asia.
In 2004, his dance workshops at Hiroshima were a big hit. His unique style gained so much attention from Asian pop artists like Jolin Tsai, 2PM, MissA, and Wonder Girls.
Not only does Jonte' work hard as a dancer, but he also appears on Japanese programs and campaigns frequently. Amidst Asian figures, Jonte' is one of a kind with his androgynous style and signature high heels.
According to Jonte', he is simply an androgynous male with a preference for women's clothing because they look good on him. He loves drag queens, though he doesn't identify himself as such!
Aliya Janell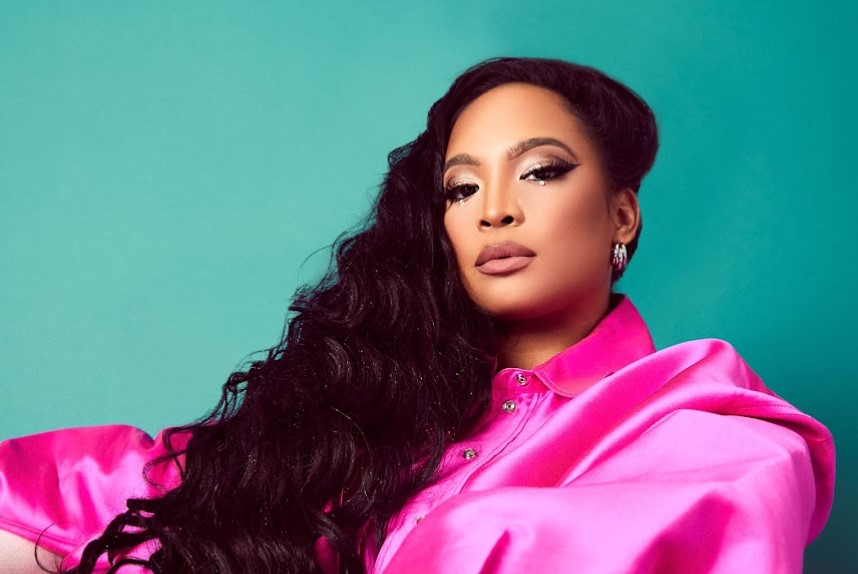 There wasn't much private information we can exploit from what Aliya Janell puts on her social media accounts, but she undoubtedly wasn't discreet about her enthusiasm for arts.
The first paid job Janell had was at a Japanese diner, and the salary was her funds to pursue a dance career.
In 2013, when she felt like the right time has come, she started posting on Instagram about her dancing, modeling, and traveling.
Janell's popularity has increased since she starred in MVs with million views, especially the projects with Nicki Minaj.
Besides dancing skills, her fashion sense and her positive energy also contribute to her image. In her movements, you can see an endless passion for choreography and the utmost confidence in herself as a young and independent woman.
Janell transfers this self-love through her dance classes, and even the timidest beginners grow to appreciate themselves after learning from her.
It's not easy to secure a course now, but you won't regret doing it!
Carlos Irizarry – The Dolls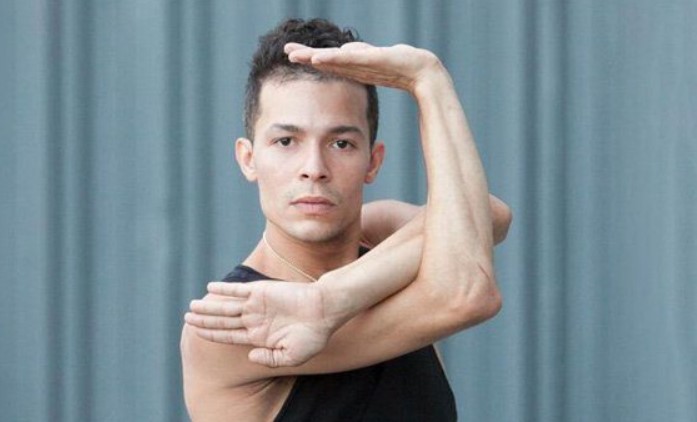 More widely known as Carlos Ivan Irizarry, this man has been in his prime time for 15 years straight.
Surprisingly enough, there wasn't much information about the contests he participated in before getting the chances he deserved.
But you know you can expect a lot from a dancer who has been performing for superstars like Beyoncé, Sam Smith, or Ariana Grande.
After a lot of commercials and collaborations, Irizarry joined Legendary, an HBO Max reality show inspired by LGBT ball culture.
Out of the 8 Houses for 40 dancers, Irizarry was assigned to the Lanvin House and ranked second with them. The man saw Legendary as a good occasion to share his passion and energy with the right audience.
Many of Irizarry's fans also knew him via grand events like Comic Con 2019, Essence Festival, or SXSW.
Other than diligently taking part in these stages, Irizarry also loves teaching and sharing with his community. We love him for his talent and rich experience in life.
Follow him on Instagram: https://www.instagram.com/carlos_basquiat/
Other dancers appear on Beyoncé Renaissance World Tour
Mekhi Cuffee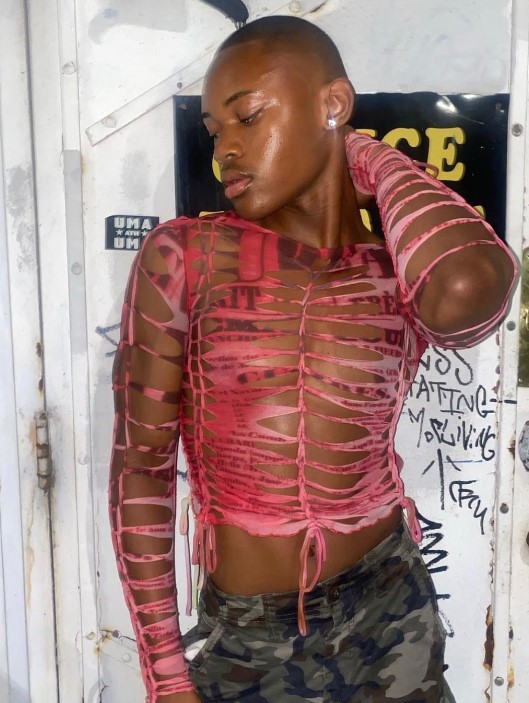 Nicole Williams (Pole Dancing)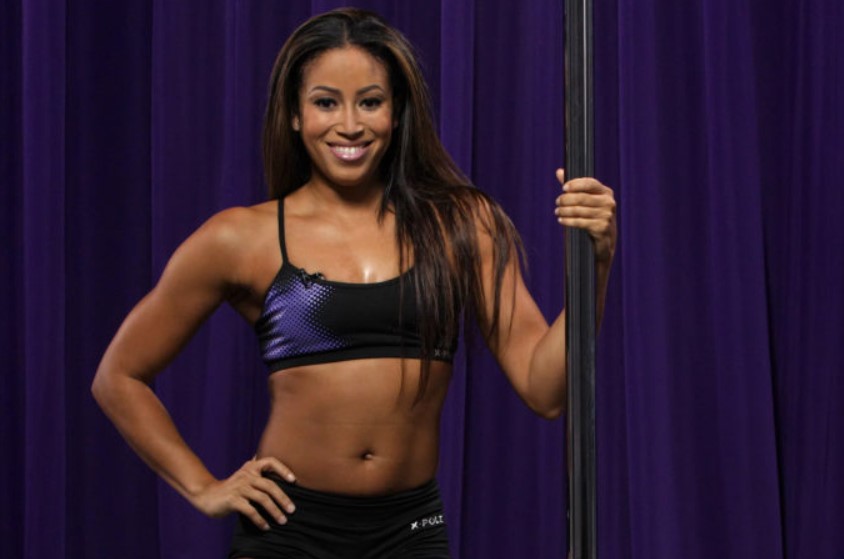 Brianna Pavon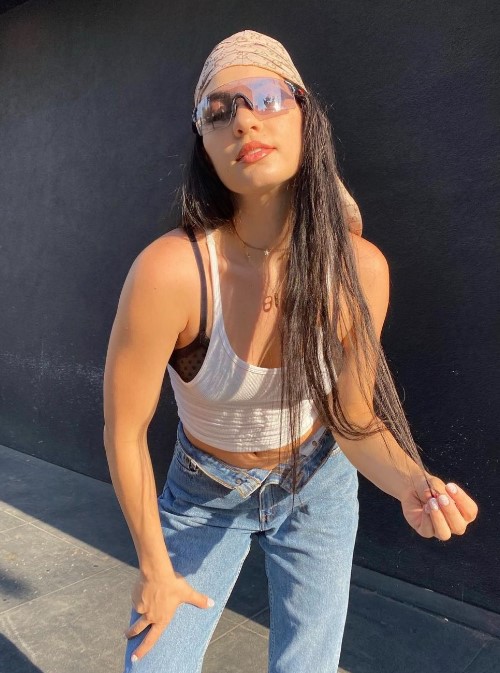 Alannah Wilhite – Artist Stand-in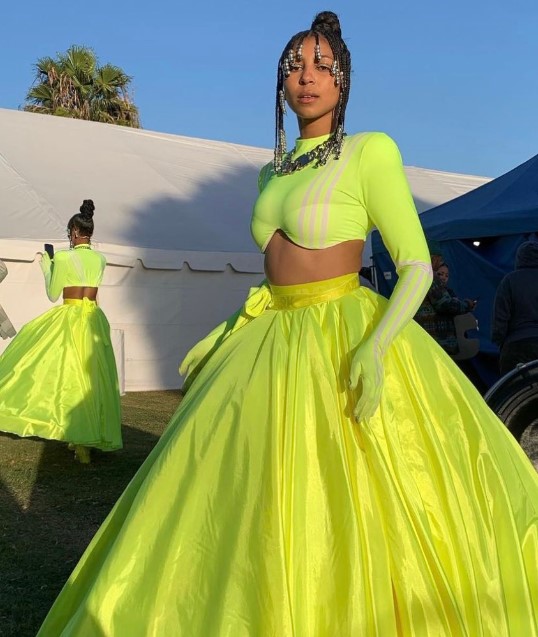 Ai Shimatsu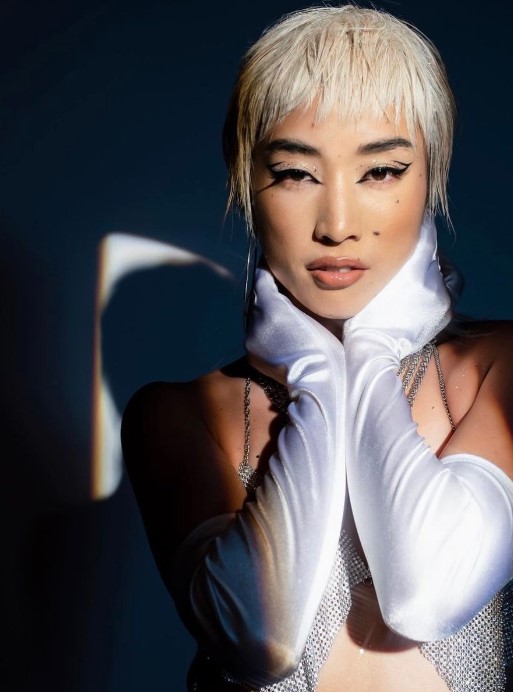 Trinity Joy AKA Thee Traperinna
JUS'T CHASE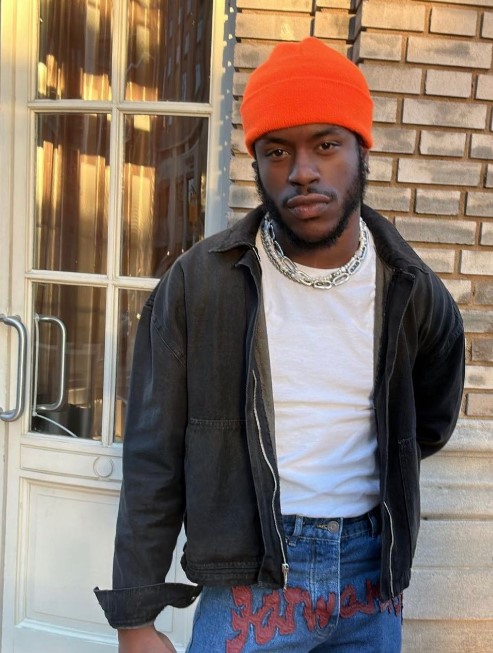 Rob Bynes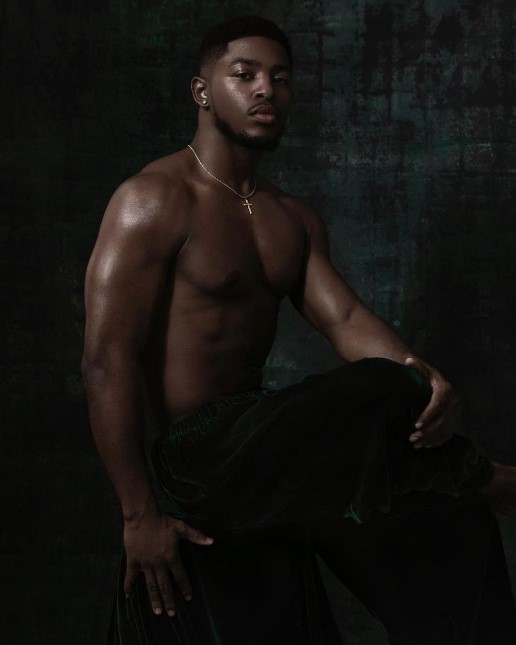 NV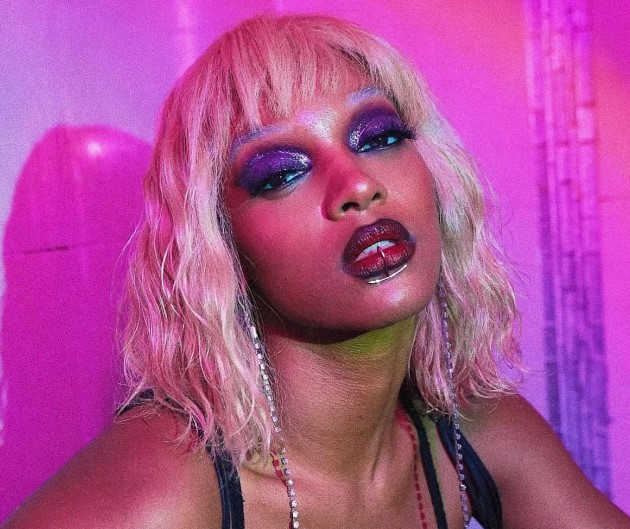 Simone Alston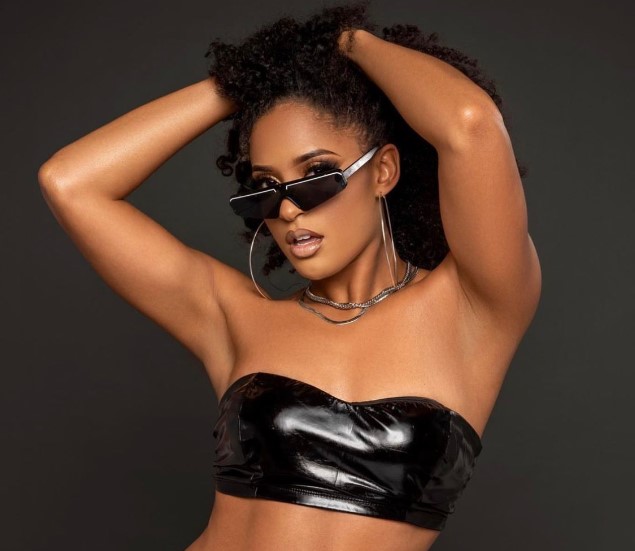 Lisa Sainvil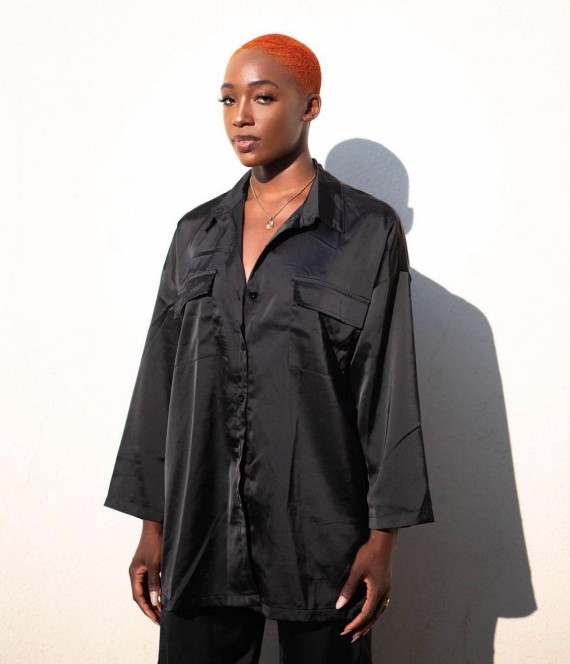 Aahkilah Cornelius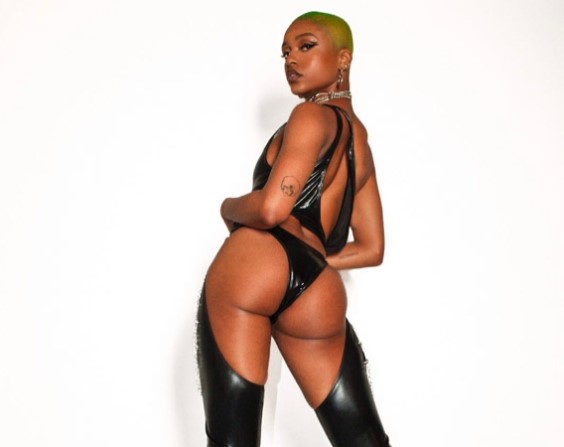 Nerita McFarlane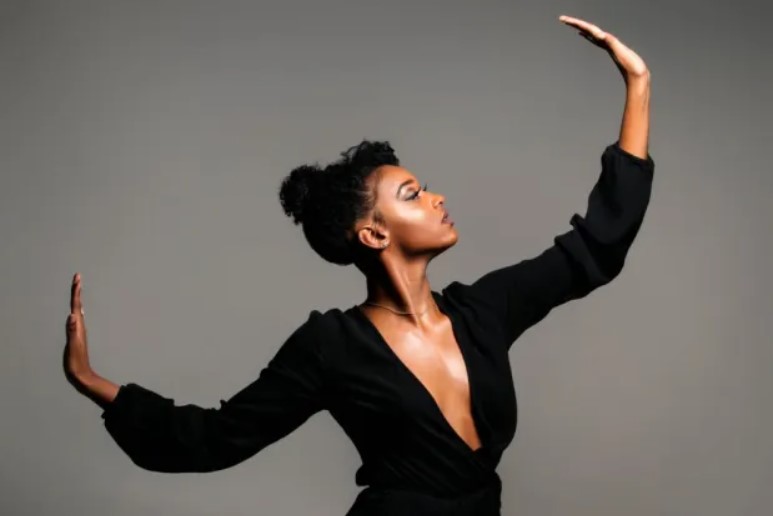 Kevin "Konkrete" Davis JR.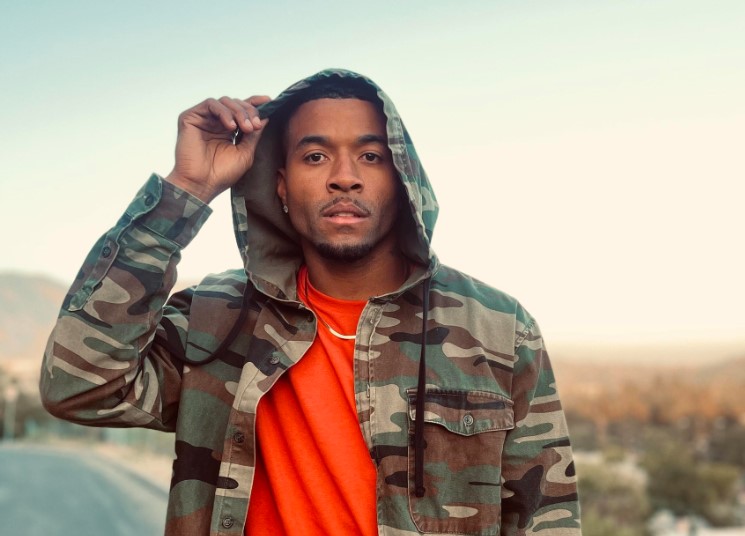 Thoughts of Beyoncé's Renaissance Tour Dancers
Les Twins, in particular, have openly discussed their connection with Beyoncé and the way she selects dancers for her musical numbers.
In their interviews, they spoke of the evolving dynamic, revealing, "Before, we were part of every number… But then she had a different vision. She said, 'I want you in this one, this one, and this one.' In a two-hour show, I only appear three times. But to her, I'm a star. When I step on that stage, it's magical. I understand now that I can't be in every number."
Their words convey a deep sense of appreciation for Beyoncé's discerning eye and the recognition that being chosen for specific moments makes those moments truly shine.
Through their heartfelt expressions, it is evident that the experience of working with Beyoncé on the Renaissance Tour has been a profound and transformative journey for these dancers, leaving an everlasting impact on their artistic souls.
Fatima Robinson – Director of Choreography – also talked about Beyonce's confidence in her, and thanked the rest of the backup dancers for accompanying to make the performance a success.
"What a lovely time I'm having bringing this wonderful woman's vision to life. Shes handed me a puzzle of work to figure out how to adapt for the stage and I'm so happy we get to finally share it with the world.
We decided Director of Choreography is the perfect title and I've gotten the chance to work with some amazing dancers and choreographers along the way. After months of rehearsal it's finally here." – She said on her Instagram
Meanwhile, Honey Balenciaga – the Dolls – couldn't contain her emotions when she had the opportunity to work with Beyoncé on a grand stage for the first time.
Final Words
What other dancers do you recognize on Beyonce's tour?
Have you got a favorite name among these backup dancers for Beyoncé Renaissance World Tour?
Let us know! Because we cannot wait to see more of them as well as their future endeavors either.