Les Twins is a familiar name in the professional dancing scene.
First debuting to the French audience as the finalists of the incredibly popular TV show Incroyable Talent in 2008, the dynamic duo hit the world stage in 2010 as one of the participants of the 2010 World of Dance tour.
Today, they've struck out on their own, having extremely successful careers as featured dancers for many A-list artists, like Meghan Trainor and Missy Elliot. Most recently, they were a part of Beyonce's Renaissance Tour!
But for the uninitiated: Who are Les Twins? How exactly did the incredibly talented duos become so popular? And what are their lives like off the stage?
That's what we'll set out to answer in this deep dive!
Who Are Les Twins?
Laurent and Larry Bourgeois, the two-man crew behind Les Twins, were born on December 6, 1988, in Sarcelles, a vibrant commune nestled in the northern projects of Paris, France.
Born into a large and close-knit Guadeloupean family, Laurent and Larry are the youngest among their nine siblings.
Unlike many dancers who undergo formal training, the two brothers relied on their innate talent and sheer determination, observing and emulating the movements of breakers, lockers, and poppers while teaching themselves classical ballet techniques.
According to their official biography, the two's talents were apparent from a young age. They took their first steps at just five months old. And by 18 months, they already mastered their body movements well enough to dance.
At 18 months, most toddlers were still learning a natural walking gait!
And by the age of nine, they astounded peers twice their age with self-invented dance steps within their neighborhood.
In 2005, the Bourgeois brothers decided to take their love for dance to new heights. Alongside five other gifted individuals, they formed their own dance crew, aptly named Criminalz Crew.
With this dynamic team, they immersed themselves in the hip-hop world, competing in tournaments and captivating audiences as street performers and in clubs.
Their magnetic energy and exceptional skills quickly garnered attention, propelling them further into the limelight.
Les Twins' Family
Les Twins' family is a big one. According to sources, the family consists of 17 siblings.
The identities of their parents and siblings haven't been disclosed.
Les Twins' Height
The two are professional dancers and biological twins and have roughly the same height and weight.
Our sources showed that they're 6.4 feet tall and weigh 185 pounds. Their awesome heights are one of the reasons why haute couture fashion brands have signed them up as models!
Les Twin's Net Worth
Having so many deals and high-profile gigs, Les Twins are doubtlessly wealthy. One estimate puts their total net worth at $4 million.
What Made Les Twins Famous?
In 2007, Les Twins reached a significant milestone in their careers. They wowed sold-out audiences with their awe-inspiring performances in the musical Pas de Quartier at the prestigious Avignon Festival in France.
In 2008, they won the French dance competition Juste Debout by defeating Joseph Go and Meech Onomo in a dance battle.
They were some of the most well-known names in the French street dancing scene. So, Les Twins quickly caught the attention of the dance community as a whole.
Quickly afterward, they became finalists in Incroyable Talents – the French version of Britain's Got Talent.
Les Twins were counted as among the top twelve finalists in the competition. Their show was attended by the crown princess of Monaco and watched by over 4 million people.
This gig on Incroyable Talents was their launchpad to stardom because afterward, Les Twins was swamped with work and offers from famous brands and artists.
They became signed models for NEXT Model Management and walked the runway of Paris Fashion Week in 2010. They were featured in marketing campaigns of top brands like Adidas and Beats by Dre.
And more importantly, Les Twins signed partnerships with many top artists, from Jay-Z to Beyonce (they were featured in her most recent Renaissance World Tour!)
Les Twins' Movies
Although their career in cinema isn't nearly as illustrious as the one in dancing, Les Twins have been featured in many dance movies.
In 2015, they were cast as themselves in the Indian Hindi-language dance movie titled ABCD 2 (Any Body Can Dance 2), directed and choreographed by Remo D'Souza.
And in 2019, Les Twins got quite busy with three separate film releases. First in the sci-fi blockbuster Men in Black: International, then in the Cats and Homecoming movies.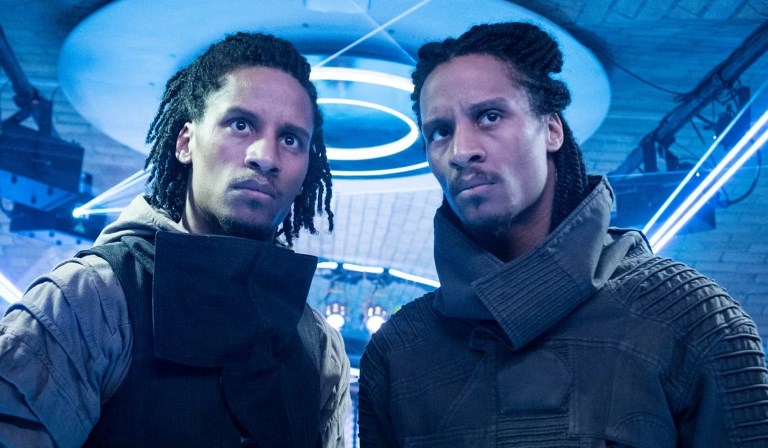 Les Twins on TV Shows
TV shows, as we mentioned earlier, were the key reasons why they became so popular in the first place.
Their television journey began in 2008 when they participated as contestants and finalists on the French show "Incroyable Talent" from October 2 to November 13.
As their fame grew, Les Twins caught the attention of international audiences, leading to appearances on renowned programs such as "The Ellen DeGeneres Show" as guests on November 9, 2010.
In 2011, Les Twins had the honor of performing alongside the iconic Beyoncé at the 2011 Billboard Music Awards and the Glastonbury Festival in the UK, both of which were broadcast live on television.
Their collaboration with Beyoncé continued as they appeared on various shows like "X Factor" and "Le Grand Journal" in France, further solidifying their status as sought-after performers.
The following year, they captivated audiences with their performance on "Dancing With the Stars" as part of the Michael Jackson: The Immortal World Tour.
Les Twins' television presence extended beyond their performances, with notable appearances in documentaries and interviews. The BET International documentary "Les Twins: Born to Dance" offered an in-depth look into their journey and artistic prowess.
They were also featured in HBO's "Life Is But a Dream" special, which showcased rehearsal footage from the 2011 Billboard Music Awards.
Since then, they haven't stopped signing up for new TV shows. Most recently, in 2019, Les Twins appeared on the Indian TV show Dance Plus 5 as guests.
Some Facts About Les Twins
There are plenty of fun facts about Les Twins!
1. They Have No Formal Dance Training
Les Twins learned how to dance not through the traditional mean of going to classes or taking up a mentor.
Instead, according to interviews, they learned dancing from a young age purely by observing and emulating dancers from breaking, locking, and popping styles.
Even their knowledge of classical ballet techniques was self-taught.
Through this experience, they were able to shape their unique style and pave the way for their future success.
2, They Were Taught English By Beyonce
Besides playing a pivotal role in their career, the brothers also credited Beyonce for teaching them English!
3. The Birth of Twins-Style
Les Twins' distinctive dance style, often called "Twins-Style," set them apart from all the other dance crews.
Celebrated as a "new style of hip-hop," their choreographies emphasize isolation and musicality. They possess an unparalleled ability to anticipate and complement each other's movements, especially in freestyle scenarios.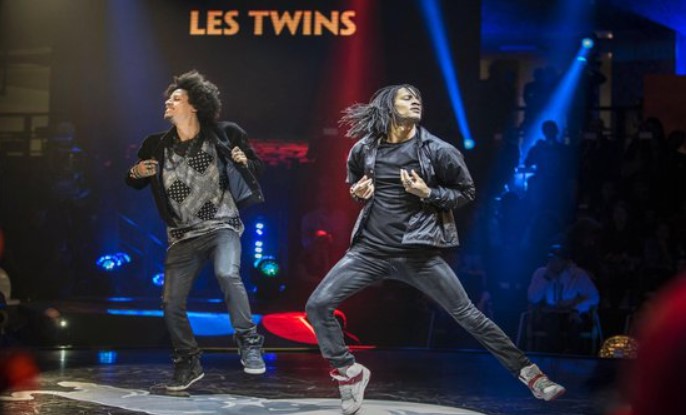 4. Collaboration with Many Prominent Artists
Recognized as dance authorities in their home country, Les Twins have also gained widespread attention internationally.
They collaborated with A-list musicians such as Meghan Trainor, David Guetta, Missy Elliot, Big Sean, and Nicki Minaj.
They also contributed their talent to Cirque du Soleil's Michael Jackson tribute show.
5. They're Fashion Icons
Their success in the dance industry has also opened doors to modeling opportunities.
In 2010, they were signed by NEXT Model Management and appeared on runways during Paris Fashion Week. Noteworthy brands like Jean Paul Gaultier, Benetton, Givenchy, H&M, and Adidas have featured them in advertising campaigns.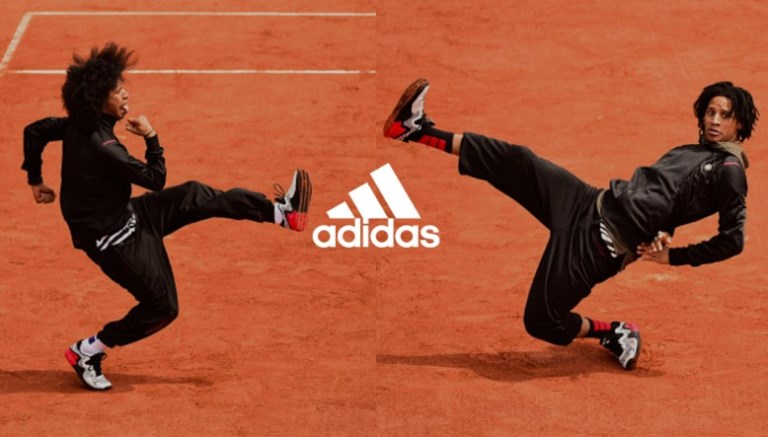 Hope you enjoy our today article about Les Twins. Share with us if you have any other fun facts about them!