TikTok has become one of the most popular places for talents to hang out. And it's easy to understand why.
Artists can reach millions of people with videos that are only a few seconds long.
With a few swipes, you'll find videos of the best TikTok dancers giving everything they have for millions of spectators and followers worldwide.
If you want to watch the best dance videos that TikTok offers, here are the TikTokers you should check out.
Who Is the Most Famous TikTok Dancer?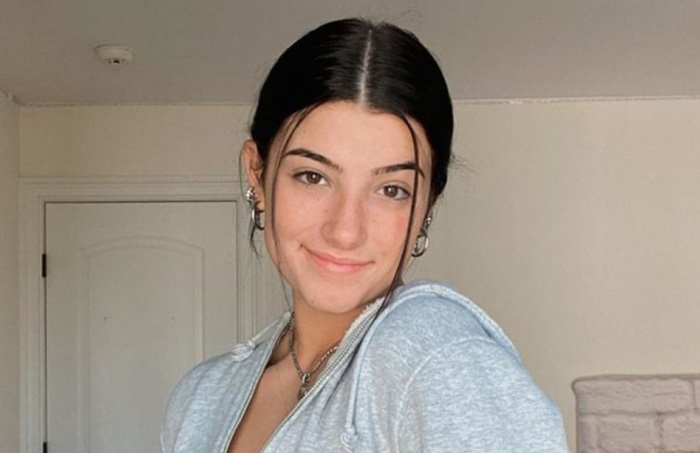 As of right now, Charli D'Amelio is the most popular TikTok dancer.
With over 140 million followers on TikTok, she is the most popular female dancer on the platform.
Additionally, Charli went into the Guinness Record Book as the first person to reach 50 million followers on TikTok. Then she broke her record by passing the 100 million milestone.
Though she's no longer the most popular TikToker (the title went to "Khaby" Lame), Charli is still the one with the highest follower count on the dancing side of TikTok.
Top 10 Best TikTok Dancers In The World
Charli D'Amelio
Charli D'Amelio accomplished a lot as a TikToker. She was the most famous account on TikTok for a time and one of the first TikTokers to star in a Super Bowl ad.
Charli now owns her own clothing lines and starred in documentaries and TV series.
Charli D'Amelio was born in Norwalk, Connecticut. Before she came to TikTok, she was a competitive dancer and regularly posted photos and videos of her performances on Instagram.
And when she first created her TikTok account, Charli was only 15 years old.
Her first viral video was a simple dance tutorial, posted as a duet-style video with the user "move_with_joy." Albeit simple, this video marked the start of her meteoric rise to stardom.
Her account gathered more than 5 million new followers in the next five months. This easily makes her one of the best kid TikTok dancers!
Charli continued to produce content for her followers through new tutorials, vlogs, lip-sync videos, and more.
But the actual "turning point" didn't come until her viral dance to the song Renegade was posted.
It became so popular that it created a huge trend on the platform. Other TikTokers dueted with her and recreated her dance.
She took to stardom well.
In the next few years, Charli appeared on stage with Bebe Rexha, joined the Hype House collective, appeared in a Super Bowl commercial, started a new docuseries called "The D'Amelio Show," and started her clothing line with Hollister.
And she's just 18 as of 2022!
Her account has over 144.1 million followers, and her videos garnered 11 billion likes.
Michael Le
Born in 2000, Michael Le is the American-Vietnamese dancer who has taken TikTok by storm.
His channel, justmaiko, is where you can find entertaining videos of all types (usually dance-related) where he shows off his dancing skills to the masses.
And people rightly adored him! His great dancing skills, combined with his charisma, won over 51.3 million people.
As of now, his videos have received a combined 1.4 billion likes.
Michael doesn't just dance, though. He also used his talent in dancing to choreograph videos and performances of other TikTokers.
TikTok isn't his only platform, though. Michael is also highly active on YouTube (his channel has 2.7 million subscribers) and Instagram (2.5 million followers).
He regularly posts videos and photos to all of these accounts.
Ad revenue combined with sponsorship made him a millionaire at age 20.
The Rybka Twins – Best Acrobatic Dancers on TikTok
Teagan and Sam Rybka are a pair of Australian TikTokers specializing in dance and acrobatics.
Their videos about acrobatics, fitness, beauty, and fashion, as well as vlogs, gathered a huge amount of followers and views across the platform.
So far, they have built themselves a substantial empire on TikTok with 13.9 million followers. Their videos have received a total of 392.5 million likes.
Though they're still in their 20s, Teagan and Sam have accomplished just about everything, from starring on reality TV shows to publishing their own book detailing their life and success ("Twinning It").
Aside from being passionate about dancing, the Rybka twins are also enthusiastic about the prospect of being a role models for young viewers and dancers.
According to one interview, they took on a mission: "to inspire young people to find their passion in life and if they can, make a career out of their passion."
Sofia Wylie

Sofia Christine Wylie is a famous dancer and actress born in 2004. Unlike most names on this list, her path to stardom didn't begin with TikTok.
She made her first public appearance on So You Think You Can Dance in 2011 and 2016. You can also find an America's Got Talent episode starring her in 2015.
Sofia performed with Justin Bieber during his Purpose World Tour from 2016 to 2017.
During this period, she began a TikTok channel, and, expectedly, it blew up. Viewers warmly received her dance videos, tutorials, and vlogs.
Today, her channel has 9.5 million followers, and all her videos have received around 282.8 million likes combined.
Besides being a dancer and TikToker, Sofia is an actress and a voice actress. She starred as Buffy Driscoll in a Disney Channel show called Andi Mack, which ran from 2017 to 2019.
Sofia has many projects with Disney, including Riri Williams in their Marvel Rising animated series. Plus, she's set to appear in Netflix's The School for Good and Evil, coming soon in 2022.
Jabbawockeez – Best Hip Hop dancers on TikTok
The Jabbawockeez was extremely popular in the late 2000s after they won America's Best Dance Crew in 2008. Thanks to the power of TikTok, they remain relevant even now.
The crew regularly posts snippets of their performance as well as original short-form dance videos on their TikTok channel.
And although dancing has changed a lot since the late 2000s, the vigor, and fluidity of their movements are still a hit among younger viewers.
The channel has accumulated 9.2 million followers. Their videos have received over 47.2 million likes.
SHARPTWINS

SHARPTWINS is a channel hosted by James and Lewis Sharp. And like the name of their channel suggests, they are twins. B
oth are talented dancers. Before TikTok, the two participated in many breakdancing competitions. Lewis even received a sponsorship for his breakdancing skills.
They have showcased their dancing talent time and time again through their videos. Their hit video, a dance routine based on a song by Eminem, gained prominence and received over 23 million views.
Other than their dancing videos, the two also created many lip-sync and parody/comedy videos on their channel.
As of right now, their shared channel has 5.6 million followers. All of their videos have received over 167.2 million likes.
Haley Sharpe
Haley Sharpe has a more lighthearted approach to dancing.
Sure, her videos may not be as technically challenging as videos from other content creators, but they have excellent entertainment value.
Her dance slash comedic videos have attracted over 3.6 million followers, and her videos have received around 224.5 million likes.
Her most viral video was the one in 2019 where she danced to the classic tune of Michael Jackson's Smooth Criminal.
Around that same time, Vox made a feature-length profile on Haley.
She has been a member of a Twitch streaming group called 4freakshow with other content creators like Chase Rutherford, Claire Drake, and HamzahTheFantastic.
Jaden Barba
Jaden Barba started up his TikTok channel in his own name in July 2019.
Ever since then, his channel went from having 0 followers to 748,000 followers only five days after he posted a video of him dancing to an Adele song.
The success of this first video sets the tunes for his channel.
Jaden posts videos of his dancing routines, which have a heavy ballet aesthetic along with captions. This video format has helped him gather over 128.5 million likes.
Other than his TikTok channel, Jaden also runs an Instagram account where he posts modeling photos.
Gabi Butler

Gabriella "Gabi" Butler, born in 1998, is a cheerleader, YouTuber, and media personality. She has been cheerleading since she was eight years old.
Even then, she was known for her flexibility and flying skills. And her skills were put to the test in two world-tier cheerleading competitions.
She won titles in the 2013 and 2014 competitions with her California All-Stars cheerleading team Smoed.
She became a student at Weber State University in 2021. Gabi is currently a cheerleader on the Weber State University and Navarro College cheer teams.
And, of course, she leverages her talent in cheerleading for her TikTok channel.
Her videos – cheerleading for the most part and occasionally about her own life – are extremely popular among viewers.
Her channel has 2.5 million followers, and her videos have gathered 46.1 million likes.
Quan Bui – Best TikTok Pole Dancer
Quan Bui is a Vietnamese TikToker with a focus on pole dancing. He has been practicing this sport since 2009 and has been passionate about it since he was 16.
Unfortunately, back in the day, there were no pole dancing classes in Vietnam. So, he had to make do with watching tutorials on YouTube to learn and hone his skills.
Eventually, he found a class and took to pole dancing extremely quickly. Seeing his potential, one of his instructors invited him to join their pole dancing team.
Quan immediately took up the offer. For 6 months, he practiced pole dancing for 4 to 5 hours each day.
After stints of performing in clubs and instruction, he eventually took to TikTok. Videos of his performances on the pole became extremely popular.
Today, with over 2.2 million followers and 31.5 million likes on his videos, Quan is definitely one of the most (if not the most) famous TikTok pole dancers out there.
Final Words
Check out the channel of any of these dancers and we guarantee they will give you an impressive show. It's not without a reason that they are the most famous TikTok dancers!