We might have watched many dance performances by amazing dancers, but there are incredible and famous dance choreographers behind them. Creating movements never seen before and arranging them into a piece of art requires more than practice.
Here are the talents who have made an impact in dancing.
12 World-Famous Dance Choreographers from Ballet to Hip-hop
1. Martha Graham – Famous female modern choreographer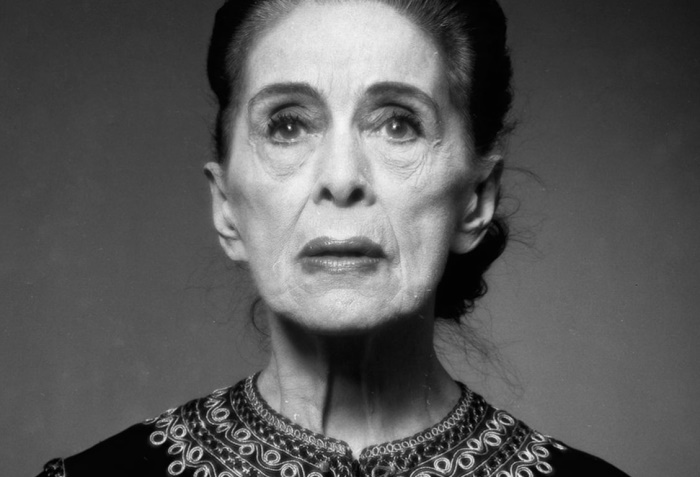 Martha Graham (1894 – 1991) was a female modern dance choreographer who pushed the limits of dancing.
It was a big deal for a woman back in the old day to establish a dance company and the Graham family wasn't very supportive of this career. But madame Graham did succeed.
Graham's legacy includes the popular Graham technique. Her gestures relied on inhalation and exhalation, carefully structured with rhythm and precision. It's certainly complicated to master, yet the outcome was superb, inspiring young dancers to learn and practice.
At the age of 32, Graham and her studio organized a debut show with her first choreography pieces. In the 50s – 60s, she achieved success with her solos, some of which are still famous to this day. Her creativity continued until the last year of her life.
2. Saroj Khan – Famous Bollywood Dance Choreographer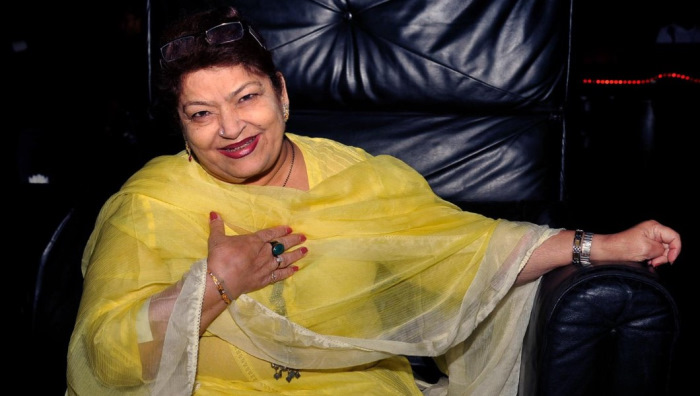 Saroj Khan (22 November 1948 – 3 July 2020) started her career at 3 years old with a minor acting gig before following a film choreographer and learning more about dancing.
Her teen era was not too remarkable as she remained a background dancer. She also got married early and somehow kept herself busy with the children.
After her second marriage to a businessman, Khan made the first move in her choreographer career. But it was not until the age of 39 did she gain recognition. Throughout her life, she had participated in the choreography of approximately 2,000 films.
Indian audiences are not unfamiliar at all with Khan's appearance on their TV shows, whether she was a judge or a choreographer. Her career didn't lack awards either, thus very adequate for a documentary.
3. Isadora Duncan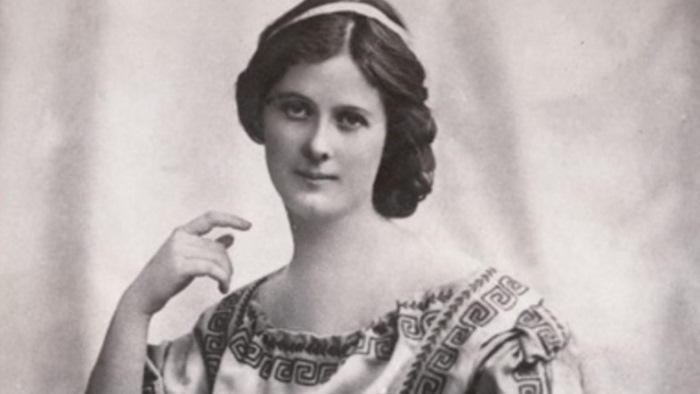 Born in 1877 and passed in 1927, Isadora Duncan still left a strong impact on contemporary and free dance after a rather short career. She kept a distance from the traditional ballet and danced so beautifully on bare feet.
Greek mythology had a hold of this talented dancer. And her most ardent passion is to recreate the dance of Dionysiac. The movements include arms in the air and high jumps, resembling a joyful windstorm.
The uniqueness of this American-born dancer made her a muse for various European artists, but we need to mention how her heart is as beautiful as her creations. She spent a good part of her fortune on dance schools and also adopts her students.
4. Katherine Dunham – Famous Black Dance Choreographer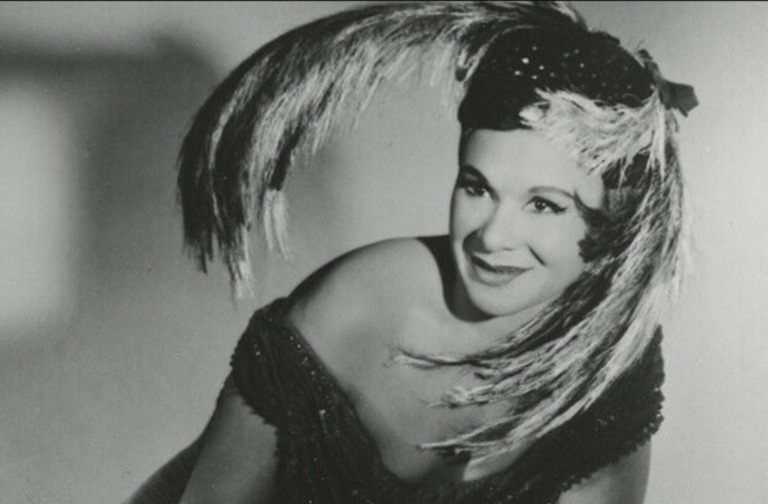 Dunham (1909 – 2006) lived a long and successful life as one of the most famed dancers of her time. Furthermore, she graduated with an anthropology major at Chicago University, making herself a role model for young women.
During her research trip to the Caribbean, Dunham had an insightful view of the local dance and realized how dancing was more than a side hobby for her. In a way, you can say her art career began later than most people because she only reached her prime time in her 40s.
Not only in America, Latin and European communities also acknowledge her devotion and creation in dancing, especially the first dance troupe run and supported by black people. She even developed a technique under her name.
5. Mikhail Baryshnikov – Famous Ballet Choreographer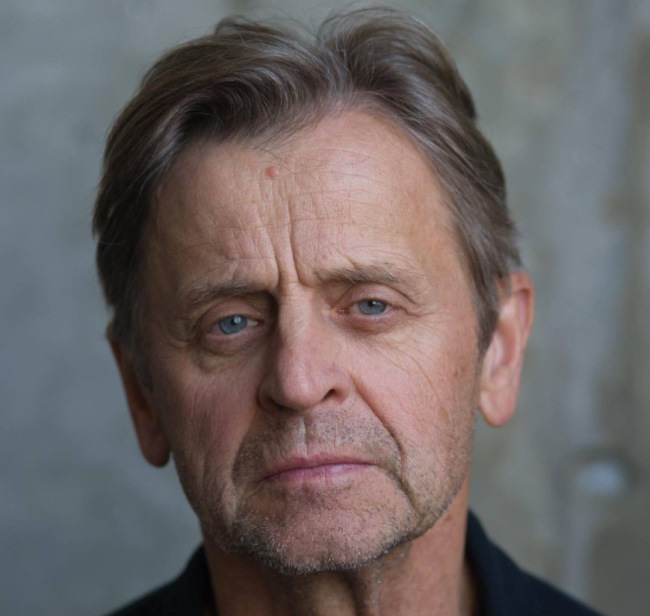 The 70s and 80s witnessed a rise of male dancers. And Mikhail Baryshnikov was among the most preeminent in the classical genre before he switched to directing and did an excellent job at it.
In Riga, Baryshnikov had his first steps in ballet at the popular Kirov Ballet and had a promising future ahead. However, he chose Canada for more chances.
In a swooping period, the young Mikhail has been a part of the American Ballet Theatre and later on their artistic director.
With outstanding performances as a dancer and a choreographer, Baryshnikov made his name known as an extraordinary artist. This also earned him the citizenship of Latvia – one of the greatest honors a person can achieve.
Check more bio of Mikhail's daughter – Shura Baryshnikov
6. Alvin Ailey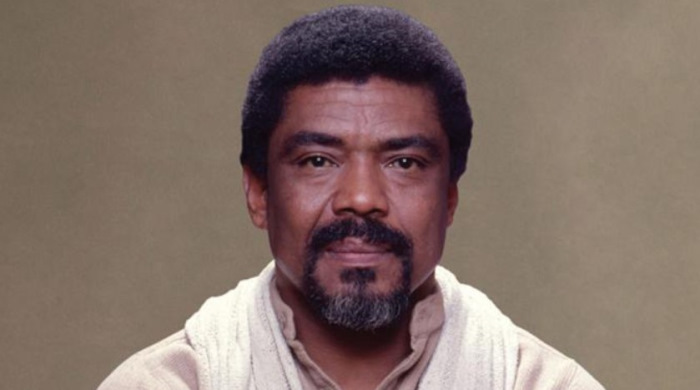 Alvin Ailey (1931 – 1989) was a famous African dance choreographer, dancer, activist, director, and founder of AAADT (Alvin Ailey American Dance Theater). You might be very familiar with AAADT, for it is the haven for black dancers.
Ailey was born in an isolated area in the South, surrounded by the heat of racism and without the care of a father. After hours of working hard, watching people dance, and writing creatively were his methods to keep himself on the right track. Ailey never gave up on either of them.
AAADT had a rocky journey with few bookings and was on the verge of defeat, but the Stage Department changed everything with a generous sponsorship for a tour. Despite the original purpose to promote black dancers, AAADT opens the doors for anyone with integrity and talent.
7. Sean Bankhead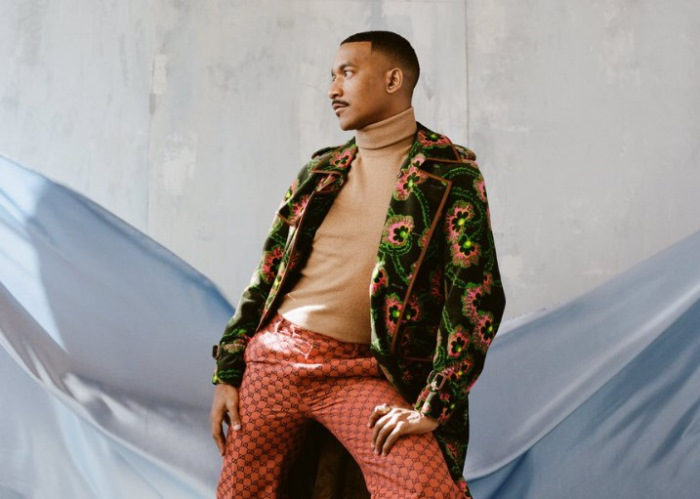 It was more of a coincidence for Sean Bankhead than anything when he posted a clip of his dance to YouTube in 2006 and gained more than 1.5mil views – an insane number back in the day.
The very next year, Bankhead already made it big by appearing in Tiffany Evans' music video. Superstar Beyonce noticed this rising talent and hired him as a dancer on The Tyra Banks Show.
Several notable choreographing and directing pieces of him include "Up" (Cardi B), "Boss" and "Down" (Fifth Harmony), and "Dancing With a Stranger" (Sam Smith). He is also a frequent partner of big stars and choreographers for key performances in their tours.
8. Shane Sparks – Famous Hip-hop Choreographer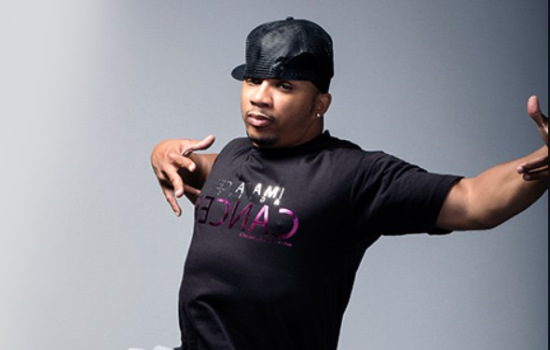 Melvin Shane Sparks is a well-known name if the hip-hop community. Many aspiring dancers know him as the choreographer for So You Think You Can Dance and the judge on ABDC (America's Best Dance Crew).
Sparks is the youngest of the three Sparks children. Through a talent show, Sparks discovered his passion for dancing and started to host dance classes in his backyard. It was his way to cope with traumatic events happening around him.
After leaving his hometown and working as an assistant for hip-hop lessons before taking over. From 3 students, the class expands to 175 students, and we can say his flair in teaching also makes up part of his excellent work as a judge and a choreographer.
Read more: The Ultimate List Of Usa Dance Competitions
9. Savion Glover – Famous Tap Choreographer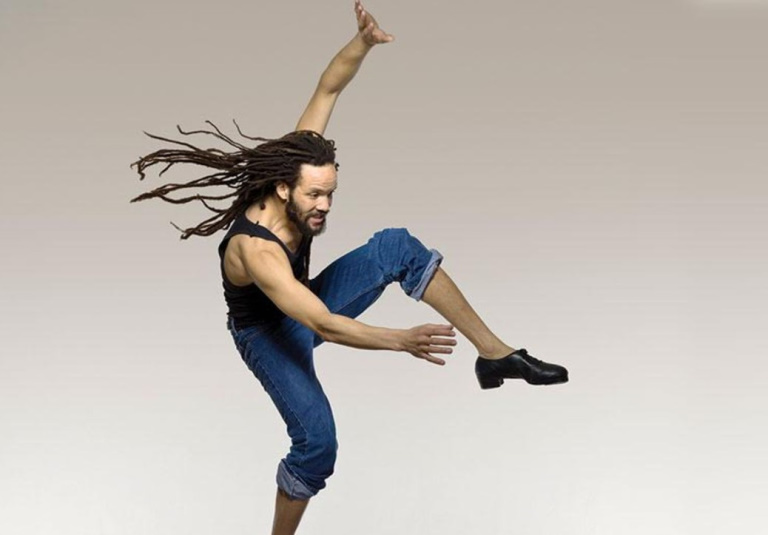 Despite being born without the presence and care of a father, one can say Savion Glover was still fortunate to inherit the artistic genres from his mother's side.
His grandfather was a vocalist and pianist for a popular band, while his grandmother had the chance to perform with Whitney Houston. The grandmother was also the one who recognized his talent.
The tap legend Gregory Hines was a teacher for young Glover and directly praised him as "probably the best tap dancer ever". Glover would take inspiration from famous pieces and turn them into something completely him.
Aside from performing and teaching, Glover's talent made it to Broadway. 15-years-old Glover was one of the youngest dancers who were nominated for the Tony Award, paving the way for him to become a dance master afterward.
You'll love: 20+ Famous Tap Dance Quotes And Sayings
10. JaQuel Knight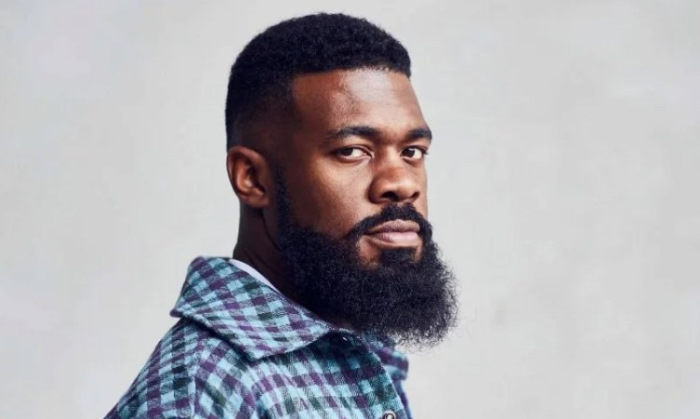 JaQuel Knight is a famous American dance choreographer in our modern days.
Growing up in an era where technology and media started to gain more influence, Knight's first approach to dancing was MTV videos, and he would imitate their dance moves.
Knight joined a local dance team and performed with them at sports events as well as talent shows. Eventually, the teaching job at Dance 411 gave him an opportunity to visit Los Angeles for 10 days. It was a lifetime chance for him, as he got more jobs and projects in choreography.
Various stars such as Beyonce, Britney Spears, Nicole Scherzinger, Chris Brown, and more have put their faith in him when it comes to choreographing for them.
You can tell how successful he is from videos, namely "Single Ladies", "Diva", and "Drunk in Love". TV shows love to work with him, including Britain's Got Talent, Dancing with the Stars, and The X Factor.
11. Peggy Spencer – Famous Ballroom Dance Choreographer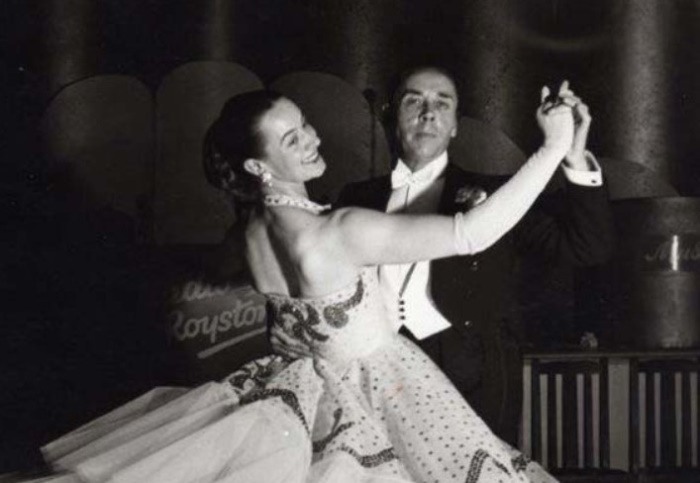 Peggy Spencer (1920 – 2016) is a British dancer and choreographer who specialized in ballroom dancing.
At the age of 20, she was married to Jack Spencer and had 2 children with him. After they divorced, Peggy remained close to Jack's brother and eventually took his hand in marriage again.
Sharing the same passion for music, the couple had run Royston Ballroom for many years. Furthermore, Peggy also shone as a coach for Latin dancers and a commentator for TV shows ever since her era.
Peggy used to work with The Beatles and Rudolph Nureyev on their projects. She held a crucial position in the choreography of the show Burn the Floor. So many noble awards went to her collection, though she still enjoyed spending time with children and introducing dancing to them.
12. Ashley Wallen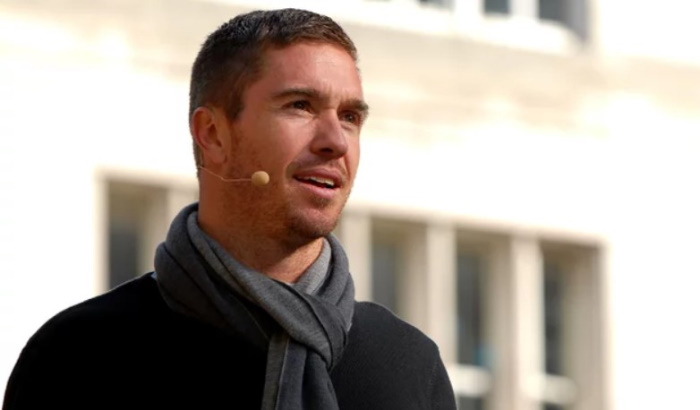 Famous Australian dance choreographer Ashley Wallen is the name behind well-received films such as Jingle Jangle: A Christmas Journey and The Greatest Showman. The films were undoubtedly successful, and the choreography played a big part in this fame.
Before these big hits, Wallen appeared on The X Factor and DanceX before he earned the chance to work for Kylie Minogue, Mariah Carey, Sugababes, and Will Young. He seemed to have a certain charm with dance movies, specifically Moulin Rouge and The Phantom of the Opera.
With the World Choreography Award in his bag after The Greatest Showman, a bright future is still ahead of Wallen. He's reported to have a collaboration with Camila Cabello in the Cinderella movie project.
Final Words
Let us wrap up this compilation of famous dance choreographers today and in the past with appreciation for them.
They have been creating exciting dance routines in competitions and breathing life into dance movies, changing the old conception about dancing and opening up new paths. The world of dance wouldn't develop thus far without their hard work.
Which choreographer is your favorite? Tell us in the comment section. Thank you!