The frenzied energy and fluent, creative movements of break dancers are always a joy to look at. It's a huge reason why this sport has garnered quite a big fan base since its emergence in the 70s.
But have you ever wondered who's the best break dancer in the world? No worries, we'll tell you all of the world's best in this article!
Top 10 Best Break Dancers Ever in the World
10. B-Girl Terra – Best Kid Break Dancer in the World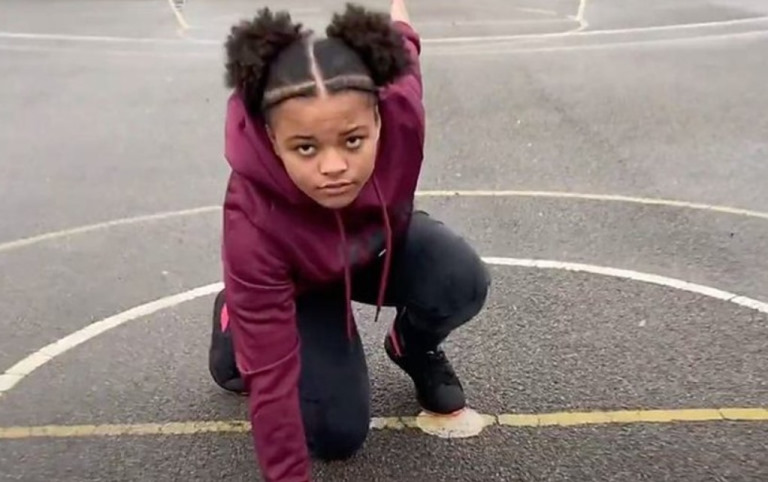 Born in 2004, Terra showed her potential early by managing her first handstand when she's only 1 year old. When she turned 2 – the age that most kids have only just learned how to walk straight – B-Girl Terra was already into breakdancing.
Her big break came during Chelles Battle Pro 2013. The 6 years old participated and immediately drew attention and applause from the crowd. All of the moves she pulled on stage seemed to be challenging even for grown-up performers, let alone a 6 years old. Clips from the competition of the new kid dancer had gone viral afterward, too.
In 2013, B-Girl Terra joined the Soul Mavericks crew. She still performs to this day with them.
9. B-Girl Narumi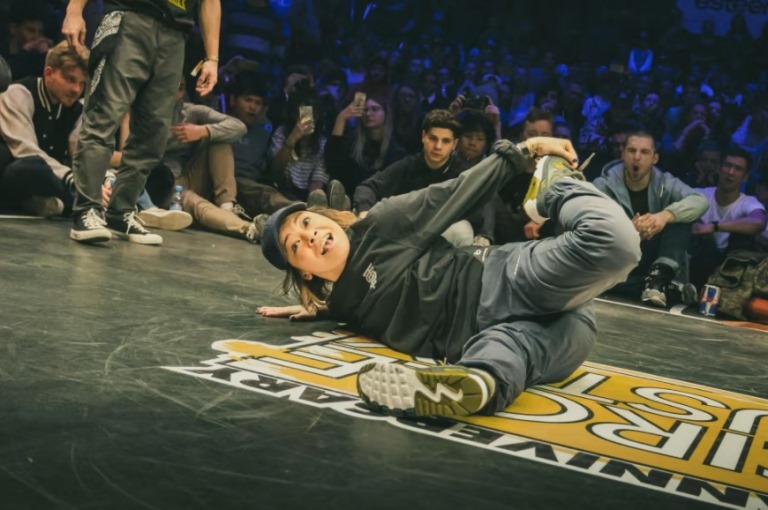 Representing her home country Japan, B-Girl Narumi is one of the top break dancers that the country has to offer. Born and raised in Tokyo, B-Girl Narumi has won many competitions on the world stage as part of her crews Body Carnival and Queen of Qweenz. Occasionally, you may find her going at it solo, too.
Narumi has had over a decade of experience in break dancing. Other than competitions under her belt, B-Girl Narumi was also bestowed with many titles like: "Best B-Girl of the Year 2009".
In such a competitive community, it is not easy to get such a title. Nonetheless, B-Girl Narumi has gained the respect of her fellows with her highly dynamic moves and a style that's uniquely hers.
Her personality has helped a lot, as well. She regularly hosts free workshops in carehouses and schools all around the world.
8. B-Girl Ayumi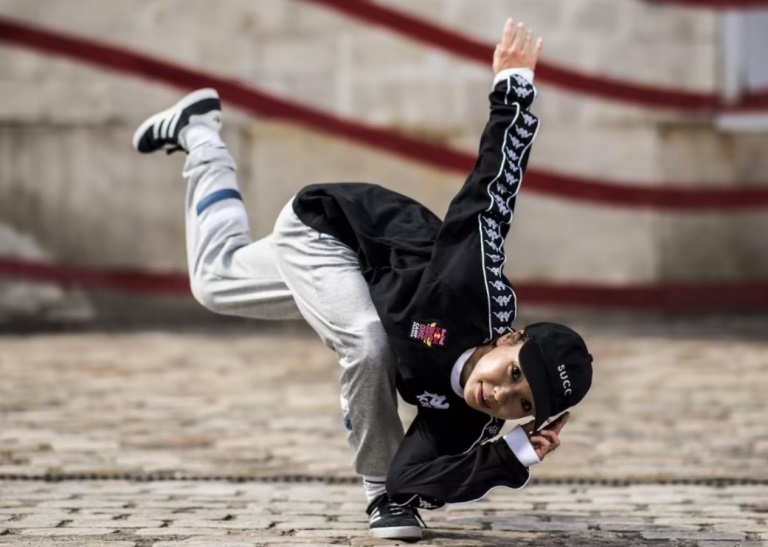 Talent runs in the family after all. B-Girl Ayumi is the younger sister of B-Girl Narumi.
At the age of 21, B-Girl Ayumi began her foray into break dancing, being inspired by her accomplished older sister. Although it took her quite some time to warm up to the sport, B-Girl Ayumi was just as good as her sister (some even say she's better!)
She has amassed a lot of victories and honors in her career as a breakdancer. Ayumi was the winner of competitions like the 2013 B-Girl Solo Battle at HipOpession and the 2019 Red Bull BC One Japan B-Girl Cypher. She's also the first breakdance girl to receive a ticket to the Red Bull BC One World Final.
B-Girl Ayumi is part of the Body Carnival crew. Her style, according to her, is Osouji (small details).
7. B-Girl AT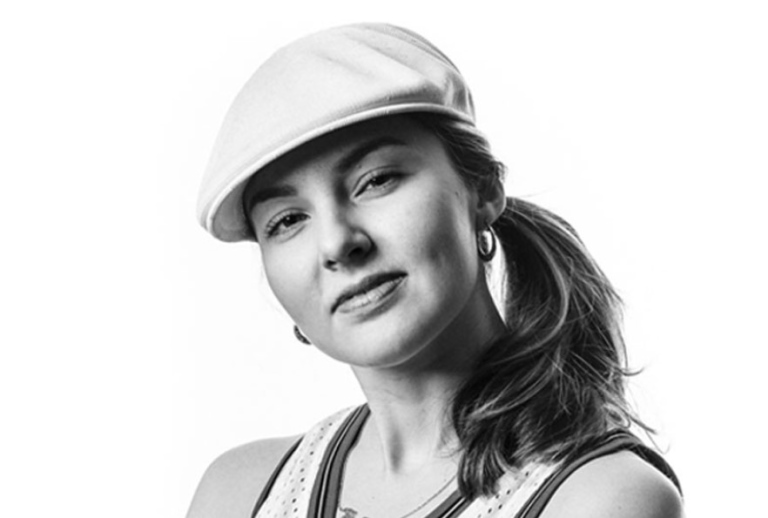 Born in Helsinki, Finland, B-Girl AT (Anniina Tikka) is known for her signature style. Arguably, AT is definitely one of the best Finnish female dancers out there. Pundits and fellow dancers alike – even those in her country – seem to mostly agree with this sentiment, considering her popularity at home and abroad.
AT began dancing in 1995. It wasn't until 2004 that she discovered her passion for break dancing and stayed for good. Her musicality and vibe have gotten her all the way to the final of the Red Bull BC One Finland Cypher 2014. Her impressive performance there rocketed her position to the top.
She has become a source of inspiration for many dancers around the world, young and old alike. So, other than performing, she's also an instructor and judge in many competitions globally.
6. B-Boy Lussy Sky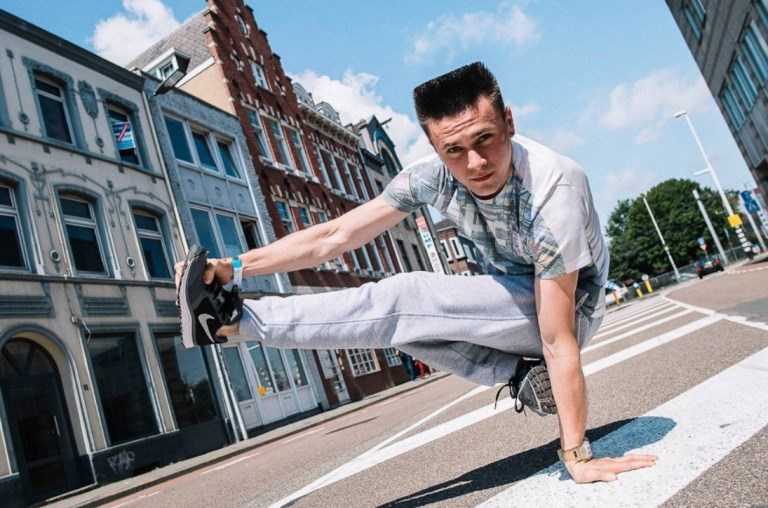 Lussy Sky – or Oleksandr Gatyn-Lozynskyi – is a Ukrainian B-Boy that has made ripples in the community for his mesmerizing style.
According to him, he was first introduced to the sport in 1999 when he was on holiday in the Crimean Peninsula. There, he saw a teenager pulling break dancing tricks in the sand. Inspired, he took up breaking lessons in his hometown. It was all a hobby at first, until one day, Oleksandr decided to take a step further and go pro.
The rest is history.
His stage handle – Lussy Sky – was inspired by The Beatles' hit "Lucy in the Sky", which was about LSD. Lussy Sky was adamant that his style should be so hypnotic, people would be craving for more. To say that he succeeded would be a huge understatement. It's how he became an Undisputed Master during the World BBoy Series 2017.
5. B-Boy Hong 10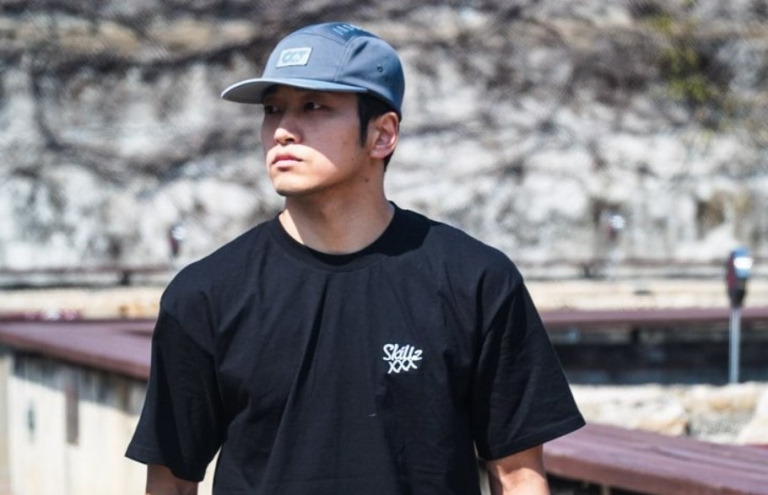 Born in 1984 in South Korea, B-Boy Hong 10 (Kim Hong-Yeol) began breaking in 2001. Known for his creativity and near-superhuman stamina, Hong 10 is one of the most famous dancers in the world. His signature move is the Hong10 Freeze.
He has won dozens of victories in domestic and international breaking competitions. Notably, in 2006, he partook and claimed his first Red Bull-hosted competition (Red Bull BC One World Final). It was with this win that Hong 10's name caught the attention of the community.
Currently, he is part of the Flow XL crew. Internationally, he's with 7Commandoz.
4. B-Girl Sarah Bee – Best Female Break Dancer in the World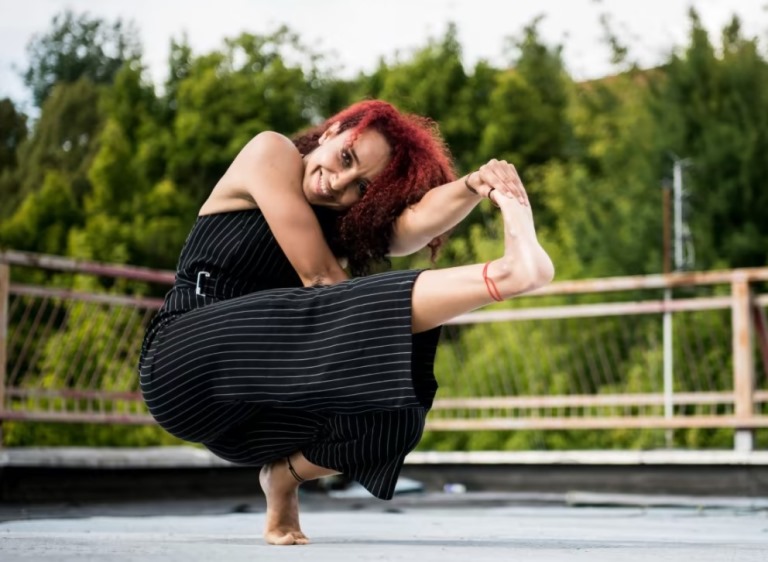 B-Girl Sarah Bee began dancing when she was just 11 years old.
At first, she held zero interest in hip-hop culture or break dancing as a whole. After she was taken to a dance session by her sister, Sarah Bee eventually fell in love with the hobby. Her first crew, Figure2style, acted as a launchpad for her to begin her career as a pro-league dancer.
Fast, dynamic, and incredibly aggressive, B-Girl Sarah Bee took to the stage by literal storm. Despite the fluency with which she dances, the French dancer still maintains excellent technical skill.
Sarah won the 2v2 B-Girl segment of the 2008 Battle of the Year event. Ever since then, she has continued to win several more competitions and titles.
She was born in Dijon, France.
3. B-Boy Issei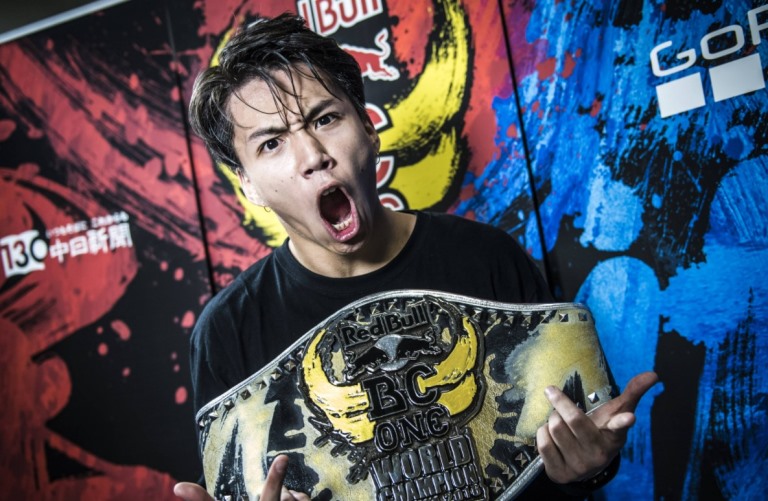 Hailing from Tokyo, Japan, B-Boy Issei has been snapping up solo medals left and right since his career began decades ago. He became a devout break dancer when his friend took him to a dance studio when he was 6. Issei still practices at that same studio to this day.
All over the world, Issei is known for his energetic and playful style. Thanks to a combination of musicality and stamina, Issei makes all of his technically challenging moves look almost effortless while staying in perfect sync with the music. For many people, his incredible routine was the best dance ever.
Like all of the names on this list, Issei has many accolades to his name. He won the 2016 Red Bull BC One World Finals Champion, 2015 Freestyle Session Japan, 2017 Silverback Open, and more.
2. B-Boy Wing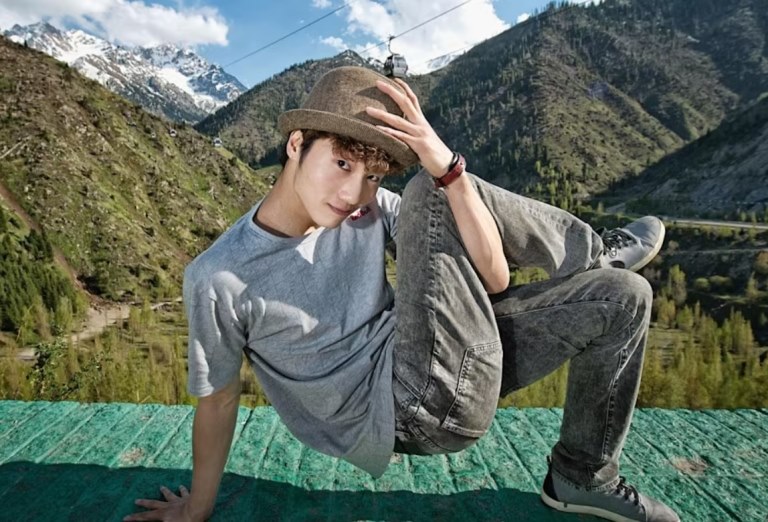 Born in 1986, B-Boy Wing grew up under the influence of his older brother, Skim. As he watched his sibling practice breaking, Wing eventually got sucked into the sport.
At the age of 12, Wing debuted and fully immersed himself in the world of pro-level breakdancing.
Choreography-wise, Wing's style involves taking as many complex, difficult techniques as possible and then blending them all together into an exciting routine. Frantic, but not chaotic, Wing's performances always have great flow and rhythm to them.
His special style was how he got the name Wing, too. His mentors gave him the name after seeing the near-weightless quality of his intricate moves.
1. B-Boy Menno – Best male breakdancer in the world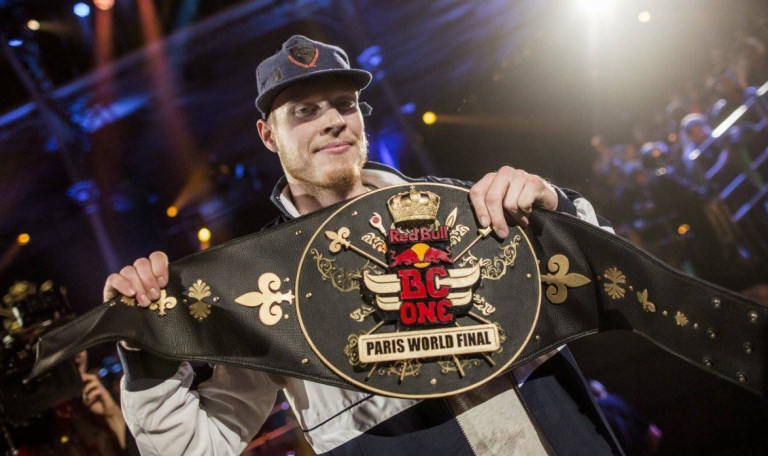 B-Boy Menno – full name Menno Van Gorp – is considered by many to be the best B-Boy in the world. If not, then he would most certainly be in the top ten.
Coming from Tilburg, the Netherlands, Menno has won some of the greatest breaking competitions out there. Usually not once, but several times over. He won the Red Bull BC One World Finals three times (a world's first).
Menno also claimed the top medal at the 2019 WDSF World Breaking Championship and claimed second-rank at the 2019 World Urban Games.
That is quite an impressive resume, even for an elite break dancer.
Menno took his dancing down to a science. Pundits have said that he calculated his every move and every pause in-between so that the routine would attract and excite as many people as possible. And considering all of his victories, suffice to say his science truly works.
Menno was born in 1989 and began his career in 2001.
Final Words
Break dancing is a sport where talents come and go very quickly. This line-up may change next month or possibly even next week. But there's no little doubt that if you're looking for the best breakdancer in the world today, you'll find them here on this list.
Who do you think is the best above all? Let us know in the comment section below!