Beyonce is a rightful legend in the entertainment world. Her shows have been sold out whenever she goes on tour, and each show is a memorable experience with her powerful vocals and hit songs.
Another thing that makes each show stand out is the backup dancers for Beyonce, accompanying her through each routine. Although they're an oft-overlooked part of a Beyonce concert, the backup dancers are key players bringing her artistic vision to life!
In this article, we will look closer at the 13 backup dancers who shared the stage with Beyonce. You'll be able to learn more about their contributions to her iconic performances!
Also, you can check list of backup dancer for Beyonce' in the latest Renaissance World Tour.
12 Notable Backup Dancers For Beyonce
Ashley Everett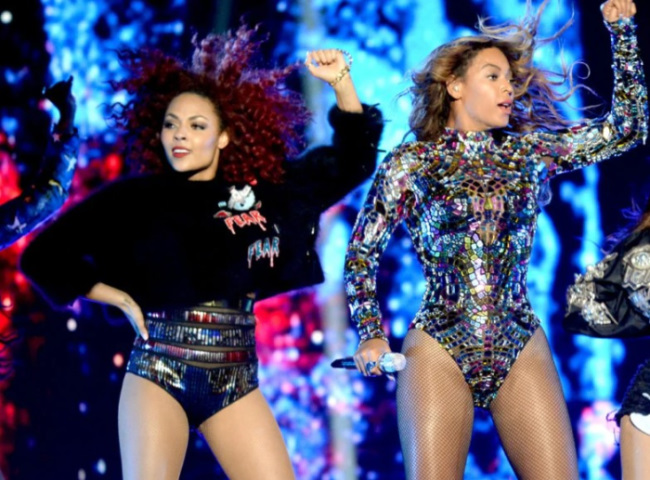 When discussing Beyonce's backup dancers, the first name that comes up is usually Ashley Everett. She's been performing and dancing with Beyonce since 2007.
At the time, Ashley was only 17 years old and was about to become a Julliard student, but she dropped the chance to join up with Beyonce, instead, recognizing the huge opportunity being presented to her.
Ashley was born on April 19, 1989, in Chico, California. She started dancing at the age of three and was originally trained in ballet, tap dancing, and jazz dancing. Her talent was such that she gained a seat at the Alvin Ailey American Dance Theater in New York (which she moved to when she was 16 with the hope of pursuing dance full-time.)
In 2007, Ashley auditioned to be Beyonce's backup dancer and was selected to join her on "The Beyonce Experience" world tour.
Since then, she has been a constant presence in Beyonce's performances and music videos. Most notably, during the halftime show of Super Bowl XLVII, Ashley performed as the lead backup dancer to Beyonce. Over 110.8 million people across America watched the show!
Kimmie Gee – Best backup dancers for Beyonce
Besides Ashley Everett, Kimmie Gee (stylized KiMMiE GEE) is one of Beyonce's best lead backup dancers. A native of New Jersey, Kimmie (full name Kimberly Gipson) grew up with a passion for dance and began dancing at a young age.
At the beginning of her career, Kimmie aimed to become a member of the famous dance group, the Philadelphia 76ers Dance Team. However, her first audition failed.
While she was waiting for a second chance, Kimmie performed at casinos across the Atlantic City, such as the Borgata Casino and Spa. Undeterred by her initial failure, she applied for the team again and, this time got in.
With her talent, she became the first dancer of the team to be picked for the 2007 NBA All-Star Dance Team in Las Vegas.
Kimmie's big break came when she was selected to be Bey's backup dancer during a mass audition. She had to perform against 90 other girls, but Beyonce herself was so impressed by Kimmie's performance that she was handpicked to be a part of the singer's backup dancer team for her upcoming I AM … World Tour.
Since then, she's been a part of Beyonce's loyal backup dancer team and is well-known for her high-energy and dynamic dance style (with which she had impressed Beyonce herself.)
But more notably, Kimmie has also become a vocal advocate for female empowerment. She used her platform and personal dance organization KiMMESTRY to encourage women to pursue their dreams and break down barriers in the male-dominated entertainment industry.
According to her official website, Kimmie is "… very passionate about her message to young women, daring them to dream big and reach for the moon."
Check more: How Much Do Backup Dancers Make?
Les Twins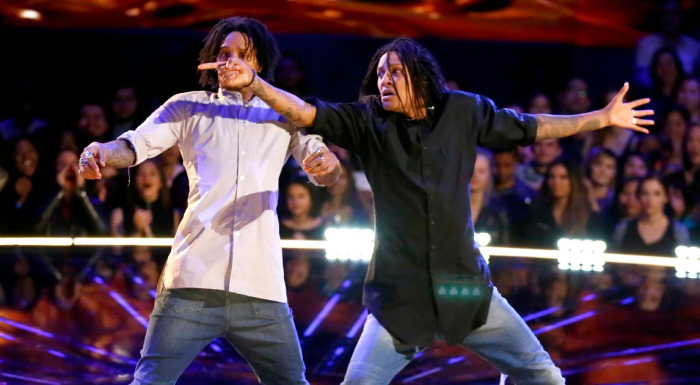 Les Twins were Beyonce's male backup dancers featured in her music video for "Run the World (Girls)" in 2011. They went on to perform with her on several of her tours, including "The Mrs. Carter Show World Tour" and "The Formation World Tour." (2016)
In May 2023, Les Twins again appeared in Beyonce's Renaissance World Tour. They performed the "THIQUE" with the sample of "Toxic" by Britney Spears.
Beyoncé performing "THIQUE" with sample of "Toxic" by Britney Spears. pic.twitter.com/4EhI4Qzx0S

— Pop Tingz (@ThePopTingz) May 10, 2023
The Renaissance World Tour is highly anticipated with 46,000 tickets being sold out in Sweden. It's Beyonce's first global solo run since the 2016 "Formation World Tour".
The dancing duo (Larry and Laurent) came from France and ever since winning the Juste Debout street dance competition in 2010, their popularity has gone up and up.
They also won the Hip Hop New Style division at the World of Dance competition in San Diego, California, further cementing their place as one of the top dance duos in the world.
Their success in competitions led to more opportunities in the entertainment industry and what had ultimately landed them seats on Beyonce's tour bus as she traveled around the world.
Along with fame, Les Twins are now amongst the highest-paid backup dancers of Bey, according to one source.
In addition to their success as dancers, Les Twins expanded to other entertainment industry segments. They acted in the film "Majid" in 2016 and have also been involved in fashion, modeling for high-end brands such as H&M and Diesel.
Les Twins have inspired countless dancers around the world with their unique style and impressive skills. They have become icons in the hip-hop dance community.
And, of course, their choreography has delighted the fans of Beyonce around the world everywhere she goes, as well!
Brittany Parks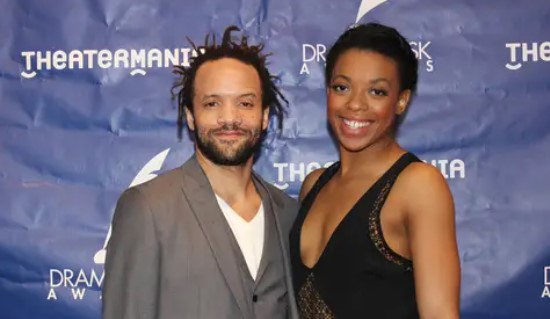 Though her profile isn't quite as high as Ashley or Kimmie, Brittany Parks is still a prominent name in the backup dancing crew of Beyonce.
Originally from Austin, TX, Brittany's passion for dance started at a young age and blossomed into a fulfilling career.
Over the years, she's worked as a backup dancer for not just Beyonce, but also many other A-class artists such as Megan The Stallion, Janelle Monae, Rihanna, Katy Perry, and Taylor Swift.
But Brittany's talents extend beyond the dance floor, as she made her Broadway debut as Jazz Jasmine in the 15 Tony award-nominated show Shuffle Along.
Her name is also pretty big in Hollywood, too. Brittany has starred in many television shows, including Fox's Glee, The Marvelous Mrs. Maisel, and Dancing With the Stars. Not only so, but she's also been part of the cast of various films, including Disney Channel's Teen Beach 2 and LA LA LAND.
And besides being an accomplished dancer and actress, Brittany has also established herself as a very talented choreographer. She served as the Associate Choreographer for the film Annie (2014) and A Christmas Story Live (2017.)
She's also been credited as the choreographer for an episode of Encore! shown on Disney+.
Honey Balenciaga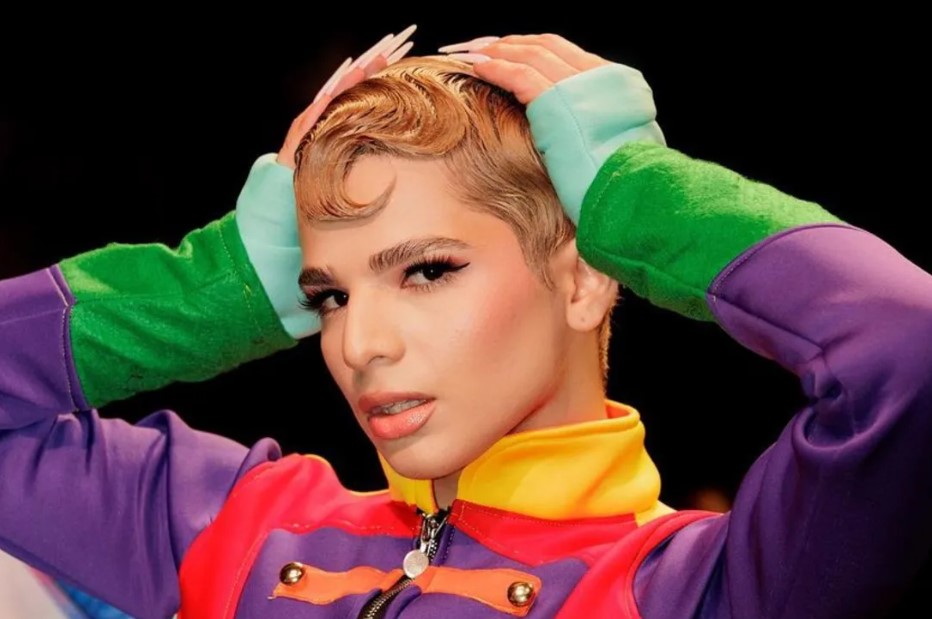 If you have been following information about the Renaissance World Tour of Beyonce, Honey Balenciaga wouldn't be an unfamiliar name. After the opening concert in Stockholm, this dancer has been trending on all sorts of SNS.
Honey originally is a ballroom dancer, whose name has become more well-known among dancing enthusiasts in recent years.
While ballroom dancing is usually seen as an elegant and composed dance style, she wasn't afraid to breathe life into it with more energy and feistiness.
Even in the Renaissance Tour, we got to see different segments from her throughout the concert, and it was awe-inspiring.
Honey Balenciaga wanted to be a performer at an early age and took part in some high-rating TV shows. Her popularity started to skyrocket after joining the House of Balenciaga in the series Legendary. Currently, she is still part of the House.
Honey identifies as a non-binary person with the specific request to be addressed as a woman. Dancing allows her to communicate with her inner self and express who she is, and this confidence has paved the way for her to appear in fashion campaigns as a talented icon.
Nowadays, Honey is attempting her first steps into the fashion world with her own brand. She is also eager to release a few songs carrying her quintessence, so we know for sure she has a lot to deliver!
Check more: Honey Balenciaga Bio, Height, Weight, Networth
Hajiba Fahmy
Hajiba Fahmy has worked with Beyonce for over half a decade, and there's no sign that she's stopping anytime soon!
Born on June 22, 1993, in Paris, France, like many other talented, pro-level dancers, she discovered her love for dance at a young age. Particularly, during one interview, Hajiba noted that her earliest memory of dancing was when she was 6 or 7 years old and dancing at recitals.
Hajiba first met Beyonce while she was working on her 'Standing on the Sun' MV in 2013 and has been a part of the singer's crew ever since. She was a part of Beyonce's "On the Run II" tour and performed with her at Coachella the same year.
Hajiba's dynamic dance style and undeniable stage presence have earned her a massive fan following and recognition in the dance community (as of now, her Instagram sits at 51,000 followers!)
Ebony Williams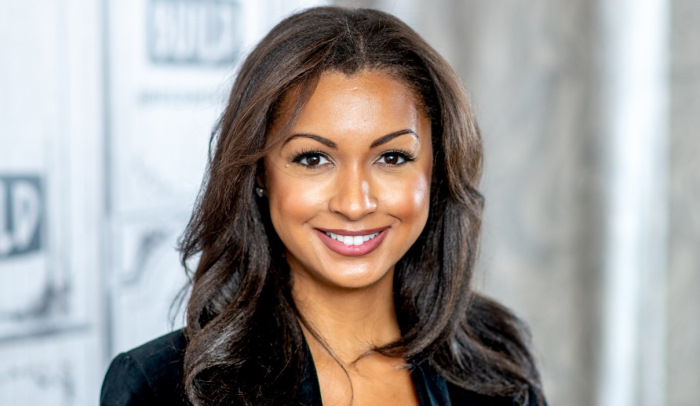 Ebony's story stands out from the other dancers on the list, considering how her initial dream career wasn't at all in pro-level dancing like the others.
According to her official bio, although she discovered her passion for dancing when she was just eight years old, she didn't want to get into it professionally and instead wanted to become an interior designer.
That changed, however. Ebony excelled in art, and it soon became apparent that it was her true calling.
Her exceptional skills caught the attention of Beyoncé, who invited her to perform at the Super Bowl and in her iconic "Single Ladies" music video. These performances solidified Williams' reputation as one of the top backup dancers in Beyonce's crew.
In addition to her work in music videos and on stage, Williams is currently a highly respected Cedar Lake Contemporary Ballet company member.
While her achievements are impressive, Ebony remains humble and grounded. She is still passionate about dancing as ever and wants to share her love for it with the rest of the world.
That probably shows best in her mantra: "I believe that everything you want, need, desire, whether it's a job, love or a home! It's already yours, your name is on it, and it's just waiting for you to find it!"
Bianca Brewton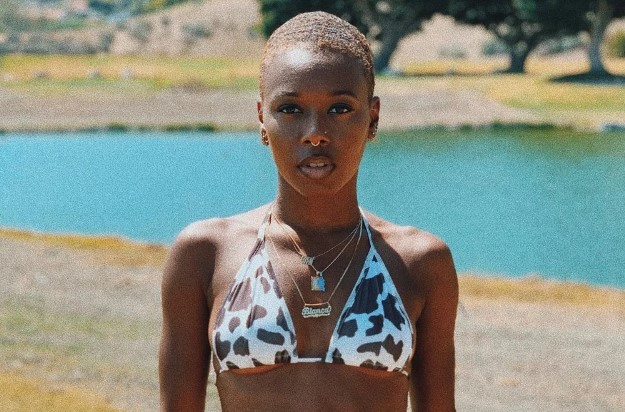 Bianca Brewton is a native of Miami, Florida. Not much is known about her, but she's been a part of Beyonce's backup dancer crew since at least 2016.
Aside from dancing with Queen Bey, Bianca has also been noted to dance for Miley Cyrus during one of her tours. She's also active in Hollywood, having starred in many dance movies such as Footloose (2011) and Step Up: Revolution (2012.)
Jasmine JB Badie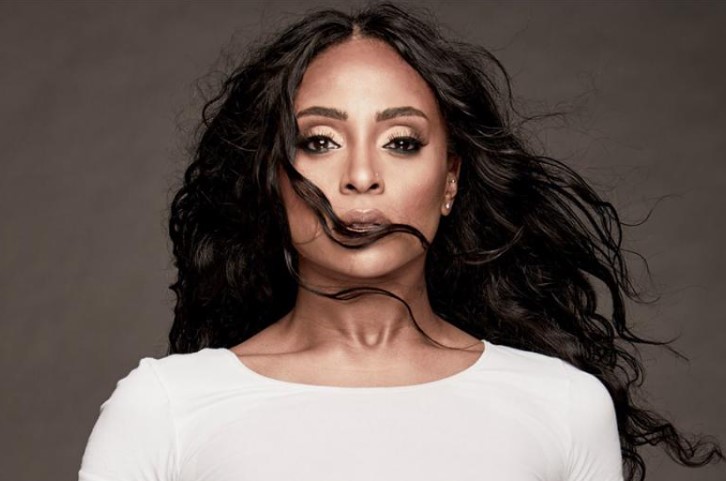 Jasmine JB Badie is a native of Atlanta and has been one of Beyonce's backup dancers since at least 2013.
Though born and raised in Atlanta, Jasmine moved to LA with the hope of pursuing dance professionally. With her talent, she quickly made a name for herself in the dance world, sharing the stage with some of the biggest stars in music, including Beyoncé, Pharrell, Ariana Grande, and Missy Elliot.
But the greatest highlight of her professional career so far was her partnership with Beyonce.
She was part of the dance crew that performed alongside Beyoncé at Super Bowl XLVII. This experience was a turning point for Badie, launching her career as a dancer and choreographer and opening doors for even more opportunities down the line.
For example, Jasmine has choreographed for up-and-coming artists such as Kali Uchis, Victoria Monet, and Ari Lennox. She has also worked on some of the biggest stages in the world, including Beyoncé's Homecoming Coachella show.
Hannah Douglass
With over a decade of experience in the entertainment industry, Hannah Douglass has built for herself quite a resume (and a fan following.)
For the past seven years, Douglass has toured the world as a dancer with Beyonce on her four major tours: "The Mrs. Carter Show," the "On the Run" tour with Jay-Z and Beyoncé, the "Formation World Tour," and the "On the Run II" tour.
Being a veteran member of the backup dancer crew, Hannah has had the opportunity to travel all around the world, to all continents short of Antarctica.
In addition to her work as Beyonce's backup dancer, Hannah has worked on numerous commercial and industrial projects for high-profile brands such as Nike, Target, Pepsi, and Apple. She's also starred in many Hollywood productions such as Iron Man 2 and La La Land.
In recent years, Douglass has expanded her career to include choreography and teaching master classes. She is passionate about passing on the knowledge she has gained over the years as a professional dancer. And she is dedicated to inspiring the next generation of dancers and performers.
Check more: Tom Holland Dancing Facts
Jasmine Harper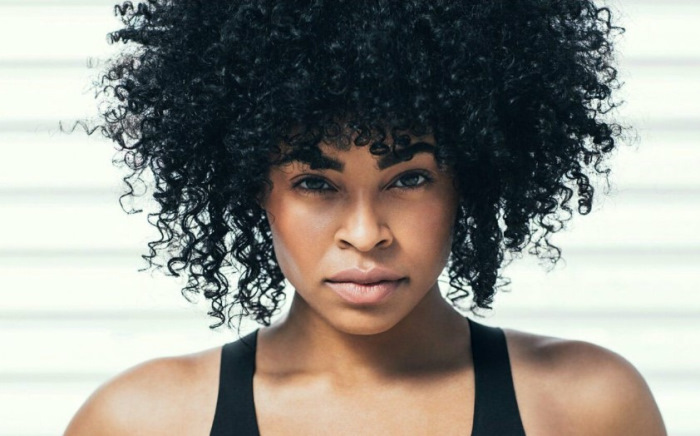 Jasmine Harper is a professional dancer and choreographer born in Rochester, New York. She began dancing when she was only 3 years old. Under her teachers' guidance, Jasmine studied the foundations for various dance styles, ranging from tap, jazz, and ballet to contemporary.
Knowledge of all these dances sure comes in handy because, with them, she's now one of the most well-known dancers in the industry. She's worked with numerous high-profile artists such as Usher, Taylor Swift, Jennifer Lopez, and Ne-Yo. But she's best known for being the backup dancer of Beyonce.
Besides her career as a stage dancer, she's also a television persona, having appeared on the tenth season of So You Think You Can Dance. Her genre was contemporary, and she finished as the runner-up.
Jasmine has scored numerous brand deals with A-list brands like Degree Women and Lululemon, further solidifying her place as a rising star in the dance industry.
JaQuel Knight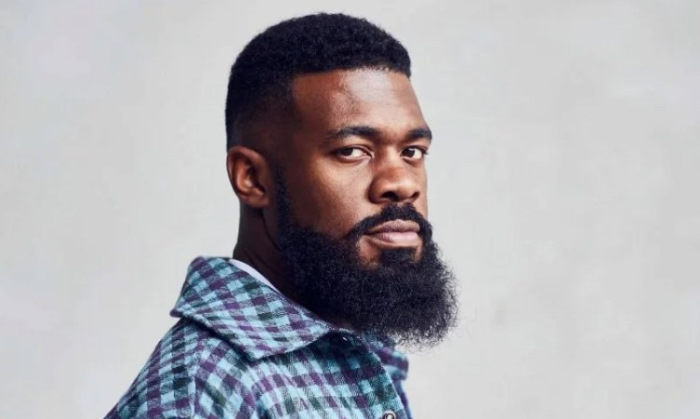 JaQuel Knight is a choreographer and dancer. Born in 1989 in North Carolina and later moved to Atlanta, JaQuel showed his talent at a very young age.
When he was a child, he imitated the dance routines he saw on MTV. He took his first dance class when he was fourteen.
According to him, that first dance class was the primary reason why he chose a career in the professional dancing world later on.
But other than being an extremely talented dancer, he's also a creative choreographer. This is where he shines best. JaQuel has choreographed some of Beyonce's most iconic performances, such as the "Single Ladies" and "Formation" MVs.
He also worked with her on the record-breaking Coachella performance, in which over half a million people watched her perform all around the world.
Knight's innovative and dynamic choreography has earned him several awards and nominations, including an Emmy for his work on Beyoncé's "Homecoming" performance.
Outside of the arts, JaQuel is known for his activism. He has used his platform to raise awareness of systemic racism and police brutality. Most recently, he has staged a demonstration at the Frieze Los Angeles art fair.
Quinetta Wilmington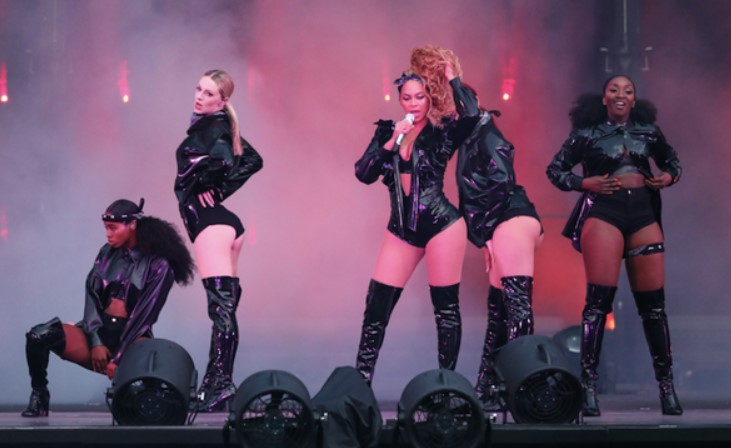 Known affectionately in her circle as "Quinny from Philly," Quinetta Wilmington has been dancing since childhood.
According to her official bio, Quinetta was an active member of the local dance teams. Through this experience, she discovered her true aspiration of becoming a professional dancer.
In 2009, Quinetta moved to California to realize her dream of becoming a professional dancer. Her talent and persistence landed her a position with one of the top talent agencies in LA within four months of arriving in the city.
Her career has taken off since then, and there's no sign that she will be slowing down any time soon!
Quinetta has appeared with Beyonce as part of her backup dancer crew on many occasions. Most recently, she appeared on her On The Run II world tour. And aside from Beyonce, Quinetta has worked with many other stars, including Iggy Azalea, Usher, and Rihanna.
How To Become A Beyonce Backup Dancer?
Obviously, getting a position as a backup dancer for Beyonce, one of the top artists in the world, is incredibly rare and competitive.
But if you're dreaming of becoming one yourself, it's entirely in the realm of possibility so long that you're persistent enough!
Showcase Your Passion
In an interview, JaQuel Knight – Beyonce's right-hand choreographer – noted that to catch Beyonce's attention, you must show "your heart, your passion, your drive."
If you ever see an audition popping up, simply being passionate and giving it your best will boost your chance significantly.
You'll love: 60+ Famous Dance Quotes & Sayings To Inspire Dancer Students
You Gotta Be Able to Jam
Being a backup dancer for Beyonce is a huge task. It requires your dance talent to be well above average (and maybe even a touch above the best!). According to JaQuel, you "gotta be able to jam."
That's why, prior to getting into an audition, brushing up on your dancing skill is a must. Practice daily, and contact your local dance clubs to learn more tricks and improve your skillset. Maybe even test your mettle with a dance competition or two!
Being able to give a good show – other than being passionate about it – is a must for selection. After all, you must be able to carry the show with Beyonce, and that takes talent.
Good Working Ethic
Once you're selected, to have a future in the crew, you must have an incredible working ethic … Beyonce won't settle for anything less. JaQuel noted, "People don't understand the amount of effort [Beyonce's] work ethic is out of this world."
You need to know where you stand on stage at all times, be in control of the choreography, understand the lighting, the camera placement, etc. It's an incredibly fulfilling but also stressful job.
Keep that in mind before you send in your application!
Last Words
From iconic performances at award shows to sold-out stadium tours, the talented backup dancers you see here have been a key part of Beyonce's wonderful creative vision. Each member brings a unique style and energy to the stage, creating a powerful visual and emotional experience for audiences worldwide.
And as Beyonce continues to push boundaries and set out for new tours and new performances, these backup dancers for Beyonce will doubtlessly continue to be a big part of her shows in the future!