Taylor's sixth headlining tour has officially started. Expected to run from May 17th to August 9th, there will be 52 shows for fans worldwide.
Like all previous shows, Taylor will have the backing of her talented crew of backup singers and dancers.
So, who is Taylor Swift's backup dancers and choreographers for Taylor Swift's ERA Tour 2023?
That's what we're going to find out in today's article!
Not just their names, we'll also delve into each dancer's background, which will help you see exactly why Taylor has picked them to accompany her as she globetrot!
Backup Dancers & Choreographers For Taylor Swift's Era Tour
Mandy Moore – Main Choreographer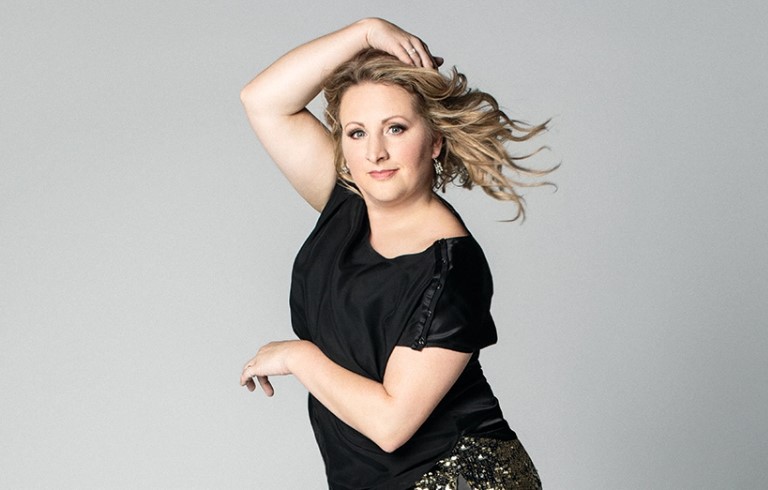 Mandy Moore is the choreographer-in-chief for the entire ERA tour. Every movement you see on stage will have been carefully planned ahead by Mandy and her team.
Born on March 26, 1976, in St. Louis, Missouri, Mandy's passion for dance ignited at a young age. Like most professional dancers, she started her dancing career early, taking classes in various dance styles, including jazz, ballet, and contemporary.
Her talent and creativity soon caught the attention of the entertainment world, leading her to work with numerous renowned artists and choreograph high-profile events, music videos, and television shows.
Before choreographing for Taylor, she worked with many A-list artists, such as Madonna and Justin Timberlake. Notably, she's also the choreographer behind the critically-acclaimed musical La La Land.
Looking at her resume, it's no wonder Taylor picked her as the choreographer of the year's show!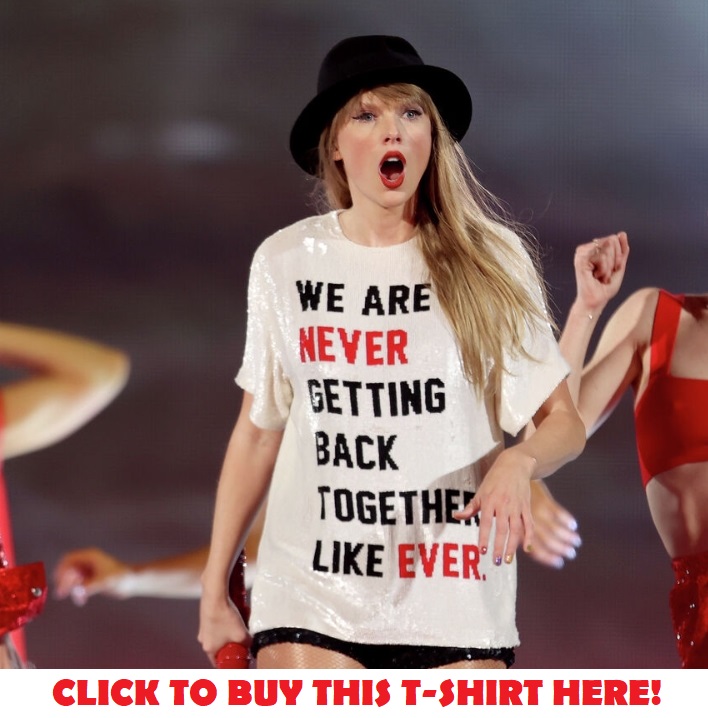 Check more: List Of Backup Dancers & Choreographers For Beyoncé Renaissance World Tour 2023
Jeremy Hudson – Associate Choreographer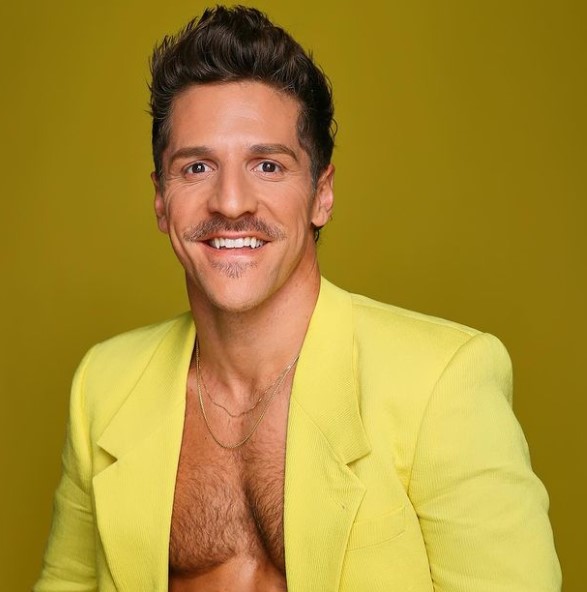 Jeremy Hudson, born on October 31, 1986, received most of his dance training in South Carolina.
His passion for dance led him to compete on the nationally renowned television show "Star Search" as part of a trio after only a few years of training.
At age 17, Hudson followed his dream and moved back to California to pursue a dance career.
He prominently choreographed for many award-winning movies, including "Hannah Montana The Movie," "Princess and The Frog," "Step Up 3D," and the remake of "Fame," where he had a featured dance role.
Hudson's work extended to dance television shows such as "Glee", "So You Think You Can Dance," "American Idol", "America's Got Talent", "The Oprah Winfrey Show", "The Jay Leno Show", and "Dancing with the Stars".
This year, Jeremy seems to have his work cut out for him as he's the Associate Choreographer for Taylor's ERA tour.
You'll love: Where to Find Nail Polish Colors for Each Album Like Taylor Swift's Eras Tour Nails?
Natalie Reid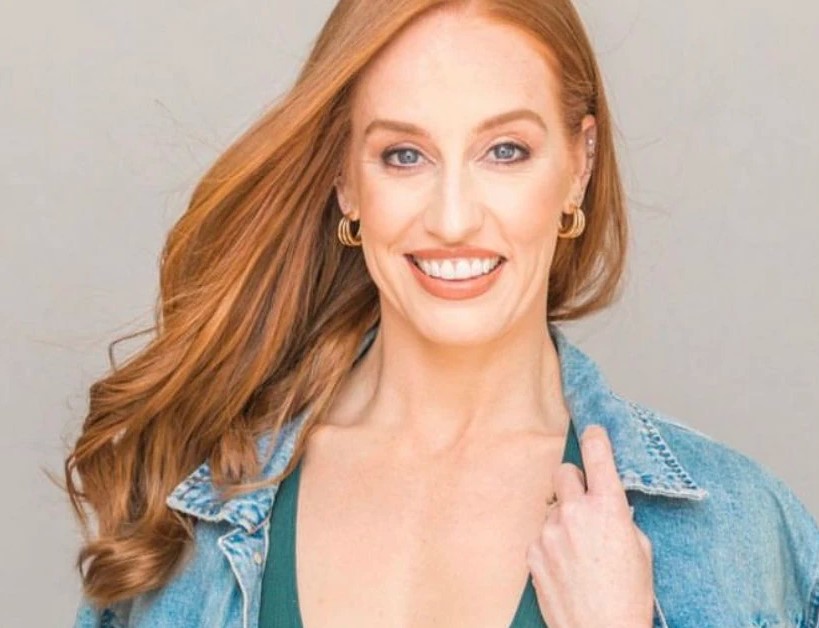 The first backup dancer on the roster is Natalie Reid. Originally from Seattle, Washington, she's a highly accomplished dancer with a long resume of work and achievements.
After relocating to Los Angeles to attend Chapman University, she swiftly immersed herself in the dance industry, gaining experience in television, industrials, and music videos.
While studying, Reid received extensive training under renowned choreographers Mandy Moore and Dee Caspary at Edge Performing Arts Center.
She's performed at many high-caliber shows, including the Emmy and New York City Elan Awards.
Notable television credits include appearances on Late Night with Jimmy Fallon, The Today Show, Rockefeller Center Christmas Tree Lighting, and So You Think You Can Dance as an assistant to Mia Michaels and Mandy Moore.
Reid has also showcased her talent as a choreographer and lead performer in the music video promo for Eric Hutchinson's "OK is Alright with Me".
Throughout her career, she's been a member of many notable dance groups, such as the Anaheim Ballet, Rapture Dance Project, and the Odyssey Dance Theatre, with whom she toured extensively in the United States and Europe.
And now, Taylor has hand-selected her to be part of her backup dance crew!
Natalie Peterson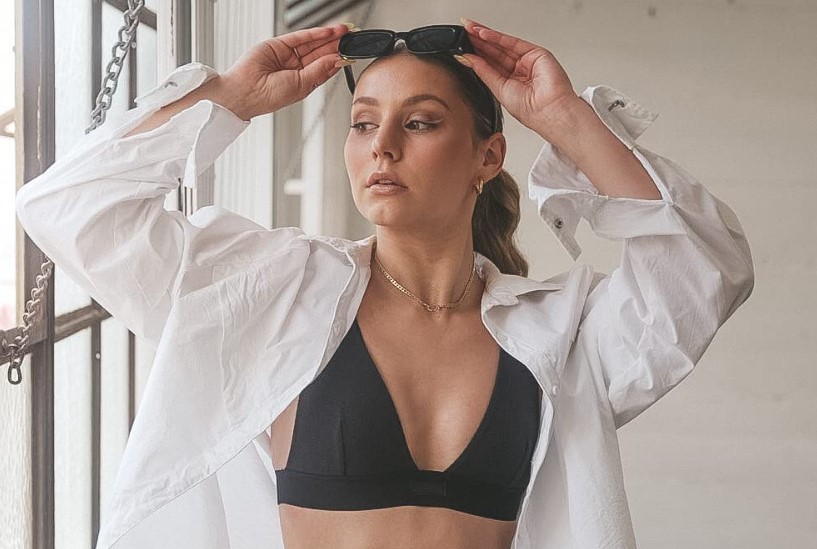 Natalie Peterson, a Los Angeles-based dancer represented by The Movement Talent Agency, is making waves in the industry with her impressive credits.
She was the assistant choreographer for Karol G's Bichota Tour. Natalie also contributed to numerous noteworthy projects, such as the Moschino fashion film "Lightning Strikes", the 2021 Billboard Awards, and Karol G's "Location" music video.
While specializing in Latin Ballroom, Natalie recently became the world champion in American Rhythm at Embassy Ballroom Championship.
She's passionate about sharing her expertise. Natalie teaches private lessons and conducts master classes nationwide, particularly focusing on Latin fusion for competitive dance studios.
In 2020, Natalie graduated from Chapman University, earning two bachelor's degrees in Dance and Public Relations/Advertising.
Tori Evans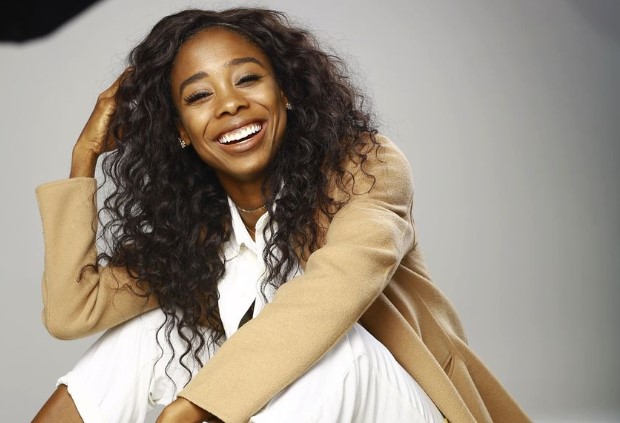 Tori Evans, originally from Morgan Hill, a small town outside of San Jose, California, is a new name on Taylor's backup dance crew roster.
She started dancing at a very young age (11 or 12). After high school, she received a scholarship to the University of Arizona, where she further honed her dancing skill, hoping to one day turns it into a professional career.
Following graduation, Tori moved to Los Angeles for her first professional dance job, a year-long tour. This opportunity allowed her to make lasting friendships and kickstart her career.
Eager to catch up with her peers, Tori dedicated herself to training at Millennium Dance Complex while working at the front desk. Her hard work paid off, leading her to auditions and subsequent bookings.
She toured the world with the Indi-pop band Empire of the Sun, followed by another world tour with the remarkable Ricky Martin. Tori treasures the experiences and the bond she formed with her colleagues during these tours.
Over the past couple of years, she has had opportunities to work with many A-list artists, such as Cardi B, Jason Derulo, Beyoncé, Maroon 5, and Tyga.
Tori has also appeared on shows like The Price is Right, The Masked Singer, and the Kelly Clarkson Show.
Eventually, she caught the eyes of Taylor herself and is now an official part of the ERA tour!
Tamiya Lewis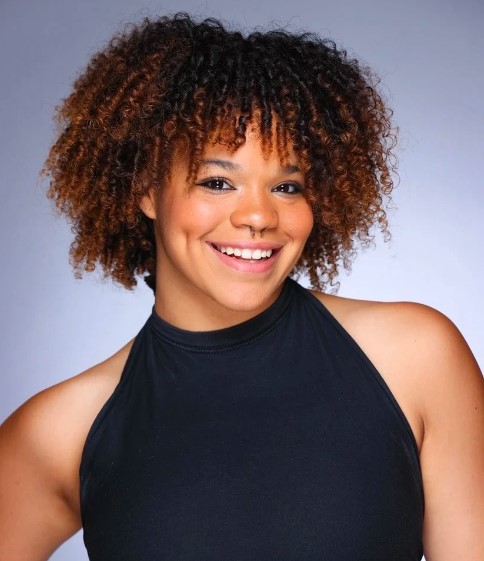 Not much information is known, unfortunately, about Tamiya Lewis. We know that she's only 20 years old, but she has already established herself as a notable figure in the dance community.
Tamiya is recognized as an MVA pro dancer with Velocity Dance Convention, where she not only teaches master classes but also creates breathtaking choreography.
Her talent and dedication garnered widespread acclaim, including from Taylor herself!
Whyley Keolaokalani Yoshimura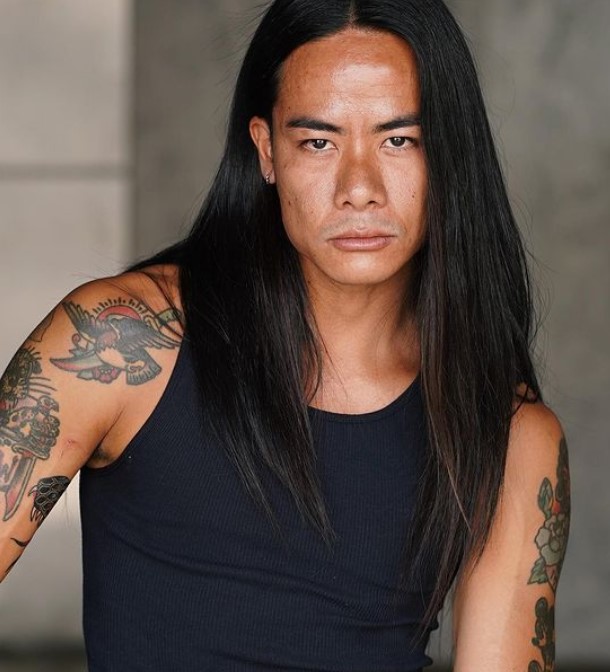 Whyley Keolaokalani Yoshimura, a talented dancer hailing from the islands of Hawai'i, embarked on his professional dance career straight out of high school.
His journey began by working with Disney artist Mitchell Musso. In 2007, he showcased his talent in Janet Jackson's "Feedback" music video.
Since then, Whyley's career has flourished, as he has been privileged to work on world tours, live stage performances, music videos, television appearances, and commercials alongside renowned artists such as Rihanna, Jennifer Lopez, Chris Brown, Christina Aguilera, Nicki Minaj, Justin Bieber, and of course, Taylor Swift on this year's ERA tour!
Check more: 13+ Famous Backup Dancers for Rihanna
Raphael Thomas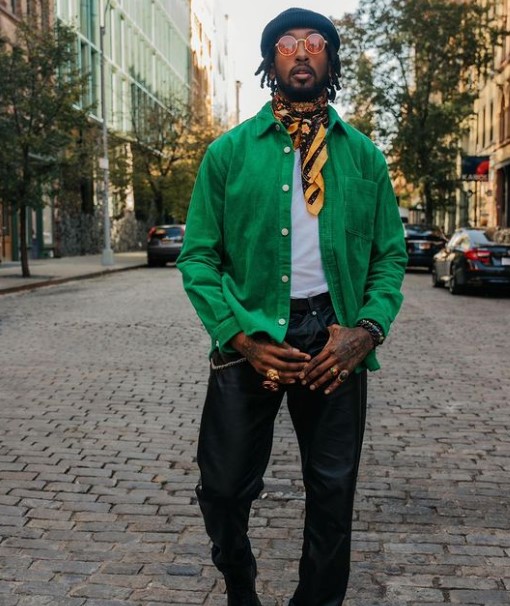 Raphael Thomas, a talented dancer, was born on the beautiful island of St. Andrews in Jamaica.
After moving to the United States, his parents recognized his innate passion for movement and enrolled him in dance classes.
Inspired by Michael Jackson, Raphael initially trained in jazz before delving into tap, ballet, and modern dance at The Asbury Park Technical Academy of Dance for over a decade.
His thirst for knowledge and growth led him to pursue further training at prestigious institutions such as The Rock School of Penn.
Ballet, The Kirov Academy, Dance Theatre of Harlem, New Jersey Tap Dance Ensemble, and the Austrian Ballet Company of Tokyo.
Throughout his journey, Raphael discovered new dance forms and found inspiration in training with Rhapsody James, eventually becoming the assistant choreographer of her company, Rhapsody En Danse.
Education-wise, Raphael majored in illustration at St. John's University. With a strong determination to succeed, Raphael lives by his own quote, "Never say you can't… because doing so is the first step to shooting yourself down from soaring off the ground."
Taylor Banks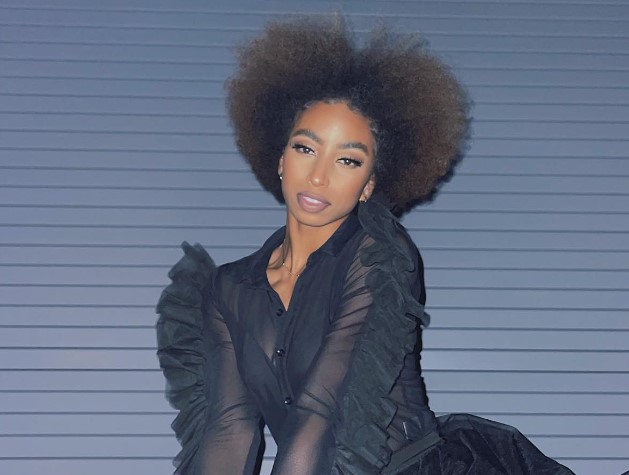 ​Taylor Banks hailed from the midwest of the United States. Like most professional dancers, she discovered her passion for dance at a very young age – just three years old.
In an interview, even though she realized she had a knack for it, she didn't imagine becoming a professional dancer when she was young.
The final leap of faith that took her into the industry was when she moved to Los Angeles after high school to explore the possibilities.
Since then, Taylor has become a sought-after dancer, gracing national commercials, TV shows, music videos, tours, and awards shows both in the United States and Europe.
She's worked with many brands Nike and Reebok, for their marketing campaigns. Taylor has also had the opportunity to work with some of the biggest artists, one of which is, of course, Taylor Swift!
Kameron Saunders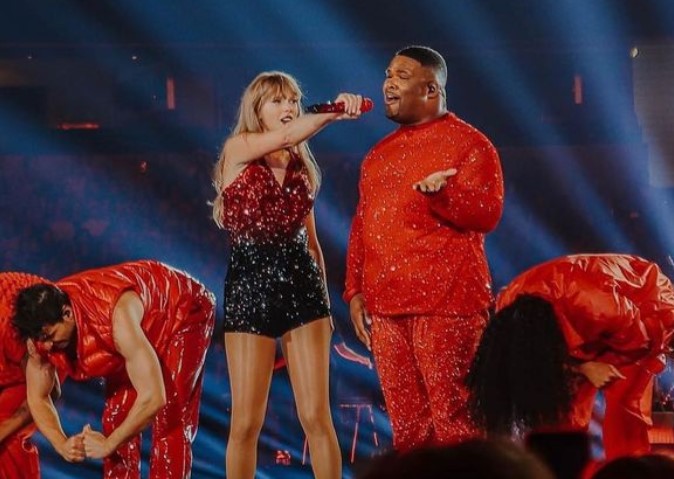 Kameron N. Saunders, hailing from St. Louis, MO, is an accomplished dancer and choreographer.
He began his dance journey at the Center of Creative Arts and later earned his BFA from the University of Missouri-Kansas City.
In 2018, Kameron was selected as one of the eight choreographers for the prestigious Choreography Fellowship at Jacob's Pillow. His exceptional talent and dedication were recognized with a Passion Project Grant from the Jaquel Knight Foundation.
His work has been featured in VoyageKC magazine, showcasing his artistry and creative vision.
Kameron's choreographic prowess extends to esteemed dance companies such as Dallas Black Dance Theatre, Saint Louis Ballet, Missouri Contemporary Ballet, and Owen/Cox Dance Group.
He has also made his mark in the world of fashion, lending his choreography skills to editorial projects like Vogue's "If I Was An Animal" and Burberry.
Currently, Kameron is a principal dancer in the upcoming musical films "The Color Purple" and "Spirited".
With his unique artistic voice and versatile dance abilities, Kameron continues to inspire audiences with his captivating performances and innovative choreography.
Kevin Scheitzbach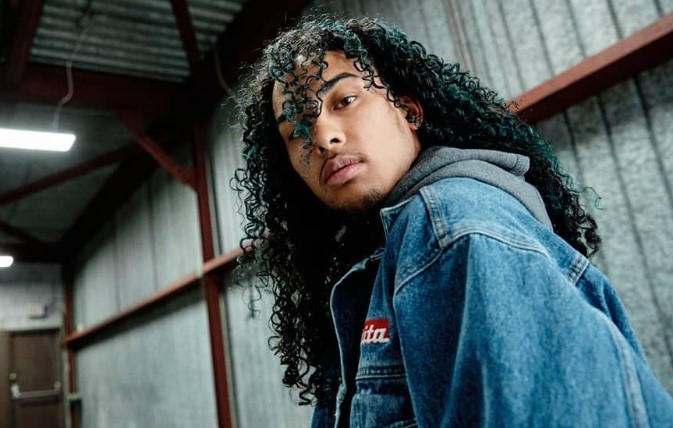 Kevin Scheitzbach is a professional dancer and part of the talented brother duo, FlowXS, from Toronto, Canada.
Currently residing in Los Angeles, Kevin and his brother Michael's journey in dancing began in competitive studios, regional arts programs, drop-in studios, and conventions, where they honed their skills from a young age.
Driven by their passion, Kevin and Michael relocated to Los Angeles – the world's capital of entertainment – in the summer of 2021.
Since then, they have successfully reestablished their connections and secured remarkable dance opportunities. Most recently, Kevin has been picked up by Taylor to come along with her on the ERA tour.
Sydney Moss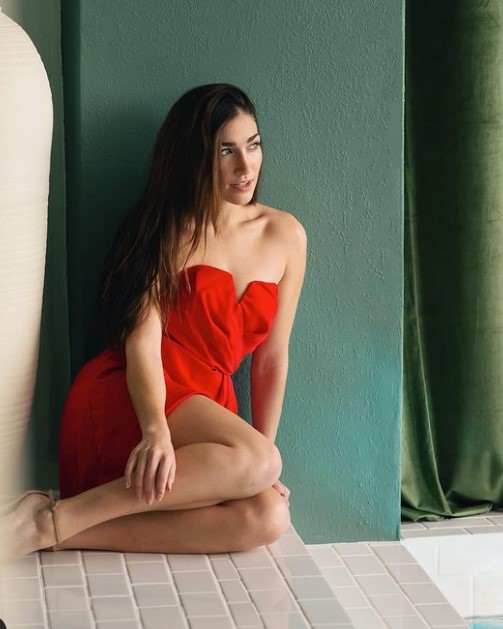 Sydney Moss, originally from Memphis, Tennessee, has established herself as a remarkable dancer in the industry.
Her dance journey began at Studio 413, where she trained her fundamental and advanced dancing skills before signing with a dance agency at the age of 14. Sydney boldly moved to Los Angeles in 2016 to pursue her dreams.
Since then, Sydney has collaborated with esteemed choreographers throughout her career, including Kat Burns, Phillip Chbeeb, Nolan Padilla, Mia Michaels, and Tessandra Chavez.
Her exceptional talent has led her to perform alongside renowned pop artists such as Janet Jackson, Jennifer Lopez, and, most recently, Taylor Swift.
In addition to her performance achievements, Sydney has shared her expertise by teaching young dancers and assisting at renowned conventions such as Radix Dance Convention and Jump Dance Convention.
Other Backup Dancers For Taylor Swift's ERA Tour
https://www.instagram.com/sam_mcdub/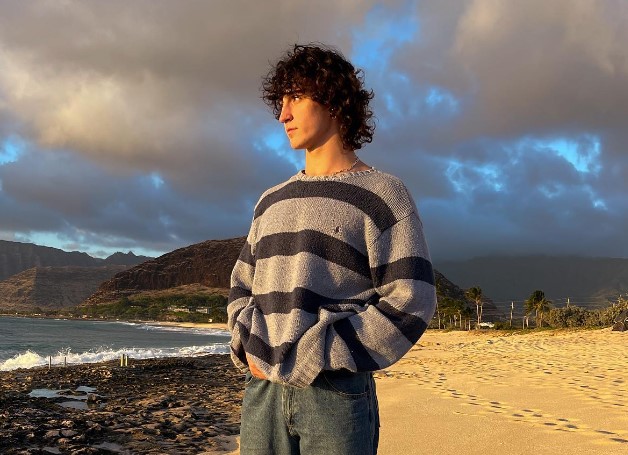 https://www.instagram.com/audreydouglass/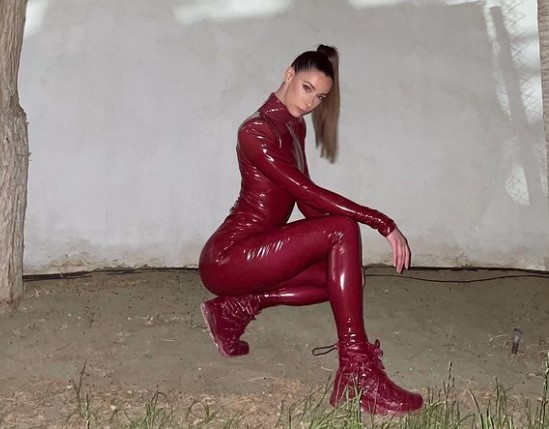 Amanda Balen – Associate choreographer
https://www.instagram.com/amandabalen/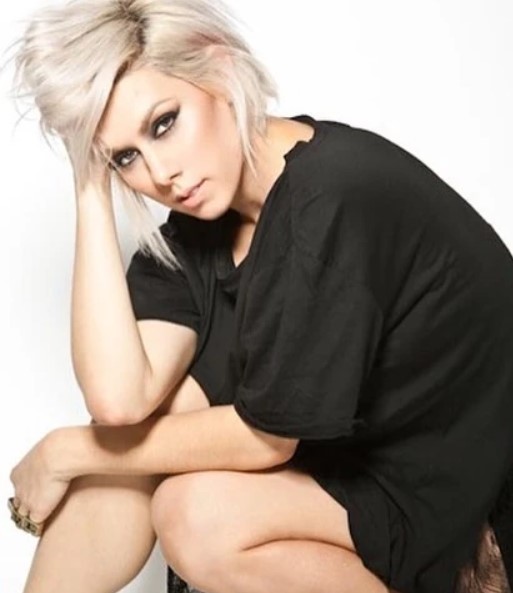 https://www.instagram.com/janravnik/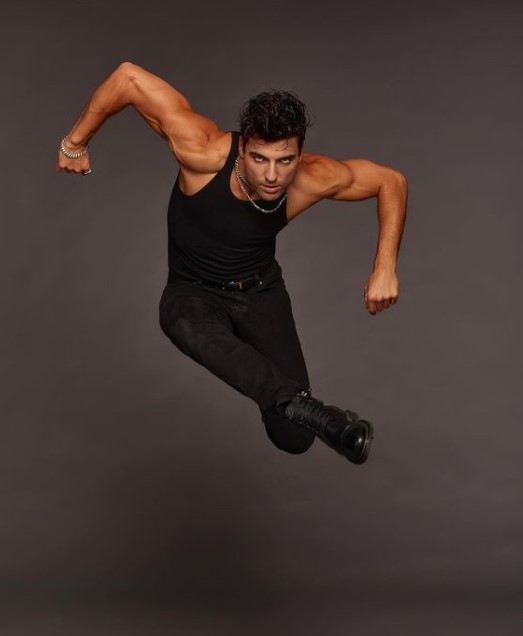 https://www.instagram.com/karenschuang/?hl=en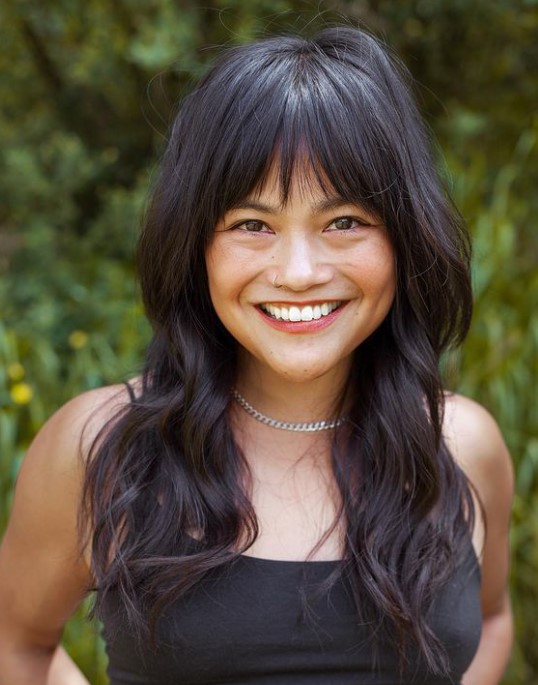 Final Words
Taylor Swift's concerts are larger-than-life spectacles featuring stunning lighting, exquisite costumes, and a talented army of backup dancers and singers. Attending one of her shows is an absolute must for any Swiftie!
We hope this behind-the-scenes glimpse into Taylor's backup dance crew has shed light on the dedicated individuals who amplify her beauty and voice on stage.
Who's your favorite dancer on the roster?
Tell us in the comments!