Jonte Moaning is one of the dancers in the official lineup for Beyoncé's Renaissance World Tour 2023. His unique appearance and phenomenal stage presence have gained the attention of a lot of fans.
Therefore, we have gathered everything we know about Jonte to give you a more thorough view of him!
Who Is Jonte Moaning?
Jonte Moaning is an American dancer, choreographer, model, and singer. He was born on October 9th, 1982.
His hometown is Portland, Oregon. However, he moved to New York after high school and pursued a professional dance career.
Jonte Moaning's Family
Jonte has never revealed many details about his family. He isn't officially dating or married to anyone at the moment either. We can say he likes to keep his personal life away from the spotlight.
Jonte Moaning's Height
Jonte stands at 173cm, an average height for American men.
He doesn't have a specified weight, perhaps due to the fickle essence of it, though he maintains a built and lean physique most of the time he appeared on stage.
Jonte Moaning's Net Worth
Jonte Moaning's net worth is approximately $1.5 million, coming from being a famous choreographer and dancer for various artists all over the world. Besides, he had appearances in TV programs and fashion opportunities as well.
If you are interested in knowing who has collaborated with Jonte, please scroll down further!
You can follow him on Instagram at: https://www.instagram.com/hellojonte/
Check more: Les Twins: Biography, Girlfriend, Height, Net Worth & More
Jonte Moaning's Early Life
Jonte Moaning was an Oregon boy with a passion for dancing.
Although he doesn't openly discuss or share much information about his family, we still can tell they have supported him and let him study at the Oregon Ballet Centre.
The early education shaped his skills for the upcoming stages of his life.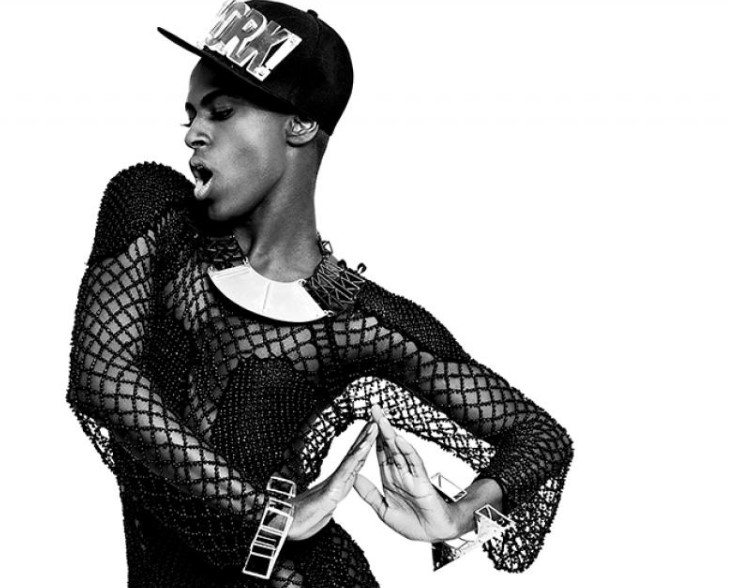 Jonte Moaning's Dancing Career
After finishing high school and becoming an adult responsible for his actions, he moved to New York and joined the Alvin Ailey American Dance Theatre for more training.
Apparently, he didn't try competitive dancing, though he was talented enough to not be forgotten in the luxuriant NY City.
He had the chance to perform for the legendary Janet Jackson when he was only 22 years old. That halftime show of Super Bowl XXXVIII was controversial, yet Jonte fulfilled his duty as a backup dancer and got acknowledged for it.
In the same year, several dance workshops in Japan invited Jonte over to teach a few classes.
Intrigued and attracted by the variety of colors in Asian cultures, Jonte visited different countries more frequently and choreographed for many pop artists.
You might recognize some of the names: Jolin Tsai, 2PM, MissA, Wonder Girls, T-ara, and more. Most of these artists are known for nice choreography, and Jonte played a part in it.
Other than choreographing and dancing, Jonte also tried modeling and as well as appearing in Japan's TV shows. The most influential shows he joined are Tokyo Mode Gakuen and Lotte's Ice Breakers.
However, the most positive impact he left on TV shows is the credits in Tensai Terebi-kun, an NHK program for children.
After a lot of highly appreciated projects, he become a dancer for Beyoncé's The Beyoncé Experience Tour. Working with a superstar like her opened up many more chances for him to collaborate with FKA Twigs, Cassir, and Tamar Braxton.
In 2023, he continues to appear as the backup dancer of Beyoncé's Renaissance World Tour.
As the K-Pop waves took over the world, they didn't fail to notice the outstanding talents of Jonte Moaning and once again included him in big hits.
As If It's Your Last and DDU-DU-DDU-DU are some of the videos with the most views and highest ratings in the history of K-pop.
Being a dancer with influence, Jonte has also got the chance to dance for live events and campaigns of internationally acclaimed names like Kiok, Kieh's, NIKOPANDA, KAIMIN,…
Other Projects
In 2008, Jonte Moaning ventured into the music industry with his first single Bitch You Betta.
Although it wasn't acclaimed and Jonte wasn't a professional singer, he seemed to be having fun in the video while also showing off his signature dance moves.
One of a kind and audacious, it was no surprise that Jonte eventually became a fashion muse. He has made it to Harper's Bazaar, V-MAGAZINE, and WWD as a muse for Telfar, Gypsy Sports NY, and Acne Studios.
The powerhouse Christian Louboutin didn't hide its adoration for Jonte because of his expertise in high heels.
"I'm an androgynous male". Jonte stated clearly in an interview and further explained that he likes to perform and dress up in women's clothes because they look good on him.
He has immense respect for drag queens, yet he is not one of them.
Jonte Moaning & Beyonce
Before The Renaissance World Tour, Jonte also worked with Beyoncé in her 2007 tour, The Beyoncé Experience, and successfully left a good impact.
It was a big push for him to receive more opportunities.
Another bigtime appearance he had alongside the Queen Bee is her '08 Grammy performance with Tina Turner.
Aside from performing live, Jonte also choreographed for some of Beyoncé's music videos, and Freakum Dress is the most well-known among them. You would also want to check out Sugar Mama or Get Me Bodied.
Final Words
That was everything we manage to gather for people who are curious about Jonte Moaning, the talented choreographer and dancer that have gone to various countries and left his impact on a lot of products.
We know there is still so much more to him as a person and an artist, and we can't wait to see more of his work!