There is something feminine but daring about Rihanna and her songs. Backup dancers for Rihanna are the artists assigned to the challenge of bringing the fire in each performance to a whole new level.
Who are they? Let's take a look right now!
List of Famous Backup Dancers For Rihanna's Tour
Bianca Muscatelli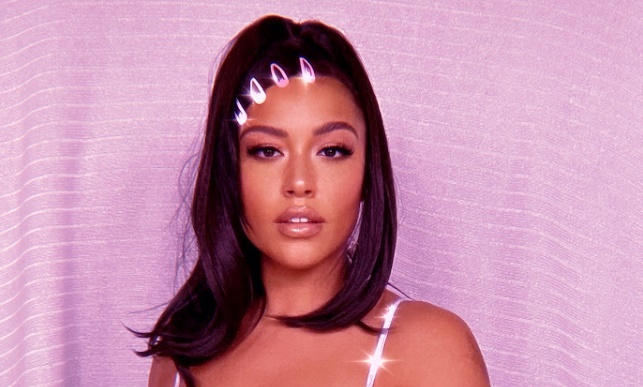 Born and raised in New York, the songstress Bianca Muscatelli has been a regular visitor of the stage since a young age. In fact, her training to become a professional artist started as soon as she knew how to walk.
In 2014, after deeming herself well-trained enough, Muscatelli moved to Los Angeles and connected with grand agencies as well as renowned celebrities.
With remarkable talents, her career was full of desirable gigs for Rihanna, Beyonce, Diddy, and Nicki Minaj.
Against expectations, Muscatelli decided to put a stop to her successful dance career quite early and focused on being a soloist. You can find her single "Sour Patch" on her YouTube and Spotify.
Her activities on Instagram still gained a hefty following of 21,000 accounts. So don't miss out on it if you want to add some energy to your feed!
Bryan Tanaka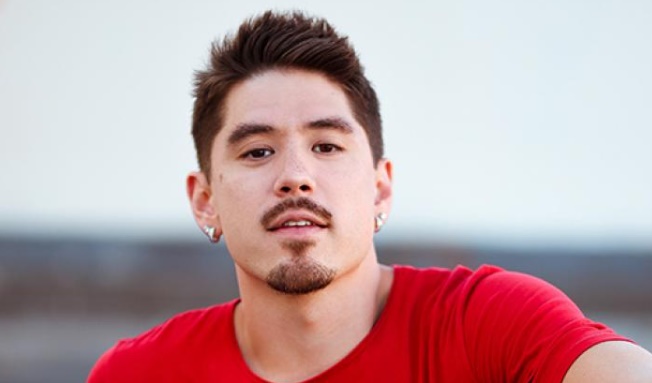 Bryan Tanaka came from Washington, USA. He currently owns a rather notable Instagram account with over 237,000 followers.
Other than dancing and choreographing, he presents himself as a creative director these days.
With the Good Girl Gone Back tour and the Last Girl on Earth tour for Rihanna, Bryan Tanaka has eight international tours in his bag, making him one of the most experienced performers and choreographers.
Aside from Rihanna, Tanaka stood on the same stage with Madonna, Usher, Lady Gaga, and Chris Brown as well.
His ability to choose the most attractive moves and create unique routines shone when working next to big names like Beyonce and Mariah Carey.
The diva Mariah Carey even included him in her Mariah's World documentary series, adding to his acting credits alongside HBO's Entourage and La La Land.
Not too long ago, they were reported to be in a relationship.
Check more: 10 Most Famous Backup Dancers for Madonna
Chase Benz – Dance Captain of Rihanna's Last Girl on Earth Tour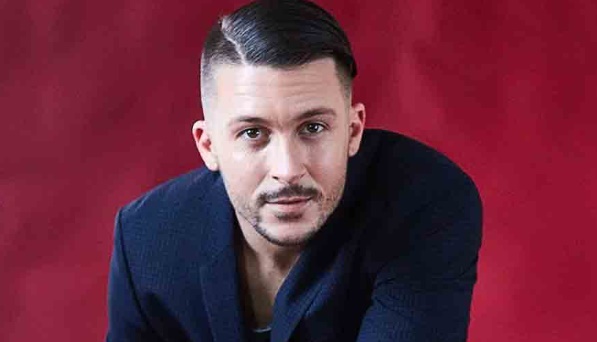 While Chase isn't too keen on sharing personal information on the internet, his professional achievements are no secrets.
Staying lowkey is not exactly an option when you have taught classes from America to Australia, after all!
Chase has toured with with Mariah Carey, Britney Spears, Jennifer Lopex, and of course Rihanna.
Furthermore, he took up the position of the dance captain during the Last Girl on Earth tour by Rihanna and led the whole dance team to success.
Chase's choreography credits are as rich as his tour records with global hits such as "Piece of Me" and "Larger than Life", along with credits for TV shows and award ceremonies.
With a pleasant appearance, he scored roles in dance movies, namely Hannah Montana, Stomp the Yard, and Step Up.
The amount of experience Chase got from such gigantic projects shows very clearly in his classroom. Students love the fact that he prioritizes professionalism over mere preparations.
To him, dancing is not enough if you don't know how to enjoy yourself and entertain the audience.
Julius Law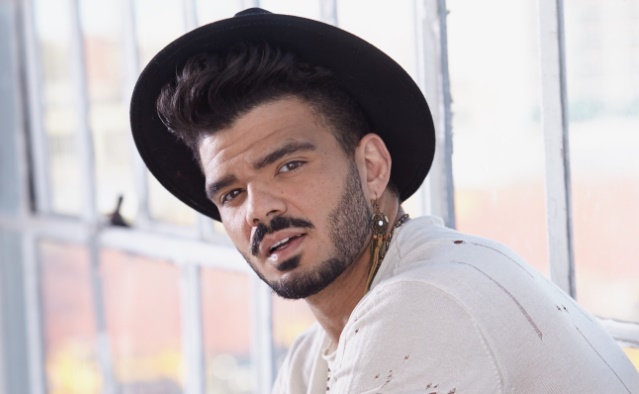 The Good Girl Gone Bad tour was perhaps the only time we witnessed Julius Law on a big stage.
He is skilled enough as a dancer to be in the lineup, though he doesn't seem to have a flair for fame or he simply likes to stay discreet.
Julius Law has a personal YouTube channel but has hardly posted anything on it since 2007, aside from a playlist of his collaborations with other artists.
The best way to be in contact with Law is to attend one of his dance classes hosted by the Dollhouse Dance Factory or the DMV Dance Communities.
However, it's more advisable to check with them first, for Law looks extremely inactive right now.
Khasan Brailsford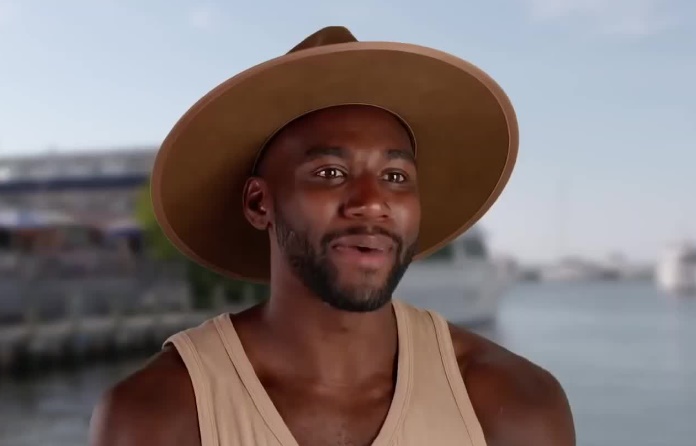 Being a Los Angeles guy, one would say Brailsford was so lucky to have a good starting spot with many talented choreographers and instructors surrounding him.
Diligent and intelligent, he soon became proficient in numerous styles.
The Last Girl on Earth tour with the hot-as-flame Rihanna was only an addition to his massive collection, including projects with Beyonce, Jennifer Lopez, P!NK, Kylie Minogue, and more.
As you can see, these stars are well-known for their dancing skills and strong stage presence, which set the bars and ensured the backup dancers followed through.
With various credits for TV shows, MVs, and even commercials, there is no doubt that Brailsford is one of the most trusted names in the industry now.
As a teacher, he isn't shy to show his versatility in different genres of dance.
Regardless of the student's level, the man always has things to share and help them improve. In the end, dancing was supposed to be fun for everyone too!
Check more: 8 Famous P!NK Backup Dancers
Oren Michaeli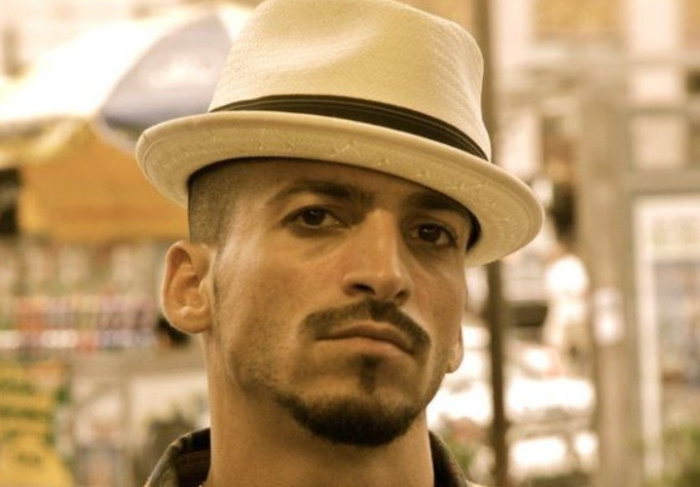 More known as Oren "Flea Rock" Michaeli, the dancer was born in Florida and associated with quite a number of local dance crews.
At twelve years old, he saw break dancers at skating rinks for the first time and immediately fell in love with the dance.
He got the "Flea" nickname for jumping too much while dancing. It has been stuck with him ever since, even when he won competitions inside and outside of the country.
His talents captured the eyes of luminaries like Mariah Carey, Chris Brown, and Rihanna (Last Girl on Earth tour). And his most memorable performances were in front of President Barack Obama and the legendary Michael Jordan.
By now, Flea Rock has about 30 years of breakdance experience. He considered dancing a savior of his entire life. He transferred that passion to his two sons and switched to new territories.
You can still find him under the nickname Nike Messiah.
Rachael Markarian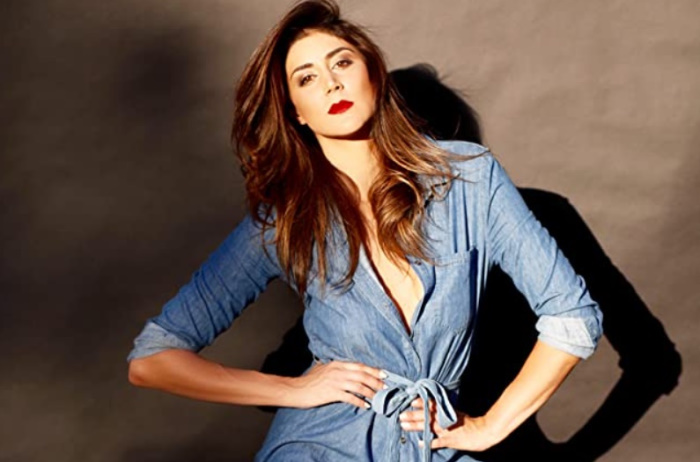 First Boston then New York City, Rachael Markarian has always been grateful for the exposure she got to a variety of culture and art.
She also had the chance to study and train at the most prestigious studios and schools in New York.
However, the first projects Markarian got were mostly flicks. She appeared in The Haunted Mansion, Top Gun: Maverick, Glee, True Blood, How I Met Your Mother, and a lot more popular films.
She has also tried theatrical roles and received positive feedback for them.
Her achievements as a performer were pretty remarkable as well.
Working for Rihanna (the Good Girl Gone Bad Tour), Justin Timberlake, Beyonce, P!NK, Kanye West, and the reverent artists in showbiz is something all dancers would set as their goals.
Like any other passionate artist, Markarian values the importance of inspiration for younger, aspiring artists.
Simultaneously a Master Teacher, a mentor, and a coach, she is very eager to instruct and prepare the next generation for what they need to face!
Read more: 13 Famous Backup Dancers For Beyonce
Reina Hidalgo – Leader of The Last Girl on Earth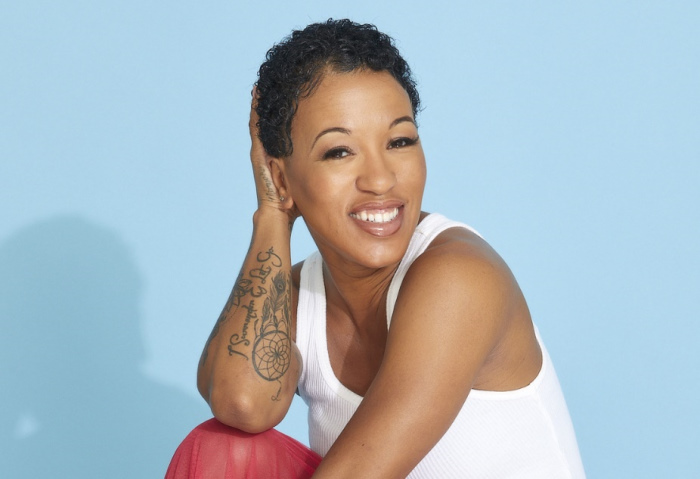 The Last Girl on Earth tour by Rihanna left a permanent impression due to the mindblowing on-air performance. And the leader of aerial routines was none other than Reina Hidalgo.
Hidalgo has New Jersey roots and Afro-Cubana blood in her veins, or we could say music has flowed within her since birth. She started dancing at five years old and slowly conquered every step on her path.
Moving to California was a life-changing step for Hidalgo, for she had the opportunity to choreograph for superstars, stand on the big stages, and participate in world tours.
Her collaborations include Rihanna, P!NK, Ricky Martin, Ciara, and the likes of them.
Recently, Hidalgo has created sequences for "Live By Night" and "Encanto", testing her ability and vision in the cinematic world.
Consulting Producer and Supervising Choreographer seem like suitable positions for her as well!
Tina Landon – Choreographer of Good Girl Gone Bad tour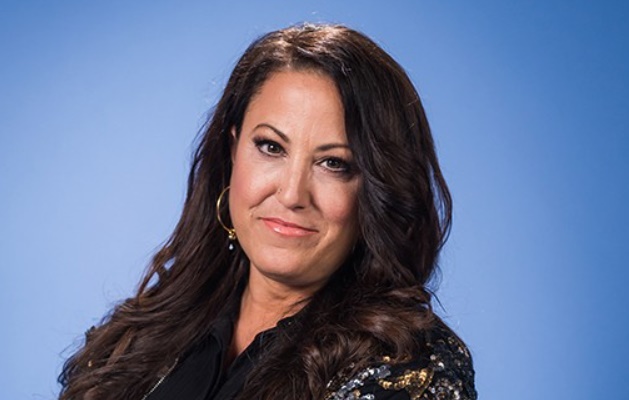 If we are talking about the most experienced choreographer among Rihanna's backup dancers, Tina Landon would be a formidable candidate.
She is the primary creator behind the performances in the Good Girl Gone Bad tour as well as the Last Girl on Earth tour.
Landon's career began when many dancers on this list were still children. In the 90s, she mostly danced for Janet Jackson's tour and even got nominated for an Emmy award.
She also choreographed every move in Ricky Martin's "Livin' la Vida Loca" and was invited onto the stage to celebrate the win for the Best Dance Video.
In 2004, Landon practically filled the competition Step It Up and Dance with excitement as she took part in the show and instructed the contestants in her well-known "Umbrella" dance.
After fitness activities and master classes at the Millennium Center, Landon released a DVD about instructional dance in 2003 and settled for her well-deserved break from being a professional dancer.
Tracy Shibata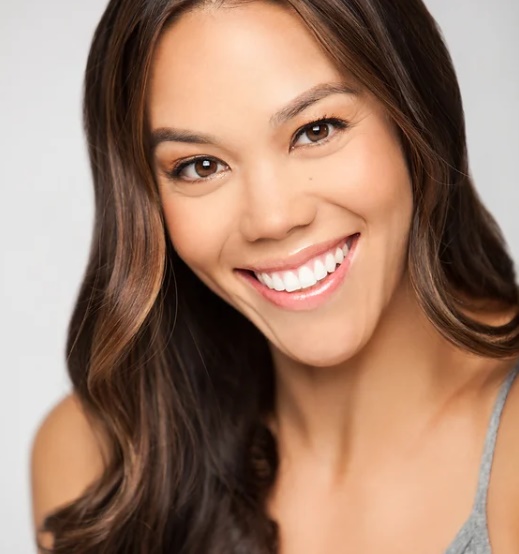 Appearing in the Last Girl on Earth tour, Tracy Shibata created an impact with both her bright smile and her amazing dance skills.
For her, Jazz is the core of her style, though combining numerous genres and a little bit of the choreographer is her key to success.
Shibata gradually built a stable reputation through commercial choreography before getting the chance to perform for Rihanna, Katy Perry, P!NK, or Kylie Minogue.
Following up with the success, a whole lot more desirable projects called for Shibata's name. We can name a few of them that you will recognize immediately: Dancing with the Stars, Glee, American Idol, or X Factor.
From a young girl eager to meet the most talented and inspiring teachers, Shibata now wants to do the same and bring the best mindset to the next generations.
Victoria Parsons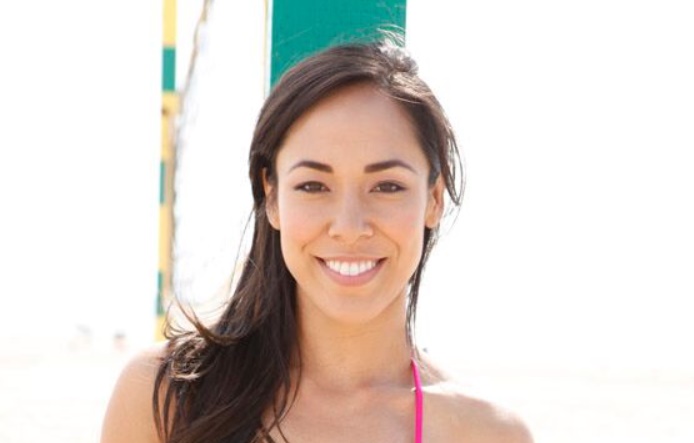 The successful Good Girl Gone Bad tour was acknowledged internationally. And we couldn't forget to mention Victoria Parsons, the dance captain for this specific tour.
With a steady base of dancing skills and martial arts, Parsons possesses a lot of potential, including a dreamy fit and nonpareil confidence.
Aside from Rihanna's world tour, she contributed to various fans' favorite dances in Glee.
Her movie credits contain Iron Man 2 and Rush Hour 3 as well, which are sufficient to be a bright spot in anyone's career.
After getting married and having a child in 2011, Parsons' activeness as a dancer has decreased remarkably.
Wellingtonian Lance Savali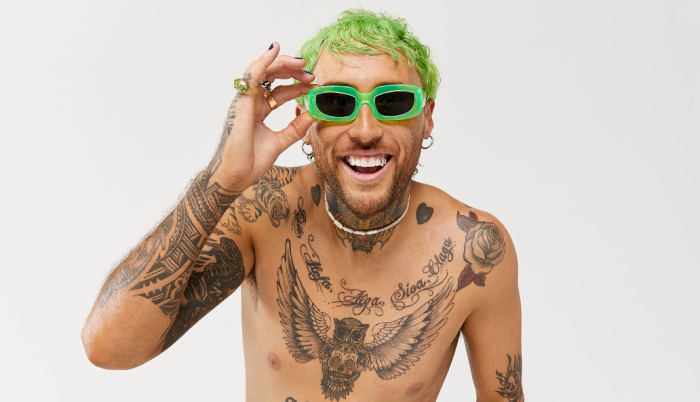 The young Savali's life changed significantly when he auditioned for Chris Brown and got the gigs.
After two tours with Brown, he wasn't included in New Zealand's lineup and thus heavily disappointed.
Before the incident, Savali heated the stage with Jennifer Lopez's performance at the prestigious American Music Awards.
Nonetheless, getting the opportunity to work for Rihanna seems to be what he is most proud of.
He was chosen for the Anti-World tour, which covered Europe and the United States. He openly shared that it is a dream come true for him, as he has always wanted to do something this huge, especially in his homeland.
Whyley Yoshimura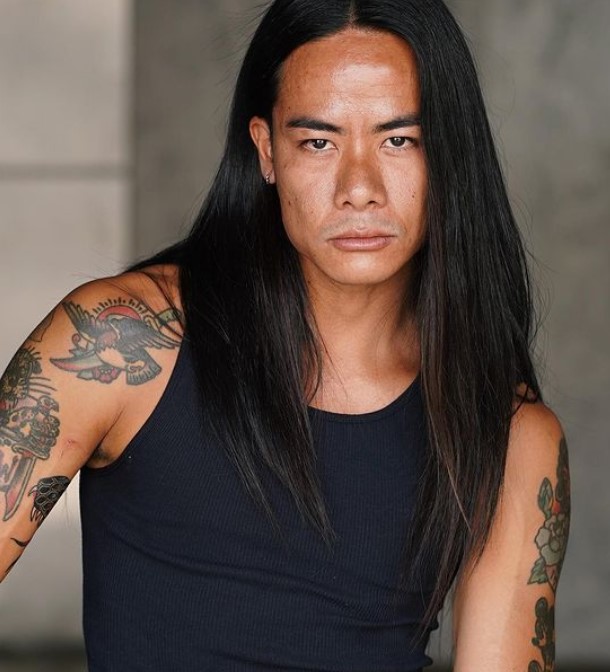 The audience at the Last Girl on Earth tour must have been strongly impressed with the skilled swing dancer. His name is Whyley Yoshimura, a dancer from Hawaii.
Besides his well-trained dance skills, his unique appearance is certainly one of the important factors for Yoshimura to get the gigs that so many people would readily do everything and anything for.
Other than Rihanna, Yoshimura is also positively acclaimed for his collaboration with Janet Jackson, Jennifer Lopez, and Taylor Swift. The most recent tour he has done is Swift's ERAS tour.
Off the stage, Yoshimura regularly takes dance classes and occasionally works as a model.
Other Rihanna's Backup Dancers
There are many dancers and artists playing a role in Rihanna's performances, for example:
Huntington Elizabeth: A backup dancer on Riri's 57th Super Bowl stage.
Laila Hayes: Another participant in the Super Bowl event, who shared with the media that they had no idea Rihanna was pregnant.
Luhnyae Campbell: Like Hayes and Elizabeth, Campbell is in the Super Bowl lineup.
Final Words
Behind the extravagant performances of the world's best artists, the creativity and presence of everyone would never go unnoticed, and backup dancers for Rihanna are part of her glory as well.
We will actively search for other names as well as keep you updated with all the newcomers in the near future, so stay tuned!