Education's changed a lot thanks to the Internet. Nowadays, you only need to sign onto the Internet to learn about any skill or knowledge.
But have you ever thought about signing up for online dance classes?
Without having to commute from a dance studio, anyone can learn how to dance, whether you're a parent searching for a nice extracurricular for your children or an adult learner looking to ignite your passion for movement.
There are virtual classes out there that teach every dance form, from classical ballet to energetic hip-hop.
This article will present a carefully curated list of the 10 best online dance classes for kids and adults. We've carefully curated all these classes based on their reputation, teaching quality, and the variety of dance styles they offer.
Let's dive in!
12 Best Online Dance Classes For Kids And Adults
1. Steezy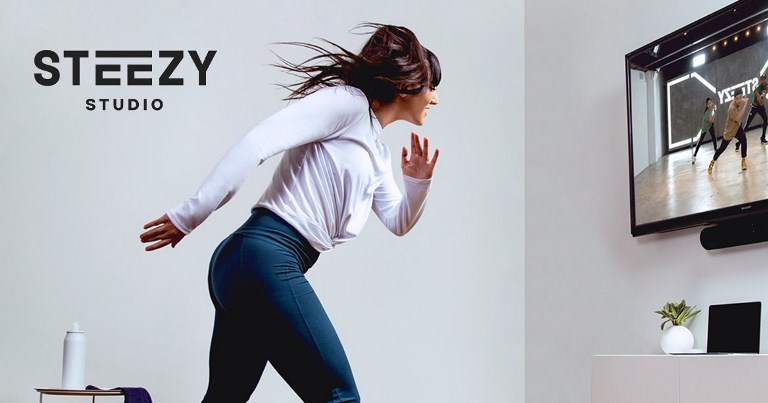 STEEZY, founded in 2014, has become one of the most popular dance workout apps, amassing over 1 million downloads.
It has gained recognition for its contribution to TikTok trends and its ability to help non-dancers impress friends with nifty routines and moves.
STEEZY offers a premium plan at $20 or $8 per month, providing significant savings of 58%. A 7-day free trial is available.
The platform caters to dancers of all levels, including beginners, with a "Brand New" introductory program designed specifically for those who have never danced.
Users can access beginner, intermediate, and advanced levels.
Classes are recorded in HD, providing clear visuals and audio for seamless learning. The app's embedded technology lets users control speed, change views, skip and jump sections, and loop specific dance parts.
STEEZY boasts extensive classes, covering genres such as hip-hop, open style, K-pop, house, breaking, popping, whacking, krump, heels, and jazz-funk.
With over 150 instructors, the platform ensures diverse teaching styles to suit individual preferences. Moreover, STEEZY offers a unique Live Party mode, allowing friends to join and dance, creating a fun and interactive experience.
Although STEEZY does not offer live classes, its focus on incorporating useful technology sets it apart. The platform regularly updates its content schedule, informing users of newly added types.
While no equipment is required, having ample space for movement is recommended.
Check more: 8 Best Dance Studio Mirrors
2. CLI Studio – Best Online Dance Class for Seniors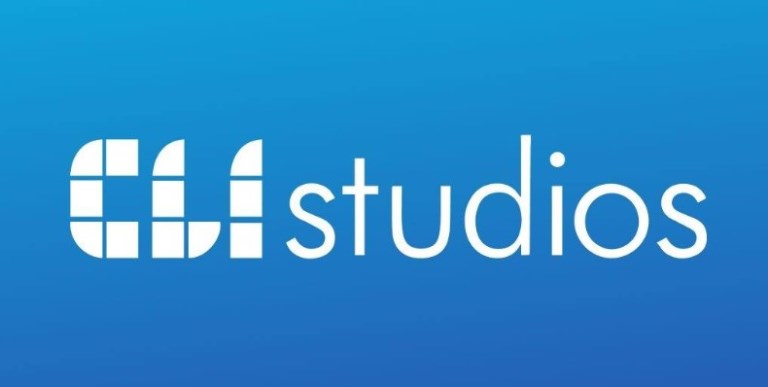 CLI Dance Studios offer a range of dance and fitness videos suitable for all levels, from beginners to advanced, and even includes cardio-based routines.
The latter, in particular, make them an especially good app for seniors looking for an online dance class to keep in shape.
They also provide free online classes, making them accessible to those exploring dance without financial commitment.
One notable aspect of CLI Studios is the impressive lineup of experienced instructors.
In their roster are renowned choreographers like Mark Meismer (Lyrical), tWitch and Phillip Chbeeb (hip-hop dance), Brian Friedman (Jazz-Funk, Hip-Hop, Contemporary), Lex Ishimoto (Contemporary, Ballet), and many others.
You're guaranteed high-quality materials when you sign up.
CLI Studios primarily focuses on creative and modern-oriented choreography, catering to individuals who enjoy contemporary dance styles. That may be an advantage to some while a drawback to others.
If you're looking for more classical classes, such as Russian-style ballet … you may have to look elsewhere.
The user-friendly website allows easy navigation through its extensive catalog of dance routines. Notably, CLI Studios also has an app available for iOS devices.
Interested in trying out CLI Studios? They offer a fairly standard 7-day trial period. Annual membership is available for $16.58.
3. Operation: Tap – Best Tap Dancing Online Class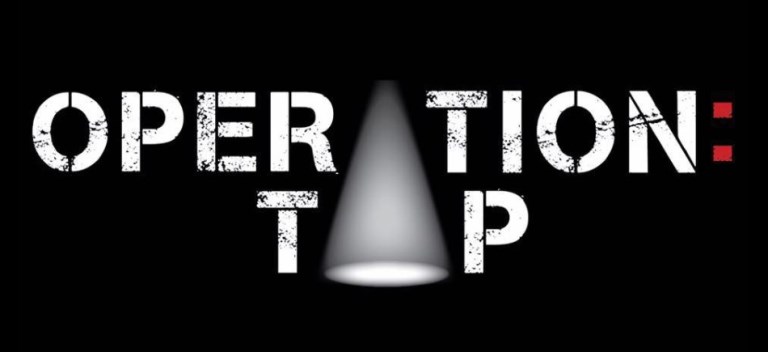 If you're a fan of tap dancing, then Operation: Tap will be the perfect course for you.
Established in 2014, Operation: Tap is an online tap training resource catering to dancers, artists, students, teachers, choreographers, and tap dance enthusiasts.
Led by renowned tap dancers and choreographers Anthony Morigerato, Ayodele Casel, and Mike Minery, Operation: Tap aims to promote and advance the art form while preserving its history and roots.
Operation: Tap offers a range of subscription options based on different levels of content access.
The Beginner-level subscription costs $15 per month and includes the entire Beginner level archive and one new Beginner class each month.
Next is the Advanced Beginner-level subscription, priced at $25 per month, which grants access to the Beginner and Advanced Beginner level archives, along with one new class from each level monthly.
Once you've completed the Advanced Beginner course, you can continue with the Intermediate-level subscription, available for $33 per month. It includes content from the Beginner, Advanced Beginner, and Intermediate levels, with monthly additions for each level.
And last but not least, the all-inclusive subscription, priced at $40 per month, unlocks content from the Beginner, Advanced Beginner, Intermediate, and Advanced Professional levels. New classes are added monthly for each group, too.
Although their pricing page is very clear on their mission and packages, we don't mention a free trial period. As such, they may be a tougher sale than other courses offering a money-back trial.
But if you're a tap dancing enthusiast, we highly recommend giving them a shot! The community has universally praised the courses as being very helpful with great production value.
4. Dancio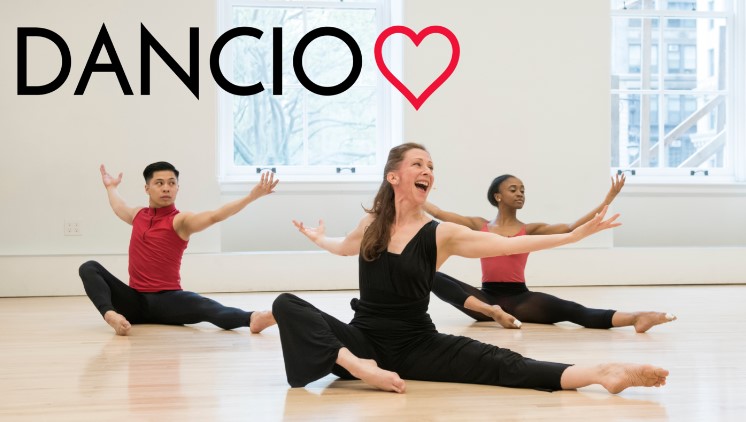 Classical ballet has always had a reputation for being a tough dance form that requires years of formal schooling to get right.
Well, courses like Dancio have proven how wrong that idea is. Their online classes prove that anyone can be a ballet dancer, even if they don't attend a ballet school or studio!
Dancio is an online platform that offers a range of classical and contemporary dance classes, catering to intermediate to advanced dancers. While Dancio provides classes of many dance styles, they're most known for their ballet classes.
The company was founded in 2015 by choreographer and dancer Caitlin Trainor; Dancio stands out for its extensive content library and on-demand options. The user is free to pick from over 100 pre-recorded dance classes.
Dancio provides an opportunity to learn from renowned dancers such as Julie Kent, Wendy Whelan, Khalia Campbell, and Laura Halzack.
The platform offers subscription-based access for unlimited streaming of all classes at approximately $30 per month and the option to rent individual courses for about $10, with a 48-hour rental period.
Dancio's target audience includes those passionate about ballet, modern, and contemporary dance. The platform offers a mix of instructional videos and the option for one-on-one or group classes, although the latter can be costly.
5. The Bollywood Co. – Best Bollywood Dancing Online Class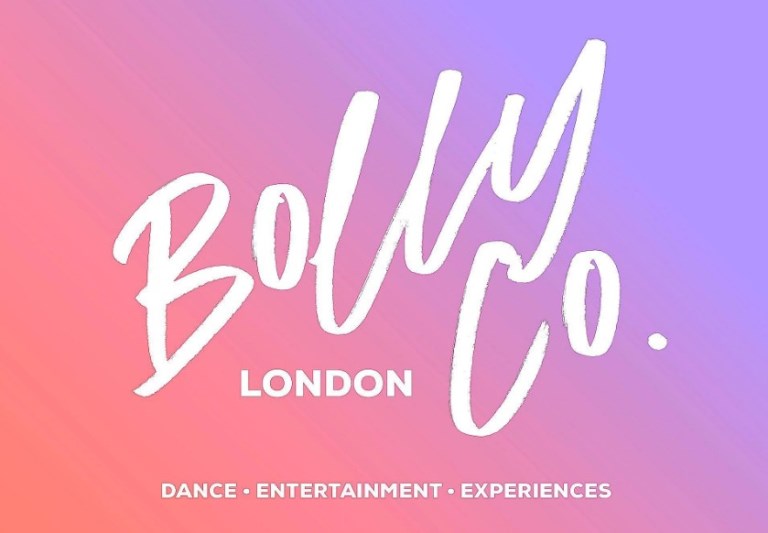 Are you a fan of Bollywood dance movies and in love with their beautiful and colorful choreography?
Good news: There are Bollywood online dance classes!
Creative Director Nileeka Bose leads the Bollywood Co. (BollyCo) and has established itself as a leader in the industry. They serve a diverse clientele ranging from celebrities and influencers to TV channels and music labels.
BollyCo is dedicated to nurturing talent and prioritizes artistic integrity and creativity. The company offers various services, including commercial performances for events, corporate entertainment, and dance classes.
Their client-focused approach ensures excellence across all aspects of their work.
Based in London, the BollyCo team travels across the UK and internationally to share the beauty and richness of Indian dance.
They offer weekly dance classes in Semi Classical Indian Dance (£55 for 3 weeks), Bollywood (£13.50 per week), Commercial Bollywood (£11.50 per week), and Bhangra (£13.50 per week.)
The classes are held at BollyCo. Studios. But if you're unable to attend in person, the company offers live streaming services for Bhangra (General), Bollywood (General), and Commercial Bollywood (Intermediate).
6. DancePlug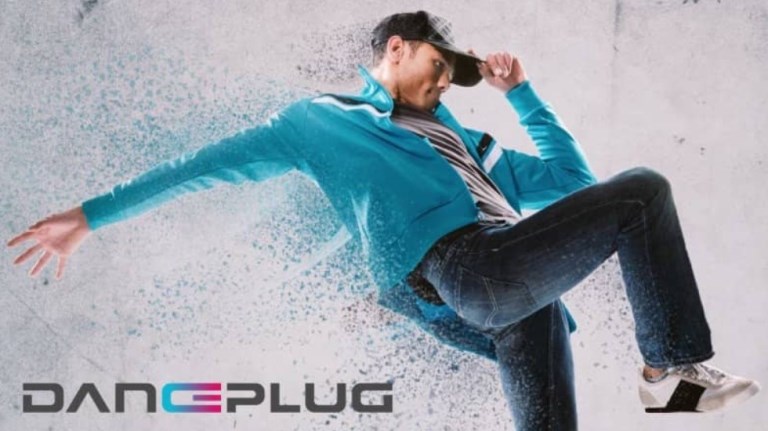 DancePlug offers modular video tutorials for dancers of all levels and provides a diverse range of dance styles.
Their classes encompass jazz, contemporary, hip-hop, house, tap, Bollywood, conditioning, theatre dance, jazz funk, ballet, and lyrical. Whether you're a beginner or an advanced dancer, DancePlug caters to all skill levels.
With a DancePlug membership, you can access over 750 on-demand tutorials taught by world-class instructors.
In addition to the tutorials, members enjoy weekly dance auditions and self-help articles at no extra cost.
New tutorials are regularly added to provide a well-rounded training experience and showcase a variety of styles and instructors.
DancePlug offers three subscription options:
The Enthusiast at $20 per month;
The Professional at $8.25 billed annually (saving $141);
The Apprentice with 4-month prepaid access at $49 (saving $31).
The prices are shown in USD.
Recurring subscriptions (The Enthusiast and The Professional) come with a free 7-day trial, after which the regular subscription fee applies unless canceled.
It's important to note that DancePlug's online tutorials are designed to complement in-studio classes and use a modular approach. This allows dancers to choose from various warm-ups, exercises, and combinations.
All videos are pre-recorded. And the courses are recommended for individuals aged 12 and above.
For those interested in joining DancePlug, the membership plans provide access to a wealth of dance knowledge and training resources. This gives dancers the flexibility to learn and improve at their own pace.
7. The Ballet Spot

True to its name, this course is made with the idea that anyone can become a ballet dancer with enough practice and the right mindset.
Participants are only required to wear exercise clothes and regular socks or sticky socks; white ballet slippers are optional.
The studio provides various pricing options and memberships for both in-studio and online classes. There are 2 LA or NYC in-studio classes for new clients for a discounted rate.
The studio also offers unlimited on-demand memberships, granting access to a wide range of courses for a monthly fee of $29.00.
Special pricing options include the Beginner Ballet 4-Class Series priced at $12 per class ($48.00) and the All Access Online Ballet Membership for $120.00 monthly. The studio also offers gift cards that can be purchased at any desired amount.
While no information is provided regarding a free trial period, the studio's introductory offer includes a 50% discount on the first month of the On Demand membership, reducing the price to $14.50.
The studio's Ballet Fitness classes' are some of the best online dance classes for adults interested in dance-inspired fitness activities, regardless of their prior dance background.
The studio's welcoming approach and accessible pricing options aim to make dance fitness accessible to everyone, fostering a positive and inclusive environment.
8. 1on1 Ballet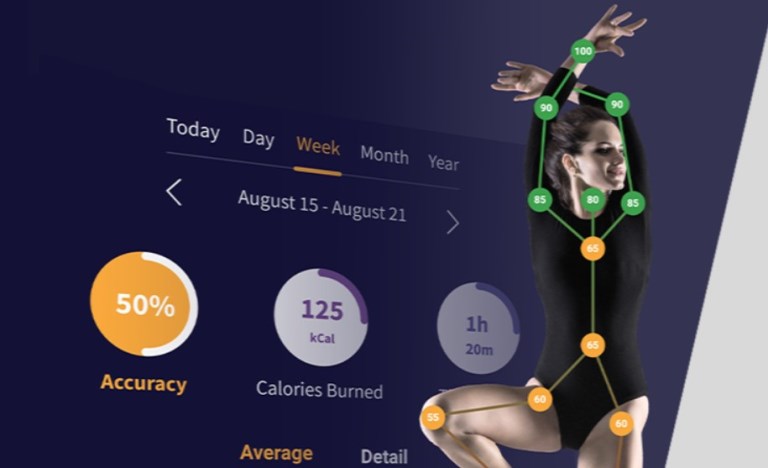 1on1 Ballet is an option for a "state-of-the-art" dance education. It leverages AI technology to speed up your learning process and ensure your ballet training is as well-rounded as possible.
1on1 Ballet offers a visual presentation of ballet movements through combinations created by professional ballet masters.
Students can learn by watching the instructor and repeating the actions while receiving written instructions for self-correction from an AI algorithm.
The application provides 59 ballet exercises divided into different groups based on skill level and focus. There are beginner, intermediate, and ballet fitness exercises, with an advanced package coming soon.
Users can upload their recordings of the exercises. Then, the AI system will analyze and correct users' movements, providing estimates, recommendations, and educational analytics to improve their technique.
These classes cover various levels and ages, from beginners to professionals, and consist of approximately 20 exercises lasting 45-50 minutes.
The pricing options include a free version with 10 exercises, a monthly subscription for $7.99 with access to three packages totaling 55 exercises, and individual packages for beginners, intermediates, and fitness enthusiasts.
9. Learntodance.com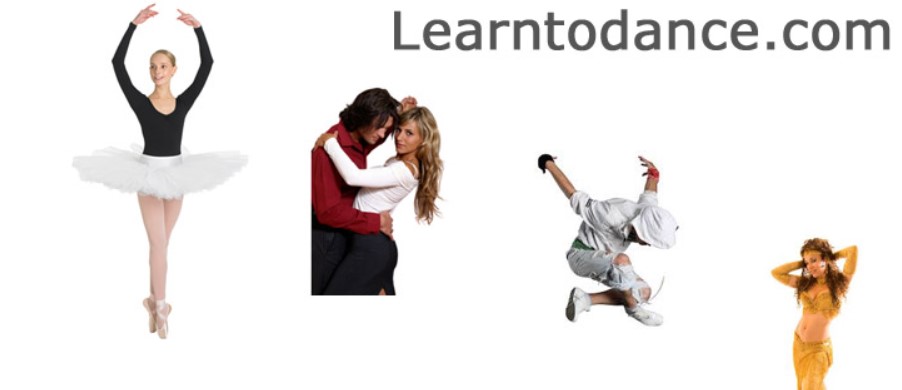 The website offers a range of dance instruction videos for various dance styles such as Hip Hop, Club dance, Ballroom, Salsa, Belly dance, Ballet, Tap dance, Irish step dancing, and more.
The videos provide step-by-step instructions to help users learn to dance easily and quickly. There are both free online dance classes and premium video courses available.
The premium video courses are hand-picked to ensure high-quality online instruction. They cover different dance styles and skill levels, providing detailed tutorials for each dance form.
The prices for the premium courses are not mentioned in the given information.
Everyone is welcome to join, from beginners to more advanced dancers. The website offers courses for both men and women and online dance classes for couples.
Free mini-courses for selected dance styles are available. So you'll get a taste of the courses without committing to a paid plan.
10. The Dancer's Workout®

If you're an intermediate-level adult dancer looking for a program to help you stay in shape, then you'll be best served by programs at The Dancer's Workout®.
The course aims to make dancing more accessible by providing bite-sized, online lessons in one-hour adult dance fitness classes. The classes help participants get moving again and stay in shape.
There are different options available for accessing the classes. In-person classes are offered in Raleigh/Durham, NC, and are open to current and former dancers.
Live virtual types are available on Tuesdays, Thursdays, and Saturdays, allowing participants to join and dance with or without video.
Additionally, online classes provide 24/7 access to the courses through the TDW Virtual Retreat, which offers different membership levels to accommodate various needs and budgets.
11. My Online Dance Teacher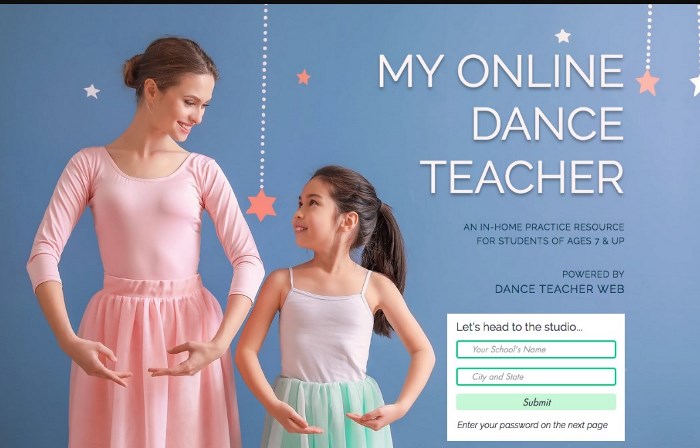 MyOnlineDanceTeacher.com is an in-home practice resource powered by Dance Teacher Web for students ages 3 and up.
It is designed to complement studio training and provide an alternative practice option when the studio is temporarily closed.
The website offers videos and lessons for students to enhance their dance education experience.
The target audience of MyOnlineDanceTeacher.com is students of ages 3 and up looking to practice dance at home. It is suitable for dancers at beginner through advanced levels in various styles.
The website is very sparse on actual information. If you need greater details on what the course offers, you'll have to contact them via an email form on their website (including information on the pricing!)
12. Just For Kix Digital Dance – Best Online Dance Class for Kids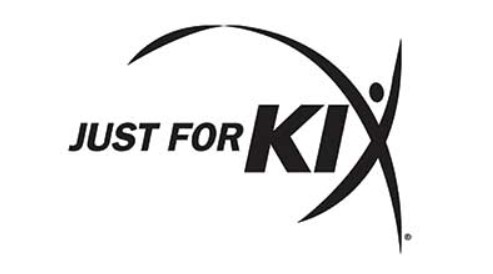 Digital Dance Classes offers online dance classes for kids for a monthly fee of $6.99.
The platform provides access to dance videos taught by experienced instructors, allowing dancers to work on technique, increase endurance, and explore new styles.
The classes are designed to cater to all skill levels and offer proven strategies to enhance dancing abilities.
The website features strengthening videos and highlights dance styles such as ballet, kick, lyrical, and stretching.
The instructors, including Cindy Clough, Ali Geraets, and Adina Belanger, possess extensive experience in dance and have worked on notable projects and performances.
Digital Dance Classes can be accessed on various devices, including iOS and Android devices, MACs, PCs, and streaming media boxes like Roku, Apple TV, Chromecast, and Nexus Player.
The Bottom Line
As you can see, there's no need to even come to a studio to start learning some good moves. All you need is a good Internet connection, comfy attire, and maybe some gym mats!
We hope this guide on the best online dance classes has been useful. If you have any other questions you'd like to ask, don't hesitate to drop them in the comment section.
We'll get back to you with the answers as soon as possible!