Ballet lovers all over the world suffered heartbreak when the news about Alicia Alonso's passing was officially announced.
Today, we will take a look back at the eventful life of this amazingly gifted dancer and everything she managed to achieve.
Who Is Alicia Alonso?
Alicia Alonso is not only a top-tier ballerina of all time but also a woman with unimaginable power. She contributed to a major part of the current National Ballet of Cuba with support from Fidel Castro himself.
Her talents surpassed mundane conflicts.
During the Cold War, the Soviet Union still sent an invitation to have her perform in their grand event.
Although her guidance over the CNB might have been a dictatorship in people's eyes, the admiration for her was real.
She took the leading position in the national ballet for more than seventy years and still danced in her 70s regardless of her troubled vision.
In fact, she accepted the blindness and excluded it from being part of her career.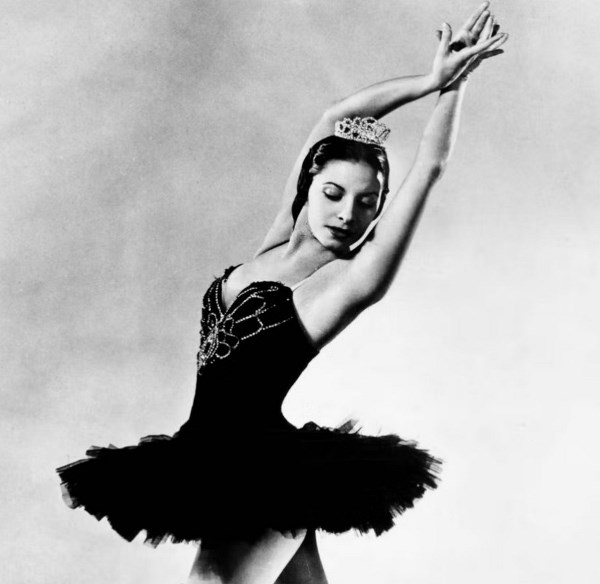 Alicia Alonso's Family
Alicia Alonso was born to a veterinarian father and a dressmaker mother. Her father saw nothing good about ballet but her mother acknowledged her ability and encouraged her to be a dancer.
Alicia Alonso's husband was Fernando Alonso. They got married in 1936 when she was 16 years old. They shared the same vision during their youth and had a daughter.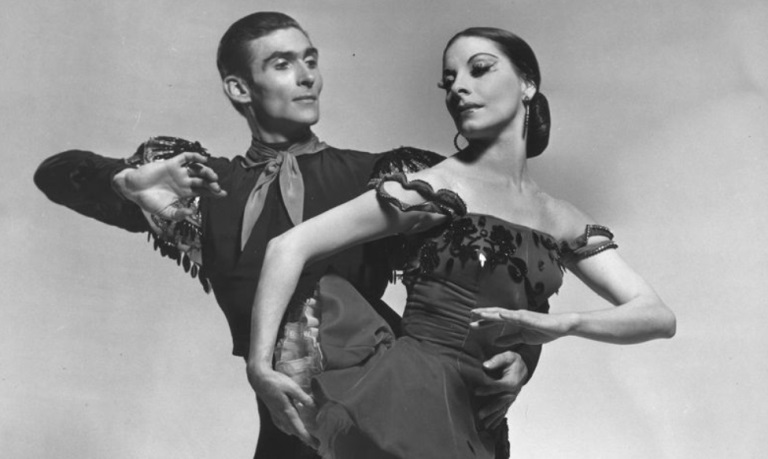 Regretfully, her changes later on ignited disagreements between them and ended up in a divorce in 1974.
After Fernando, she met and got with a philosophy professor, editor, and dance critic named Pedro Simón. He was assigned to be the Cuban National Ballet's co-executive director.
Alicia Alonso's daughter Laura was with her first husband. Laura Alonso gave her a grandson and two great-grandchildren.
Check more: Gillian Lynne: Biography, Family, Net Worth & More
Alicia Alonso's Body Measurement
We remember Alicia Alonso for her prominent features, black hair with elegant waves, and grand flamboyance.
Matching her unique and memorable features, Alicia Alonso was very well-known for her hot temper and dominance during training.
She held the most demanding standards for the figure of a ballerina: tall, rail-thin, and elegant. We can see these features in Alonso herself.
Even in her 90s, she was impressive with a proud posture, head held high always with signature scarves and dark sunglasses.
Unfortunately, official measurements such as Alicia Alonso's height and weight are currently not available.
Alicia Alonso's Early Life and Education
Alicia Alonso was born on December 21st, 1920 into a decent family with Spanish origins.
Her father, Antonio Martínez de Arredondo, was a veterinarian with no faith in ballet. However, her mom had more appreciation for arts as a dressmaker and supported her wholeheartedly.
She started dancing as a child but she only received serious ballet classes at Sociedad Pro-Arte Musical at the age of 11. The instructor Nikolai Yavorsky was stranded in Havana, and Alonso's future mom-in-law hired Yavorsky to teach.
Pro-Arte was an elite school, though the Depression era didn't leave anything within its reach untouched.
When even the necessities are in shortage, things like pointe shoes are no concern. Fortunately enough, Alicia got a pair from a staff member, and no one fitted the shoes better than her. It's true destiny.
Alicia fell in love with Fernando Alonso, the son of the woman who brought ballet to Pro-Arte.
They shared a passion for ballet and the hope to end the dictatorship in Cuba island, and leaving for New York was their choice. Fernando left first and married her by proxy.
After arriving in New York at 16 years old, she paid to learn ballet with Enrico Zanfretta through the Works Progress Administration. Then, she became a scholarship student at the School of American Ballet.
One year later, she had a daughter with Fernando. Little Laura was with her grandparents most of the time, for her parents were very occupied with work.
Check more: Wendy Whelan: Biography, Family, Net Worth
Alicia Alonso's Dancing Career
Professional Debut
After having Laura, Alicia could focus on her career and make a professional debut in some Broadway shows (Great Lady 1938, Stars in Your Eyes 1939).
From a chorus dancer, she eventually improved and earned a soloist position under the American Ballet Caravan of George Balanchine.
Things seemed to pick up quite well for Alicia and her husband as they joined the same Ballet Theatre, which then became the popular American Ballet Theatre.
Nonetheless, mishaps always happened when you least expected them.
Weakened Vision
Concerns were raised as her vision weakened continuously.
She signed up for an appointment with a doctor and got diagnosed with a detached retina. Since she was only 21 years old, they thought everything could be settled if she got surgery.
During her recovery, Alicia had to avoid intense activities but she still tried to practice by flexing and pointing her feet. In her words, it was the only way she knew to save her feet from death.
The misfortune persisted.
Once she could remove the bandage, she immediately realized the operation didn't succeed. Another surgery was executed, only to further prove that her peripheral vision would never be the same again.
Not ready to give up, Alicia called for the third surgery, which required her to rest for an entire year.
Fernando was her best company in the darkest time, as they learned iconic ballet roles using their fingers. According to Alicia, she was still dancing mentally and teaching herself Giselle.
After the recovery, the doctor still doesn't recommend dancing because it would affect her eyes negatively.
Nonetheless, the love for ballet didn't allow Alonso to remain behind closed doors. She went to the local studio and practiced every day.
One day, a hurricane took over and shattered a glass pane in her house.
She got out of it with splinters all over her head, though her eyes were safe from the damage. It convinced the doctor enough to approve Alicia dancing again.
Back to Work
In 1943, Alicia returned to the Ballet Theatre and debuted with Giselle.
Aside from solid techniques, her innate expression and versatility quickly put her on the front roster and set her as the principal dancer after the former prima ballerina got injured and replaced.
She and her dance partner Igor Youskevitch received their Theme and Variations from George Balanchine himself, along with several notable pieces of work.
In this era, she was mostly known for intense theatricality. There is no denial about how versatile she was in the roles she portray.
She could be the most rebellious Juliet as well as the fragile dying swan. One moment, she played the calculating Odile; the next stage, she turned into the carefree Swanilda.
The entire world of dance knew and respected Alicia for the nonpareil skills she had consistently shown in her career despite the problems with her vision.
Specifically installed spotlights and wires at waist level were set up in assistance for Alicia.
The talented ballerina guided her partners to always be exactly where they should be when she needed them. In no time, all her partners learned the way to cope and help her with vision.
The Cuban National Ballet
Alicia didn't forget the dream of her youth: to help Cuba in any way she could. Developing and spreading the influence of ballet was something of her league.
The Alicia Alonso Ballet Company was thus founded in 1948, supported by her income and fame.
After a successful debut and a South American tour, she was pretty satisfied, though once again, the outstanding woman had another idea.
She wanted Cuban dancers to have more appearances. Therefore, she established an academy for ballet in Havana.
No one could deny her devotion to ballet, yet it was true that she cared about nothing but ballet.
With age came fears, the prima ballerina position was essential to her existence. And, she fell into an endless loop of securing leading roles at the hands of talented young dancers.
Between 1952 – 1959, despite the controversy of being a ballet tyrant in Cuba, Alicia Alonso remained one of the most sought-after ballerinas in the world.
Aside from independently staged versions of famous plays, she also toured around the world and left a trace of success everywhere she went.
Legacy
Alicia Alonso guided and led the CNB for about seven decades, so we could say it was her life. And her influence was more profound than training some of the best ballet dancers.
As said on El Mundo, "in charge of the ballet until after she is dead". For Cubans, she was a Fidel Castro in arts. They referred to her as Alicia as they did with Fidel, last names are not needed.
All US companies that recruited Cuban dancers have benefitted from their investments. And these dancers eventually became teachers for the next generations.
Likewise, dance students from America also took intensives in Cuba and willingly extended their training to be better.
Alicia Alonso's Awards & Achievements
Alicia Alonso's Awards
The Dance Magazine Annual Award (1934)
The Dance Magazine Annual Award (1958)
Anna Pavlova Award of the Paris University of Dance (1966)
Grand Prix de la Ville de Paris (1966, for Giselle)
Grand Prix de la Ville de Paris (1970, with her company)
Order of Work of Vietnam (1974)
Gold Medal of the Gran Teatro (1985)
Cuban National Prize for Dance (1998)
Gold medal of the Madrid Circulo de Bellas Artes (1998)
UNESCO Pablo Picasso Medal (1999)
Grand Prix de la Ville de Paris (1999)
Prix Benois de la Danse (2000)
Alicia Alonso's Achievements
An honorary doctor for the University of Havana and the Superior Institute of Arts of Cuba.
UNESCO gave her international homage in Paris.
Juan Carlos I, King of Spain, awarded her with the Isabel Catholic Order Commendation.
She received a creation from George Balanchine for herself and her partner.
The owner of Art & Letters Order, Order of José Marti, Order of the Aztec Eagle, the Order Vasco Nunez de Balboa, the Order Duarte, Sanchez, and Mella.
She was acknowledged as an Honorary Citizen of Mexico in 2011.
Cuba named her the National Hero of Labor.
The first Western ballerina who danced for the Soviet Union at an almost unbelieve price.
Her last performance was a piece choreographed by herself, "The Butterfly". She was 75 years old.
Her stories were told in a lot of books: Alicia Alonso: First Lady of the Ballet (1993), Alicia Alonso: A Passionate Life of Dance (1984), Alicia Alonso: At Home and Abroad (1970), and more.
Alicia Alonso's Death
On October 17th, 2019, Alicia Alonso bid us all farewell, the cause of death was a health complication.
At the age of 98, treatment and medicine perhaps became too much for her system to bear. Her journey ended, though her legacy lives on.
Surviving Alicia is none other than her dear family, including her second husband, a daughter, a grandson who followed her path and pursued a dance career, and two great-grandchildren.
Renowned newspapers and social media platforms all posted about the heartbreaking loss and spent a moment to honor what she had dedicated to the world of arts throughout her life.
Final Words
There is hardly any ballerina with so much power and influence in both ballet and politics.
"Dramatic, passionate, and elegiac", that's what the Dance Magazine described the legendary Alicia Alonso as. She will always be remembered as one of the greatest prima ballerinas of all time as well as the founder of the ballet art in Cuba.