Looking for a good dance movie to spice up your weekends? Well, look no further!
In this article, we got a list of the 12 best dance movies on NetFlix, carefully curated to give you a good time no matter your personal taste in movies.
From electrifying hip-hop battles to graceful ballet performances and heartwarming coming-of-age stories to pulse-pounding dance competitions, each movie will get your blood pumping and your feet tapping to the rhythm in no time.
Let's get started!
12 Best Dance Movies On Netflix
1. Work It (2020)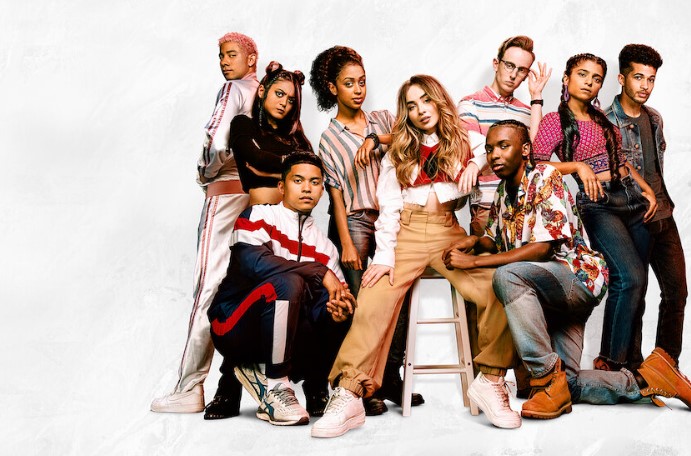 "Work It" (2020), directed by Laura Terruso, is a captivating romantic teenage dance movie that takes center stage among Netflix's finest romcoms.
Sabrina Carpenter shines as Quinn Ackerman, a socially awkward high-schooler with dreams of attending Duke University. When her lackluster extracurriculars jeopardize her admission, Quinn takes on the challenge of proving her dance prowess to the admission board.
In a daring move, she forms her own dance team, despite her own limited dance skills. Along the way, she encounters Jake Taylor (Jordan Fisher), who initially underestimates her but eventually becomes her mentor and love interest.
As they prepare for the dance competition, Quinn and Jake face various obstacles, including a rival team and Quinn's strict mother.
With stellar performances from Sabrina Carpenter and Jordan Fisher, "Work It" delivers a mix of heart and humor.
Supported by a talented cast, including Liza Koshy and Keiynan Lonsdale, the film intertwines romance, friendship, and the transformative power of dance.
As Quinn discovers her true potential, audiences are treated to a delightful blend of catchy choreography and heartfelt storytelling, making "Work It" a must-watch for dance and romance enthusiasts alike.
2. Feel the Beat (2020)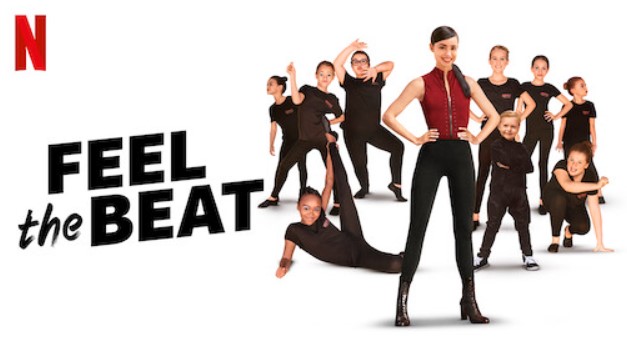 "Feel the Beat" (2020) is a delightful dance film that deserves a special mention among Netflix's offerings.
Directed by Elissa Down, the movie stars Sofia Carson as April, a talented yet self-centered dancer whose dreams of making it big on Broadway come crashing down.
In a twist of fate, she finds herself back in her hometown, coaching a group of young dancers for a major competition.
As April embarks on this unexpected journey, she discovers the true meaning of dance and friendship.
Through a series of heartwarming and humorous moments, the film explores themes of redemption, personal growth, and the power of second chances.
Carson's charismatic performance brings April to life; her chemistry with the talented young cast is a joy to watch.
"Feel the Beat" combines energetic dance routines with heartfelt storytelling, creating a perfect blend of entertainment and inspiration.
3. High Strung (2016)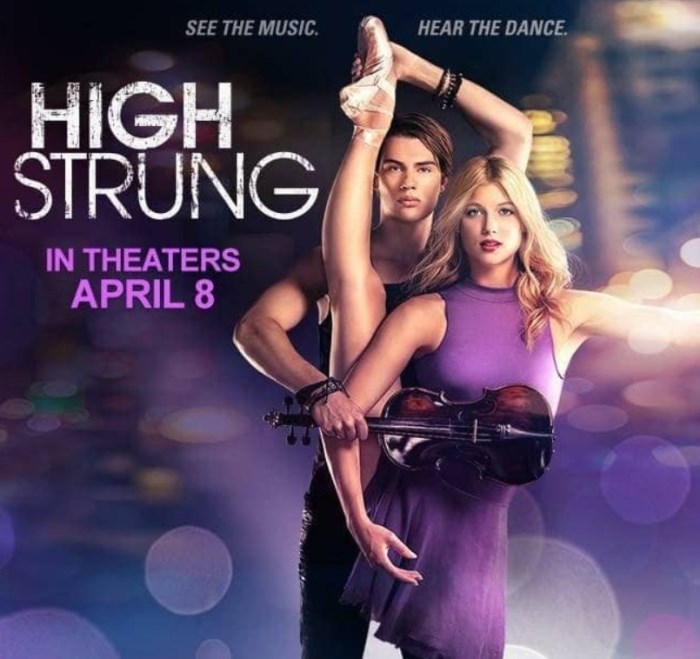 "High Strung" (2016) is a romantic dance movie that demands recognition for its electrifying performances and mesmerizing choreography.
Directed by Michael Damian, the film follows the unlikely connection between Ruby Adams (Keenan Kampa), a young ballerina, and Johnnie Blackwell (Nicholas Galitzine), a British violinist with a rebellious streak.
Set in New York City, the movie is a tale of passion, ambition, and the transformative power of music and dance. Ruby and Jonnie are forced to join hands to prepare themselves for a high-stakes competition that could shape their futures.
The film's infectious energy is heightened by its captivating soundtrack (original compositions of Nathan Lanier).
From intense dance battles to soul-stirring duets, "High Strung" delivers a visual and auditory feast that immerses viewers in a world where talent and determination collide.
With Keenan Kampa and Nicholas Galitzine delivering remarkable performances, supported by a talented ensemble cast, "High Strung" is a must-watch for dance enthusiasts and romantics alike.
4. ABCD: Any Body Can Dance (2013)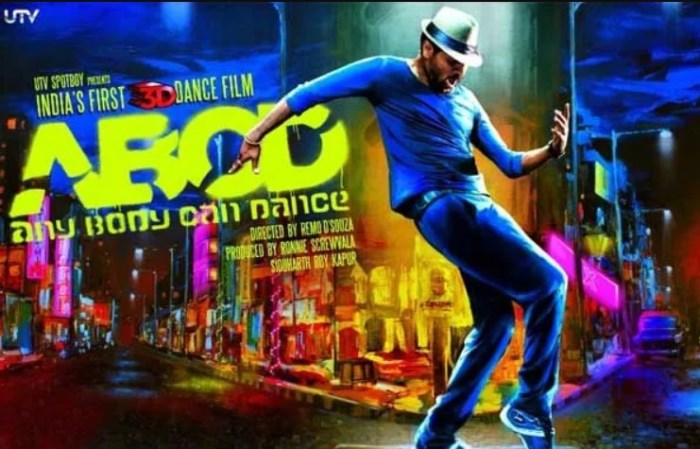 If Bollywood is more your style, check out "ABCD: Any Body Can Dance" by Remo D'Souza.
The film revolves around Vishnu (played by Prabhudeva), a talented but disgraced dancer who finds himself in charge of a group of misfit dancers.
Determined to prove themselves, the group embarks on a journey to compete in a prestigious dance competition.
The plot is, quite honestly, standard for a dance movie, but it's got the spirit by having many high-octane dance sequences.
The heartfelt storytelling, which explores themes of passion, friendship, and overcoming obstacles, scores the movie great points among viewers.
5. Om Shanti Om (2007) – Best Bollywood Dance Movie On Netflix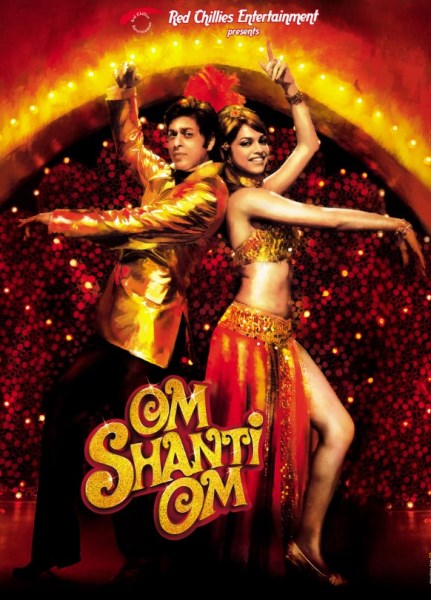 Like ACBD: Any Body Can Dance, "Om Shanti Om" (2007) is a Bollywood extravaganza with a special place on this list for its beautiful dance sequences. Directed by Farah Khan, the film stars Shah Rukh Khan and Deepika Padukone.
Set in the glitz and glamour of the Indian film industry, "Om Shanti Om" is an intricate story filled with love, revenge, and (amusingly) reincarnation.
The movie follows the journey of Om, a struggling actor, who meets an untimely demise while trying to save the woman he adores, Shantipriya.
Om is reincarnated in a twist of fate and sets out to avenge her mysterious death decades prior.
With extravagant musical numbers that showcase Farah Khan's impeccable choreography, "Om Shanti Om" delivers an audio-visual spectacle.
Combined with Shah Rukh Khan's charismatic performances, supported by Deepika Padukone's captivating screen presence, "Om Shanti Om" is a true treat for Bollywood fans.
6. Dance Academy (2018)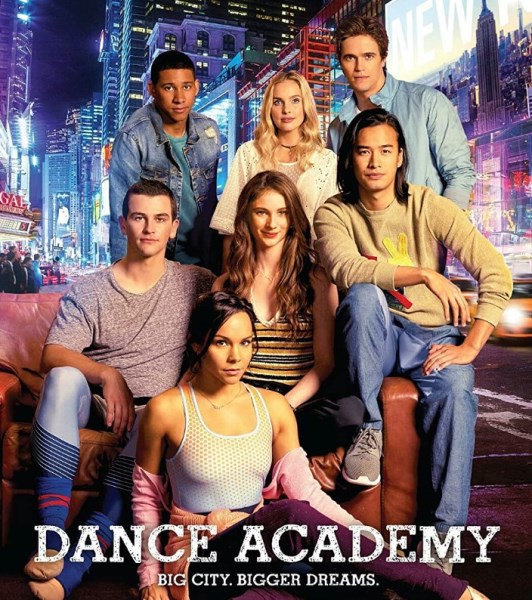 "Dance Academy" is a television series created by Samantha Strauss. This Australian drama follows the lives of a group of aspiring dancers at the prestigious National Academy of Dance.
Each episode gives us a deeper look into these young dancers' dreams, struggles, and triumphs as they navigate the intense world of professional dancing.
The talented ensemble cast, including Xenia Goodwin, Alicia Banit, and Jordan Rodrigues, deliver powerful performances that bring their characters to life.
With a perfect balance of drama and dance, "Dance Academy" is a great show to sink your time into if you have a knack for shows with a theme revolving around dancing.
7. Rize (2005)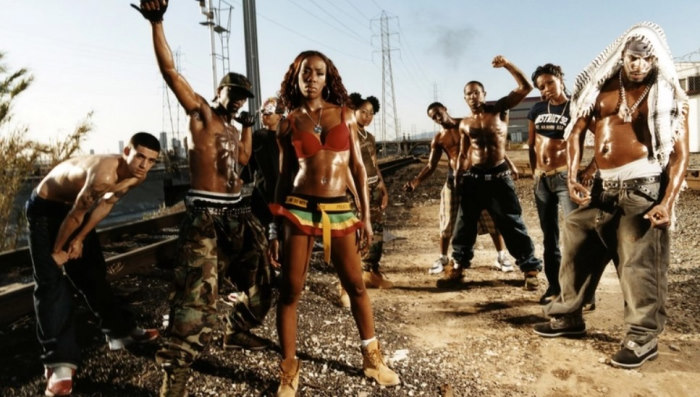 "Rize" (2005) is a hip-hop dance movie slash documentary noted for its in-depth exploration of the street dance culture and its impact on the lives of its performers.
Directed by David LaChapelle, the film looks into the vibrant world of krumping and clowning, two dance styles that originated in South Central Los Angeles.
Through breathtaking dance performances and intimate interviews, "Rize" takes viewers on a journey into the lives of the dancers, who use dance as a means of expression and escape from their impoverished, violence-filled circumstances.
With its visually stunning cinematography and pulsating soundtrack, "Rize" immerses viewers in a world where dance becomes a form of protest, healing, and community building.
It's a definite must-watch for dance enthusiasts.
8. Chicago (2002)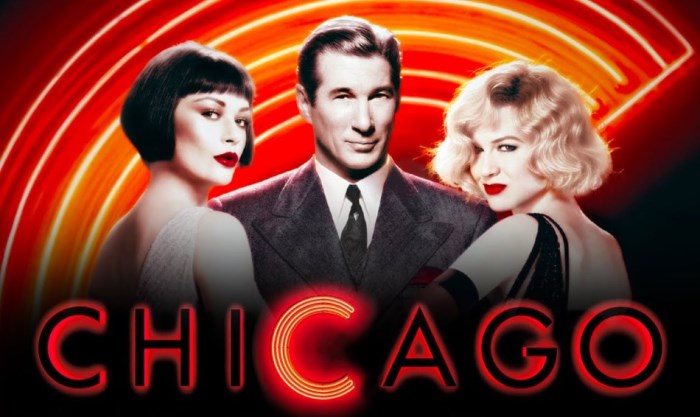 "Chicago" (2002) is a dazzling musical directed by Rob Marshall. It brings the razzle-dazzle of the Broadway stage to the silver screen, transporting audiences to the glamorous world of 1920s Chicago.
The film follows the stories of Roxie Hart (Renée Zellweger) and Velma Kelly (Catherine Zeta-Jones), two aspiring vaudeville performers who find themselves embroiled in a web of scandal and murder.
With music by John Kander and lyrics by Fred Ebb, "Chicago" presents a darkly funny tale of fame, corruption, and the pursuit of justice.
The film's dance sequences, choreographed by Bob Fosse, are excellent. From the energetic opening number "All That Jazz" to the sultry routines in the "Cell Block Tango", this musical is a timeless classic and a must-watch for lovers of musicals.
9. Girl (2018)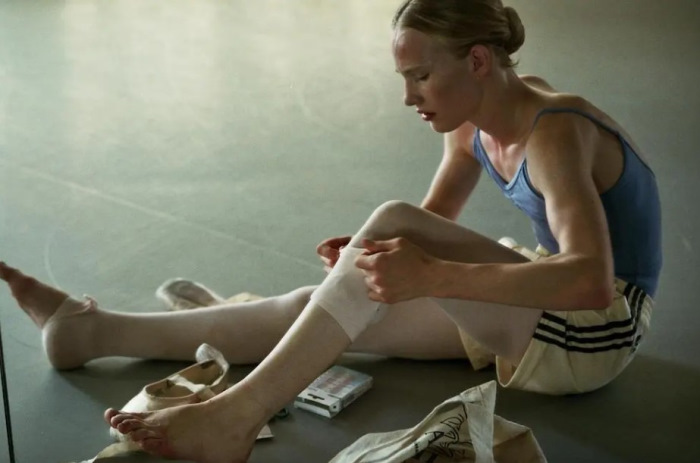 "Girl" (2018) is a powerful and emotionally charged film that deserves recognition for its poignant storytelling and exceptional performances.
Directed by Lukas Dhont, the movie explores the journey of Lara (Victor Polster), a determined and talented transgender teenager who aspires to become a professional ballerina.
The film sensitively tackles Lara's challenges as she confronts her gender identity while pursuing her passion for dance.
"Girl" delves into themes of self-discovery, acceptance, and the pursuit of dreams, shedding light on the unique struggles faced by transgender individuals.
Victor Polster delivers a remarkable and nuanced performance as Lara, capturing the character's vulnerability, resilience, and determination.
The film's dance sequences showcase ballet's physical and emotional demands, metaphorizing Lara's personal journey.
"Girl" is a thought-provoking and compassionate film that offers a glimpse into the transgender experience while celebrating the power of self-expression through dance.
The girl dance movie's theme is quite dark, so it may not be the best choice for family nights. But we promise that it's well worth the watch.
10. Frances Ha (2012)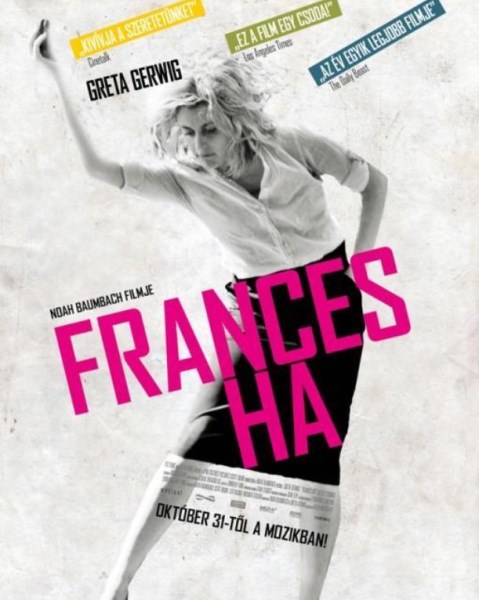 Unlike other titles on this list, "Frances Ha" (2012) is an indie film.
Directed by Noah Baumbach, the movie follows the life of the eponymous Frances (Greta Gerwig), a quirky and endearing aspiring dancer trying to navigate her twenties in New York City.
The film explores Frances' personal and professional struggles and her deep friendship with Sophie (Mickey Sumner), providing a heartfelt and relatable portrayal of young adulthood.
Greta Gerwig shines in the role of Frances, infusing the character with charm, vulnerability, and an undeniable sense of authenticity.
The film's dance sequences, choreographed by the talented Sara Hook, serve as poignant moments of self-expression for Frances.
If you're looking for a movie with an oldie-esque aesthetic and a more artistic touch than pop, theater-running movies, this is it!
11. Yeh Ballet (2020)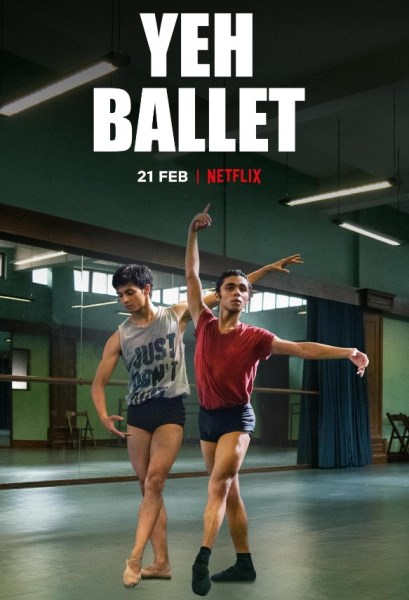 "Yeh Ballet" (2020), directed by Sooni Taraporevala, is based on the true story of two young boys from Mumbai, Nishu (Achintya Bose) and Asif (Manish Chauhan), who defy societal expectations and pursue their dreams of becoming ballet dancers.
Set against the backdrop of the bustling city and its challenges, "Yeh Ballet" is a snapshot of just how powerful and resilient the human spirit is.
The film delves into the lives of Nishu and Asif as they navigate the cultural barriers, financial struggles, and personal sacrifices in order to achieve their dream.
The dance sequences, choreographed by Shiamak Davar, are breathtaking, showcasing the talent and dedication of the young dancers.
If you're looking for an uplifting and inspiring cinematic experience that celebrates the indomitable human spirit and the universal language of dance, you'll find much catharsis in this movie.
12. La La Land (2016)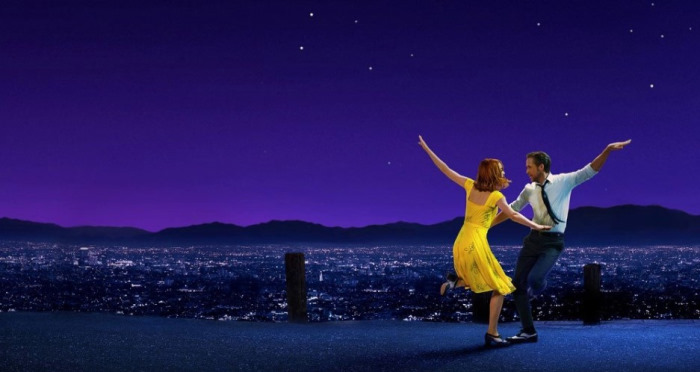 "La La Land" (2016), the brainchild of director Damien Chazelle, is one of this decade's most extraordinary dance romance movies and commandeers a prominent spot on any list.
Ryan Gosling and Emma Stone's impeccable performances and Justin Hurwitz's captivating music bring this enchanting film to life.
Set in Los Angeles, the story revolves around Sebastian (Gosling) and Mia (Stone), two struggling artists pursuing their dreams while navigating the complexities of love.
Through exquisite dance sequences, including a mesmerizing opening number in a traffic jam and a breathtaking routine at the Griffith Observatory, their chemistry ignites the screen.
"La La Land" is the definition of "visual spectacle". Every scene is well-choreographed with stunning cinematography and a soundtrack to suit.
It's the reason why the movie has garnered so many awards and accolades!
In total, the movie won fourteen Academy Award nominations, winning six, including Best Director and Best Actress.
If you haven't experienced this magical film yet, make it a priority for a captivating journey filled with romance, dazzling dance, and unforgettable music.
If you're looking for the ultimate Netflix movies on dance to watch, La La Land is definitely at the top of the list!
Final Words
If you're looking for a good dance movie to pass the time through the weekends with your friends and family, these popular dance movies on Netflix will make for pretty good entertainment!
From romantic tales like "Work It" to the exuberant energy of "La La Land" and the gritty passion of "ABCD: Any Body Can Dance", there's something for you no matter what your taste in a good movie is!
What's your favorite out of the bunch? Tell us in the comment section!