Have you ever wondered who are the most famous cheerleaders in the past and currently?
They play a crucial role in the team's victory, constantly serve the audience with maximum energy, and inspire other girls to be more confident, even when a cheerleader's career is not long-term.
Famous Cheerleaders On Social Media Nowadays
Cassadee Dunlap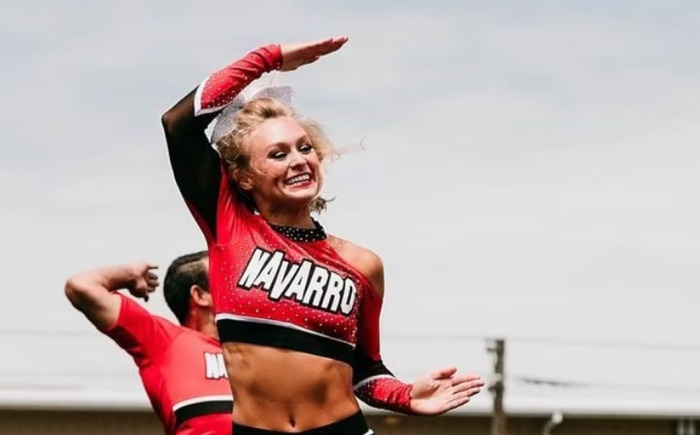 Dunlap (May 16, 2001) had some screentime in Cheer and Cheer Perfection, hence it is nothing strange if you vaguely remember seeing her somewhere.
Afterward, she enrolled in Navarro College and became a member of the Bulldogs Cheer Team.
After two seasons with Navarro, Dunlap participated in Cheer Athletics Cheetahs.
Although she was well aware that cheerleading wouldn't be a long-term career, she decided to pursue her passion.
2022 marked the last time she was involved with Navarro for the Cheer Live Tour.
From the plethora of posts on Dunlap's Instagram, we could tell how much she enjoyed the tour and the reunion with her previous teammates such as Maddy Brum, Gabi Butler, and Gillian Rupert.
Dunlap thinks the experience with beauty pageants is her key to success because those competitions have built a nonpareil sense of confidence in her.
Isn't smiling in all situations something a cheerleader should be good at?
Check more: How Much Do NFL Cheerleaders Make A Year?
Gabi Butler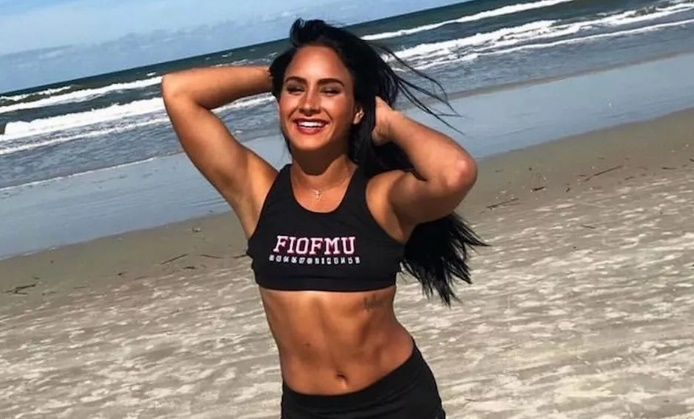 Starting her cheer career at the early age of eight, Gabi (January 16, 1998) has already proven how talented she was. Her flexibility and acrobatics have always been critically acclaimed.
During her time with the California All Stars "Smoed", Butler regularly joined the series Cheerleaders on YouTube for several whole seasons. She still appeared on the show afterward, though only in a few episodes.
As a professional cheerleader, Butler could be proud of herself for reaching the most noble title twice.
Together with the Smoed team, she has won two world championships in a row (2013 and 2014). That success was huge, for Butler was only 16 years old by then.
Butler is one of the few cheerleaders who is very open about what goes on in her life. If you visit her YouTube channel, you might gain a thorough view of what a cheerleader needs to prepare – physically and mentally.
Last year, WWE confirmed that they had signed a contract with Butler. And she would be trained by the Performance Center until they deem her ready for the show.
Maylin Tsang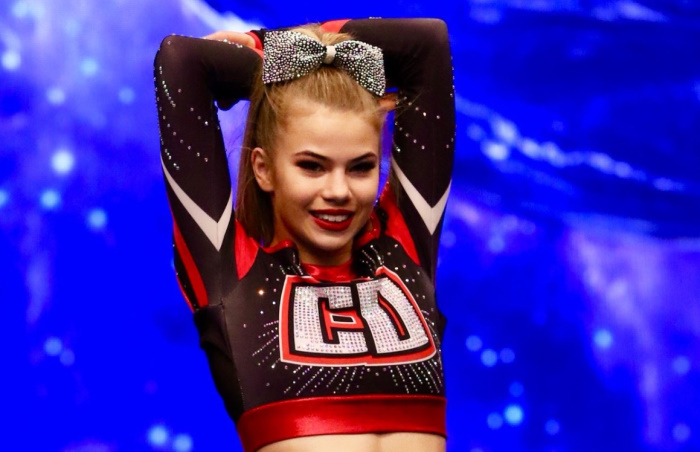 Despite being extremely young, Maylin Tsang (July 26, 2003) is one of the most famous and wealthy cheerleaders. Her net worth is estimated to be around 5 million dollars.
Ever since 2015 when she was only 12 years old, Tsang has been posting videos and photos of her cheers on Instagram.
With an amiable appearance and excellent skills, fame soon came to her and she got recruited by the All Girl Elite team of England.
Tsang tends to remind people of Kaitlyn Sheets, a senior cheerleader from England because she also partakes in competitive cheerleading.
At the age of 13, she had an ICU World Cheerleading Championship gold medal in her bag.
One year later, she achieved victory once again and successfully conquered the pressure on her shoulders.
Currently, Tsang is an athlete of the Nfinity Generation Next and a Rock Your Hair ambassador. The Excel Cheer Center will continue sponsoring her activities, so we have a lot to anticipate!
You'll love: 10 Best Cheerleading Movies and Shows
Morgan Simianer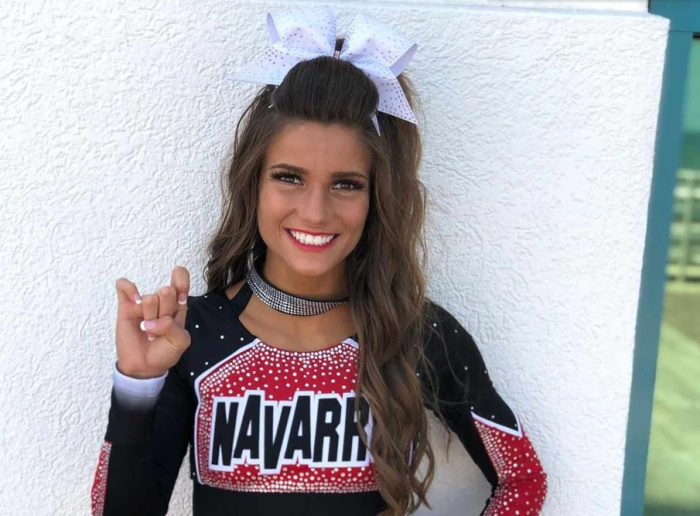 Simianer comes from Colorado with a rather troubled family.
She has a sibling, and they both have grown up without the presence of their mother. Their father got married to another woman, and the entire family lived in a trailer.
After her brother left in search of their mom, the situation reached their grandparents, who opened their arms to welcome the little girl.
The new residence gave Simianer an opportunity to study at Navarro College and become a member of the cheer team.
Along with the well-known cheerleading teammates, the unhappy girl in the past made her appearance on The Ellen DeGeneres Show.
As part of Netflix's Cheer documentary series, Morgan Simianer had an impressive transformation between being a cheerleader and being a TV personality.
Her dramatic past gained attention but her pleasant personality was what got people hooked.
Shannon Woolsey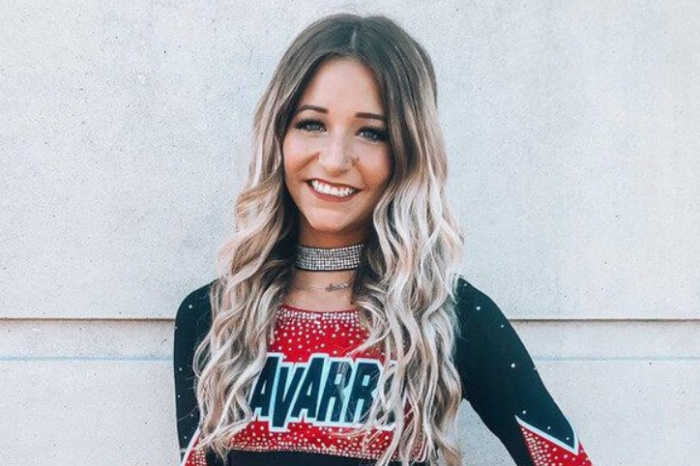 Compared to other ladies on our list, Shannon Woolsey has a very early start. She started cheering at 6 years old, which means her passion and career began as soon as 1st grade.
Although Woolsey was born with English blood in her veins, she was raised in Texas and recruited into the cheer team of Navarro College for 3 years straight.
Besides being part of the popular team of Navarro, Woolsey is a rather famous Instagram figure with over 230,000 followers (steadily increasing).
You can find a lot of content related to fitness on her account since she claimed to be deeply interested in fitness and workout.
Of course, Netflix's Cheer series couldn't have missed out on Woolsey. Her appearance in the show was alongside Jeremiah Harris.
Celebrities Who Were Once Famous Cheerleaders
Charisma Carpenter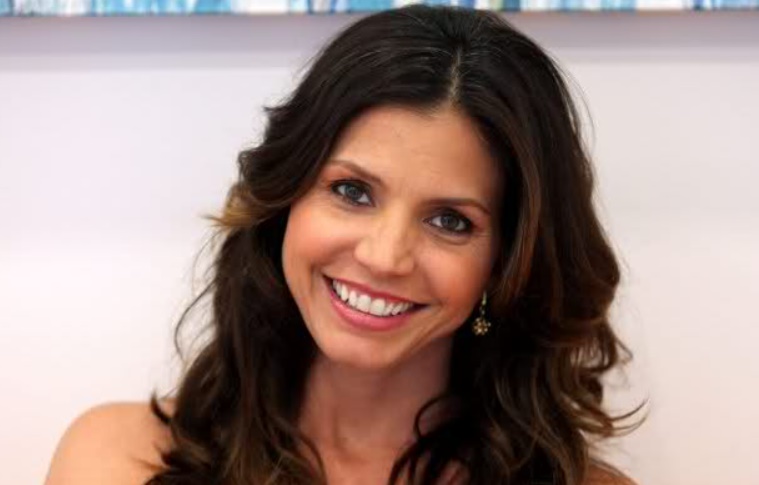 Carpenter is a Nevada-born girl. During her time in Los Angeles, she got a slot in a sing-and-dance troupe when she was nine. Hence, her performance experience came at such a young age.
After moving to different places and graduating from an art school, Carpenter went on a European trip and returned as a property manager and an aerobics instructor.
It was not until 1991 did her cheerleading career officially began with the football team named the San Diego Chargers.
However, it soon took a detour as she scored gigs with commercials and theatrical projects.
Among all the roles she got with, you can easily spot Carpenter in Buffy the Vampire Slayer, Veronica Mars, The Expendables franchise, and Charmed. She also attracted the attention of magazines as well as TV shows.
Lisa Guerrero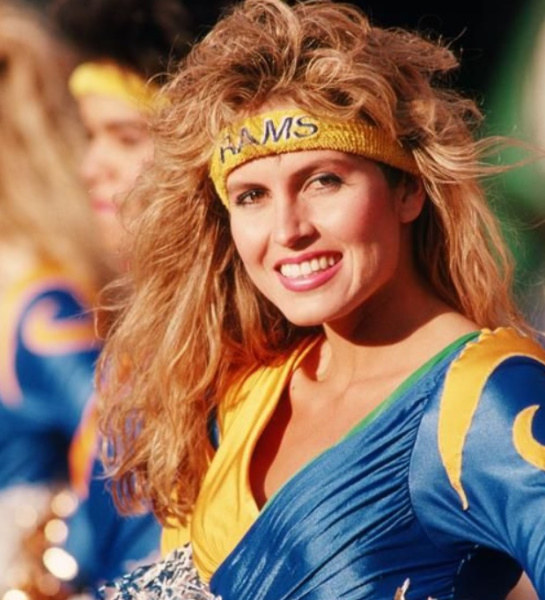 Unlike Carpenter, Lisa Guerrero kicked off her career as a cheerleader at the Los Angeles Rams during the 80s and changed her profession to Entertainment Director.
Rather than cheerleading, she then appeared in several flicks such as Batman Returns under her birth name Lisa Coles before moving on and becoming a TV personality.
She had about 4 years of cooperating with Fox Sports and working on shows like Fox Extra Innings, Fox Overtime, and Sports Geniuses.
The most noticeable job she got was perhaps the San Diego Chargers TV show host role, for no other female had been assigned to that role before her.
As expected, Guerrero didn't escape the eyes of magazine editors. Nonetheless, not many people would have predicted she would become an investigative correspondent who dug into undercover cases and exposed scammers.
What a talented woman she is for having achievements in all of the fields she experienced: cheerleading, TV hosting, and journaling!
Melissa Rycroft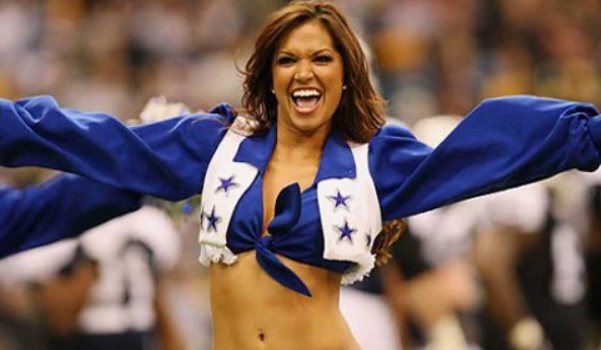 Born in Texas, Rycroft had quite an interesting childhood as part of the drill team in high school and a dance student.
She joined Alpha Chi Omega while attending the University of Oklahoma then transferred to North Texas, majoring in marketing.
Only after her graduation did she sign up for the Dallas Cowboys Cheerleading Team (the stepping stones for iconic black famous cheerleaders) and stay with them for 3 years.
Since the team has a TV show, Rycroft had great opportunities to appear on the screen and share her experiences with the juniors.
When season 8 of Dancing with the Stars aired, Rycroft competed alongside Tony Dovolan and earned third place in the end.
The pair reunited again for the All-Star season and won this time. Charming and clever, Rycroft was chosen to host the DWTS live tour.
However, the show that impressed Rycroft the most must be The Bachelor, wherein she went against 24 bachelorettes and claimed the heart of the bachelor Jason Mesnick.
The couple even got engaged swiftly before separating.
Phyllis Smith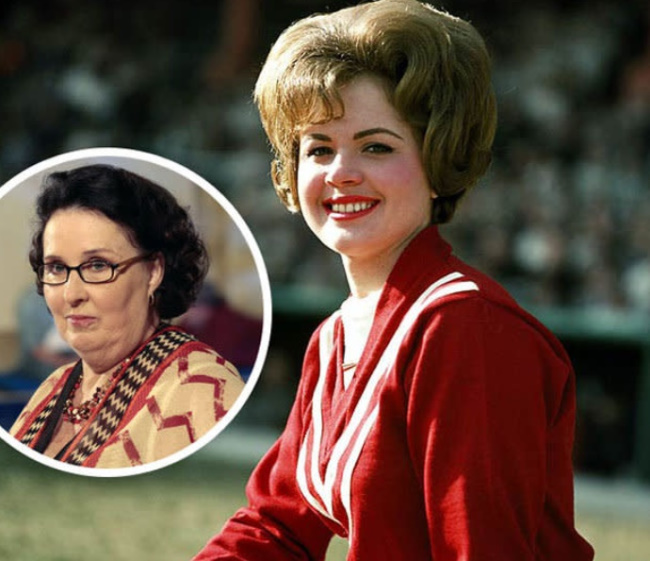 Born in 1949, Smith certainly belonged to the elder group on our list. Perhaps the prejudice of the old times stopped her from cheerleading until she got a university degree for education at the elementary level.
Through the 70s and 80s, Smith actively worked as a cheerleader in the St. Louis Cardinals team. She could perform dance routines and burlesque too, though all of it came to an end after her knee injury.
While working for Allison Jones on The Office project as a casting associate, the director offered her the Phyllis Lapin role.
The tender character with disagreements with the boss was made for her only. And, she received awards for it.
Aside from minor roles throughout her career, the most prominent gig she had lately would be the voice actress for Sadness from PIXAR's Inside Out, which was highly praised by the critics.
Sarah Shahi
With an Iran origin and the political deeds involving them, it would be fair to say Shahi had an eventful childhood. Fortunately, the family finally settled down in America and managed to raise their children properly.
Shahi joined beauty pageants and later became a Dallas Cowboys cheerleader all in hopes of being an actress.
While she had a flair for cheering, her shine reached further and sent her to TV series such as Alias, Reba, or Supernatural.
The list of Shahi's roles could go on and on, though you would see more of her in The L World (as Carmen) or Person of Interest (as Sameen Shaw). According to fans, she performs the best in roles related to romance.
In 2005, Shahi made it to the Hot 100 Chart of Maxim, this rank was changed from 90 to 66 and then 36 in 2006 and 2012.
However, being a symbol of sexual appeal doesn't seem like Shahi's best interest!
Stacy Keibler
When Keibler was barely 3 years old, she already started learning jazz, ballet, and tap dancing.
A few years later, the local beauty pageant recorded her name as a winner before she conquered the national level.
One could say Stacy Keibler was a role model for young girls because she managed to maintain a 3.7 GPA while completing little roles in movies. She even tried out the cheerleader position for the Baltimore Ravens.
Watching wrestling changed Keibler's route because it quickly turned into a passion. She participated in the audition contest for the WCW dance troupe and won by a landslide.
After a while, she took on the name Miss Handcock and assisted a tag team with sensual dances.
After WCW was merged with WWF and made into WWE, Keibler was more known as a wrestler surrounded by dramatic and fun storylines.
Nonetheless, she didn't simply stop there. Dancing with the Stars was her next destination.
As you might be able to tell already, fitness and beauty magazines wouldn't neglect a beautiful woman like Keibler. Look for her on Stuff, Maxim, and Playboy!
Teri Hatcher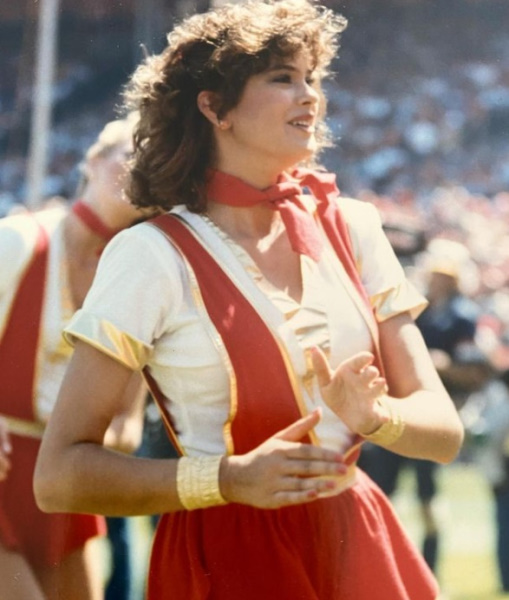 Being 59 years old in 2023, Teri Hatcher can indeed be a senior of about anyone. She was cheerleading for the San Francisco 49ers in the NFL before swerving lanes and becoming a celebrity.
Hatcher was quite successful as an actress. She was the voice behind Lois Lane (Lois & Clark: The New Adventures of Superman) and The Other Mother (Coraline).
If you are a fan of Desperate Housewives, you will recognize Susan Mayer in a heartbeat.
For all her impressive roles, Hatcher achieved numerous awards such as the Golden Apple Award (Female Discovery), the Golden Globe (Actress with the Best Performance in TV Series), the Gold Derby TV Award (Breakthrough Performance of the Year), and many more.
Most of them come from Desperate Housewives.
Hatcher is currently single after two marriages. She thoroughly enjoys her life.
Final Words
That was a wrap for the most famous cheerleaders in the world from the past to the present.
However, the list still lacks many well-known, dedicated cheerleaders within the sport. If you know anyone of them, please add them to this list before you leave.
We would love to spend a minute appreciating these beautiful and energetic ladies who spread their positivity and cheered people on tirelessly, creating an endless source of inspiration.