In a country with a history filled with arts and aesthetics, there wouldn't be a shortage of talented individuals. Here are the most famous Italian dancers, who have served as an endless source of inspiration for many generations to come!
6 Famous Italian Dancers In The Past
1. Pierina Legnani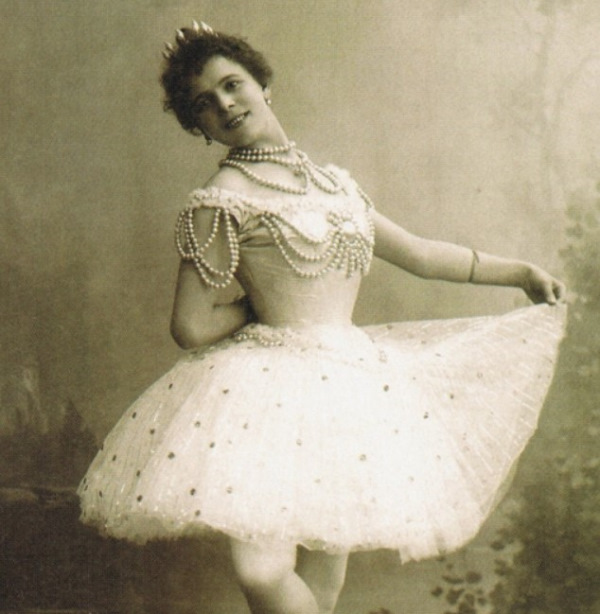 Not only was Legnani (1863 – 1930) a famous Italian ballerina but she was also recognized as one of the best in the entire history of ballet. She had proper technique training from Caterina Beretta, another talent, and eventually became the prima ballerina of Alhambra Theatre.
After earning the same position at La Scala, Legnani was ready to conquer something greater, and St Petersburg was her next destination. The Imperial Ballet was definitely the peak of fame for a ballet dancer.
During her career, Legnina partook in various roles in reputed roles, including Cinderella (1893), Swan Lake (1895), Raymonda (1898), and La Camargo (1901).
However, her biggest achievement was the sequence of 32 turns on pointe. It requires exceptional skill and strength, and Swan Lake still consists of it today.
2. Carlo Blasis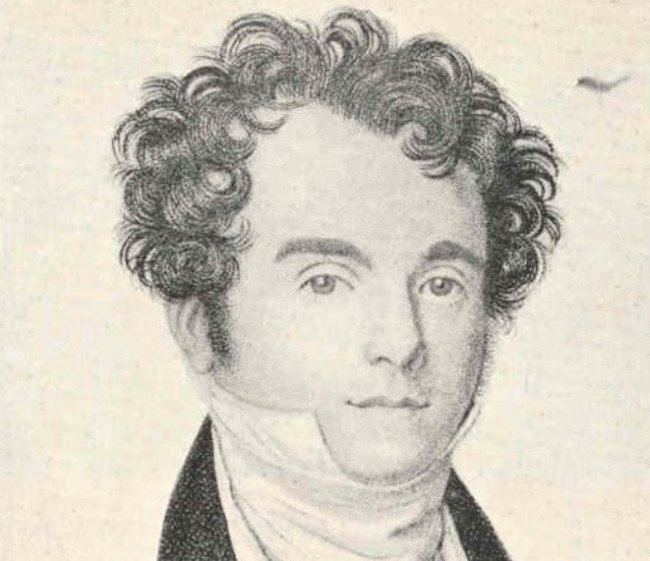 Carlo Blasis (1797 – 1878) is a legend, and the fact of we still have stories and records of him is proof.
Besides dancing and choreographing, Blasis also had remarkable works as a theoretician, for he believed students needed to understand the steps and the theories before anything else.
Arguably, many dance enthusiasts insist that he is more known for his dance theories rather than his performances. He was a pioneer who added grace to bodily motions through physics and geometry. "Movement Axis" was another brilliant idea from him.
Blasis went a few steps ahead of his generation with his interest in virtuosic movements. He analyzed them, set a rule for them, and broke them into different parts – no one managed to do the same until much later.
3. Filippo Taglioni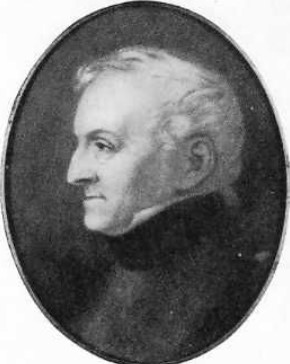 Filippo Taglioni (1777 – 1871) was a student of the aforementioned Carlo Blasis.
He started his dance career with female roles in Pisa before joining the Paris Opera. However, the control was entirely in the hand of Auguste Vestris, thus Taglioni left and became the main dancer for the Royal Swedish Ballet.
Due to the dangerous Napoleonic wars, Filippo's family had to move to Paris. He continued choreographing in various countries, almost like a freelancer. Eventually, the Theater is Karntnertor invited him to Vienna for a more stable position.
In Vienna, his intense training for his daughter Marie began. Six hours per day in six months, he would make her practice regardless of fatigue and health condition. Their work succeeded and turned Marie into an elegant and delicate ballerina with unique technique and lightness.
4. Enrico Cecchetti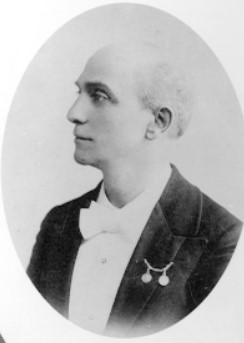 Enrico Cecchetti (1850 – 1928) is an iconic dancer in ballet and an impressive mime of his time. In a way, we could say he was destined for this career because he was born right in the changing room of Teatro Tordinona.
He had a great career in Europe, yet he didn't ignore the chance to sharpen his skills in St Petersburg Imperial Ballet.
At the age of 38, Cecchetti had his strength and agility honed to the level of an internationally acclaimed virtuoso. After finishing legendary roles (Carabosse and Bluebird) in Petipa's Sleeping Beauty, he opted for a teaching job and had notable students like Anna Pavlova, Pierina Legnani, Attilia Radice, Tamara Karsavina, and many more.
Cecchetti created a technique named after himself, which modern dancers still use for exercising and developing complete skills for all types of dance.
5. Carla Fracci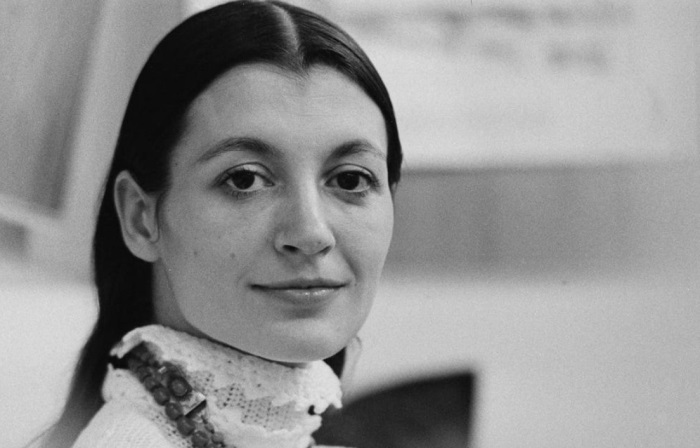 The principal dancer of La Scala, Carla Fracci (1936 – 2021), was honored as one of the best in the whole 20th century.
After leaving La Scala, she collaborated with various companies all over the world, including Stuttgart Ballet, London Royal Ballet, American Ballet Theater, and Royal Swedish Ballet.
Fracci's interpretation of characters in Romantic ballets is widely famous, besides her performances with famed dancers like Mikhail Baryshnikov, Rudolf Nureyev, and Erik Bruhn.
In the latter half of her life, Fracci focused more on her ballet companies and intended to make the art of dancing known to more people. Her relentless dedication earned her numerous honors and awards from the Italian government.
6. Fanny Cerrito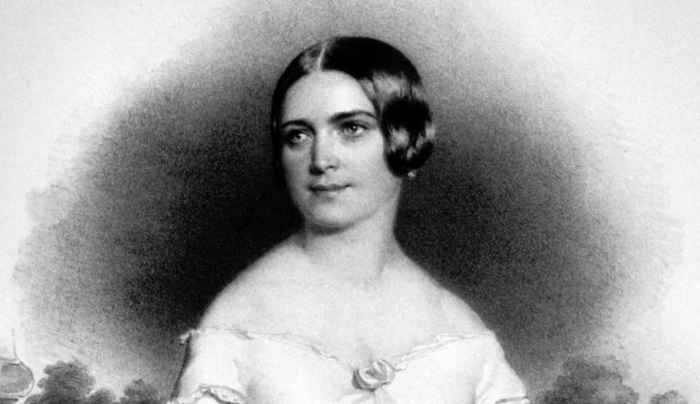 Fanny Cerrito (1817 – 1909) was among the few female dancers who were recognized and accepted as a dancer and a choreographer. People remember her for her brilliant dancing style with vivacity and strength surpassing the standard expectations.
Cerrito was another phenomenal student of Carlo Blasis. There are two other choreographers who have had a great impact on her life, one of them became her husband. The techniques and movements they sharpened for her helped her stand out from other dancers.
In her twenties, Cerrito was already a reputed ballerina of Her Majesty's Theatre and considered a rival of Maria Taglioni. The competition between them was grand enough to make the whole of Milan city take sides.
6 Famous Italian Dancers Today
1. Roberto Bolle – Famous male Italian ballet dancer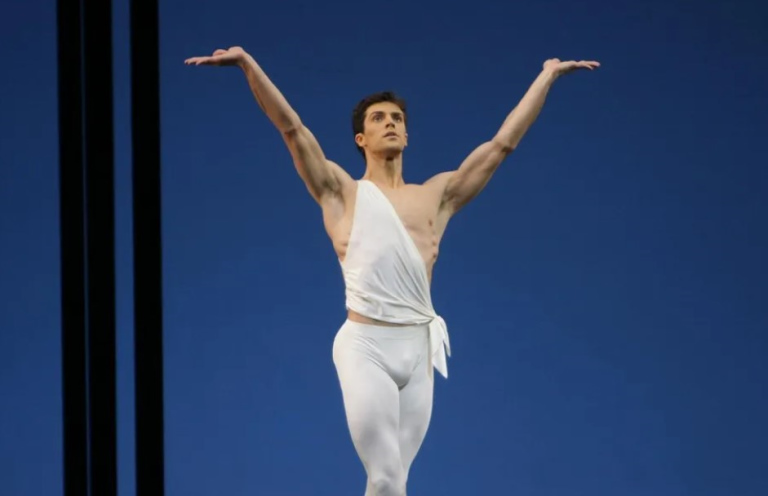 Roberto Bolle (born on March 26, 1975) is undoubtedly the top famous male ballet dancer in the present. He took ballet lessons at school and soon proved his capability as La Scala opened their arms to him when he was only 12 years old.
At the age of fifteen, Bolle was noticed by the legendary Rudolf Nureyev but, unfortunately, the Theater didn't allow him to take the offered role due to his age. The offer from Nureyev remained a token of his talent.
After getting a gig in Romeo and Juliet, young Bolle finally stepped up as La Scala's principal dancer. However, he resigned from the position the very next year and pursued a freelance career. People can jokingly say he has performed for all the grand companies in the world.
2. Alessandra Ferri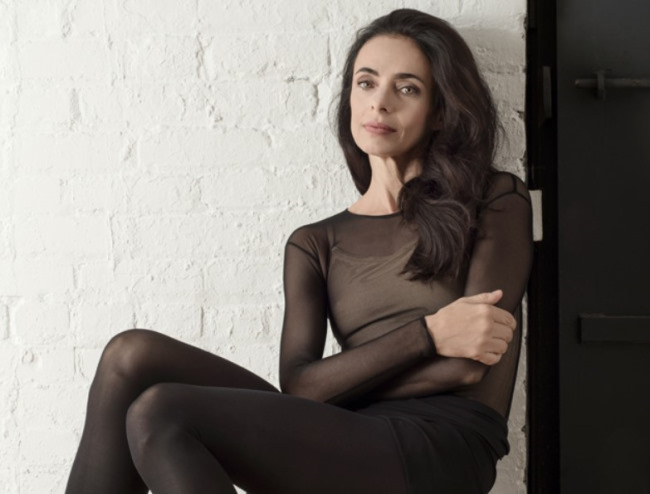 Another famous Italian ballet dancer from Milan, Alessandra Ferri (born on 6 May 1963) was a prodigy under La Scala's education before transferring to Royal Ballet School and representing them in Prix de Lausanne 1980. She was a scholarship student.
Also in 1980, Ferri became a member of the Royal Ballet. It took her two years to score a major role, which immediately got her nominated for various awards. They promoted Ferri to the principal dancer in 1983.
Attracted to the strict program of the American Ballet Theatre under Mikhail Baryshnikov's direction, she left Royal Ballet. Afterward, Ferri and La Scala began a tight-knitted collaboration, and she became Prima Ballerina Assoluta of La Scala. It's an honor given to the best dancers of the generation only.
3. Bruno Tonioli – Famous Italian Ballroom Dancer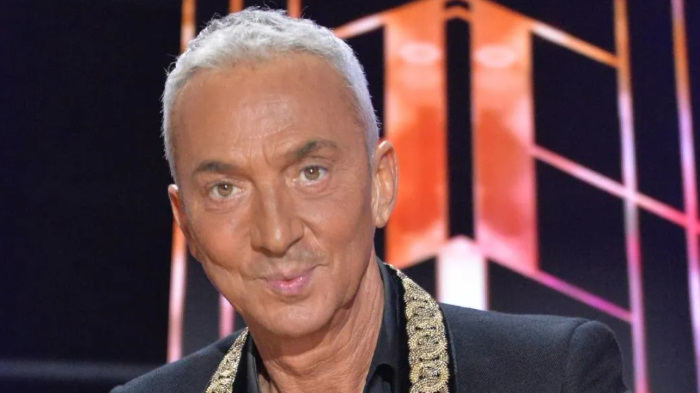 Most of the talented dancers on our list belong to the theater and the stage, yet Bruno Tonioli (born on 25 November 1955) is also a well-known TV personality. Audiences of Strictly Come Dancing (British) and Dancing with the Stars (American) wouldn't be unfamiliar with him.
Tonioli has been working as a choreographer in the music industry. He created the performances for the stage, music video, and tour. Some of his clients include the Rolling Stones, Elton John, Tina Turner, Freddie Mercury, and Duran Duran.
Aside from dancing prowess, Tonioli is known for being fluent in five languages. When he participates in a TV show, he constantly keeps the atmosphere exciting with descriptive and colorful comments.
Recently, he competed in The Masked Dancer and finished in 3rd place.
4. Froz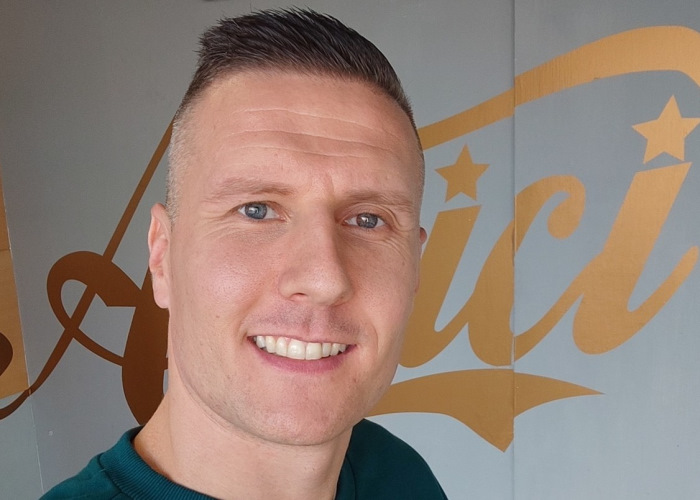 Froz (born on 25 August 1985) is another exception to this compilation.
He was born in Russia and brought up in Italy. Due to his father's profession, Froz grew up practicing different sports such as karate, tennis, and basketball. Nonetheless, after having his eyes on the MV Freestyler, he fell in love with breakdance.
From creating tutorial videos to managing a website about dancing, Froz finally joined a dance team named Bandits and won national competitions with them. These awards granted him more chances to appear in MVs, shows, advertisements, and even international events.
At 38 years old, Froz is still working diligently in the field he loves most: performing and choreographing. He was also an important part of the establishment of the first Italian academy that specialized in breakdancing.
5. Anna Cappellini – Famous Italian ice dancer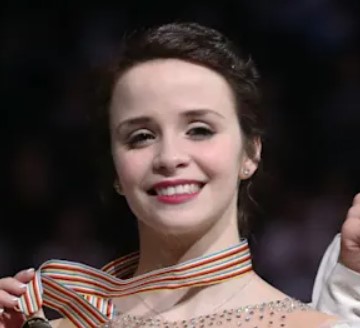 For Anna Cappellini (born on 19 February 1987), ice dance was as natural as breathing.
She first wore her skater shoes and stepped on the icy floor when she was only 3 years old. However, the earlier phase in Cappellini was a rocky path. She and her partner made it to the World Championship, but the partner got food poisoning and had to withdraw.
Misfortune still haunted Cappellini when she teamed up with Lanotte, though they never gave up and finally won their first medals. From 2005 – 2018, the duo remained together and formed a bond with deep mutual understanding.
Cappellini mentioned having an interest in physiotherapy and possibly taking this route after officially retiring from competitive dancing.
6. Flavia Cacace – Famous ballroom dancer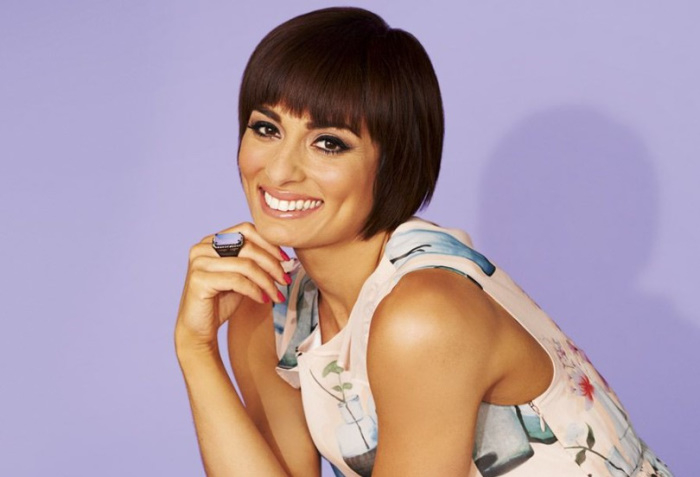 Flavia Cacace (born in 1980) is the youngest child among the six Cacace siblings. When her father transferred to the UK for a new job, she was only 4 years old.
Under a new home, the Cacace mother figured it would be better if the kids could spend leisure time in productive activity. Therefore, Candace and her oldest sister of hers took ballroom dancing classes.
As Cacace grew determined to dance competitively, she tried out with Simone and formed a duo after finding the synchronization between them, and they have been working together the whole time.
Cacace's career was attached to the show Strictly Come Dancing until 2013 when she decided to shift her attention to other projects. It was a happy ending, considering she met the love of her life through this dance show.
Check more: 50+ Famous Ballroom Dance Quotes & Sayings
Final Words
Italy is a place filled with theatrical art and entertainment, and these famous dancers from Italy have surpassed many people in their generation in various aspects: technique, performance, elegance, and devotion.
They have worked hard to develop their dance style and spread their love for dancing to everyone who gets the chance to cross paths with them.