Who are the talents that will take up the role of backup dancers for Madonna's Celebration Tour?
For the ambitious and anticipated project, the superstar has chosen and invited some of the best figures in their field. These names are a quality stamp for the concert, ensuring its success!
List Of Backup Dancers for Madonna's Celebration Tour
We are updating more…
Marvin Gofin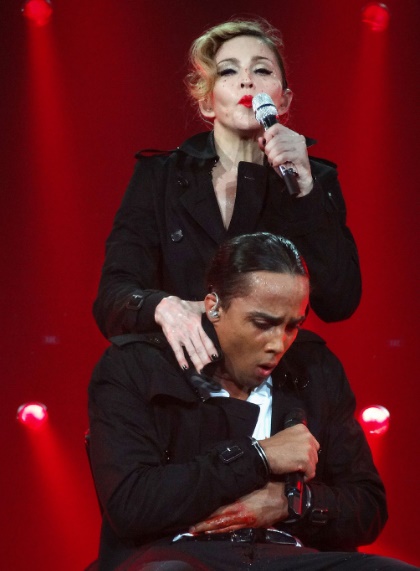 Anyone who has followed Madonna for a long enough time wouldn't be surprised to see the name Marvin Gofin. The same case follows if you are a veteran in the hip-hop world.
Marvin Gofin tried and learned hip-hop when he was only thirteen years old, soon creating a strong and unique style for himself.
After bagging several prizes from hip-hop contests, Gofit got the chance to dance for pop stars in France before his popularity reached beyond the nation.
Gofit spent extra time and effort on the activity and promotion of I-Art, which was selected to contest for the best short series in the Cannes International Series Festival.
As revealed by him, Madonna has been supporting I-Arts earnestly.
Ever since 2012, he has been working with Madonna on various projects, from minor projects such as LIVE performances to grander plans for international tours like MDNA World Tour or Rebel Heart Tour.
What amazing secrets is he preparing for us in the Celebration tour?
Check more: Backup Dancers for P!NK Summer Carnival 2023
Derrell Bullock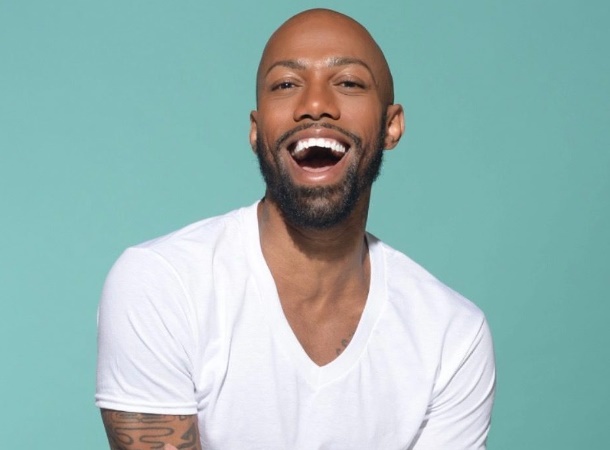 The next name to appear in the Celebration tour is Derrell Bullock, one of the most respected and acclaimed figures in the current dance industry. His success comes from years of experience in working with internationally famous artists.
The list of Bullock's clients is something everyone in his field dreams of: Beyonce, Jennifer Lopez, Miley Cyrus, Rihanna, Nelly Furtado, and of course Madonna.
Bullock previously contributed to Madonna's Madame X as a choreographer and danced on the promotion tour. He also participated in the creation of the music video Girl Gone Wild.
Away from the spotlight, Bullock enjoys hopping from one studio to another and teaching younger dancers the way to success. Be it domestically or internationally, the talented man never fails to maintain a safe and fun environment for the students.
Bullock also took great pleasure in modeling and was featured in well-known magazines like Woofin and NYLON, leading to an impressive following on Instagram.
Check more: Backup Dancers of Taylor Swift's ERAS Tour 2023
Kupono Aweau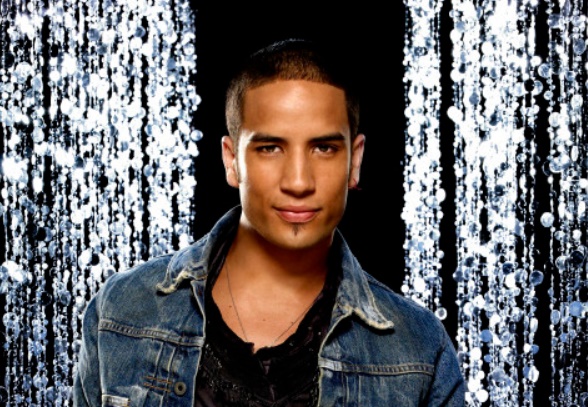 Compared to some dancers who have started dancing professionally so early in their childhood, Kupono had a late start at 16 years old.
However, it still couldn't stop him from shining with his unique style in lyrical and contemporary dances.
Kupono became more popular after appearing on So You Think You Can Dance Season 5 and earned a position in the top 10. According to fans of the show, he reminded them of Season 4's finalist Mark Kanemura.
After having a taste of fame, he had the chance to appear on big tours such as MAS by Ricky Martin and MDNA by Madonna. His diligent work resulted in a hefty number of followers on SNS, and all of them are surely eager for what he delivers on the Celebration tour!
Prince Lyons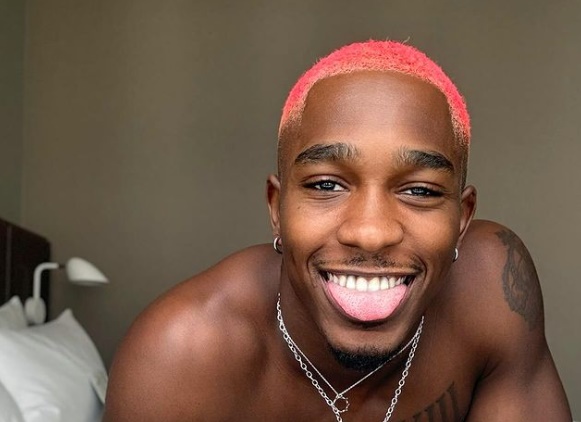 Lyons started his career as a professional dancer. In the span of 6 years, he has worked with numerous crews like Visceral Dance Chicago (he is still a member of them today), Ramber II, Owen / Cox Dance Group, and more.
After graduating from Webster University with a dance BFA focusing on ballet, Lyons got the chance to carry out the choreography pieces for the likes of Hanna Brictson, Robyn Mineko, and Nick Pupillo.
The most remarkable achievement in his early career was the grand prize in the Dance National Choreography Competition of Western Michigan University's Department of Dance.
It seems like after various projects for Kohls, Nike, JD Sports, and Dicks Sporting Goods and artistic portraits in many galleries, Lyons has convinced the staff of the Celebration tour that he will bring something explosive to the tour.
Jaxon Willard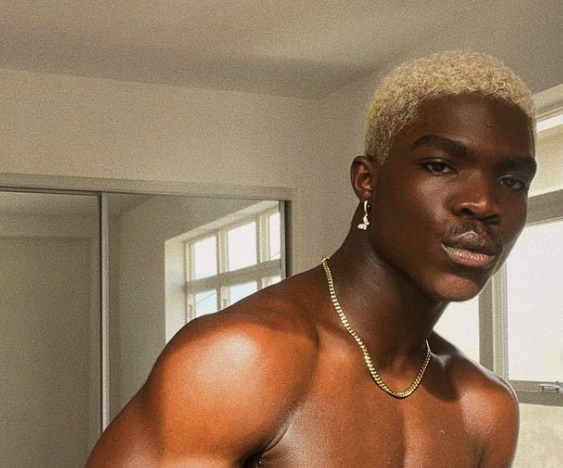 Jaxon Willard is only in his twenties, yet the credits he got from performing with some of the most respected artists are enough to put anyone in awe.
In 2018, his name became known in the industry as he competed in World of Dance and managed to be in the Divisional Finals.
Thanks to the fame from WoD, Willard received invitations to dive deeper into the industry, and he utilized all opportunities to gain as much experience as possible.
Balancing between work and fun, he is sure to be a new flavor in the Celebration Tour. Looking a little further, he sets a goal to tour with Beyonce and Doja Cat next.
As shared by Willard, he felt the pressure of living in a heteronormative society since he was a child, which still couldn't prevent him from pursuing arts and creating a one-of-a-kind style for himself.
To him, dancing and intuition are intertwined – they are honest and transparent in every move he makes.
James Vu Anh Pham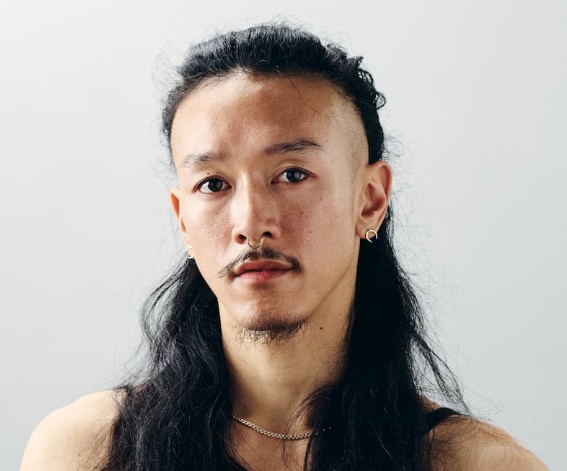 Growing up in Australia, the Vietnamese-blooded James Vu Anh Pham discovered dancing coincidentally and fell in love with arts at a very young age.
At New Zealand School of Dance, he majored in Contemporary and became a member of the Chunky Move company in 2012.
Since 2016, James has brought the Countertechnique style learned from Anouk van Dijk to the world and shared his gifts with all dance enthusiasts.
In only a few years, he collaborated with many renowned choreographers and left his mark on the European theatrical scene.
James often associated himself with ballet companies and theaters aside from opening Countertechnique workshops internationally. Hence, it might have been a surprise for fans when he was confirmed as a factor in the Celebration tour by Madonna.
For such a powerful performer, James seems quite a patient man who always looks to improve himself instead of demanding benefits right off the bat. This philosophy is delivered clearly in what he teaches in his classes.
Daniele Sibilli
Being the winner of So You Think You Can Dance Season 7 in Ukraine with a massive following of over 50k on Instagram, it is only reasonable for Daniele Sibilli to be one of the performers people are most eager to see in the Celebration tour, especially after the success of Madame X.
Sibilli came to dance very early in his childhood, despite his first dance school not being that well-known. However, he was exposed to ballet and contemporary dancing in his next school. While adjusting to pop, he still holds contemporary close to his heart.
After winning the big show, more opportunities came to Sibilli, including education invitations and spots on promising tours.
Being part of Madonna's Celebration would be a great chance for him to show the world his incredible gift and also learn from other talents!
Dana Pajarillaga
As a Washington D.C. native, the first form of dancing Pajarillaga came into contact with was urban dance.
When she grew up a bit more, the Filipino-American talent transferred to New York for the Julliard School, where she got to perform works of renowned names.
After graduating, she worked with various studios like the Cunningham Repertory Workshops, the School at Jacob's Pillow, and Springboard Danse Montreal.
These jobs gave her the chance to visit various cities around the world such as Montreal, Berlin, and Toronto.
Opened up as a queer, Pajarillaga focused on expressing the emotional history in her body and surpassing the racist system that has been plaguing the world of dance and arts.
Chaz Buzan
Coming from no other than dreamy Arizona, Buzan first learned Jazz and then discovered his love for Contemporary. At 15 years old, he met Mia Michaels, who mentored him for years.
Buzan has appeared in various competitions and projects new dancers can only wish for, starting with the PULSE ON tour where he assisted Mia Michaels and Brian Friedman.
Afterward, he collaborated with names like Britney Spears and Demi Lovato, pushing his popularity to the peak.
It would be so false to not mention Madonna. Before Celebration, he joined the Queen of Pop for the XLV Super Bowl Halftime Show, music videos, show performances, and the MDNA World Tour.
Sasha Mallory
Sasha Mallory is a very familiar face in the showbiz. She won second place in So You Think You Can Dance Season 8 and proceeded to showcase her skills in "If I Had You" by Adam Lambert.
Before fame, Mallory studied ballet at the Royal Academy of Dance. She took up summer intensives at Alvin Ailey's, Boston Ballet, and Houston Ballet all in hopes of improving herself.
With the glow from SYTYCD, Mallory's credits thickened with tour experience from Madonna's Rebel Heart and MDNA, Adam Lambert's Glamnation, and Glee.
She is closely associated with renowned companies such as Virgin America, Alvin Ailey, Boston Ballet, BEATS, and Houston Ballet – most of them being both her academies and workplaces. However, her main style remains Jazz.
Sierra Herrera
The Californian lady started training formally and professionally at Center Stage Dance Academy, where Leslie Clifford was very well known for dictatorship.
Nonetheless, this strict training prepared Herrera enough for the next important steps in her education and career as a dancer.
With performances of works by Ana Maria Lucaciu, Sidra Bell, Alexandra Beller, Doug Varone, and more, Herrera earned a Durst Dance Merit Scholarship and the opportunity to study a lot in South Korea.
In 2018, Herrera became a member of Danceworks Chicago. With a rich background in dance education, she is a valuable addition to Madonna's team.
Mattie Love
Stevie Doré
List Of Choreographers for Madonna's Celebration Tour
Damien Jalet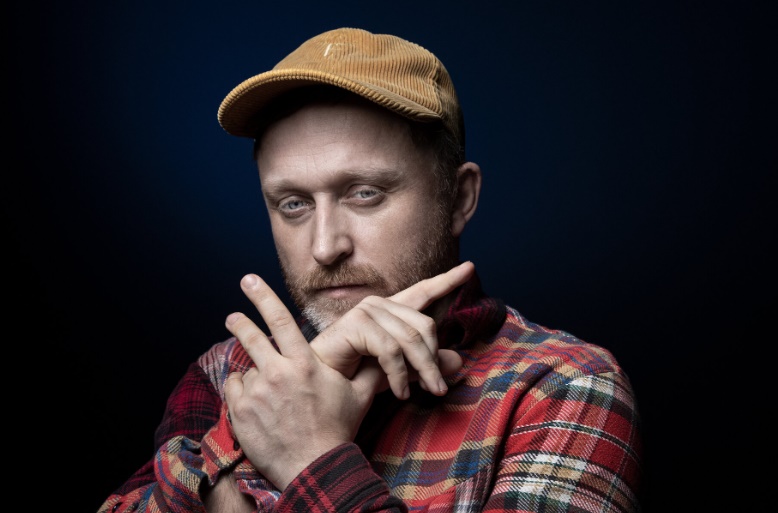 Supporting Madonna on Celebration Tour is the dancer and choreographer with over two decades of experience in the industry.
People recognized his work for his unique collaborative style, taunting the boundary between dancing and other art forms such as music, fashion, or theater.
Born in Belgium, Damien Jalet spent his childhood studying theater before changing to modern dances. He moved from Brussels to New York and finished his training there at the end of the 90s.
Starting in 2000, Jalet often collaborated with Sidi Larbi Cherkaoui and then attempted to create his shows. He participated as a dancer at first and tried other aspects such as music and singing.
Afterward, he regularly worked with stage designers and visual artists to further complete his performances.
His passion was brought to reality through the choreography for Suspiria, a horror film involving dancers and dark elements.
With that strong sense of art, it was pretty understandable why Madonna ended up choosing him for her upcoming tour.
Travis Payne – Choreographer
Born in 1971, the Atlanta-born prodigy learned his first dance moves at the age of 4.
When Payne was 13 years old, he enrolled in the Northside School of the Arts. After joining the Harrison Dance Company, he finally moved to Los Angeles, the land of dreams.
The 19-year-old Payne was a legend for securing spots in projects of huge names like Michael Jackson, Janet Jackson, Prince, and Debbie Allen.
His works with MJ were extremely phenomenal and appreciated, leading to him being honored with the largest Michael Jackson tribute in the world.
Aside from collaborations with record artists, Payne took a deep interest in being a judge for various dance competitions like Live to Dance (2010) and Yoshiki Superstar Project X (2022).
In Madonna's Celebration tour, Payne will join the team as a choreographer, hoping to bring his amazing vision into the show.
Megan Lawson – Supervising Choreographer
There is a reason Megan Lawson is the first woman we mention in our list!
She was the lead choreographer and co-director for Madonna's Madame X tour, and now she will return to the Celebration as a supervising choreographer.
Growing up in Calgary (Canada), Lawson familiarized herself with multiple dance styles before going to Los Angeles, where the dance scene was and still is so prosperous.
She chose to partake in America's Best Dance Crew with the Fanny Pak team.
To describe Lawson's trademark, people call her style "a melting pot" of what she has experienced in performing, choreographing, teaching, and assisting in numerous projects and roles. It allows her to be so free and fun on stage, so full of musicality.
When not basked in spotlights, Lawson spreads her love for dancing through education and cinema, using her ability in storytelling with movements to be an inspiration.
Matt Cady – Supervising Choreographer
After over 10 years working tirelessly for the most impressive work of Madonna, Matt Cady has also stepped up and taken the position of a supervisor in choreography for the anticipated Celebration tour.
Matt Cady's credits range from live stages and music videos to TV shows and films, with projects for artists like Ed Sheeran, Ariana Grande. or Toni Braxton. He was also part of great tours by Ricky Martin and Madonna herself.
People know of Cady for symmetrical staging and galvanic choreography. He is also very determined to create narrative and articulated movements that show his special physical comedy.
Recently, Cady surprised his fans with a breakthrough in his career and an Associate Choreographer for the musical adaptation of The Devil Wears Prada. His venture into Broadway might lead him to interesting routes in the future.
Valeree Young – Supervising choreographer
Being a dancer with 11 years of experience, Valeree Young was confident enough to start choreographing as well as co-founding Eight & One Productions.
What sets Young apart from the majority in her field is how keen her eyes are for the details and how determined she is for perfection. Aside from talents, it is the attitude and commitment that gives Young the reputation she owns today.
After 5 years of attempting the choreographer role and success for Madonna's Rebel Heart tour as a principal dancer, Young has been entrusted with a supervisor position in the Celebration tour.
Celebration Tour Schedule
The entire tour is estimated to last for more than 6 months, from October 14th, 2023 to April 24th, 2024.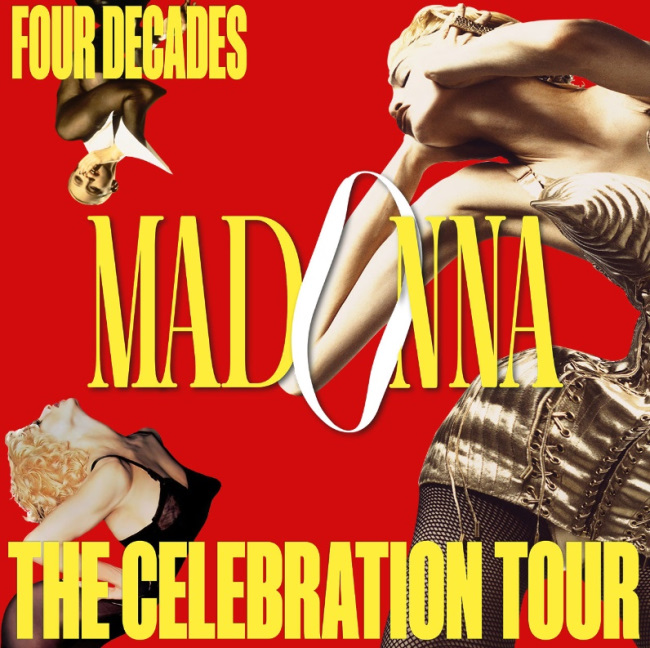 European concerts:
London, England: 14 – 18 October & 5 – 6 December, 2023
Antwerp, Belgium: 21 – 22 October, 2023
Copenhagen, Denmark: 25 – 26 October, 2023
Stockholm, Sweden: 28 October, 2023
Barcelona, Spain: 1 – 2 November, 2023
Lisbon, Portugal: 6 – 7 November, 2023
Paris, France: 12 – 13 & 19 – 20 November, 2023
Cologne, Germany: 15 – 16 November, 2023
Milan, Italy: 23 – 25 November, 2023
Berlin, Germany: 28 – 29 November, 2023
Amsterdam, Netherlands: 1 – 2 December, 2023
North American concerts:
New York, US: 13 – 16 December, 2023 & 22 – 23 – 29 January, 2024
Washington D.C., US: 18 – 19 December, 2023
Boston, US: 8 – 9 January, 2024
Toronto, Canada: 11 – 12 January, 2024
Detroit, US: 15 January, 2024
Montreal, Canada: 18 – 20 January, 2024
Philadelphia, US: 25 January, 2024
Chicago, US: 1 – 2 February, 2024
Pittsburgh, US: 5 February, 2024
Cleveland, US: 8 February, 2024
Saint Paul, US: 13 February, 2024
Seattle, US: 17 – 18 February, 2024
Vancouver, Canada: 21 February, 2024
Sacramento, US: 24 February, 2024
San Francisco, US: 27 – 28 February, 2024
Las Vegas, US: 1 – 2 March, 2024
Inglewood, US: 4 – 11 March, 2024
Thousand Palms, US: 13 March, 2024
Phoenix, US: 16 March, 2024
Denver, US: 19 March, 2024
Dallas, US: 24 – 25 March, 2024
Houston, US: 28 – 29 March, 2024
Atlanta, US: 1 April, 2024
Tampa, US: 4 April, 2024
Miami, US: 6 – 7 April, 2024
Austin, US: 14 – 15 April, 2024
Mexico City, Mexico: 20 – 24 April, 2024
Due to schedule conflicts, the concerts below have been canceled and refunded accordingly:
Tulsa, US: 27 July, 2023
Nashville, US: 22 December, 2923
San Francisco: 15 January, 2024
Las Vegas: 18 January, 2024
Phoenix: 20 January, 2024
More About The Celebration Tour
On January 18th, Billboard created a poll for fans to vote on the songs they wanted to see in the concert and also included a potential list. Other renowned publications jumped on the bandwagon too.
In the same week, Madonna further stirred excitement by asking fans a similar question on her SNS.
Originally, the tour was set for July 2023. However, Madonna had a condition with bacterial infection and thus postponed the kick-off until the illness subsided, leading to the rescheduling of other dates as well.
The canceled Nashville concert was going to be for the benefit of Trans Rights. The change of schedule certainly keeps interested parties on the edge of their seat.
At first, they prepared for 35 concerts. However, due to the high demand from fans (specifically on January 19th), some of the cities received a second show.
The Celebration tour marked the first time Madonna would go on a tour, not for a new album and the setlist would include her most successful hits.
Nevertheless, Billboard still reported approximately 1.2 million tickets sold till June 10th and a rate of 600,000 tickets per day, making it one of the most wanted concerts in history.
Many reports pointed out that the ticket price is extremely high even when compared with other internationally acclaimed artists, though the tickets were still sold out within minutes.
Final Words
The list of backup dancers for Madonna's Celebration tour will be updated accordingly as the concerts go on. However, our compilation is still limited and thus missing out on many names!
If you have seen the lineup and recognized other faces, don't hesitate to share the name with us so we can bring more information to you!