Watch a music video or go to a live concert. There's a good chance you'll see backup dancers.
We have received a lot of questions about them like "Who are they? What do they do? How much do backup dancers make?".
Most of the people asked were dancers interested in pursuing it as a long-term career.
This article will answer all the questions you have about backup dancers. We'll also give you an idea of the benefits you can expect if you go all the way and become a professional backup dancer!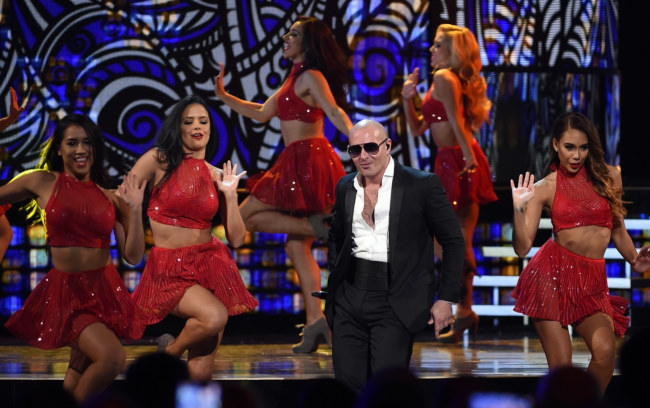 What Are Backup Dancers?
When people think of dancing as a profession, they always imagine standing at the front of the stage with the spotlight honing down on them.
But that's not the case for backup dancers.
Instead of being at the front, they merge into the background. They use their dancing skills to support the main performer rather than hogging the spotlight from them.
If they do their job right, the backup dancers should melt right into the performance and improve the main performer's act.
It's an invisible job most of the time. To be completely honest, if you're looking for "idolation" and fame, being a backup dancer may not be it for you.
But if you only want a stable career in the dance industry, it's a pretty decent job path that comes with many benefits.
For example, you'll be able to meet and work with world stars. Then, you'll also tour across the country and beyond with them.
For people who love this kind of nomadic lifestyle and have the skills and talents to support it, a career in backup dancing is hugely appealing.
How Much Do Backup Dancers Make?
Backup dancers mostly work on a freelance basis. So, the pay will vary depending on the gig.
If you're worried about underpaying, there are certain industry standards in place to prevent it from happening even if you're not part of a union.
For gigs between one to four hours long, $175 and up is a good going rate. And for gigs that are longer (four hours and beyond), you can negotiate from a baseline of $250.
Depending on your experience and skill, you can score gigs as high as $1,000 per session!
But if you're part of the very few backup dancers that work for a dance company (Broadway, for example,) then you can count on a more stable salary.
According to the U.S. Bureau of Labor Statistics, the average dancer gets paid $17.15 an hour. For dancers performing in Broadway plays, they get paid $1,861 per week.
In addition to compensation, they get other benefits like health insurance, costumes, therapies, and training, as well.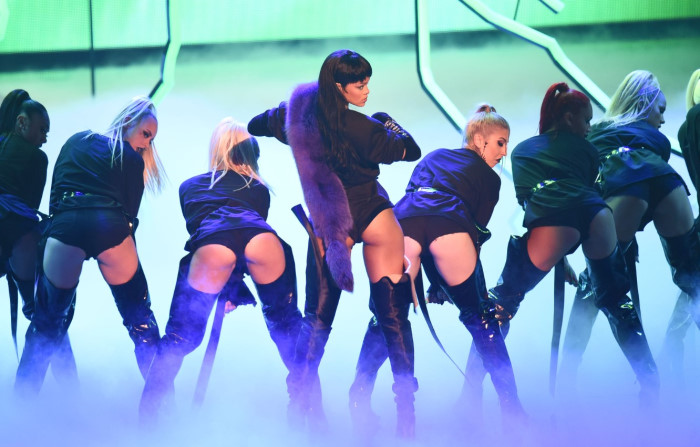 How much do backup dancers make on tour?
Backup dancers are typically hired to perform in commercials, music videos, or live concerts. In this case, a dancer's income will be divided into two parts: rehearsals and shoots. The dancer is paid for both.
If the dancer has to work 4 hours a day (including both rehearsals and shoots), the going rate is around $175 per day.
On the other hand, if the dancer has to work 8 hours a day, the rate is expected to be higher at $250 per day.
Occasionally, dancers may be asked to work overtime, such as for final rehearsals before a big show. If the day's work is less than 12 hours, the dancer is paid $46 per hour of overtime.
However, if the day's work has already exceeded 12 hours and the dancer is still asked to stay, directors will have to pay up to $65 for every hour of extra work.
How much do backup dancers make per show?
This will entirely depend on who you're touring with.
Now, there are many rising stars out there who may need to enlist the help of backup dancers.
In those cases, it's hard to gauge exactly how much their backup dancers are paid since salaries are usually a hush-hush business.
What we can tell you, however, are the rates paid to backup dancers of big stars like those who dance for Beyoncé or for Lady Gaga.
According to one report, backup dancers who performed with Beyoncé for her Coachella performance in 2021 were paid $2,500.
This is a figure that hasn't yet included rehearsal times and the likes, which would have driven up the final pay even further.
Beyoncé's backup dancers are among the highest paid in the industry, so if you're planning to join, don't expect such great pay right out of the gate.
Dancers who worked with Lady Gaga during her 2017 Super Bowl halftime show were paid $1,000 for their efforts.
Sure, it's lower than Beyoncé's figures, but it's worth noting that Beyoncé's Coachella performance probably brought in far more revenue than Lady Gaga's halftime show.
One estimate showed that Beyoncé probably made around $4 million from her set at the festival. So, paying $2,500 plus some extras for backup dancers was probably a trivial task for her team.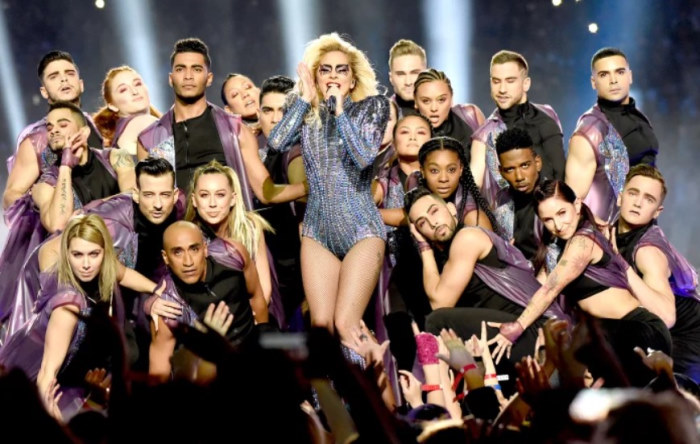 What Affects A Backup Dancer's Salary
As you can see in the case study above between Beyoncé and Lady Gaga, not every backup dancer is paid the same.
There are many factors that affect the final figures written on paychecks at the end of the day. Here are the major ones.
Years of Experience
Like with every other job in the arts, the more experienced you are, the higher you will get paid. Dancers who have just started out may have to work with no pay at all to get exposure.
But, your pay will gradually rise as you collect more experience and have more gigs to show under your belt. You'll have more bargaining power when you sit down to negotiate pay with prospective employers, as well.
Here are the income brackets based on how many years of experience you have.
0-5 years: $34,000/year
5-10 years: $40,000/year
10+ years: min $47,000/year
Yes, when you first started out, it would be hard to live off of backup dancing gigs alone. That's why dancers typically have to take up side gigs or businesses to boost their incomes.
Education
You don't need formal education or a college degree to become a backup dancer. Most gigs hold auditions, so the most important thing is the dancing skills you already have, not where you learned them from.
However, dancers with a college degree majoring in dancing tend to get paid higher than those who don't.
Alternatively, you can try and gain experience by dancing or working at conservatories, studios, and academies. They also count toward the "Education" line on your CV.
Certification
Certification typically goes hand-in-hand with formal education.
If you have a certification from an accredited university, dance academy, conservatory, or studio, then you're going to have a higher chance of scoring a well-paying gig than those who don't.
Dancing skill levels
This is the most important part; it will decide exactly how much you'll get paid and how many gigs you can get.
Talented dancers who show exceptional skills during auditions will be offered higher rates. And, if they negotiate, they will be able to get the organizers to pay more than the advertised rates on the job description.
So, it's important that you train and take classes whenever possible to improve your skills. As a dancer, it's the thing that makes you money!
But higher skill levels or talents don't just give you high-paying jobs. It's also going to give you networking opportunities, as well.
Organizers may remember you and refer you to others. Or they can contact you for future gigs.
Big stars or upcoming artists
Experienced backup dancers who work for Ariana Grande, Justin Bieber, Taylor Swift, and other big stars will be paid more.
But as expected, if you're new and don't yet have a lot of experience, unless you're truly exceptional, you may not immediately land gigs with these A-class celebrities.
Instead, you'll have to stick with upcoming artists and rising stars. They may not have strong finances, so be prepared to be offered a low rate.
Nevertheless, if you're persistent enough, these small-time gigs can be your launchpad to better-paying, higher-profile jobs!
Check more: How much do Pole dancers make?
How Backup Dancers Make Money After Retiring from Performance
Dancing – even backup dancing – is a beautiful form of art.
But unfortunately, just like any art, it requires the artist to make many sacrifices. Dancers have to trade in their health to pursue the job professionally. Some only dance for a decade before retiring.
Tragically, many suffer from career-ending injuries and are forced to cut their career short.
But many others are so resilient that they can dance for two decades without even looking like they're tired.
Nonetheless, most dancers will retire by the time they hit their forties.
Fortunately, "retiring" in this case doesn't mean ceasing to work in the dance industry completely.
Instead of dancing, ex-backup dancers can become dance choreographers, instructors, famous Tiktok dancers, and therapists.
Many backup dancers started their own dance companies and became celebrities in their own right!
Overall, there are many venues that you can take after you grow tired (literally) of the spotlight and the stage.
Final Words
Backup dancers may not sound like a glamorous job, but if you're passionate about dancing, it's a job that's as good as any.
Now that you have learned what backup dancing involves and how much backup dancers make, it's time to sit down and think clearly about your decision.
The pay may not be great initially, but it will certainly improve. And consider all of the side benefits of the job, too, rather than just looking at the pay alone.
Good luck!