Let's be real: The Country Princess who turned into a pop star has some of the most amazing tours.
Without these phenomenal backup dancers for Taylor Swift, her shows might not have been so successful.
Let's do a quick head count and take a closer look at them!
16 Backup Dancers For Taylor Swift
Christian Owens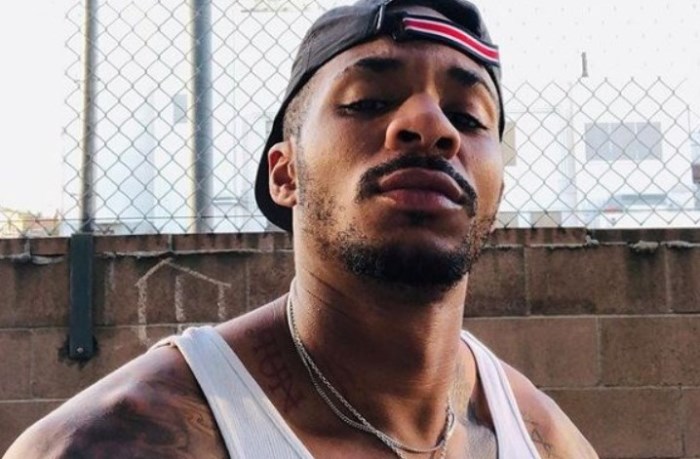 Owens was all over the news lately as Taylor Swift made sure he got a recording contract and a chance to showcase another side of himself.
If you are into R&B, you can check out his "Baby Girl" single for a heartfelt melody accompanied by sweet lyrics.
You might be asking whether he is a dancer or not, yet not to worry, this man started dancing when he was 13 years old and trained with excellent choreographers.
Dancing is like breathing for Owens, and he always gives his everything into the performances.
After getting selected for Taylor's 1989 Stadium & Reputation and doing extremely well in his roles, Owens became a familiar face for Swifties. They didn't even need the full MV to tell who he is.
In Swift's Eras tour, Owens is confirmed to participate and open the shows in Chicago (June 2), Detroit (June 10), Pittsburgh (June 17), Minneapolis (June 24), and Los Angeles (August 4).
Giuseppe Giofrè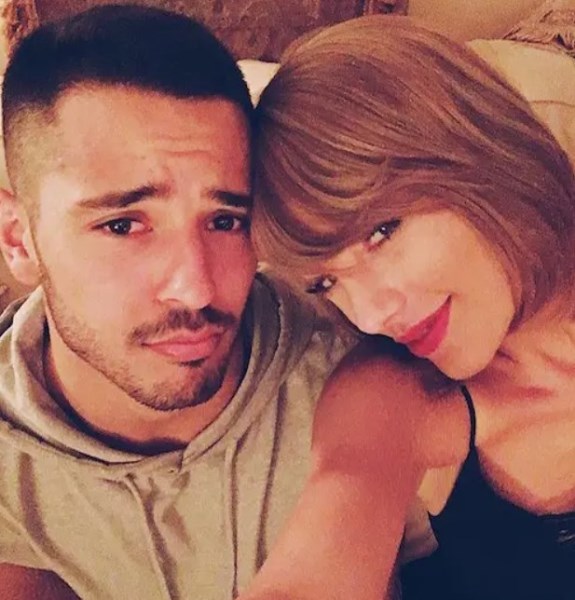 Giofrè is a dancer and choreographer born and raised in Italy.
During his childhood, he was exposed to ballet at a very young age. This probably helped him hone the necessary to adapt to more modern styles like jazz and hip-hop.
In 2011, the 18-years-old Giofrè took part in the Amici talent show and won the prize for dancing.
This victory brought him a scholarship with the Millennium Dance Complex and paved the way to appear in music videos and work with renowned names in showbiz, Taylor Swift included.
Giofrè also diligently cast for dance shows. He returned to the Amici show in 2016 and 2020 as a dancer and an assistant.
The troupe for Dancing with the Stars 2019b had his appearance as well, perhaps due to his prominent performance in J.Lo's It's My Party tour.
Starting in 2015, he has become a backup dancer for Taylor Swift on the 1989 World Tour.
Three years later, he again appeared alongside Swift for her Reputation Stadium Tour. Unfortunately, Giofrè is trying out his new role as a judge for the Amici show, thus he won't be part of the Eras tour.
You'll love: 20 Most Popular Fortnite Dances
Gracie Stewart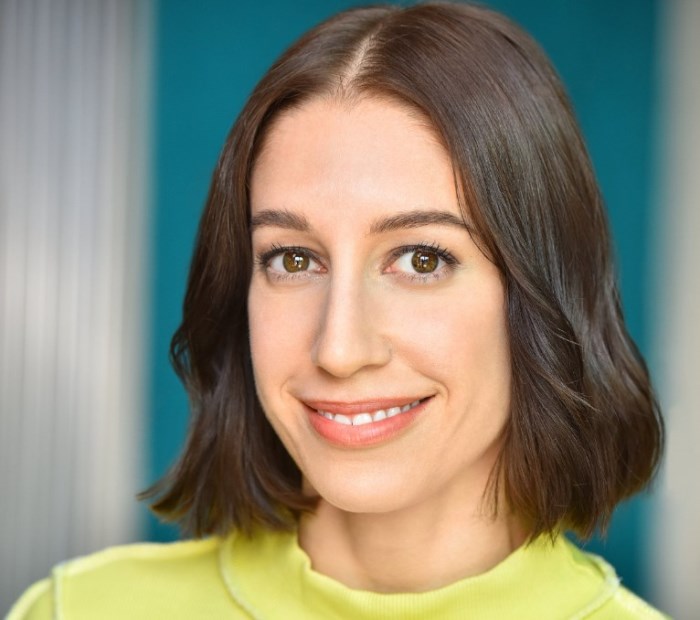 Enough with the men, let's give this lady some attention! Stewart is a professional dancer, model, and actress with Australian blood and a Los Angeles base.
Stewart is known for being part of Ariana Grande's dance line ever since 2013.
At first, she only appeared in TV performances and occasionally got replaced. But during Ariana's Honeymoon tour, her position was fixated.
Unlike most dancers on this list, Stewart is also experienced in acting with a good dose of film credits under her belt.
You might search for her appearance in Goddess or Happy Feet 2. She is also a familiar face on gameshows and contests such as X Factor, So You Think You Can Dance, idol, and more.
After her performance on Swift's Reputation tour, she became one of the famous backup dancers that fans remember and want to see again in the future.
Grant Gilmore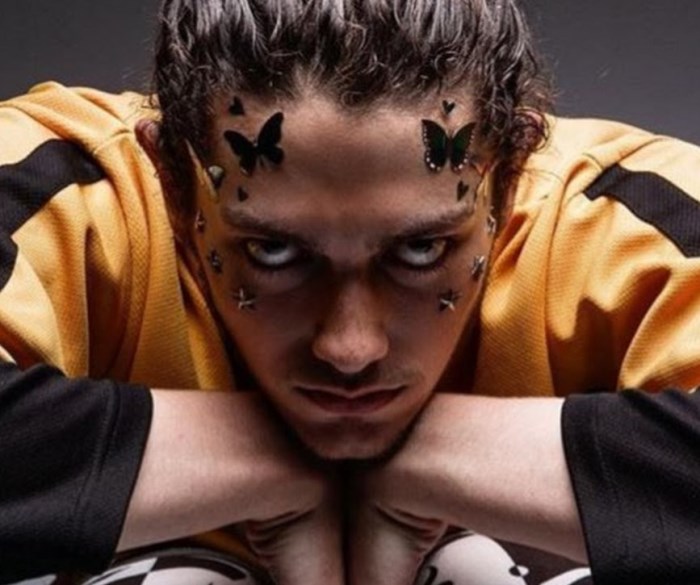 If you want a versatile dancer who is never afraid to try new concepts, Grant Gilmore will be one of them. Sometimes, he will even appear with a completely different image, making it difficult for you to recognize him immediately.
Before working with Taylor Swift, Gilmore is a dance instructor. The uniqueness in his style is also shown in his classes and not merely on stage.
Talents will eventually be unveiled, and the teacher's reputation soon reached celebrities.
The first notable stage Gilmore has is at Teen Choice Awards 2017 with Rita Ora. It was good enough for him to immediately be noticed by the Swift team, and he joined the Reputation tour after, leaving a good impression on the audience.
Instead of riding the waves of fame, Gilmore wants to focus more on being a dance teacher and inspiring dance enthusiasts to chase their dreams.
Jan Ravnik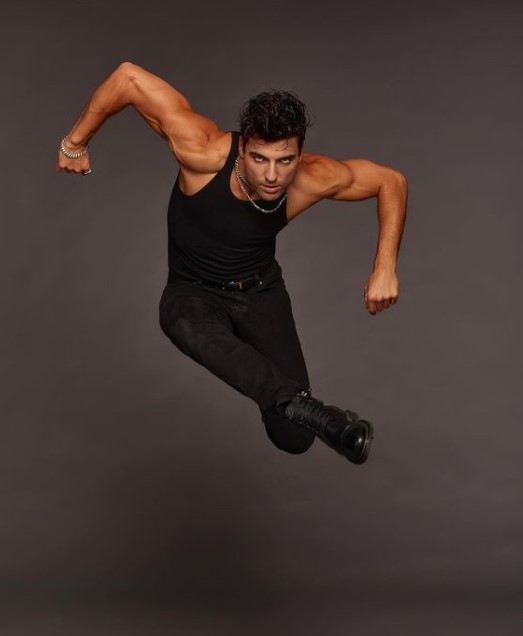 Among Swift's lineup for the Eras tour, Jan Ravnik is one of the hot backup dancers who were recognized for amazing skills backing up a beautiful face.
He hasn't appeared in Swift tours before, though his reputation has been at its peak for a while.
The Slovenian dancer began with competitive dancing and succeeded with multiple championships. His prizes range from national and continental to international titles.
Whether it is solo or group dancing, Ravnik can bring the best out of himself and exceed everyone's expectations.
After getting the noblest award a dancer can achieve in Slovenia, he decided to find opportunities in America and got to work with the dive Mariah Carey on Apple TV and commercials right away.
After Mariah, other stars like Paula Abdul and Bruno Mars also entrusted him with a position in their dance team.
Ravnik still seems to be destined for awards. He got a nomination for the Favorite MV choreographer on the Universal Award along with many acclaimed names in the dance world.
Jake Roark Kodish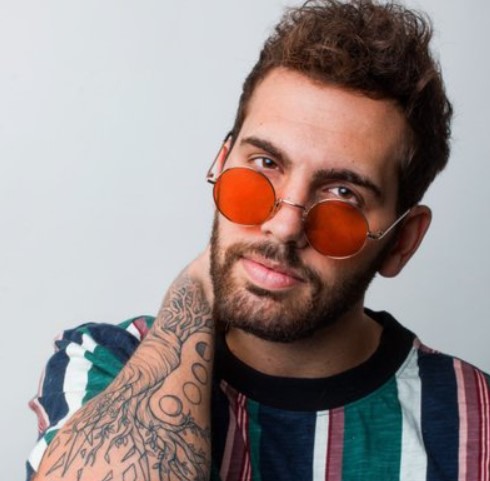 Compared to most professional dancers, choreographers, and instructors, Kodish had a rather slow start. He only found a predilection for dancing at the age of 12 and choreographed his first piece four years later.
He chose a conventional way to showbiz by participating in a contest, specifically America's Got Talent, and made it to the quarter-finals when he was only sixteen.
Two years more, the young man came to Los Angeles for better training and chances.
The list of celebrities he has worked with would make a lot of people envy: Ricky Martin, Justin Bieber, Selena Gomez, Mary J. Blige, and The Weeknd. The projects were for prestigious events such as BET Awards or Billboard Music Awards.
During Taylor Swift's 1989 tour, he was working for her as a dancer and a songwriter. This multi-talented man also tries other paths by teaching dance classes and opening a YouTube channel.
Jake Landgrebe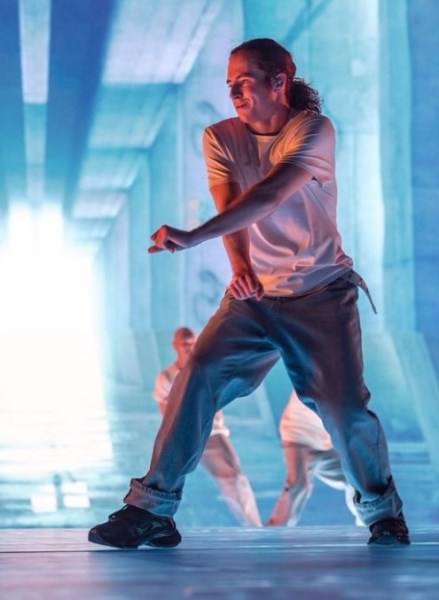 Landgrebe has a very role-model beginning, wherein he visited a local studio and grew very attached to the movements taught in class.
Encouraged by his first teacher, Landgrebe registered for hip-hop conventions and different studios.
While Landgrebe is not much of a choreographer, he is a skilled dancer who can execute the routine with the same vision as the choreographer.
This talent, combined with his proficiency in various styles of dancing, granted him more opportunities to work with the best in the industry.
His popularity skyrocketed after his exceptional performance on Justin Bieber's Purpose tour. It opened up the way for him to work alongside Janet Jackson and Dominique Battiste.
After joining Taylor Swift on her Reputation tour, he was invited to appear in her music video Willow.
Jazz Smith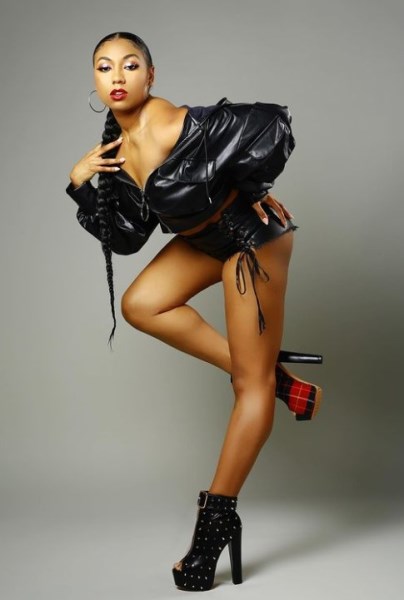 Out of every dancer on Swift's team, Jazz Smith must be the most intriguing name.
After seeing her experienced and confident performance in Taylor Swift's Reputation tour as well as the Willow music video, it's hard for us to imagine she was only 18 years old at that time.
Aside from projects with Swift, Smith has also danced for Maren Morris and Zedd in The Middle. This video had its debut in the 2018 Grammy Award, further contributing to Smith's reputation.
Currently, at 23 years old, she has a promising career ahead. We are excited to see more of her amazing performances.
Kim "Toshi" Davidson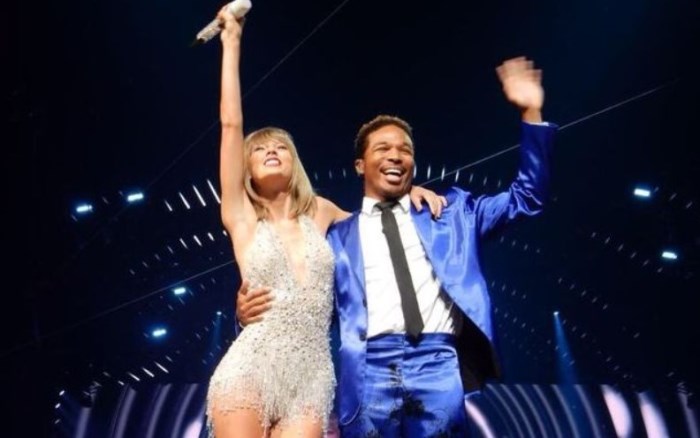 Born and brought up in Queens, New York, Toshi adapted to the variety of cultures in the city and incorporated them into his dance moves.
In January 2915, he started uploading his content to Instagram and gained quite a reputation from them.
He got the chance to work with various celebrities including Camila Cabello, Selena Gomez, and of course Taylor Swift. His IG account has steadily gained over 60,000 followers over the year.
However, we might not be able to see him again after the Reputation tour. Taylor Swift was very displeased to know about his misogynistic comments and decided to fire him.
Maho Udo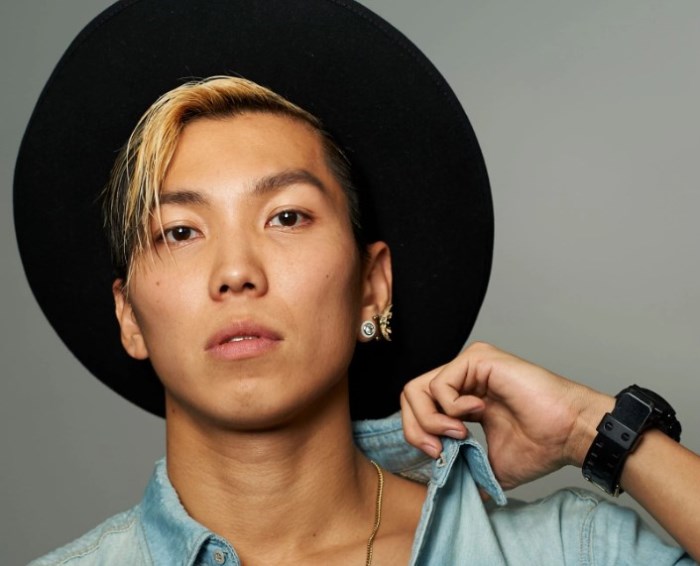 Here comes the first Asia-born backup dancer for Taylor Swift.
Maho Udo was born on August 22nd, 1986 in Kyoto. He started learning a combination of ballet, hip-hop, jazz, and gymnastics at 12 years old.
From 1999 to 2003, he danced for a lot of well-known artists in Japan like ARASHI, KAT-TUN, V6, and more.
His career was stable enough that an abrupt change would be a risk to take. But Udo was willing to face the challenge.
Leaving Japan in 2005 when he was at the ripe age of 18, Udo spent the next three years working and gaining more experience from the most famous dancers in the entire world.
His talents in different dance styles convinced them to give him more job opportunities.
His first success in the US was getting a visa to work in America, followed by a contract with Madonna on her Sticky & Sweet tour.
He also passed the demanding auditions for famous artists like Justin Timberlake, Justin Bieber, and Taylor Swift. The Blank Space singer chose him for the 1989 Reputation tour.
Maria Wada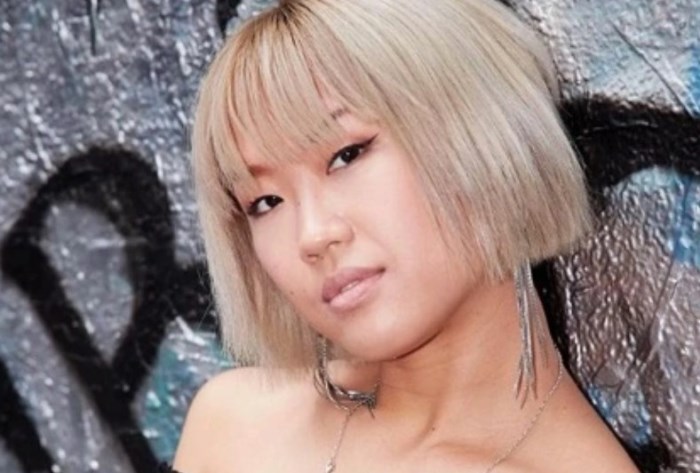 Maria Wada is originally a Yoga teacher with sufficient experience in dancing. She obtained a work visa in 2009 and immediately secured a slot to perform on Beyonce's stage at the MTV Video Music Awards.
Seeing a lot more opportunities in Los Angeles, Maria moved and found the chance to work for superb names in the industry, including Madonna, Britney Spear, Katy Perry, and Taylor Swift.
The Japanese vibe in her appearance made her extremely memorable during Swift's Reputation tour.
As a Yoga instructor, Maria knows what to do to maintain a physically and mentally strong state for herself. Aside from dancing, she loves to teach Yoga and shares the joy of life with other people.
Mark Villaver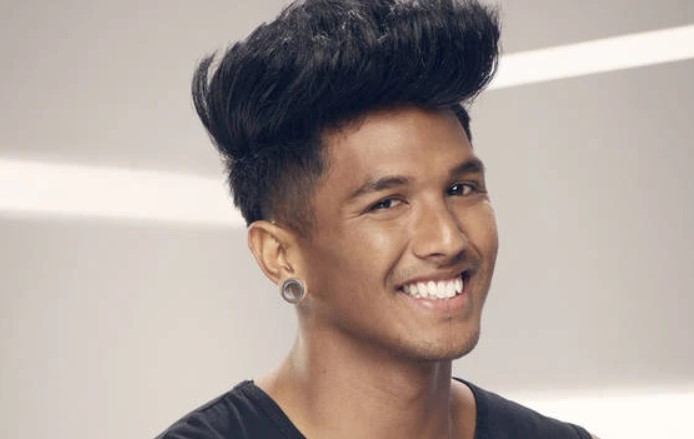 When Villaver was living in beautiful Hawaii, he used to do break-dance all the time.
But as he hang out with other dancers and saw what they could do, he got inspired enough to try other styles. Eventually, he grew more ambitious.
After moving to Los Angeles, he followed a slow but steady path: joining auditions for TV shows. His talents were enough to get him an appearance in the finale of American Idol S11, then a whole season of X-Factor.
With his outstanding stage presence, he was selected to dance for superstars like Ricky Martin and Ariana Grande on the most desirable award shows.
His opportunities for Tv programs also came flooding in.
Mark Villaver is probably the most familiar with Taylor Swift because he has been working on her RED, 1989, and Reputation tours.
Nadine Olmo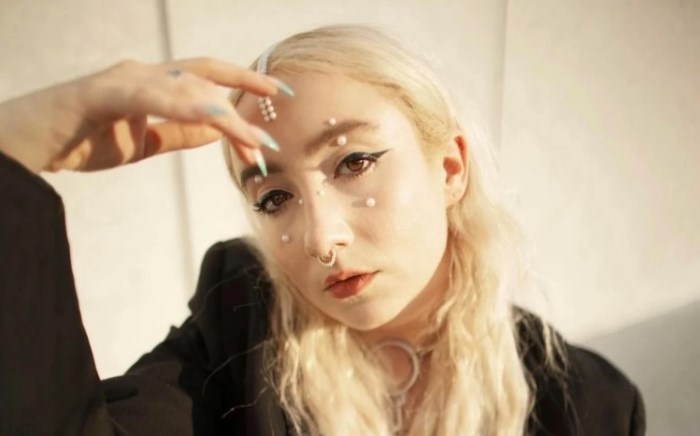 Nadine Olmo is the next lady in our compilation. She is so unique from her look to her dancing style.
This California girl has been dancing her heart out since she was four years old. This freedom lasted until she graduated from high school.
As soon as she reached 18 years old, she came to New York on a scholarship to the Broadway Dance Center.
Not only did she train diligently at school, but she also ventured into the underground and learned a variety of styles like house, popping, whacking, and even contemporary.
Olmo is quite experienced in jobs related to music videos as she works for many artists like BANKS, Diplo, SONNS, and more.
Her credits for TV shows are also remarkable with a series of titles: GLEE, Dancing with the Stars, and American Music Awards.
In Los Angeles, Nadine Olmo was featured in Taylor Swift's Reputation tour. People were instantaneously impressed by the petite girl with powerful movements telling the most earnest stories.
Robert Green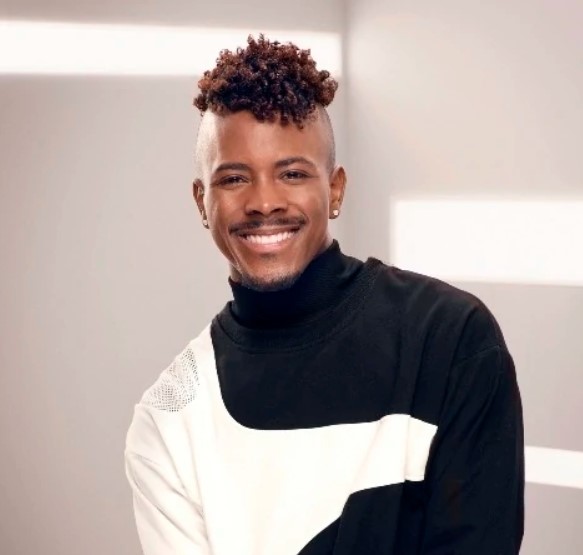 Green is a choreographer and dancer based in Los Angeles. He loved to create videos of himself and even had a video of himself calling home right after being selected for Swift's 1989 tour.
We looked up this adorable man's information and learned that he is a dance teacher featured on the Broad Dance Center website.
Before finding his passion in dancing, Green had played violin for 12 years and got a scholarship for double majors. Exceptional choreographers saw the potential in him and opened a new door.
Only two years after he changed his career, Green was chosen for Swift's 1989 world tour. The viral video call mentioned above and the excellent performance earned him more opportunities to dance for other top-tier artists.
With his extensive knowledge of music, he wishes to give his students this musicality as well as stage presence.
Stephanie Mincone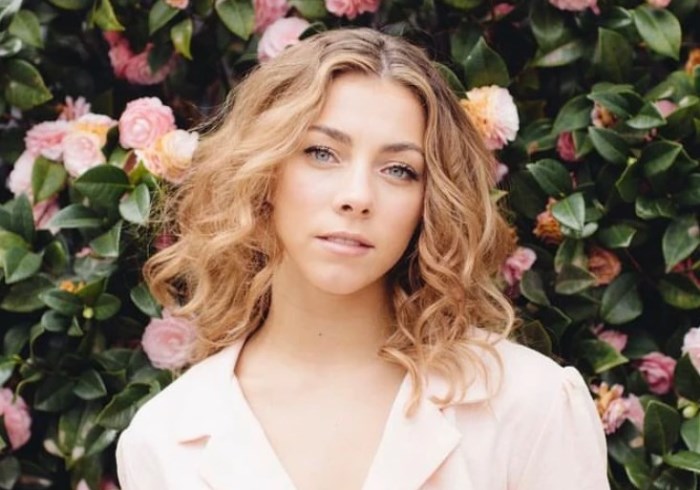 There is probably no one on this list that kicked off a dance career earlier than Mincone.
Seeing how the baby Mincone moved to the music so naturally, her parents decided to send her to dance class at the age of three.
Like many New York dancers, she went to Los Angeles after finishing classes at Broadway Dance Center.
The talented young lady quickly grabbed her chances to dance for Sia at Coachella 2016 with a few solo routines.
This success made Taylor Swift's team notice her and want to have her on the Reputation Tour. The crowd of 80,000 people left an unforgettable impression on the 23-year-old Mincone.
A lot of dancers have traveling experiences, though not all of them could utilize them like Mincone.
She shares her passion to see the entire world. She makes the most out of her time, for she is well aware of how unpredictable this career is.
Sam McWilliams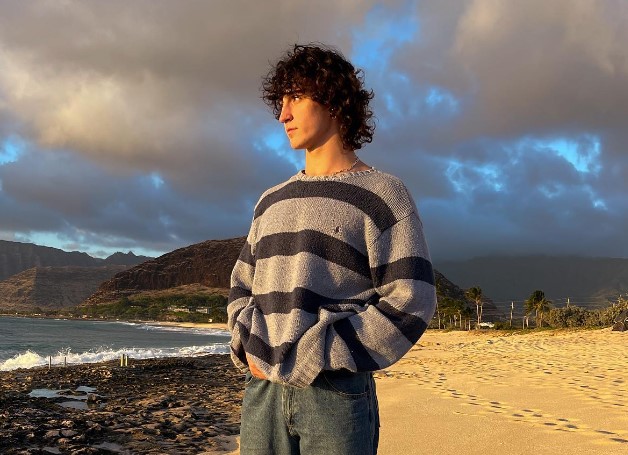 Sam McWilliams is the youngest among the dancers on our list.
At 15 years old, he danced with a group of veterans and managed to shine in his very own way. It's not an exaggeration to say McWilliams can bring something refreshing to the dance world.
Quickly being accepted by the IMMA studio, he got the chance to learn from the famed Will Adams as well as the chance to work with internationally acclaimed artists.
He has performed at the American Music Awards and the show So You Think You Can Dance.
He is part of Taylor Swift's lineup for the Eras tour in 2023. There certainly will be a lot of people who are excited to see this talented young man on the big stages!
How Much Does A Taylor Swift Backup Dancer Make?
As Taylor Swift is one of the leading singers in the industry, she can and will choose only the best dancers, which means the paycheck for them must be more significant than most dancers.
According to Payscale, backup dancers in the US generally earn $30 per hour, depending on how proficient they are with their job. Their annual wage ranges from $30,000 to $45,000.
Based on the profile of the dancers in this list, we can tell Taylor Swift's backup dancer salary will be more than the average rate.
Final Words
The second half of 2023 would be a busy season for artists. And our talented backup dancers for Taylor Swift are ready to set the stages on fire alongside this super pop star.
Who are you looking forward to seeing the most in the upcoming ERA tour?
What sort of gimmicks are you most expecting from them?
Don't hesitate to let us know about your favorite dancers!