Russia is famous for many things, but for the concert-going crowds, it's the land where many of the best dancers in the world hail from.
There's no shortage of famous Russian dancers who are loved for their charisma, stage presence, and near-perfect technical skills.
In this article, you will find a list of the best Russian dancers and their stories!
But note that since "achievement" and "fame" are relative, there's no particular order in this list. Every name listed here is the best in the business, and their performances are equally as mesmerizing and great as the others.
10 Famous Russian Dancers To Earn Your Follow
Mikhail Baryshnikov – Famous Russian ballet dancer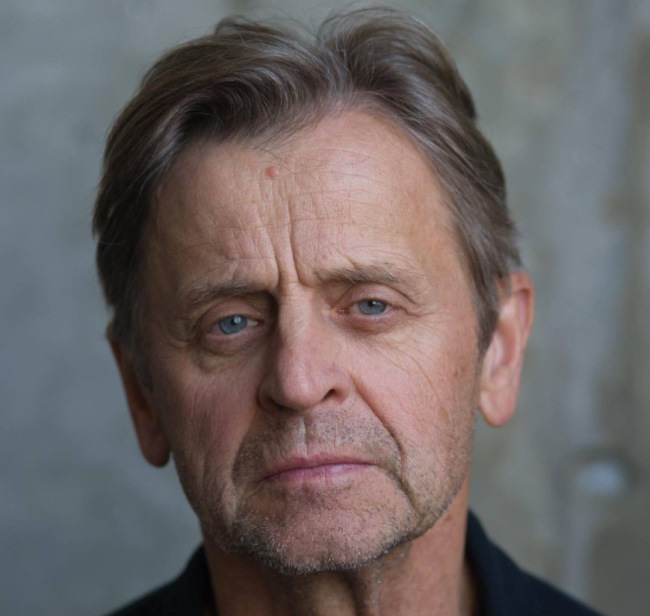 In the 1970s and 80s, among the greatest names in the ballet community was Mikhail Baryshnikov.
He was famed for his physical prowess and technical knowledge, which allowed him to perform tricky moves with remarkable elegance.
He was born on January 28th, 1948, in what's now known as Latvia (back then, a state of the Soviet Union).
His mother introduced him to the beauty of the arts through dancing and opera when he was young. And that was the motivating factor that led him to pursue ballet as a profession and a passion.
Like most ballet dancers, Mikhail's dancing career began when he was young. He took his first ballet classes in 1960 when he was 12.
By the time he became an adult, he'd already won many competitions and awards.
His stage presence, physical strength, and "purity of technique" caught the eyes of concert-goers and choreographers alike.
Famous ballet choreographers like Konstantin Sergeyev and Igor Tchernikov started writing ballets for him. Some of which, like Leonid Jakobson's Vestris in 1969, were considered Mikhail's signature performances.
In 1974, he defected from the Soviet Union to Canada, dissatisfied with the government's restrictions placed upon his performances and works.
For a while after his defection, he joined the American Ballet Theater and went on tours performing classics like The Nutcracker and Don Quixote.
Mikhail even got to work with the legendary choreographer George Balanchine from 1978 to 79 during his stint with the New York City Ballet.
After retiring from performance roles, Mikhail took on other roles, like artistic director and choreographer.
But most notably, he even became an actor, starring in popular movies and television series like Sex and the City!
Read more: Who is Mikhail Baryshnikov's wife?
Altynai Asylmuratova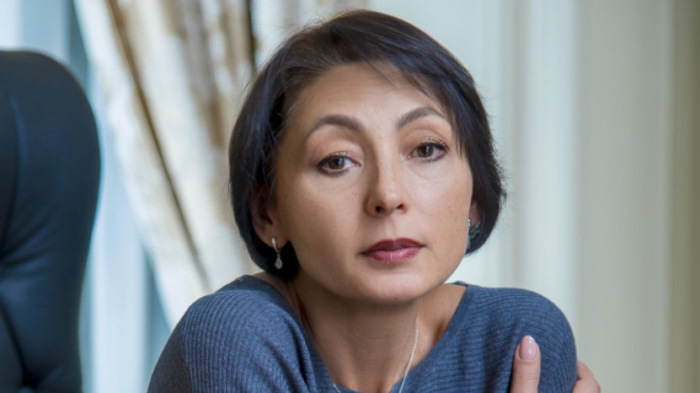 Altynai Asylmuratova is a Kazakh (formerly a member state of the Soviet Union) ballerina who rose to great renown in the 70s and 80s. Alongside Mikhail Baryshnikov, Asylmuratova was considered among the best of her time.
She was born on January 1st, 1961, to a family with a theatrical history. Her parents graduated from the Leningrad Choreographic School and were ballet dancers and choreographers.
Even her grandparents were associated with ballet, her grandfather being the chief choreographer at the Kazakh National Conservatory.
So, you can say that ballet runs in Asylmuratova's family!
Asylmuratova graduated from a ballet class with the famous Soviet ballerina and instructor Inna Zubkovskaya in 1978.
She was accepted into the Kirov State Academic Theater of Opera and Ballet, where she eventually rose to the rank of prima ballerina in 1987.
She served in this function until 2000 when she retired from the stage and reverted to a teaching role.
During her time as a ballerina, her popularity was far higher in Western countries than in the Soviet Union due to her frequent tours abroad.
Asylmuratova was widely loved both for her physical beauty as well as the beauty of her dance.
She has starred in virtually every classical ballet, from The Sleeping Beauty and Giselle to more modern ballets by choreographers like Balanchine and Roland Petit.
You can still find recordings of her performances of Le Corsaire, La Bayadère, Les Sylphides, and The Sleeping Beauty online!
Ekaterina Krysanova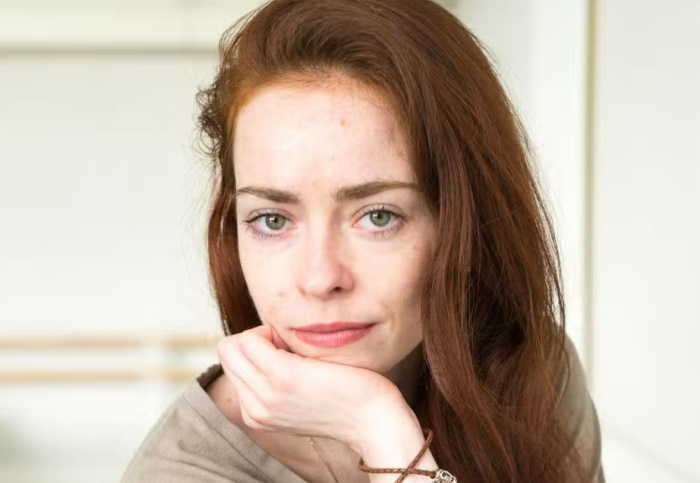 Interested in hearing about an active ballerina that you can go and watch perform right now? Look no further than Ekaterina Krysanova. She's one of the most famous Russian ballerinas today.
Born in 1985 in Moscow, Russia to a family that's artistically inclined, Ekaterina was taken by her mother to a ballet class when she turned 8.
It proved to be a good decision because young Ekaterina took to ballet with great enthusiasm.
In 1995, she began to study at the Galina Vishnevskaya Opera Singing Center in Moscow.
After hopping from one institution to another to hone her ever-developing skills, Ekaterina ended up at the famous Bolshoi Ballet Academy in 2002, where she graduated a year later in 2003.
But from 1995 to 2003, she didn't just study. Ekaterina also participated in many competitions.
Notably, she won a gold medal in the 2001 Prix de Luxembourg International Ballet Competition. She won several bronze medals in competitions held around Russia, also.
After graduating from the Bolshoi Ballet Academy, one of the best ballet companies worldwide, she became a dancer for the Bolshoi Theater.
Ekaterina saw a meteoric rise through the rank of the theater, becoming the Leading Soloist in 2009.
In 2011, she attained the rank of Principal. It's a rank that she's still holding today.
She has performed many classic works, like The Nutcracker, Sleeping Beauty, and Don Quixote. You'll also find many of her neoclassical-modern performances online, as well, like The Taming of the Shrew in 2017.
Artem Chigvintsev – Famous Russian Latin dancer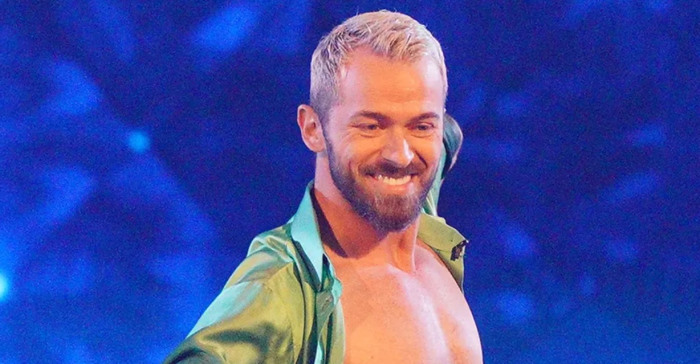 Ballet isn't the only thing that Russia is known for, though. There's a famous dancer from Russia in just about every discipline and style of dance. And in Latin dancing, that person is Artem Chivgintsev.
Artem was born on June 12th, 1982, in the former Soviet republic of Udmurt (now a part of the Russian Federation).
In 2003, Artem moved to the United States. His first stint with professional Dancing was with the ballroom champion dancer Giselle Peacock.
He applied to be a contestant on the first season of the popular dance reality TV show So You Think You Can Dance. Unfortunately, he was eliminated with his partner Melissa Vella during one of the rounds.
But it wasn't the last time the public saw Artem on the show. He came back in the second season as a guest choreographer.
But it's not just So You Think You Can Dance. You can also find Artem's name and performances on other dance reality TV shows. He was featured on Strictly Come Dancing by the BBC in the show's series 8.
Artem starred in Dancing with the Stars by ABC for several seasons, from season 18 onward.
Artem stood out from the rest in each show with his explosive energy. His attractive look is also one of his greatest assets. After all, unlike a dancer, Artem is a social media personality and an actor!
Pasha Kovalev – Famous Russian ballroom dancer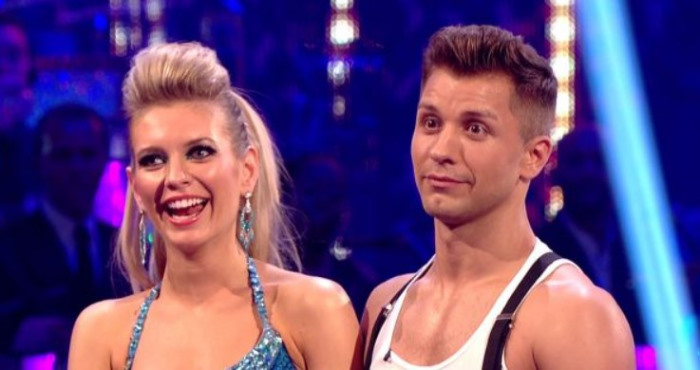 Pavel Kovalev (also known as "Pasha") is a professional Latin and ballroom dancer. Like other prodigies on this list, Pasha began to dance early.
He took his first dance classes when he was eight and competed in many competitions with his dance partner Anya Garnis in Russia.
In 2001, Pasha and his dance partner – Aya Garnis – moved to the United States, where they further pursued their dance career.
Notably, in 2007, they signed up to be contestants on So You Think You Can Dance.
They made their first appearance during season 3 and have participated together in eight other seasons ever since. Sometimes as contestants, sometimes as guest choreographers.
Other than So You Think You Can Dance, Pasha has also made appearances in other shows, like Strictly Come Dancing. As a dancer, he has the best record in the show's history thus far, with a total of 13 perfect scores.
That should give you an idea of just how magical his performances are. If you're interested, recordings of his performances online are freely available.
Kristina Rihanoff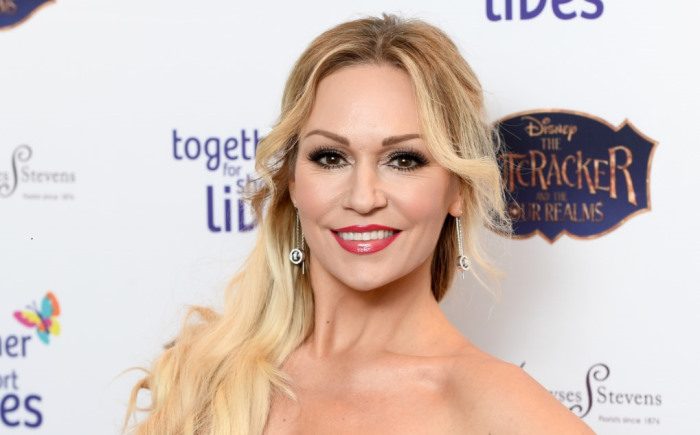 In the world of ballroom dancing, Kristina Rihanoff is a famous name. Born in the old Soviet Union on September 22nd, 1977, she has been dancing and instructing for decades.
And during all that time, she won many awards, honors, and accolades.
But before we get there, let's start from the beginning!
Kristina was born to a family of engineers in Vladivostok, Russia. Her parents took her to dance classes when she was only five years old, where she first learned how to move like a dancer and gained the passion for becoming one.
In her teenage years, Kristina worked as a part-time dance instructor. It was an extremely lucrative job at the time. Kristina could earn in one day what would have taken her professionally-educated mother a month to earn.
Her instructions were so sought-after that at age 21, she was invited to the US to train Russian ballroom dancers there.
And as her reputation grew, she taught not just in the US and Russia but also in other countries like China, Hong Kong, and Japan.
But teaching wasn't the only thing she did. Outside of classes, Kristina performed herself.
In the 2005-2006 season, she won 1st prize at the South African International Latin Championship.
Kristina also won 2nd prizes at the US National American Rhythm Finals, the Open to the World competition, and the Mambo Championship from 2003 to 2006.
Kristina participated in popular dance TV series like Strictly Come Dancing. She also participated in many live tours and stage productions.
Evgenia Medvedeva – Famous Russian ice dancer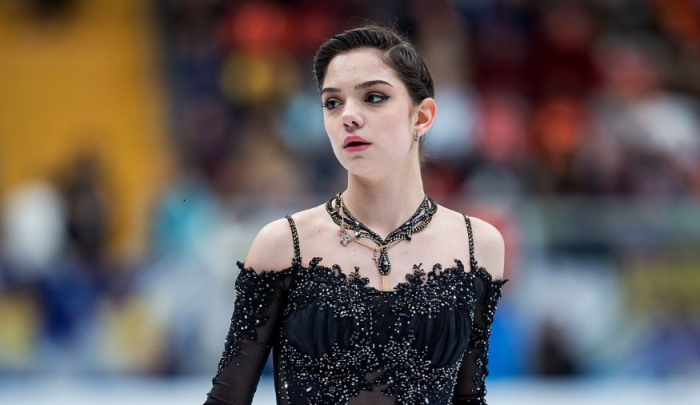 Evgenia Medvedeva is the top name in the Russian ice-dancing world. Although she has just turned 22, she's a two-time silver medalist at the Olympics.
Evgenia also distinguished herself in other dance competitions, holding titles in many competitions, like the World Figure Skating Championship.
Evgenia was born in Moscow, Russia. Her mother was a former figure skater who quit the sport early when she was 14.
Both her parents wanted her to pursue figure skating to improve her health and figure. She began classes when she was only three years old.
At a young age, she trained at a competitive level by studying at the Olympic Reserve Sports School No. 37 (now named Sambo 70).
Evgenia made her national debut during the 2012 Russian Figure Skating Championship, where she placed eighth.
She made her international debut during the 2013-2014 season at the ISU Junior Grand Prix series in Latvia, Poland, and then attended the final in Japan. It's there that she gained a bronze medal for her performance.
Evgenia has participated in many more competitions and championships since then.
Most notably, during the Olympic Games in 2018, she won two silver medals. She also won two gold medals at the World Figure Skating Championship in 2016 and 2017.
Evgenia won two gold medals in each competition at the European Figure Skating Championships (2016 and 2017) and the Grand Prix Final (2015-2016 and 2016-2017).
So, if you're a figure skating fan, give Evgenia's performances a look (if you haven't already). Videos are freely available online. You won't regret watching her almost magical movements on the ice!
Nikita Katsalapov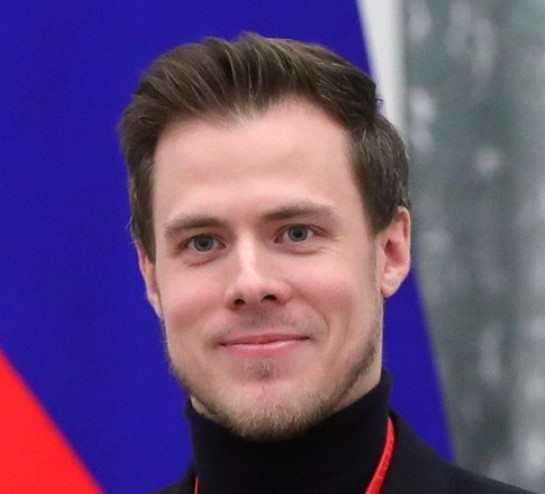 Born in Moscow in 1991, Nikita Katsalapov's career didn't start with ice skating immediately, but with single skating. However, he discovered he didn't fit the sport well, so he transferred to ice skating.
The first coaches for his ice skating team were Irina Lobacheva and Ilia Averbukh, who partnered him up with Elena Ilinykh.
However, the partnership didn't last long. According to Ilinykh, they were both too young at the time to work together effectively as dance partners. So, it was better for both of their careers that they split.
But, in 2008, the pair reunited to compete. This time, their partnership was far stronger, delivering them a gold medal at the Junior Grand Prix during the 2009-2010 season.
Since then, Katsalapov has won many other competitions, including a gold medal at the 2022 Beijing Olympics for the team figure skating segment. For the ice dancing segment, Katsalapov got a silver medal.
During the 2022 Beijing Olympics, he was paired up with Victoria Sinitsina, who will be the next segment's subject!
Victoria Sinitsina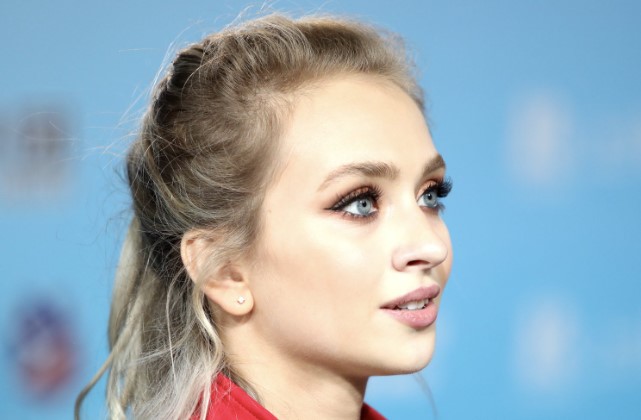 Victoria Sinitsina was Nikita Katsalapov's partner when the pair won a gold medal at the 2022 Beijing Olympics. She was born on April 29, 1995, in Moscow. Her father and her aunt were both former gymnasts.
Her family wanted her to pursue figure skating early due to her problematic health. When she was young, she often had tonsilitis. So, she started to take ice skating classes when she was 10.
Like Katsalapov, Sinitsina was mentored by Irina Lobacheva and Ilia Averbukh. Under the tutelage of the pair, Sinitsina debuted in the Junior Grand Prix with her partner Ruslan Zhiganshin at the 2008 Merano Cup.
In 2014, she and Katsalapov applied to partner with the Figure Skating Federation of Russia (FSFR), which gave them the green light to pair up.
The two trained together in Michigan, United States, with Marina Zueva, a famous dancer from Russia and also a figure skating coach.
The pair debuted at the 2014 Rostelecom Cup, where they placed fourth. They toured and performed together for seven seasons, from 2014-2015 to 2021-2022.
The pair participated in the 2022 Beijing Olympics and, as we have learned, gained a gold medal for Russia in the team event.
Johara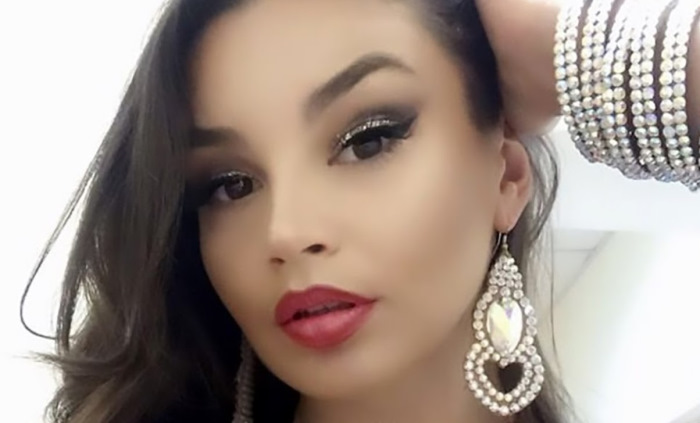 Belly dancing isn't something you would associate with Russia, but Johara can turn that around!
Johara A.K.A Ekaterina Andreeva is one of the most sought-after Russian belly dancers in Cairo, Egypt. Her Instagram has millions of followers, and every video she posted of her performances received thousands of shares.
And from the looks of it, her popularity has made her a busy woman: her calendar is always filled with appointments for parties and events.
Ekaterina began to dance at a young age. According to her, she began classes when she was just three and is fluent in many styles of dances: ballroom, Latin, ballet, ballroom, you name it.
But when she was 13, her dance partner decided to perform with someone else, which led to her seeking alternative paths.
At the time, the Brazilian soap opera "The Clone" was extremely popular in Russia. The series featured Jade, a belly dancer, and, thanks to her, belly dancing classes popped up everywhere in Russia.
It gave Ekaterina a shot of inspiration, and she decided to try it out.
She found it to be the perfect fit for her, of course. And bonus point: she didn't need a partner!
At first, she mostly performed at her father's restaurant. She also participated in many championships and opened her belly dance studio.
But it wasn't enough, so Ekaterina made the one decision that changed her life: she went to Egypt to make a name for herself.
She struck gold there. Under the name Johara (meaning jewel in Arabic), she became super popular.
While native Egyptian belly dancers were respected, people sought foreign belly dancers more. She did so well that most of the audience didn't notice her not being Egyptian at all.
It further helps that Ekaterina was devoted to keeping her dance true to the original Egyptian dance and not, in her own words, "Russify" it.
That mindset, along with her natural beauty and superb technical skill on the stage, is how she became a famous belly dancer so far away from home!
Final Words
Russia has a long, artistic history. And if it's a good dance performance that you're looking for, then there's no shortage of famous Russian dancers to give you a good show.
Many of their performances are freely available online. Give them a look, and come by the comment section to tell us which one is your favorite!