Elegant, graceful, and intricate, ballroom dancing has captivated audiences and dancers for centuries. No matter what you're interested in, from the Viennese Waltz to the Foxtrot … there's always something that this beautiful art can offer you.
If you're looking for the records of the most famous ballroom dancers to check out, then this article is for you!
In today's feature, we'll delve into the lives and contributions of some of the most well-known ballroom dancers both in the past and today. It doesn't matter if you're a dance enthusiast or just someone curious about the world of ballroom dancing … here's your opportunity to have a close-up look!
16 Most Famous Ballroom Dancers Of All Time
Arunas Bizokas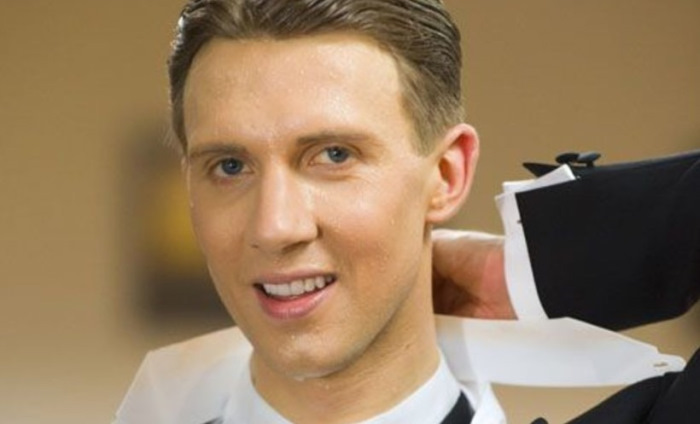 Arunas Bizokas (born in 1978) is a Lithuanian professional ballroom dancer. He's among the most famous male ballroom dancers at the moment. Just ask any ballroom dancing enthusiast, and his name will definitely come up!
He's won numerous international titles and has been a finalist at some of the world's most prestigious ballroom dance competitions.
Up until 2007, he and his partner, Edita Daniūte, participated in the World DanceSport Organization's events under the Lithuanian flag. The couple went on to win the 2005 World Games hosted in Duisburg and claimed a gold medal in the standard dancesport competition.
After 2007, the pair parted ways, and he teamed up with another partner: Katusha Demidova. Since then, they have competed in many ballroom dancing championships and gained a high ranking in virtually every single one. Specifically, they participated in the Professional World Ballroom Dance Championship from 2009 to 2019 in Standard Ballroom.
By 2013, Bizokas and his partner were considered the number one ballroom dancer by the World Dance Council in the Professional Ballroom category.
Of course, the only way for him to get there is by great talent. Bizokas is known for his exceptional technique and musicality on the dance floor. His partner further brought these essences (and in return, he highlighted hers).
Although records of his performances are still widely available online, Bizokas and his partner officially retired from professional dancing in 2019.
Charlotte Jorgensen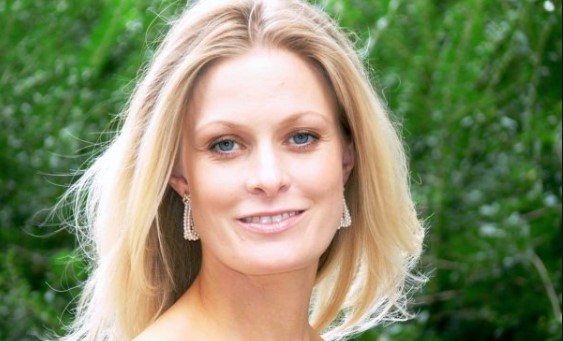 Charlotte Jorgensen is one of the most famous female ballroom dancers out there right now.
Born in 1971 in Aalborg, Denmark, according to her official biography, Charlotte already knew that her life mission was to be a professional dancer. She took up ballet classes with the hope of building a stage career. Then, she further developed her skills with instructions in jazz and contemporary dances.
In the late 1980s, Charlotte moved to London, England, to further her dream (back then, London was known as the capital of dancing in Europe). There, Charlotte saw a meteoric rise through the ranks of amateur dancing.
She won numerous competitions and championships in this period, including the Danish, Scandinavian, and European Ballroom Dance Championships. But her crowning champion at this stage was definitely the World Amateur Ballroom Championship in 1994.
These series of early victories also gave rise to a number of professional-level medals and titles. In 1997, she partnered up with Andrew Sinkinson, with whom she won even more competitions, such as the World Professional Ballroom Championship in 1999.
With her elegant style and graceful movements, Jorgensen has established herself as the best female Standard dancer in the world.
Today, Charlotte is still considered by many to be one of the most famous female ballroom dancers. She's still sought after as a coach and an adjudicator for pro-league dance competitions.
Currently, Charlotte resides in the US with her family, teaching young dancers in both Amateur and Professional categories.
Donnie Burns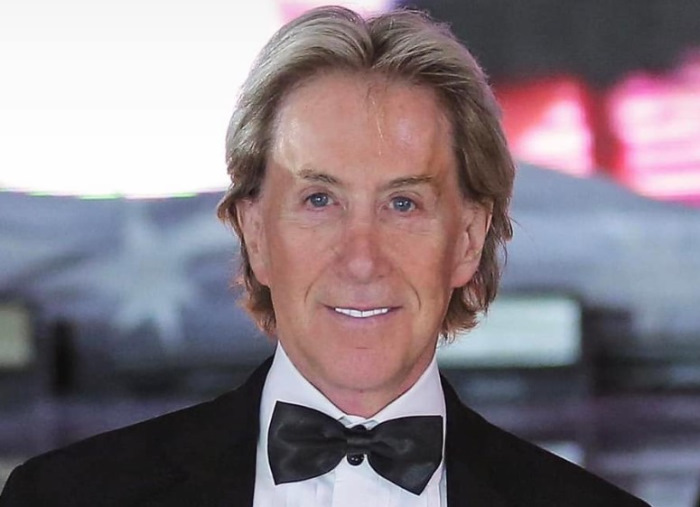 Born in 1959 in Hamilton, South Lanarkshire, Scotland, the talent and contributions of Donnie Burns to the UK's dancing world were such that the government honored him with an MBE (Most Excellent Order of the British Empire).
Besides the MBE, he has won numerous titles in ballroom and Latin dance competitions, including being the World Professional Latin Championship champion over sixteen times with his partner, Gaynor Fairweather.
But even more so, the pair won the International Latin Dance Championship over thirteen times, which in itself was also a new record.
According to the Guinness World Record, Donnie was undefeated in any dance competition for over 20 years.
All of these records were the reason why the British government bestowed an MBE upon him.
Donnie is highly regarded for his technical skills as a Latin ballroom dancer and powerful stage presence, which has helped solidify his position as one of the top dancers in the ballroom dancing community.
Since 2005, Donnie has been the president of the World Dance Council and participated in many TV shows and series, such as the 7th week of the 12th season of the popular dance TV show Dancing with the Stars.
Edita Daniūtė & Mirko Gozzoli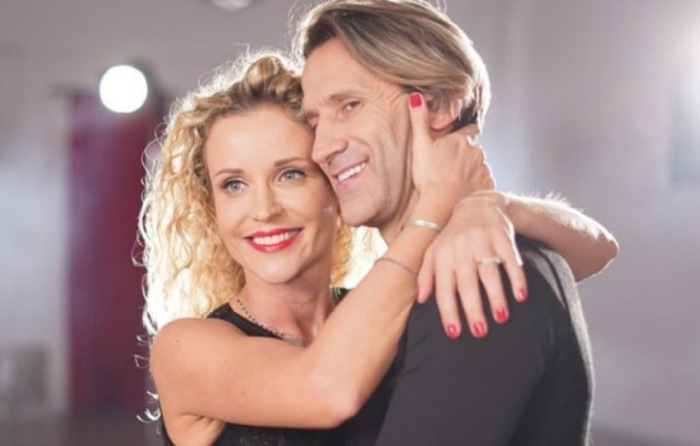 Edita Daniūtė and Mirko Gozzoli are a Lithuanian-Italian professional ballroom dance couple. Both have incredibly successful careers on their own, with Edita Daniūtė being the partner of Arunas Bizokas.
Mirko Gozzoli, on the other hand, started dancing when he was 7 years old and had already won many championships and competitions by the time he partnered up with Edita.
The pair is known for their smooth and graceful style, as well as their intricate choreography and incredibly precise footwork. With their unique style, they have ranked high or achieved finalist positions at competitions like the World Championships, the International Championships, the UK Open, Blackpool, and the European Championships.
In addition to their competitive career, Daniūtė and Gozzoli also appear on TV for various functions. Daniūtė was the presenter for the Lithuanian dance show "Šok su žvaigždė."
Edyta Śliwińska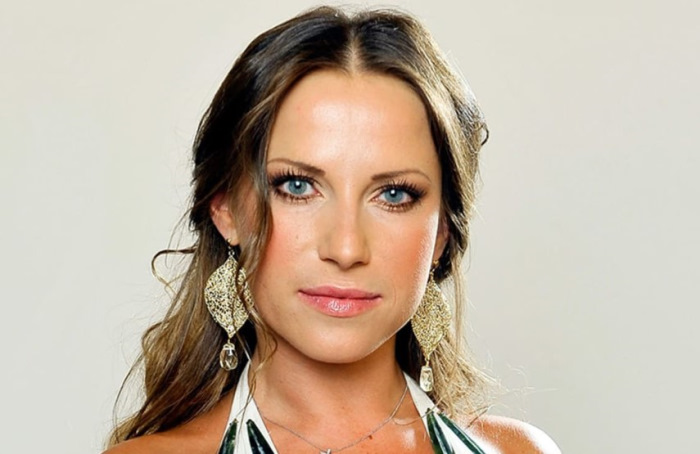 Edyta Śliwińska is a renowned Polish professional ballroom dancer, famous for her appearances on television series such as "Dance Temptation."
But she's best known for appearing on ABC's smash hit "Dancing with the Stars." On it, Edyta was partnered with celebrities such as George Hamilton and Joey Lawrence as their dance partners displaying her graceful style to great acclaim among judges and viewers alike.
Like many talented dancers, Śliwińska began her dance training at a very young age (12 years old) in Poland. In no time at all, she quickly rose to prominence as a competitive dancer.
In addition to being a professional dancer, Edyta is also a photo model and (briefly) an actress. Her photos were starred in many fashion and lifestyle magazines, such as FitnessRx, Maxim, and SELF.
And if you're a fan of CSI: New York City Crime Scene, you'll spot her making a guest appearance in one of the show's episodes!
Karen and Marcus Hilton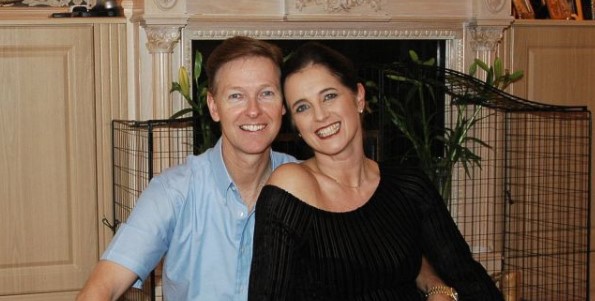 Karen and Marcus Hilton are a husband and wife professional ballroom dance team. And before knowing anything else about them, it's worth noting that the British government has awarded both partners the MBE for their contribution to the art of dance. That already speaks volumes about their talent and prestige in the ballroom dancing community!
Besides ballroom dancing, the couple also specializes in Latin dancing at amateur and professional levels. Wielding their natural grace, exquisite control, and near-perfect technique, the Hiltons have claimed many prizes and awards over the year.
For example, they claimed the champions award in the World Professional Ballroom Championship not once, but nine times!
They also participated in many other competitions while representing Great Britain, like the World Grand Prix, the World Amateur Latin American Championships, and more.
Karen and Marcus have been dancing together for decades, making their debut together during an amateur dance competition in 1978. Ever since then, the Hiltons have been known far and wide for their elegant and sophisticated dancing style. And with their incredible stage presence, they won not just the heart of the judges, but also the audience.
Today, the Hiltons are teachers, lecturers, and judges for dance competitions. They're also the official patrons of the International Dance Teachers Association.
Kym Johnson – Famous Australian ballroom dancer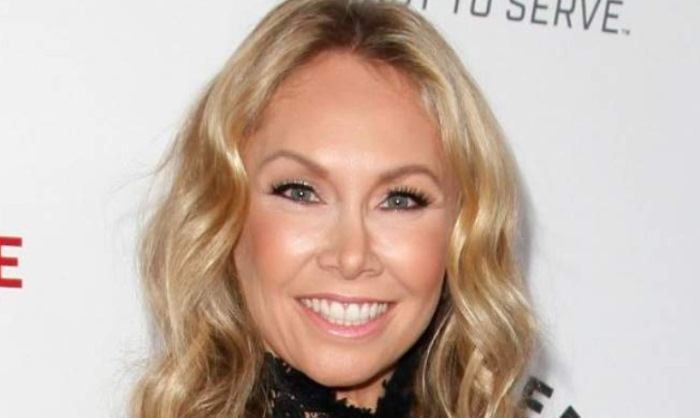 Kym Herjavec (née Johnson) is an Australian professional ballroom dancer and television personality.
Her name was first known to the wider public when she appeared on the Australian version of the popular American reality TV show "Dancing with the Stars" as a contestant. After a few seasons, Kym moved to the US and transitioned to performing on the US version of the show.
During her three-season stint on the Australian Dancing with the Stars, she was partnered with three celebrities: Justin Melvey, Tom Williams, and Michael Caton. Notably, in the second season, when she partnered with Tom Williams, the pair claimed the gold medal!
From 2006 onward, she began to appear on American airwaves as a contestant in the US version of Dancing with the Stars. In total, she participated in 15 seasons of the show, claiming first place twice during season 9 with Donny Osmond and season 12 with Hines Ward.
Kym began her dance training at a young age in Australia at the age of 3. When she turned 13, she took up her first class in ballroom dancing. Her moment to shine came quickly enough.
In 1998, she and her partner, Tomas Atkocevicius claimed second place in the Australian Dancesport Championship in the Open Amateur Modern Ballroom competition.
Her career took off from there. Kym made further appearances at other dance competitions, such as the UK Ballroom Championship in Liverpool (in which she was among the finalists).
Although she officially retired from the world of competitive dancing in 2001, like her various appearances on Dancing with the Stars, Kym is still very much an active dancer … just for the television audience at home rather than for a harsh panel of judges!
Fun fact: Kym performed at Elton John's 50th birthday party!
Pierre Dulaine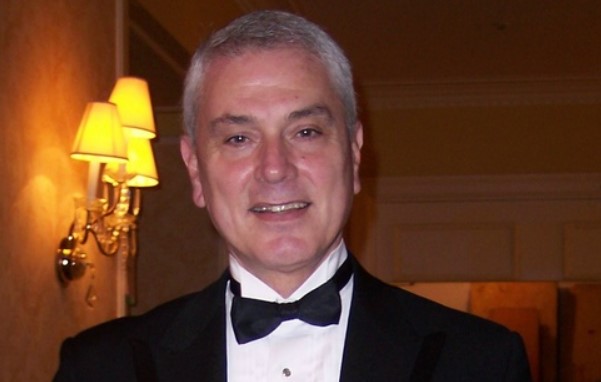 Other than being known as one of the top ballroom dancers out there, if you're searching for a dancer with a tangible impact on the world, then Pierre Dulaine is at the top of the list of the most successful ballroom dancers out there.
Besides the award-winning documentary that he starred in – Dancing in Jaffa – Pierre is also known for his Dancing Classrooms initiative, which is a program that promotes "social and emotional development" for 5th-grade children using ballroom dancing.
Not a lot of dancers can compete with such an impressive resume!
But we're getting ahead of ourselves. Pierre was born in 1944 in Jaffa, Palestine, and grew up in Jerusalem. After a series of geopolitical crises that forced the family to flee across many countries (Cyprus, then England and Ireland, then Jordan, and – after the Suez Crisis – the family had to flee back to England again, this time settling for good in Birmingham).
His dancing career began when he was 14 years old and culminated in him taking an Associated Degree as a pro-level dancer when he turned 18. After taking on a series of exams, at the age of 21, Pierre became an official member of the Imperial Society of Teachers of Dancing.
Throughout the 70s, he worked as a solo dancer for various places, such as the London Hippodrome and the L'Hirondelle nightclub. Throughout the 80s, he and his dance partner, Yvonne Marceau, traveled the world, performed, participated in, and won many different awards and competitions.
While there's a lot to talk about in his life, Pierre's most notable is the founding of the Dancing Classrooms program for the New York City Department of Education. It provides ballroom dance instruction to public school students in underprivileged communities.
The "Dulaine Method" method was first used in this program and is now the go-to instructional method for dance teachers everywhere.
Through this program, he has impacted the lives of tens of thousands of children in America. But in 2011, Pierre traveled to Jaffa and brought the Dulaine Method with him to show the poverty and war-stricken children here new hope and opportunity in the form of ballroom dancing.
You can see his work through the 2013 documentary Dancing in Jaffa!
Slavik Kryklyvyy
Slavik Kryklyvyy is a Ukrainian professional ballroom dancer and dance instructor. He was born on the 1st of July, 1976, in the region of Zaporizhzhia in the Ukrainian SSR (former Soviet Union).
Slavik started dancing at a young age and quickly established himself as a talented dancer, winning multiple national and international competitions.
His first break came in 2000 when he and his partner at the time, Joanna Leunis, won first place in the IDSF World Amateur Latin Championship. After that, it's a string of victories that proved just how talented a dancer he was, from the British Open in Liverpool to the ARD Masters Gala in Germany, he participated and ranked high in all of them.
However, while Joanna Leunis was his first professional partner, Slavik's most successful partnership was with the Ukrainian dancer Karina Smirnoff. The couple was ranked as the second-best couple in the world, just behind the nine-time World Dance Championship champions Bryan Watson and Carmen Vincelj.
Besides being a stage presence, Slavik also appeared in some films, such as Richard Gere's 2004 production Shall We Dance?
William Pino – Famous Italian ballroom dancer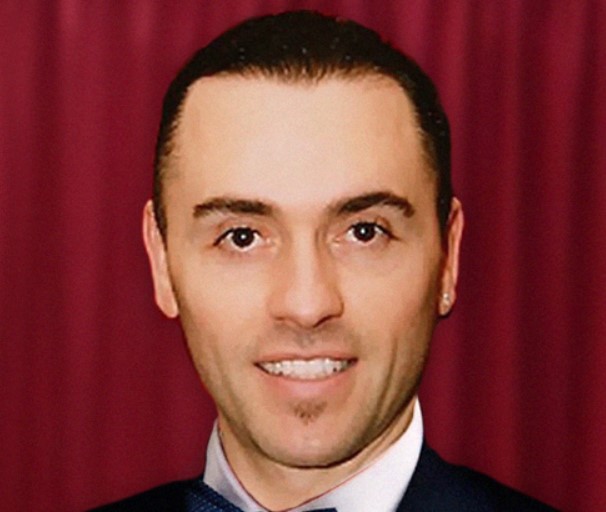 Italy, being (quite literally) the nation of romance, surely has a couple of candidates for this list of top ballroom dancers. You'll find the perfect candidate in William Pino.
Born in 1972 in Rome, Italy, according to an interview, William started dancing when he was around 9 to 10 years old.
"Music was my driving force. I just loved to move to the rhythm of music." He said.
When he became a teenager, he started to become more serious about his dance studies (which was made easier by the fact that his parents owned a dance studio). By the time he was 14 to 15 years old, he had already considered himself an "A-level dancer."
From 16 to 16 years old, he met his partner, Alessandra Bucciarelli (now his wife). Together, for the next couple of years, they traveled across the continent, participated in numerous ballroom dancing competitions, and gained high places in virtually all of them.
By the time he turned 21 years old, he and Alessandra were already considered the sixth-best couple in the ranking chart.
Nowadays, instead of professionally dancing like in his younger years, William and his partner dedicated themselves to teaching the next generation of dancers, giving classes, lectures, and workshops everywhere they go.
Check more: 12 Famous Italian Dancers
Elena Lee and Brian Ocana – Filipino ballroom dancers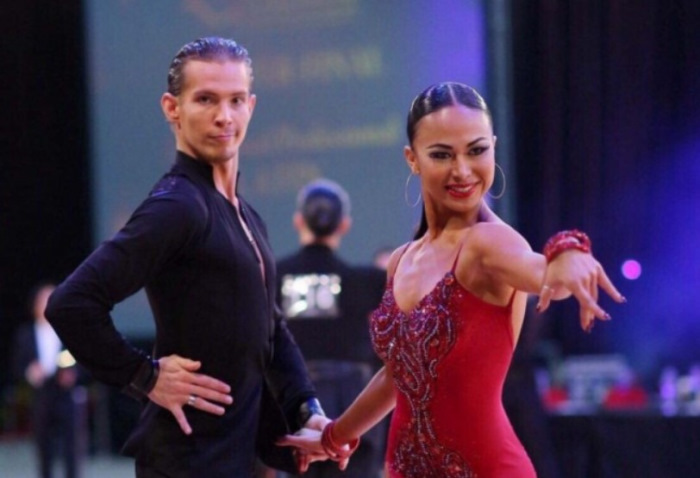 From the Phillippines are the pair Elena Lee and Brian Ocana. Not much is known about Elena and Brian's individual lives. Still, as the Standard champions of Blackpool Pro-Am, they're certainly among the most famous ballroom dancers in the Philippines right now!
And sure enough, from their online records, their moves on the dance floor are excellent. Give them a watch if you have the time!
Fred Astaire – Famous American ballroom dancer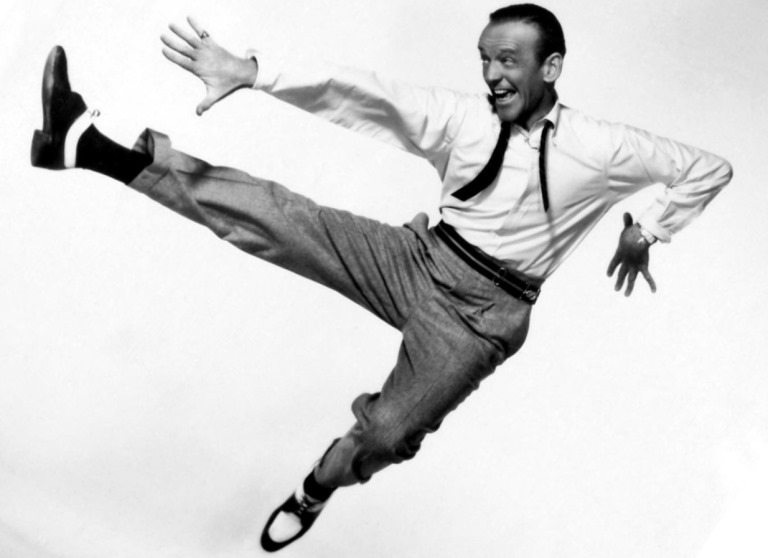 This list of the most famous ballroom dancers in history definitely can't be completed without Fred Astaire. Born on May 10th, 1899, in Omaha, Nebraska, he spent most of his childhood performing alongside his sister, Adele Astaire, in the vaudeville act.
In the 1930s, he partnered up with Ginger Rogers and developed an extremely successful partnership. Together, they starred in 10 different musicals, all of which became cult classics that are still talked about and watched today (check out this famous scene from Swing Time (1936), if you want to know just how good they are together).
In many of his films and musicals, you'll find plenty of ballroom dancing scenes that'll keep your eyes stuck to the screen (for example, this ending scene is also from Swing Time).
A brilliant actor and an even more brilliant ballroom dancer, you'll definitely fall in love with both his smooth and graceful style on the stage and his suave charisma befitting that of a 1930s Hollywood star!
Peter Eggleton – Famous British ballroom dancer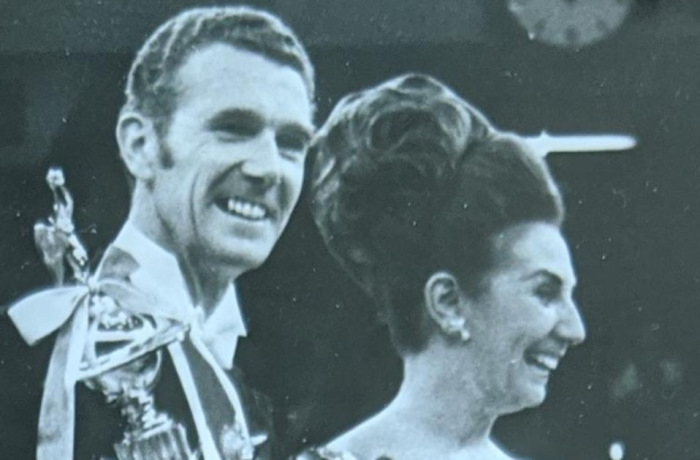 While Peter Eggleton isn't as well-known as Fred Astaire, he was still considered one of the icons of the British ballroom dancing scene back in the day. Very little information is available about his life, but we have some details.
At the age of 10, Peter already performed tap dancing to his family on top of the house's washing machine. With such raw talent exhibited at such a young age, it's not surprising that Peter took up classes and prepared himself for the stage when he was just a teenager.
After a stint in the army, he partnered up with Brenda Winslade, with whom he built a remarkable record for himself. Together, they won the British Open Professional Ballroom Championship 3 times, the World Professional Ballroom Championship 3 times, the International Professional Ballroom Championship 8 times, and more.
No wonder that today, he's still considered one of the best ballroom dancers that Great Britain has ever produced!
After his wife, Brenda (also his partner), passed away in 1979, he retired to Tampa, Florida. There, he continued teaching and spreading the art of dancing before passing away soon after his 95th birthday.
If you wish to learn more about Peter Eggleton and his wife, Brenda Winslade, we highly recommend checking out the book Ballroom Icons by Brigit Mayer!
Final Words
These are some of the most famous ballroom dancers that we've seen in the past century (as well as today!) You'll find video records of their performances online, as well as their official biographies and interviews if you're interested in learning more about any of them.
Which dancer is your favorite and who do you look up to the most on this list? Tell us in the comment section down below!