Mikhail Baryshnikov is a name that every ballet enthusiast and student knows. In the 70s, the precision and soul he imbued to every performance outshone all the other names in the industry.
However, while his career has been well-documented, his personal life, including his relationship status and Mikhail Baryshnikov's wife, is quite a mystery. In particular, there has been much speculation about his marital status and who his wife may be.
That's what today's feature is about, we'll be delving into the ballet legend's past and current relationships, marital status, and more!
Was Mikhail Baryshnikov Married To Jessica Lange?
One of the most famous relationships in Mikhail Baryshnikov's life was with the actress Jessica Lange. And while they are indeed romantic partners, they aren't actually wedded (and so, Lane wasn't quite his wife in the traditional sense.)
The pair met in 1977, and although they initially tried to keep their relationship "low-key", the press later caught wind of it, and it became a highly-publicized affair. Opening any gossip magazine at the time and you'll find more than one title about the "Golden Couple" of the entertainment industry.
The nickname was apt. Mikhail, at the time, was at the peak of his career and was hailed as some of the best (if not the best) ballet dancers of his generation.
Meanwhile, the name Jessica Lange was also rising meteorically in Hollywood. She appeared in the movie King Kong (1976) which later became a smashing hit and won her the Golden Globe Award for New Star of the Year.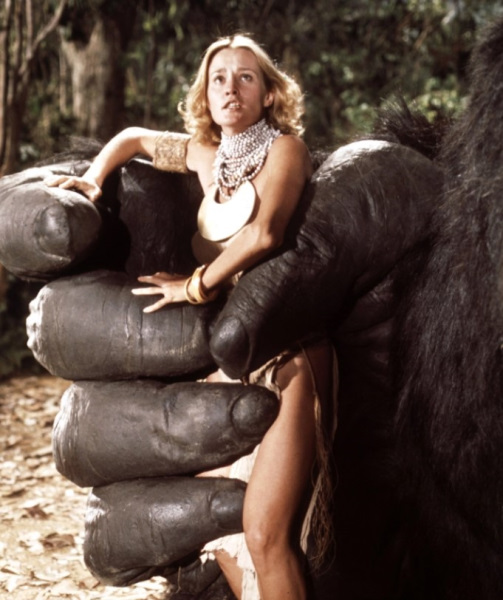 They dated for four years, then, by accident, they had a child together: Aleksandra Lange Baryshnikov (affectionately known as "Shura"). Although Aleksandra wasn't a planned child, the new parents loved her the same.
The interesting part about Mikhail's relationship with Jessica was that, even though they were highly publicized and had a child together, they never officially tied the knot.
In a 1982 interview with Joan Hanauer of United Press, Jessica firmly stated that she had no plan to marry Mikhail. She also noted, "I don't think I'll ever marry again." Before Mikhail, Jessica was married to Paco Grande when she was a teenager.
The couple eventually parted ways in 1982, each person continuing to focus on their respective career. Fortunately, their separation was extremely cordial. They remained close friends and continued to co-parent their children. In many interviews afterward, Mikhail continued to praise Jessica for her ability as an actress!
So, no, even though many sources have attributed Jessica as Mikhail's "first" wife, theirs is more of a partnership. And that is in spite of a six-year-long relationship and an (accidental) child together.
Who Is Mikhail Baryshnikov's Wife Currently?
Mikhail Baryshnikov only ever has one wife, technically speaking. And that is Lisa Rinehart, to whom he's still married today.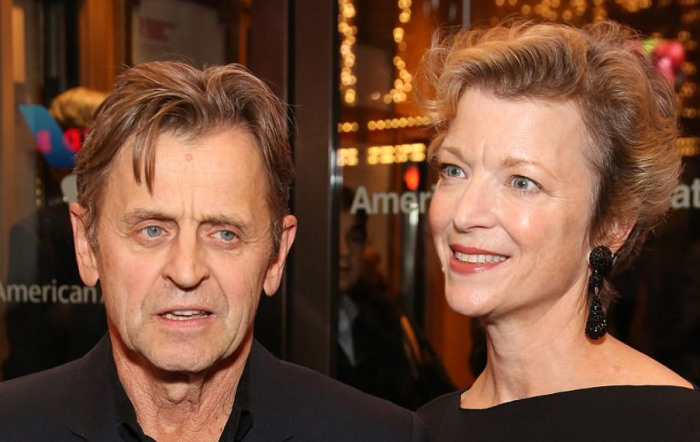 Lisa Rinehart was born in 1950 in the US (though the specific place isn't known). She was a former member of the American Ballet Theater and holds a master's degree in Cultural Communications from New York University.
Very little is known about the circumstance in which Mikhail Baryshnikov and his wife met and romanced one another. Much like Mikhail himself, Lisa is a very private person and little is known about her personal life.
Besides her past career and education, the only other tidbit that we know about her is that she had choreographed for the Hudson Valley Shakespeare Festival and NYC's Lincoln Center for the Performing Arts before.
It's quite surprising that Mikhail and Lisa put an official stamp on their relationship. In an interview with Larry King in 2002, Mikhail noted that he didn't believe in marriage "in the conventional way."
But the pair went and got married in 2006 anyway, and as far as we can see, they're as happy as they can be!
How Many Children Does Mikhail Baryshnikov Have?
Altogether, Mikhail Baryshnikov has four children. Shura Baryshnikov who he has with Jessica Lange. Then, he and Lisa have three children of their own: Peter Andrew, Anna Katerina, and Sofia-Luisa.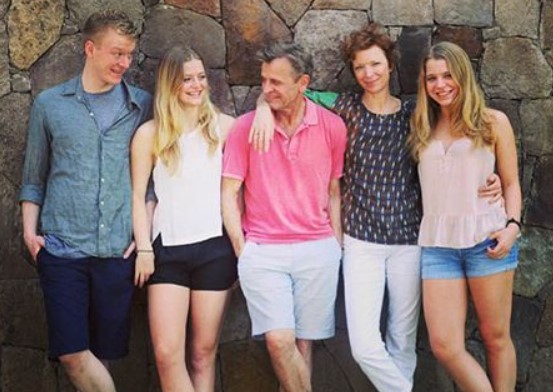 Shura Baryshnikov followed in the footsteps of her father and became a prominent dancer and choreographer. In addition, she's also an actress and a very active dance instructor.
While Peter and Sofia don't have a public profile, Anna Baryshnikov has become quite a name in Hollywood as a young, promising actress. She recently starred in the Apple TV+ Original show Dickinson as Lavinia Norcross Dickinson – the younger sister of the famous poet Emily Dickinson (who's the protagonist of the show.)
Final Words
Mikhail Baryshnikov's wife is Lisa Rinehart, and that's the only (legal) wife that Mikhail has! His past relationship with the actress Jessica Lange, while arguably more well-known, was merely a partnership.
The personal life of Mikhail Baryshnikov has been a topic of fascination for many people over the years, mostly because very little is known about it. Details about who he is as a person are already rare, but details about his romantic life – a point of interest for all of his fans considering how unusual it is – are even less known.
But, as you can see in this article, Mikhail Baryshnikov's wife, while not an ordinary one, is definitely sweet!