Ballet traces its history back to the Italian Renaissance when it was merely court entertainment.
For over three centuries, it has developed into a widely well-regarded art in which true artists are free to tell their stories through graceful body movements.
Ten famous ballet dancers in this article have set a new height regarding ballet dancing techniques and elegance.
Considered the best ballet dancers in the world, they have received numerous prestigious awards and acclaim in recognition of their talent and dedication to ballet.
Top 12 Most Famous Ballet Dancers Of All Time
Famous female ballet dancers
1. Margot Fonteyn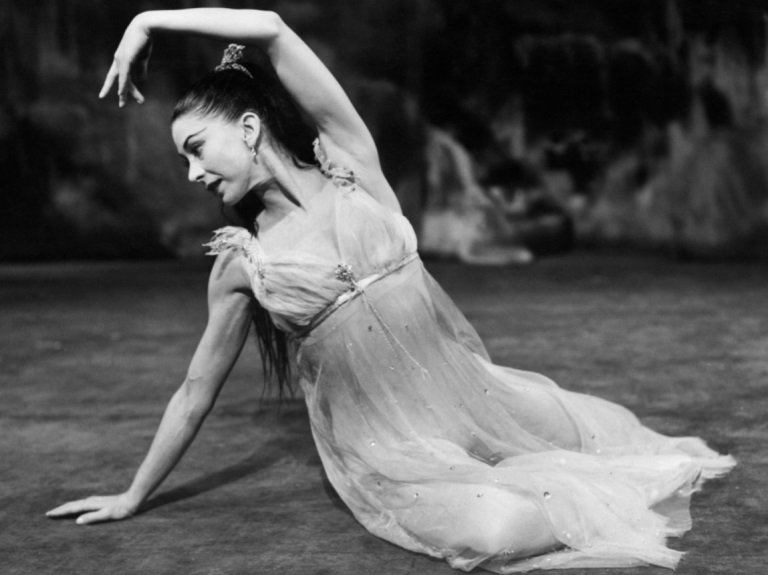 Margot Fonteyn was a big name in the international ballet community in the 20th century.
She was granted the title Prima Ballerina Assoluta by Queen Elizabeth II for her dedication to ballet with the Royal Ballet Company.
Margot began to learn ballet at the age of 4 and debuted in 1934. In 1935, she became the principal ballerina of the Royal Ballet company after leading danseuse Alicia Markova left.
Her technical perfection, musicality, and distinctive characterizations made her a much-loved and famous British ballet dancer and an icon in her generation.
The 1939 revival of Sleeping Beauty starred Margot Fonteyn dancing the role of Aurora. Until now, her interpretation is still deemed the best Arora of the era.
Additionally, she has gained numerous acclaims for her outstanding ballet performances in revivals of Swan Lake, Romeo, and Juliet, The Firebird, and Petrushka.
Check more: 7 Best Ballet Barre For Home Use
2. Janet Collins
Janet Collins is a renowned African American ballerina and choreographer. Her repertoire includes classical ballet, modern dance, and ethnic dance.
When she was 15, she auditioned for the Ballet Russe de Monte Carlo company and got accepted.
However, they asked her to dance in the white face so as to be able to perform on stage.
Feeling upset, she rejected the offer and vowed to perfect her skills so that someday her skin and origin would not be underestimated.
Janet began to gain public attention after her performance at the Las Palmas Theater in Los Angeles in 1948.
In 1951, she earned the Donaldson Award for Best Broadway dancer for her excellent performance in Out of This World.
On top of that, in the same year, she became the first black female ballet dancer to perform at the Metropolitan Opera, and only a year later, she became its first prima ballerina who was African American.
Eventually, despite racism, her talent, determination, and passion for ballet successfully defied and broke color barriers.
3. Natalia Osipova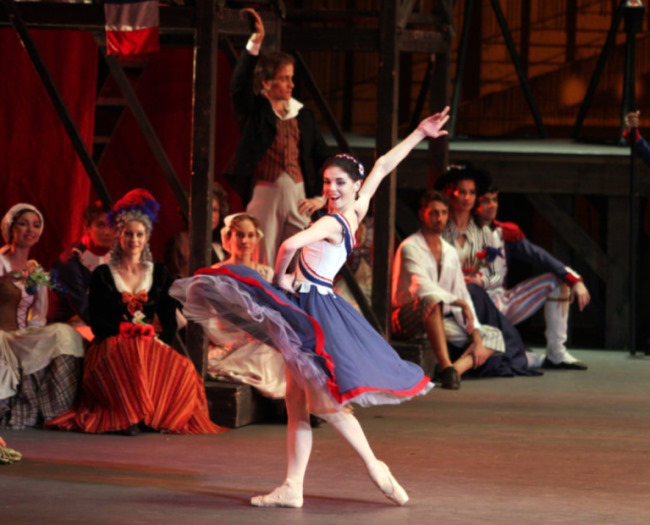 Natalia Osipova is a famous Russian ballet dancer who was born in 1986. At present, she is the leading danseuse with The Royal Ballet.
Osipova's dancing career began when she was five. At the age of 8, she entered the Mikhail Lavrovsky Ballet School. Between 1995 and 2004, she studied at the Moscow State Academy of Choreography.
After graduating, she joined one of the world's leading ballet companies, The Bolshoi Ballet, and was promoted to its female principal dancer in 2010.
Some of her well-regarded performances include her roles as Nikiya, Giselle, and Gamzatti (La Bayadère), Kitri (Don Quixote) and Esmerelda, La Sylphide, Swanilda and Princess Aurora (Coppélia).
In 2011, she started to work as a principal dancer for the Mikhailovsky Ballet.
During her career, she has won numerous awards, namely:
Critics' Circle National Dance Awards for Best Female Dancer in 2007, 2010, and 2014;
a Benois de la Danse Award for Best Female Dancer;
Golden Masks for her performances in In the Upper Room in 2008;
Positano Dance Awards for Best Female Dancer in 2008 and 2011.
4. Marianela Núñez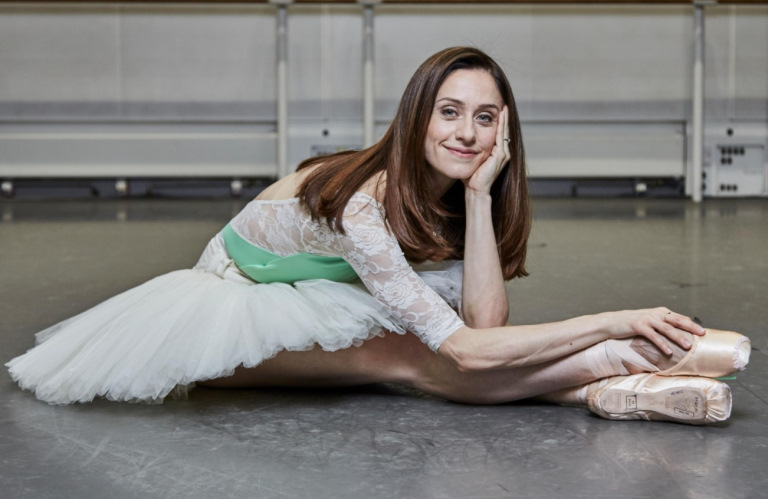 Marianela Núñez began to learn ballet at the age of three. She became a ballerina at Conlon Theater Ballet in 1996.
When she was 15, after the audition for The Royal Ballet, she was accepted but due to contemporary law, she could not work in the United Kingdom until she turned 16. Instead, she joined The Royal Ballet School.
In 2000, she was promoted to First Soloist which is the second-highest rank of the company at that time, and to Principal in 2002.
She has undertaken several leading roles in both classical and contemporary works by world-famous choreographers such as George Balanchine, Frederick Ashton, William Forsythe, and Kenneth MacMillan.
Her professional accolades consist of:
Konex de Platino for Best Dancer of the Decade in Argentina in 2009;
Olivier Award for Outstanding Achievement in Dance in 2013;
Best Female Dancer at the Critics' Circle National Dance Awards in 2005, 2012, and 2018.
In addition, she has been the guest artist of many world-class ballet companies around the globe such as American Ballet Theater, Vienna State Opera Ballet, and La Scala.
5. Miyako Yoshida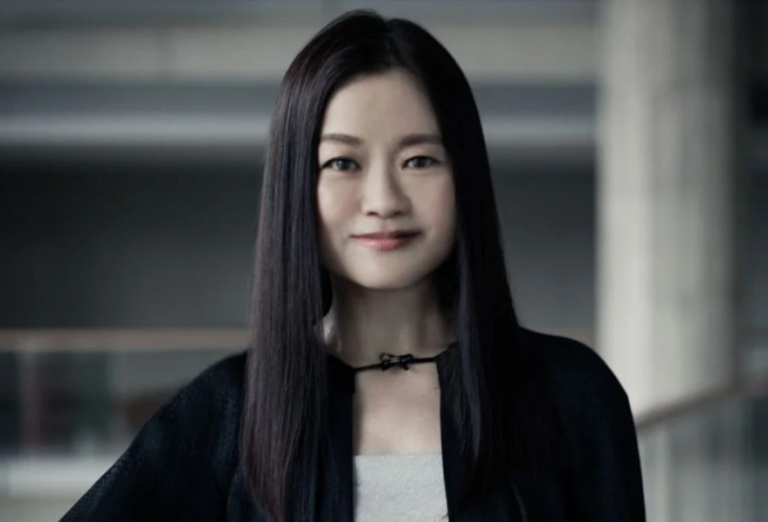 In addition to being a principal ballet dancer with K-Ballet Japan, Miyako Yoshida was a Principal Guest Artist of The Royal Ballet. The Prix de Lausanne award granted to her in 1983 is the turning point in her career.
After winning this award, she joined the world-famous Royal Ballet School. In 1984, she joined Sadler's Wells Royal Ballet where she was promoted to principal ballerina in 1988.
From 1995 to 2010, she worked for The Royal Ballet. Since then, she has become a freelance dancer.
Some of her awards include:
the Global Award in 1989;
the Arts Encouragement Prize for Artists of the Ministry of Education, Science, Sports and Culture, Japan in 2001;
the Purple Ribbon Medal for artistic improvements, developments, and accomplishments from the Emperor of Japan;
the Order of the British Empire from HRH Queen Elizabeth.
6. Anna Pavlova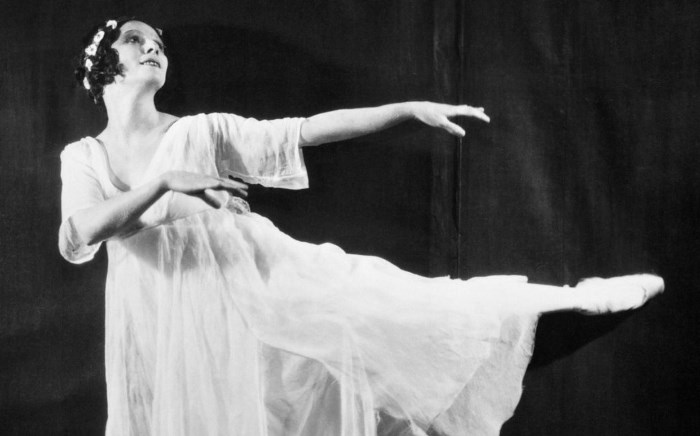 Anna Pavlovna Pavlova (1881-1931) was one of the most celebrated Russian prima ballerinas in the history of this art form.
Her fame peaked in the mid-19th and 20th century as a principal artist with the Imperial Russian Ballet and Sergei Diaghilev's Ballets Russes.
Her most iconic role was her creation of "The Dying Swan," a performance that showcased her expressive and ethereal style.
She further made history with her own ballet company, becoming the first ballerina to embark on a world tour that took her in front of audiences in South America and India all the way to Australia.
Anna Pavlova's remarkable artistry, grace, and dedication to her craft left an indelible mark on the world of ballet. This inspired generations of dancers and earned her a place among the most outstanding figures in dance history.
Famous male ballet dancers
1. Mikhail Baryshnikov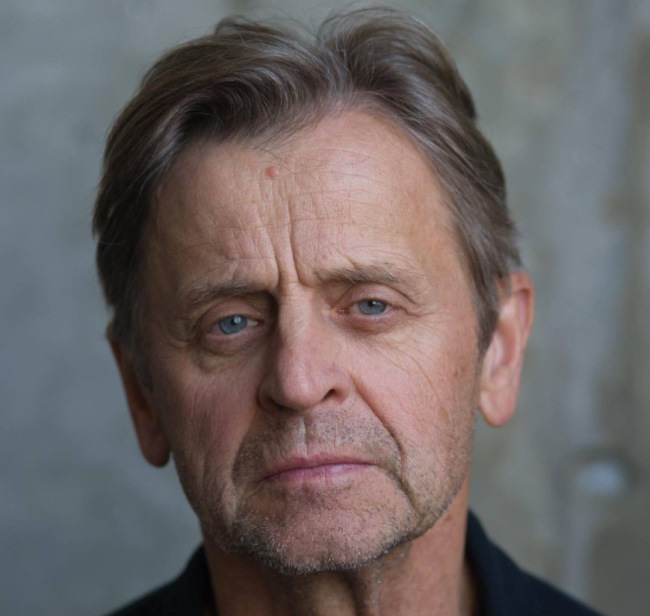 Mikhail Baryshnikov is a popular Russian male ballet dancer. At the age of 12, he attended Riga's opera-ballet school. There he achieved great success that made him stay persistent in his dancing career.
In 1963, he joined the Vaganova ballet school and learned ballet under the tutelage of a famous Russian ballet master Aleksandr Pushkin.
Baryshnikov became a soloist in the Kirov Ballet Company in 1966.
As a male principal dancer, he was trusted with many leading roles in several ballets including two original ballets Gorianka (1968) and Vestris (1969).
Later, he continued his career as a member of the American Ballet Theater and the New York City Ballet and ended up being the founder of the Baryshnikov Arts Center in NY city.
He has a tremendous ability to tackle the most complicated combinations of steps with impressive elegance, which owes in large part to his extraordinary leaping ability and great physical finesse.
He has been awarded numerous accolades, remarkably among which are the prestigious Kennedy Center Honor in 2000 and the Praemium Imperiale in 2017 in recognition of his lifetime achievement in theater/film.
2. Marcelo Gomes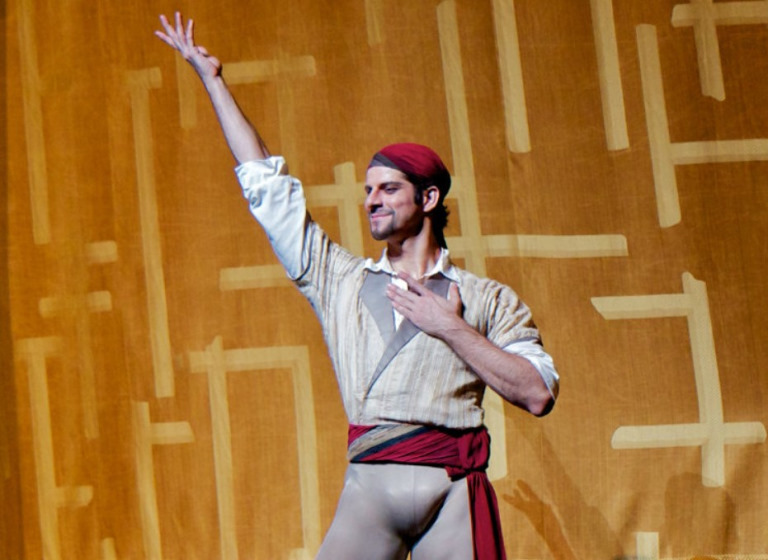 Marcelo Gomes is a famous Brazilian ballet dancer who worked for the American Ballet Theater for two decades.
He first served as a member of the Corps de Ballet in the American Ballet Theater in 1997 and got promoted to soloist in 2000. In 2002, he was appointed as its danseur noble.
He impressed every member of the audience with his outstanding ability to convey emotion, the sheer joy of dancing, and tremendous grace when performing on stage.
Throughout his career, he has made numerous guest artist appearances worldwide.
He has danced with many of the world's leading ballet companies including the National Ballet of Canada, the Bolshoi Ballet, the Dutch National Ballet, the Mariinsky Ballet, the Houston Ballet, and the New York City Ballet.
The most notable ballet award in Marcelo's career is certainly the prestigious Prix Benois de la Danse for his principal role in Othello ballet in 2008.
3. David McAllister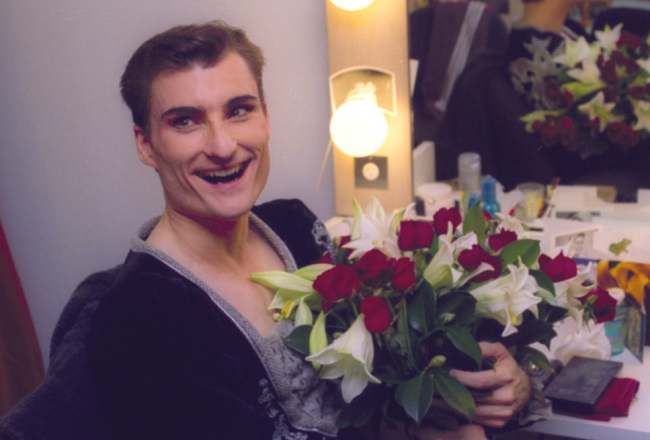 David McAllister began to perform in The Australian Ballet in 1983. He became its senior artist, principal artist, and artistic director in 1986, 1989, and 2001 respectively.
During his tenure as a ballet dancer in the Australian Ballet, he performed several main roles such as those in Don Quixote, Coppelia, The Sleeping Beauty, Manon, La Sylphide, Onegin, Stepping Stones, and Romeo and Juliet.
In addition, he appeared as the guest artist in many worldwide ballet shows including those with the Bolshoi Ballet, the Georgian State Ballet, The National Ballet of Canada, The Kirov Ballet, the Singapore Dance Theater, and the Birmingham Royal Ballet.
Throughout his career, he has received numerous professional awards, some of which are:
the Centenary Medal in 2001;
Member of the Order of Australia in the 2004 Australia Day Honors List;
Bronze Medal at the Fifth International Ballet Competition in Moscow;
Oceanic Equity Arts Award for Young Achievers in 1985;
the Queen Elizabeth II Coronation Award by the Royal Academy of Dance in 2021.
4. Carlos Acosta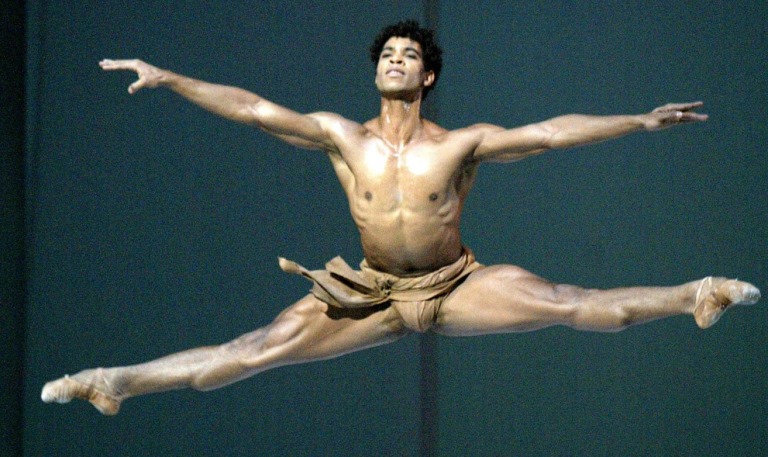 Carlos Acosta is currently the director of the Birmingham Royal Ballet.
During his career, he worked for some of the world's greatest ballet companies such as the National Ballet of Cuba, American Ballet Theater, English National Ballet, and Houston Ballet before joining the Birmingham Royal Ballet.
He is a familiar guest artist on a myriad of international dancing tours.
Born as the last child in a poor Cuban family, Acosta was a hyperenergetic boy in his childhood.
Thus, his father sent him to a state-funded school to learn dancing in the hope that this would teach him discipline. On the other hand, he would have free lunch every day.
At the Cuban National Ballet School, he was instructed by many reputable ballet teachers, one of whom was Ramona de Sáa.
He graduated in 1991 with a gold medal and maximum qualifications as evidence of his outstanding talent and excellent performance at school.
Acosta rose to fame in the early 1990s when he was only a teenager. Over the next decade, he received many offers for lead romantic roles from European and North American companies.
With his grace and athleticism, he has been compared to world-ranked ballet dancers such as Rudolf Nureyev or Mikhail Baryshnikov.
In 2008, Acosta received the prestigious Prix Benois de la Danse award, and Commander of the Order of the British Empire in 2014 for his devotion to ballet.
5. Calvin Royal III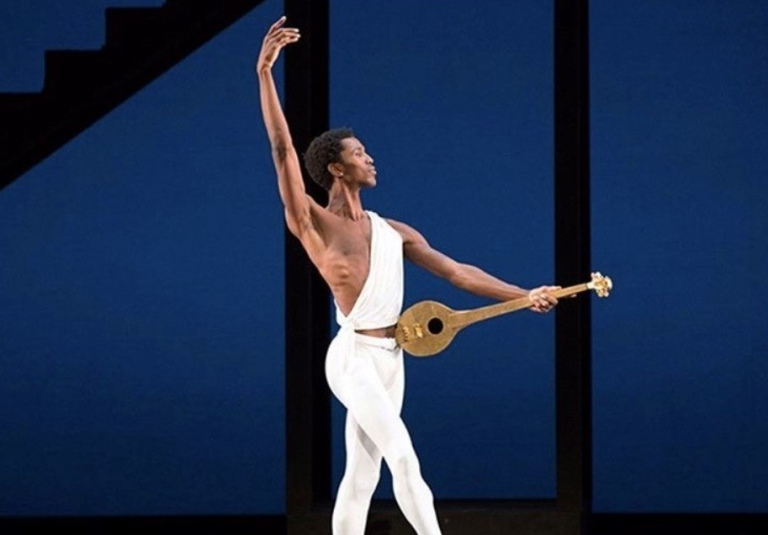 This list would not be complete without the name of a famous male black dancer Calvin Royal III. He is the third black principal dancer in the history of the American Ballet Theater.
At the age of 14, he earned a scholarship to the summer program at Philadelphia's renowned Rock School where he studied ballet for the first time.
Since then, he participated in many dance competitions and later was offered a scholarship to ABT's JKO School.
When he was at ABT, Royal danced in several prominent productions including Serenade After Plato's Symposium and Swan Lake where he captured the hearts of the audience with his poetic rhythm.
Since 2015, he has made frequent appearances at the Vail Dance Festival. Moreover, he is chosen by the foremost American classical ballerina Copeland to be her dance partner in many ballet shows.
Check more: 10 famous male ballet dancers here!
6. Rudolf Nureyev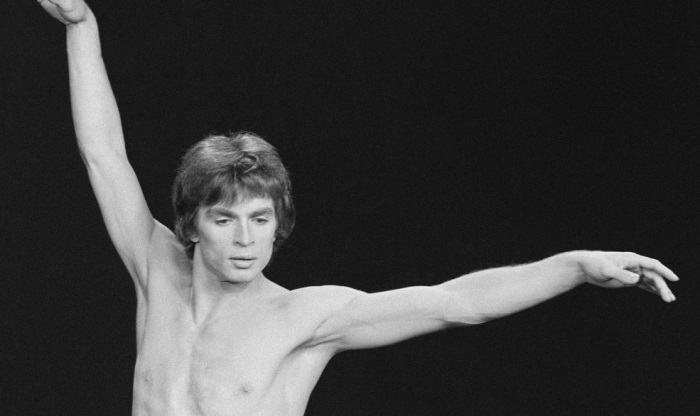 Rudolf Nureyev (1938-1993) was commonly hailed as one of his generation's greatest male ballet dancers, and not without reason.
In addition to his stunning award-winning performances worldwide, Nureyev also greatly impacts the teaching of ballet and the repertoire as a whole in his role as a choreographer.
Nureyev once served as the chief choreographer of the Paris Opera Ballet and created his own unique interpretations of classical works such as Swan Lake, Giselle, and La Bayadère.
Many of his interpretations are still performed today.
He was born on a Trans-Siberian train near Irkutsk, Siberia, to a Tatar family; he began his early career with the renowned Kirov Ballet (now the Mariinsky Ballet) in Leningrad.
In 1961, Nureyev caused a sensation by defecting from the Soviet Union to the West, despite the KGB's attempts to prevent him.
This historic event marked the first defection of a Soviet artist during the Cold War. He later joined The Royal Ballet in London, where his talent and charisma made him an international star.
Unfortunately, his great talents were taken from the world too soon. Nureyev died at the age of 54 in 1993 due to AIDS complications.
Final Words
Due to their excellent performances and lifelong devotion to the development of ballet, these 12 people are considered among the greatest ballet dancers of their eras.
They have stolen the hearts of numerous audiences worldwide with their charismatic stage presence and outstanding prowess.