Moira Shearer was a true talent and a formidable force in the worlds of dance and film. Shearer's journey has been nothing short of remarkable, from her early days as a student at Sadler's Wells Ballet School to her rise to become one of the most famous ballerinas.
Her artistry and poise on stage, combined with her striking looks and charm, captivated audiences all over the world.
In this post, we will look at Moira Shearer's life and career, including her biography, family, height, net worth, and other details.
Who Is Moira Shearer?
Moira Shearer was a Scottish ballerina and actress born on January 17, 1926. She is best known for her role in the film "The Red Shoes", in which she played Victoria Page. Her elegant dancing and stunning beauty made her an icon in the ballet and film worlds in the 1950s.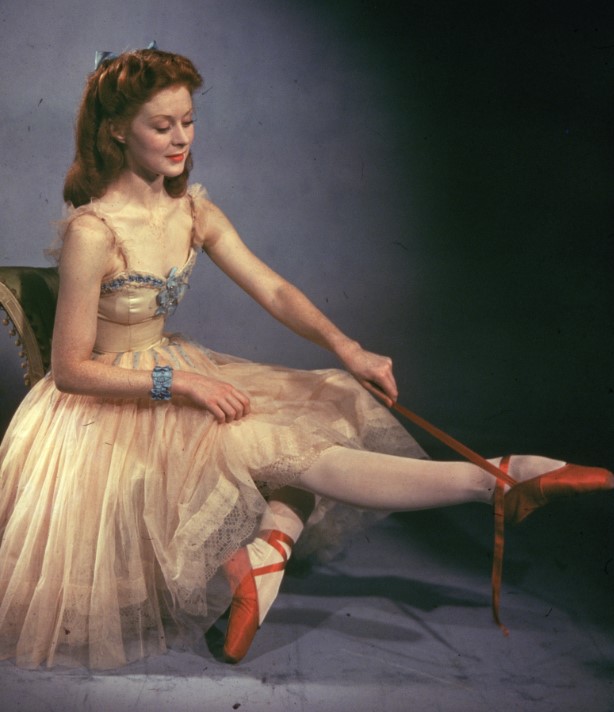 Some basic information:
Birth name: Moira Shearer King.
Moira Shearer's weight is not officially available and her height is 5'5″ (1.65 m).
She was diagnosed with viral encephalitis in 2000, which caused her memory to deteriorate.  She died on January 31, 2006, not long after turning 80. Moira Shearer's cause of death was attributed to blood and urinary tract infections.
Fans worldwide mourned her death, remembering her as a talented ballerina and actress who left an indelible mark on the arts.
Check more: Suzanne Farrell ballet dancer biography
Moira Shearer's family
Moira Shearer was born into a middle-class family in Dunfermline, Scotland. Her father, Harold V. King, was a civil engineer. And her mother, Helen Maud Dorothea Shearer was passionate about dancing.
Moira Shearer married journalist and broadcaster Ludovic Kennedy in 1950 after meeting him at a ballet benefit ball held at the Lyceum ballroom in London. They had four children, Alastair (the son) and three daughters, Alisa, Rachel, and Fiona, as well as seven grandchildren.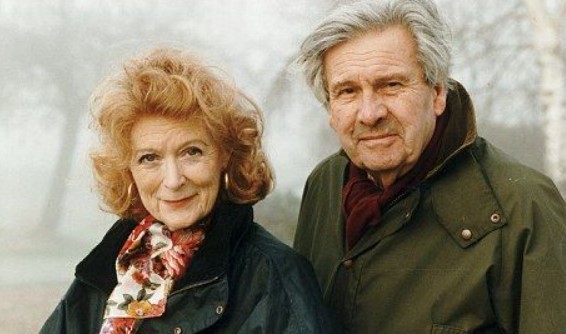 Moira Shearer's husband was a devoted partner who supported her career and life. Her family was a big part of her life. And their love and support helped her achieve a lot of success both on and off the stage.
After Queen Elizabeth II knighted her husband in 1994 for his services to journalism, which elevates him to the rank of "Sir", ballerina Moira Shearer became Lady Kennedy. As the title "Lady" is commonly used to refer to the wife of a knight.
However, Moira Shearer's accomplishments as a dancer and actress were significant in their own right. And she was widely recognized for her talent and artistry long before her husband was knighted.
Moira Shearer's Networth
Her net worth in early 2023 is estimated at $13 million. Her primary sources of income are ballet, acting, and television presenter.
The Way Moira Shearer Became A Great Ballerina
Moira Shearer had been training in ballet for several years before being accepted into Sadler's Wells Ballet School at the age of 16.
She began ballet lessons at the age of seven. Throughout her childhood and adolescence, she continued to study ballet with a variety of teachers, including Russian ballet master Nicholas Legat.
Her first major performance came at 12 when she was cast in the ballet Endymion at the Cambridge Theatre. This early stage experience exposed her to the world of professional dance and cemented her desire to pursue a career in ballet.
Thus, Shearer was already a highly skilled and experienced dancer with a passion for her art when she was accepted into the Sadler's Wells Ballet School in 1938.
She joined the International Ballet under Mona Inglesby in 1941. She made her debut on May 10, 1941, at Glasgow's Alhambra Theater. Shearer performed with the International Ballet in several ballets, including Aurora's Wedding, Planetomania, and Orpheus and Eurydice.
Her ballet career was cut short in 1947 when J. Arthur Rank, a British film producer, offered her the lead role in his Technicolor version of "The Red Shoes".
Because of her success in this role, the public assumed she was no longer serious about pursuing a professional ballet career. However, the following year, 1948, she made a triumphant return to the stage as the title character in Giselle at the Edinburgh Festival.
Moira Shearer continued to tour ballet in the United States, Canada, and Paris in the years that followed. She retired in 1954, capping off a brilliant and impressive ballet career.
Moira Shearer's Contribution To Ballet
Throughout her career, Moira Shearer made numerous contributions to the world of ballet, both as a performer and an advocate for the art form. She was known for her flawless technique, elegant style, and ability to convey sentiments through movement.
Her career was defined by several plays that made her a big star:
Her first critical success at Sadler's Wells Ballet Company was "Pride in The Quest" (1943).
Moira's first major roles were in "The Nutcracker" and "Specter de la Rose" (1945), both of which were on tour in Germany.
"The Sleeping Beauty" (1946) was the first full-length classical role Shearer danced, as Princess Aurora. Because of this role, she had the status of a ballerina by the end of the 1946 season, when she was only 20 years old and was one of three ballerinas alternating in the leading role of Aurora in "The Sleeping Beauty".
Moira Shearer was also a ballet advocate throughout her life. From 1970 to 1977, she was a member of the British Broadcasting Corporation's (BBC), General Advisory Council and the director of Border Television.
She also toured the United States from 1977 to 1982, giving lectures on the history of ballet.
Moira Shearer's Famous Movies
Despite beginning as a ballerina, Moira Shearer rose to fame as a film star before reaching the pinnacle of her ballet career.
At the age of 22, she played the lead role of Victoria Page in the film "The Red Shoes". This is a film based on Hans Christian Andersen's folk tale about enchanted red shoes that drove the wearer to dance until she died. The film was a huge success, which led to Shearer becoming widely known as a film star.
This success paved the way for many ballerinas to later expand their careers into the field of film.
Despite her early success in the film industry, Shearer only appeared in several films: Tales of Hoffmann (1951), The Story of Three Loves (1953), The Man Who Loved Redheads (1954), the controversial Peeping Tom (1960), and Black Tights (1962).
Moira ended her film career in 1987 as L. S. Lowry's mother in the film "A Simple Man". After years away from the screen, choreographer Gillian Lynne persuaded her to take on this role.
Final Words
Moira Shearer's legacy continues to inspire aspiring dancers and actors worldwide. Her contributions to the ballet and film industries have left an indelible imprint that will be remembered forever.
She will be recognized as one of the most talented and influential artists of her generation, from her incredible performances in "The Red Shoes" to her dedication to her art and her family.
It is a true honor to learn about her life and all the details that make up this remarkable woman's story. We hope that this post has deepened your appreciation for Moira Shearer and her accomplishments.