In the ballet world, Kyra Nichols is a name that most enthusiasts will recognize. Over three decades, her career has spanned not just the US, but many other countries worldwide.
For 33 years, Kyra was the face of the New York City Ballet and her talent (described by the legendary choreographer George Balanchine as "God-given") made her an icon in the ballet community as well as the concert-going audience.
But while many of her performances and recordings are famous, not many people know about her history or her life.
This is what today's article is for! In this feature, we'll delve into the life of the extraordinary ballerina, exploring her personal and professional journey, all of her accomplishments, and the legacy she's built for herself.
Let's get to it!
Who Is Kyra Nichols?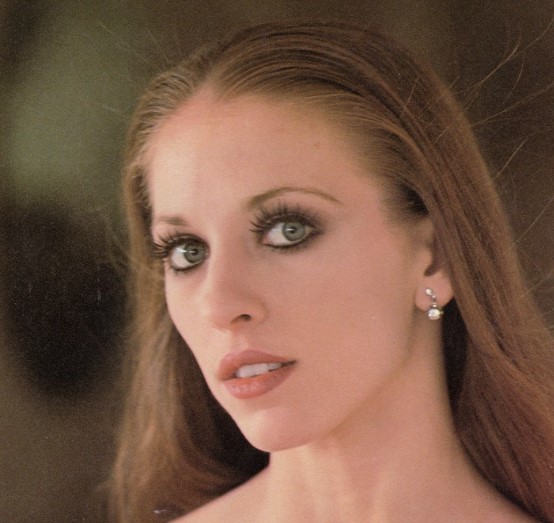 Technically precise and with incredible charisma on stage, Kyra Nichols was one of the greatest icons of the New York City Ballet for over three decades.
From being an apprentice in 1974, she became a full-time member of the NYCB a year later in 1975. Five years later, Kyra was promoted to soloist, and a year after that, she became the principal dancer.
Kyra remained with the company until her retirement in 2007, shortly after she turned 49 years old. Throughout her career, Kyra performed many leading roles in ballets, but her most memorable appearances were in Balanchine's ballets, such as The Nutcracker and Symphony in C.
Check more: Moira Shearer biography
Kyra Nichols' Family
Kyra was the middle child of the Nichols family. Her father, Alexander Nichols, was a physics professor, and her mother, Sally Nichols (née Streets), was once a member of the NYCB.
And as they said, arts seem to run in the family, because Kyra and her mother weren't the only ones blessed with artistic talents. Her older brother, Robbie Nichols, is now a mindfulness teacher and a former ballet dancer. While her younger brother, Alex Nichols, is a theatrical lighting designer.
Kyra is married to David Gray, who once worked at the press office of the NYCB. Later, David would become the executive director of the Pennsylvania Ballet.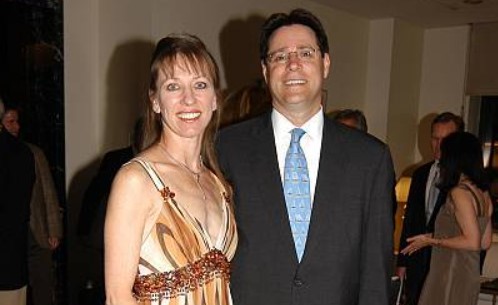 The two have two sons together, born in 1996 and 2001.
Kyra Nichols' Height & Weight
Nichols stood at 5 feet 8 inches tall, according to one source, which is well above the average height for ballet dancers (5 feet 4). Her height, combined with her strong and lean physique of a seasoned dancer allowed her to execute precise movements with exceptional speed and agility.
Not much is known about her weight, which is a fairly sensitive subject for most ballet dancers. To be as graceful and smooth as possible on the stage, dancers have to undergo a rigorous fitness regime.
In her prime, Kyra should be somewhere between 40 and 59 kilograms (88 and 130 pounds), which is the average weight of a professional ballet dancer.
The Way Kyra Nichols Became A Great Ballerina
Like many other talented ballet dancers, Kyra began her training at a very young age under the tutelage of her mother, Sally Streets, who was a ballerina with the New York City Ballet in the 50s.
For a time, she was also taught by Alan Howard, who was a former dancer for the Ballet Russo de Monte-Carlo along with the New York City Ballet.
By the time she turned 12, Kyra was already a very competent ballerina and was ready to take the next step. She began to attend the summer intensive programs of the School of American Ballet in New York.
Her talent stood out to all of the instructors and eventually, she was invited to stay aboard as a full-time student (such invitations were only reserved for the best of the best!)
Kyra's professional career officially began in 1974, when she took on an apprentice role at the New York City Ballet – the same company that her mother was part of in the 50s. She had just turned 16 when she took on the apprenticeship, and just one year later, she became a full-time member of the company.
Although the talent was definitely there, she wasn't noticed by Balanchine at first and was mentored instead by Jacques D'Amboise, the principal dancer of the New York City Ballet at the time. But later, Kyra was eventually spotted by Balanchine, and he gave her the principal role in his famous Symphony in C.
In 1978, Kyra was officially promoted to the rank of soloist and eventually principal a year later in 1979.
You'll love: Tom Holland Dancing
Kyra Nichols' Contribution To Ballet
Over the course of her career spanning over three decades, Kyra was the main star of many famous ballets, including many of Balanchine's masterpieces, such as The Firebird, Serenade, The Nutcracker, Liebeslieder Waltzer, and La Sonnambula.
And even after retiring in 2007, Kyra's never really stopped dancing. Today, she continued to be involved in the world of ballet as a teacher and instructor.
She's part of the faculty at the Indiana University Jacobs School of Music. And just this year, Kyra returned to the NYTB as an instructor for the younger classes of ballet dancers for three ballets: Jerome Robbins' Rondo and Balanchine's Walpurgisnacht Ballet and Donizetti Variations.
Is Kyra Nichols Still Alive?
Kyra Nichols is still well and healthy today. In fact, just this year, she made a return to the NYTB as an instructor.
Final Words
From her early years as a prodigious talent, her rise as a principal dancer with the New York City Ballet, and the impressive 33 years that she spent with the NYTB, there's no doubt that Kyra Nichols' status as an icon of the company was well-deserved.
Today, Kyra's legacy as a performer and teacher continues to inspire a new generation of dancers.
We hope that with this article, we've given you a better look at Kyra's life. Not just as a famous ballerina but also as a lifelong artist!
Which performance or recording of hers (you can find plenty of these on YouTube!) you liked the best? Tell us in the comments down below!