Suzanne Farrell's name will be etched in the annals of dance history for all time. She is known for her captivating stage presence, technical prowess, and artistic sensitivity.
Farrell's career has been marked by an unwavering dedication to the art form and an unbridled passion for excellence. From her early days as a prodigious young dancer to her legendary partnership with George Balanchine.
In this article, we will look at this remarkable artist's life, delving into her accomplishments, challenges, and long-lasting impact on the world of dance.
Who Is Suzanne Farrell?
Suzanne Farrell was born in Cincinnati, Ohio on August 16, 1945, with the original name Roberta Sue Ficker. (Please don't confuse her with the character Suzanne Farrell from the American period drama television series "Mad Men")
She is a well-known American ballerina who rose to prominence in the 1960s and 1970s. Ballet fans are most familiar with her for her exceptional technical ability, artistic savvy, and legendary collaboration with choreographer George Balanchine.
Farrell brought a new degree of emotion and depth to classical ballet as a principal dancer with the New York City Ballet, and her performances are regarded as some of the most memorable in the history of this art form.
Farrell has worked as a dancer, teacher, and artistic director, inspiring generations of young ballerinas to pursue their dreams and expand the boundaries of this charming art form.
Check more: Galina Ulanova Biography
Suzanne Farrell's Family
Suzanne Farrell was born into a lower-middle-class family to parents Robert and Esther Farrell. She is the youngest kid in her family. She has two older sisters, neither of whom are ballet dancer.
Her parents divorced when she was nine years old, and her mother worked as a nurse to support her three daughters.
Although her family did not have a dance tradition, her mother recognized Suzanne's artistic talent early on. She was confident that her youngest daughter would be a huge success as a dancer.
Then, Suzanne Farrell's family supported her passion for this art form and worked hard to provide her with the necessary training.
Farrell's mother, despite being poor, sacrificed herself to pay for her dance lessons and frequently traveled long distances to take her to concerts and competitions. She worked up to 20 hours a day to pay for Suzanne's ballet lessons in New York.
Suzanne Farrell once stated that her mother's happiness was her top priority. This unwavering support and dedication to Farrell's dream helped propel her to the top of the ballet world.
On February 21, 1969, Suzanne Farrell was married to Paul Mejia, a fellow New York City Ballet dancer from Peru. They divorced in 1997 and had no children. Their marriage was also a watershed moment in Suzanne's career, as it shattered her relationship with choreographer George Balanchine.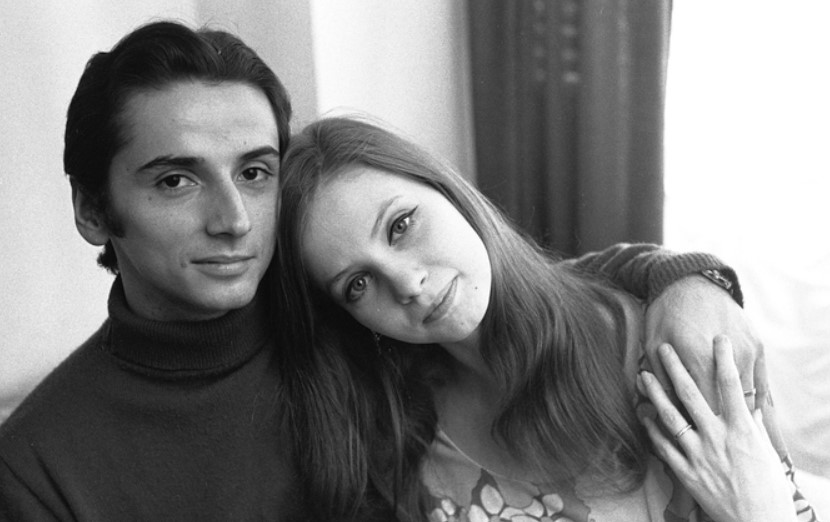 Suzanne Farrell's Height & Weight
Suzanne Farrell has a slim figure from a young age to old age. Her height was 5 feet 7 inches (170 cm), which was quite tall in comparison to the average height of ballet dancers at the time.
She did, however, use her long legs to perform rhythmic and beautiful stretching movements on stage, leveraging her height to her advantage.
Suzanne Farrell's Networth
Suzanne Farrell's net worth is estimated to be between $1 and $5 million as of 2023. Her main source of income is ballet dancing, which she has done for the past 28 years.
The Way Suzanne Farrell Became A Great Ballerina
Suzanne Farrell was able to learn ballet at a young age thanks to her mother's encouragement and sacrifice. Every day after school at Ursuline Academy, she studies ballet at the Cincinnati Conservatory of Music.
The change came when Diana Adams, a scout for the School of American Ballet in New York, noticed Farrell and invited her to audition for the school.
In 1960, Suzanne received a full scholarship from the Ford Foundation to participate in the preparatory program for professional dancers. The program is taught at George Balanchine's School of American Ballet.
This transformation paved the way for her to meet 20th-century master ballet choreographer George Balanchine and gradually become his muse since 1961 when Suzanne Farrell joined the New York City Ballet (NYCB).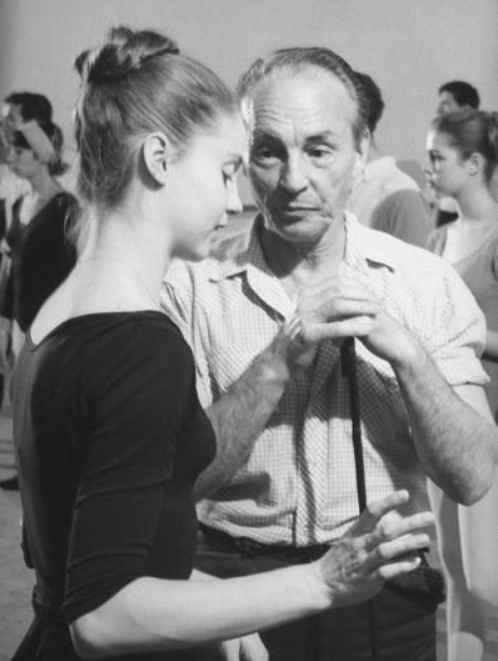 Suzanne Farrell quickly rose through the ranks at NYCB, gaining featured roles. She was promoted to principal dancer in 1965, at the age of 20. She remained a dancer until 1969 at NYCB, where she studied choreography with Balanchine.
Following her marriage to Paul Mejia in 1969 and the schism in her relationship with Balanchine, the newlyweds left NYCB and joined the European company Ballet of the 20th Century. This company based in Brussels, of French choreographer Maurice Béjart.
Throughout her four years in Brussels, she was constantly dancing in lead roles. She also got to try out new dance styles that were completely different from the Balanchine choreography she had done about ten years before.
She returned to the New York City Ballet in 1975, where she worked with George Balanchine until his death in 1983.
Farrell retired in 1989 due to arthritis, which made her difficult in professional dancing. This was the culmination of her 28-year ballet dance career, which catapulted her to the status of one of the greatest ballerinas of the twentieth century.
Suzanne Farrell's Contribution To Ballet
Suzanne Farrell has performed in a wide range of plays during her rare long career as a ballerina. Balanchine choreographed the majority of these plays, many of which were created specifically for her.
Dulcinea in Balanchine's Don Quixote, which premiered in May 1965, was one of her most notable early roles.
She has also appeared in many play premieres. "Four Temperaments," "Apollo," "Tzigane", "Caconne," "Union Jack," "Vienna Waltzes," "Meditation," and "Mozartiana" are some notable names. These are all considered to be very beautiful and one-of-a-kind twentieth-century plays.
In addition to being a top ballerina, Suzanne has been a ballet teacher for many years, since her retirement in 1989. From 1989 to 1993, she was a ballet teacher at the New York City Ballet. She has been a dance professor at Florida State University since 2000.
From 2000 to 2017, she also founded and ran her own ballet company – the Suzanne Farrell Ballet.
Her engagement with the Kennedy Center is one of her distinct imprints on the art of ballet. She began teaching ballet to students aged 13 to 17 here in 1993. Her high-quality curriculum aided the Kennedy Center in taking the national program in 1995.
Her selected dancers also had a lot of touring success in the 2000s. This helped to honor Farrell as a passionate ballet teacher for the next generation.
Suzanne Farrell Today
Suzanne Farrell officially returned to the New York City Ballet in April 2019 to train dancers. She was in charge of teaching the dancers the extended pas de deux from Balanchine's "Diamonds," which he created in 1967.
Thousands of dancers, fans, and ballet stars from around the world have praised her return. This restored her – a legendary ballerina – to the spotlight of the New York stage, where she inspired the next generation of dancers.
Final Words
Suzanne Farrell's influence on the dance world is undeniable. Her unwavering devotion to the art form, combined with her technical brilliance and artistic sensitivity, has made her one of ballet's most influential figures.
Farrell's work has inspired countless dancers, choreographers, and audiences all over the world. We are reminded of the transformative power of dance and the lasting impact of those who devote their lives to its pursuit through her biography.