Burlesque dancing has been a popular form of entertainment for centuries, dating all the way back to the Victorian era.
It is still appreciated in the 21st century due to its sensual and glamorous appeal.
In the world of burlesque dancing, the names of these most famous burlesque dancers are at the very top. Their masterful performances may leave you breathless by the time the curtain is drawn!
Top 10 World-Famous Burlesque Dancers
1. Dita Von Teese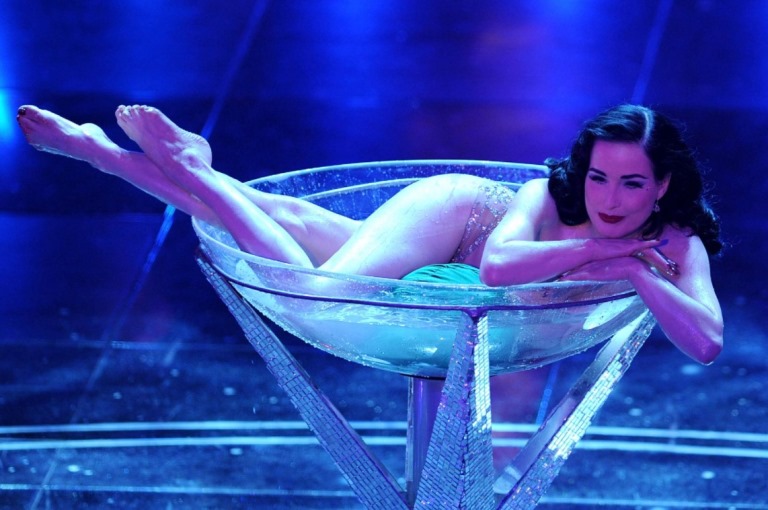 Such is the influence of Dita Von Teese (born Heather Renée Sweet) that she is considered by many: the "Queen of Burlesque".
Originally, Dita had plans to become a classical ballerina.
But, at 19, she visited a strip club for the first time and was "blown away" by the lack of originality in the routines she saw there.
She then became a woman on a mission: to revolutionize the exotic dancing scene.
And revolutionized it, she did. Dita Von Teese became a veritable burlesque icon. Her elegant disposition as a classically-trained ballerina commingled beautifully with the sexiness of burlesque routines.
Dita's vintage dresses and signature painted eyes also aid in enrapturing the audience whenever she takes to the stage.
Her signature act involves bathing in a massive cocktail glass while surrounded by crystals.
2. Josephine Baker – Famous Black Burlesque Dancer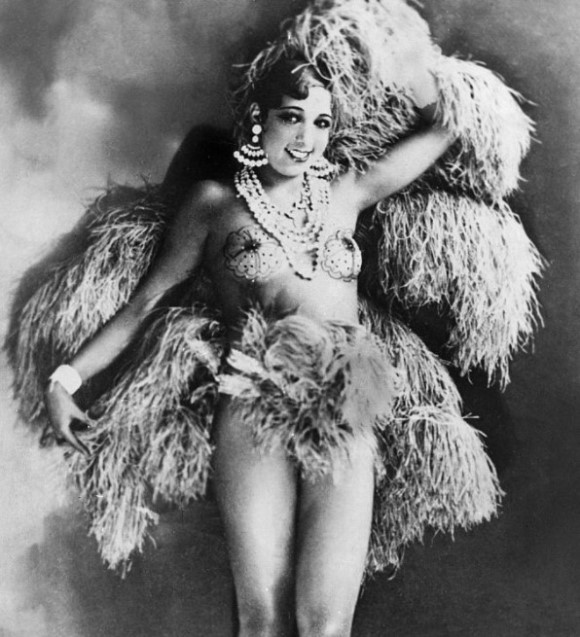 Among the many 1920s burlesque stars that had their names written down in history, Josephine Baker – born Freda Josephine McDonald – has got to be the brightest.
Born in America, but later relocated and "fell in love" with France, most of Josephine's works revolved around France and its capital, Paris.
Josephine was immensely popular among the concert-going crowds even at the start of her career. At Folies Bergère, a legendary cabaret hall in Paris, Josephine's shows were always sold out.
Her fame reached a fever pitch in 1927 for her performance in the revue Un vent de folie.
Josephine's costume – a short skirt made from prop bananas paired with necklaces – became a symbol of the Jazz era and the 20s.
The "Bronze Venus", as she was known at the time, was famed for her routines which combine exotic dance moves with a hint of comedy.
3. Mistinguett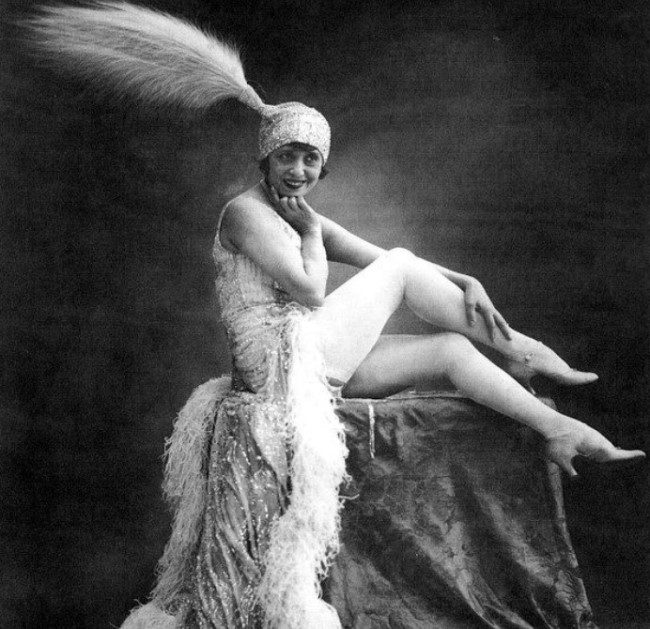 In France, rivaling Josephine Baker's level of fame is Mistinguett (born Jeanne Florentine Bourgeois).
Mistinguett already knew that she was destined to become an entertainer at a young age. However, she most definitely didn't think back then that she would one day become a world-famous French burlesque dancer.
Her career began as a simple flower girl, singing ballads as she sold her flowers. Later in life, Mistinguett met Saint-Marcel – the director of the revue at the Casino de Paris – on a train ride to Paris.
Everything fell into place from there. Mistinguett's debut at the Casino de Paris went swimmingly. Then, she began to appear in more venues.
Her name began to pop up more and more in the press until her flamboyant and risqué routines completely conquered Paris.
At one point, she was the highest-paid female performer in the world. Mistinguett's lengthy legs – arguably the greatest allure of her shows – were insured for a staggering amount of 500,000 francs.
4. Lydia Thompson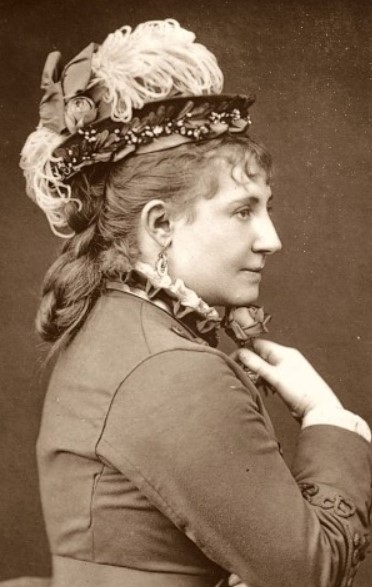 If Josephine Baker and Mistinguett were the stars of the French burlesque scene, then Lydia Thompson was the queen of the English burlesque stage.
Lydia Thompson (born Eliza Thompson) was born in London. As a teenager, she performed in pantomime shows across London and, eventually, Europe.
During the international tour, Lydia eventually took on the mantle of a dancer.
One of her earliest performances, a burletta called "The Spanish Dancers", was highly rated. It was the big break that delivered Lydia to stardom.
She toured everywhere through Europe and, by the time she got back to England in 1859, she was already hailed as an eminent dancer by the press.
They went into great detail about the vivacity of her character, the natural allure of her youthful beauty, and the audacity with which she performed her moves.
Among the many things that she's known for, Lydia Thompson was the one to introduce Victorian burlesque to America with her trope, "the British Blondes".
5. Gypse Rose Lee – Famous American Burlesque Dancer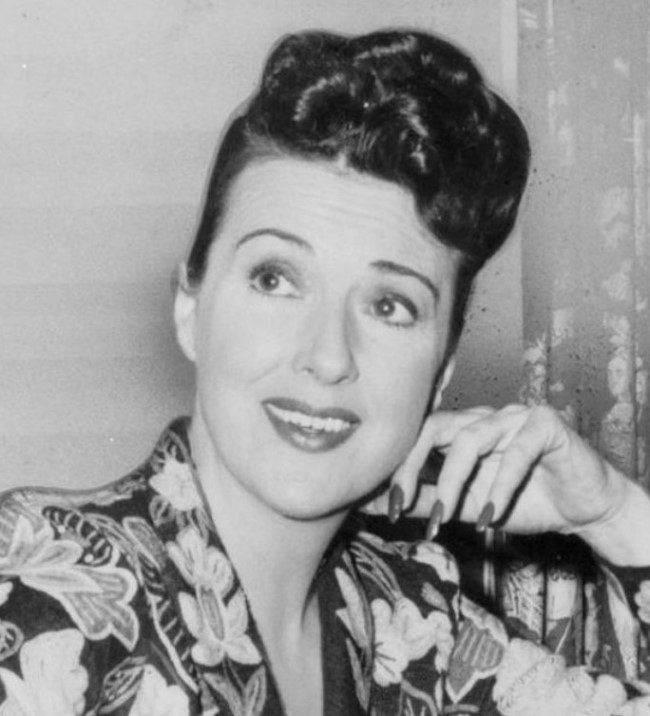 Gypse Rose Lee (born Rose Louise Hovick) started her career as just an average dancer and singer.
But, she soon discovered that she could be a lot more by being more risqué with her performances. Burlesque turned out to be the perfect environment to do so.
The highlights of her shows were less on the "strip" portion, and more on the "tease". Using her sharp and witty sense of humor, Gypse transformed her performances into intellectual exercises just as much as physical ones.
Her talents weren't just in dancing. Gypse was also a decent writer who penned two novels and a play.
She also hosted many television shows and starred in a multitude of films. Her filmography was extensive and rated well enough that Gypse got her own star on the Hollywood Walk of Fame.
6. Jean Idelle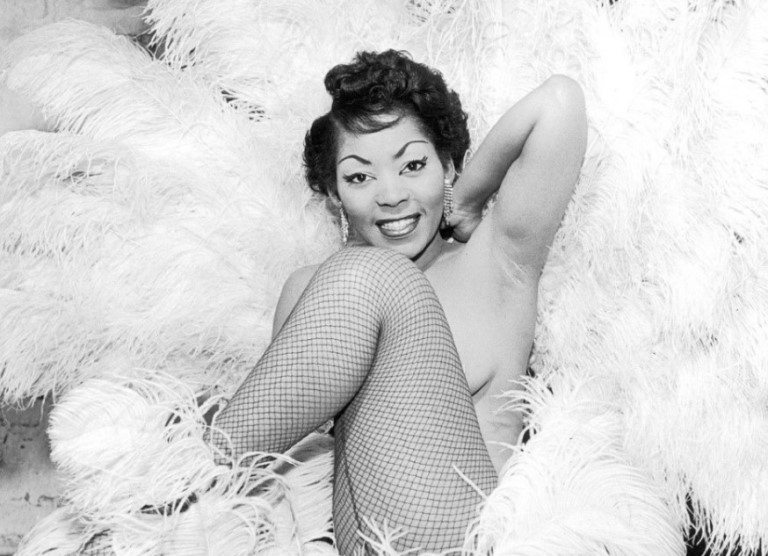 Jean Idelle, better known as the "Sepia Sally Rand", was the first black exotic fan dancer. Her career began at the age of 20 when Jean was discovered by a Broadway talent agency.
She was tutored by a fan dancing choreographer for a while, showing a particular aptitude for the profession.
Later, Jean was performing in nightclubs everywhere, hauling over $12,000 a year (around $125,000 in today's money). Remarkably, Jean did all this when segregation was still at its worst and regularly performed in white-only clubs.
This is the reason why she has become such a shining symbol: Jean's hypnotizing choreography with her glamorous feather fans managed to break down racial barriers long before the 1964 Civil Rights Act.
You'll love: Famous Ballet Dancer: List Of Top 10
7. Perle Noire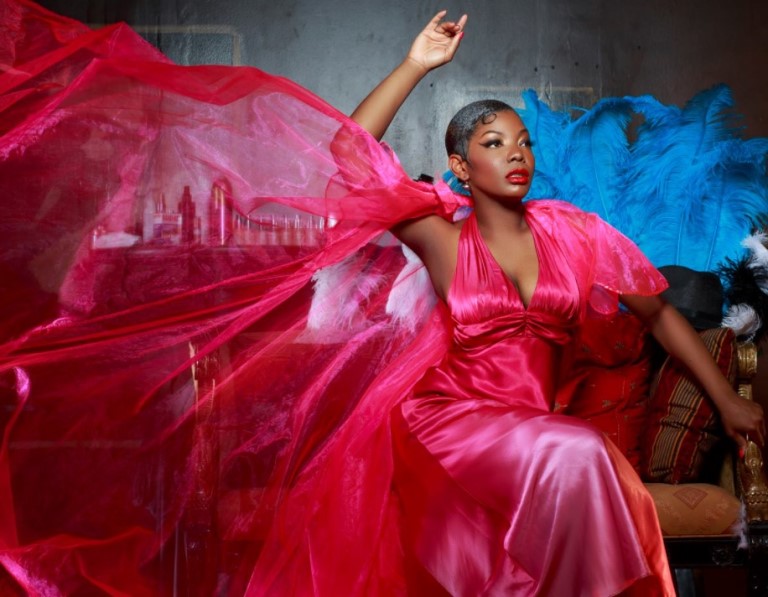 Perle Noire is often said to be the modern Josephine Baker, and not without a reason.
Like Josephine, the performances of Perle Noire (or "Mama Perle", as she's known in the burlesque scene) are sultry and captivating experiences. Glamorous, but no less elegant, Perle Noire has the same mighty disposition that Josephine once had.
However, Mama Perle got unique traits of her own, too. While most famous burlesque performers have a stage persona, Mama Perle doesn't.
The way she speaks, acts, and dresses on the stage is also how she goes about her daily life outside of the stage light, according to one interview.
Her vivacious and charming personality on stage is all real.
This is why, outside of being an internationally-recognized performer, she's also very successful at teaching prospective dancers at her personal dance company, the House of Noire.
8. Sally Rand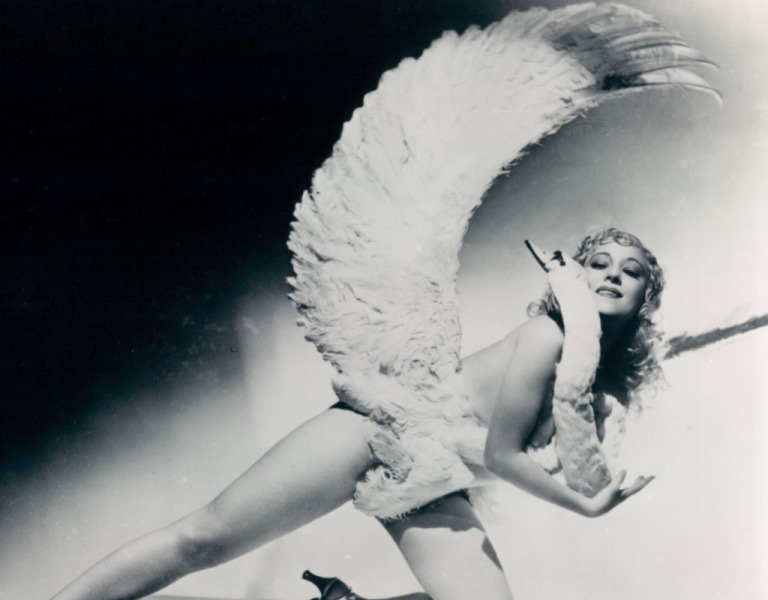 When it comes to fan dancing or bubble dancing, a name you'll hear very often is Sally Rand. Born Helen Gould Beck, she became acquainted with the stage at a very young age.
At just 13, Rand was already working as a chorus girl in a theater. Later, after finishing her studies in ballet and drama, a teenage Sally Rand decided her future rested in Hollywood.
Through the 1930s and the decades afterward, Sally gained her stage name and became a phenomenon in the burlesque scene.
She's most famous for her fan dance routines, which were highly risqué for that era.
As a matter of fact, on one occasion, she was arrested four times in just one day at a fair due to supposed indecent exposure.
Sally was the person who invented the bubble dance. Not just to expand her repertoire, but to also deal with windy conditions while performing outdoors.
9. Joshua Dean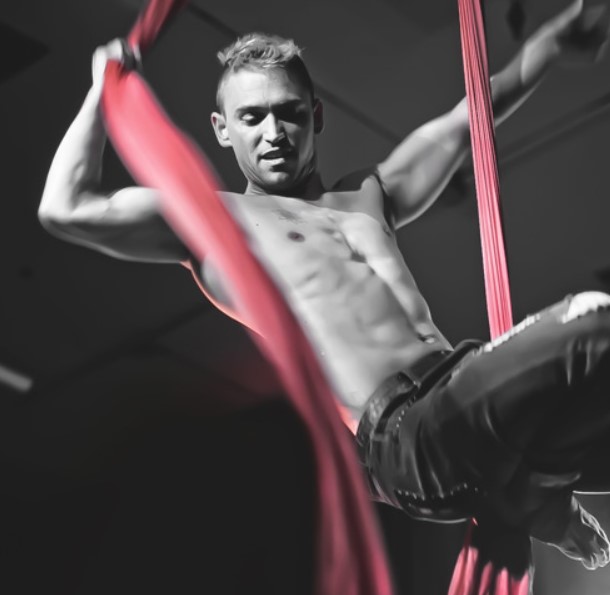 Most people think that burlesque dancing is a female-only job. That's far from the truth. Male dancers like Joshua Dean are just as popular on burlesque stages, too.
Said to be the "Cirquelesque Sensation of NYC", Joshua has been active since 2007.
The thing that makes Joshua stand out and get the title "best boylesque 2019" is the unique blend between circus and burlesque in his performances.
Every show is extremely energetic and exciting. His acrobatic stunts never fail to have the audience on the edge of their seats.
10. Isaiah Esquire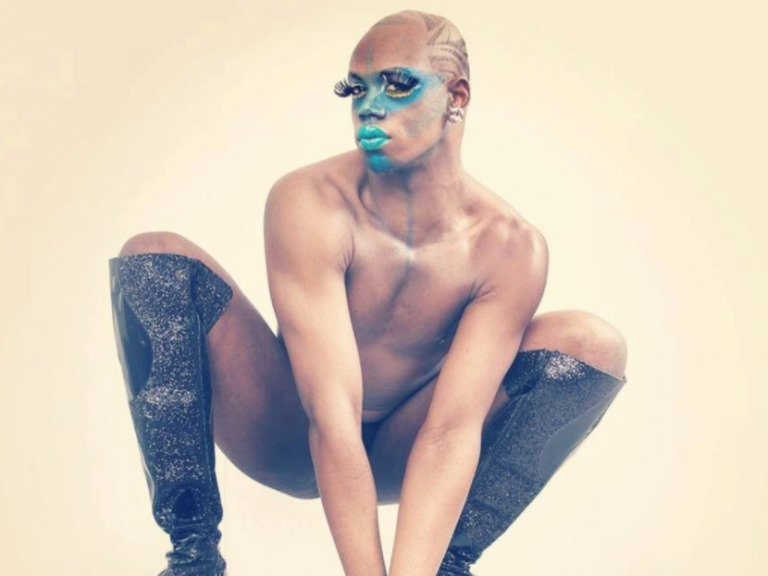 With the nickname "Glamazon", Isaiah's physique captures the audience's attention from the moment he glides onto the stage.
His choreography is a combination of multiple dance styles, ranging from burlesque and drag to contortion.
That, combined with a special disposition that is both emotive and energetic easily makes him a notable performer in today's burlesque scene.
Isaiah has been performing in venues all over the world, from the US to Finland and Jamaica. His shows are definitely worth a watch if you ever find yourself in the area.
Check more: Most Famous Tap Dancers: List of Top 10
Final Words
And that's all the names of famous burlesque dancers you should know!
Burlesque dancing isn't just entertainment, it's also a sport. All of the performers in this list have proven that.
So, don't just think that burlesque is merely naughty entertainment. Give your local club a visit (preferably, whenever some of the modern performers in this list here are in town).
You'll love it for sure!