Tap dancers make moves with lightning speed and pinpoint accuracy. Each movement they make contributes to the overall rhythm and look of hovering above the ground.
Seeing master tap dancers perform to behold. In this article, City Dance will pay tribute to some of the most famous black tap dancers in the world.
Top 10 Most Famous Black Tap Dancers
Famous male black tap dancers
1. Savion Glover – Greatest tap dancer in history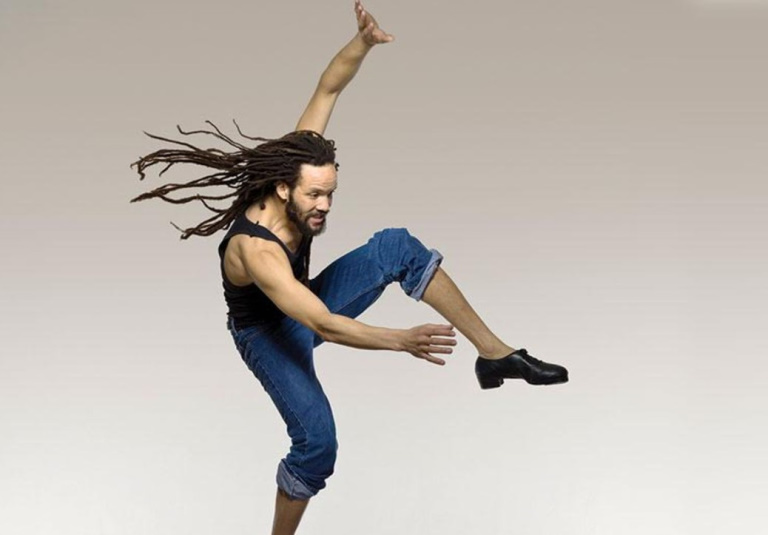 Savion Glover is among the most famous black American tap dancers. He was considered by Hines, who was among Glover's teachers, as possibly the greatest tap dancer in history.
The remarks carry lots of weight since they came from a legend in tap dance.
Glover, like many other performers, began dancing very early. He was always evolving and growing by linking tap dance with today's musical trends and grooves.
He has had a long history on Broadway and choreographed a number of productions. Due to his talent and freshness, he is among the genre's primary stars.
In the future years, he is unquestionably on the verge of achieving even greater heights.
2. Gregory Hines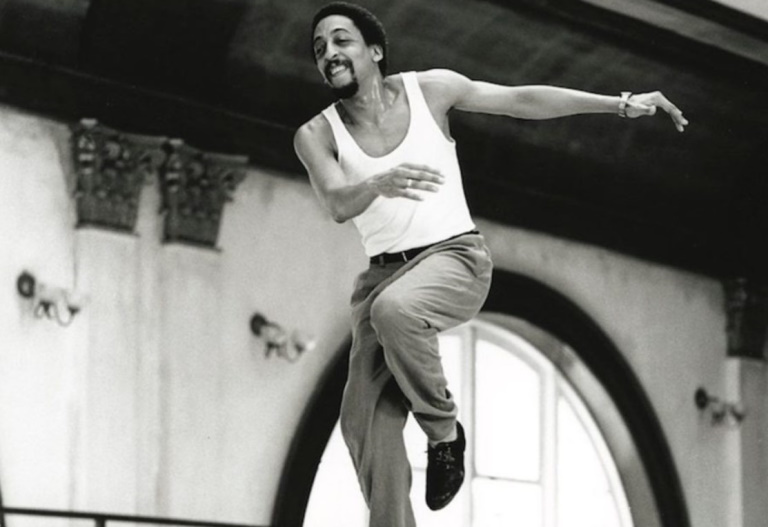 Gregory Hines is a phenomenal choreographer, dancer, and actor. He is largely credited with bringing tap dance into the twenty-first century.
He accomplished this by incorporating a number of previously unknown elements into tap dance.
Gregory Hines also combines tap dance with other more recent musical tendencies. Some may argue that he was destined for it.
He began tap dancing when he was at the age of 2, and by 5 years old, he was virtually an expert.
He is the connection between the past's great dancers and the current musical trends of his time. He will be credited for bridging that chasm and revitalizing the dancing genre.
3. The Nicholas Brothers – Famous black tap-dancing brothers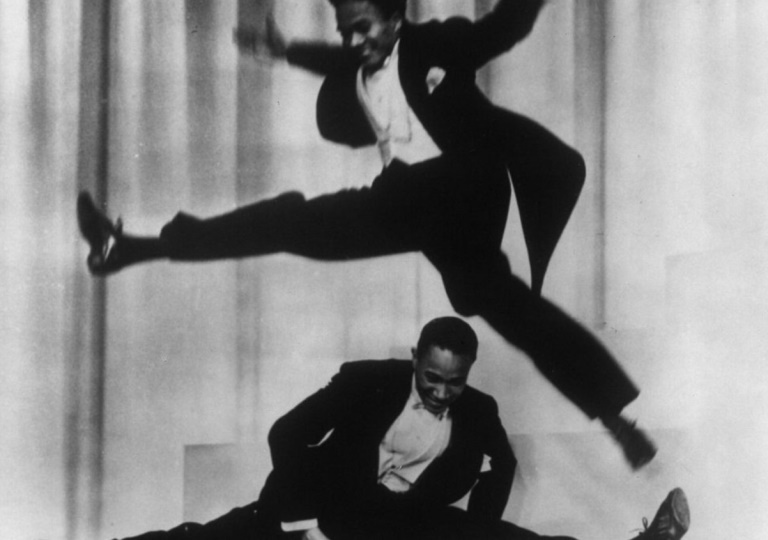 Fayard and Harold Nicholas had extraordinary careers in both "flash" and tap dancing.
Fayard was 18 years old and Harold was only 11 when they earned their first major break in 1932. After making appearances along with big bands, they had become quite popular in Hollywood.
Kid Millions, St. Louis Woman, Down Argentine Way, and Stormy Weather were all films starring the famous black tap-dancing brothers.
They also appeared in "The Ziegfeld Follies of 1936" and "Babes in Arms".
Their contributions were acknowledged through Kennedy Center Honors and a documentary dedicated to them.
4. Charles "Honi" Coles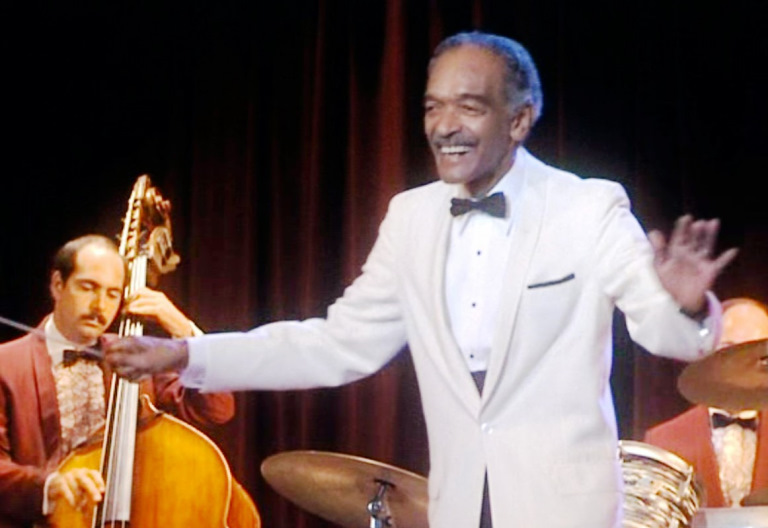 Charles "Honi" Coles was an American tap dancer and actor. He has a longtime partner, Charles "Cholly" Atkins. Their partnership started after Cholly served in WWII.
When the male tap dance duo worked together, the dancing duo advanced and popularized the tap dance greatly.
They went on the road with Duke Ellington's, Cab Calloway's & Count Basie's big bands while making short films for TV.
"Taking a Chance on Love" is the duo's particularly popular leisurely soft-shoe performance. They even made an appearance on CBS-TV Camera 3 program.
Thanks to this celebrity, Charles Coles, became a Broadway star after earning a Tony Award in 1983 and consequently receiving a National Medal for his dancing contribution.
During the 1980s, he also taught dance and dance history at universities including Cornell, George Washington, Yale, and Duke.
The other part of the dancing duo, Cholly, went on to work for Motown Records as a staff choreographer between 1965 and 1971.
He pioneered a new dancing genre & vocal choreography and received National Endowment in the category of Arts recognition in 1993.
5. John W. Bubbles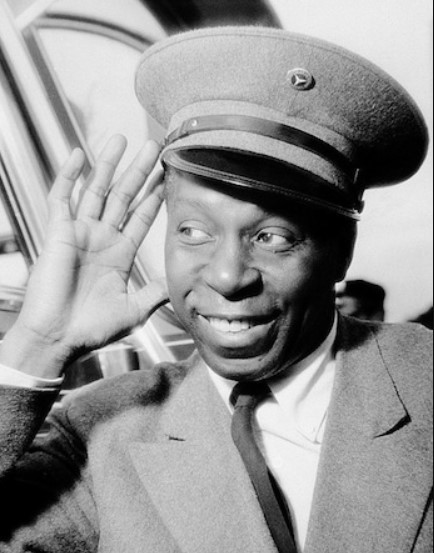 A list of best male tap dancers of all time would be incomplete if John W. Bubbles were not included.
Similar to Bill Robinson, Bubbles, who is both a singer and a dancer, made substantial contributions to the development and commercialization of tap dance.
He began his career at 10 years old when he teamed up with "Buck" Washington, a 6-year-old dancer, to form a singing-dancing-comedy show.
Bubbles was extremely popular due to his partnership with Buck. They were the first black artists to play in New York's famed Radio City Music Hall, as part of "The Ziegfeld Follies of 1931".
Bubbles is credited with being the first dancer to combine jazz and tap, paving the way for several current jazz-tap ensembles. He introduced off-beats, which changed accents, phrasing & tempo.
6. Bill Robinson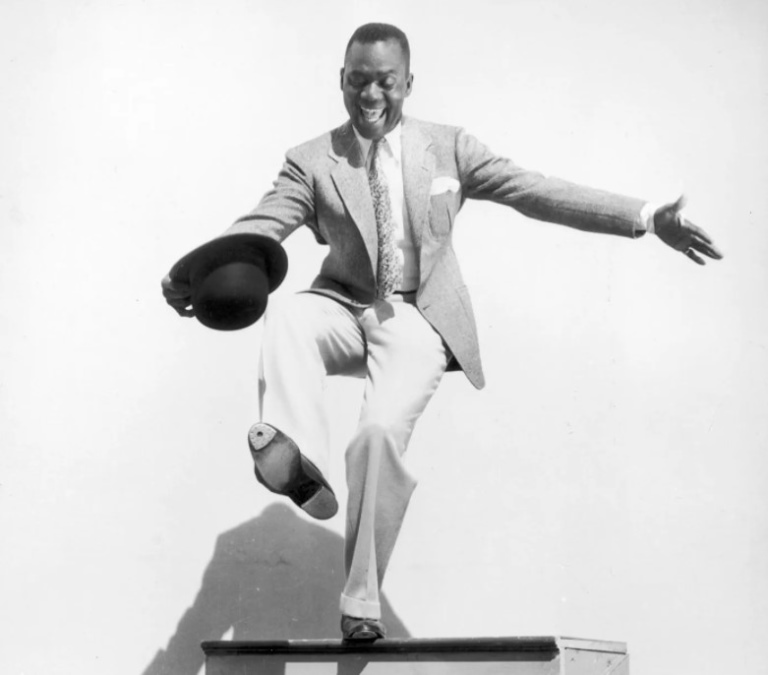 Bill Robinson is referred to as the father of tap dance. He is most known for his roles in films featuring Shirley Temple, who is a child actress.
Bill Robinson featured in 14 movies and 6 Broadway productions during his career, often in leading roles, which was a significant achievement for a black actor at the time.
He was also the first black soloist to perform on vaudeville circuits displaying obvious biases towards white people. He defied the odds and played the role of a headliner for 40 years.
Bill Robinson is recognized for his austere musicality and soft, deliberate movement.
Famous female black tap dancers
1. Chloe Arnold – Best female tap dancer of all time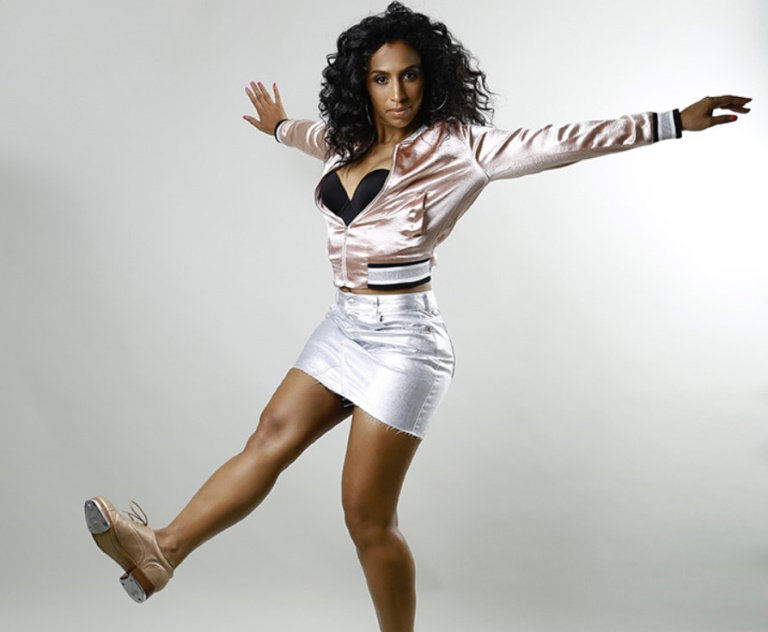 Chloe Arnold, is a director, producer, Emmy-nominated choreographer, and actress from the United States. She is most recognized globally for the role of a tap dancer.
Chloe and her company just won 1st Crew Battle on Fox's program, So You Think You Can Dance.
She started dancing at 6 years old. She became a part of the National Tap Ensemble trained by Chris Bellou between 10 and 13 years old, then Taps & Company of Toni Lombre between 13 and 18.
Together with her sister Maud Arnold, Chloe co-directs and produces DC Tap Festival, a critically acclaimed and worldwide recognized festival. The US HOR has acknowledged them as art ambassadors and preservers.
As a solo tap dancer, Chloe has delivered performances in more than 21 countries and 35 states. Arguably, she can be considered the best female tap dancer of all time.
2. Maud Arnold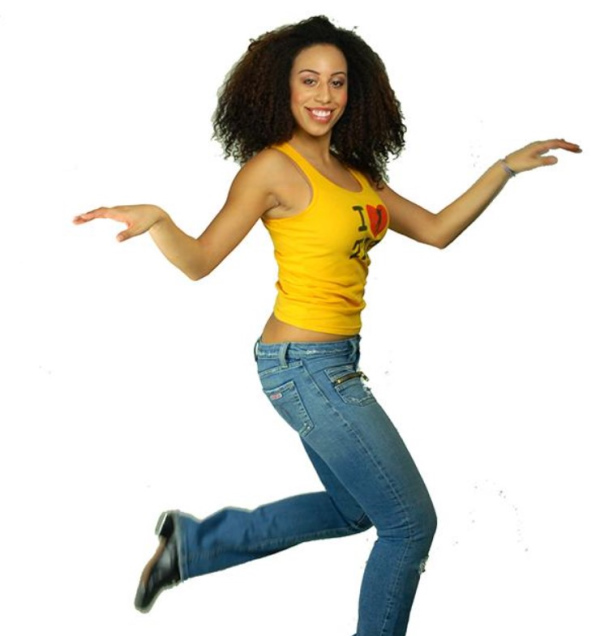 Maud Arnold, the sister of Chloe Arnold, is a tap sensation.
She has quickly established herself as a desired performer, teacher, and judge in various geographical locations including the U.S., Brazil, Russia, as well as Tokyo, and Barcelona.
Maud has collaborated with Beyonce and was featured in the national commercial for the Toyota Corolla in 2014.
Maud was mentored and instructed by Debbie Allen, and she has been teaching since turning 19 at her mentor's dance academy in LA and a dance institution in Texas.
Maud has been credited for HBO's Boardwalk Empire, The Today Show & Fox 5, etc. She has also performed alongside Debbie Allen, Chloe Arnold, Jason Samuels Smith, and Jared Grimes.
3. Ivy Anderson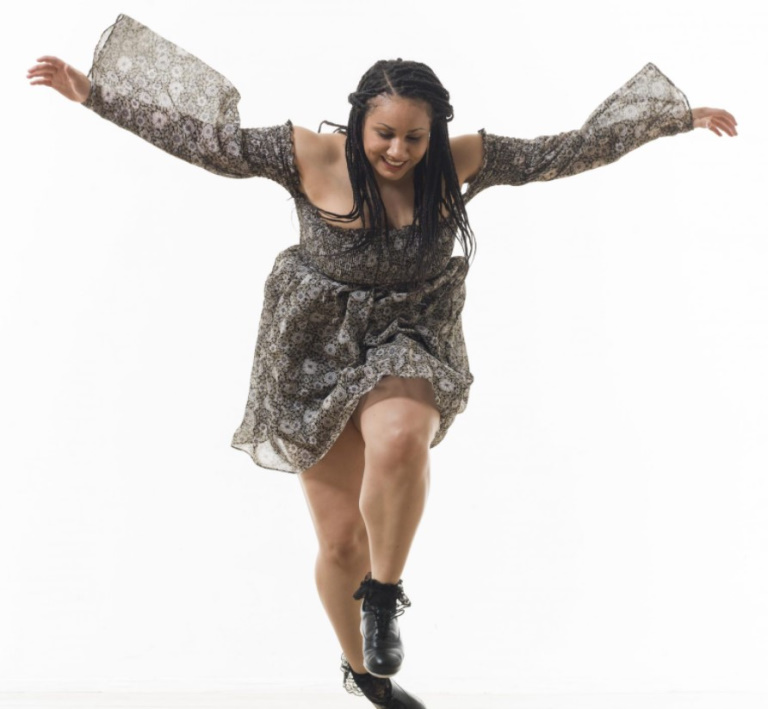 Ivy Anderson grew up in Muncie, Indiana, and started dancing when she was 3 years old. Since then, she has been enamored with it.
Ivy started her career by participating in competitive dance, where she trained in a variety of styles and received numerous scholarships and awards.
She made her professional debut in a program named "Indianapolis Symphony Orchestra's Yuletide Celebration) at 14 years old, and continued to perform in it annually until she graduated from high school.
Ivy started focusing on her preferred type of dance, tap when she was 17 years old. She appeared in DC Tap Fest, Feeling Good, A M.A.D.D among others.
She presently works as a tap dancer for 2 companies, namely M.A.D.D. Rhythms and 333.
4. Anissa Lee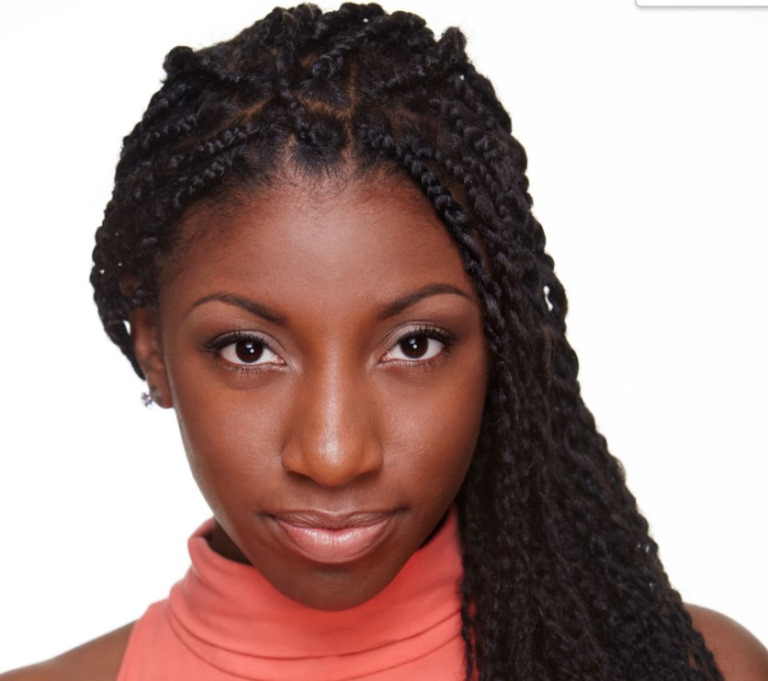 Anissa Lee is a young black tap dancer from California, U.S. She is a member of Chlor's Syncopated Ladies, which is an all-female tap dance band.
The band's Beyonce Tap Salute clip became viral after the singer herself endorsed it. They also received the incredible chance to deliver performances on So You Think You Can Dance!
Lee also appeared in "It's Beautiful" clip of Coca-Cola during the Super Bowl commercial.
She is now a part of The Tap Music Proj and Sarah Reich. A few of her performance credits include Tap Festivals in Vancouver, DC, LA, press release events of "Happy Feet", the Oscar-winning movie in 2006, etc.
Bottom Lines
Each famous black tap dancer on our list has made significant contributions to the tap-dancing scene.
They have also paved the way for young and aspiring black talents to bravely follow their dream of becoming excellent dancers.
Which one is your favorite? Leave comments to let us know.