Many young girls get their inspiration from these famous female dancers because of their talent and kindness.
Let's see what achievements they have had that encourage younger generations to follow their way!
5 Famous Female Dancers in History
Josephine Baker – Famous Burlesque Female Dancer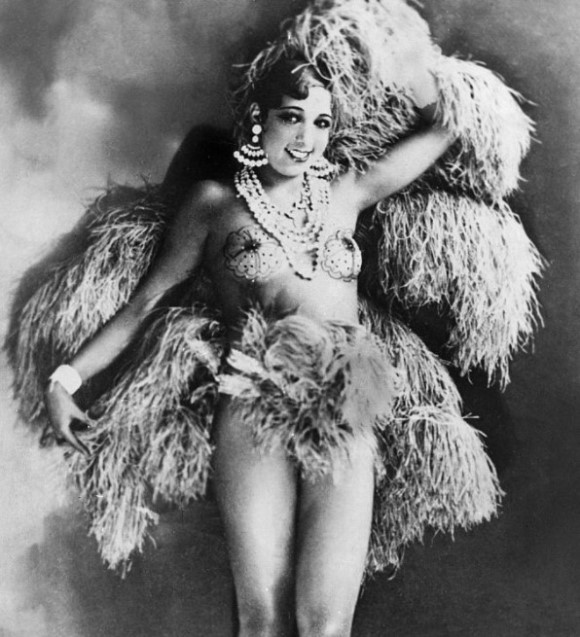 Josephine Baker was an American-French dancer. She was a symbol of the Black American culture, and during her time, it summoned a storm in beautiful Paris.
Growing up in poverty, she quit school and found a means to help her family. She started working as a waitress and then as a dancer.
Both club and street performances became a chance for her to perfect her skills at the young age of 13.
Play after play, Baker transferred several times and earned so much adoration from the audiences before she officially moved to France in 1925.
With a feather skirt only, her Danse Sauvage performance immediately hit the right spots in France's infatuation with exotic dances.
Receiving maltreatment from her homeland America and love from France was probably the reason Josephine Baker put so much effort into the Free French forces from the 50s onwards.
Her dedication was considered adequate for the great honor of the 21-gun salute from the French military.
Katherine Dunham – Best Jazz Female Dancer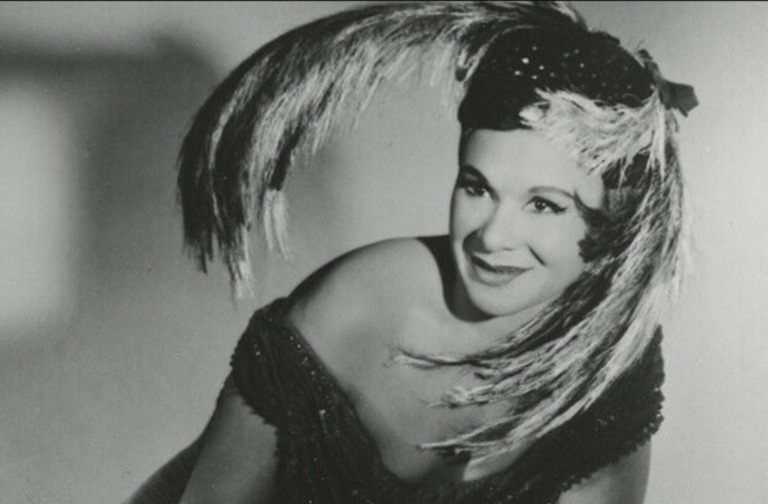 She is one of the most famous female American dancers with a strong influence not only in the old days but also in our generation.
Two outstanding achievements she had are the Dunham Technique and the company directed herself.
The key to Katherine Dunham's success was African and Caribbean sources cleverly threaded into American high arts.
This spirit was also evident in the way she opened her art school and welcomed everyone who wished to learn a thing or two.
Aside from aspiring dancers, her students also include celebrity names like James Dean, Shirley MacLaine, and more.
Not stopping at the field of dance, she was also an author of many books and articles as well as an activist fighting for inferior people who can't stand up for themselves.
When she found out that African–American folks were banned from her show, she instantly refused to perform. Another time, a studio demanded a few dancers needed to be replaced, and their contract was turned down.
Katherine Dunham was important because she broke the cultural barriers when she danced and changed the view of black people by actually becoming an acclaimed and successful figure.
Read more: 10 Best Jazz dancers
Raven Wilkinson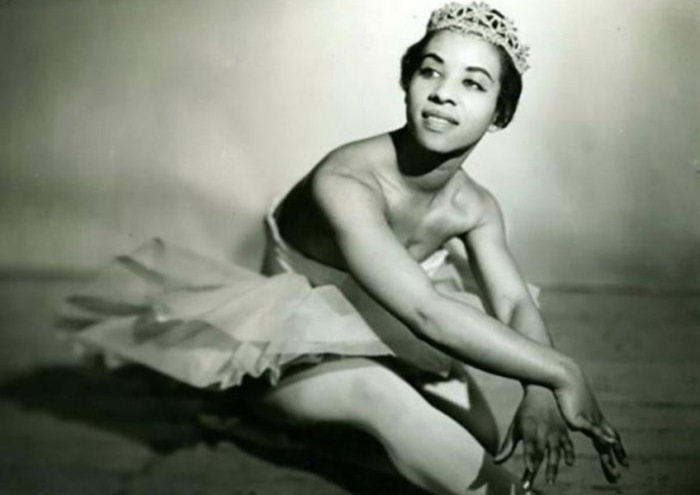 No other African-American female dancers than Raven Wilkinson had the success of being an official dancer for the Ballet Russe de Monte Carlo, a well-known ballet company, and took part in famous ballets such as Swan Lake and Harlequinade.
Before the sweet achievement, however, she was rejected two times.
With a passion and talent, Wilkinson started learning ballet when she was 9 years old.
At both the Swoboda School and the Professional Children's School, she had amazing teachers and managed to hone her technique greatly.
In the next season of her participation, Wilkinson had a soloist promotion, but the journey wasn't smooth.
When going on a tour with the company in southern cities, she had to conceal her skin color with makeup. The consequences of having her race known were getting barred from the hotel and then banned from performing in the South.
After leaving the Ballet Russe company, she had 7 years as a soloist for the Dutch National Ballet from the 60s.
Returning to America at the age of 38, Wilkinson joined as an extra dancer for N.Y. City Opera. The Russe was the only American ballet company that ever hired her.
Carmencita Calderón – Famous Argentine Tango Dancer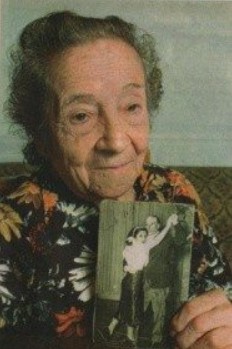 Known as a dancer without age, Carmencita Calderón lived to dance for a whole century – you are reading it right! She still danced to celebrate her 100th birthday in 2005 before she rested in peace a couple of months later.
She learned the first moves when she was 13 but only gained a real opportunity at 27 when José Giambuzzi showed her to El Cachafaz, who gladly accepted her as his dance partner for the next decade.
The duo had many performances and even films together, but what truly made them unique was the "sit, run, and break" style.
With training from schools, clubs, and dance halls, Calderón had body language like no one else. She moved simply and instinctively with the amount of emotions academies could never teach.
For her contribution to popularizing the tango dance, The Buenos Aires Legislature paid tribute to her and officially acknowledged her influence in the signature dance of Argentina.
Read more: 10 Famous Tango dancers
Marilyn Jones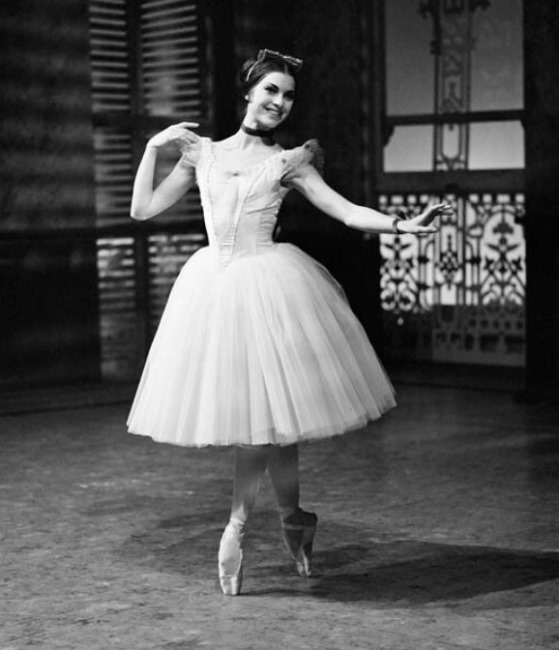 When someone has been critically accepted as "the greatest classical dancer Australia has produced", you know they have the skills and the influence adequate for the title.
Nonetheless, Marilyn Jones was more than a performer. Her most significant achievements involved being a director and an instructor.
Marilyn Jones trained and danced for the Royal Ballet in London for a short period of 2 years before joining the Australian Ballet. She spent the next 16 years of her life as the leading ballerina.
The upcoming stage of her life witnessed her success as an artistic director.
In 1991, the Australian Institute of Classical Dance (AICD) was founded and directed by Marilyn Jones.
Over the years, the AICD has encouraged young dancers and developed classic dancing in Australia tremendously.
She is a true inspiration for all Australian female ballet dancers as she became the Officer of the Order of The British Empire with what she has done for Australian ballet.
5 Famous Female Dancers Today
Jennifer Lopez
Isn't the name familiar?
Jennifer Lopez has been an amazing dancer before she made her name known as a singer and actress.
Her Instagram account is a dream for any celebrity with 253M followers at the moment. And she is still one of the top-paid Latin actresses in Hollywood.
Like most of our best female dancers, Jennifer Lopez started with her dance lessons early, yet her fame only rose after her appearance on the show "In Living Color".
It also helped the young Lopez discover a new passion for acting.
The most notable films of hers include "Selena", "Anaconda", "The Cell", and finally "The Wedding Planner", which marked her first critical success in the romance genre.
Simultaneously, she worked hard in the music industry and released several albums that sold millions of copies – a surprise even for the critics.
The achievements and influences brought the positions of judge and executive producer for "World of Dance".
In 2015, J.Lo ranked #2 out of 11 Most Iconic Dancers of the Pop category by Refinery29. The ranking was understandable if we look back at the Grammy nominations she received for "The Best Dance Recording".
Years of practice and natural charisma contributed greatly to her stage presence.
Julianne Hough
You might have seen Julianne Hough in the 2011 remake of "Footloose", for the movie earned decent feedback and she was recognized as an outstanding dancer.
However, her dancing skill has been proven a long time ago. And she is obviously among the best female dancers of her generation.
Hough was born into a family of dancers. Hence, getting dance lessons and participating in competitions came to her almost naturally.
Even after her parents divorced, they still ensured both she and her brother Derek received the necessary training for various dance styles.
Even in the early years of her career, Hough won a remarkable number of prizes.
In fact, she was the youngest winner of "International Latin Youth Champion", "Junior World Latin Champion", season 4 of "Dancing with the Stars" in the US, and season 5 was also conquered.
Her "Para Los Rumberos" performance this season was nominated for "Outstanding Choreography" too.
In 2014, Hough returned to the show but as a judge, which no one had done before, and became a true inspiration for young dancers.
Music and film are also parts of the blonde's passion, and we probably will hear so much more from her.
Misty Copeland – Famous Female Ballet Dancer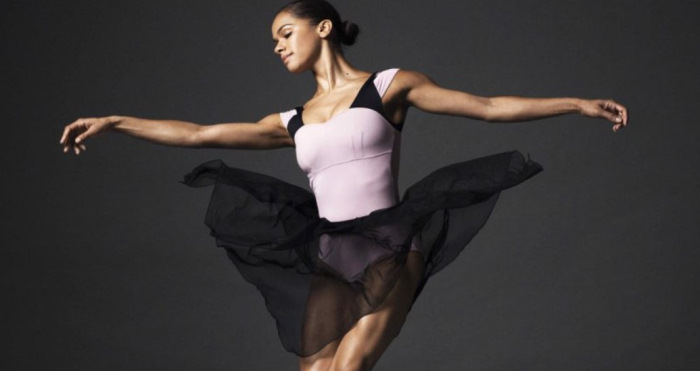 No African-American dancer has ever made it as the principal female dancer at the American Ballet Theater before Misty Copeland.
It's hard to imagine, but Copeland first knew about ballet when she was packed in a dilapidated motel room.
Compared to other ballerinas, Copeland started quite late, and it's proof of how much of a prodigy she is.
Three months after the first lesson, she had a perfect en pointe. In three years, the Spotlight Award of LA Music Center for Southern California dancers was in her pocket.
Currently, Copeland belongs to the group of famous female dancers on Instagram and uses her fame for good.
She was appointed as a member of the PCFSN by President Barack Obama and an honorary doctorate from the University of Hartford. And they are only two of many honors awarded to her.
With everything she has attained, it wouldn't be an overstatement to say she was and still is giving ballet a new face. If you want to know what a dance genius looks like, it's time to look for some of her videos!
Chloe Arnold – Famous Tap Dancer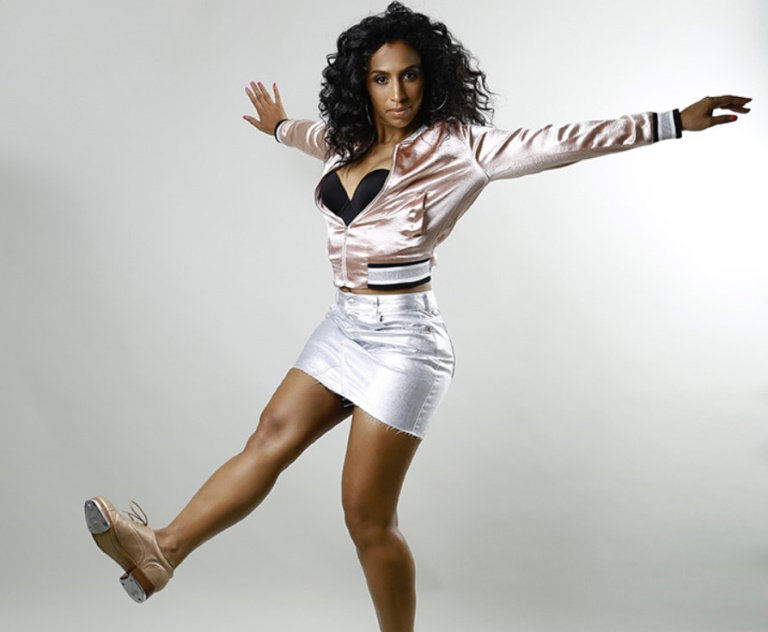 Amidst popular dance styles nowadays, tap dancing is still thriving all thanks to talented dancers like Chloe Arnold.
After 3 years of learning various genres, her path started to solidify as legendary tap dancers from The National Tap Ensemble directly trained and inspired her.
Arnold auditioned for a production of Debbie Allen twice, and according to Allen, her second time was entirely different and full of fire.
This trademark has stayed with her throughout her career.
Not only does she improve with all dancing styles, but she also masters singing, directing, acting, and more.
Looking for more opportunities, Chloe Arnold took part in various TV shows and won a few noticeable awards such as Dance Crew Battle Winner in SYTYCD (season 11).
She also appeared as a guest performer on America's Got Talent and Dancing With The Stars, along with many film appearances.
Arnold shared that she has all the reasons to feel accomplished now, yet she still wants to produce TV shows and direct films related to tap girls.
With her savvy pull for things that are trendy and necessary, we can anticipate quality content from her.
Kym Herjavec – Famous Ballroom Dancer
Been dancing ever since she was 3 and familiarized herself with ballroom dancing at 13, Kym Herjavec Johnson is undeniably a prodigy.
Although her most well-known achievements belonged to the cinema, it's important to know she originally is a great ballroom dancer.
Together with Tomas Atkocevicius, Johnson was the runner-up of the Australian Dancesport Championship and the finalist in the UK Ballroom Championship.
In 2001, she retreated from the professional league and transferred to the television zone.
Her first TV appearance was the Australian version of "Dancing With The Stars" in the first three seasons, and she won season 2 with Tom Williams as her partner.
The tight bond between Johnson and this show extended to the US adaptation, and she was with them from season 3 to 24.
Passionate about fitness, Johnson released a DVD and a book called "5678 Fitness", focusing on cardio dance routines and workout plans.
Aside from this program, she is also eager to share her healthy recipes and life experiences.
Last Words
Although they shine in their respective field, these famous female dancers have one thing in common: they have a strong impact on their generation and inspire the youths to aim for success like they did.