Many of you have heard about tango, but you might not take detailed research on well-known dancers like Carlos Gardel and El Cachafaz.
Here is the list of the 10 most famous tango dancers that carry the tango traditions from the past to the present. This shortlist will mention some key information about their popularity, their dancing style, and some extra pieces of information beyond their career path.
10 Famous Tango Dancers Whose Performances Continue To Be An Inspiration To Many
1. El Cachafaz – A famous tango dancer in history
14 February 1885 – 7 February 1942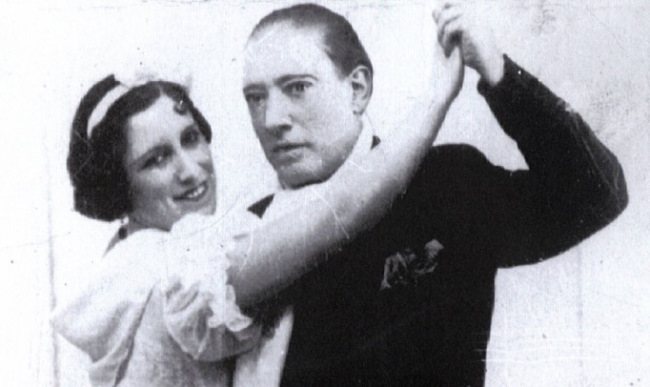 El Cachafaz was born in Boedo, a corner between Independencia streets and Boedo. His true name is Ovidio José Bianquet, and his nickname is Benito (often mistaken for buenito). In a Lunfardo dictionary by Adolfo Enrique Rodríguez, Cachafaz means shameless, insulin, rascal, idler, and rogue.
El Cachafaz was a legendary tango dancer despite his pock-marked face. He was well-paid for teaching dancing to high-society people thanks to his elegant dancing style.
Cachafaz often wore a black jacket and black-gray stripped fantasía trousers for tango with cortes, and a tuxedo for saloon tango.
Moreover, he had unique timing skills and was a delicate step-creator. He was able to erase the indecency in some "cortes" (figures) when the woman places her legs between the man's legs without bending.
During his dancing career, Cachafaz worked with some of the most famous tango dancers like Emma Bovéda, Elsa O'Connor, Isabel San Miguel, and Carmencita Calderón. Some of them were also his lovers.
2. Carlos Gardel – Best Tango singer of all time
11 December 1890 – 24 June 1935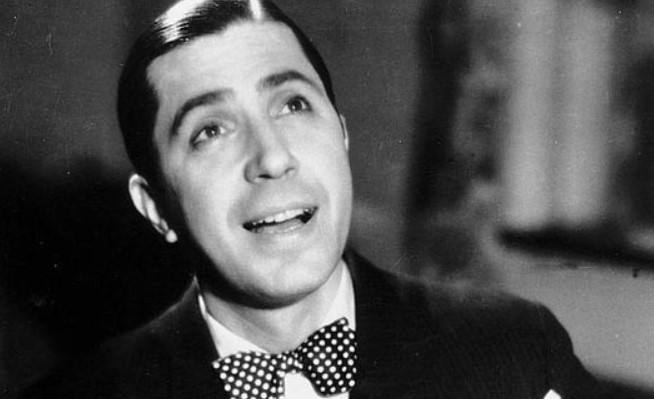 Carlos Gardel was a French immigrant from Toulouse, France. His true name is Charles Romuald Gardès. He was an Argentine songwriter, singer, actor, and composer.
Carlos was among the most famous tango dancers of all time and was known as:
A rising figure in the history of tango,
The #1 famous tango singer of all time,
One of the influential interpreters of pop music in the first half of the 20th century.
The whole life of Carlos Gardel was tied to tango. He was widely famous from Tokyo to Bueno Aires for his baritone voice and dramatic lyric phrasing skills. He wrote some classic tangos with Alfredo Le Pera, his lifetime coworker, and lyricist.
In 1917, he created tango-canción and performed the "Mi Noche triste" (which was previously sung by Pascual Contursi and Samuel Castriota). This recording became a hit in Latin America with 10,000 sold copies.
He was praised with some phrases like "Garden sings better every day", or "Twenty years is nothing"/ "Veine años no es nada" (from his song Volver in 1934).
Gardel was inducted into the Hall of Fame of International Latin Music (2000) and the Hall of Fame of Latin Songwriters (2014). Moreover, there are two museums about this French-Argentine tango dancer. One is in Abasto, Bueno Aires (since 2003) and the other is in Valle Edén, south of Tacuarembó, Uruguay (since 1999).
Apart from his true name "Carlos", you can call him "El Zorrzal" in "The Song thrush", "El Mago" in "The Wizard", "El Morocho del Abasto" in The Brunette boy from Abasto, or "El Mudo" in "The Mute".
3. Casimiro Ain
4 March 1882 – 17 October 1940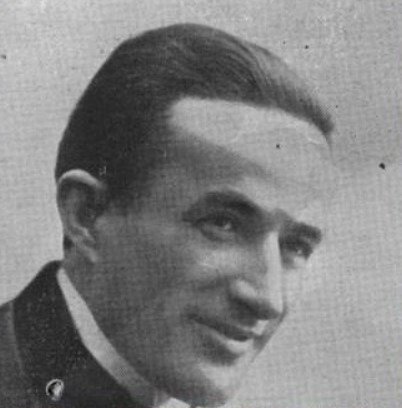 Casimiro Aín (nickname: El lecherito y El vasquito), was born on 81st Callao Avenue, close to Piedad Street, Bueno Aires, Argentina. He was the first son of a Basque milkman, before being adopted by the company of Frank Brown, a famous circus dancer.
In the history of tango, Casimiro was known as a special talent who knew how to win the heart of many people with his attitude, musical expression, sympathy, and dancing ability.
Casimiro started to reveal his passion for dances, especially tango, at a young age. He learned to dance street barrel organ early while working with his father.
At the age of 14, Casimiro joined the circus company of Frank Brown, a famous clown, and started his career as a professional tango dancer. Then, he traveled to various countries for showing his talent for tango: England, Paris, Spain, New York, etc.
He formed The Basque with his two friends. With the performance of "tango criollo" with the Basque, Casimiro became the first Argentine dancer to show the "two per four".
Besides dancing, Casimiro also taught tango to high-society women or at some tango academies. He also convinced Pontiff Plus XI, Paris Archbishops, some priests, and the European high society that tango wasn't sinful or dark with the tango "Ave Maria" at the Throne Room in 1924. This was the most difficult task of his life.
4. Carlos Gavito – Famous Argentine tango dancer
27 April  1942 – 1 July 2005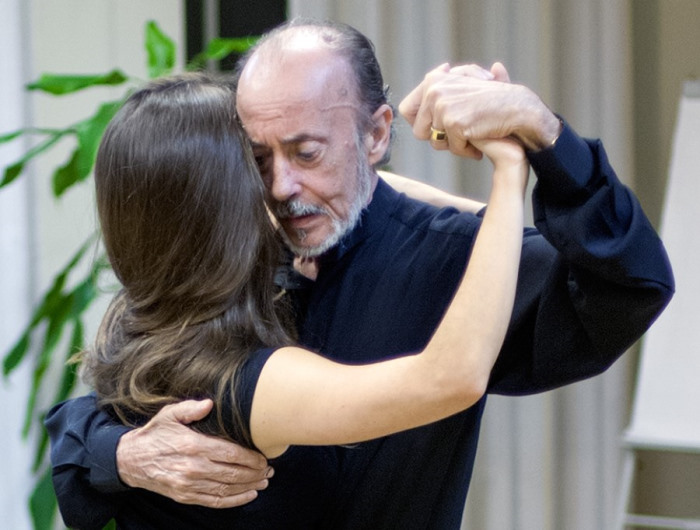 Carlos Gavito, or Gavito, Carlos Eduardo Gavito was a famous Argentine tango dancer and choreographer. He was born in Avellaneda, Buenos Aires, Argentina, and started his dancing career in his homeland, Bueno Aires.
Carlos Gavito was the all-time respected tango dancer, the last milonguero who had a didactic dancing style.
Besides, he was among the best tango dancers ever of the 19th century. He was the inspiration for many dancers from amateur to professional.
At that time, he had the prototype of the porteño school (or "less is more"), in which pauses and minimalism governs the tango dance. His most famous performance was the "Forever Tango" with partner Marcela Durán.
5. Carmencita Calderon – The oldest Tango Dancer in the World
10 February 1905 – 31 October 2005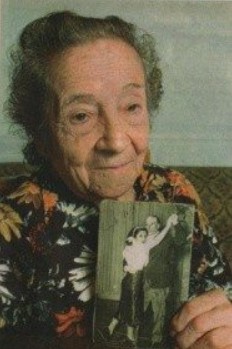 Carmencita Calderon was a famous female Argentine tango dancer. Her true name is Carmen Micaela Risso de Cancellieri. She was born in a poor Italian immigrant family in Villa Urquiza, Buenos Aires.
Carmencita's dancing style is unique, full of emotions, and a gallant simplicity that can't be acquired in academies. She learned the tango from her mother, her avant-garde teacher, and soon developed her unique tango sensitivity and dedication. She knew how to deliver untransferable emotions in tango with hugs and slides.
Carmencita was the first female dancer in Argentina society at that time to break the macho-oriented prejudices. She learned tango dance at the age of 13 but never dreamt of becoming a professional tango dancer not until she became a partner of El Cachafaz.
Carmencita and Cachafaz spent 10 years working together and created a unique tango style called "sentadas, corridas y cortes" (in English: sits, runs, and breaks).
For years, she performed at dance halls, academics, movies, tours, and stages. Some of her noticeable performances are  "Tango" (sound film, 1933), "La Historia del tango" (tour, with Francisco Canaro), and "Mar del Plata" (the final performance with El Cachafaz, 1942).
Besides dancing, Carmencita also appeared in movies with the film "Tango" from 1933.
Check more: 10 Famous Female Dancers In History
6. Roberto Pocho Carreras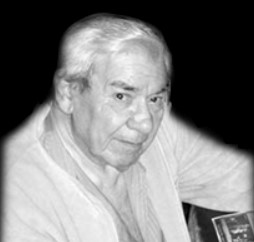 Roberto Pocho Carreras was born in Bueno Aires, Argentina. He started learning dancing at the age of 16 at the Club Patagones. After that, he joined several clubs, including Club Estados Unidos, Club ANBA, and Club Oeste.
Carreras was described as a professional tango dancer with elegance and cadence. The elegance in tango, according to this famous male tango dancer, was a combination of body position, foot placement, the position of arms and hands, and most importantly – cadence.
His dancing skills became better day by day, especially in tango and milonga. He partnered with Nelly (Nélida Fernando) to perform dancing activities, like exhibitions, classes, and tours. Part of his tango journey was on "Tango de Pura Cepa", a Solo Tango TV channel.
7. Juan Carlos Copes
31 May 1931 – 16 January 2021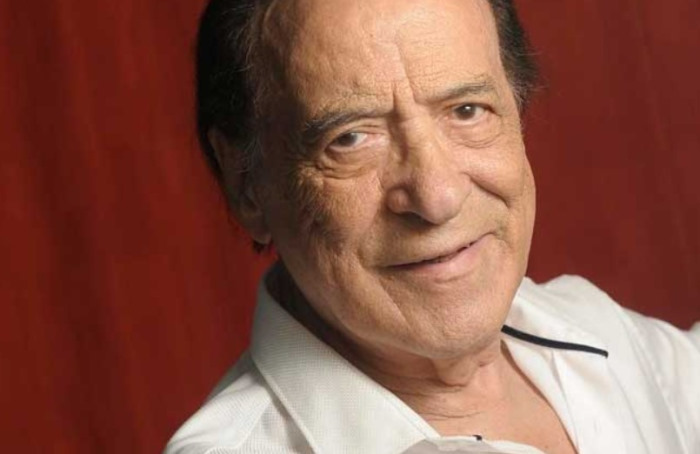 Juan Carlos Copes was a tango performer, choreographer, and dancer. Although he was born in Mataderos, Bueno Aires, he grew up in Villa Pueyrredón.
He was an important part of the tango revival, especially the Argentine tango, after the democracy of Argentina.
The dancing career and personal life of Copes tied with Maria Nieves. They were first dancing partners, then lovers. Although they ended their marriage in 1973, they still danced together in many shows and tours. The relationship between Copes and Nieves is described as the "Fried Astrare & Ginger Rogers of tango".
Teaching was an important part of Copes's life. In the 1960s, he taught the modern tango concept in Bueno Aires. Besides, he also taught "Estilo Copes-Nieves" to dancers and some dance instructors of the Fred Astaire Dance Studios.
8. Carlos Rivarola
22 February 1952 – Present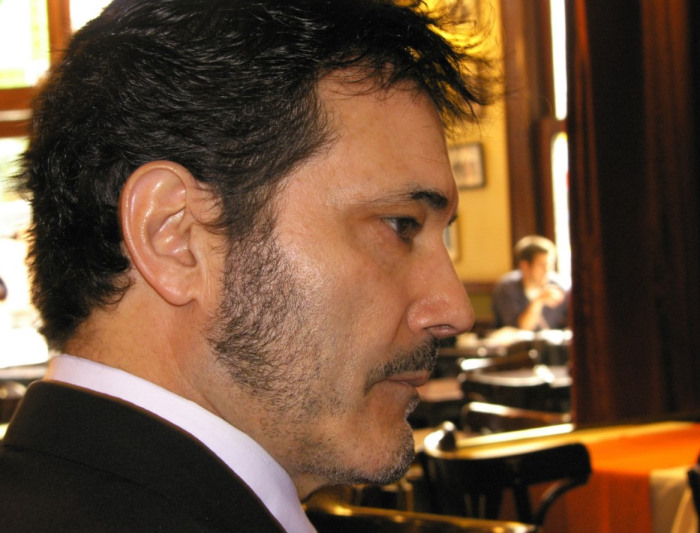 Carlos Rivarola is a choreographer and famous tango dancer from Argentina. Carlos and his partner, Maria Rivanola, are important parts of Tango Danza. Carlos performed Tango Salón via choreographies with his genuine, distinguished dancing style.
First, Carlos joined a show with Nélida y Nelson as the organizer in Peru, Venezuela, and Colombia (1975). In Japan, Carlos with Maria founded and organized some tango dancing clubs and academies in Osaka, Tokyo, Nagoya, and Yokohama.
Not only tango dancers but Carlos and Maria also showed their interest in tango education by founding the Asociación de Maestros, Bailarines y Coreógrafos de Tango Argentino (AMBCTA).
The Rivarolas and the tango researcher Yoyi Kanematz also got into publishing with the book "Así se baila el tango Argentino".
You'll love: 10 Famous Mexican Dancers
9. Pedro "Tete" Rusconi
9 January 1936 – 7 January 2010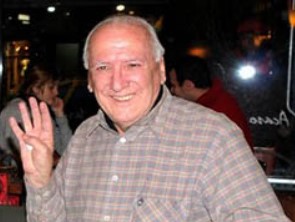 Pedro "Tete" Rusconi was born in Pompega, Bueno Aires, Argentina.
Pedro was a porteño dancer who was well-known in milonga dance tracks. He had a special waltz-dancing style with unique displacements, with elegant and natural sways.
Besides, Tete had stunning natural musicality – an "orchestra in his head" (as said by Pina Bausch – a famous German choreographer). The dancing talent of Tete delighted Pina so much that she asked him to teach her employees.
Tete debuted his career with the tango "Pavadita" in Paris. During his life, he taught many generations of dancers worldwide. He learned salon tango by watching the milongueros. He was inspired by Tin, a famous dancer in the 1950s.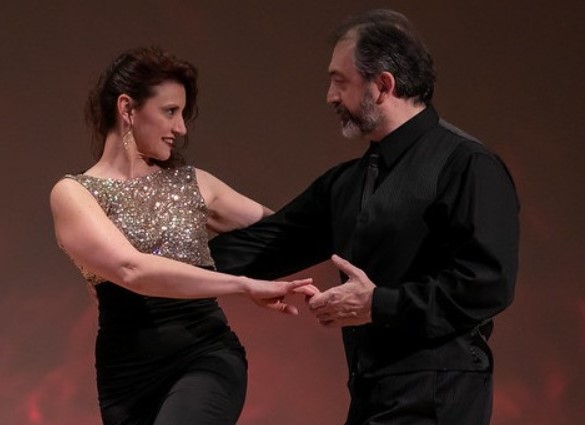 Giselle Anne and Gustavo Naveira are co-directors and co-founders of BTS (Boulder Tango Studio) and BTF (Boulder Tango Festival).
Giselle Anne is a dancer and choreographer. She performed in Europe, America, and Japan, and joined several shoes like Tango Pasió, Tango Argentino, Los Solistas de D'Arienzo, and Mariano Mores.
She also founded "Casa del Tango" – a school of tango in Sevilla. Giselle has over 30 years of experience in tango, with a balanced, solid presence and beautiful movements.
Gustavo Naveira has been well-known since the 1980s as a dancer, teacher, choreographer, and performer. He has a classic dancing style (or Naveira's style), even when performing modern and surprising steps. Besides dancing, Gustavo also acted as an educator to introduce tango to new audiences.
Giselle and Gustavo met in 1995 as partners and performed in various tango festivals worldwide. Apart from dancing, they also worked together in education with the "tango seminar" format (since 2003), and the BTS (in 2013). This studio won the "Best Tango Academy 2018".
Final Words
In sum, these famous tango dancers are among the most important individuals influencing the world's history.
Be sure to share this article with your tango friends to help them discover hidden facts about tango that they have never seen before. And feel free to share your opinion about this list. Thank you!