Ballet is one of the most elegant and magnificent forms of dance recognized all over the world. This article will tell you about the most successful and best ballet companies in the US. Each one got founded to perfect this beautiful art form and has made a big impact on the dance industry.
All of them are highly regarded with the best accomplishments, drawing mostly quality talents to the training. Now take a look at the top 10 most prestigious ballet companies in the United States!
Top 10 Best Ballet Companies In The Us
1. New York City Ballet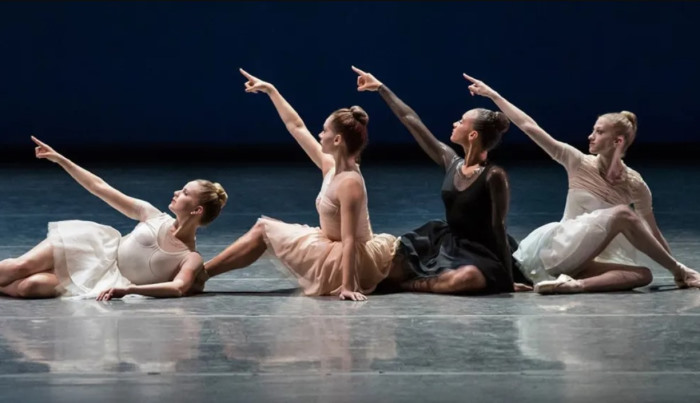 New York City Ballet (NYCB) got established in 1948 by choreographers George Balanchine and Lincoln Kirstein. It soon became one of the greatest ballet companies in the world with its contemporary dancing style. NYCB wants to bring modern dance to the public. As a result, the firm has served a crucial role in the history of 20th-century performing arts.
The company also has a great number of spectacular dancers and classic works. Nearly 100 dancers perform a repertoire of more than 150 works. These get choreographed by Balanchine, Jerome Robbins, and ballet expert Peter Martins. After launching a series of excerpts in 2021, NYCB gets back with a roster of over 90 dancers in the summer.
The shows usually take place at the New York State Theater at Lincoln Center. All of them are mostly neo-classic and less traditional than other firms.
2. San Francisco Ballet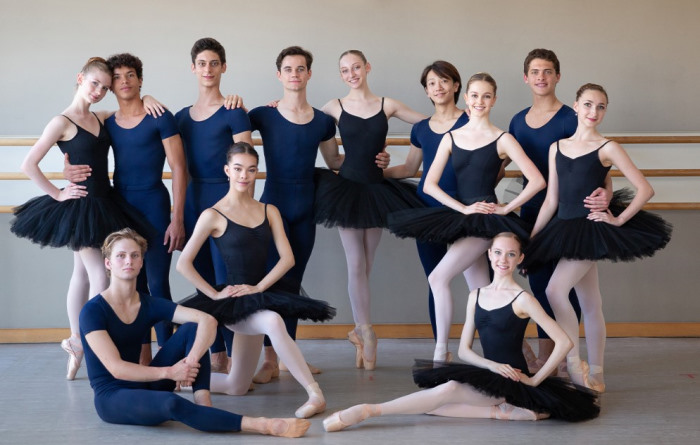 San Francisco Ballet highlights the intense classical technique in all movements. This famous dancing style of the company can satisfy the demands of any choreographer and any kind of motion.
Getting founded in 1933, San Francisco Ballet currently has its base in the War Memorial Opera House. This place is one of the three landmark buildings, together with the Veterans Building and Davies Symphony Hall. Under the direction of Adolph Bolm, the operatic and ballet company opened and began offering classes.
At the beginning of 2015, the company had its pre-ballet program expanded to open more classes for children. It did not ask for auditions despite the limited class size. After finishing this program, the children can keep up with their studies and audition to enter ballet school.
3. American Ballet Theatre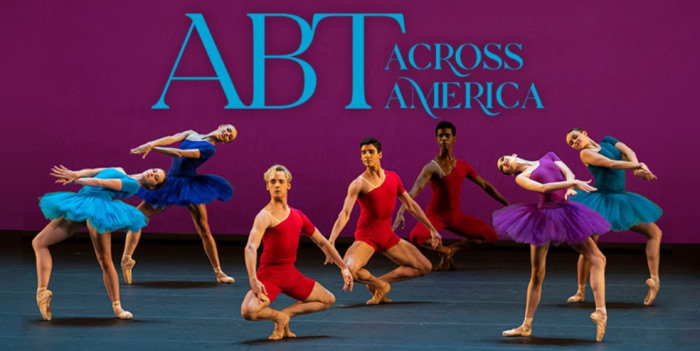 American Ballet Theatre (ABT) gets recognized as one of the best ballet companies in the US. The dance company was founded in 1940 and is considered a national treasure in America.
It also maintains a tradition of featuring the highest-quality dancers, choreographers, and designers on the planet. All dancers here have extensive knowledge of dancing styles, which allows them to perform the repertoire of the company. That's composed of classical ballets and other innovative works of the most popular choreographers.
The mission of American Ballet Theatre is to design, display, preserve, and expand the repertoire of ballet. The firm does that through fantastic shows and educational programs to a wide audience.
ABT provides internship programs to offer nonprofit experiences for university students and graduates. Annually, at least 30 interns join this program to gain more valuable experience in their favorite areas.
Check more: Most Famous Ballet Dancer: List Of Top 10
4. Alvin Ailey American Dance Theatre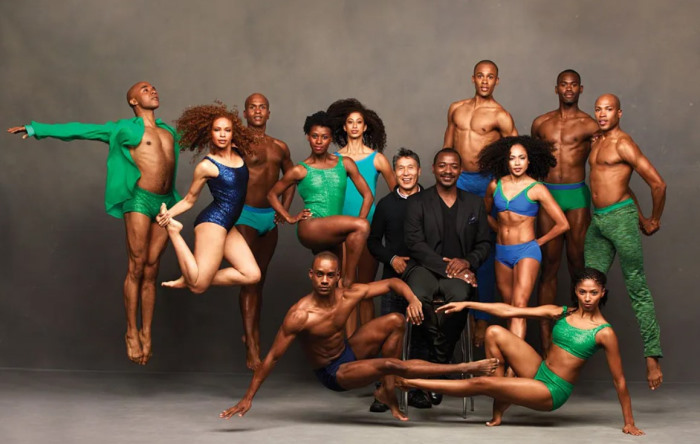 Alvin Ailey American Dance Theatre is a modern ballet company headquartered in New York City. There are 32 dancers joining here under the direction of the art director Robert Battle and Matthew Rushing.
It was born in 1958 by choreographer Alvin Ailey. He desired to create a firm where African American dancers can freely express their experiences and talents.
Decades later, that dream came true when Alvin Ailey American Dance Theatre became the first professional ballet company. It's where dancers of all races and backgrounds come and display their dancing skills.
Under the leadership of Robert Battle, AAAD keeps broadening its repertory and growing the upcoming generation of choreographers. Besides, they used African American spirituals, gospel songs, and holy blues through their classic Revelations. The work helps the audience explore the places of grief and joy in the soul.
5. Boston Ballet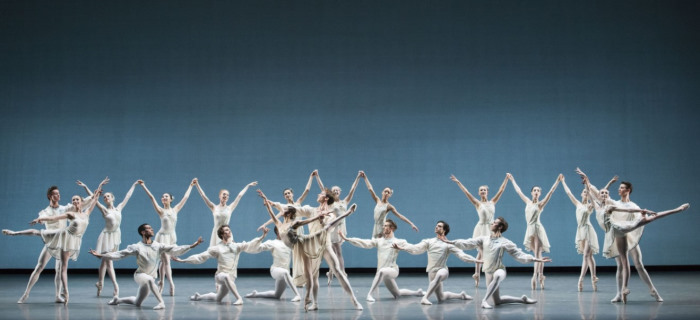 In 1963, E. Virginia Williams and Sydney Leonard set up the company in New England. Since then, the internationally recognized performances of the Boston Ballet have been combined with world-class dance education. The company is dedicated to premium dance studies and training in three studios in New York, Boston, and North Shore.
As a result, the institution soon becomes the leader in its industry, with a history of delivering excellence in dance. Currently, Boston Ballet has 50 dancers, including principal dancers and soloists. It is also renowned as an American professional classic ballet firm in Boston, Massachusetts.
Mikko Nissinen and Meredith Max Hodges are the ones who want to maintain a wide repertoire for the company. That ranges from full-length ballet dances to newer works directed by the finest choreographers.
6. Houston Ballet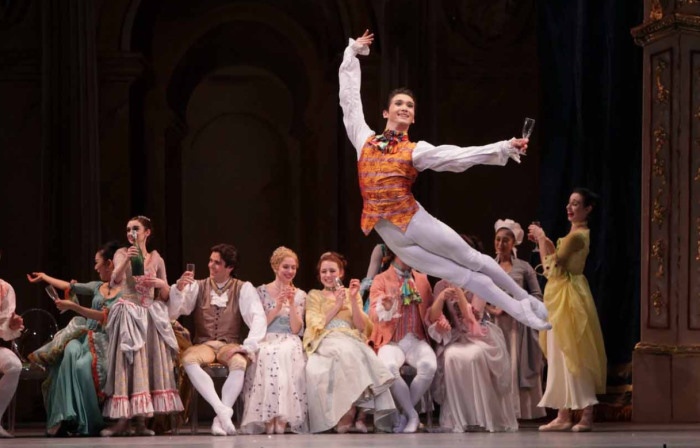 Houston Ballet, run by Houston Ballet Foundation is renowned as a professional ballet firm headquartered in Houston, Texas. The place can launch more than 85 shows every year and includes 59 dancers. Since its establishment in 1955, the academy has delivered the highest-quality training for all ballet dancers.
There are over 1,000 students enrolled and trained here per year. The academy also provides classes specially designed to bring students through a full-course study. Teachers from faculty have all performed with the most prestigious firms in the world.
Apart from training, both students and teachers have a chance to join Houston Ballet Academy workshops. They get to grow their techniques and artistry with the world's famous staff and artists. The most common workshop topics are techniques, coaching, character, and more.
7. Pacific Northwest Ballet
Pacific Northwest Ballet is one of the best ballet companies in the US. The place provides a full-length professional curriculum for over 1,000 students.
Getting established in 1972, it has drawn 600 teenagers and adults who want to catch up with the recreational dance training. This type of instruction takes place in the most encouraging possible setting.
The company owns 49 dancers and more than 100 shows throughout the year. These performances occur at Marion Oliver McCaw Hall in Seattle and throughout the tour.
The company has organized tours to Australia, Europe, Hong Kong, Canada, Taiwan, and America. They also offer a fantastic teaching opportunity to those who desire to take their training out of a conventional class. In 2006, Pacific Northwest Ballet got selected to perform at New York City center theatre.
8. Joffrey Ballet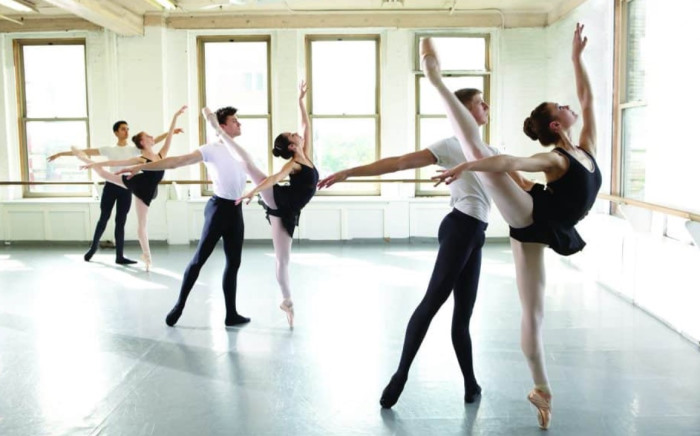 Joffrey started as a teacher in his early career. Soon after moving to New York, he taught at American Ballet Theater School and High School. In 1953, the Joffrey Ballet got established in New York City by Robert Joffrey and Gerald Arpino. The purpose of opening this company is to train professional dancers and expand their vision of dance.
The company has the newest online platform named "JoffreyNOW" that can take New York City straight to your doorstep. Having the opportunity to learn here, you get to gain the highest-standard training. It gets made for all ages and levels, from your year-round to summer teachers.
It would be an outstanding experience to dance at the Joffrey Ballet. The teachers would like to bring the best to each student. They want to push each of you to reach further to their abilities. For over 57 years, Joffrey Ballet has been recognized as one of the top American dance companies.
9. Miami City Ballet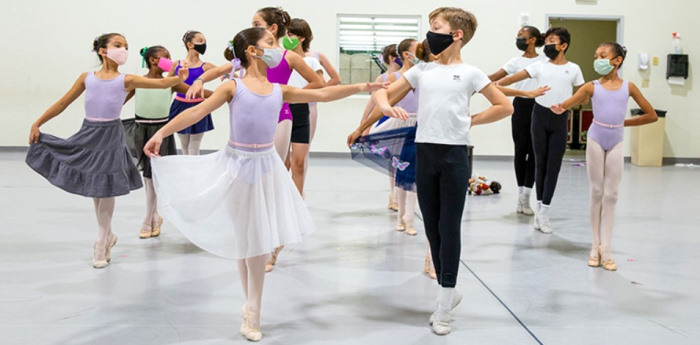 Miami City Ballet has its base in Miami Beach, Florida, and is led by director Lourdes Lopez.
In 1985, the company got founded by Toby Lerner Ansin, a philanthropist. It features over 50 dancers, an abundant repertoire of 88 ballets, and performances taking place over 75 times each year. A lot of talented students get taught and instructed by highly qualified faculties here.
Together with the ballet company, Miami City Ballet also has a school for students aged between 3 and 18. There are three different divisions your children can enroll in, including the Children's division, Student division, and Pre-Professional division.
Students get to perform yearly and join a number of intensive summer programs in MCB. Its mission is to display the highest level of ballet performances throughout Florida, America, and overseas. They would like to train young dancers and develop Miami City Ballet into the leader in dancing education.
10. Alabama Ballet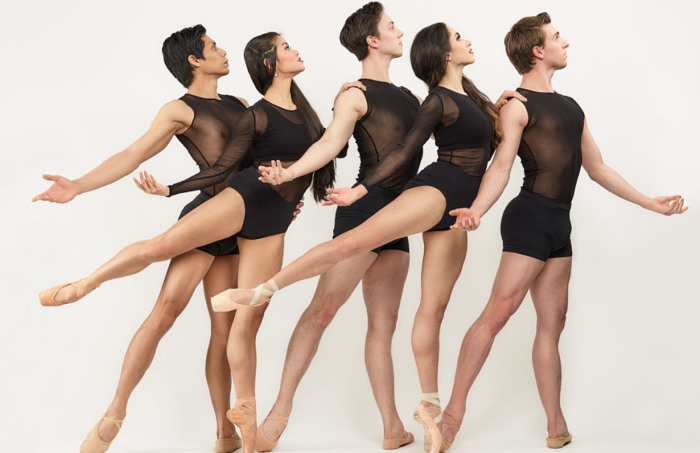 The Alabama Ballet is a professional ballet company specializing in classical and contemporary ballet. Before its establishment, they had three little ballet firms in the state.
One of the company's top performances is the Nutcracker. It got choreographed by George Balanchine. And there are only six ballet companies on the planet licensed to perform it.
Alabama Ballet also offers 16 weeks of dance training for youngsters in the city of Birmingham and Jefferson County. The training here gets based on the curriculum offered by the Royal Academy of Dance in London. The company currently offers the highest-quality studies to artists of all ages as well. They mainly focus on the physical and artistic development of the students.
Final Words
A ballet company has a lot of history, but that doesn't mean it's the only one having the best dancers. After naming the most prestigious ballet companies in the US, we hope that you've known which ones rank the highest. All of them are easy to access nowadays thanks to social media. So, take time to choose your favorite school that truly meets your needs.