Spain is the land of the terpsichore. People who aren't interested in dancing at all would have heard of famous Spanish dances like flamenco, tango, and fandango once or twice.
But Spanish excels in many other forms of dancing, too.
And these famous Spanish dancers are proof!
If you're looking either to learn dancing or merely want to watch a good performance, here are the names to write down. These dancers can give you a good show!
Top 12 Famous Spanish Dancers In The World
Sara Pereyra Baras – Famous Spanish flamenco dancer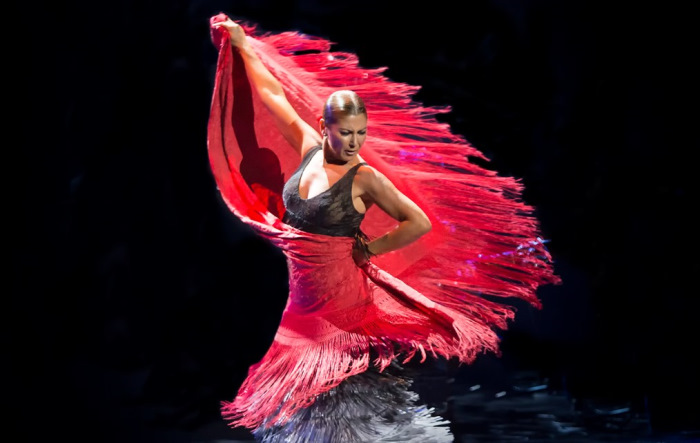 Sara Pereyra Baras was born in the southernmost province of Spain, Cadíz, in San Fernando. It's also in her home city that her career began.
When she was young, Sara studied dancing in a local dance school run by her mother, La Tertulia Flamenca de la Isla.
Later, she joined the dance company Los Niños de la Tertulia Flamenca and toured all over the country.
When Sara was 24, she joined the company of Manuel Morao and performed in many flamenco festivals in Spain.
At this age, she also received her first award, the first prize in the Gente Joven television dance contest.
That led the way to a string of awards and honors later, like the Madroño Flamenco, Medalla de Plata, and, most recently in 2015, the Medal of Cadix.
The excellence of her performances (especially the ones in the early 2000s) was such that many considered her to be the "Queen of Flamenco."
Her choreography is often described as classical, spontaneous, and full of stomping footwork.
This female Spanish dancer rejected the frilly, dramatic interpretation of flamenco adopted by contemporary dancers.
Olivia Smart – Amazing Spanish Ice Dancer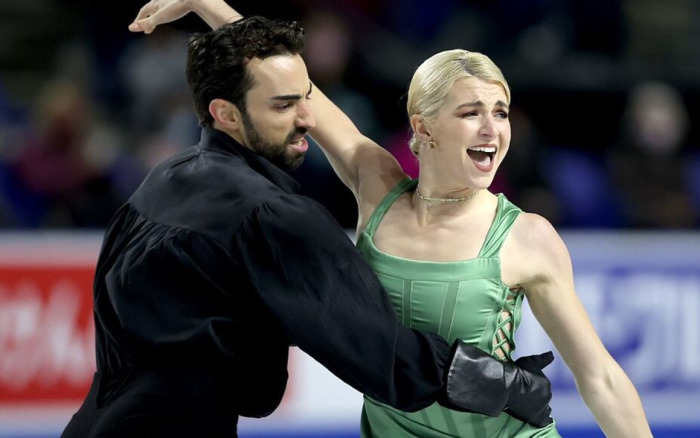 Olivia Smart is an award-winning ice dancer who, in 2021, won a gold medal in the 2021 Spanish Figure Skating Championship.
Unlike other names on this list, Olivia was born in Sheffield, England, so she was originally British.
However, in 2017, she moved to Spain and was naturalized as a Spanish citizen. And to mark her new citizenship, Olivia and her dance partner – Adrián Diaz – represented Spain in the 2022 Winter Olympics.
Her records as an ice dancer were impressive, with a long list of medals and championships.
During the 2022 World Figure Skating Championships, Olivia and Adrián finished seventh, which was the highest result that a Spanish team has ever achieved.
Olivia began dancing when she was seven. From the get-go, her instructors recognized her massive potential.
According to one interview with a former instructor, Olivia was described as having: " … the X factor where she could perform, she loved her skating, and it just shone through in everything she did."
Alicia Amatriain – Famous Spanish ballet dancer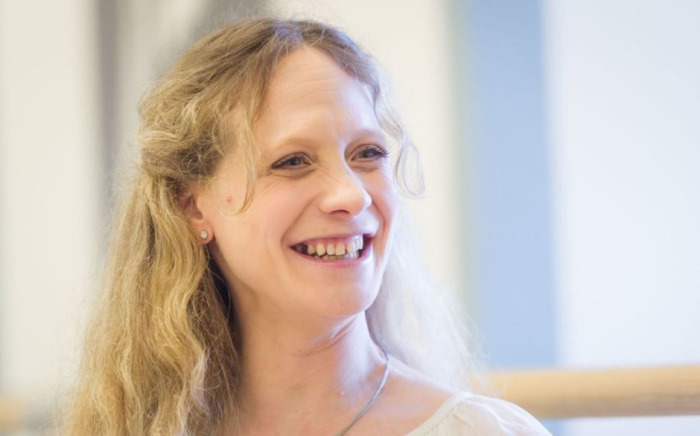 In ballet, the country has Alicia Amatriain as one of its premier dancers. Born in 1980 in the city of San Sebastián, Alicia began her career in ballet there at a young age.
She later moved to Stuttgart, Germany in order to attend the prestigious John Cranko School of Ballet. With her raw talent and skill, Alicia rose to the rank of the Stuttgart Ballet quickly.
Starting as an apprentice in 1998, she became the company's principal dancer just four years later in 2002.
Alicia has taken part in a great many performances. Notably, she played the role of Odette in Swan Lake, Tatiana in Onegin, and the eponymous Juliet in Romeo and Juliet.
Her dancing style was described by critics as extremely "expressive" with her passionate upper body and arm movements.
Unfortunately, Alicia officially retired in 2022, citing a hip injury.
But although she had to leave the stage, it was indisputable that Alicia had solidified her place as one of the most famous Spanish ballerinas.
Eva la Yerbabuena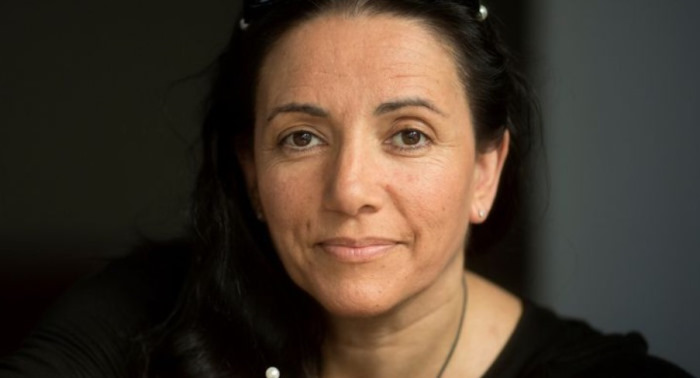 Eva Yerbabuena is the stage name of Eva María Garrido García. She is often considered one of the best flamenco dancers in Spain.
Eva was born in 1970 in Frankfurt, Germany.
However, just a few short days after she was born, her parents took her back to their hometown of Ogíjares, Granada, Spain. She grew up there with her grandparents.
When she was 11, she took her first flamenco classes and quickly took to the sport. Eva went professional at the young age of 15.
She has performed in many festivals and competitions, receiving praise and criticism.
But the compliments were plentiful, while the complaints were few: it was clear that Eva has the skill it takes to showcase the spirit of flamenco.
She not only danced with almost wild passion, but her unique choreography – a mix of traditional flamenco moves with theatrical flair – was enduringly popular among viewers.
In 2001, Eva won Spain's prestigious National Dance Award (Premio Nacional de Danza).
In her off-time, she runs her dance company, the Eva Yerbabuena Ballet Flamenco, which has been operating since 1997.
Cristina Hoyos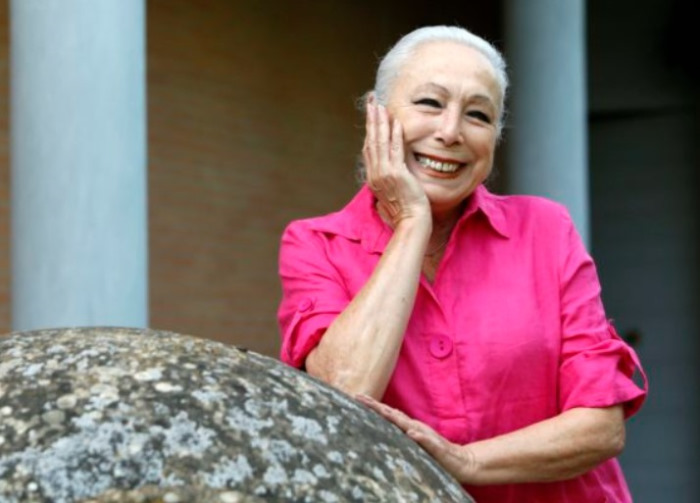 Cristina Hoyos Panadero, born in 1946, is a famous Spanish flamenco dancer. Besides being a dancer, she has the title of choreographer and actress.
She was born in Seville, Andalucia, Spain, and began dancing at the age of 12. Cristina first appeared on television in the children's show Galas Juveniles.
She credited her old teachers, Adelita Domingo and Enrique el Cojo, as the people who awakened her passion for dancing.
In 1969, Cristina joined the ballet company of Antonio Gades, where she would continue to work for decades.
This posting gave her a lot of opportunities to tour around the world and, more importantly, it gave her the chance to star in different movies.
The movies Blood Wedding (1981), Carmen (1983), and El Amor Brujo (1986) all starred Cristina.
But the turning point of her career was in 1983, when she performed Antonio Gades' interpretation of the classical Carmen ballet, with Cristina playing Carmen. Critics gave the performance excellent reviews.
Afterward, she starred in many other TV shows and movies. Even choreographed a few ballets and dance performances.
Today, even at the ripe old age of 76, Cristina is still considered professionally active.
Daniela Blume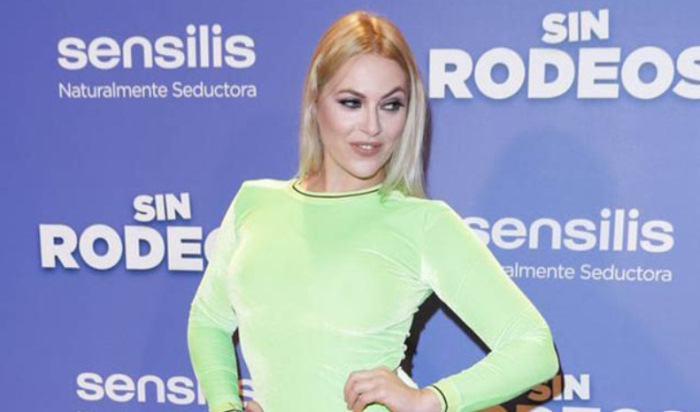 According to the lifestyle magazine FHM, Daniela Blume is considered to be the 13th sexiest woman on the planet.
Although she's currently working as a therapist and a radio presenter, she once had a stint working as an exotic dancer in Barcelona.
Though her background isn't exactly as straightforward or filled with honorifics as other names on this list, it's still worth mentioning!
These days, you can hear her voice on the radio show No te Cortes on the Los 40 Principales station in Spain.
Joaquín Cortés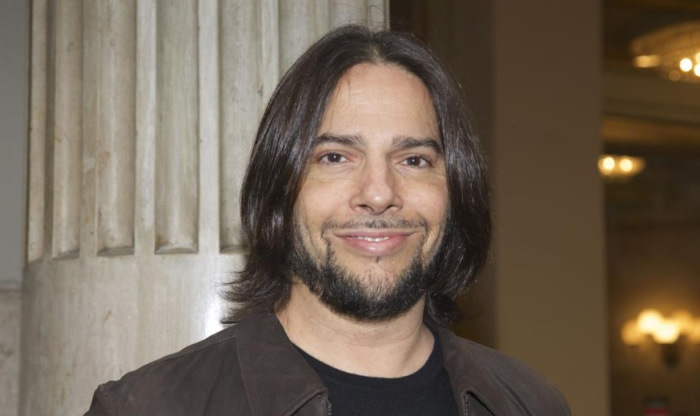 Joaquín Pedraja Reyes, professionally known as Joaquín Cortés, is one of the best ballet-flamenco dancers in Spain.
Born in 1969 in the famous city of Córdoba in the Andalusia region of Spain, Cortés showed his aptitude for dancing when he was young.
In 1981, his family moved to Madrid, and it was there that his path as a dancer started. He took his very first formal dance class there.
Three years later, Cortés was noticed and quickly accepted to the National Spanish Ballet Company. It's a clear testament to his skill as a dancer.
He enjoyed many perks as a member of the national ballet company. Such as the opportunity to perform in many prestigious venues around the world. For example, the Metropolitan Opera House in New York.
With his remarkable stamina and athleticism, Cortés soon climbed the company's rank to become the principal solo dancer.
But Cortés wasn't content with life in just ballet. He later formed his own dancing company, focusing on flamenco, and took off on his first tour in 1992.
His dance style and choreography also drastically changed during this time. Cortés developed the unique fusion of classical ballet, flamenco, and modern dance that he's known for today.
Antonio Montoya Flores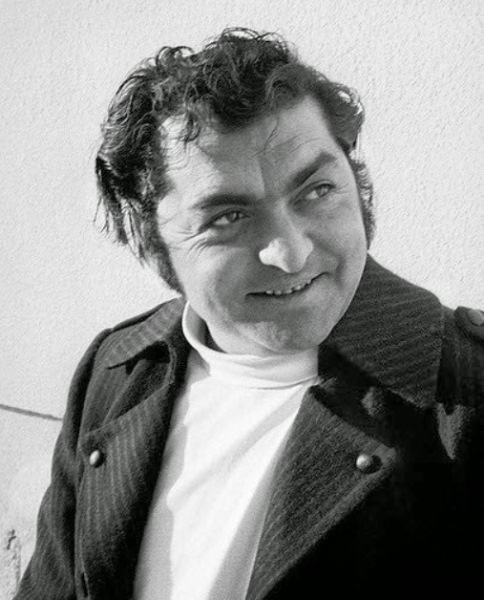 Antonio Montoya Flores, also known as El Farruco, was a self-taught dancer with Gypsy roots.
He was famous for his unique interpretation of flamenco, which was a blend between classical flamenco and gypsy dances.
He spent most of his childhood on the road with his father, who was a cattle dealer. Much of his time in this period was spent dancing and entertaining people with his mother, La Farruca, who was also a dancer.
However, his teenage life was a series of tragedies. By the time he turned 14, he was already married, had his first child when he was 15, but then became a widow when he was 16.
But only three years later when he was 18, his son died in a road accident. The traumatic experience shaped El Farruco as a person and greatly influenced his now-famous dancing style.
For such a heavy-set man, El Farruco moved with grace and frenetic power.
It's said that El Farruco's dancing was as if he was possessed by a demon or "duende" (spirit). The raw emotions of his performances enraptured the audience.
But it wasn't just passion alone. El Farruco's keen sense of rhythm, timing, and technical skills were also highly rated.
Antonio Gades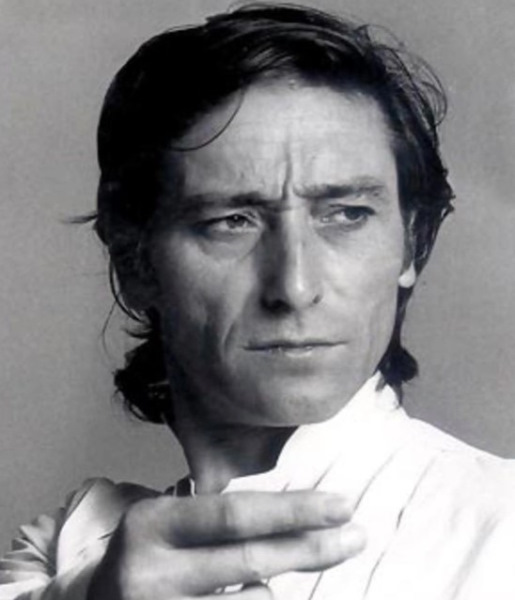 If you have ever wondered how flamenco became so popular worldwide, Antonio Gades is one of the people behind that.
Born in 1963 in the Elda, Alicante region of Spain, he was famous for his adaptations of several classical ballets and plays. For example, Prosper Mérimée's Carmen and Federico Garcia Lorca's Blood Wedding.
Other than plays, he also participated in the filming of several movie adaptations of famous plays, like the aforementioned Carmen and Blood Wedding.
Antonio collaborated with the famed Spanish director Carlos Saura for productions. And if you were to give these movies a shot, you'd find a familiar face that we have covered earlier: Cristina Hoyos!
Antonio Gades died at the age of 67 on 20th July 2004. A statue of him was placed in front of the Palacio de Lombillo, on the Plaza de la Catedral in Cuba.
Rafael Amargo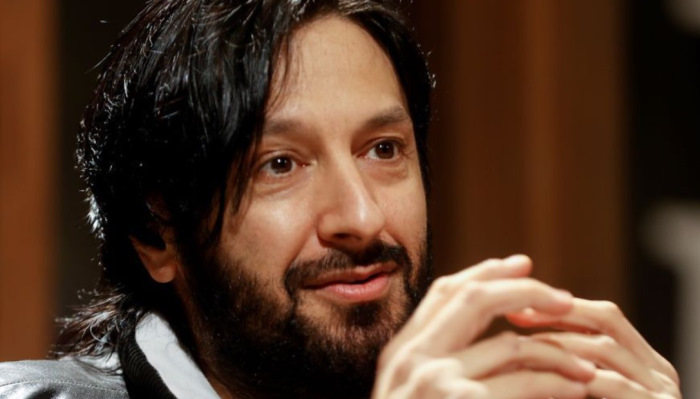 Rafael Amargo is a contemporary flamenco dancer. Although he's been experimenting with multiple different dance styles throughout the year, most critics still deem his dancing style as "pure flamenco".
However, there were occasional touches of contemporary dances to keep his performances visually arresting.
According to him, most of his performances and moves took inspiration from the great Antonio Gades.
Rafael began to dance when he was just 16 years old. His first posting was at the dance company of the famous flamenco dancer in Spain, Lola Flores.
Afterward, he spent time with various flamenco companies in the Madrid area until 1997, which was when he established his own dance company.
The first performance given by the company was a rendition of La Garra y el ángel.
Other than dancing, Rafael also starred in various TV shows and films.
And considering his contribution to the arts, it's not surprising that he's the recipient of many awards and titles.
Notably, he was given the Positano Leonide Massine Award for Dance, which was the highest Italian award that a dancer could receive.
Antonio Canales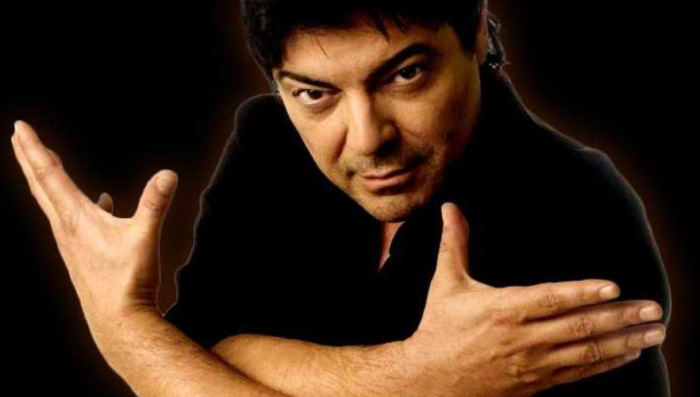 Born in 1961 in Seville, Antonio Canales is one of Spain's most renowned flamenco dancers.
His career track began with ballet, which he apparently excelled at, considering how he managed to claim the sought-after title of a solo dancer with the Spanish National Ballet company.
But like other dancers on this list with a background in ballet, Antonio also went to flamenco, too.
In 1996, he premiered his own flamenco production called Gitano. Sara Baras participated in the production as a guest.
He went on to participate in many movies, TV shows, plays and even wrote a couple of books down the line (his first novel was published in 2002).
For his contribution, he received the Medal of Andalusia in 1999.
Vicente Escudero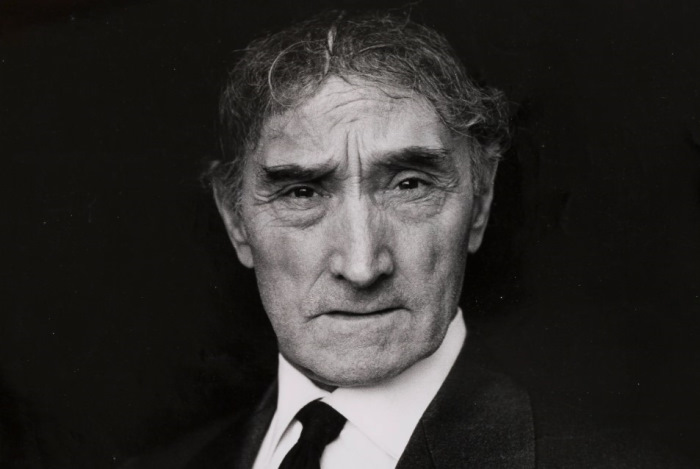 Vicente Escudero, born in Valladolid, Spain, in 1892, was a flamenco dancer credited for bringing the modernist aesthetic to the dance.
Many of his theories are still in use today. You may also see principles that had effectively re-shaped not just flamenco but also many other Spanish dances.
His first performance was in 1920 at the Olympia Theater in Paris. From there, his skills gradually improved until he was considered to reach maturity in around 1926 and 1936.
One of his most famous (arguably, his most famous) productions was a performance of El Amor Brujo. Which, with his unique style, brought about dignity and respect for male flamenco dancers.
Before him, male flamenco dance was considered by many an art-less dance form.
Vicente – with his masculine and highly precise dance form – "repaired" the image of male bailaor (flamenco dancers) in the eyes of the audience.
Final Words
Every country has its great dancers, and Spain is no different. These people were the best in their respective generations.
And considering how Spanish dances continue to be known and danced internationally, there will be more famous Spanish dancers that we'll eventually learn the name of in the future!