Do you ever wonder how great ballerinas develop their talent? Allegra Kent, one of the most talented dancers of the 20th century, is a prime example.
In this post, we'll delve into Allegra Kent's world, from her early days as a dancer to her contributions to ballet, movies, and even her current life. If you're curious about this incredible dancer, let's come along.
Who Is Allegra Kent?
Allegra Kent is a well-known American ballerina and dancer who rose to prominence in the 1950s and 1960s. She is best known for 30 years as a principal dancer with the New York City Ballet.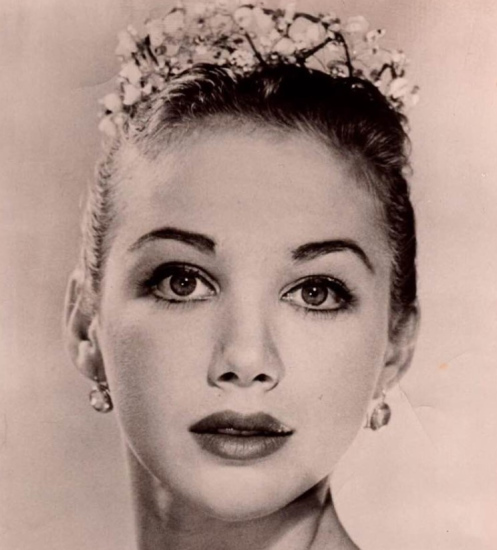 Allegra Kent has been a successful teacher and mentor in addition to her dancing career. She works as a freelance teacher at several dance schools and has inspired many generations of young dancers.
Her children's stories highlighted her contribution to the world of ballet. These works have piqued the interest of many young dancers and have even been choreographed into a stage ballet.
Her works received acclaim from critics and the general public, confirming the unwavering dedication of one of the twentieth century's most accomplished and admired ballet dancers.
Check more: Patricia Barker Ballet dancer biography
Allegra Kent's family
Allegra Kent was born Iris Margo Cohen on August 11, 1938. She was the daughter of Jewish parents Harry Herschel and Shirley (née Weissman) Cohen. Her mother decided to change the family name to Kent when she was two years old to shed her Jewish identity.
Allegra Kent's parents had no artistic background, but she was exposed to music and dancing at the age of seven. Her mother enrolled her in dance classes and later accompanied her to the School of American Ballet.
Her mother had a significant impact on her career, even after she joined the New York City Ballet and rose to the position of principal. In her autobiography, Kent herself wrote that she had resisted her mother throughout her career.
Allegra Kent's private life
Kent's personal life is quite complicated and tragic, in contrast to her fame and success on stage. On February 28, 1959, she married famous photographer Bert Stern, whom she divorced in 1975.
Despite her doubt about the longevity of the relationship from the beginning, Kent still married Bert Stern at her mother's urging. Over more than ten years, their marriage was characterized by repeated separations and reunions. They have three children: Trista (born in 1960), Susannah (born in 1964), and Bret (born in 1967).
After that, Allegra Kent married filmmaker Aram Avakian and had a happy marriage. Unfortunately, this marriage was cut short due to Aram Avakian's death. Currently, Allegra Kent's husband is Bob Gurney, whom she met and married in 1992.
Allegra Kent's height & weight
Allegra Kent, a world-renowned ballerina, is known for her grace and artistry. Along with her celebrity, it is speculated that her height and weight have something to do with her artistic success.
Her height is 5'7″ (170 cm). This is quite a height in comparison to the average height of ballet dancers. The exact weight of Allegra Kent is unknown. Her figure, on the other hand, is quite slender, giving her the ideal form for performing complex and intricate steps.
Allegra Kent's Net Worth
Her net worth is estimated to be between $1 million and $3 million, according to one source. This fortune originated from her 30-year ballet career at the New York City Ballet, as well as her teaching, acting, and book publishing (autobiography and children's books).
The Way Allegra Kent Became A Great Ballerina
Allegra Kent began ballet training at the age of eleven. She was a talented and hardworking student who studied with the famous ballet teachers of the time, Carmelita Maracci, Bronislava Nijinska, and Maria Befek.
As a result, at the age of 13, she was awarded scholarships to the School of American Ballet. And two years later, she began her ballet career as an apprentice with the New York City Ballet.
Allegra Kent's outstanding ballet talent was demonstrated by the fact that she took only four years from the start of her ballet training to join the New York City Ballet (NYCB). George Balanchine, at that time, was the director of NYCB, exclaimed the first time he met Allegra that "I have never seen Raw Talent".
Four years after joining NYCB, she was promoted to principal. Kent danced for this prestigious ballet company for 30 years, and she played almost all of the principal roles in Ballanchine's plays.
Allegra Kent reached the pinnacle of his career in 1959 when she starred as Annie II in George Balanchine's ballet The Seven Deadly Sins. With this excellent role, she became a famous dancer and actress nationwide and was well-received by the public and critics.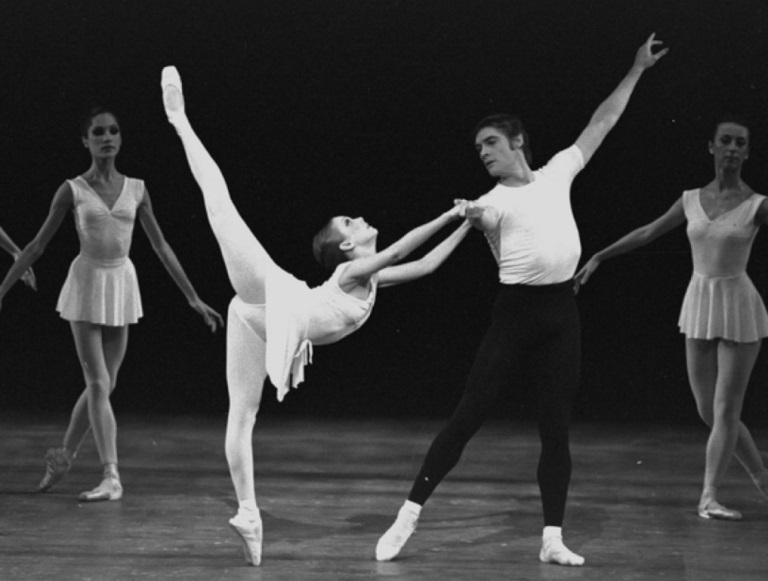 Her success continued when she performed in the Soviet Union as part of the New York City Ballet's eight-week tour. Her name became familiar to ballet fans in Europe in the years that followed, as her company continued to organize tours here. The New York Times praised her in 1966, saying that no one in the ballet could perform Balanchine's choreography as well as Allegra Kent.
She began teaching ballet in the 1970s in order to supplement her income while raising three children. Her performance at New York City Ballet was gradually reduced as a result of this. Until the last few years of her ballet career, she nearly danced every season.
Kent left NYCB after three decades in 1981. Her retirement coincided with the death of Balanchine, making her retirement from her career even more painful.
Allegra Kent's Contribution To Ballet
Ballerina Allegra Kent received her first public attention after joining the New York City Ballet with her performance of Viola Pas Des Deux in Fanfare in 1954.
During her time with the company, Kent danced lead roles in many iconic ballets, including George Balanchine's "The Nutcracker", "Seven Deadly Sins", "Ivesiana", and "Bugaku".
Kent also played the lead in the plays "Swan Lake" and "Stars and Stripes". And, in particular, her role in "Agon" with Arthur Mitchell is the role that made her a public muse of the Soviet Union in the 1960s.
Allegra Kent continued to devote herself to ballet art as a teacher in many dancing schools across the country after retiring in 1981. In addition, she directed a ballet school in Stamford, Connecticut. Since 2002, she has worked with The George Balanchine Trust, coaching many generations of dancers.
Allegra Kent's Books
Allegra Kent's autobiography, "Once A Dancer", published in 1997, continues to inspire young ballerinas. The work depicted her journey to becoming one of the best dancers of her generation, as well as the difficulties of her life and career, with deep insights she gained after 60 years of life.
Not only that, but Allegra continues to contribute to ballet with the 2012 release of the "Ballerina Swan" children's book. The New York Times, Kirkus Reviews, and School Library Journal all gave the book high marks. In 2013, the book was adapted into a dance piece, which was performed by New York City Children's Theater.
Allegra Kent Movies
Allegra Kent played a few characters in the movie. She is best known for her roles in the films The Nutcracker (1958 – A part of the series Playhouse 90), A Midsummer Night's Dream (1967), and The Addams Family (1991) with the role Cousin Ophelia.
Allegra Kent's portrayal of Dewdrop in the 1958 telecast of "The Nutcracker" is widely regarded as one of her most famous roles. Dewdrop leads the Waltz of the Flowers, a famous and intricate dance sequence that demonstrates the ballerina's technical prowess and graceful movements.
Her performance was praised for its natural beauty, with her fluid movements and delicate footwork perfectly capturing the character's ethereal and whimsical nature.
Her interpretation of Dewdrop is still used as a model for ballerinas today. And her performance in the 1958 telecast helped solidify her reputation as one of the best dancers of her generation.
In 1967, Allegra Kent played Court Danseuse in William Shakespeare's "A Midsummer Night's Dream" film adaptation. Ballerina Suzanne Farrell starred in this film in the role of Titania.
Kent's character was not directly involved in the main plot, but she did appear in the film's dance sequences, where she demonstrated her exceptional ballet skills. Her graceful and precise movements added a touch of elegance and beauty to the film, adding to the production's dreamlike atmosphere.
Allegra Kent Today
Currently, Allegra Kent is an 80-year-old freelance teacher and professor of dance at Barnard College. She also participates as a coach at George Balanchine Trust.
Conclusion
Allegra Kent, the legendary ballerina, is a true inspiration to aspiring dancers all over the world. She is a ballet icon whose work has had a long-lasting impact on the industry.
She had a natural talent for dancing from a young age and worked hard to become one of the greatest ballerinas of her time. Her artistic contributions to ballet are still remembered today, and her films are still widely viewed.
Allegra Kent, who retired from dancing in 1981, is still a beloved figure in the world of ballet, and her legacy will live on for many years to come.