Like most Latin American countries, Mexico has a thriving community of dancers. Every year, new names are added to the list of famous Mexican dancers to watch, and in the past, there have been plenty of Mexican dancing legends worth watching or reading about.
No matter what genre you prefer, from ballroom to ballet and Latin dance, there's a name of someone in Mexico that can wow you with their skills.
In today's list, you'll find the names of the top Mexican dancers and their bios. If you're searching for inspiration, then the success stories of these people may very well be able to give you a boost of confidence in pursuing dancing!
10 Famous Mexican Dancers In The World
1. Amalia Hernández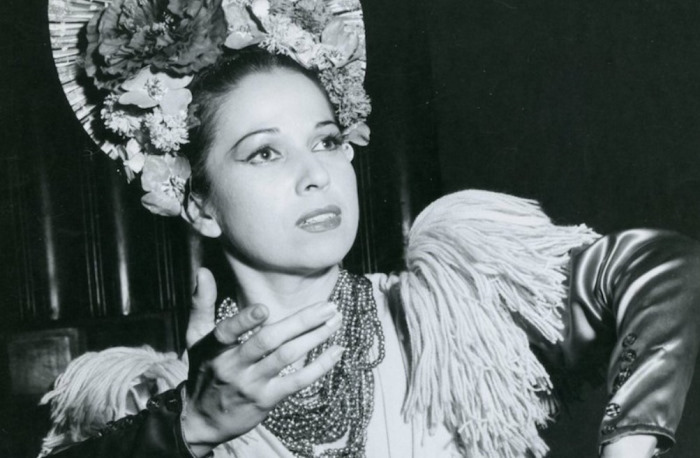 Amalia Hernández Navarro, born on September 19th, 1917, was a Hispanic ballet dancer who developed the Baile Folklorico (folkloric ballet). She's also the founder of the Ballet Folklórico de México, a dance ensemble that's still performing today!
She was born in Mexico City to a military officer and politician named Lamberto Hernández and his wife, Amalia Navarro. Growing up in a wealthy family, she had far more opportunities to approach the arts than other children around the country.
But there's another factor in her early life that set her on the course to becoming one of the greatest dancers that Mexico has ever known: her parents completely supported her pursuit of dancing.
Amalia's mother – also a Hispanic female dancer – fostered her talent by putting her through classes where she learned in detail about art, music, and dancing.
Her father even went as far as constructing a dance studio in their home and was quoted as saying: "there is no other alternative but to accept the career Amalia was born to have".
She entered the National School of Dance when she turned 17. Clashes with the instructors at the school pushed her to drop out and marry, effectively putting her career on hold.
But because the urge to dance was too strong, she later rejoined the Fine Arts National Institute as a teacher and choreographer for modern dance.
However, Amalia was unfulfilled with modern dance styles. Instead, she looked into the traditional dances of Mexico, which eventually led to her founding the baile Folklorico – a perfect blend between traditional Mexican dances and ballet.
In 1952, Amelia founded the Ballet Folklórico de México in Mexico City to further help promote baile Folklorico. The company still operates to this day. If you ever get the opportunity to visit Mexico City, they give performances every Sunday morning and Wednesday evening at the Palace of Fine Arts!
Amalia passed away at age 83 on November 4th, 2000.
2. Elisa Carrillo – Famous Mexican Ballet Dancer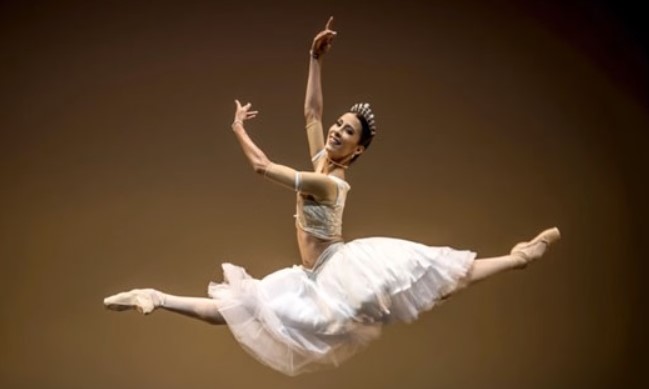 Today, Elisa Carrillo is the top name in the Mexican classical ballet community.
Born in Texcoco, the State of Mexico, in 1981, Elisa studied at the Artistic Initiation School No.1 at the Mexican National Institute of Fine Arts and Literature (Instituto Nacional de Bellas Artes y Literatura) from 1988 to 1990. There, she learned all the basic skills that would make her an A-class ballet dancer.
In 1997, Elisa moved to the United Kingdom and enrolled in the famous English National Ballet School. Between 2001 and 2003, she moved again to Germany and completed her ballet education at the John Cranko Schule Stuttgart. This is also where she was designated a Master of Ballet.
But her professional career started well before she completed her education. Elisa joined the Stuttgart Ballet in 1999 as part of the corps de ballet. She stuck with the company until 2007. By that time, she had already made the rank of soloist.
After she departed from the Stuttgart Ballet, she joined the Berlin State Ballet as a demi-soloist. But by 2011, Elisa was already promoted to principal dancer for her technical skills and excellent stage presence.
Described as "emblematic and innovative" by critics, her performances in popular ballets like Giselle, Romeo and Juliet, Swan Lake, and Sleeping Beauty were universally beloved.
3. Vicente Romero – Best Mexican flamenco dancer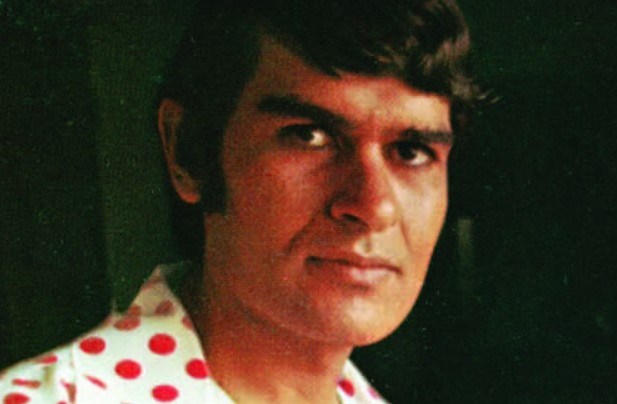 Flamenco has been in the blood of many generations of Mexicans. So, it's not surprising that some of the best flamenco dancers in the world all came from Mexico.
Among the most famous of them must be Vincente Romero (1937-1995). He's credited with being the person that revitalized the flamenco dancing scene in northern New Mexico, which is still vibrant and active today.
Vicente wasn't born in Mexico. Rather, he's a native of Santa Fe, California. From a young age, he's already fascinated with Spanish culture, which eventually led him to discover Spanish dances.
After seeing the movie Sombrero by José Greco, Vicente decided to become a Spanish dancer for real and traveled to Spain with the hope of learning this exotic art. He studied and toured extensively in Spain before returning home, bringing with him the knowledge of flamenco.
It's because of this that many people called him the "Grandfather of Flamenco" in New Mexico. Vicente brought in gitano (Gypsy) dancers when people in New Mexico were still practicing folkloric dances and obsessed with fandangos.
He not only brought flamenco to New Mexico, but he also kickstarted the career of many famous artists.
4. Isaac Hernández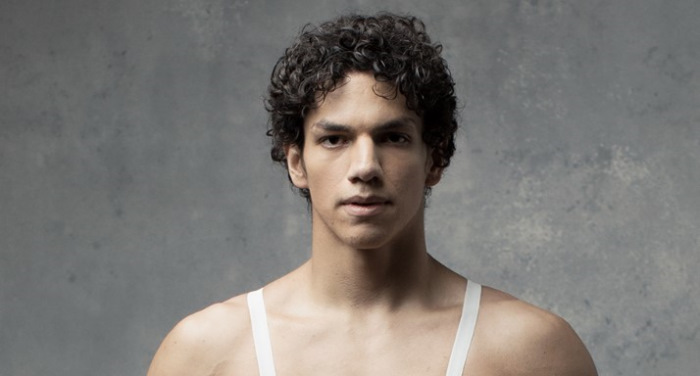 Like Elisa Carrilo, Isaac Hernández is part of the younger wave of Mexican dancers that managed to prove themselves on the world stage. Born on April 30th, 1990, he's currently a lead principal for the English National Ballet and is one of the most famous Mexican male dancers out there.
Isaac is part of a very large family, being one of the 11 children of Hector Hernández. His father was a former dancer and one of his brothers, Esteban Hernández, was a principal dancer with the San Francisco Ballet.
As a result, it's not surprising that Isaac developed the potential for being a great dancer at a young age.
His parents taught him how to dance when he was 8. The family regularly practiced together in their backyard in Guadalajara, Mexico. Isaac was then sent off to The Rock School for Dance Education in Philadelphia for further training.
Isaac debuted with the American Ballet Theater II. In 2008, he joined the San Francisco Ballet – the same trope that his brother Esteban was working at – as part of the corps de ballet. Two years later in 2010, Isaac was promoted to soloist.
After his stints in the US, Isaac moved to Europe and danced with many high-profile ballet companies on the continent, such as the Dutch National Ballet in 2012 and the English National Ballet in 2015.
Other than being a principal dancer at the trope, he was also heralded by the papers as the "hottest ballet boy to hit London since Carlos Acosta."
His repertoire was fairly diverse, but still has all of the classic ballets Swan Lake, La Corsaire, Romeo & Juliet, and Cinderella. But the most impactful ballet that he had starred in was quite probably Sleeping Beauty, in which he expectedly starred as Prince Désiré. It's in this role that he was promoted to the rank of principal dancer with the Dutch National Ballet in 2012!
5. Antonio Salinas – Best Mexican Hispanic choreographer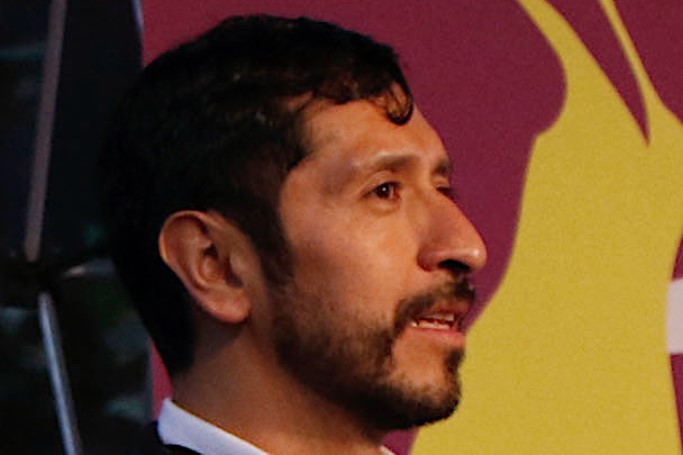 Considered one of the best Hispanic choreographers by the Zona de Danza, Antonio Salinas is a dancer, choreographer, dance instructor, and playwright for many Mexican and international organizations.
Not much is known about Antonio's personal life, but we do know that he spent years studying dance in Mexico and the United States.
Antonio was an alumnus of the Escuela Nacional de Danza Clásica y Contemporánea de México. But his studying also led him to the Palucca School of Dance in Germany and Movement Research in New York.
Using his knowledge of dancing and movements, he orchestrated several one-person shows at many festivals across Mexico.
And not only that, but Antonio has also choreographed for soloists of the National Dance Company of Mexico, Escuela Superior de Danza of Monterrey. He also has a hand in producing theater productions, plays, and movies.
6. Édgar Ponce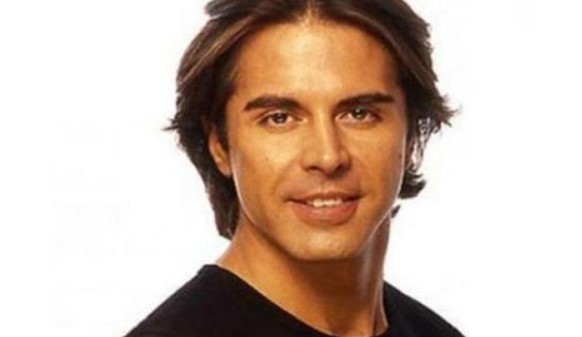 Édgar Ponce García, born on December 27th, 1977, was a famous dancer for the all-male troupe Sólo Para Mujeres (For Women Only). He appeared in many telenovelas (Mexican soap opera) like Salomé, Amigas y rivales, and Nunca te olvidaré. Many of these productions weren't just popular in Mexico, but also in the US.
Unfortunately, Édgar's career – which was still in its prime – was cut short by a motorcycle accident during a motorcycle caravan hosted by his dance troupe. He died on May 5th, 2005.
7. Jean Duverger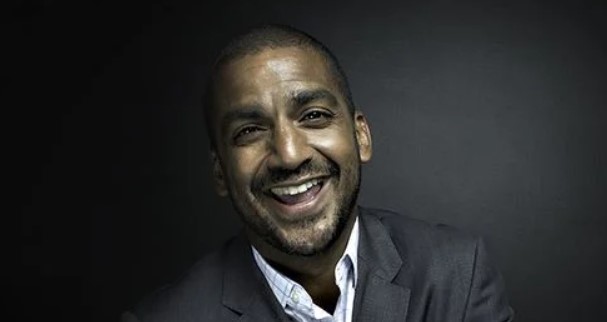 Born in Cosamaloapan in the plains of Veracruz, Mexico, Jean Duverger is an actor, Latin American dancer, and now a popular TV host. From 1981 to 1983, he studied at the Centro de Educación Artística, which is a Mexican institution devoted to teaching entertainment arts.
His professional career started in 1988 as a backup dancer for the Mexican singer Yuri. Then, from 1992 to 1993, he was a member of the pop group Timbiriche. Jean began to appear in numerous telenovelas from 1989 to 1999.
Currently, he's a TV host for Fox Sports in Mexico, handling the show "Fox Para Todos" (Fox for Everyone).
8. José Besprosvany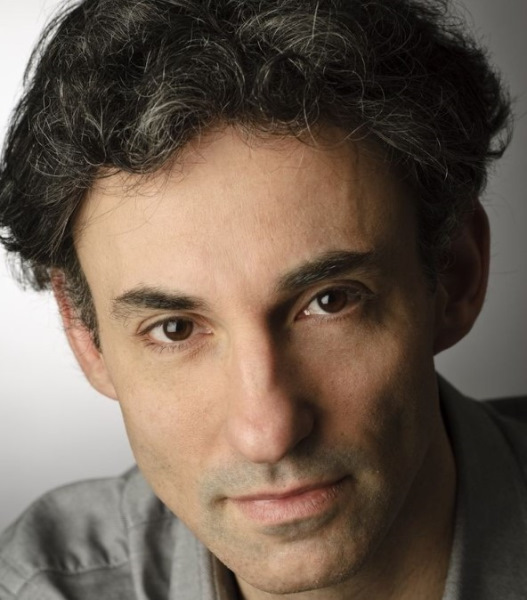 Born on October 13th, 1959, José Besprosvany is a dancer, choreographer, director, producer, and dance teacher. He was born in Mexico but moved to France in 1978 to find further opportunities in the arts field. After all, France was (and still is) the capital of arts!
There, he attended the École Jacques Lecoq in Paris, where he studied theater (mask play, acting, etc.) Afterward, he pursued a dance education in the Mudra of Maurice Béjart under the tutelage of Fernand Schirren.
José was taught the importance of breathing and heart rate control, and that combining these two together will result in a rhythm. With this knowledge in mind, he became an excellent dancer and performed in Béjart's 20th Century Ballet production for over two years.
Currently, José is living in Belgium and has done a lot of work to develop the country's arts. Along with many other reformers, José has a hand in reforming Francophone Belgian contemporary dance.
9. Guillermo Arriaga Fernández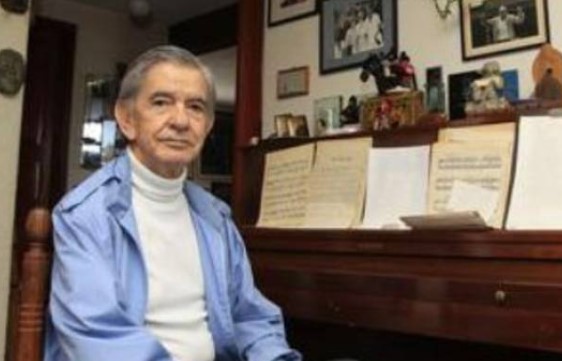 Born on the 4th of July, 1926, Guillermo discovered a passion for dancing and began to take dance lessons when he turned 15.
He studied at the Palacio de Bellas Artes, where he learned all of the skills he needed to become a professional dancer. Guillermo joined the National Ballet of Mexico when he was 23, which was the starting point for a long and fulfilling career.
Guillermo collaborated with many artists, including Amalia Hernández at the Ballet Folklórico de México. In 1964, he became the director of the Mexican Folk Ensemble, which is an arm of the Mexican Institute of Social Security (IMSS).
Guillermo was also the first dancer, teacher, and choreographer of the National Institute of Fine Arts (INBA).
He passed away at age 77 in Mexico.
10. RoxRite – Famous Mexican breakdancer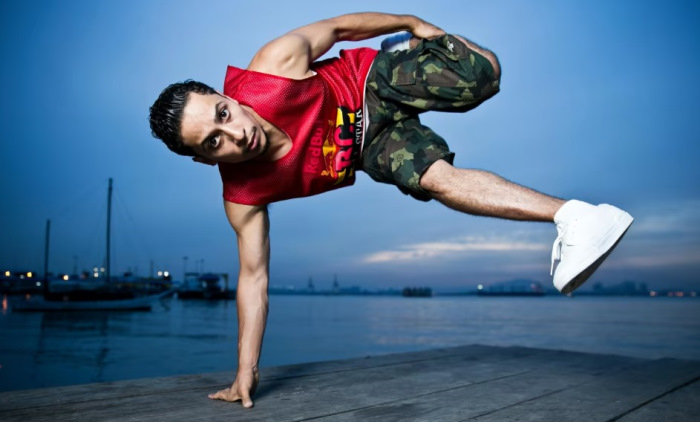 So far, we've only talked about folkloric and classical dances. If you're looking for a name in contemporary dances, check out RoxRite. RoxRite is a champion B-boy (a term for male break dancers).
His real name's Omar Delgado Macias, he was born in Guadalajara, Mexico, but his family moved to Windsor, California, when he was young. So, he competed mostly under the US banner in competitions.
As of 2018, RoxRite has won over 100 championships on the national as well as international scales, like the UK B-Boy Championships in 2005, R16 in 2009, the Red Bull BC One in 2011, and Freestyle Session three times in 2009, 2013, and 2014.
Wondering about his name, "RoxRite"? Well, it's a wordplay referring to how he always rocked right on the stage (danced correctly).
Conclusion
Mexico has produced some of the best names in the dance business, as you can see. No matter what your taste is, from classical ballet and folkloric dance to break-dancing, the country and its people can give you a great show.
Have you ever watched a performance of one of these famous dancers in Mexico in real life? What was the experience like? You can tell us in the comment section below!