Flamenco is considered one of the greatest Latin dance styles in the world. So much so that UNESCO has declared it one of the Masterpieces of the Oral and Intangible Heritage of Humanity!
The most famous Flamenco dancers worldwide are famed for the pure passion and energy they put into their performances.
If you haven't had the opportunity to watch a live Flamenco performance yet, the live recordings of these dancers will still be able to inspire you with the frenetic energy of the dance.
This article will give you some of the best names in the Flamenco world, briefs about their lives, and why their performances are so amazing!
10 Most Famous Flamenco Dancers In The World
Carmen Amaya – Best Flamenco dancer of all time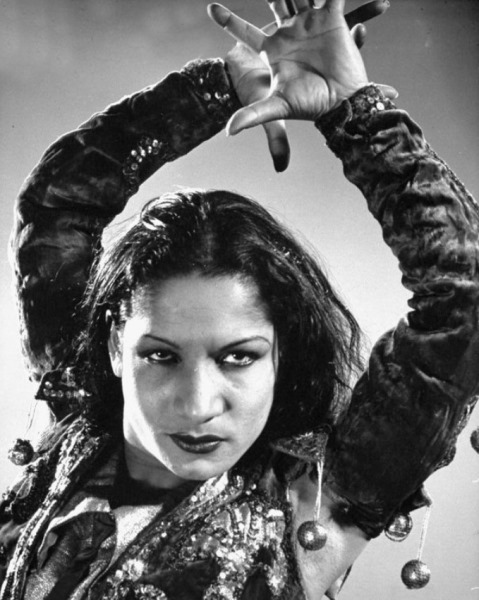 Carmen Amaya is the best Flamenco dancer ever, bar none.
She was born in Barcelona, Spain, on the 2nd of November, either in 1913 or 1915. Records of her birth dates are quite unclear, and people are still disputing the true year.
Her father, José Amaya Amaya (also known professionally as "El Chino" or "The Chinaman"), was a guitar player. Her mother was Micaela Amaya Moreno.
Together, they birthed eleven children, with Carmen being the second oldest. However, only six out of the eleven children survived until adulthood.
Carmen discovered and entered the world of Flamenco with the help of her father, who was a poor guitarist making ends meet by giving performances in local pubs.
Carmen begged to go with her father, and eventually, he relented. He backed her up on the guitar as she danced, and at the end of the night, they begged and picked up loose change from the audience.
Carmen was given a nickname by the audience: "La Capitana" or "The Captain".
Carmen started to appear in small theaters across Spain until Josep Santpere, a businessman, took a liking to her and introduced her to more high-profile theaters across the country.
Soon enough, she appeared in various venues, including the prestigious Palace Theatre in Paris.
Her career took off, and she gained the audience and critics' love due to her perfect fusion of the two important Flamenco styles at the time: the traditional dance and the more modern Flamenco dance varieties.
Notably, Carmen was known for being the first female Flamenco dancer to master advanced, fast-tempo moves choreographed only for male dancers.
Carmen passed away in 1963 in Begur, Spain.
Antonio Gades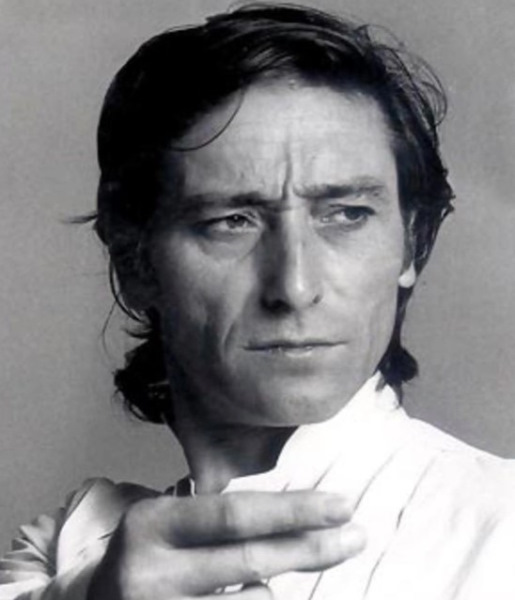 Antonio Gades, full name Antonio Esteve Ródenas, was a Spanish famous flamenco dancer.
He was born on November 14, 1936, and was best known for being one of the people who "exported" Flamenco from Spain to the rest of the world.
As a choreographer and Flamenco dancer, he sought to restore the traditional roots of Flamenco by studying Spanish tradition dances and customs.
Unlike many other Flamenco dancers, Antonio strived to maintain the art's integrity instead of pushing it to change with time.
His greatest contribution to Flamenco, other than popularizing it, was transforming it into a dramatic art rather than a gratuitous, theatrical performance.
If you want to watch some of his performances, among his most significant works were the dance adaptations of Prosper Mérimée's Carmen and Federico García Lorca's Blood Wedding.
Antonio was also featured in an adaptation of Manuel de Falla's ballet El Amor brujo.
Antonio died from cancer in Madrid, Spain, on July 20th, 2004.
Check more: Top 12 Most Famous Spanish Dancers
La Paula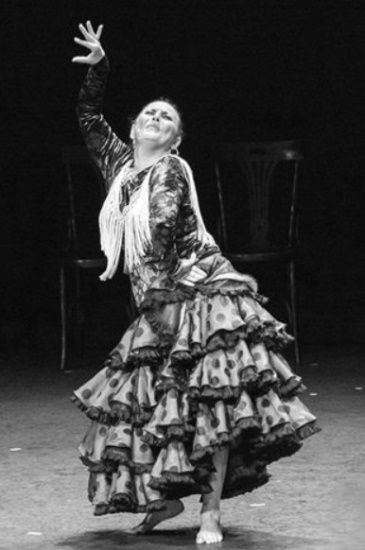 If you prefer fast-paced flamenco dancing, then the bulerías steps of La Paula will mesmerize you. Born in 1902 to Matias Garcia, a guitarist, and Antonio Fernádez, a dancer, she was exposed to the art world from a very young age.
As a young girl, La Paula first danced on the streets, and then she would perform in pubs across the city of Málaga, where she grew up.
According to her official biography, La Paula always attended the August fairs (or "feria"), where she performed her signature gypsy dances to attendees.
Described as "refined and traditional", La Paula's dance consisted of smooth, graceful motions of the arms, wrists, and upper body. It was a simple dance but extremely effective and elegant.
Other than being a talented dancer, she was also an accomplished singer. She was said to be extremely good at singing in Fiestero style.
Her younger years were glorious, especially in the 1930s, but La Paula's later years were tragic.
Struck by dementia, she spent the last few years of her life stuck in a wheelchair and confined to a psychiatric ward, lifeless and a shadow of her former self. She died in 1978 from a heart attack.
Shoji Kojima
In Japan, the person credited as the one who popularized Flamenco throughout the country was Shoji Kojima.
Born on the first of October, 1939, in Tokushima Prefecture, Japan, Kojima was an accomplished Flamenco dancer, and his influence can still be felt today in the Japanese Latin dance community.
He didn't start immediately as a Flamenco dancer, though.
When he was young, Kojima studied classical arts like piano, vocal, classical, and modern ballet at the Musashino Academia Musicae in Japan. His first dream was to become a professional opera singer.
But this dream was quickly replaced after he saw a Flamenco performance by Pilar López Júlvez and Antonio Gades as they toured Japan.
The performance ignited a newfound passion within him, and Kojima decided to set off to Spain to study Flamenco in-depth.
In Spain, he trained at the legendary Amor de Dios studio and, in 1967, was registered as one of the members of the National Ballet of Spain.
After a tour of the Soviet Union, he was noticed by the famous Spanish singer Rafael Farina. He was invited to take on the role of the first dancer in Farina's performances.
An appearance on a Spanish program called "Estudio Abierto" in 1970 made him famous throughout the country.
This led to a decade-long career filled with high points and impressive performances.
Although Kojima was a foreigner hailing from a different culture, he danced Flamenco just as well as many native dancers. Some would argue Kojima's performances were even better than many natives!
After returning to Japan, Kojima opened a Flamenco dance studio and eventually a dance company under the name "Ballet Shoji Kojima Flamenco". The company is still operating today.
El Carrete
José Losada Sanchez, or "El Carrete" ("The Reel"), was one of the greatest Flamenco dancers ever produced by the city of Málaga.
In his prime, he toured with many popular flamenco artists, like Antonio Gades and La Chunga.
Together with them, he had set the groundwork for what a "good flamenco performance" means for every generation of Flamenco dancers that came after.
Born in 1941 in Antequera, a city of Málaga, Spain, El Carrete spent most of his younger years dancing on his hometown's streets. The loose changes tossed to him by passers were used to support his impoverished family.
One day, he splurged the money he earned on a movie ticket to a movie featuring Fred Astaire. Mesmerized by Astaire's dancing skills and moves, El Carrete soon adopted him as an idol and role model.
From the 1950s to 1970s, El Carrete made regular appearances in pubs and theaters across the country and beyond.
He became one of the biggest names in the Flamenco world and was often compared with other legends like Paco de Lucía and Camarón de la Isla.
As a dancer, he's often described as elegant yet humorous. He often appeared at Flamenco clubs (called tablaos) in a black suit, a cordobés hat, and a walking cane.
El Carrete would start with a slow-rhythm move called zapateado, then gradually speed up until his rhythm was like a machine gun. But no matter how fast he moved, El Carrete always kept a smile.
Some people consider Flamenco a very serious art, but dancers like El Carrete – called fiesteros – introduced a lighter, humorous style to the whole affair.
It made him stand out from his contemporaries and into the history books as one of the greatest Gypsy Flamenco dancers.
Cristina Hoyos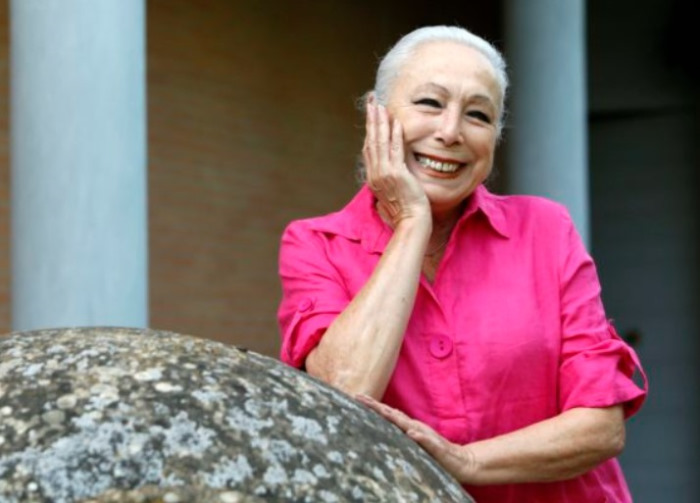 Cristina Hoyos was born in Seville, Spain, on July 13, 1946. She took on many roles during her long and illustrious career, like choreographer and actress, but Cristina was first and foremost a Flamenco dancer.
She started dancing when she was only twelve years old and was featured on the Spanish children's TV show Galas Juveniles.
Two figures who ignited her passion for dancing when she was young were her teachers, Adelita Domingo and Enrique el Cojo.
In 1969, she joined the ballet company of Antonio Gades, where she stayed, worked, and performed for almost two decades.
One of her best performances was as Carmen in Gades' ballet interpretation of Carmen in Paris.
In 1999, Cristina separated from Gades' company and founded her dance company, which she called Sueños Flamencos.
A year later, the company debuted at the Paris Opera House, where they performed many Flamenco numbers. It was the first time in the Opera House's history that Flamenco dances were done on stage. The same thing happened again at the Stockholm Opera.
So, other than being an exceptional Flamenco dancer, Cristina also set many records and "firsts" for Flamenco!
Antonio Canales – Famous male flamenco dancer in 80s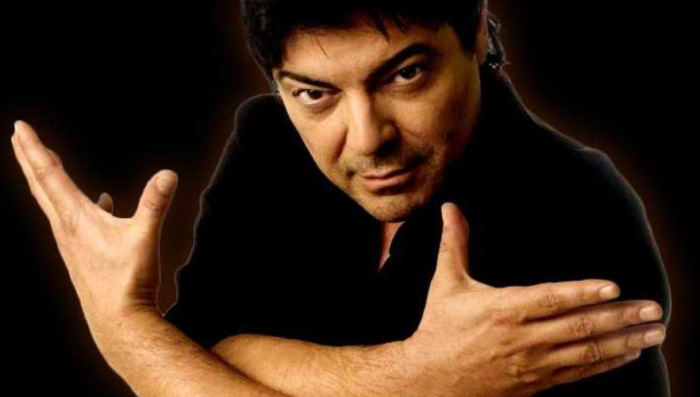 Antonio Gómez de Los Reyes, or Antonio Canales, is a male Flamenco dancer who was hugely popular in the 80s and 90s. He was born in Seville, Spain on December 3rd, 1961.
Antonio started dancing at a young age and most of his studies were done at the Spanish National Ballet.
In 1981, the year he turned 20, Antonio took on the role of a solo dancer at the Spanish National Ballet, where he was signed on by Victor Ullate, a famous ballet choreographer, director, and dancer.
As he toured around the world, he excited audiences everywhere he went with his flamboyant and energetic style of Flamenco. But unlike other dancers in this list, Antonio belonged to a different class of Flamenco dancers: the modernists.
Rather than sticking to the tried-and-true formula of Flamenco, he experimented with new moves and flairs. It resulted in a totally new variation of Flamenco that's distinctly Antonio's.
But despite new changes and additions, Antonio's Flamenco dancing style still retained many classical elements that made the dance exciting and beautiful to look at.
Joaquín Cortés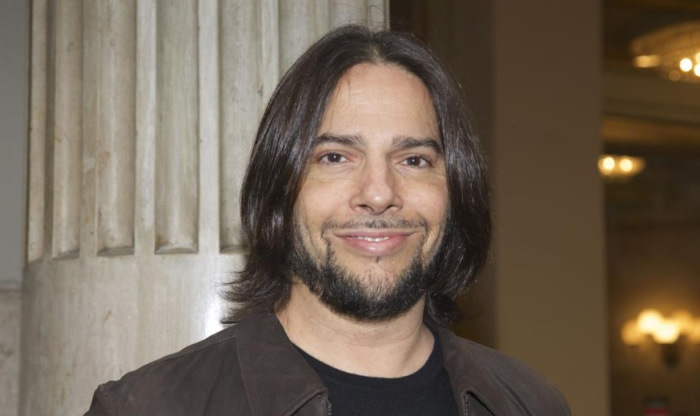 Joaquín Pedraja Reyes, known professionally as Joaquín Cortés, is one of the more exciting contemporary Flamenco artists to watch. He was born on February 22nd, 1969 in Córdoba, Spain.
Like most dancers on this list, Joaquín exhibited a knack and interest for dancing from a very young age. After his family moved from Córdoba to Madrid in 1981, he immediately took dancing classes and excelled at them.
In 1984, Joaquín was accepted as a member of Spain's famous national ballet company. He and the company toured in many countries and performed in many famous venues, from the Metropolitan Opera House to the Kremlin.
Joaquín's athleticism, stamina, and technical skills were impressive enough that in no time at all, he was promoted to the rank of a solo performer in the company.
In 1992, he launched his own dance company, called the Joaquín Cortés Flamenco Ballet Company.
No longer satisfied with traditional ballet, Joaquín began to experiment with a new style of dance, which was a fusion of flamenco, ballet, and contemporary dance.
Joaquín and his company embarked on many ventures, the most successful of which was the show Pasión Gitana (Gypsy Passion). It was the great success of this show that made him truly famous in the dance community.
He's still choreographing shows and performing today. In 2007, he notably starred in the popular dance show Dancing with the Stars.
Check more: Gleb Savchenko: Biography, Girlfriend, Net Worth
Sara Baras – Famous contemporary flamenco artist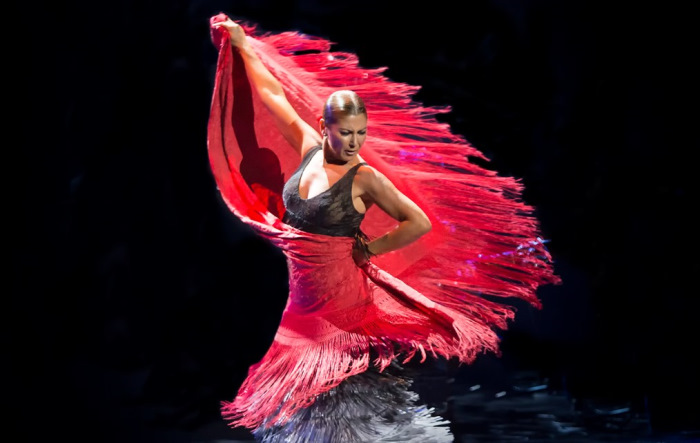 Sara Pereyra Baras, known professionally simply as Sara Baras, is regularly considered one of the best contemporary Flamenco artists.
She was born in San Fernando, in the province of Cádiz, Spain, on April 25th, 1971. Sara studied in her mother's dance school, called Concha Baras, from a young age.
From there, her skills developed further when she joined the dance company Los Niños de la Tertulia Flamenca. With the company, she toured many Flamenco festivals in Barcelona.
From then on, Sara joined many companies and performed at various festivals and competitions, racking up various titles and honors. Her skill as a dancer and her fame also rose.
In 2015, Sara Baras was awarded the prestigious Medal of Cadix province award.
In 2010, she received the APDE (Asociación de Profesores de Danza Española) prize for her contribution to dance education.
Eva Yerbabuena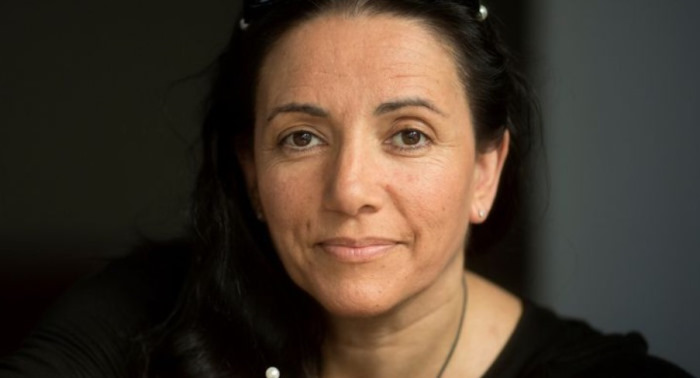 Eva María Garrido García, known professionally as Eva Yerbabuena, was born in 1970 in Frankfurt, Germany.
However, her family moved to Ogíjares, Granada, Spain only a few days after she was born in Germany.
When she was 11, she took her first Flamenco classes. By the time she turned 15, Eva had already become a professional dancer.
She performed in many festivals and dance competitions, gaining many awards and praises for her passionate and wild performances.
Her special choreography – a unique blend of traditional and contemporary Flamenco – was loved by modern audiences.
Today, while she wasn't touring, she ran the Eva Yerbabuena Ballet Flamenco company, which she formed in 1997.
The Bottom Lines
Flamenco is often considered the heart of Spanish culture, not without reason. The passion and energy this dance exudes are an excellent representation of the spirit of Latin culture: outgoing, creative, and romantic.
This list of the most famous flamenco dancers will give you a better understanding of flamenco. And maybe, it may ignite a passion in you that is bright enough to let you sign up for a flamenco class, too!