Gleb Savchenko has been more popular when appearing as a professional dancer in Dancing with the Stars.
Before that, he used to show up on the Australian, UK, and Russian versions of this show. His performance with TV presenter Anita Rani led to a big stir on social media.
This event made fans want more. That helped Savchenko become a contestant in the Celebrity MasterChef.
Gleb Savchenko Biography
Gleb Savchenko is a Russian-American choreographer, dancer, and model. As for his height, he's 6 feet and 1 inch tall, which explains why Gleb is a great male fashion model.
He was born on 16 September 1983 in Moscow and his zodiac sign is Virgo. Gleb is an expert in International Latin dance, ballet, and contemporary dance.
After getting trained in Latin dance and winning several championships, he became a star in Dancing with the Stars. So how famous is he?
Gleb is best known for his debut on the American and Australian versions of this reality show.
He started his dancing career at a young age. "Strictly Come Dancing" is his initial debut on TV. That was a reality dancing TV show which aired its first series in 2004.
Gleb is an active user on social media as well. There are 457K followers on his Instagram at the moment.
Check more: 10 Famous Russian Dancers
Gleb Savchenko's Relationship
Gleb got married to a professional dancer and they have two daughters named Olivia and Zlata. His wife is Elena Samodanova, a choreographer and also a judge on the Russian version of Dancing with the Stars.
However, they decided to divorce after 14 years of marriage. Since their separation, Elena has taken primary care of two kids, following the court documents.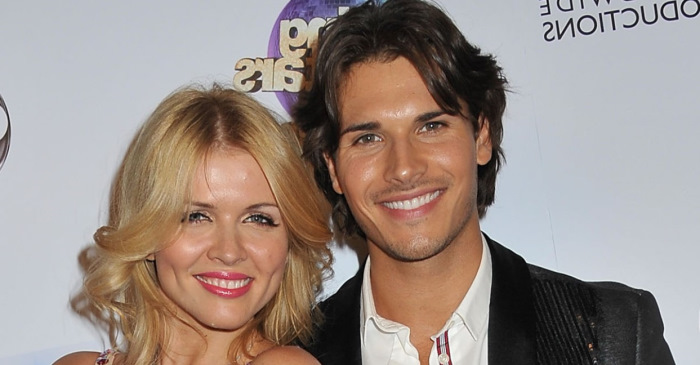 Both of them experienced rough months resolving these issues to maintain good lives for their children. Hopefully, they can reach a satisfying agreement sooner rather than later.
In 2020, Gleb Savchenko was seen dating American actress and dancer Cassie Scerbo. In December, they got spotted spending a vacation together in Mexico. However, it was said they had broken up after two months of dating.
Now, Gleb Savchenko is dating Elena Belle, a Swedish blogger, singer and model. His relationship with his new girlfriend continues to grow closer.
Gleb Savchenko's Net Worth
Gleb Savchenko is one of the richest and most popular dancers without a doubt. Based on Forbes and Business Insider, his net worth is about $1.5 million.
According to Elena Samodanova, Gleb can make over $400,000 per year from the DWTS show. So after the divorce, she still trusted that he was more than capable of dealing with spousal support.
Dancing Story Of Gleb Savchenko
He started dancing at the age of eight and continued to graduate from the Russian Theater Arts University. After finishing his studies and gaining a master's degree in choreography, he kept demonstrating his love for dance.
Yet, he still aims to shape his career path by showing up on television in Dancing with the Stars. Since then, he served as a guest appearing in seasons 16, 23, 24, 25, 26, 27, 28, and 29.
Gleb Savchenko's dancing achievements
He spent most of his life touring the world and doing several ballroom routines. This artist has an admirable dancing career when taking home ABC's prestigious Mirrorball Trophy.
More than that, Gleb holds the championship for "Dancing with the Stars" and gets ready to show up in the upcoming season.
In 2015, he got famous as a professional dancer on Strictly Come Dancing for the 13th franchise. At this time, he cooperated with Anita Rani and finished in 5th place. He's currently working as a professional dancer and has been linked to it for eight years.
He succeeds in his dancing career and holds high credentials that allow him to teach globally.
Besides, he's well-known as a national Australian professional Latin American Champion. He won 4 main dance titles and has stood for Australia at the World Dance Championship.
Theater Experience Of Gleb Savchenko
Gleb learned theater skills at the Moscow University of Theater Arts (GITIS), where he gained a diploma in choreography.
He used to participate in the shows "Russia 1" and "Dancing with the Stars" in 2015. That's when he stepped on the floor and paired with skater Adelina Sotnikova.
Tv Show Experience Of Gleb Savchenko
Gleb has proved his talent after getting cast in Australian, UK, and Russian versions of Dancing with the Stars. This talented dancer started to get into fame after he joined in the 12th season of Dancing with the Stars. After getting partnered with Erin McNaught, they finished 11th place.
Aside from dance, he joined Celebrity Master Chefs in 2016 and Celebs On The Farm in 2018. In this show, Gleb held the 1st position.
In the same year, Gleb made his debut in Dancing with the Stars: Juniors, a dance contest series for children that premiered on ABC channel.
The Playboy Morning Show is another live and nationally syndicated talk show he appeared in 2010. It airs globally on Playboy Television, taking over 85 million households.
At the same time, he served unforgettable roles in Las Vegas Morning Blend. Two years later, he began showing up in the Australian version of the dancing television show.
Gleb Savchenko & Dancing with the Stars
Gleb appeared on the 12th season of Australia DWTS in 2012. He cooperated with Erin McNaught – an Australian model and actress. They ended up in 11th place and were one of the first couples to be eliminated.
For American DWTS, Gleb appeared in season 16 and cooperated with Lisa Vanderpump from Real Housewives of Beverly Hills. They finished in tenth place before Gleb started appearing in the following seasons.
Check more: Peta Murgatroyd: Age, Height, Bio, Net Worth
| | | |
| --- | --- | --- |
| Season | Partner | Place |
| 16 | Lisa Vanderpump | 10th |
| 23 | Jana Kramer | 4th |
| 24 | Erika Jayne | 9th |
| 25 | Sasha Pieterse | 10th |
| 26 | Arike Ogunbowale | 7th |
| 27 | Nikki Glaser | 13th |
| 28 | Lauren Alaina | 4th |
| 29 | Chrishell Stause | 8th |
| 30 | Melanie C | 11th |
| 31 | Shangela | TBD |
Closing Words
As you see, dancing is where he gets noticed to have a talent. There's no information about Gleb Savchenko's parents or his movie experience. Many people love him due to his success as a pro on the U.S. version of Dance with the Stars.
He also admitted that he gets stressed out every week during his time on the BBC dance show. That's because Gleb must come up with fresh choreography from week to week.
Hope you enjoy this article. If you have anything to share, please don't hestitate to leave us a comment!