American ballet dancer and choreographer Gelsey Kirkland is well known for her distinctive dancing technique and talent. She has collaborated with the Royal Ballet, American Ballet Theatre, and New York City Ballet while performing in a variety of classical ballets.
Gelsey Kirkland, a pioneer in the field from a young age, has built a magnificent career that has lasted for more than five decades and counting. This earned her respect and acclaim all around the world.
Today's article will examine her remarkable life and career, which are full of inspiration for budding dancers and lessons on tenacity and originality.
Who Is Gelsey Kirkland?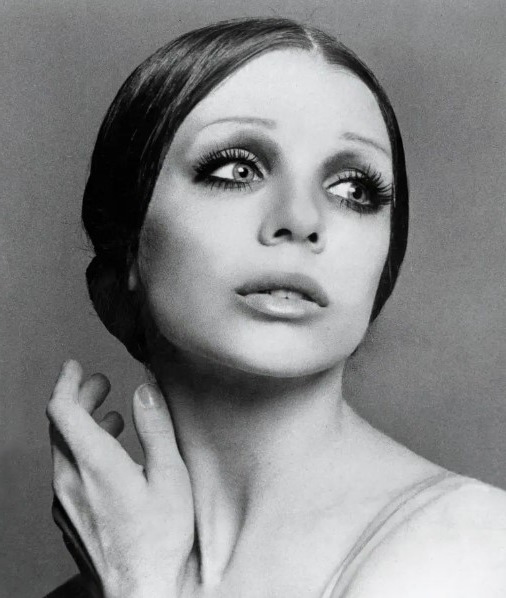 Gelsey Kirkland was born on December 29, 1952, in Pennsylvania. She is a world-renowned ballerina who has had a significant impact on the world of American ballet.
Studying ballet since the age of 8, Kirkland rose to prominence quickly afterward and performed with famous ballet companies. With her roles in "Romeo and Juliet", "Sleeping Beauty", and "Swan Lake", she became famous for her perfect technique and emotional expressiveness.
Kirkland is also well-known for her memoirs, "The Shape of Love" and "Dancing on My Grave". These detail her struggles as a professional dancer.
She is now a renowned teacher and choreographer, having taught and choreographed for generations of students and dancers.
Gelsey Kirkland's Height & Weight
Kirkland has a slim build. Her height is 5'3″ (160 cm) and her weight is about 92 pounds (about 42 kg).
Gelsey Kirkland's Family
Gelsey Kirkland is one of 3 children of Broadway playwright – Jack Kirkland – and actress – Nancy Hoardley.
Johnna Kirkland, her elder sister, is also a New York City Ballet dancer.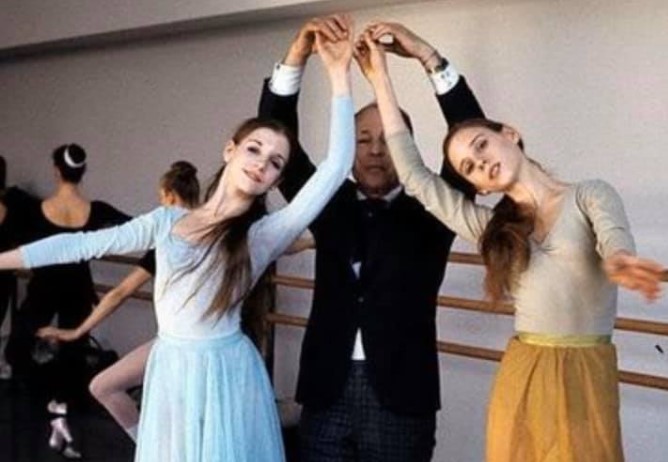 Gelsey Kirkland's mother enabled her two daughters to begin ballet lessons at a young age. At 8 years old, Kirkland was taken by her mother to the audition at the School of American Ballet, where her older sister, Johnna, was a student.
She was enraged when she thought she had been accepted into the school because her sister was a student there. This was the start of her feud with her sister during her early ballet years.
Check more: Julie Kent: Biography, Net Worth & Contribution to Ballet
Gelsey Kirkland's marriage
Gelsey Kirkland had her first marriage to writer Greg Lawrence on May 13, 1985. They first met in 1983 and together went through a period of drug addiction withdrawn.
Her first autobiography, "Dancing on My Grave", was co-written by the two in this period and published in 1986. Their divorce was not widely publicized, but in an interview, Kirkland stated that she and Greg Lawrence remain close friends.
In 1993, she met Michael Chernov, a ballet dancer, choreographer, and teacher. Together, they have been coaching, teaching, and directing ballet dancers. In 1997, Michael Chernov became her second husband.
Gelsey Kirkland's husband was integral in her ballet teaching career after she left the stage. The Gelsey Kirkland Academy of Classical Ballet (GKACB) was founded in 2010 by the couple to provide comprehensive classical ballet training with a unique curriculum inspired by Russian, Danish, and French ballet techniques.
Gelsey Kirkland's Networth
Her net worth is estimated at $1.1 million. Her fortune mainly comes from her work as a prima ballerina and later professional ballet training and coaching.
The Way Gelsey Kirkland Became A Great Ballerina
Gelsey Kirkland's path to becoming a great ballerina began at the age of eight when she was accepted into New York City's prestigious School of American Ballet.
Gelsey Kirkland and George Balanchine
She joined the New York City Ballet in 1968, at the age of 15, at the invitation of George Balanchine, the famous ballet choreographer of the twentieth century.
She quickly rose to prominence in the early stages of her career. In 1969, she was promoted to soloist, and in 1972, to the principal. She was well-known and praised by the press despite being only 17 years old.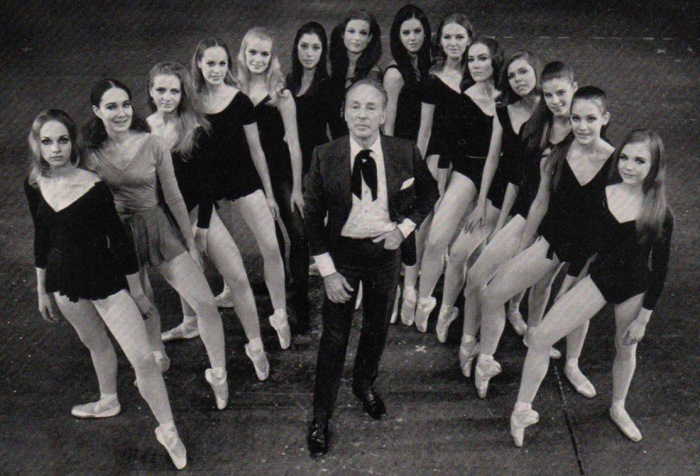 She has danced the title role in many Balanchine productions since the success of "The Nutcracker". Her dance's youthfulness completely met Balanchine's strict expectations.
However, it is the grip and tyranny of Balanchine's style that causes internal conflicts within Kirkland. To please her mentor, she suffered from anorexia, bulimia, and had plastic surgery on her face and body.
Despite meeting Balanchine's extremely physical and technical requirements, she was unable to find inspiration and did not accept herself.
In 1972, Kirkland began to rebel against Balanchine, leading to her split from the New York City Ballet in 1974. Here, the first successful period of her career came to an end.
Do you know: Kyra Nichols
Gelsey Kirkland and Mikhail Baryshnikov
A glorious new page began when she joined the American Ballet Theater in 1974, with her legendary collaboration with premier danseur Mikhail Baryshnikov.
Mikhail Baryshnikov inspired Kirkland and guided her in the right direction. Her dance has matured and daring since then, allowing her to truly shine as a star on the ballet stage.
From their first performance, "Don Quixote", to many subsequent performances on the Washington and New York ballet stages, the pair have had great success together.
Gelsey Kirkland has risen to the top of her sport thanks to her softness, grace, youth, and absolute precision in each jump. She was regarded as a leading ballerina, having revitalized the ballet scene in the 1970s.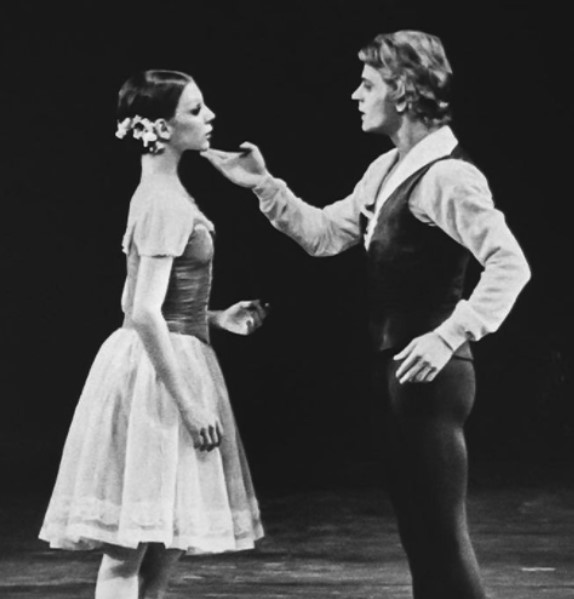 As Kirkland faced a series of problems in 1976, things began to deteriorate. She was exhausted and isolated as her health deteriorated due to anorexia and bulimia, her mother's hospitalization. And, the end of her relationship with Mikhail Baryshnikov.
Kirkland became addicted to drugs as a way to cope with the stress of life and her ballet career. As a result, she was fired and then rehired several times by the American Ballet Theater.
Gelsey Kirkland retired from professional ballet in 1986.
Gelsey Kirkland's Contribution To Ballet
Gelsey Kirkland's commitment to the advancement of ballet art spans more than five decades, from her days as a stage ballerina to her later years teaching, coaching, and choreographing ballet.
Gelsey Kirkland as a ballet dancer
She played a variety of memorable roles as a professional ballet dancer from 1968 to 1986. Her first solo performance was as "Butterfly" in "A Midsummer Night's Dream".
Following that, her performance as the "Sugar Plum Fairy" in "The Nutcracker" in 1970 helped her win critical acclaim and establish herself as a promising young ballerina on the American ballet scene.
One of her lifelong works is the Grand Pas de Deux from "Don Quixote" with Mikhail Baryshnikov in 1974. With her technical virtuosity and maturity in performance, this work cemented her brilliance as a shining star.
Along with Mikhail Baryshnikov, Kirkland had many other masterpieces such as "La Bayadère", "Theme and Variations", and "Coppélia".
In particular, she reached her pinnacle in the title role of Giselle in 1975, which is regarded as one of the most difficult of all ballerina roles.
Gelsey Kirkland as a ballet teacher
Kirkland has been teaching and coaching ballet since 1986. She has taught at the American Ballet Theatre, the Royal Ballet School, the English National Ballet, and the Australian Ballet. She was also a dance professor at Adelphi University, a teacher at the Victorian College of the Arts, and the director of the ballet program at Danceworld 301.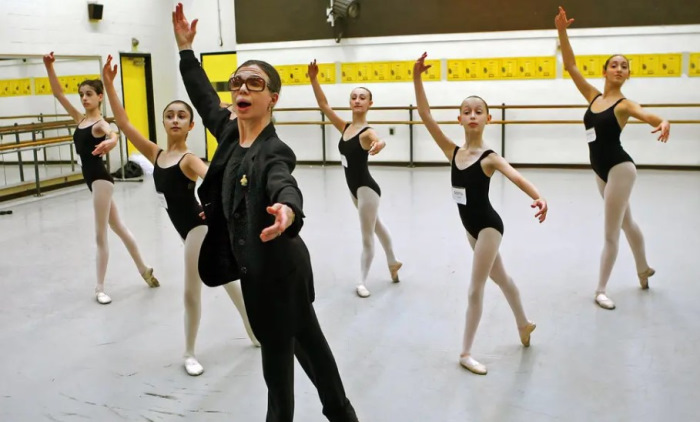 She has been appointed to the Board of Directors for Sight Savers International and the National Chairwoman for the USA International Ballet Competition in her role as the leader of American ballet performance.
It is rare for a ballet artist to have made such extensive and lasting contributions to the art form. Her dedication has been and will continue to be an inspiration to future generations of ballerinas.
Gelsey Kirkland Books
Gelsey is one of the few ballerinas who has written and published a book. Perhaps it was her problems, conflicts, and struggles to cope with professional pressure and discover who she was that provided the raw materials for her to publish three books, two of which were autobiographies.
"Dancing on My Grave", Gelsey Kirkland's first autobiography was published in 1986. It was co-written with her first husband – Greg Lawrence. The work traced her development from a child ballerina to the most successful prima ballerina of her generation.
The writing of this book was also a form of psychotherapy for her, allowing her to look back and step out of the darkness of her adulthood, from jealousy of her older sister to health issues and trying to change herself to please others.
The publication of this autobiography was also a declaration that she had rediscovered the light in her life, as well as an understanding of her true self and artistic style.
"The Shape of Love", her second autobiography, was published in 1990. The book tells the story of her next stage of life when she joined The Royal Ballet and gained new perspectives on life.
Her third book, a children's story called "The Little Ballerina and Her Dancing Horse", was published in 1993.
Is Gelsey Kirkland Still Alive?
Gelsey Kirkland today is residing in Maine with her husband, Michael Chernov. Both are still active ballet teachers, coaches, and choreographers.
After more than a decade of operation, their traditional ballet company – Gelsey Kirkland Ballet company – closed in 2021.
Final Words
Ballerina Gelsey Kirkland is an accomplished artist who has achieved success both on stage as a dancer and in the classroom as a coach. Her journey has not been without its challenges, but she has overcome them thanks to her tenacity and fortitude.
Despite having a number of health problems and drama throughout her life, she has managed to overcome all and maintain her dedication to the ballet profession. She serves as an example for many people who battle their own problems and as a reminder that everything is possible.