Known around the world for its intimate and sensual moves, bachata is enjoyed by many not just as a mere social dance, but also as an artistic performance.
And when it comes to performing bachata, none are as great as these famous bachata dancers.
Besides being a master at bachata in general, each dancer also specializes in a certain bachata style. It ranges from Bachata Moderna, Dominican Bachata, to Bachata Fusion.
No matter what your taste is, you can count on these names to give you an awesome show!
Most Famous Bachata Dancers In The World
1. Jorge Elizondo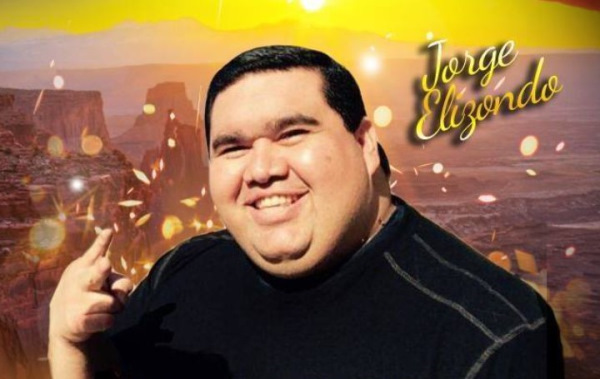 Jorge Elizondo, also known as Bachata Jorge, is arguably the best bachata dancer ever.
He was born and raised in the Rio Grande Valley in South Texas. The special part about this place is that it is where three distinct cultures collide: American, Caribbean, and Mexican.
The cultural melting pot of Rio Grande Valley is how Jorge – with training in music theory and Latin dance – developed Bachata Fusion.
Basically, it is a new dance style that combines the best characteristics and moves of popular Latin dances into one cohesive body. Jorge takes inspiration from Bachata, Tango, Cha Cha, Salsa, and many more.
His experiment was successful. It results in the creation of a new dance style that isn't just energetic and expressive, but also creative.
These days, Bachata Jorge travels across the US and Europe and hosts workshops to introduce people to Latin dances.
He's one of the key figures behind the proliferation and rising popularity of the Bachata Moderna movement.
Jorge also has the honor of being the mentor for a great many notable bachata dancers and instructors.
2. Frank Santos – Famous Dominican bachata dancer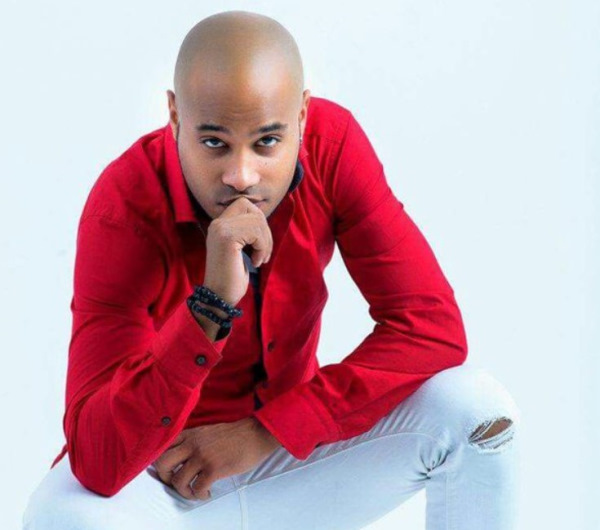 Born in the Dominican Republic, the birthplace of bachata, it could be said that the dance was in his blood from the very beginning.
Frank Santos learned the bachata from his grandfather when he was just 3 years old, exhibiting exceptional talent. Eventually, he moved to Italy where he continued to develop his passion and skill at dancing.
But although he's left the Dominican Republic, the Caribbean island and its culture haven't really left him.
Using his talent and training as a professional dancer, Frank combined traditional Dominican-style bachata with modern dances.
In the process, he created a distinct style that put his name on the radar of dance enthusiasts and the public.
Frank Santos has appeared on many television programs and stages. He appeared on the BBC's Strictly Come Dance Fever program and Trisha.
Frank also had the honor of being the winner of the 2003 UISP Italian championship for Cuban and New York-style salsa. These achievements have made him one of the most famous Dominican bachata dancers out there.
He has instructed and performed on stages across Europe, North, and South America. These days, Frank Santos is instructing new dancers at a dance school in Tallinn, Estonia.
3. Rodney 'Rodchata' Aquino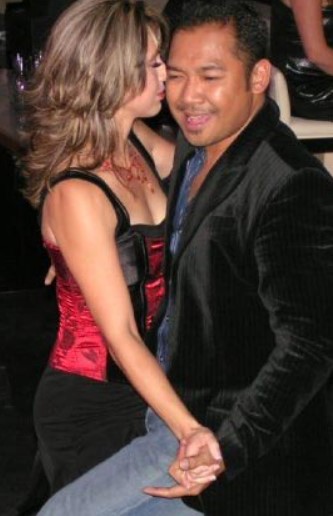 The 3rd best bachata dancer on today's list is Rodney Aquino, also known by his stage name Rodchata.
For the bachata dancing scene on the West Coast, there aren't many figures that are as influential as Rodchata.
After all, he was the organizer of the first International Bachata Festival in the US (the Reno Bachata Festival and the San Francisco Bachata Festival).
According to him, he first encountered bachata in the 90s on the East Coast. Ever since then, Rodney has made it a mission to spread the joy and energy of this Latin dance to every corner of the country and beyond.
For well over 15 years, Rodchata has been a consummate student of various Latin dances as well as Latin culture.
Wielding his experience and knowledge, he became a certified instructor for many dance styles, ranging from Bachata, Merengue, and Cha Cha, to Salsa.
4. Carlos Cinta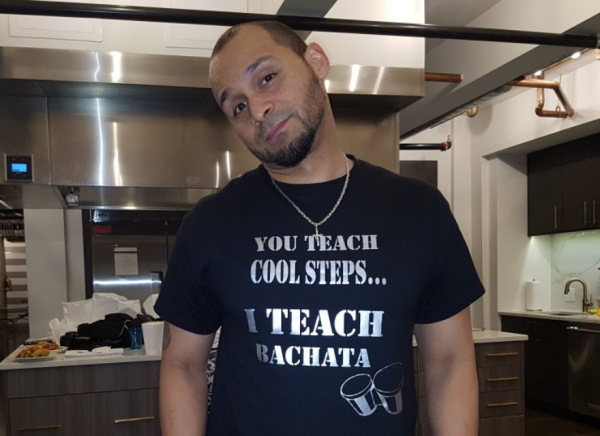 Carlos Cinta was born in San Francisco, but he and his family eventually moved to Chicago. It's also there in Chicago that he stumbled upon Bachata for the very first time.
According to Carlos, he first came upon Bachata in a club and immediately fell in love with the energy and sensuality of the dance.
He picked up bachata when he was given inspiration by a talented bachatera (a female bachata dancer).
While he was dancing, Carlos immediately noticed that while the dance was exciting, it was also quite boring in its fundamental form. So, he took it upon himself to invent new, crazy moves to spice up the dance a bit.
With a bit of experience in teaching, Carlos started off teaching Bachata patterns to some of his friends in his grandparents' basement. It was merely a hobby at first, but then it turned into something serious.
These days, you can find Carlos Cinta in San Diego teaching various classes in dance studios, clubs, and workshops.
As a dancer, his carefree and light-hearted attitude toward dance and life shows very clearly in his performances. That makes his Bachata performances not just beautiful to look at, but also fun and exciting.
5. Alien Ramirez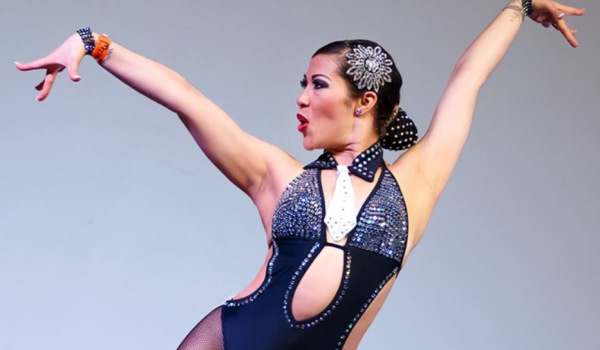 Alien Ramirez may just be the most decorated dancer on this list, having won the World Latin Dance Championship not once, not twice, but a staggering 25 times. She is also a world-class dance instructor.
Ramirez was born in Bayamo, Cuba, and began dancing at the age of 4. She's professionally trained in the prestigious EIA (Escuela de Instructores de Arte).
There, Ramirez developed her skill set and showed her talent in ballet, jazz, flamenco, gymnastics, and various Latin dances, including Bachata.
Needless to say, due to her diverse background, Ramirez is recognized everywhere for her performances and adaptability alike. There doesn't seem to be a dance style or genre that she couldn't nail.
Ramirez moved to Los Angeles when she was 21. Since then, she's had the honor of working with many legendary choreographers, like Jorge Contreras, Grizzly Hidriago, Rodrigo Guzman, Alex Magno, and more.
According to her front page, she's also performed on 5 continents, and 65 cities, and came to shows in over 45 countries worldwide.
Of course, Ramirez's also been the recipient of a great many championships and awards.
Aside from her extremely successful performing career, Ramirez is also a world-class dance instructor.
She regularly hosts workshops to teach people the beauty of dancing and is known for her ability to break down complex moves into simple instructions.
Most Famous Bachata Dance Couple
1. Ataca and La Alemana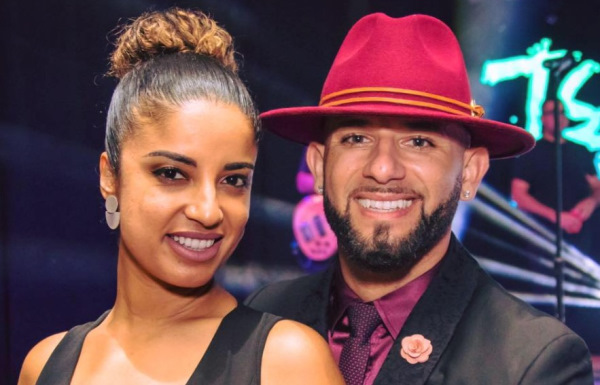 Ataca and La Alemana are the stage handles of Jorge Burgos and Tanja Kensinger.
Jorge 'Ataca' Burgos has Puerto Rican descent so, naturally, dancing is a part of his DNA. He began to dance when he was a child, but it wasn't until 2006 that he started to perform professionally.
His partner, Tanja 'La Alemana' Kensinger was born in Germany. She and her family emigrated to the US in 1996. Tanja began to dabble in Latin dancing in 2005 and has become an active member of the community ever since.
Ataca and La Alemana regularly perform in festivals and dance competitions worldwide. They have made appearances in Europe, Australia, North America, South America, and more.
The two don't profess to follow any 'popular' style of bachata, like Bachata Moderna or Dominican Bachata.
Rather, they have their own style, called Touch Bachata. Basically, it is a blend of bachata alongside their own spins and moves.
Other than being performers, the pair is undoubtedly one of the most popular Bachata dancers and instructors in the world.
Similar to many other names on this list, the pair is incredibly passionate about Bachata. They have made it their life mission to spread bachata to places that have yet to know its existence.
Ataca and La Alemana have hosted many workshops and dance classes with the express aim of spreading the joy and energy of bachata and other Latin dances to others.
Currently, their 'homebase' is the Island Touch Dance Academy in Tampa, Florida. You can drop by if you want to see them in action!
2. Alex Morel & Desiree Godsell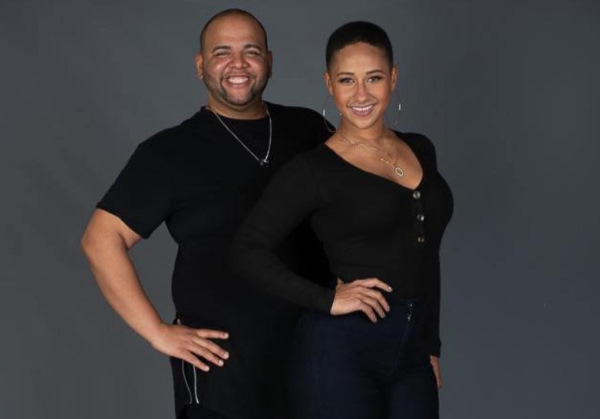 Alex Morel was born in Domingo, the Dominican Republic, and grew up in Paterson, New Jersey. He's a Bachata dancer that's known for his exquisite style on the dance floor.
According to him, it's all thanks to his adaptability when it comes to music: he identifies with the music of all genres, so he can jam it out to any tune.
His partner, Desiree Godsell, was born in Houston, Texas. She graduated from the High School of Performing and Visual Arts with a degree that set a solid foundation for her career in the performing arts in the years to come.
From the very beginning of her career in the arts, she's been dancing and choreographing.
When Alex and Desiree teamed up with one another on the stage, it was usually a pleasure to watch. The chemistry between the two dance partners is universally lauded by not just critics but also the audience.
Although the two are well-versed in a great many dance styles, it seems like both of their strengths lie in bachata.
Alex Morel and Desiree Godsell are probably the foremost leaders in the Bachata Classica movement, also known as Traditional or Dominican-style Bachata.
If you're looking for bachata performances that are true-to-original, these are definitely the professional bachata dancers to watch.
3. Gaby Equiz & Sergio Jasso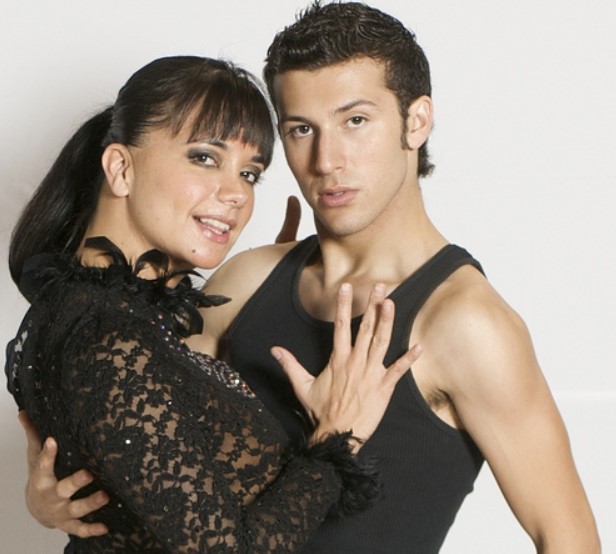 According to the World Latin Dance Cup, Sergio and Gaby are one of the top dancers in the world!
Gabriela 'Gaby' Equiz-Jasso began formal training in dancing when she was just 4 years old, having shown her talent very early.
She studied classical ballet and flamenco in some of the most prestigious dancing schools in Mexico City, Tijuana, and later, Los Angeles.
However, Gaby's life path wasn't as straightforward as others on this list.
When she became an adult, instead of pursuing performing arts professionally like others, she made a career for herself in electronic system engineering in Tijuana. Later, she enrolled in a Master's program in Robotics.
It wasn't until she emigrated to the US and started living in LA that she started to attend auditions as a backup dancer for artists like Britney Spears.
It was also during this timeframe that she discovered Salsa, Latin dancing, and her love for them.
In 2004, she returned to Tijuana and started hosting dancing classes. Many of her classes are for children who wish to develop their artistic abilities.
Her partner, Sergio Jasso was born in Mexico City. He started to listen to Latin dance music like cumbia and salsa when he was young and, as a child, he also exhibited talent in music and dance.
Sergio moved to San Diego, California in 2000 and developed his own style of salsa dancing.
In 2006, Sergio and Gaby teamed up to create their own dance company – Alma Latina. The company and the pair immediately gained international recognition for their exquisite performances and their unique styles.
4. Daniel and Desiree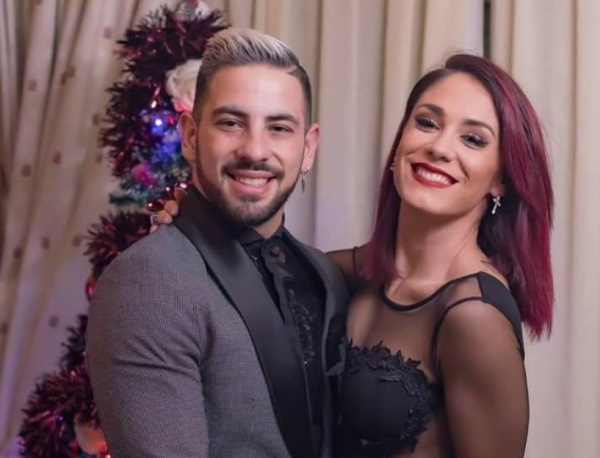 Daniel and Desiree are famed for their ferocious and passionate performances. Their YouTube videos have been seen by millions of people worldwide, attesting to their skills as dancers.
The pair originates from the vibrant, sunny city of Seville in the Andalusia region of Spain. A culturally-rich area that's known not just for its food, its climate, and architectural designs, but also for its dances – namely, flamenco.
But in terms of professional background, the two are quite different. Daniel Sanchez first began as a Hip Hop dancer, later converting to Latin dancing.
Meanwhile, Desirée Guidonet started out with salsa almost right away. She became a professional Latin dancer in 2009.
The pair won many bachata dancing competitions in Spain, Europe, and the world since 2010.
As a dance team, they perform and instruct in many countries across the world, traveling from one congress, competition, and championship to another.
Their style is sensual bachata, mixed with many of their own modern spins and creative inventions. They make each performance unique and worth watching from the beginning all the way to the end.
5. Troy and Jorjet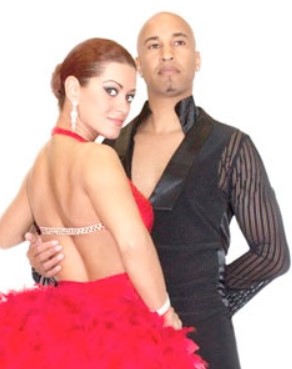 Troy Anthony and Jorjet Alcocer are the last pair on this list. Although they're ranked quite far down, it doesn't mean they're bad. The pair is still one of the best bachata dancers in the world.
Troy is a man of many talents. He can juggle many professions, ranging from dancers, teachers, promoters, and MC.
But it's his background as a dancer that makes up his highly recognizable image (you can check him out on YouTube, he's quite famous there).
Troy has backgrounds in Bachata, Cha Cha, Salsa, West Coast Swing, and more. By being fluent in many forms of dancing, he can easily adapt and entertain a crowd without being too repetitive.
His partner, Jorjey Alcocer, also shares his adaptability and versatility. She can handle anything from Latin dances (Bachata, Salsa, and so on), to Waltz, Tango, Kizomba, and West Coast Swing.
According to many pundits, she's one of the premier Salsa dancers in the world, known for her natural and effortless grace on the stage.
They're definitely one of the most famous Bachata dance couples out there.
Final Thought
Bachata is a sensual, eye-pleasing form of art.
Whether you're looking for a nice performance to watch or you're looking for practice materials to learn the dance yourself, the performances of these most famous bachata dancers can fulfill your every demand in a good bachata performance.
Which dancer (or dancer couple) is your favorite? Tell us in the comment section below!