Keep your eyes out for these USA dance competitions. These are where you can showcase the fruit of your training in hope of receiving professional feedback, improving yourself, befriending people who share your passion, and even winning valuable prizes.
14 Top Dance Competitions In The US
1. World of Dance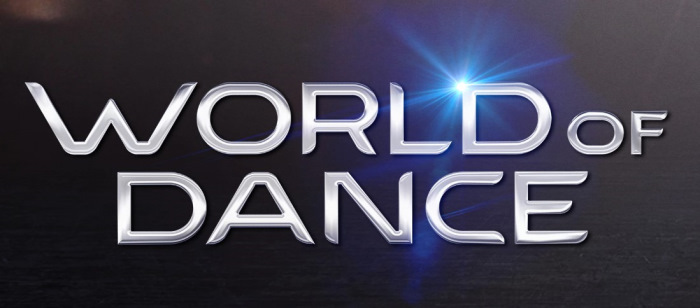 Currently the most famed and loved dance competition, NBC's World of Dance is a rising TV show produced by none other than Jennifer Lopez, a popular performer and a great dancer herself.
Dancers from all over the world gather at WoD and give their absolute best in performing. With that said, the online application process is simplified to the minimum.
WoD allows the dancers to participate in various categories.
Junior Groups (1 – 4 members, under 18)
Junior Team (groups of 5+, under 18)
Upper Groups (1 – 4, 18 and older)
Upper Team (groups of 5+, 18 and older)
The scores they have are based on: technique, creativity, performance, choreography, and presentation.
Check more: List of World of Dance Winners (All Seasons)
2. The Dance Championships

A place of prodigies – it's the adequate description for The Dance Championships, a veteran among USA dance contests. Since 1989, the competition has made a statement by charging no fee for entries, giving more opportunities to young dancers.
DC functions with a detailed time stamp for every category, and the first rule we must abide by is punctuality.
In return for the favor, DC attempts to give us the best experience in a competitive and professional scene. From simple and effective registration to minor details such as music uploading and advertisement, participants will learn in a friendly and encouraging environment.
3. So You Think You Can Dance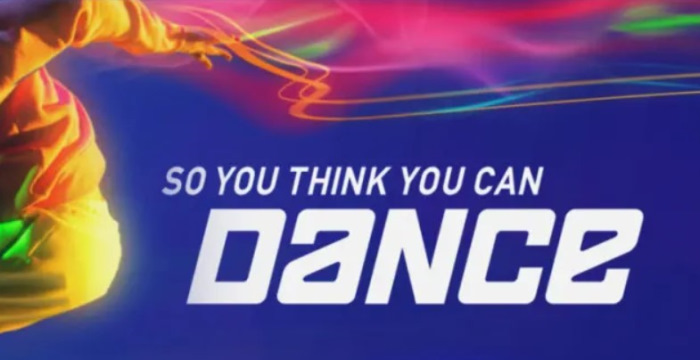 In 2005, the producers of Idols decided to launch a reality TV show named So You Think You Can Dance, also known as SYTYCD for short. The show has been hosted annually since then and inspired many countries to build an adaptation of it.
You have to pass the initial stage first before getting to the main phase. Your performance will be analyzed and scored by both judges and viewers because skills and popularity are equally important for people who want the limelight.
In SYTYCD, dancers with various ranges of experience attempt different styles and conquer the challenges. It truly pushes the boundaries and leaves the contestants no other choice than to step forward and improve their skills.
4. America's Best Dance Crew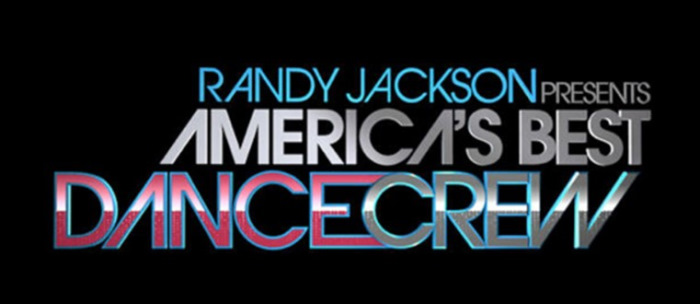 Easily seen in the name, America's Best Dance Crew or ABDC is a TV show featuring groups of dance aficionados from all over the world. It took inspiration from NBC's World Moves and was further developed by MTV.
Even in the early days, ABDC managed to gather some well-known names as their host and judges. They also designed respective banners for each time and featured all the members.
As a TV broadcast, they must maintain a lighthearted and fun atmosphere, but it doesn't mean the show lacks competitiveness. The dancers don't need to focus on anything else other than their performance and the grand prize of $100,000.
5. Fusion National Dance Competition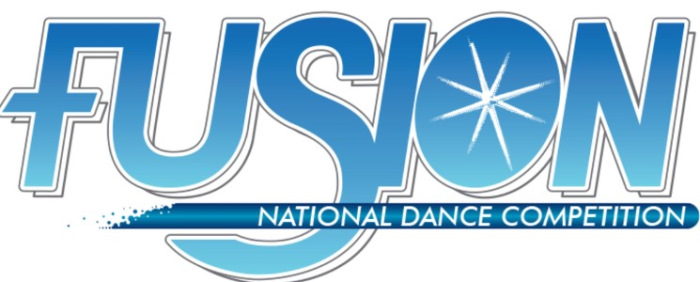 Fusion National Dance Competition has its door open for all dancers, regardless of age and level, and you will see them giving nothing less than the best they can do. They are capable of various styles and amazing creativity.
The judges of this contest are well-known all over the country for being completely objective and committed. You can participate as a solo or group dancer and showcase your skills in impromptu routines.
The competition has various audition locations throughout the country and abroad as well. Living up to the motto "where it all comes together", they aspire to make the procedure simple and concentrate on the performances, giving both the participants and the judges an unforgettable time.
6. Turn It Up Dance Challenge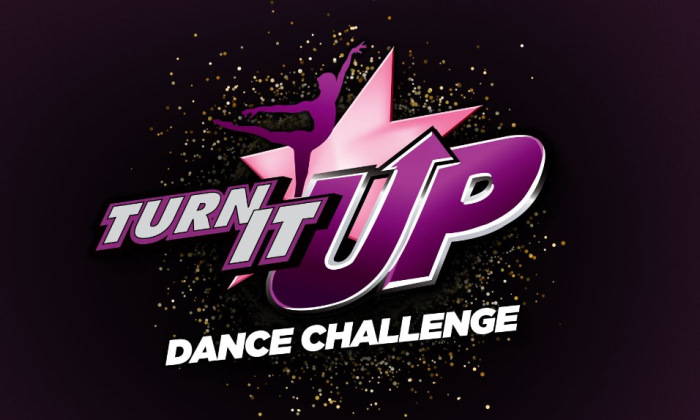 To young dancers, Turn It Up is one of the best dance competitions they can join if they want to make it big.
From the elegant ballet dance to something funkier like jazz and hip-hop, you will have the freedom to come up with your most efficient routine and compete for the prizes.
There is another reason why Turn It Up gains recognition is the multiple levels they offer. If you have never joined a dance contest before, the Novice level is the most fitting, followed by Intermediate for fairly experienced competitors, and Competitive for extremely experienced ones.
In Turn It Up, you don't have to worry about encountering professional dancers, for they will be sorted into a level compatible with them.
The annual competition is between October – December, with numerous locations for you to sign up conveniently.
7. American Dance Awards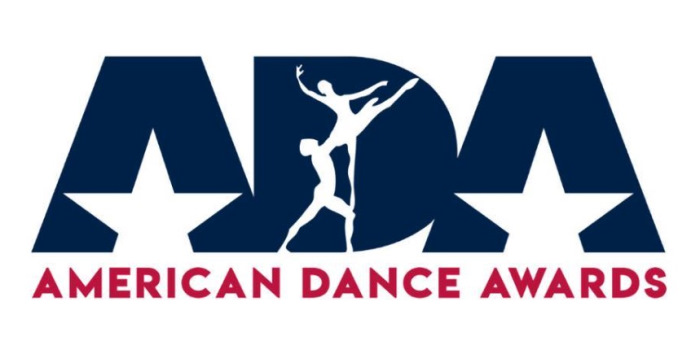 Established in 1979, American Dance Awards is among the biggest dance competitions in the US. They have constantly been a goal to achieve for dancers as well as dance teachers.
After each performance, the judges will analyze and consider various aspects: posture, grace, rhythm, and more than we can think of. They have a fair score system to match the detailed pondering before the winner is declared.
At American Dance Awards, you have more than an opportunity to compete. With dancers from many countries coming over, teachers, and judges knowing what they need to look at, you will be able to improve, make friends, and stay on the right track.
8. Platinum Dance Competition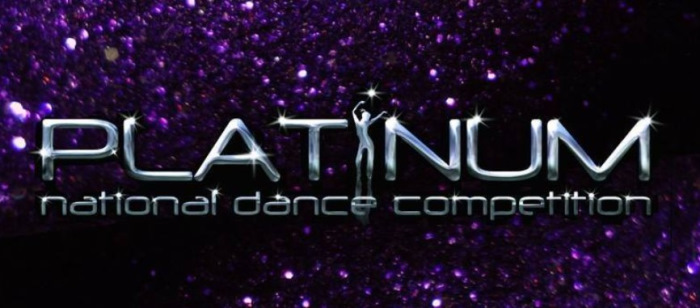 This competition is never missing on the dance competition calendar because it is dedicated to young dancers (from 3 – 8 years old). However, they are only eligible for Recreational and Intermediate levels, since children have certain limits to their abilities.
Be informed: if you have a group of young dancers and even just one adult, your team will be sorted into the Adult category. The main purpose of it is to ensure everyone will get to compete against people with the same level of skills.
Furthermore, you can say the atmosphere is permanently hopeful and cheery, as the little ones always join with a positive spirit. To make sure the program is suitable for everyone's viewing, the staff will uphold strict rules for music, choreography, and costume.
9. USA International Ballet Competition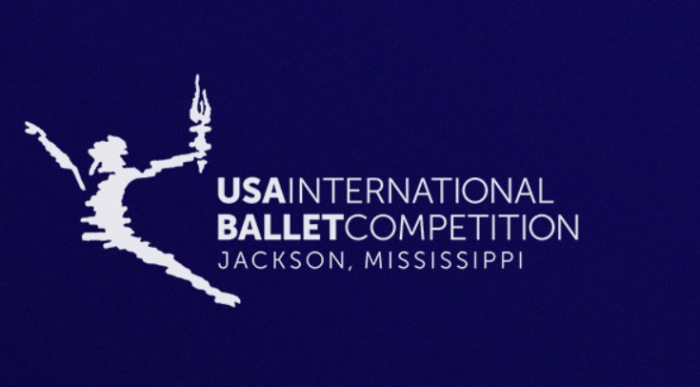 Founded in Mississippi, USA IBC is not only one of the USA dance nationals, but also an internationally acclaimed competition for ballet. The system is very much like the Olympics, with ballet dancers representing their homeland and striving for medals.
The participants have a generous interval of 4 years to practice and apply. They are required to submit a video and a resume, which will be the foundation for the committee to review and select. The eligible dancers will have the right to choose from available classical pieces.
The contest consists of 3 rounds with different criteria, and the number of contestants would be gradually reduced, hence the final round is for the best only.
10. Dancing With The Stars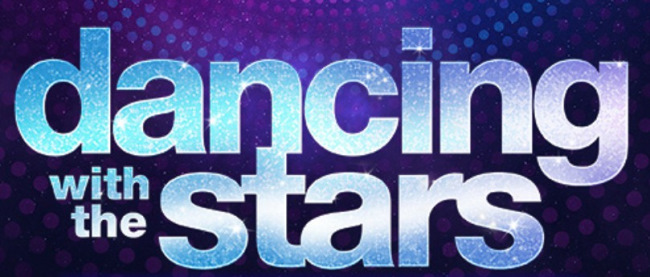 Ever since its first season in 2005, Dancing With The Stars has constantly been one of the most attractive USA dance ballroom competitions, a neverending source of entertainment for all households.
31 seasons are an admirable number in an era like ours, where more and more shows are being conceived and hosted every day.
The concept of DWTS is pairing professional dancers with celebrities and letting them compete in different genres each week. Featured in the show is a capable panel who knows how to judge and make the atmosphere lively at the same time.
Part of the result is up to fan votes, and the foreign adaptations retain this interesting factor to interact with viewers more effectively.
11. Hall of Fame Dance Challenge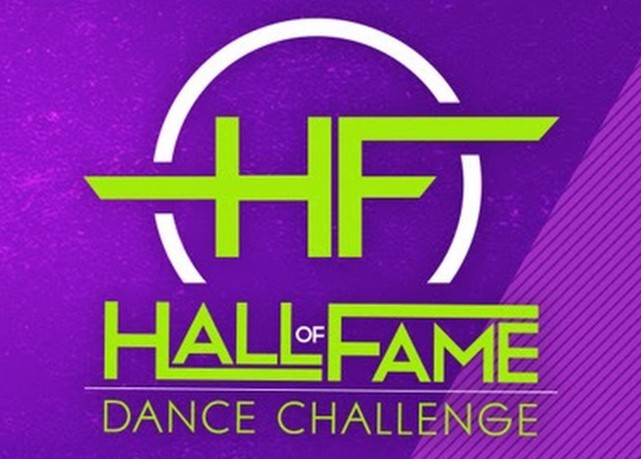 As the name indicates, the Hall of Fame Dance Challenge is a stage you need to conquer if you want to put your skills under trial. It welcomes a variety of participants. They can be dancers or teachers, but they surely are your formidable opponents.
Alongside the best organizers in the industry, contestants will train and bond to come up with successful performances of top-class quality. Needless to say, the categories you can compete in are more than enough to make your head dizzy!
It always crosses us as a delightful surprise as dancers with different backgrounds can comfortably compete while maintaining a positive and family-like atmosphere.
12. Dance Showcase USA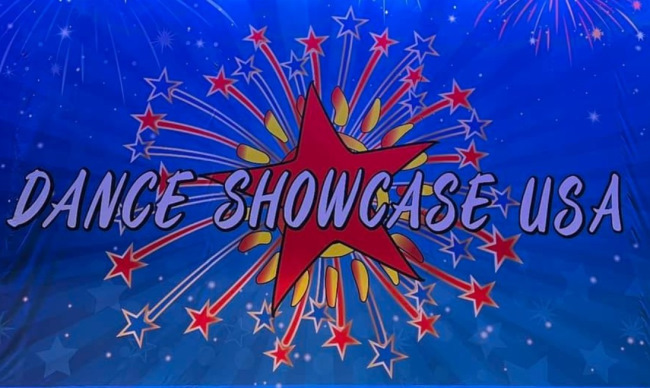 Dance Showcase USA doesn't want to turn you from an aspiring dancer to a winner. Moreso, they expect to make you a star, and their method is to divide the contest sections into 3 levels.
Crystal (Beginner): For dancers whose ability and skill are not masterful.
Diamond (Intermediate): For dancers who take up to 5 hours of practice per week.
Star (Expert): For dancers who practice more than 5 hours per week.
Dance Showcase USA nowadays prepares an online registration for all participants to sign up easily. Experienced teachers and professional staff are something they can assure you, aside from irresistible perks.
13. Elite Dance Challenge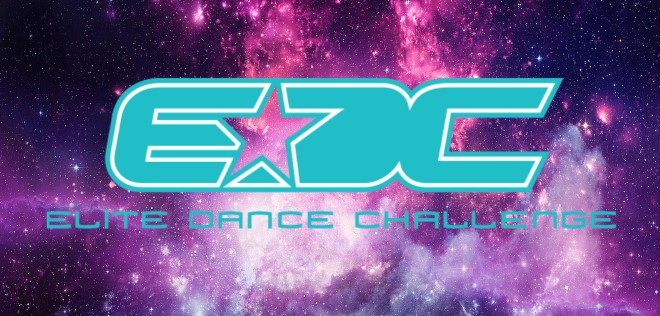 Despite being a quite young name among USA dance conventions with less than 10 seasons, Elite Dance Challenge has successfully created a playground for new dancers to showcase their talent and improve.
The national contests are held in July – August, you must register 30 days in advance to be eligible for competition. With detailed instructions sent your way, you will have sufficient time to prepare everything you need before facing the faculty members.
Elite Dance Challenge opens its arms to young dancers and makes sure to deliver a professional but fun atmosphere. The dancers will compete with passion and leave with unforgettable memories.
14. Universal Ballet Competition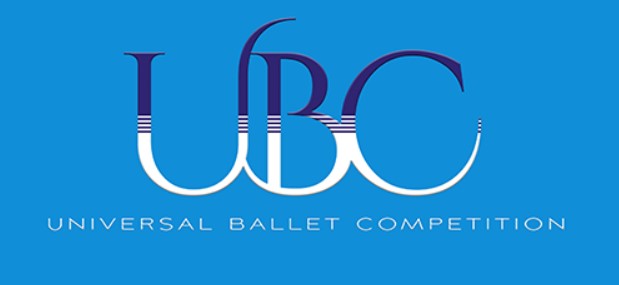 Ballet is a form of art that requires constant practice and examination, thus competition with many capable opponents and expert judges is extremely necessary. Universal Ballet Competition gives you exactly what you need.
UBC invites ballet dancers in the US with the promise of professionality and fairness, regardless of the dancer's background. They offer various programs throughout the year as well as training and scholarship, all to enhance the young talents.
In foreseeable future, UBC looks forward to becoming the national ballet institute and bringing all dancers together. With them, only the encouragement from an enthusiastic crowd and the exquisite ballet techniques are important!
Other Popular Usa Dance Competitions In Alphabetical Order
Act 1 Talent
Access Broadway
Applause Talent
Beyond The Stars Competition
Boogie Fever USA
Bravo! National Dance & Talent Competition
Cathy Roe Ultimate Dance
Celebration Talent
Celebrity Dance Competitions
Dance Educators of America
Dance Force Xpress
Dance America Competition
Dance Magic
Dance Out Competition
Dance Ovations
Dance Showcase USA
Dance Troupe Inc.
Dance USA
Elite Dance Cup
Encore DCS
Encore Performing Arts, Inc.
Extreme Talent Showcase
Fusion Dance Competition
Groove Competition
Headliners
Hollywood Connection
I Love Dance
In10Sity Dance
Kids Artistic Review
Legacy Dance Championships
Masquerade Dance Competition
Move Productions
National Dance Showcase
Nexstar Competition
Odyssey Dance Competition
On Point Dance Competition
On Stage America
Onstage New York
Platinum Performing Arts Competition
Power of Dance
Rainbow Connection
Relevé Dance Competition
Revolution Talent Competition
Rising Star Talent
Showbiz Talent
Showstopper
Showtime Dance Challenge
Sophisticated Productions
Spirit of Dance Awards
Spotlight Dance Cup
Stage One Productions
Star Systems
Star Talent Productions
Starbound National Talent Competition
Starpower Talent
Starquest Dance
Symposium Talent
Take Centerstage Dance Challenge
Talent On Parade
That's Entertainment Performing Arts Competition
Thunderstruck Dance
Ticket to Broadway
VIP Dance
Wild About Dance
Youth America Grand Prix
Check more: 10 Best Colleges For Dancers In The US
FAQs
1. How many types of dance competitions are there?
Besides the obvious categorization of dance styles (i.e.: ballet, ballroom, jazz, tango, and more), a competition might belong to a certain type:
Competitive Dance: You will prepare a routine instead of dancing strictly to one style. The judge will look at your performance and score it based on many elements and criteria. Most competitions will demand creativity and versatility from participants.
Ballroom and Latin Competition: Instead of freestyle, there is a particular set of moves and rules to follow. You have less to improvise but more to pay attention to, confidence and elegance are the keys to victory.
Dance Exam: Exams and competitions are vastly different from each other, yet they both demand great effort from you. With dance exams, you will get a chance to reflect upon yourself and figure out what you need to focus on and improve.
Dance Festival: They are the most informal occasions. Organized and hosted by locals, it is a place for people from dance schools and studios nearby. You can try the classes and see which level you are at, then do it again next time to check if you have improved.
2. Is there an age limit for dance competitions?
Dancers at 3 years old already have numerous chances to dance competitively. Unless the competition states a limit, it doesn't matter how old you are. In fact, old dancers can be a good inspiration for young dancers.
While you can participate as you wish, many competitions have an adjudication-only policy for contestants over 21 years old: Overalls and cash prizes won't be included even if they win the tournament.
3. Can I compete in a dance competition without a studio?
You surely can participate in a competition as long as you meet its criteria, and they usually don't require you to have a studio backing you up.
It's often independent dancers who practice competitive dancing, which isn't the ultimate goal for dance studios. In other cases, studio dancers might want to enter a competition for experience, hence the name of their studio isn't necessary.
However, there are still many contests that restrict independent dancers from joining. The major reason is to avoid "competition hopping", which means freelancers sweeping all awards in a region. Furthermore, some contests see "no studio" as an equal of "no teamworking" and "no consistent practice".
Final Words
There is a plethora of USA dance competitions, and each of them has different targets to achieve, but they always try to preserve a friendly and positively competitive environment. It's important for you to choose the right contest for your ability and your goal, so you can succeed and strive for success!