Making life as a dance artist is hard work and requires a lot of training apart from talent. The following 10 best colleges for dancers offer high-quality training in dance and dance performance in America.
For each school, there will be critical pieces of information, like its types of dance education, acceptance rate, graduation rate, etc. Let's take an insightful look at the 10 best-recognized colleges that have educational degrees in dance and dance performance.
10 Best Colleges For Dancers In The US
1. Juilliard School – Best college for ballet dancers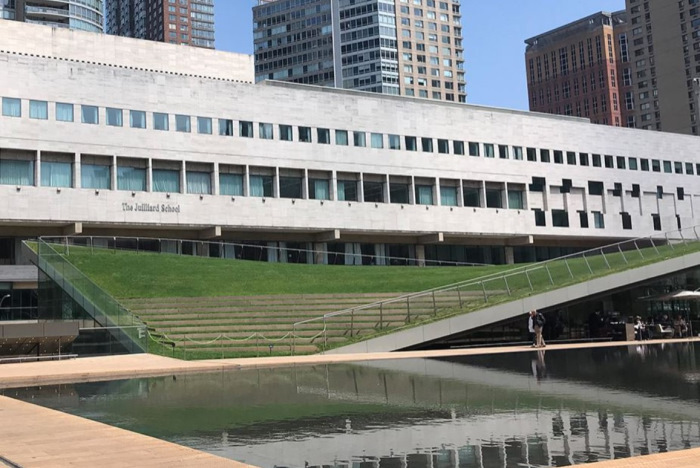 Juilliard School is among the best colleges for dance in the world. This private college was established in 1905 (115 years ago) and is located in New York City with Damian Woetzel as president.
Up till now, there are 290 pre-colleges, 850 undergraduates, and graduates in drama, dance, and music. Some notable alumni of Julliard School are Mile Daws (jazz artist), Robin Williams (actor), James Levine (maestro, New York Metropolitan Opera), and John Williams (a  famous composer of Hollywood).
Juilliard offers pre-college and academic degrees.
For academic degrees, this school has training programs in 3 divisions – Dance, Drama, and Music. Music Division accounts for the greatest percentage of students in Julliard, with available degrees Bachelor of Music (Diploma), Master of Music (Graduate Diploma), Artist Diploma, and Doctor of Musical Arts.
These degrees' academic majors consist of composition, collaborative piano, harp, historical performance, organ, percussion, etc.
Students at Julliard study ballet technique (pointe, classical partnering), modern techniques (Limon, Cunningham, Graham), repertory, contact improvisation, contemporary partnering, tap, jazz, and hip-hop dance college. Freshmen also take sessions in the Alexander technique.
Unlike academic degrees, the pre-college programs (or Pre-college Division) are designed for young talents from 8 to 18 years old. This Division is divided into primary, junior high, and high school.
After 100+ years of development, Juilliard is the dance school for many famous talents worldwide. At Julliard, dancers will have the chance to learn the language of movement via the classical ballet college program along with modern techniques.
Apart from performance, you will also learn how to nourish your original voice through movement and music exploration. However, due to its low acceptance rate (8%), Juilliard is considered a hard choice for applicants.
2. University of North Carolina School of the Arts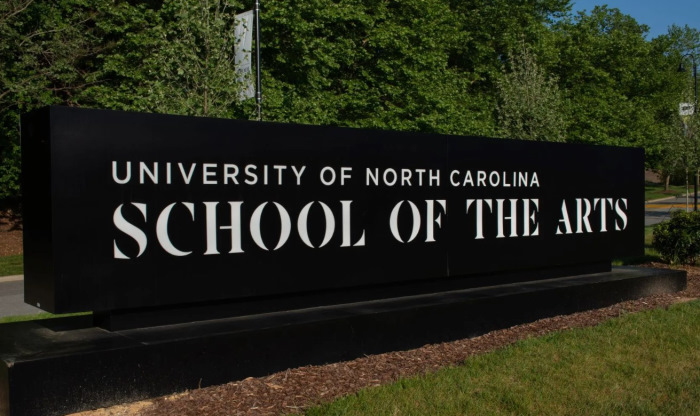 North Carolina School of the Arts is the first public art college in America located in Winston-Salem, North Carolina, and is also the exclusive affiliate art education center for the American Ballet Theatre. Thus, UNCSA has a close connection to the dance industry.
For admission, this college has the best dance program in the world with a medium acceptance rate of 36% and a high graduation rate of 72.6%.
It was founded in 1963 by Vittorio Giannini, a well-known American Composer and also a teacher of Composition at the Julliard School, the Manhattan School of Music, and the Curtis Institute of Music.
In 2008, this institute has renamed the University of North Carolina School of the Arts (UNCSA) to raise its reputation.
The UNCSA consists of 5 professional child schools, including the School of Design and Production, the School of Dance, the High School of Visual Arts Programs, the School of Drama, the School of Film Making, and the School of Music.
As a professional center for dance education, UNCSA offers 3 academic programs – classical ballet and contemporary dance in high school and Bachelor of Fine Arts; and preparatory dance for younger dancers.
The preparatory dance program is qualified for the American Ballet Theatre National Training Curriculum. This course is for students from 3th to 9th grade with the aim of nurturing dance talent, and preparing for dancers' health, training etiquette, and discipline.
Besides academic programs, UNCSA has 3 seasonal performances per year for all students – Spring Dance, Fall Dance, and Winter Dance. Plus, this school also holds the Nutcracker dance each Christmas.
There is an 'All School Musical' every 4 years for students of 5 art schools of UNCSA. These performances offer students opportunities to practice their dance knowledge and skills in real-life circumstances. This program has a secondary purpose to raise awareness and money for this public school.
3. NYU Tisch School of the Arts
The New York University Tisch School of the Arts is located in Manhattan, New York City, New York.
As one of the best colleges for dance choreography, the school had approximately 25,000 alumni working in the arts and other related jobs. Some notable alumni are  Michael C. Hall, Jeremy Piven, Philip Seymour Hoffman, Alec Baldwin, etc. This college has an acceptance of 26% and a high graduation rate of 83%.
NYU Tish was founded in 1965 as a private school for dance talents. It once opened an abroad campus in Singapore, but this center was closed in 2014.
Tisch has 3 institutes and 16 programs in BFA, BA, MFA, MA, MPS, and Ph.D. Some of its educational programs are:
3 institutes for Emerging Media, Performing Arts, and Film and Television.
Inter-disciplinary "collaborative arts" program.
High school arts program.
Business strategy education in the music recording industry (taught at the Clive Davis Institute of Recorded Music).
Higher education programs for the general public.
Dual MFA/MBA college dance program, allowing students to take degrees at Tisch and NYU's Stern School of Business.
The Clive Davis Institute of Recorded Music, the Interactive Telecommunications/Interactive Media Arts programs (ITP & IMA), and the Game Center (taught at MAGNET – the Media and Games Network since 2013)
4. University of Arizona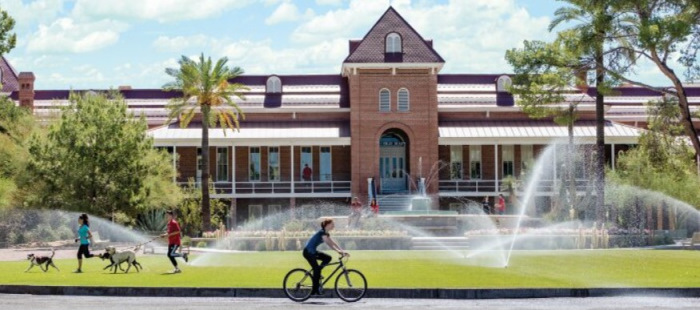 The University of Arizona, which is located in Tucson, Arizona, USA, is the first university in Arizona territory and also a public grant-research university that offers dance majors in Bachelor of Fine Arts.
This college is among the top 5 best universities in the US that provide dance education through technical training and performance experience.
The most notable highlight of the dance degree at the University of Arizona is that this school teaches 3 key majors – ballet, jazz, and modern dance. You can choose to focus on one of these 3 majors or learn 3 of them in a broad approach.
Apart from dance knowledge, students here can also learn about society, the human body, history, and other aspects of life. This school has a high acceptance rate of 84% and a high graduation rate of 71%.
5. Butler University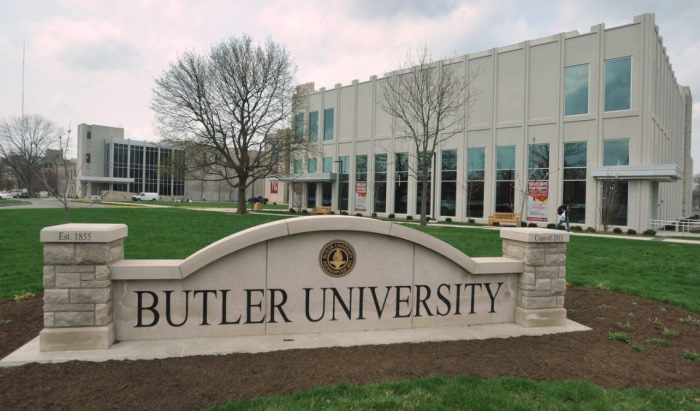 Butler University was founded in 1855 by Ovid Butler and is located in Indianapolis, Indiana. Among its 6 colleges, Jordan College of the Arts is the professional training center for dance with an undergraduate program. This program from Jordan is listed among the best classical dance programs.
At Butler, you will learn about 3 key majors – ballet, modern, and jazz, with a focus on ballet.
Besides coursework, students in Butler have various opportunities for performance and choreography. They will have at least 3 performances per year to form their dance team to practice and perform on stage. These 3 performances include 2 classical dances and 1 mixed contemporary/modern dance.
6. Southern Methodist University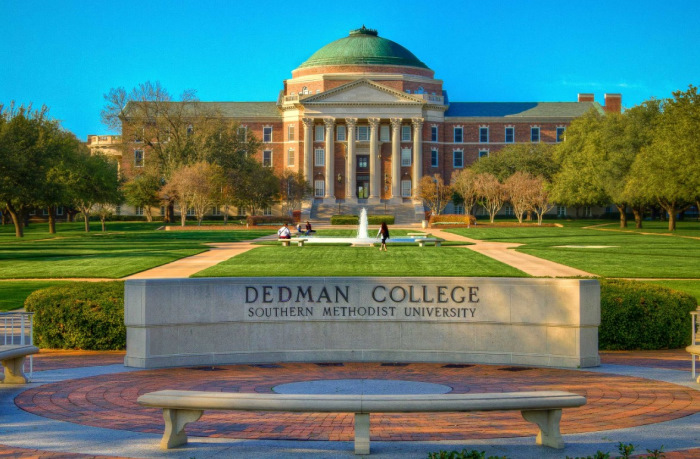 Southern Methodist University (SMU) is a private research university with its main campus in University Park, Texas, and a satellite campus in Taos County, New Mexico.
This school was started in April 1911 by the Methodist Episcopal Church South and is now part of the United Methodist Church. However, this school welcomes students of all religions for admission.
Meadows Division of Dance in SMU offers a Bachelor of Fine Arts in the Dance performance program, with two training directions – conservatory dance instruction and liberal arts programs.
First-year students and sophomores will take a balanced time for 3 required techniques – ballet, modern, and jazz. From junior and senior years, they will choose one among these 3 techniques as their concentration.
Besides the undergraduate program, the Meadows Division of Dance also offers a Minor in Dance Performance for all students of SMU. This program aims at students who are pursuing liberal arts program and have a passion for serious dance education.
The main difference between this program and the BFA course is that students can only choose to learn a single technique during the course.
7. Oklahoma City University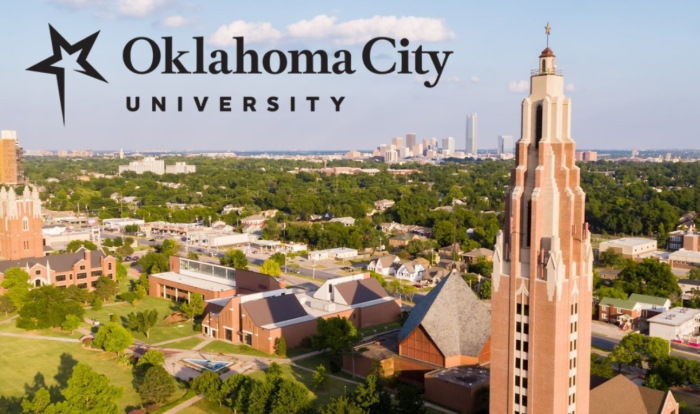 Oklahoma City University (OCU) is a private university founded in 1904. It has an affiliation with the United Methodist Church and was previously known under some names as Epworth College, Methodist University of Oklahoma, and Oklahoma City College.
Ann Lacy School of American Dance and Entertainment is a part of OCU specializing in training dance for undergraduate students. In this program, all students must obtain foundation knowledge in the first two years.
After that, they can choose to continue the degree in 3 tracks for the junior and senior years – as a Dance Teacher, a Dance Performer, or Dance Manager. This program offers 10 instruction levels in 3 techniques (tap, ballet, and jazz).
8. Point Park University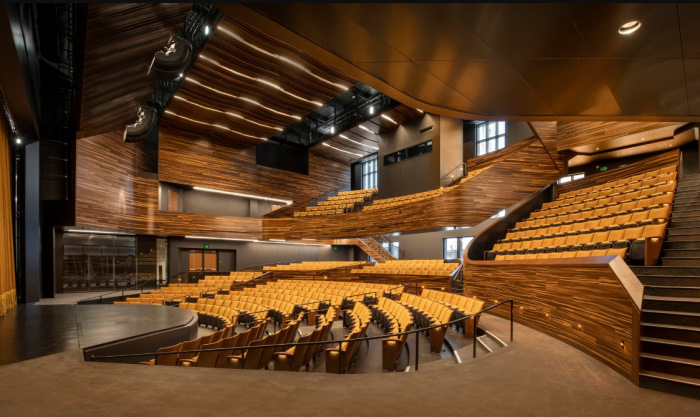 Point Park University (previously known as Point Park College) is an accredited member of the National Association of Schools of Dance. This private university was founded in 1933 and now has a campus in Pittsburgh, Pennsylvania.
Point Park University offers a BFA in Dance with 3 concentrations – ballet, jazz, and modern:
Ballet concentration: classical ballet technique, training in Pointe and Pas de Deux;  performance in classical repertoire and 20th-century ballet masters/contemporary choreographers.
Jazz concentration: Broadway techniques, commercial/contemporary jazz styles (classical to modern trends).
Modern concentration: modern dance rules, contemporary movements
9. The University of Michigan – Ann Arbor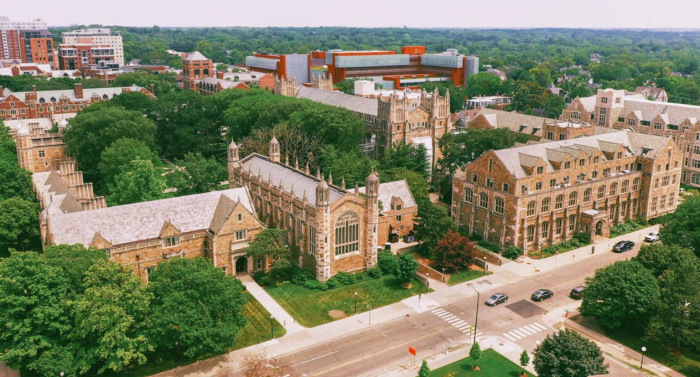 Founded in 1817, the University of Michigan (UMich, U-M, or Michigan) is the oldest university in Michigan and also among the most prestigious universities in the world.
School of Music, Theatre, and Dance (SMTD), founded in 1880 by Calvin Brainerd Cady, is responsible for the professional dance education of this public research university.
This school was first named Ann Arbor School of Music and was later merged into a part of UMich. Some of its notable alumni are Madonna, Michael Fabiano, William Albright, Yakov Kreizberg, Chip Davis, etc.
SMTD offers professional training in performing arts in undergraduate and graduate education, from bachelor to doctoral degrees. The Department of Dance offers the BFA and MFA in Dance.
10. The University of Southern California
Southern California, USA
Acceptance rate: 16%
Graduation rate: 91.9%
Official website: https://www.usc.edu/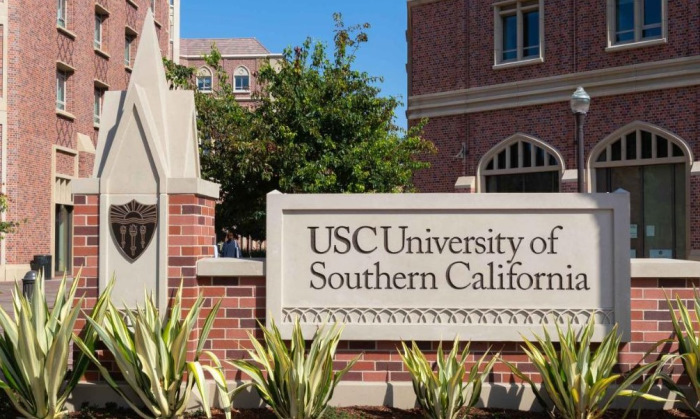 University of Southern California (SC, USC, Southern Cal) is the oldest private research university in California. This university was founded in 1880 by Robert M. Widney and has the main campus in Los Angeles, California.
USC Glorya Kaufman School of Dance offers undergraduate dance education as a BFA of Dance. In this course, students must take the BFA core to get a solid foundation in technique, composition, and performance.
In the junior and senior years, students can take 1 out of 4 concentrations – Design Your Own, Dance Performance for Stage & Screen, Choreography, Dance, and Music.
Besides, the Kaufman School also offers dance minors and some dance classes for all USC students. It also organizes Music Theatre Program with the House of Dramatic Arts. This partnership creates opportunities for young dance talents to change the future of musical theatre in the 21st century.
Final Words
After taking a glance at the 10 top colleges for dance, you have had more information to pick up some options that are best suited for you. Are you aiming for the top schools such as Julliard School or playing safe with high acceptance rate options like SMU?