A major part of Indian culture is dancing. The country is home to many beautiful folk dances like Bihu, Bagurumba, and Jhumur. But it's not just folk or classical dances … the country has produced the best Indian dancers fluent in modern dances, too!
If you ever wish to immerse yourself in the vibrant culture of India and see just how good its dancers are, this article is for you!
In this article, we'll recount the lives and careers of some of the top Indian dancers that have made Indian dance one of the most recognizable styles in the world.
9 Best Indian Dancers Of Classical Dance
1. Rukmini Devi Arundale – Bharatanatyam dance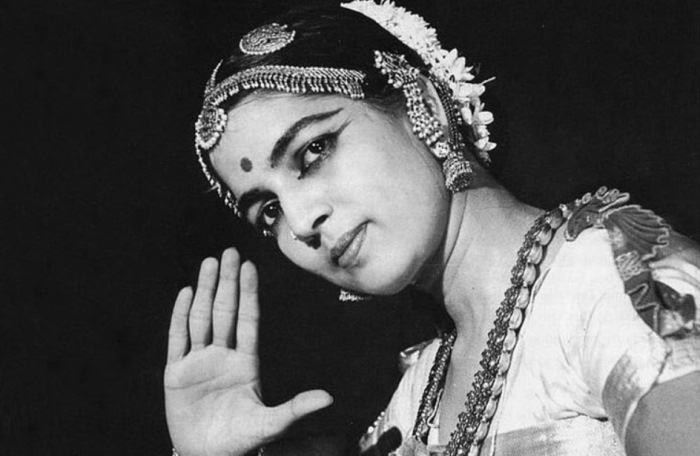 Rukmini Devi Arundale (neé Shastri) was born in 1904 and was one of the most influential figures in the revival movement of Bharatanatyam, an Indian classical dance form.
The classical dance Bharatanatyam was considered a "vulgar art" since it contained many erotic elements that were popular among Indian temple dancers who practiced this dance style (the Devadasis).
This famous Indian female dancer "scrubbed" Bharatanatyam and removed most of the erotic elements, which made the dance more accessible for Indian elites and fit better into the British-style morality system of the 20th century.
One of her greatest achievements (short of re-introducing Bharatanatyam to the wider Indian public) was the founding of the Kalakshetra academy. It's where the art of Bharatanatyam was taught to later generations of Indian classical dancers. She was initially a co-founder of the school, then later served as its art director.
Rukmini received many awards and honors for her contribution to Indian culture, including the Padma Vibhushan (Lotus Decoration) from Home Minister Sardar Vallabhbhai Patel. The Padma Award is one of the highest civilian honors that one can get in India.
Rukmini also received the Sangeet Natak Akademi Award from the Indian government and an honorary doctorate from Oxford University.
In 1982 she became International President of the Theosophical Society based at Adyar near Chennai.
Rukmini Devi is remembered by many today as one of India's greatest cultural visionaries. You can find postal stamps with her portrait on them.
And in 2016, Google bestowed Rukmini with a doodle for her 112th posthumous birthday (she passed away in 1986).
2. Pandit Birju Maharaj – Kathak dance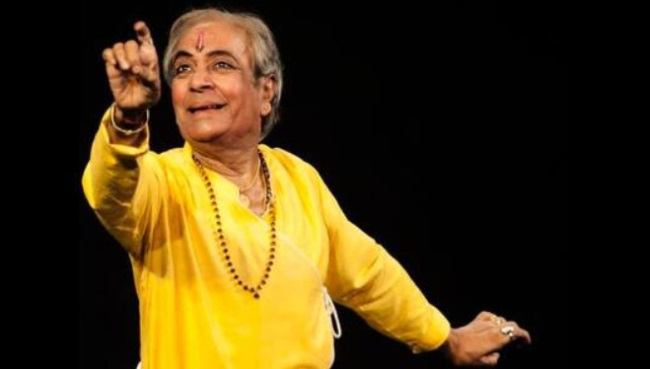 Pandit Birju Maharaj was a renowned Indian classical male dancer and choreographer. He was born in Lucknow on 4 February 1938 into the legendary Maharaj family, one of the first families in India to adopt and teach the Kathak dance in the country.
When he was young, he learned Kathak from his father and many other artists, such as Dharma Peeth and Sunder Prasad.
Even at a young age, Pandit exhibited great dancing skills, displaying near-perfect techniques and great creativity in his choreography. It's the greatest reason why his name is known not just nationally but also on the international stage.
Pandit used to experiment with complex productions featuring different artistic mediums such as music, poetry, and story-telling then combined them into a performance using Kathak's creative rules and styles.
Before his "intervention," Kathak was mostly an unknown dance form that's only heard of by die-hard folk dance enthusiasts. With his aid, the Kathak dance became full-fledged performance art that's featured on stages not just in India but also worldwide.
Other than being a performer, Pandit was also an accomplished educator. Many of his students also went on to become famous Kathak dancers themselves.
Pandit was also a composer, and many of his compositions have received rave reviews. He received multiple awards in his lifetime, including India's highest civilian honor – the Padma Award – in 1986.
Check more: 10 Best Bollywood Dancers To Follow
3. Kelucharan Mohapatra – Odissi dance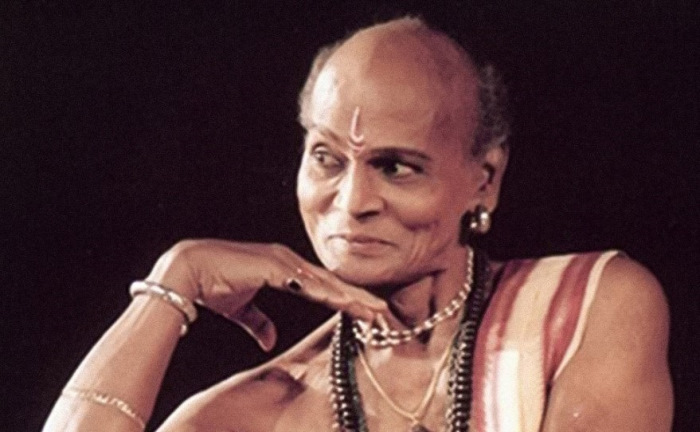 Another famous dancer in India is Kelucharan Mohapatra. He was born in 1926 and was one of India's most famous classical dance gurus.
He was born in Padmavati, Balasore District, Orissa. He was given his first instructions in dancing by Behera Purna Maharana and Bhagabati Charan Pradhan – both are respected dance teachers in India.
When he turned 16, he joined the Tripura Royal Court as a player of the mardal, a traditional drum-like instrument, and a young choreographer. In his time here, he's also taught the Odissi dance by Mayadhar Raut and Pankaj Charan Das.
After leaving the royal courts, he became a dance teacher for many renowned dance institutions in the country and abroad. For his effort in educating the next generation about the classical dances of India, he was awarded the Sangeet Natak Akademi Ratna award from the President of India at the time, Fakhruddin Ali Ahmed.
In 1983, he returned to Orissa and established a cultural center named Krishna Gana Sabha. He wrote many famous ballets, such as Shiva Shakti and Panchamruta. He also hosted workshops and taught students here until his death on April 4th, 2004.
Today, you'll find many institutions carrying his name to immortalize his legacy, such as the Kelucharan Mohapatra Memorial Trust, which promotes art among future artists.
4. Kalamandalam Gopi – Kathakali dance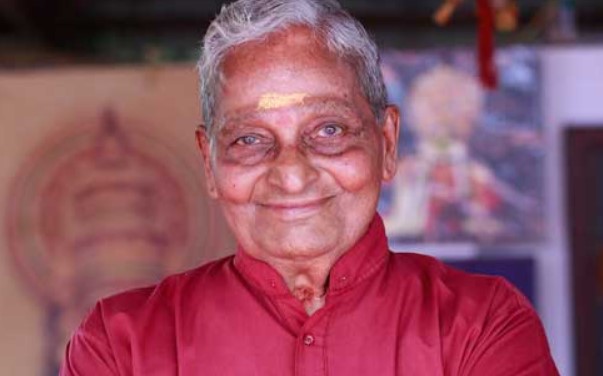 Kalamandalam Gopi was an acclaimed Indian classical dancer, scholar, and performer with over 40 years of experience in Kathakali.
He was born in the Alappuzha district, Kerala, and started learning Kalaripayattu at 12. Upon winning an audition to the prestigious Kerala Kalamandalam, Gopi studied music and dance there for 8 years before graduating with a degree in Dance Level 2 (Vidwat).
Since then, he has performed extensively worldwide, appearing from the US to Japan, Thailand, and Australia.
Kalamandalam received many positive reviews due to his unique blend of tradition and innovation. Specifically, he's able to mix traditional Kathakali performances with contemporary dances and moves, giving his performances a unique look that captivated audiences worldwide.
As an esteemed scholar-teacher, Kalamandalam Gopi had published several books on dance literature. This, along with his effort to educate people on Indian classical dances, was why the government decided to award him the prestigious Sangeet Natak Akademi Award in 2010, making him one of the best Indian dancers of all time.
Today, Kalamandalam is still one of the greatest names in Kathakali culture, recognized for his work spreading contemporary Kathakali culture and dances across the Indian border and all around the globe.
5. Guru Bipin Singh – Manipuri dance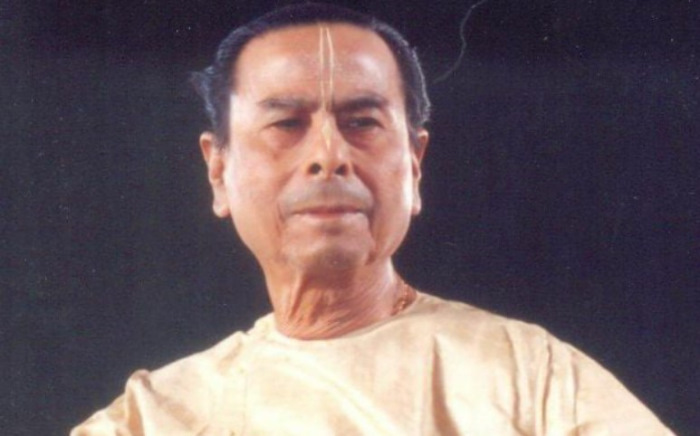 Guru Bipin Singh, born in 1918, was a renowned Sikh classical dancer and choreographer. He was also a famed teacher of Indian classical arts, namely Bhangra and Giddha.
He was credited for introducing these folk dance forms of Punjab to the new generation of dancers.
In 1947, he settled in Dehradun, where his talent as an actor was discovered.
In 1953, Guru moved to Delhi, establishing himself as a scriptwriter, actor, and choreographer with the Central Sangeet Natak Akademi (SNA).
He composed numerous legendary performances, such as Subhash Kumar, Naaz Se Halla Gulla, and Porus Di Abeer.
He founded two different art schools to preserve traditional art forms, the Open Stage Arts Theater and Punjab Arts Council. These institutions were his way of maintaining Punjabi's traditional arts and ensuring that future generations could learn about them.
Guru was known to be an incredibly hard worker and was passionate about what he did. Even when he was 85, he still attended festivals to showcase Punjabi culture.
Though he passed away in 2020, his legacy lives on with teams honoring his choreography today and universities benefiting from his knowledge abroad.
6. Vempati Chinna Satyam – Kuchipudi dance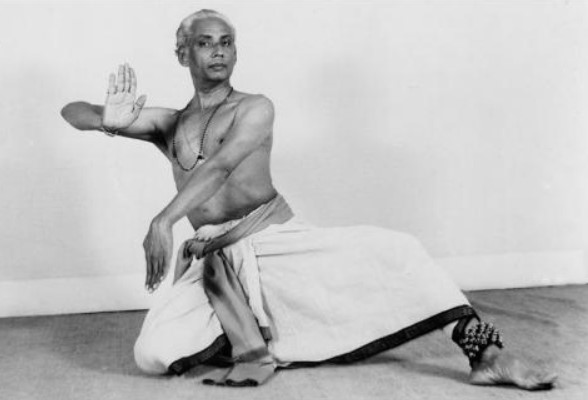 Vempati Chinna Satyam was known for having dedicated his entire life to preserving and promoting Kuchipudi – a dance-drama art form originating from the south-eastern regions of India.
Coming from a traditional dancing family in Andhra Pradesh state in south-eastern India, he learned the Bharatanatyam classical dance from his father when he was nine.
Then, Vempati underwent further dance training under Sri Venkateswara Natya Mandali and various South Indian gurus. They helped him refine his artistic qualities, from natya-geeti (dance-drama) to sangeetham (musical skills and techniques).
From around 1968, he began teaching and setting up dance academies at Srirangapatnam, Chennai, and Hyderabad. During that time, he performed at festivals and led many of his students to become successful performers. He did all this until 2006 when he became ill.
He won several awards and honors, including the Sangeet Natak Akademi Award for his achievement in teaching and preserving the classical culture of India.
Vempati Chinna Satyam passed away in 2012.
7. Srimanta Sankardev – Sattriya dance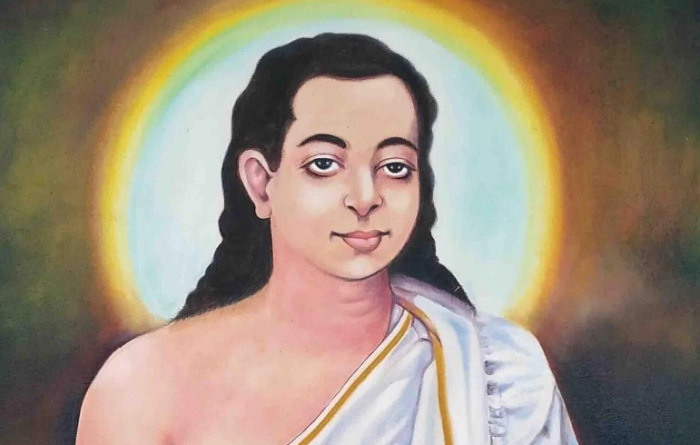 Unlike other figures on this list, Srimanta Sankardeva (1449–1568) wasn't known for being a dancer. Instead, he's known as a polymath (a person who's knowledgeable and skilled in many subjects).
Srimanta revolutionized many aspects of Indian culture, religion, and social life through his writings, which spanned many subjects from literature, and philosophy, to dancing and theatrical performances.
His works formed the basis for the neo-Vaishnavite movement, which has had a lasting impact on Assam's culture today.
Srimanta was born into a family of humble beginnings and studied Sanskrit, Hinduism, and Buddhism from local madrasas. It's also here that he was taught the basics of astronomy and mathematics.
He found solace early on in prayer to Lord Vishnu, which shaped his thinking for years to come as he wrote various religious hymns collectively named Kirtans or Bhakti-Kavyas. These works focused on preaching devotion to Vishnu through singing prayers, stories, and mantras.
But in the context of being a dancer and choreographer, Srimanta is credited as the first person to come up with the sattriya dance. It was preserved through the centuries by the sattras, the people who devote themselves to Eksarana dharma, a religion also created by Srimanta Sankardev.
Five centuries after his lifetime, Srimanta Shankaradeva's legacy still lives on. Today, the sattriya dance is still around, extensively practiced, and considered one of the major classical dances of India!
8. Kalamandalam Kalyanikutty Amma – Mohiniyattam dance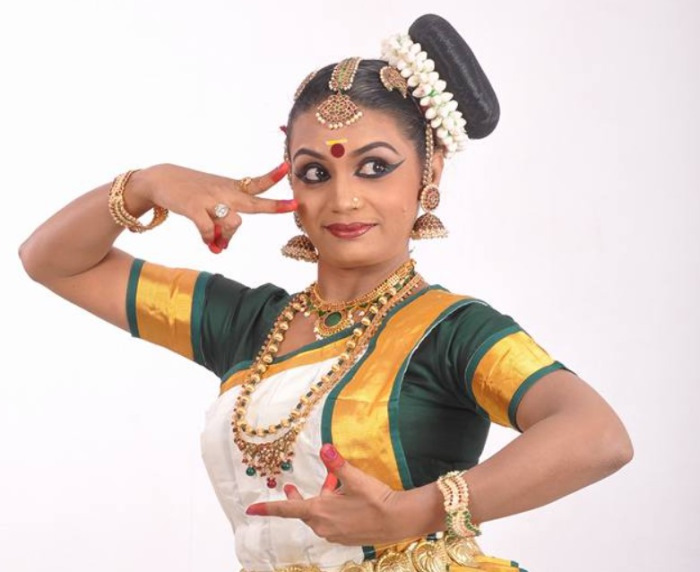 Kalamandalam Kalyanikutty Amma was a famous Indian classical dancer and Mohiniyattam guru. She was born on October 10th, 1928, in the town of Thirunavaya, Malappuram, in the state of Kerala in Southern India.
Kalamndalam was credited for having saved the Mohiniyattam classical dance from going extinct and re-introduced it into mainstream Indian culture. So, whenever you see a Mohiniyattam dance performance today, it's all thanks to her!
Her career began in 1963, when she made appearances in temples across the country to perform with her own troupe, called the Udaya Sangeetana Sabha. Later, as her fame grew, Kalamandalam and her troupe went on international tours to the US, Europe, and South East Asia, too.
She was awarded many titles and honors in her lifetime, including the Limca Book of Records (Indian version of the Guinness Book) for her achievements in arts. She was also given the Padma Shri Award in 2016.
Kalamandalam Kalyanikutty Amma passed away in 2018. But so long as the Mohiniyattam dance is still being performed and remembered, her legacy lives on!
9. Uday Shankar – Fusion style of dance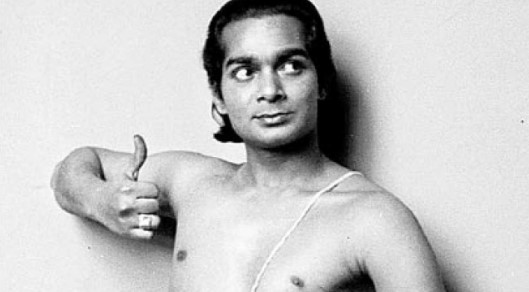 Born on December 8th, 1900 to a Bengali family in Udaipur, Rajasthan, Uday Shankar grew up to become an influential Indian dancer, choreographer, and respected dance teacher all across India.
Even as a child, Uday expressed a remarkable interest and talent in dance and music. He was eventually put under the tutelage of Sarada Prasanna Mukherjee and Achutanandan Pillai, who he said to be his very first dance teachers.
After studying with them, in 1919, Uday traveled to Europe to further his training under Jacques Dalcroze. His style combined traditional Eastern garb and music with European classical ballet techniques.
He opened Uday Shankar India Cultural Centre (USICC) in 1936 at Almora to train the new generation of dancers. Some of the young dancers he taught went on to become very famous, such as Gopi Krishna, Ram Gopal, Bimala Prasad Chaliha, and Uma Sharma.
But founding and running the USICC wasn't the only thing he did. Uday also founded India's first professional dance company that toured internationally.
He's credited to be the revolutionizing force behind modern Indian dance. Specifically, he blended various classical innovative techniques and stylized hand movements known as mudras or abhinaya with European styles like ballet to enhance expressions and tell stories.
This harmonious blend of Eastern and Western culture is Uday's legacy: the breaking of the separating barrier between the two opposing cultural spaces and their fusion into a beautiful art form.
Uday Shankar passed away in 1977, but his influence remains to this day!
6 Most Famous Indian Dancers Today
1. Hrithik Roshan
Born in Mumbai India on 10 January 1974, Hrithik Roshan is an Indian actor and dancer who has enjoyed massive success in the Hindi film industry, acting in over 30 movies.
His debut film, Kaho Naa… Pyaar Hai (2000), was a massive hit. And ever since he was cast in a role alongside Halle Berry and Ben Kingsley in The Immortals (2011), Hrithik has consistently garnered both critical acclaim and numerous awards.
But other than acting, Hrithik is also known to be a prolific dancer. According to a review from the Los Angeles Times, he's said to be a "sensational dancer […] with the dashing, chiseled looks of a silent movie matinee idol."
You can watch one of his best performances here, which is held at the IIFA 2016 in Madrid.
2. Tiger Shroff
Jai Hemant Shroff, also known as Tiger Shroff, was born on March 2, 1990, and is a hugely successful Indian actor known for his blockbusting Bollywood films such as Heropanti and Baaghi. These movies turned him into one of the biggest action stars in Bollywood and snagged him multiple awards.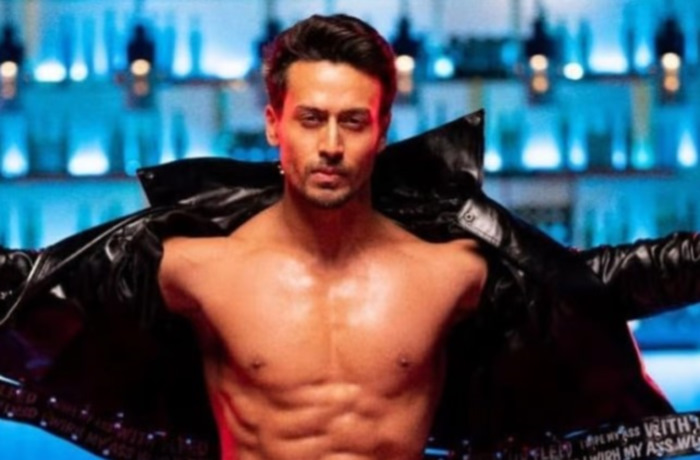 But besides his great acting, Tiger also wows fans with his dance performances in various modern dance styles.
He's trained as a gymnast since childhood and used all the skills he learned to excellent effect on the silver screen. His dancing skill, combined with his chiseled physique, has made him extremely popular among teenage girls in India and abroad!
3. Prabhu Deva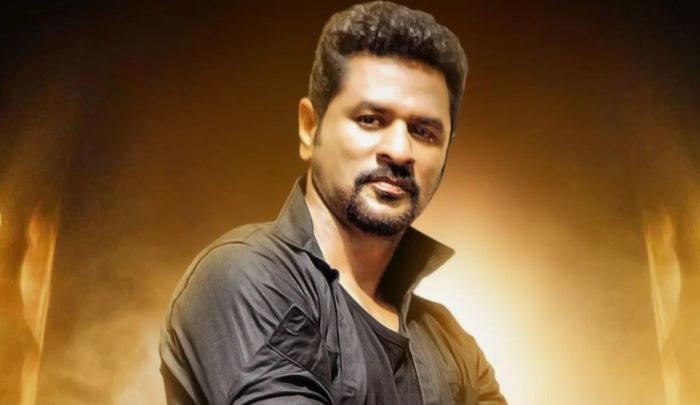 Prabhu Deva, born on 3 April 1973 in Mysore, Karnataka, is an Indian dance choreographer, film director, producer, and actor in Tamil, Telugu, Hindi, Malayalam, and Kannada films.
After his debut in the movie Mugam (1996), one of the most expensive Tamil films ever produced, he went on to appear in over 75 films as an actor or dancer. Due to his regular appearance on Indian airwaves and his dancing skill, many people have called him "India's Michael Jackson."
Prabhu has been interested in dancing ever since he was a child. So, from a young age, he was put under the wing of the Kuchupudi dancer Siddhamalleshwara Sharma for a year and a half.
After moving to Bangalore to perform for a theater group, he worked with renowned choreographers like Chinni Prakash and Farah Khan. During this time, he was discovered by Kamal Hassan and Mani Ratnam, who promptly cast him in Kaadhalan (1994).
This movie garnered immense appreciation from critics, which further opened doors for him to get a role in Pukakax Chandramukhi (2005). It's with this movie that Prabhu became a sensation.
He won several awards, including the Nandi awards – Best Choreography (2003) and the Film Fair – Best Choreography award (2004).
Besides being a prolific actor and dancer, Prabhu has made a name for himself as one of the best-known masala entertainment directors.
4. Deepika Padukone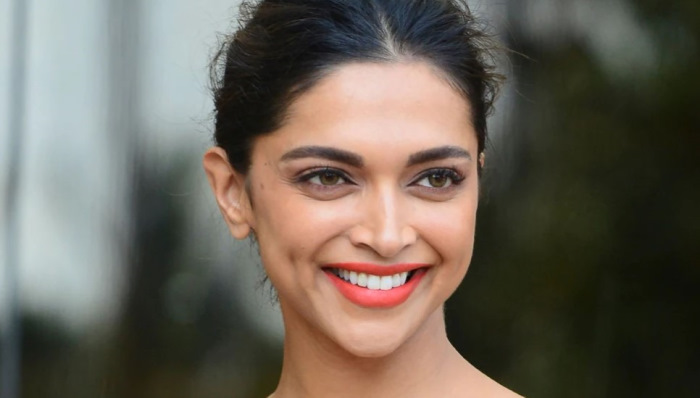 Though she wasn't born in India, Deepika Padukone is still considered one of the most influential Indian actresses, producers, and models in the entertainment industry.
Deepika was born in Copenhagen, Denmark, to parents who are badminton champions.
After winning a national talent search, she ventured into modeling before making her Bollywood debut in Farah Khan's film "Om Shanti Om" (2007). This movie shot Deepika to stardom, receiving critical acclaim and commercial success.
Using the first movie's momentum, Deepika produced other films, such as "Chhapaak" (2020). All of her movies have feminist themes; the plots aim to represent women from all walks of life.
Thanks to her effort in promoting women's rights, Deepika was chosen as the Global Brand Ambassador for L'Oréal Paris India and collaborated with Nike on the anti-sexual harassment campaign "#PlayInside."
Deepika is also considered one of India's most well-paid stars, having regularly appeared in Forbes India's 100 highest-paid performers since 2016.
5. Shakti Mohan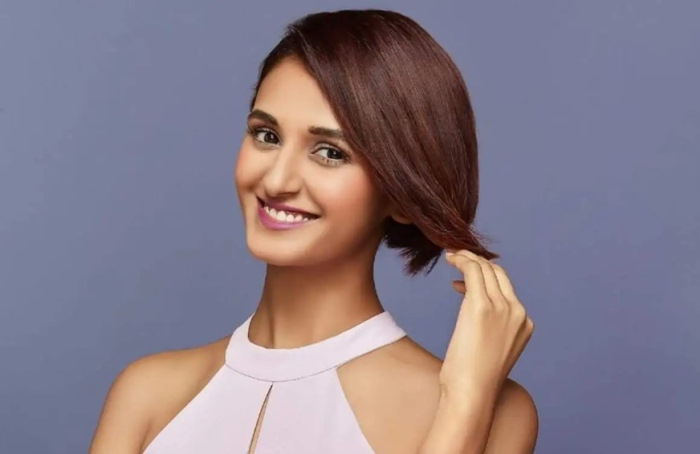 Shakti Mohan, born in Mumbai on 12 October 1985 to Saroj Khan and Sohan Mohan, rose to prominence after her runner-up finish as a contestant on Dance India Dance (DID) in 2009.
Her "Afrojazz" performance during DID earned her nationwide recognition. Not long after that, numerous newspapers gave her the title of one of India's best young dancers and the top jazz-funk and contemporary dancers.
After DID 2009, she became one of India's most renowned jazz-funk and contemporary dancers. Shakti received training from famous dancers like Shiamak Davar, Luciana Novoa, Blazenko Lackovic, Ryoma Hagiwara, and others, so it's not surprising that in later appearances, her dancing styles and techniques seem significantly more mature.
In 2016, Shakti was featured in many Bollywood movies and TV shows like Karthik Calling Karthik (2010), Highway (2014), Force 2 (2016) as well as Comedy Circus Ka Jadoo (2012).
In 2012 she founded Nritarutya Dance Academy & Youth theater (NDAY), where she teaches various dance styles, aerial yoga, and fitness classes across Bengaluru, India.
6. Melvin Louis – Best Indian dancer on Instagram & YouTube
Melvin Louis is an Indian dancer, choreographer, and fitness enthusiast born in 1989 in Mumbai. He has gained worldwide acclaim for his dance performances on social media, with over 2.3 million followers on Instagram and 4.42 million subscribers on YouTube.
He's noted for his remarkable footwork, skillful body movements, and beautiful choreography.
Like most talented dancers, Melvin began dancing at a very young age. At 8 years old, he already possessed a passion for dancing, propelling him to learn several popular styles, including hip-hop, jazz funk, and break-dancing.
And over the years, Melvin refined his craft and ultimately became one of the top Indian dancers in the field.
Melvin uploaded his performances on Instagram and YouTube. Many of his videos went on to become viral and became internationally recognized. Melvin was showered with love from his followers and famous brands such as Google Play Music (India), Nike, and Reebok India, who asked to sponsor or partner up with him.
Besides social media, Melvin is regularly featured in magazines such as Vogue India and Grazia. He's written many articles to inspire other up-and-coming dancers over the globe.
All are made possible through hard work and dedication by staying innovative every day!
Final Words
We hope you've found this list of the 15 world's best Indian dancers useful! All of these people have been (and are) the best that India has to offer.
From established icons such as Rukmini Devi Arundale and Prabhu Deva to modern legends such as Tiger Shroff and Melvin Louis, each artist has earned their place on this list with their pure talent and artistry.
Which artist is your favorite? Why? Tell us in the comment section below!