Ballet is a dance that's usually associated with the white, the "upper-class". Not just the audience, but the performers, too.
It's a problem that has plagued ballet for a long time and has given it an undue reputation for being elitist and racist.
But there have actually been many famous black ballet dancers throughout history. And you'll be surprised to learn that they have gone on to achieve great fame!
Admittedly, their number is few, but it's a sign that ballet is turning around.
And for those interested, here are the names of the best black ballet dancers out there. Give them a watch!
If you haven't seen a ballet performance before, maybe these danseurs and ballerinas will change your mind that it's a stuffy, boring dance!
What Percentage of Ballet Dancers Are Black?
Unfortunately, while black ballet dancers do exist, their number is low.
According to one survey, 2.27% of ballerinas (female ballet dancers) are African American. Meanwhile, 4.45% of danseurs (male ballet dancers) identify as African American.
In contrast, up to 65.9% of ballerinas and 13.6% of danseurs identify as white.

12 Famous Black Ballet Dancers
Misty Copeland – The first black principal ballet dancer of the ABT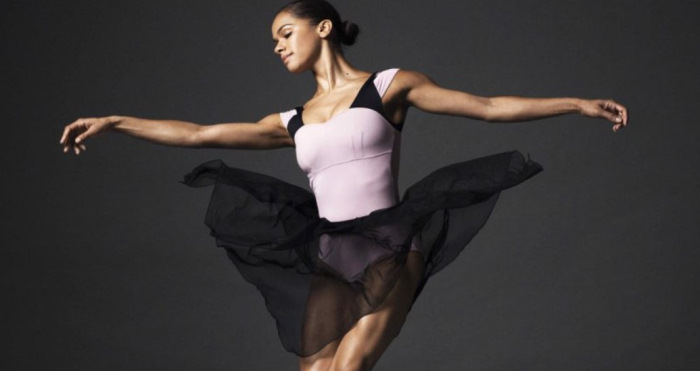 Misty Copeland's rise to fame is considered by many to be a sign that the ballet and theater industry is changing – and for the better!
Currently, she's the principal dancer for the American Ballet Theater (ABT), one of the best classical ballet dance companies in the US.
In 2015, she was promoted to the rank of principal dancer.
Misty was the first African-American ballet dancer ever to manage the feat in the 75-year-long history of the ABT.
Misty Copeland was born in Kansas City, Missouri, on September 10th, 1982. However, she was raised in Los Angeles, California, in the San Pedro community, mainly composed of working-class families.
Her family life was problematic, with her parents separating when she was very young.
Despite the less-than-ideal home life, Misty's talents soon began to show. In her youth, she loved to choreograph flips and practice little dances to the music of Mariah Carey.
She became the captain of her school's drill team in high school. This is where her talent was spotted by Elizabeth Cantine, the team's coach who was classically trained.
Cantine's friend, Cynthia Bradley, owned a small ballet dance studio called San Pedro Dance Center. It was here and under the tutelage of Bradley that Misty became a venerable ballet dancer.
Compared to most of her peers, Misty began quite late at 13. Nonetheless, she was en pointe in only three months with her natural talent and hard-working attitude.
Thanks to Cynthia Bradley, Misty was able to shine. These days, she is one of the most prolific dancers, having starred in advertisements, Broadway shows, and movies.
She's also received many honors and awards. Notably, she was listed as one of the 100 most influential people in the world by Time magazine!
Aesha Ash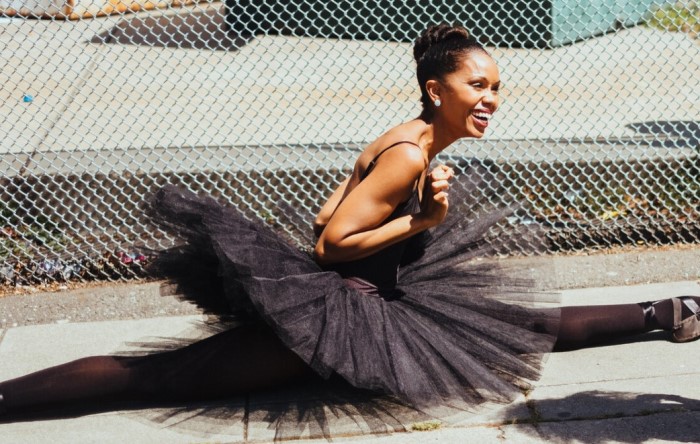 Aesha Ash was one of the leading black ballerinas of the prestigious New York City Ballet's Corp de Ballet.
Not just the NYCB, she has also performed with other famous ballet companies worldwide, such as the Béjart Ballet and the Morphoses/Wheeldon Company.
She was born on December 30th, 1977, in Rochester, New York. Like most dancers of her caliber, Aesha began dancing very young. She took ballet, jazz, and tap dancing classes at the tender age of 5.
Five years later, when she was ten years old, she finally decided to go all in on ballet. At age 13, she went to New York City to participate in the School of American Ballet's summer program.
She took the same course for the next two years; the school accepted her to become a full-time student.
At age 18, Aesha officially became a dancer for the New York City Ballet, the only black woman at the time in the company's corps de ballet.
Her career grew exponentially as she toured different countries and worked with many famous ballet companies worldwide.
Aesha announced her retirement from ballet in 2011 and switched her focus from performance to teaching. She launched The Swan Dreams Project to encourage more African-American girls to take up ballet.
Aesha, her project, and her students are at the forefront of the work to dispel ballet stereotypes!
Michaela Deprince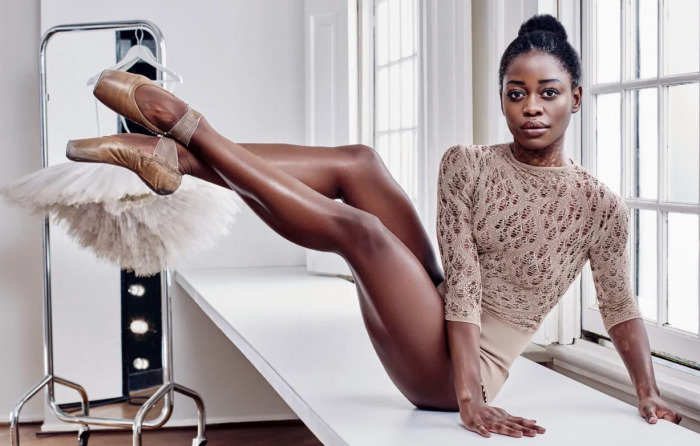 Michaela Deprince's story is tragic but extremely inspiring. She was born as Mabinty Bangura on January 6th, 1995 in the city of Kenema, Sierra Leone.
Her uncle brought her to an orphanage during a civil war that ravaged the country from 1991 to 2002. Both of her parents were casualties of the war, and there was no one left to take care of the young child.
In the orphanage, she was mistreated due to her having vitiligo. This condition caused discolored spots on her skin, leading to a cruel nickname, the "devil's child."
Mabinty had to flee the orphanage for a refugee camp when it was bombed.
In 1999, she was adopted by an American couple at the age of four and another girl named Mabinty. Then, she was named Michaela, while the other girl was called Mia.
Now that she's safe in the US, Mabinty – now Michaela, has more freedom to decide what to do with her life.
In Sierra Leone, she was inspired by the picture of a ballerina on the cover of a magazine she saw. And that's what she decided she would do when she grew up: dance.
Michaela took up dance classes and took ballet exceptionally quickly.
In 2011, she starred in a documentary called First Position. It documented Michaela's and other young dancers' lives as they prepared for the Youth America Grand Prix competition.
The documentary was her launchpad to stardom, leading to performance invitations and book deals.
Michaela DePrince is the youngest dancer ever admitted to the Dance Theatre of Harlem. She was also a soloist for the Dutch National Ballet.
Most recently, she was selected as the second soloist for the Boston Ballet.
Precious Adams
Born and raised in Canton, Michigan, Precious Adams has been dancing for most of her life. She began taking dancing classes at a local jazz dance studio when she was seven years old.
Then, two years later, she began taking classical ballet classes at the Academy of Russian Classical Ballet in Wixom, Michigan. Her instructor at the time was Sergey Rayevskiy.
She also participated in many summer camps with the American Ballet Theatre as she trained. After three seasons, she finally received a scholarship with a prestigious dance company.
This scholarship was the beginning of her journey in professional ballet. As a teenager, she trained with many renowned dancers in famous dance schools throughout the country and overseas.
Currently, she's working with the English National Ballet. She joined the company in 2014 and has been working as the First Artist (also called coryphée or junior soloist) since 2017.
Throughout her career, Precious Adams has received a great many honors and titles.
In 2014, she won the Prix de Lausanne in Switzerland for a second time. She also won a Young Artist award and the Emerging Dancer Competition in 2018.
But her rise to fame wasn't all nice and dandy. Being a black dancer in a predominantly white industry was tough.
While she was a student at the Bolshoi Ballet Academy, she reported facing a lot of discrimination for her skin color.
Like being passed on from promotion and left out of performances. It got so bad that she was told to try and "rub the black off."
But that didn't deter her from following her dreams! In 2019, she was listed as one of the BBC 100 Women.
Alicia Graf Mack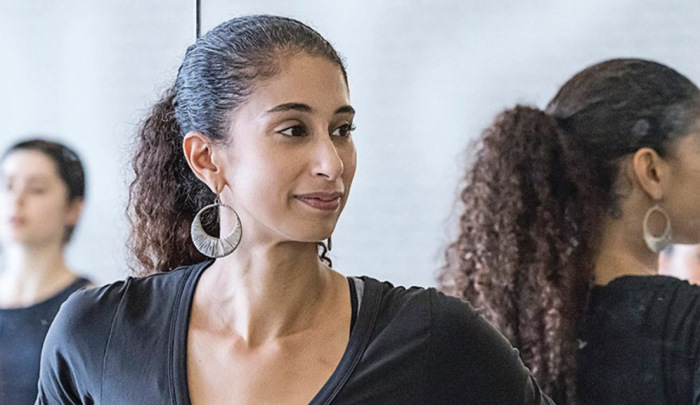 It's not surprising at all that Alicia Graf Mack (née Alicia J. Graf) started off so young. She began dancing when she was three years old and already began to perform competitively at age 12.
For her education, she went to a public high school but took a special interest in learning ballet.
Alicia attended many summer programs at the American Ballet Theatre and the School of American Ballet while she was a teenager.
When she was 17, she studied at the Dance Theatre of Harlem – one of the premier dance companies for African Americans. She received an apprenticeship from the company's founder.
When she finally graduated high school, Alicia was fast-tracked toward becoming a soloist, all due to her exceptional talent.
Currently, Alicia is the Director of the Dance Division at the famous Juilliard School in New York. She's the first woman of color as well as the youngest person ever to gain the post.
Raven Wilkinson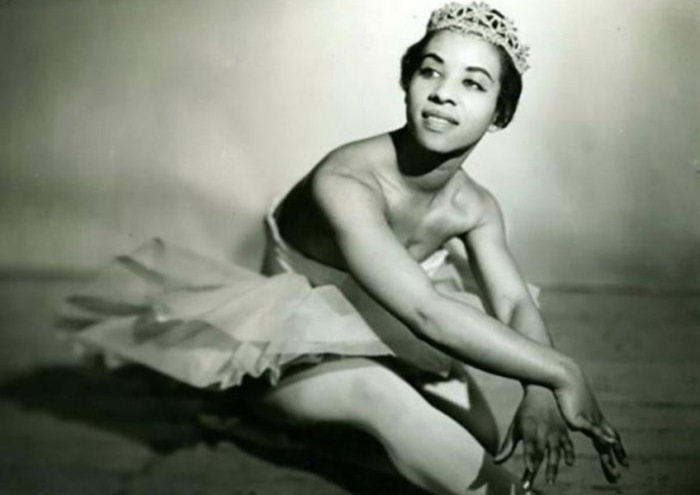 While ballet is gradually taking in POC dancers, this hasn't always been the case.
Back in the early 20th century, the color barrier prevented a lot of talented dancers from pursuing their passion for dancing.
Raven Wilkinson was the first black ballet dancer to break it down in 1955 when she signed a contract with the Ballet Russe de Monte Carlo. She became a soloist with the company and stayed for six years!
But let's roll it back to the beginning.
Raven Wilkinson was born in New York City on February 2nd, 1935. She developed a liking for ballet after seeing the Ballet Russe de Monte Carlo perform the ballet Coppelia.
Her mother, realizing her daughter's growing passion, took her to the School of American Ballet and asked them to take her up.
However, the school replied that she was way too young. So, she studied eurhythmics using the Dalcroze method to understand tempo and rhythm.
Once she turned nine, she took classes at the Swoboda School (now known as the Ballet Russe School.) Many famous ballet dancers from Russia and other parts of the world were teaching her.
In 1951, she was offered an opportunity to audition for the Ballet Russe de Monte Carlo. It was a tough process due to the color of her skin. Raven's skin was quite fair, but she was still considered African-American.
It took her three tries, but eventually, her talents won out. She was accepted into the troupe, becoming the first African-American woman to gain acceptance from a dance company.
She faced a lot of discrimination and hardship in her career due to her skin color. But Raven triumphed above everything. She later became a mentor of Misty Copeland.
Raven Wilkinson passed away on December 17th, 2018, at 83.
Anne Benna Sims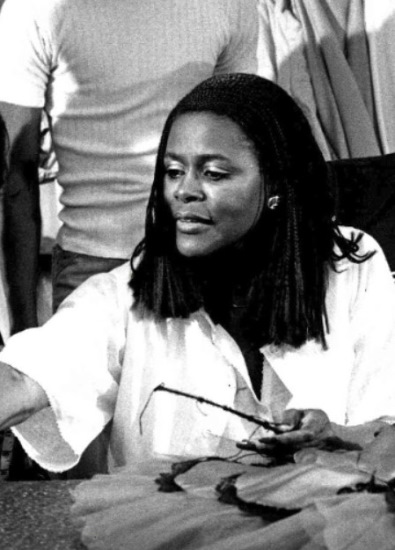 In the history of the American Ballet Theater, Anne Benna Sims was the first African-American ballet dancer that the company employed. She was also the first African-American to attain the ABT soloist rank.
Anne's early life was fairly easygoing. Her father was an architect, and her mother loved opera. So, she was exposed to all forms of art at a young age.
However, she eventually took a liking to ballet, which she began to take classes for when she turned ten.
After graduating high school, she was accepted into the Harkness House as a trainee.
Her professional career began with the Les Grands Ballets Canadiens, where she performed as part of the corps de ballet.
In 1972, she joined the Geneva Opera Ballet under the invitation of Alfonso Cata – the company's director.
When Cata became the director of the Frankfurt Opera Ballet, he offered Anne the position of soloist, which she promptly accepted. In no time at all, she became a principal dancer.
After returning to the US in 1978, she accepted a position at the American Ballet Theatre, becoming the first African-American woman in the company's rank-and-file.
She set the foundation for every black ballet dancer in the company, including Misty Copeland.
Karen Brown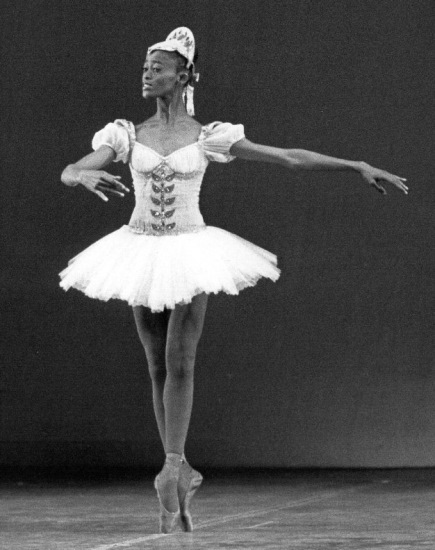 While Raven Wilkinson was the first black ballet dancer to sign a contract with a professional dance company, Karen Brown was the first African-American dancer to lead a ballet company.
Karen didn't join ballet due to passion or inspiration like most other names on this list. Rather, her parents sent her to ballet studies mostly to cure her clumsy habits and tendency to fall.
She studied with Ron Colton, a famous New York City ballet dancer, and took summer courses at the Joffrey Ballet School.
She began her professional career with the Dance Theater of Harlem as an apprentice in 1973. She stuck with the company for a long time, gradually rising to the ranks to become the principal dancer.
Her repertoire ranged from Frederic Franklin's Swan Lake, Pas de Dix, and Creole Giselle to George Balanchine's Agon and Concerto Barocco.
In 2000, Karen was invited to become the director of the Oakland Ballet. She was the first African-American to assume the leadership position of a dance company.
Karen was also the first African-American to lead a dance company that, previously, was all white.
Siphesihle November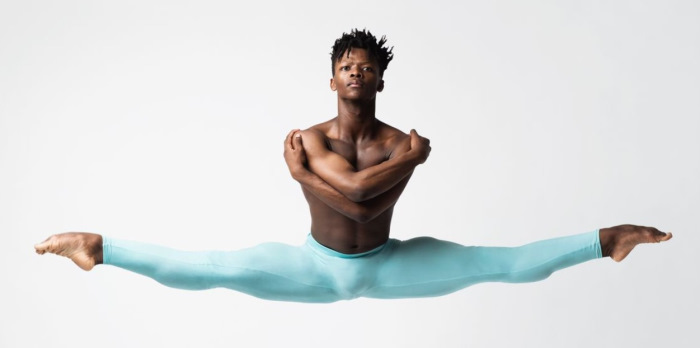 Siphesihle November was a South African ballet dancer who became the principal dancer for the National Ballet of Canada in 2021 at 22.
Siphesihle was born in Zolani, Western Cape. As a child, he already exhibited talents and passion for dancing, spending his days dancing the kwaito, a type of street dance with his brothers.
A teacher spotted his talent and invited him to join her at her ballet classes. That fateful encounter eventually culminated in him boarding a flight to Toronto to study with Canada's National Ballet School under a scholarship.
In 2017, the artistic director of the National Ballet of Canada invited him to join the company without having to complete his apprenticeship.
After performing many roles and in many performances to sky-high critical acclaim, Siphesihle was promoted to first soloist in 2020.
He continues to dance for the Canadian ballet to this day!
Carlos Acosta – Most famous male black ballet dancer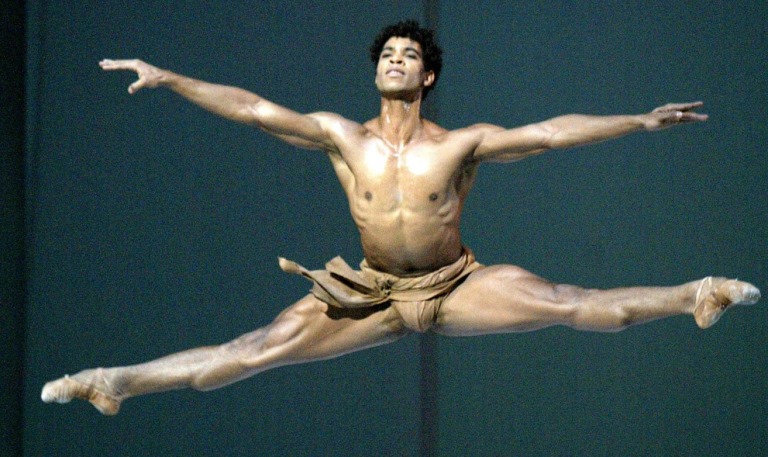 Carlos Acosta is a famous male black ballet dancer for the Birmingham Royal Ballet.
He has had stints with notable dance companies around the world, from the English National Ballet, and the National Ballet of Cuba, to the American Ballet Theatre.
From 1998 to 2015, he was a permanent member of the Royal Ballet.
However, due to increasing demands for his appearances in other shows, the Royal Ballet agreed to promote him as a principal guest artist.
It's a position with less commitment, so he was able to turn his attention to other ventures.
In 2015, he left the Royal Ballet with a farewell performance of Carmen. Carlos choreographed the performance and then starred in it himself.
In 2020, he was appointed as the director of the Birmingham Royal Ballet.
Carlos Acosta was born in Havana, Cuba, on June 2nd, 1973. He grew up knowing great hardships, having no toys, and didn't have a birthday cake until he turned 23.
But there was great talent and potential in the young boy.
In 1991, he received a diploma from the Cuban National Ballet School with maximum qualifications and a gold medal.
Check more: Top 10 World's Most Famous Male Ballet Dancers
Gabe Stone Shayer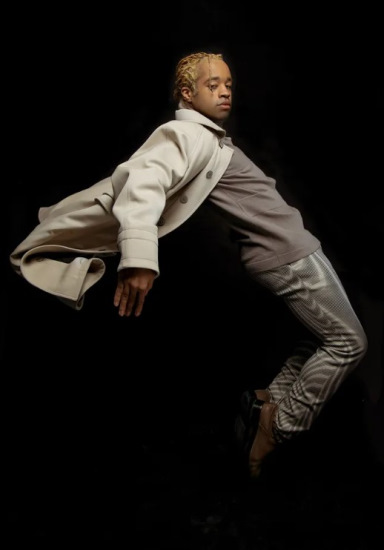 Gabe Stone Shayer was born in 1993 in Philadelphia, Pennsylvania. He began taking dance classes when he was only 11 years old.
At 13, he was offered the lead role in the ballet Darfur, organized by the Rebecca Davis Dance Company. The success of the performance led to him going on many tours throughout the country.
He began to train full-time as a dancer when he turned 14.
Honing his crafts with famous artists and instructors, Gabe placed in the top twelve finalists in the Senior Category at the Youth America Grand Prix International in 2009.
He also participated in many other competitions during this period and worked with many dance schools.
Notably, Gabe was the first African-American male dancer to graduate from the Bolshoi Ballet Academy in over 250 years of the school's history.
Currently, he's working as a soloist for the American Ballet Theatre.
Calvin Royal III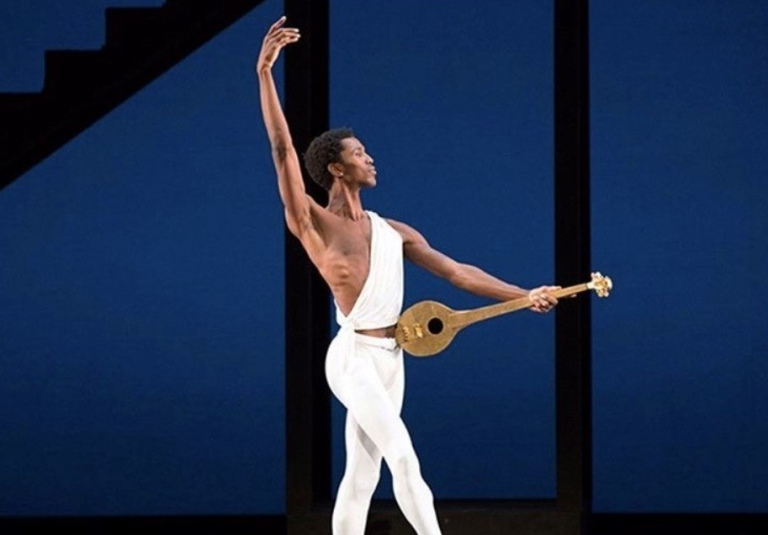 Calvin Royal III is the third African-American male ballet dancer accepted into the American Ballet Theatre.
Born in Tampa, Florida, his introduction to the arts was through the piano.
When he was 14, he auditioned for the Pinellas County Center for the Arts and was accepted into the program despite not having formal dance training.
After turning 17, he participated in the Youth America Grand Prix. Though he didn't win big in the competition, he still got a scholarship to the Jacqueline Kennedy Onassis School in NYC.
He joined ABT II, the second company of the American Ballet Theatre, in 2007 and became an apprentice. He rose through the ranks gradually.
From an apprentice in 2010, he became a corps de ballet member in 2011, then a soloist by 2017. He received the opportunity to train at the Royal Ballet in the UK and the Mariinsky Theatre in Russia from a $50,000 fellowship.
In 2019, he and Misty Copeland were the first black duo to star in leading roles in ballet, performing Ratmansky's Harlequinade.
Last Words
There is still, no doubt, a lot of discrimination and issues in the ballet industry worldwide.
However, the names of these 12 famous black ballet dancers are signs that things are starting to turn around for the better. Watch their performances online, if you can!
They're superb at what they do and will leave you on the edge of your seat.