It's the weekend, and the whole family is due for a movie night, but you still don't know what you should watch together?
Try these best kid dance movies!
Not only are they entertaining to watch, but some of the dancing scenes in these movies can also wow children and adults alike.
Plus, if you're trying to get your children to develop a passion for dancing, these movies can be great, low-key motivators. Who knows, maybe they'll beg you to sign them up for classes by the end!
10 Best Kid Dance Movies For Families To Watch
Leap!
Genre: 6+, ballet animated dance film
Runtime: 1 hour 29 minutes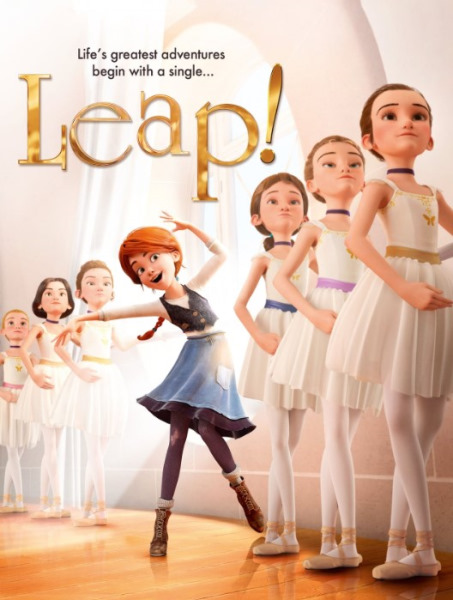 Leap! is an animated movie that focuses on Félice (voiced by Ellie Fanning), an orphan living in an orphanage in 19th-century France.
The film follows her journey as she fled from home and tried to get to Paris to achieve her dream of becoming a ballerina at the famous Grand Opera House.
Tagging along with her as she escaped and ascended to stardom was Victor (voiced by Dane DeHaan), her best friend and an inventor.
Along the way, Félice met many people who would later help her to realize her dream of becoming a ballerina, like the disabled caretaker Odette (voiced by Carly Rae Jepsen).
But Félice also encountered many hardships and villains along the way, like Regine (Julie Khaner) – a cruel restauranteur – and Camille (Maddie Ziegler), an arrogant girl who was also trying to become a ballerina.
As for the quality of the movie itself … It was sufficient. It received a lukewarm response from critics due to its mediocre characters, plotlines, and animation.
From a cinematic point of view, Leap! doesn't bring anything special to the table.
Some of the dance scenes were great, however, which is a saving grace for the whole movie.
But that doesn't stop it from being one of the better-animated movies that you can watch with the whole family on the weekends!
The movie was released in 2016 and was directed by Éric Warin and Eric Summer.
An American Girl: Isabelle Dances into the Spotlight – Famous Kid dance movie from Disney
Genre: 6+, drama dance film
Runtime: 1 hour 39 minutes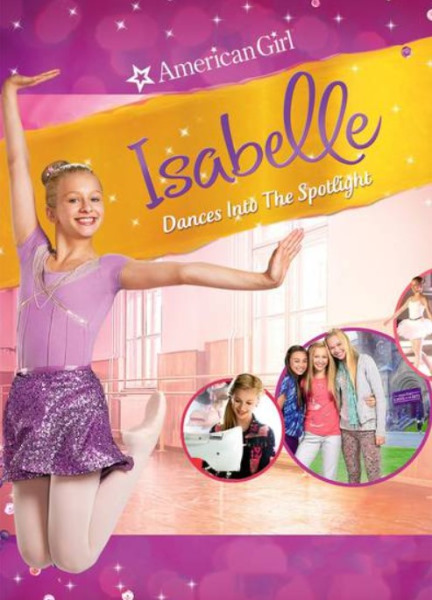 An American Girl: Isabelle Dances into the Spotlight is the eighth movie in Disney's hugely popular The American Girl series.
The movie follows the footsteps of Isabelle (Erin Pitt), a nine-year-old American girl who is also a ballerina enrolled in a prestigious ballet study school.
For her whole life, Isabelle has felt like she's only a shadow of her seemingly "perfect" older sister, Jade (Grace Davidson).
One day, a famous ballerina encouraged her to audition for a professional ballet role. Isabelle wasn't sure if she could land the role due to her insecurity. It didn't help that one of her classmates pointed out every mistake and flaw she had.
As the movie progresses, Isabella gains more and more confidence in herself and her ability until she finds the inner strength she needs to dance her way into the spotlight!
It's a basic coming-of-age film. And while the movie buffs won't find it too interesting, the movie is good fun for the family. It has many funny scenes, the music is great, and the dance sequences are nicely choreographed.
And that's all you could ask for in a good title for the family's movie night!
Happy Feet – best Animated kid dance movie
Genre: 8+, animated musical comedy film
Runtime: 1 hour 48 minutes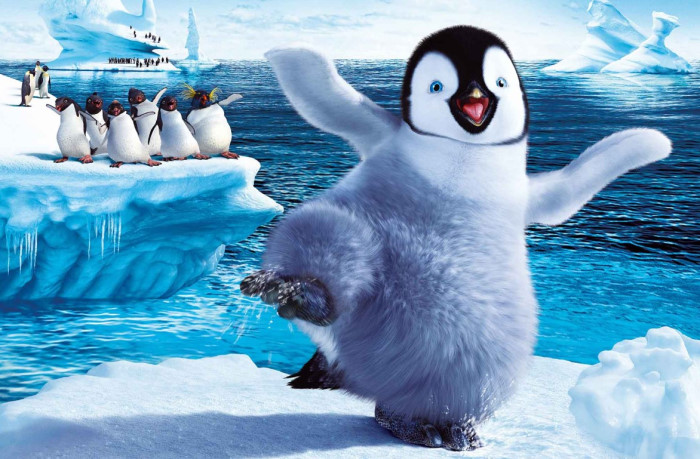 If your children prefer animated movies over live-action ones, then Happy Feet is one of the best titles to watch in the dance genre.
The movie is set in Antarctica, where a tribe of emperor penguins lives. Each penguin, when they come of age, must sing a unique heartsong.
If the male penguin's heartsong matches that of the female's, then the two would become mates.
Happy Feet's main character is Mumble, an emperor penguin who has trouble singing his heartsong. But while he couldn't sing the song, he was able to tap dance extremely well.
Because of this, he was ridiculed and eventually exiled from the tribe.
Mumble eventually met and befriended a pack of Adelie penguins called "the Amigos".
Unlike his fellow emperor penguins, the Amigos accepted him and his dance and took him in as one of their own. They also helped him on his journey to discover himself (and save Antarctica!)
It's a silly and hilarious movie with tons of dancing scenes, suitable for 10-year-old kids and above.
After all, the protagonist is literally a dancing penguin. If you're trying to get your kids to like tap dancing, maybe Mumble the Penguin can help!
You'll love: 10 Best tap dance movies
A Ballerina's Tale – A kid dance movie based on a true story
Genre: 9+, documentary film
Runtime: 1 hour 28 minutes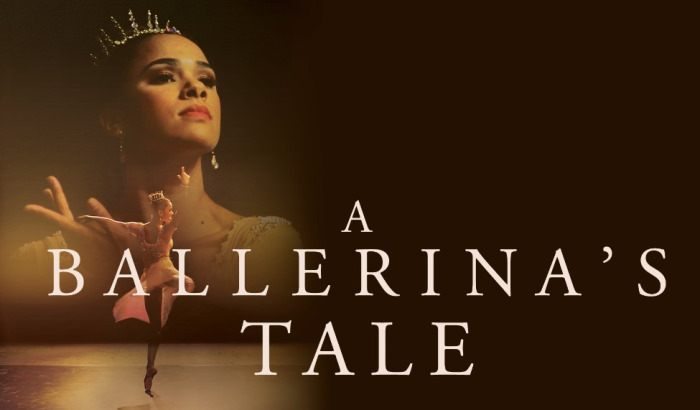 A Ballerina's Tale is a documentary on the life of Misty Copeland, the first African-American ballerina to attain the rank of principal dancer at the prestigious American Ballet Theatre company.
The movie documented her early life, her meteoric rise to stardom, then her career-ending injury.
In addition to giving us a closer look at Misty Copeland as a person and famous ballet dancer, A Ballerina's Tale also does a great job of exposing the racial and body image issues and elitism in the ballet world.
While it may not be a very interesting watch for many children, if your kids like ballet and dancing in general, they probably would find it interesting to know more about Misty.
Her life and success have inspired many people, young and old alike. It may inspire your children (and you, too!)
A Ballerina's Tale is definitely one of the best kid dance movies based on a true story.
The Red Shoes
Genre: 10+, drama dance film
Runtime: 2 hours 13 minutes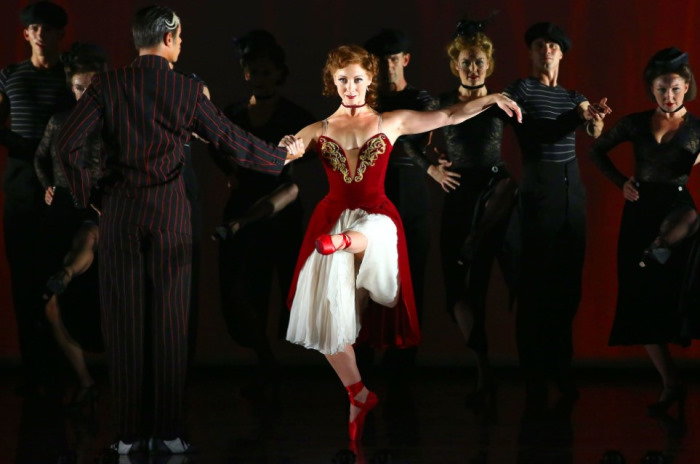 Released in 1948, The Red Shoes is the definition of a classic. Almost half a century later, this movie still holds sway as one of the best dance movies.
In The Red Shoes, the audience is introduced to one Victoria Page (Moira Shearer), a young ballerina under the near-dictatorial tutelage of Boris Lermontov (Anton Walbrook), a famous ballet impresario.
Any ballerina dancing under his tutorship must devote body and soul to the art and Lermontov himself.
Of Lermontov's students, Victoria has the greatest potential to become a star.
That is until she fell in love with Julian Craster (Marius Goring), the composer of the eponymous ballet "The Red Shoes", the same ballet that Lermontov was planning for her to showcase her great talents.
Victoria was put in a difficult position: either cave to Lermontov's demand and abandon her love for Craster, or follow Craster and leave her dream of becoming a prima ballerina behind.
This dilemma is probably best worded using the movie's tagline: "Dance she did, and dance she must – between her two loves."
Despite being a certified "oldie" movie, the language, the characters, and the scenes can be watched and enjoyed without much difficulty by children.
So, other than introducing your kids to ballet, The Red Shoes could also be a great way to get your children to appreciate vintage movies!
Feel the Beat
Genre: 10+, family dance comedy-drama film
Runtime: 1 hour 47 minutes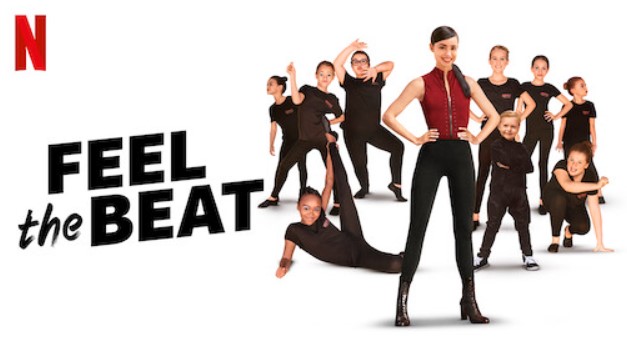 Feel the Beat has a fairly formulaic plot. But since it is so well-executed with some brilliant dance scenes, we think it's worth putting on this list as one of the best kid dance movies on Netflix to watch.
The movie's plot revolves around April (Sofia Carson), an ambitious dancer who once dreamt of succeeding on Broadway, only to fail miserably.
She was forced to return to her hometown and found a gig as a dance instructor for a group of misfits. Her task was simple enough: prepare them for the big dance competition.
The plotlines weren't special. It's one of the reasons why this movie didn't receive very high scores from movie critics and the audience.
Still, we have to give it to the director (Elissa Down) and the actors and actresses for managing some truly spectacular dance numbers.
While it won't be the best movie you've ever seen, Feel the Beat will be a good movie for nights when you don't have anything better to watch.
West Side Story
Genre: 11+, musical romance film
Runtime: 2 hours 36 minutes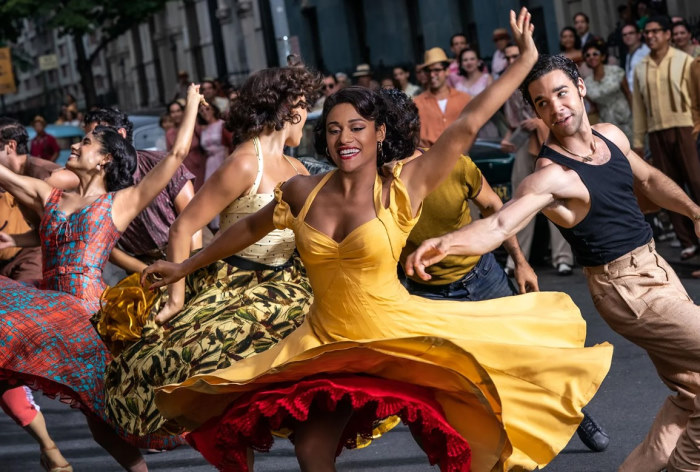 West Side Story is a literal classic. It was originally a Broadway play that was first produced in 1957. Then, it became so popular that the play was adapted into a movie in 1961.
And most recently, in 2021, West Side Story was again remade under Steven Spielberg's directorship.
This is the version we'll be discussing today.
West Side Story follows the Romeo and Juliet-esque story of Tony (Ansel Elgort) and Maria (Rachel Zegler). The setting is on the Upper West Side of Manhattan, New York City.
Tony was an ex-member of a gang called the Jets. The Jets had a turf war with their rival, another gang called the Sharks. Blood was about to be spilled in the streets until Tony fell in love with Maria – the sister of the Sharks' leader.
Without giving too much of the story, the movie has all of the magic of the original Broadway production. It's creative, funny, exciting, and heartbreaking all at the same time.
The movie is combined with some catchy musical numbers and great choreographies. If you haven't seen West Side Story before, you'll learn why it's so popular!
And despite the rather violent-sounding premise, we promise it's perfectly safe for families.
Dancing in Jaffa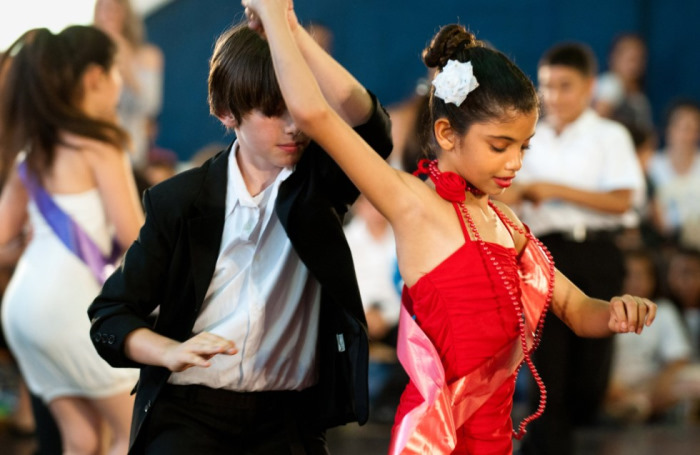 Released in 2013, Dancing in Jaffa is a documentary about Pierre Dulaine as he attempted to bridge the racial divide between Israeli and Palestinian children via dancing.
He set up a studio called the "Dancing Classrooms" in Jaffa, his birth city (now a suburb in Tel Aviv, Israel.)
The documentary is an intriguing look at how children learn to confront their identity issues and react to "adult" concepts like racism and segregation. And how "enemies" can learn to forgive, forget, and just dance.
The documentary's subject isn't light, so it may not be the best candidate for light-hearted movie nights.
But if you want to turn the night into an educational experience, Dancing in Jaffa can be a good way to touch on sensitive subjects like racism with your children.
Shake the Dust – Best kid hip-hop dance movie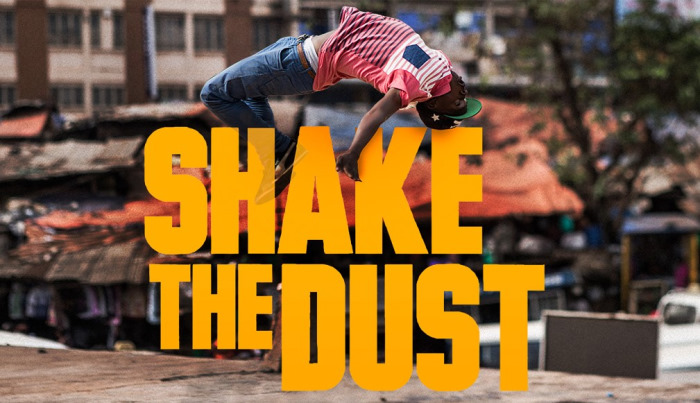 Interested in counter-cultures like hip-hop and breakdancing? Shake the Dust is the movie you're looking for.
It's a documentary on how street dances that are often looked down on by society, like hip-hop and breakdancing, have transformative potential for many people around the world.
The movie follows B-boys and B-girls (breakdancers) in different countries (Cambodia, Colombia, Uganda, and Yemen) as they try to escape their realities filled with drugs, violence, and poverty through dancing.
Beware that the documentary deals with many heavy subjects. The language is also quite explicit (there are a couple of N-words and F-bombs throughout).
So, it's not exactly an appropriate kid hip-hop dance movie. That's unless you count teenagers as kids, which is who this movie is aimed at (for 12-year-olds and above).
Ultimately, though, the documentary is extremely educational.
It gives us a more intimate look at how difficult lives are for many people. And how something as innocuous as a dance or two could drastically improve their lives.
La La Land
Genre: 13+, musical romance film
Runtime: 2 hours 8 minutes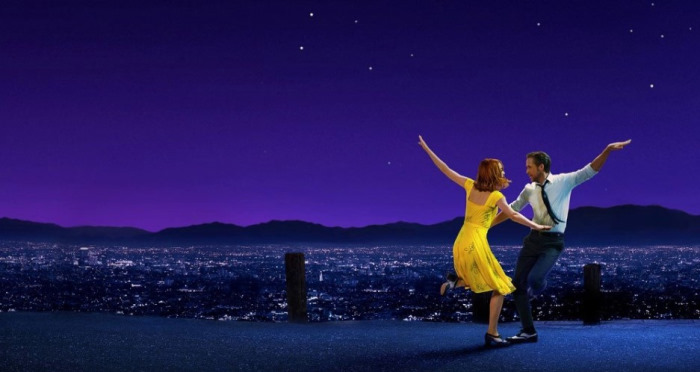 How can we possibly end the list without including La La Land?
When it was first released in 2016, the movie received a ton of accolades, from the Academy Award, and BAFTA Award, to the Golden Globe. So, it's a definite must-watch (if you haven't seen it yet).
The movie follows a couple – Ryan, a pianist, and Mia, an actress – as they try to juggle their love for one another and their ambitions.
The movie is too good to spoil. So for the rest, you'll have to discover it on your own!
What we can tell you, though, is that the musical numbers in this movie have received tons of awards, as well as the choreographies. The movie is a roller coaster of emotions: funny, romantic, then bittersweet.
If you haven't watched it yet, put it on the docket. We guarantee it's going to be on your and your family's best-movie-ever list by the time the credit rolls.
Bottom Lines
Kid dance movies can be enjoyed by both children and adults alike, which makes them excellent for movie nights. Put on one of these and hand out a few bowls of fresh popcorn, and we guarantee that everyone will have a good time!
Which movie turns out to be your favorite? Why? Tell us in the comments!