90s dance movies have a special place in the hearts of all film enthusiasts, for this era finally witnessed remarkable improvements in both the character building and the story. If you are not sure which flick to start with, let's scroll down our list right now!
9 Best 90s Dance Movies Of All Time
1. Lambada (1990)
Directed by: Joel Silberg
The combination of drama and romance in dancing movies has always been a successful formula even in the 90s, and Lambada was quick to cash in on the craze of this dance.
The most memorable thing about it,  however, was the same release day with its rival, The Forbidden Dance. Neither of them was a big hit at the box office, yet Lambada has received more positive feedback.
Kevin Laird is an ordinary teacher with a rather dull life at Beverly Hills. However, no one knows he only starts enjoying himself when the night falls. He regularly visits Latin clubs and even earns the nickname "Blade" for his phenomenal moves.
When he gathers with a group of underprivileged youngsters in a Los Angelos warehouse and impresses them with his skills in both dancing and teaching, he surely didn't expect to be caught by a student. Sandy develops a crush on him and daydreams about them getting intimate, but things quickly take an ugly turn due to jealousy.
Exposed by Sandy, the double life Kevin has been hiding as well as his reputation is on the verge of destruction.
Check more: 10 Best Movie Dance Scenes In The History
2. House Party (1990) – A great 90s hip-hop dance movie
Directed by: Reginald Hudlin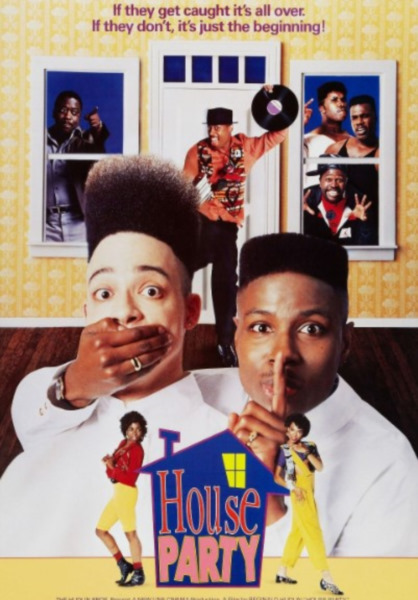 Not many 90s hip-hop dance movies makes it to the top in the drama frenzy back then, though House Party manages to leave a big impact with more than $26.4 million earned from the theaters compared to its $2.5 million budget.
The story is led by Christopher "Kid" Reid and Christopher "Play" Martin, two halves of the hip hop duo Kid 'n Play. When Play's parents leave the town for a vacation, he immediately takes the chance and prepares a party.
Of course, Kid is invited, yet an untimely notice from the school gets him grounded. Would a dad full of discipline stop him from attending the biggest party of the year and meeting his dream girl?
Kid ends up sneaking out and embarking on a little journey with his dad, the police, and intimidating guys from school. The cat-and-mouse run is accompanied by music and street dance, which serves the explosion later on when Kid finally arrives at the party and has the most memorable night of his entire life.
The characters appear as such refreshing characters, so different from the rough, threatening image of black teenagers in old movies. The story is simple enough to stay true to the musical genre, but you will be satisfied with the developments.
3. Strictly Ballroom (1992) – Best 90s ballroom dance movie
Directed by: Baz Luhrmann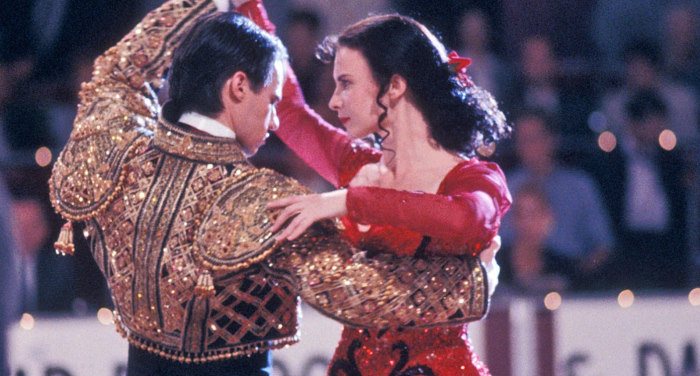 Among early 90s dance movies, Strictly Ballroom is probably the most critically acclaimed. Nonetheless, not many audiences know that its origin is a stage play in 1984. This play was very well-received, hence a cinema adaptation seemed like a very appropriate choice, and the production team wasn't wrong at all. The movie brought them AUD 80 million, more than three times the budget.
In this romantic comedy, we follow Scott Hastings, a young man whose family has a tradition of ballroom dancing. With years of training, he is undeniably skilled.
There is a problem, though: as an artist, he aspires to be creative and use his moves, and the etiquette for ballroom dance doesn't support him. When his stubbornness costs him a contest, his partner finally gives up on him.
Unbeknownst to everyone, an ordinary dancer named Fran has offered to be his partner and agreed to dance the way he likes. They eventually harbor feelings for each other and head into the competition with confidence. The chairman disqualifies them, but they still dance their Paso Doble till the end.
Although it is a dance competition movie, the ending didn't disclose the winner. Scott and Fran might have lost due to being disqualified or won with the crowd supporting them – it doesn't matter. They have challenged the standards and proved themselves, isn't it the most meaningful thing?
You'll love: Top 8 Best Ballroom Dance Movies
4. Swing Kids (1993)
Directed by: Thomas Carter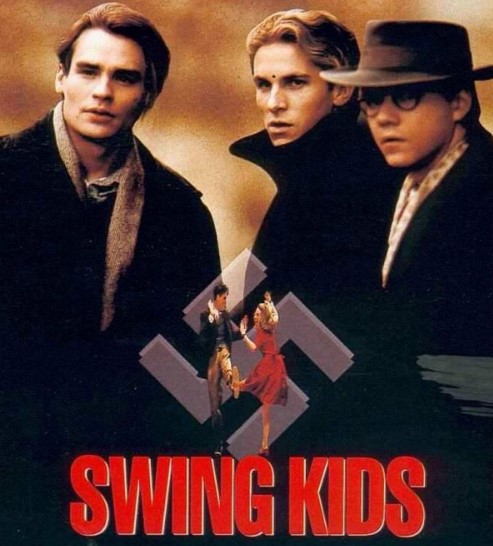 Throughout our history, teenagers all have a little rebellion in their blood, but rebelling against Nazi Germany is perhaps the most interesting ingredient for drama in the 90s.
You will get to see Christian Bale and Robert Sean Leonard as Thomas and Peter, two youths in love with American and British music and fashion when the timing is not favorable for them at all.
Everything takes a turn when an officer caught Peter red-handed in the midst of his theft, leaving him no choice but to join the Hitler Youth unless he wants to go to an isolated camp for good. As a good friend, Thomas stayed by his side, though the regime's ideology planted different impressions in their minds. Unfortunately, they successfully dragged Thomas to their size.
The ending was dramatic and intriguing, as Peter is determined to retrieve his moral character and accept whatever consequences come his way. He visited the Swing club once again even though he knew they might very well send Thomas after him. When no one dares to stand up for what they believe in, someone has got to be courageous.
If you're searching for dancing movies with more complicated plots, look no further! Swing Kids wasn't a box office winner, but it holds greater value than how many tickets were sold.
5. The Nutcracker (1993) – 90s dance movie adapted from a famous ballet play
Directed by: Emile Ardolino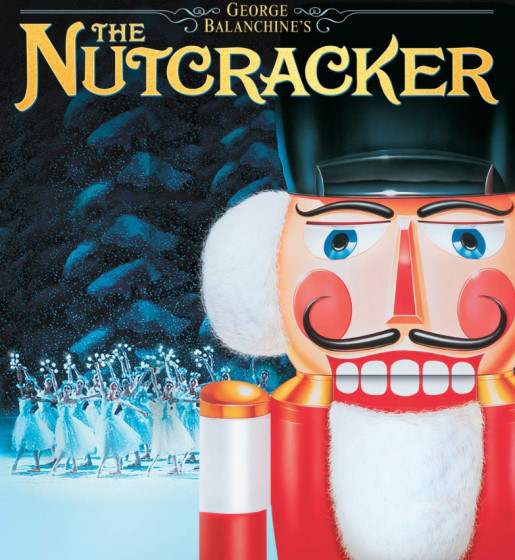 Also referred to as George Balanchine's The Nutcracker, it is a musical adaptation of the famous ballet play The Nutcracker, hence it quickly gained so much attention even though many popular movies came out in the 90s.
The flick sticks to the original structure of the ballet with two acts:
Act I: "The Stahlbaum House" & "A Pine Forest"
The first scene focused on the Christmas Eve party, with a beautifully decorated tree that children can't take their eyes off.  Herr Drosselmeyer joined the gifting time and gave away a lot of gifts.
Marie (Jessica Lynne Cohen) took a deep interest in the small wooden man called "The Nutcracker" and kept him even when he has been broken. Before her widened eyes, the little toys all came to life at night and fought against the mice.
The Nutcracker turned into a charming prince (by Macaulay Culkin) and invited Marie to his kingdom, marking the end of the first half.
Act II: "The Land of Sweets"
It detaches from our mundane world completely with our actors and actresses playing the roles of magical individuals from the Land of Sweets. After the final Pas De Deux, they bid Marie goodbye and the girl realized she had been dreaming.
Many viewers saw Culkin as the wrong piece of this puzzle, as he didn't show them a satisfying performance, especially when they put him next to others and their perfect dancing.
6. Showgirls (1995)
Directed by: Paul Verhoeven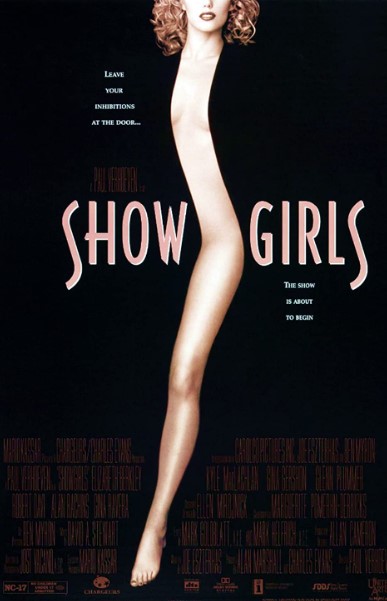 Getting bored of dance movies with wholesome teenagers and innocent dynamics? Showgirls will save your day.
In the 90s, there were hardly any movies with such a huge budget of $45 million and, even up to date only, none of the NC-17 films earned release permission in mainstream theaters. Nudity, language, and violence were conveyed explicitly in this flick, causing huge controversy in the community.
The main character, Nomi Malone, is a loner in Las Vegas, where she decides to build herself a dancer career and leave her past behind. With appearance and passion, it is sooner or later that the big folks notice Nomi, starting from Cristal Connors the Stardust star, and her boyfriend Zack. While Nomi isn't fond of Cristal, she still considers the veteran showgirl a role model.
The girls had a fair share of moments, but in the end, Nomi was determined that the #1 position couldn't be shared. However, when caught between reporting the crimes Zack has committed and getting her past exposed, she must take care of the matters by herself.
The movie received criticism for cliché details and goofy dialogues instead of unnerving twists and trigger warnings. If you only want to enjoy an old adult flick and willingly overlook the flaws, it can be pretty entertaining.
Check more: Top 7 Best 80s Dance Movies for Your Nostalgic Feeling
7. Shall We Dance? (1996) – A great Asia 90s dance movie
Directed by: Masayuki Suo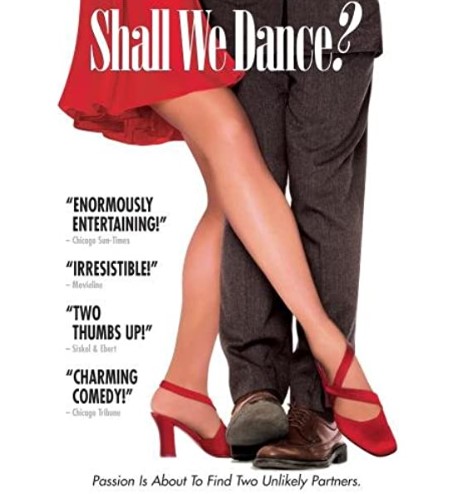 Whoever said Asia didn't have great dancing movies in the 90s years might want to double check, because Shall We Dance? has an outstanding plot and even a better way to elaborate it. It earned twice the budget, which is an impressive result back in those days.
Sugiyama Shohei is a successful accountant with everything a man could ask for: a loyal wife, a good daughter, and a suburban house. Nonetheless, Shohei doesn't have a purpose in life, thus he eventually loses his direction and succumbs to depression.
It's when he runs into Kishikawa Mai and immediately finds himself attracted to the captivating dancer, going as far as to attend dancing classes to learn more about her.
Unfortunately, Mai is not his teacher, yet the distance only increases his curiosity and infatuation with her. As he continues with the classes and gets to know other classmates, the passion for dancing within him gradually dominates the crush he has on Mai and makes him a happier man.
With his wife noticing the change in his mood and a small dance contest approaching, is Shohei's life about to turn upside down?
The movie truly showed us that passion knows no boundaries. Not only will Shohei's story impress you, but his classmates are also quite inspiring as well.
8. The Full Monty (1997)
Directed by: Peter Cattaneo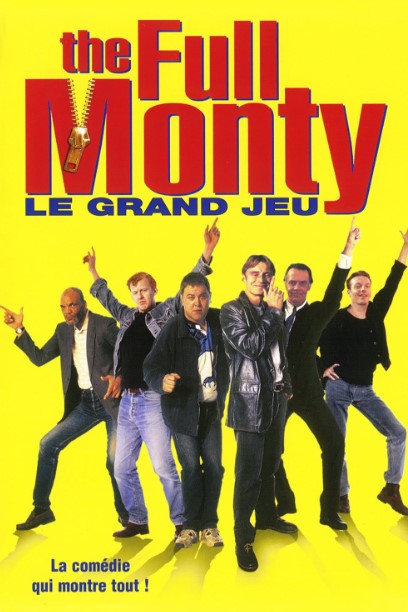 We have had romance, drama, and comedy recommendations, and it's about time we venture into the black comedy zone. It courageous approaches the sensitive topic of unemployment right off the bat when a used-to-be prosperous business shut down and rendered its staff jobless.
Gaz Schofield suffers from the consequences as he can't pay for the child support, and his ex-wife is looking forward to getting her custody of their only child Nathan. Desperate for financial control as well as Nathan's love, he takes after the Chippendale Dancers and gathers local men to form a striptease group.
Most of the slapsticks in the movie come from scenes where Gaz hosts auditions and practices. Each of his teammates has their situations and struggles in life, and they might have been great materials for drama if the director didn't make them become strippers.
The plot is not unpredictable or anything, but it has a healthy balance between humor and tenderness. If you need no twist and only try to have a good time, you can rely on these hilarious stripper dancers and cackle at their attempts to be regarded as real men.
9. Dance with Me (1998)
Directed by: Randa Haines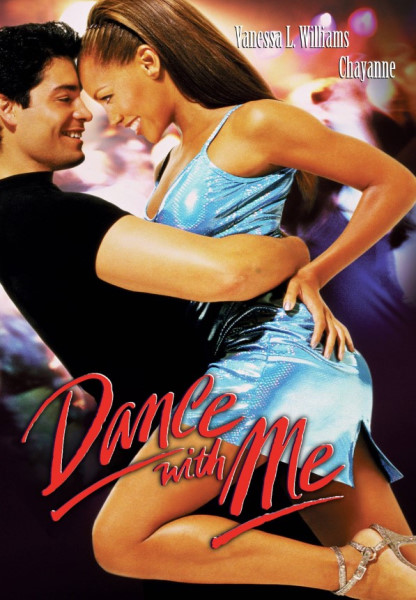 The late 90s dance movies witness a few quality productions, and Dance With Me deserves a mention.
The story opens up to us rather quickly. Not so long after his mother's funeral, Rafael finds a job at a dance studio, and the owner happens to be his father. Of course, it will take him a while to figure it out.
More importantly, the dancers are preparing for a soon-to-come competition, and he is harboring a crush on a colleague named Ruby Sinclair. The attraction is not one-sided, though Ruby chooses dancing over a relationship. She is talented enough to have this mindset: the studio puts all its faith in her in winning the contest.
In a personal view, Ruby might as well be the best character in the entire movie. Aside from portraying a strong woman trying to build a career and regain control, the actress is also a brilliant dancer.
She pulls off skilled moves with a certain stiffness that makes you believe it comes from a great dancer who has been hurt and a female protagonist who needs to feel loved.
Wrapping Up
And that were some mention-worthy dance movies of the 1990s. They are sure to give you a relaxing weekend with their great soundtracks and intricate choreography. If we somehow missed out on your favorite film, don't be shy to drop your recommendations!