The art of dancing has been practiced for many years. It is a way to express yourself, and it can be incredibly entertaining to watch.
If you're looking for some of the best Bollywood dancers to follow, you've come to the right place. These talented performers will make you mesmerized by their skills.
Check them out now!
11 Best Bollywood Dancers To Follow
1. Madhuri Dixit Nene – Best Bollywood dancer of all time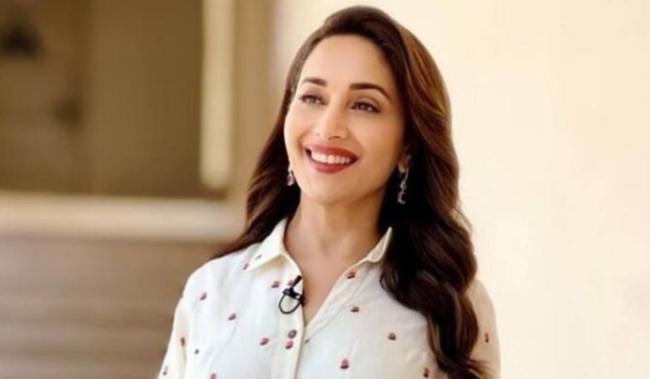 Born on May 15, 1967, in Mumbai, Madhuri Dixit Nene is one of the most popular and acclaimed actresses in Hindi cinema. She has appeared in over 80 films in a career spanning more than two decades.
She has won numerous awards, including six Filmfare Awards, and is one of the few actresses to have received critical acclaim for her work in both mainstream commercial cinema and art house films.
Madhuri is one of the best Bollywood dancers in India for her ability to perform a wide range of styles. She has also choreographed several dance routines for films and stage shows.
Her dance moves are known to be very graceful and elegant. She always manages to bring a smile to everyone's face when she dances.
2. Aishwarya Rai Bachchan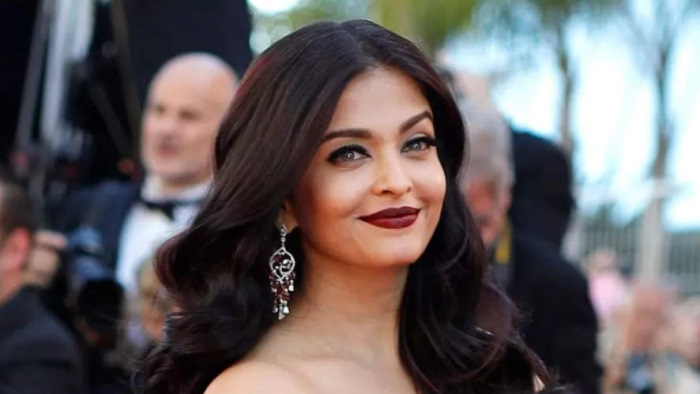 Aishwarya Rai Bachchan (born November 1, 1973) is an Indian actress who won the Miss World pageant in 1994.
Rai has received numerous awards and accolades, including two Filmfare Awards from eleven nominations.
In 2009, Rai was honored with the Padma Shri by the Government of India. In 2012, she got the Ordre des Arts et des Lettres from the Government of France.
Rai was frequently referred to in the media as "the most beautiful woman in the world".
Rai is well-known for her graceful dancing skills. She has showcased her talent in several Bollywood films.
Some of her best dance performances include the song 'Kajra Re' from the film 'Bunty Aur Babli', 'Dola Re Dola' from 'Devdas', and 'Om Shanti Om' from the title track of the same film.
3. Shraddha Kapoor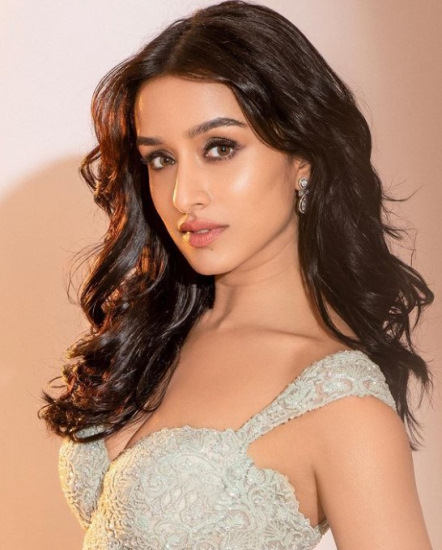 Shraddha Kapoor is one of the most popular actresses in Bollywood. She has worked in many successful films such as Aashiqui 2, Ek Villain, and Haider.
She is also known for her great acting performances in both commercial and critical films. Some of the highlights of Shraddha Kapoor's career include her work in the film Aashiqui 2, which was a huge commercial success.
She also won critical acclaim for her performance in the film Haider. In addition to her work in Bollywood, she has also worked in several Telugu and Tamil films.
Shraddha Kapoor is well-known for her amazing dance skills. She has wowed audiences with her performances in numerous films, and her moves seem to leave everyone mesmerized.
One of the best things about Shraddha's dancing is that she always looks like she's having so much fun doing it.
You won't forget how amazing her performance is in films like ABCD 2 and Baaghi. When she dances, people can feel her energy and infectious enthusiasm.
4. Deepika Padukone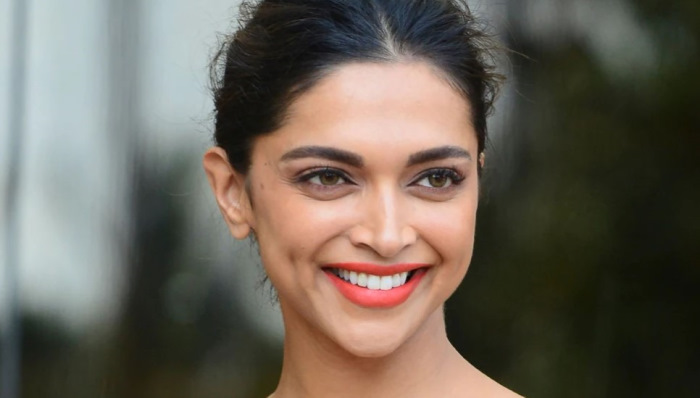 Deepika was born on January 5, 1986, in Copenhagen, Denmark, to parents who were both badminton players.
She is one of the most successful and highest-paid actresses in India. She has appeared in over 50 films in her career, which spans over a decade.
Deepika has won several awards, including three Filmfare Awards. Deepika made her acting debut with the 2006 film "Aishwarya".
She went on to star in several commercially successful films such as "Om Shanti Om", "Goliyon Ki Raasleela Ram-Leela", "Piku" and "Bajirao Mastani".
Deepika Padukone is also one of the best Bollywood female dancers and has shown off her skills in many of her films.
In "Ghoomar" from Padmaavat's (2018) traditional Rajasthani dance, Deepika looks absolutely stunning in her heavy lehenga and traditional jewelry. She performs the Ghoomar with grace and elegance and looks like a true queen.
Besides, in "Pinga" by Bajirao Mastani (2015), Deepika Padukone's Pinga dance with co-star Priyanka Chopra is unforgettable. The two actresses look gorgeous in their traditional Marathi sarees, and their chemistry is undeniable.
Deepika's graceful moves and expressions make this dance even more special.
5. Nora Fatehi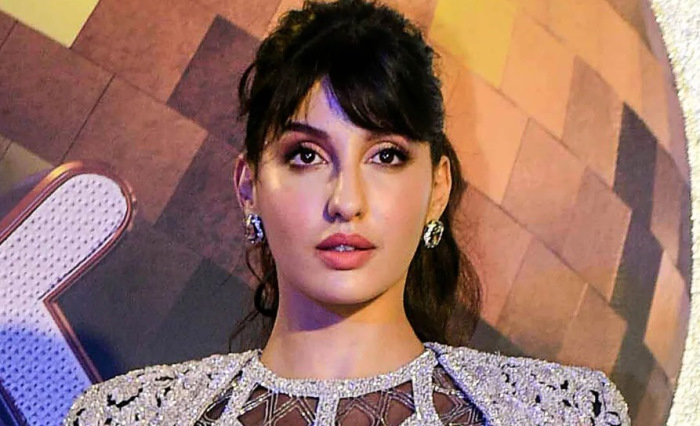 Nora Fatehi was born in Canada on February 6, 1992. She is of Moroccan and Canadian descent.
Nora started off as a dancer and model. She has appeared in music videos for artists such as Drake and Pitbull.
In the Hindi film "Roar: Tigers of the Sundarbans," Nora made her acting debut. She has also starred in the Telugu film "Oopiri" and the Tamil film "Bhagamathi". Nora is currently one of the most popular actresses in India.
Nora Fatehi's dancing skills are truly unique and impressive. She has a natural ability to mesmerize audiences with her moves.
She appeared in the song "Dilbar" from the film Satyameva Jayate (2018), and "Manohari" from the film "Baahubali: The Beginning" (2015).
Her performance was widely appreciated and she received critical acclaim for her dance skills.
6. Ranveer Singh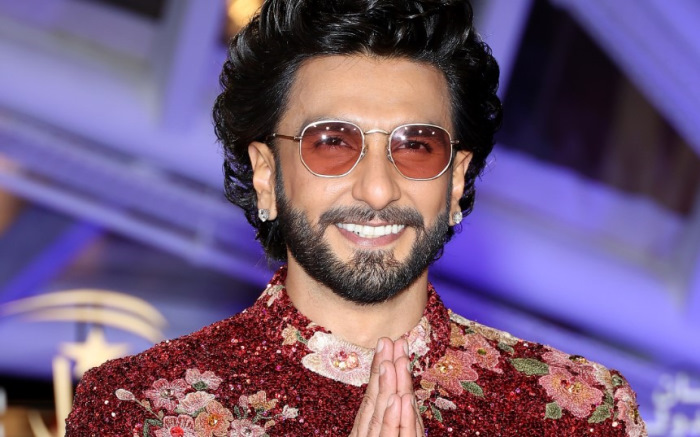 Ranveer Singh was born in Mumbai, India, on July 6, 1985. He is a famous Indian actor and dancer.
He made his debut in the 2010 film "Band Baaja Baaraat", and has since gone on to star in hit films such as "Gunday" (2014), "Bajirao Mastani" (2015), and "Padmaavat" (2018).
Singh is known for his energetic and larger-than-life personality. In addition to his acting career, he is also a successful model and entrepreneur.
Ranveer Singh has won numerous awards for his dancing skills. He always puts on an amazing show whenever he performs.
Ranveer Singh is definitely a force to be reckoned with when it comes to dancing. In fact, his dancing abilities were put to the test recently when he was pitted against Tiger Shroff in a dance-off on the reality show "Dance India Dance".
Ranveer proved that he is indeed a force to be reckoned with when it comes to dancing.
7. Tiger Shroff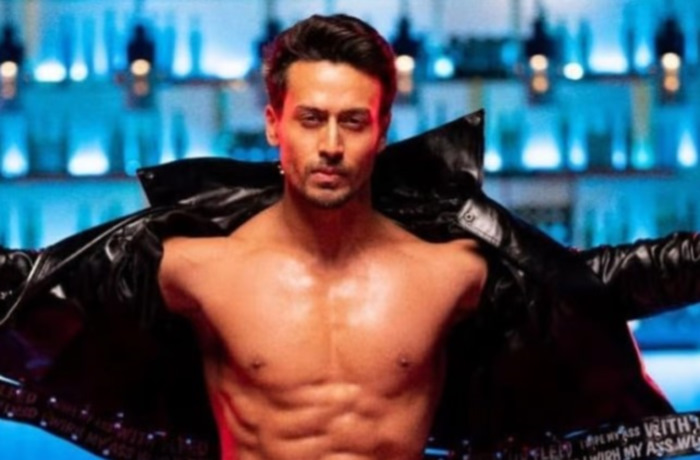 Tiger Shroff was born in Mumbai, India on March 2, 1990. He is an Indian actor and martial artist who works in Hindi-language films. His parents are actor Jackie Shroff and producer Ayesha Dutt.
Shroff subsequently starred in the successful action films Baaghi (2016) and A Flying Jatt (2016). He has also appeared in the romantic comedies Heropanti (2014) and Munna Michael (2017).
Tiger Shroff is an incredible dancer. What sets Tiger Shroff apart from other dancers is his amazing flexibility and acrobatic moves.
His dance routines are often compared to those of international artists such as Michael Jackson and Justin Bieber.
In addition to his natural talent, Shroff has also undergone extensive training in various dance forms like Bharatanatyam, Kathak, Hip-Hop, and Salsa.
Tiger Shroff's dancing ability was first showcased to the world in his debut film Heropanti, for which he won a Filmfare Award for Best Male Debut.
The song "Whistle Baja" features him performing some jaw-dropping moves. He received rave reviews for his performance and went on to win several awards for it.
8. Shahid Kapoor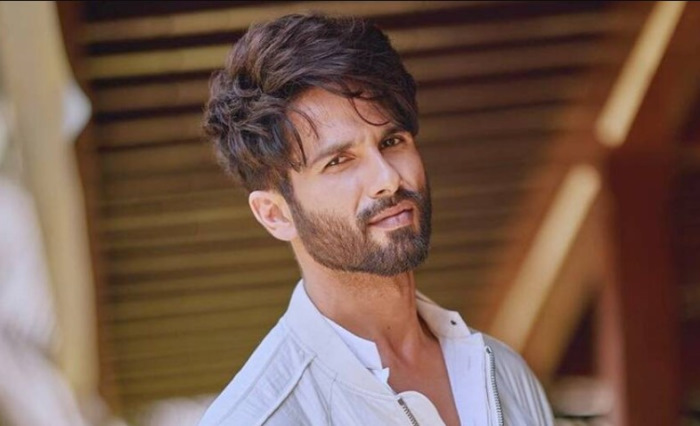 Shahid Kapoor is an Indian actor who has appeared in numerous Bollywood films. He is also a producer and dancer.
Shahid began his career as a background dancer in films such as "Taal" and "Dil To Pagal Hai". He made his acting debut in the film "Ishq Vishk" for which he received critical acclaim.
Since then, Shahid has gone on to star in many successful films such as "Kabhi Alvida Naa Kehna", "Jab We Met" and "Kaminey". He has also won several awards for his work, including the Filmfare Award for Best Actor.
Shahid is also a very versatile dancer, able to adapt his style to different songs and genres. He has danced to everything from traditional Hindi film songs to international pop hits, and always manages to put his own spin on the moves.
He has a rare talent for embodying the rhythms and movements of different dance styles, whether it's classical Indian dance or contemporary Bollywood.
9. Hrithik Roshan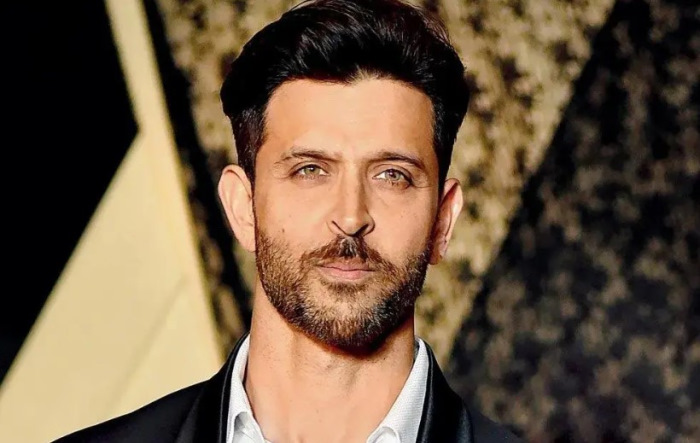 Indian actor Hrithik Roshan performs in Bollywood movies. He has established himself as one of the leading actors in Hindi cinema with his critically acclaimed performances and impressive box-office record.
A four-time Filmfare Award winner, he is cited in the media as one of the most attractive male celebrities in India.
Roshan began his career with Kaho Naa Pyaar Hai (2000), for which he received several awards, including the Filmfare Award for Best Male Debut.
His performance in Koi Mil Gaya (2003) earned him the Filmfare Award for Best Actor.
Hrithik Roshan is one of Bollywood's top dancers. He has mesmerized audiences with his amazing dance moves in numerous films.
Some of his best dance performances include his iconic rain dance in "Koi Mil Gaya", the title track of "Bang Bang" and the club song "Dheela Hai" from "Tevar".
Roshan's excellent dancing skills are not just restricted to Bollywood. He has also given some outstanding dance performances on international stages.
His most popular international performance was at the IIFA Awards in Singapore, where he wowed the crowd with a medley of his hit songs.
10. Prabhu Deva – Best male dancer in Bollywood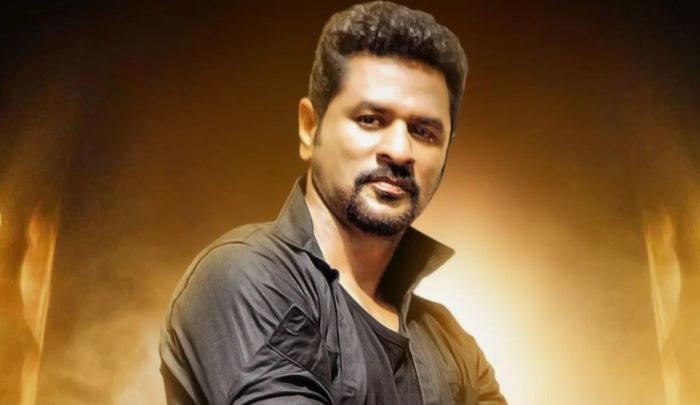 Prabhu Deva was born in Mysore, Karnataka, on April 3, 1973. He is an Indian dancer, choreographer, film director, and actor. He has contributed to films in Kannada, Tamil, Telugu, Hindi, Malayalam, and Telugu.
There's no doubt that Prabhu Deva is one of the best dancers in Bollywood. One of his best dance performances has to be from the film "Wanted".
The choreography is amazing, and Prabhu Deva definitely brings it to life with his performance. He makes it look so effortless and natural. You can see the joy that he gets from dancing. It's truly a mesmerizing performance.
Another great dance performance from Prabhu Deva is from the film "ABCD: Any Body Can Dance". The whole film is a celebration of dance, and Prabhu Deva's performance is one of the highlights.
He shows off his incredible flexibility and athleticism making it all look so easy. It's an amazing display of his talent and skill.
11. GOVINDA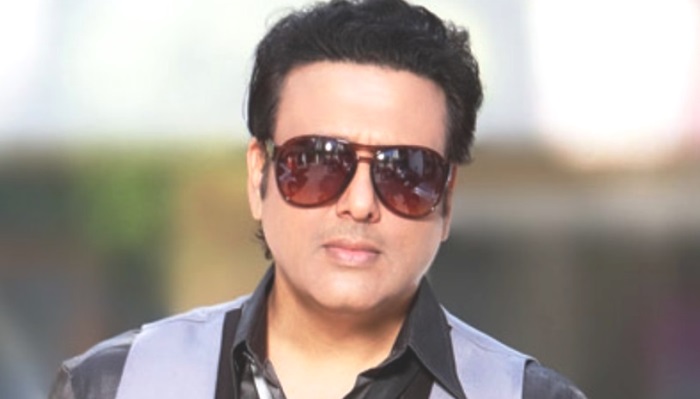 Govind Arun Ahuja, popularly known as Govinda, is an Indian actor, comedian, dancer, and former politician who has left an indelible mark on the Hindi and Punjabi film industry.
Born on December 21, 1963, Govinda has appeared in over 165 films, solidifying his position as one of India's most beloved actors.
Renowned for his slapstick performances and exceptional dancing skills, he has garnered 12 Filmfare Award nominations, winning two Filmfare Special Awards and a Filmfare Award for Best Comedian.
In the 1980s, Govinda began his career as an action and dancing hero, delivering successful films such as "Ilzaam" (1986), "Hatya" (1988), and "Hum" (1991).
However, he later reinvented himself as a comic hero in the 1990s, with iconic roles in movies like "Shola Aur Shabnam" (1992) and "Aankhen" (1993).
These successes paved the way for his lead roles in numerous commercially successful comedy films, including "Raja Babu" (1994), "Coolie No. 1" (1995), and "Hero No. 1" (1997).
Despite facing some setbacks in the 2000s, Govinda bounced back with notable performances in films like "Bhagam Bhag" (2006), "Partner" (2007), and "Holiday" (2014).
He ventured into television as a judge on the reality show "Dance India Dance Super Moms" in 2015.
Apart from his acting career, Govinda served as a member of the Parliament of India from 2004 to 2009, representing the Mumbai North constituency.
With his versatile talent and immense popularity, Govinda continues to entertain and inspire audiences with his charismatic presence on both the big screen and television.
Conclusion
India film industry, Bollywood, is world-famous for its lavish musical productions and intricate dance sequences.
If you're interested in learning more about Bollywood-style dancing, or just want to watch some impressive dancers, find it here in our list of best Bollywood dancers.
From professionals to up-and-coming talents, these dancers are sure to inspire you with their stunning moves and creative choreography.