Salsa, which evolved from a fusion of African and Latin American music and dance, remains a popular form of expression around the world. And salsa dancers have captivated audiences with their energetic and passionate performances of this dynamic dance.
In this article, we will look at some of the most famous salsa dancers throughout history. These great dancers have left their mark on the dance world and continue to inspire others, from legends of the past to modern-day superstars.
10 World-Famous Salsa Dancers That Inspire The Dance World
1. Albert Torres – Most famous salsa dancer in history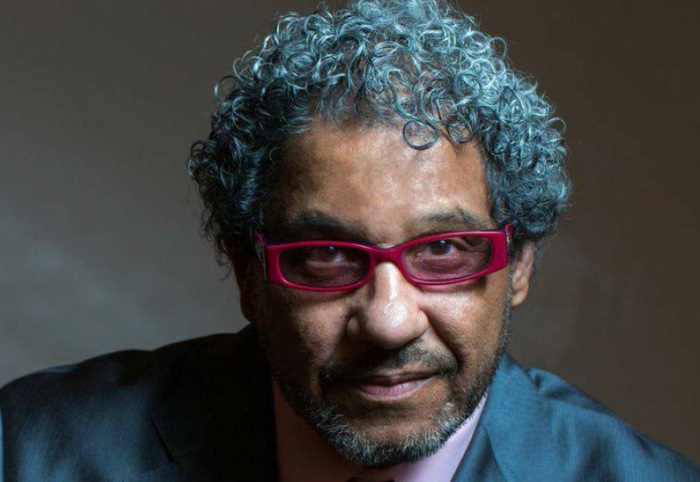 Albert Torres is widely regarded as the most famous salsa dancer of all time. He was born in 1956 in New York City and grew up with his mother's love of salsa.
He moved to Puerto Rico with his family when he was 12 years old, where his love of salsa blossomed. Albert has become synonymous with the salsa world due to his dynamic and energetic performances throughout his career.
Albert has also made an impression as a salsa promoter and organizer. He founded Albert Torres Productions, which organizes salsa events and congresses all over the world. He also founded the World Salsa Championships, which is widely regarded as the world's largest and most prestigious salsa competition.
Albert was well-known for his contributions to the development of salsa music, in addition to his accomplishments as a dancer and promoter. He had collaborated with many of the world's greatest salsa musicians, helping to shape the sound of salsa music as we know it today.
He passed away in 2017, which shocked the salsa world. His devotion to salsa and Latin music will live on in the hearts of those who adore this dance genre.
Check more: What to Wear Salsa Dancing?
2. Amneris Martinez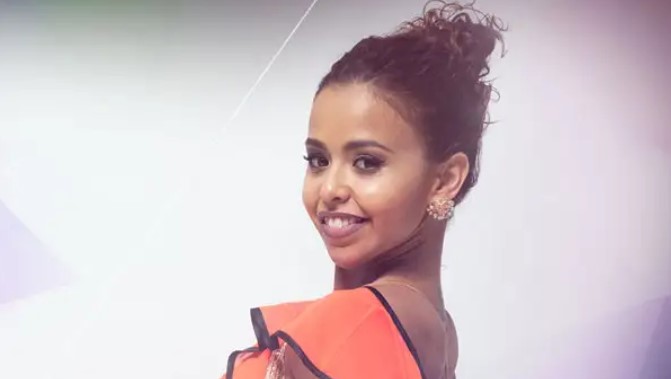 Ammeris Martinez is a talented salsa dancer and choreographer from Puerto Rico. She was born in 1984 and has been a prominent figure in the salsa world for over a decade, known for her dynamic and energetic performances. She is widely recognized for her original style of dance and flavor, also known as "sabrosura".
Ammeris has received numerous national and international awards for her contributions to salsa dancing throughout her career. She has won the World Salsa Championship on multiple occasions, cementing her place as one of the best salsa dancers of all time.
Ammeris Martinez, in addition to being a solo artist, had the pleasure of working for many years with Dominican Republic dancer Juan Matos. For many years, the two dancers have collaborated and have become known for their seamless and graceful dance routines that showcase their skill and chemistry as a dance couple.
You'll love: 40+ Best Latin Dancing Songs To Dance To
3. Antonio and Jasmina Berardi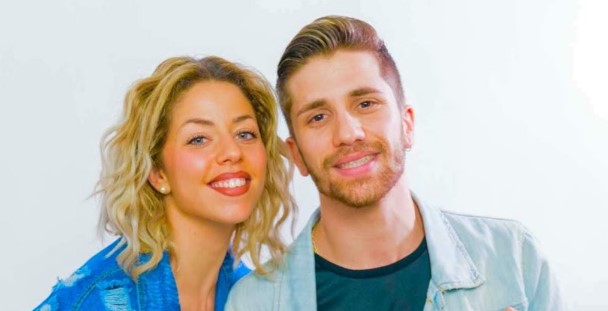 Antonio and Jasmina Berardi are a sibling duo known for their high-energy salsa performances. They began dancing at the age of six in Italy and fell in love with salsa ten years later.
The young couple began by learning Cuban Salsa and Afro-Movement. But it is their most recent passion, Mambo, that has made them famous all over the world. They took the salsa world by storm, becoming Europe's hottest salsa couple, with the perfect combination of classic Mambo and breathtaking modern flair.
They have won World Championships in Salsa, Bachata, Latin, and Merengue. They now work as salsa instructors in some of the most prestigious and professionally certified Latin dancer programs.
4. Eddie Torres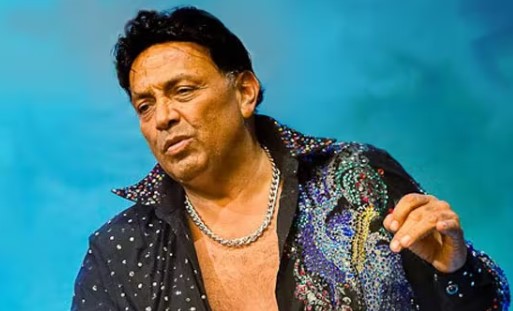 Eddie Torres, a New York-based salsa dancer, and choreographer, is a living legend. He was born in 1950 and has worked extensively in the salsa scene. He is well-known for his unique technique, which emphasizes precise and angular footwork.
Eddie has been dancing and teaching salsa for over 40 years and has taught thousands of dancers how to perform in his distinctive style.
Eddie is well-known for his salsa dancing with his wife, Maria Torres, who is also a talented dancer. If Eddie is the King of New York-style mambo, Maria, Eddie's wife, is the Queen. These two are the ideal couple for partnerships involving the New York mambo dance.
5. Fernando Sosa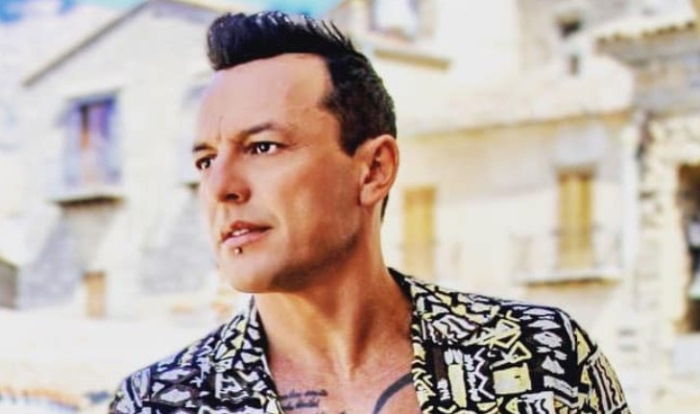 Fernando Sosa is a talented Uruguayan salsa dancer. Born in 1977, he devoted himself with zeal to various sporting activities, particularly football, and achieved outstanding results during his youth.
Since 1993, when he moved to Italy and met the great Cuban master Alberto Valdes, Fernando has been hooked on salsa. He began teaching his first course and touring with his performance act throughout Italy after gaining mature experience in dance performance.
Fernando joined the famous performance group "Otra Idea" with Alberto Valdes in 1998, performing in a variety of styles ranging from Jazz to Hip Hop, Afro, Rumba, and, of course, Salsa.
Fernando and Rafael Gonzalez later founded the Tropical Gem dance company in 2000. In the same year, they made their debut with their new group at the World Salsa Meeting in Milan, and they went on to dance at various Congresses around the world.
He established Sosa Academy, the first dance and fitness academy, in 2008. Fernando Sosa now works as a salsa instructor with over 1,000 students in his dance academies.
Fernando has dedicated himself to spreading the newest salsa styles, in which dancers interpret musical instruments in songs with dance movements. He, along with many other world-renowned dancers, has undoubtedly ushered in a new era of dance.
Read more: How To Dance Cumbia For Beginners?
6. Joe Cassini
Joe Cassini is an accomplished salsa dancer from Los Angeles. Along with Albert Torres and Laura Canellias, he is regarded as a pioneer in the development and growth of L.A. Style Salsa. Previously trained and worked in ballet companies, he has added the flair of his previous jazz and ballet experience to the modern Mambo and passionate Salsa steps that are used today.
Joe was the first dance partner of Ann Margaret, who was twice nominated for an Academy Award, winner of five Golden Globe Awards, winner of four Emmys, and twice named Box Office Star of the Year, in Las Vegas early in his career.
Joe Cassini is not only a popular salsa dancer, but also an accomplished producer, director, and choreographer who has worked with some of Hollywood's best dancers and celebrities.
He received the Feather Award for Best Professional Choreographer Director at the 6th Annual Feather Awards in 1996 for his creative contribution to the entertainment industry.
7. Johnny Vasquez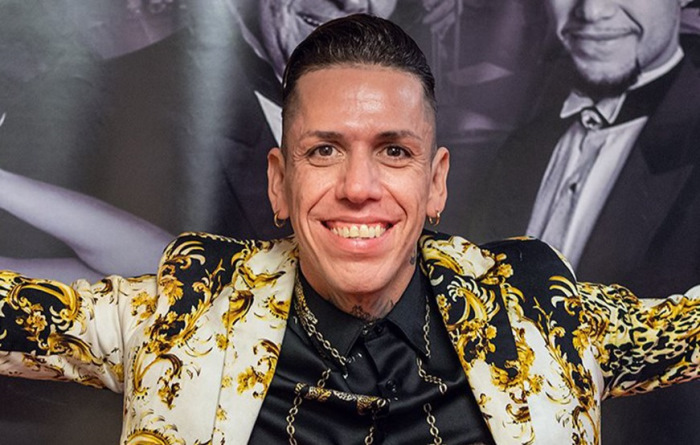 Johnny Vazquez was born in Guadalajara, Mexico in 1979. He grew up in Los Angeles and now lives in Milano, Italy. He didn't start salsa dancing until he was 14 and moved to Los Angeles.
The Vazquez brothers, Johnny, Luis, and Francisco Vazquez, revolutionized salsa dancing around the world. By co-inventing the "Los Angeles Style Salsa," they cemented their place in the history of salsa dance.
The great Maestro Eddie Torres christened Johnny "The Prince of Salsa" or "El Principe della Salsa" at the World's First Salsa Congress in Puerto Rico.
Throughout his career, Johnny Vazquez has won World championship titles three times in a row, at the Great Mayan Club in LA. This is the World Salsa Dance Competition and was judged by international stars like Jennifer Lopez and Tito Puente. He is the only salsa dancer in the world to achieve this feat.
For three years, Johnny has participated in numerous international and national salsa congresses, festivals, and Latin associations throughout Europe with Shani Talmor.
Johnny, along with his company "Imperio Azteca," is widely regarded as one of the world's best salsa instructors. For over 25 years, he has been regarded as one of the world's best Latin dancers. Some of the world's best dancers still consider him to be their coach and source of inspiration.
8. Liz Rojas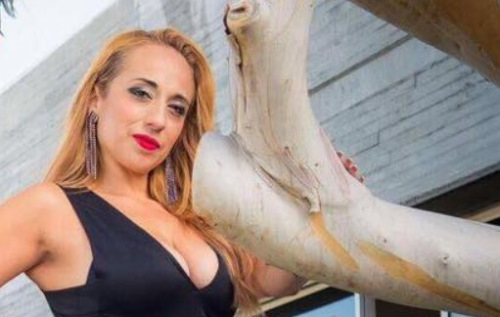 Liz Rojas is a famous female salsa dancer. She is the Co-Founder and Co-Director of Salsamania Dance Company, as well as the Annual San Francisco Salsa Festival.
She and her partner, John Narvaez, have won numerous competitions, including the World Salsa Championships, the World Latin Cup, and the US Salsa Open.
John and Liz immigrated to the United States from Colombia when they were 11 and 10, respectively. They are now one of the world's most accomplished competitive Salsa dance couples.
The duo is known for their hypnotic performances that combine grace, speed, and technical difficulty. They are also recognized for their ability to provide innovative, approachable, and entertaining salsa dance instruction.
9. Magna Gopal – Famous salsa dancer in India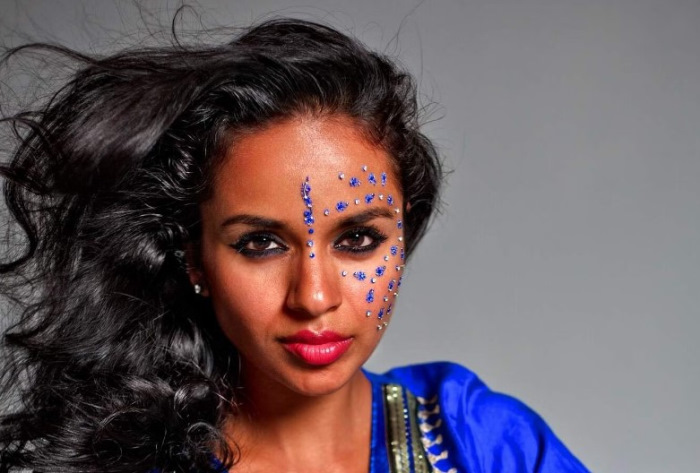 Magna Gopal is an inspiration to dancers and women in general. She rose from having no dancing experience to becoming one of the best female salsa instructors in an industry dominated by male counterparts.
She was born in India and moved to Canada with her family, where she earned a BA in Economics and International Relations at the University of Toronto while immersing herself in Latin dance culture.
Magna Gopal is now one of the leading instructors and performers in the global salsa industry, with over 15,000 followers on social media. She is internationally renowned for her teaching methods, creative musicality, and effortless ability to connect, relate, and transfer knowledge to almost any demographic.
She has taught and performed in over five countries, sharing the stage with well-known dancers and top Latin bands such as Jimmy Bosch, El Gran Combo, New Swing Sextet, Mambo Legends, and Bronx Horns.
10. Oliver Pineda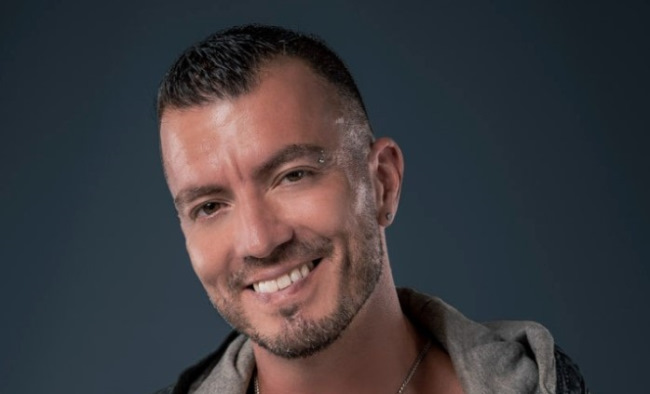 Oliver Pineda is the only ten-time World Salsa Champion from Australia. This young man, who was born in Australia and is of Chilean descent, began dancing Salsa at the age of ten.
Oliver has been dancing for over 30 years and has won 5 World Salsa Championship titles with former celebrity dance partner Luda Kroitor.
Oliver co-founded Latin Motion Dance Academy with Natalie Zeller in the year 2000 and serves as its Founder and Director. In 2018, he launched his online Salsa class 'Oliver Pineda Dance,' allowing salsa fans all over the world to learn his salsa dancing style from the comfort of their own homes.
His distinct dance style and precise teaching methods have earned him a reputation as one of the world's most admired and sought-after Salsa dancers and instructors.
Final Words
Thanks to their talent and dedication, the greatest salsa dancers have changed the world of dance for the better. From historical figures to contemporary superstars, these renowned salsa dancers inspire us all.
When dancing, always remember their legacy to be reminded of the strength and beauty of salsa. The legendary figures will always be an inspiration to both dancers and fans.