The emphasis on choreography is one of the main aspects of K-pop that distinguishes it from other genres. K-pop dance routines are renowned for their precision, complexity, and synchronization, making the most skilled dancers struggle.
This blog article will look at the 14 best K-pop dancers who have wowed audiences with their ability to nail dance moves.
So, whether you're a seasoned dancer or a K-pop fan, keep reading to learn about the best of the best K-pop dancers.
14 Best K-Pop Dancers To Nail The Dance Moves
7 Best Male K-Pop Dancers
7. Taeyong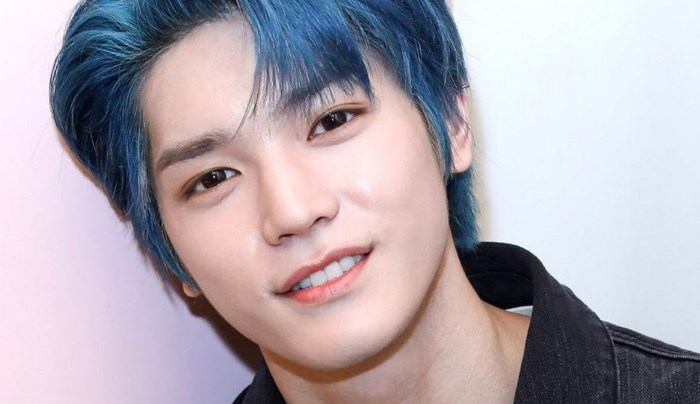 Lee Tae-Yong, commonly known as Taeyong, is a South Korean rapper, vocalist, songwriter, and dancer. He was born on July 1, 1995, in Gwanak-gu, Seoul.
He is a member and leader of the South Korean boy band NCT under SM Entertainment. He debuted in the group's first sub-unit, NCT U, in 2016 and subsequently became the leader of the group's second sub-unit, NCT 127.
Taeyong is well-known for his dancing abilities, having become the main dancer of NCT 127 despite having no previous dance training.
6. Hyunjin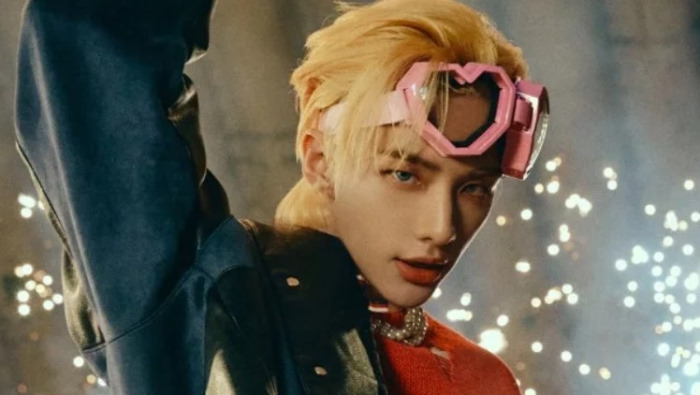 Hyunjin is a member of the Stray Kids male band from South Korea. He was born in Seoul, on March 20, 2000.
Hyunjin is the group's main dancer, lead rapper, sub-vocalist and visual.
JYP Entertainment spotted Hyunjin while he was shopping with his mother and hired him as a trainee. He debuted in 2018 with Stray Kids and has since published several songs, including "Miss You" and "Ice.Cream."
Hyunjin's career took a brief pause in February 2021 when he was accused of school bullying. But he soon resumed performing in July of that year.
He was chosen as Studio Choom's Artist Of The Month in October 2021, with a special show.
Check more: Top 10 Famous K-pop Backup Dancers
5. Hoshi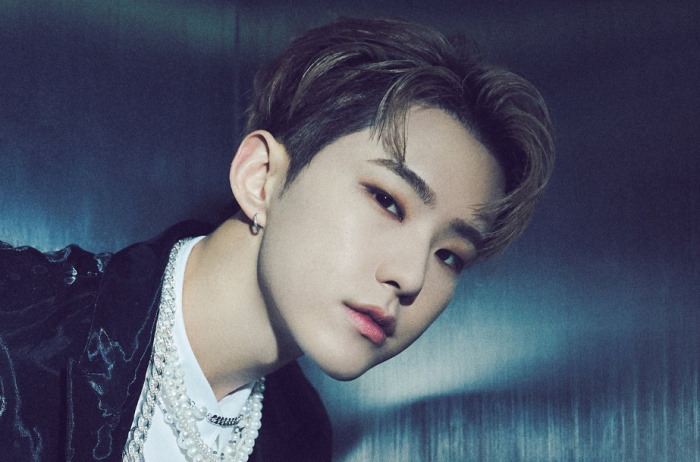 Hoshi was born in Namyangju, Gyeonggi Province, South Korea, on June 15, 1996. He is the leader of the Performance Team and a part of the South Korean boy band Seventeen.
Hoshi is famous for his exceptional dancing abilities and ability to craft unique and innovative choreography. He's been praised for his precise and powerful movements and ability to express feeling through dance.
Hoshi choreographed many of Seventeen's most iconic performances and those of other performers, such as NU'EST.
Seventeen's music and performances have become synonymous with Hoshi's dancing and choreography. That's why Hoshi is widely regarded as one of the best dancers in the K-pop industry.
4. Ten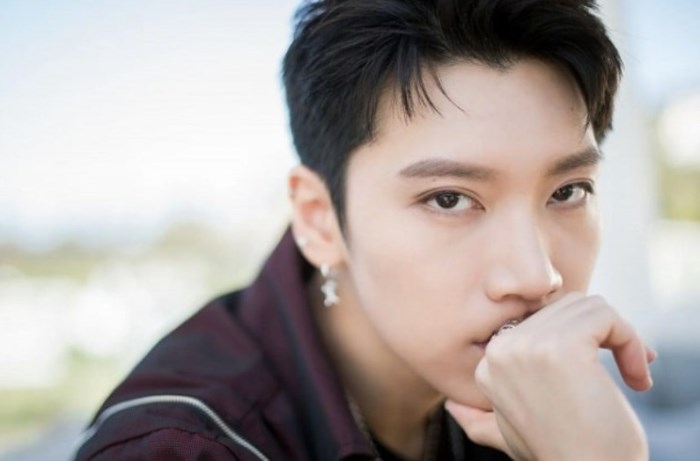 Ten, whose full name is Chittaphon Leechaiyapornku, was born on February 27, 1996, in Bangkok, Thailand.
He is a Thai vocalist and dancer of the South Korean boy band NCT, its subgroups NCT U and WayV, and the supergroup SuperM.
Through the SM Station project, he has also released several solo songs.
Ten is well-known for his performing and choreography abilities. He has competed in dance competitions and won the Uniform challenge in the television program Hit the Stage.
He is multilingual and can communicate in Thai, English, Korean, and Mandarin.
Ten has been featured in web series and television shows such as Food Truck Battle and Great Dance Crew, in addition to his music success.
3. J-Hope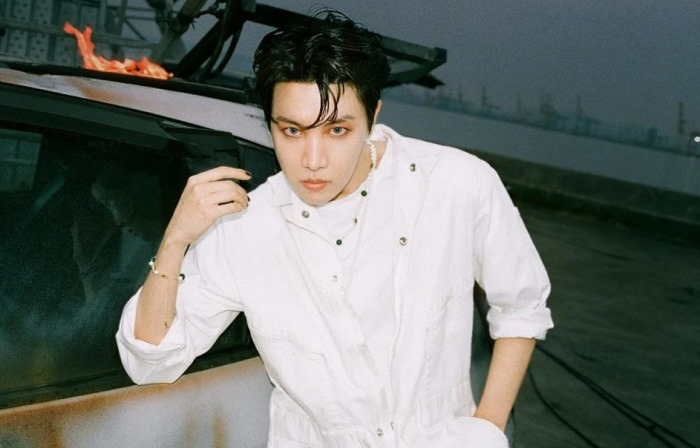 J-Hope, whose real name is Jung Ho-Seok, is a South Korean rapper, singer-songwriter, dancer, and record producer.
Born on February 18, 1994, J-Hope became a member of the boy band BTS when he was only 19.
J-Hope received numerous local dance awards, including first place in a national dance competition in 2008. He is also a Korean artist who has achieved great global success in the music business.
His first solo mixtape, Hope World, was most notable, published in 2018. It garnered favorable reviews from critics and peaked at number 38 on the US Billboard 200. It's the highest-charting album by a Korean solo artist then.
J-Hope is known for his charitable efforts, such as his membership in the "Green Noble Club" and contributions to Child Fund Korea.
2. Jungkook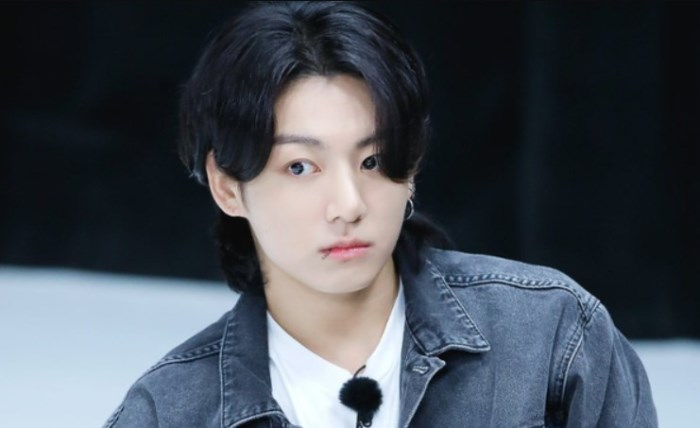 If you like K-pop, there's no way you haven't heard of Jungkook of BTS – a talented young Korean artist rapidly rising in the Korean music scene and around the globe.
Jungkook (Jeon Jung-kook) is a South Korean singer born on September 1, 1997, in Busan, South Korea. He is a vocalist and part of the South Korean boy band BTS.
Jungkook has gotten dance instruction from Movement Lifestyle in Los Angeles in preparation for his debut.
He has also recorded three solo songs for BTS, all of which are charted on South Korea's Gaon Digital Chart.
Jungkook, in addition to his music career, has become a well-known figure on social media for his fashion sense and influence in the entertainment business.
1. Jimin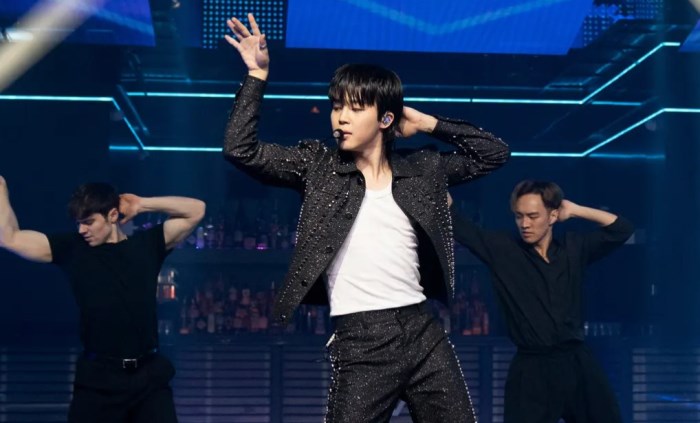 Park Ji-min, a South Korean singer and performer, was born on October 13, 1995. He is usually known by his stage name Jimin.
He is a South Korean boy band BTS member, which debuted in 2013 under the Big Hit Entertainment record company.
Jimin is well-known for his exceptional dancing abilities and is frequently praised for his smooth and elegant stage motions.
Before joining Big Hit Entertainment, he studied contemporary dance. He was a top student in the modern dance section at Busan High School of Arts.
As a result, it is not surprising that Jimin has emerged as one of the best male dancers in K-pop today.
7 Best Female K-Pop Dancers
7. Rosé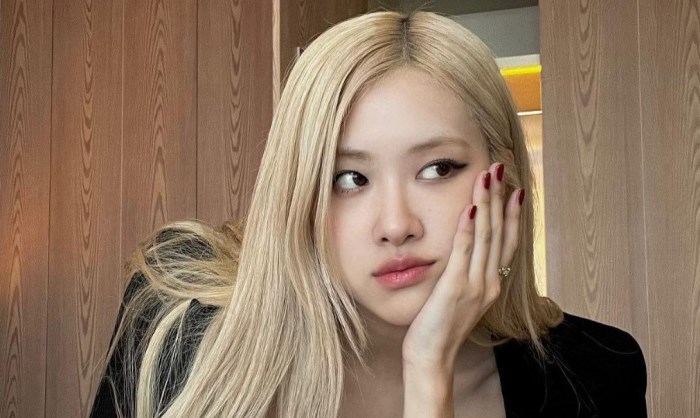 Roseanne Park, also known as Rosé, is a South Korean-born Korean-New Zealander vocalist and dancer. She was born to South Korean refugee parents in Auckland, New Zealand, on February 11, 1997.
Rosé is a member of the Blackpink girl group, which debuted in August 2016. Her distinctive vocal timbre has earned her the nickname "the golden voice" among supporters.
Rosé is also a talented dancer who has received acclaim for her choreography abilities.
Her single album R, released in March 2021, sold 448,089 copies in its first week. It broke the mark for the highest first-week sales by a Korean female soloist.
Rosé has also been recognized for her effect and influence. She has been named one of the top ten most-followed Koreans on Instagram as of March 2023.
6. Chungha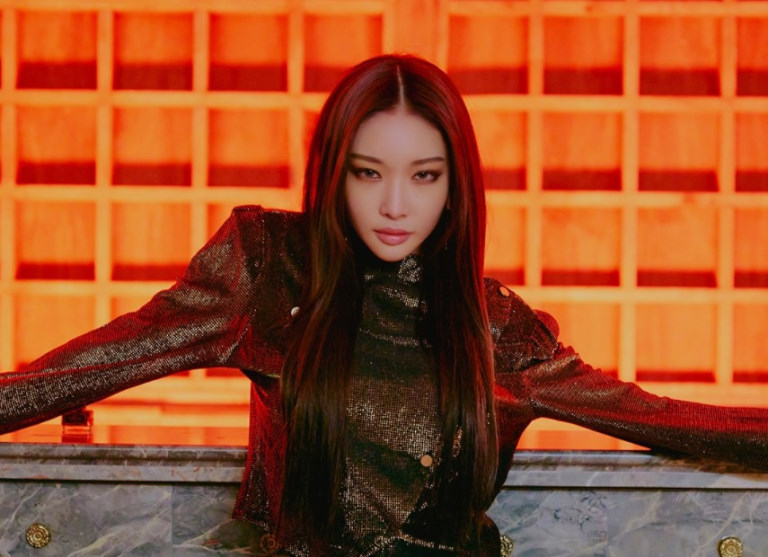 Chungha is a South Korean pop vocalist, dancer, and choreographer who was born in Seoul on February 9, 1996.
She was a member of the female group I.O.I, which formed due to the reality show Produce 101. After the band split up, she made her solo début in 2017 with the extended play Hands on Me.
Chungha's dancing and choreography abilities are outstanding, partly because she majored in dance at Sejong University.
She has also worked with other musicians and appeared on several soundtracks. IU, BoA, and Lee Hyori are among her musical inspirations.
5. Chaeyeon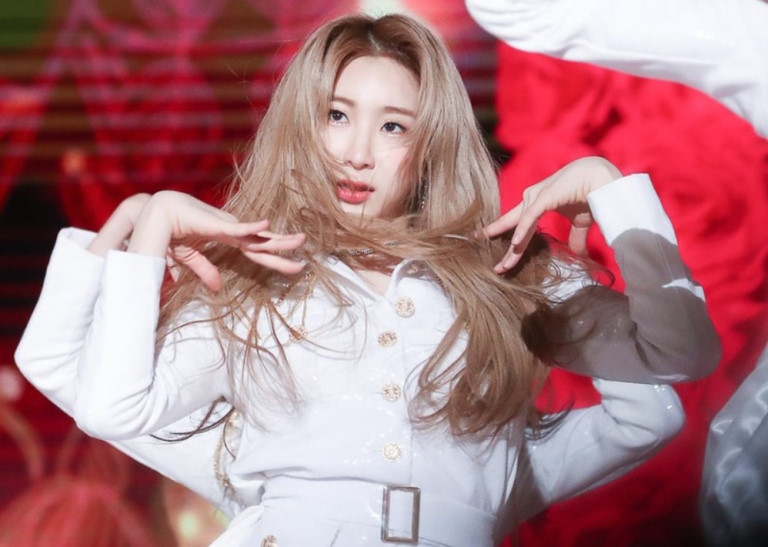 Lee Chae-yeon, best known as Chaeyeon, is a South Korean singer, dancer, rapper, and songwriter. She was born in Yongin, South Korea, on January 11, 2000.
She rose to prominence as a member of the South Korean-Japanese girl group Iz*One after finishing 12th on Mnet's girl group survival program Produce 48.
On October 12, 2022, Chaeyeon made her solo debut with the extended play Hush Rush.
She has appeared on several television programs, including K-pop Star 3, Sixteen, Produce 48, and Street Woman Fighter, thanks to her talent in dance and choreography.
4. Momo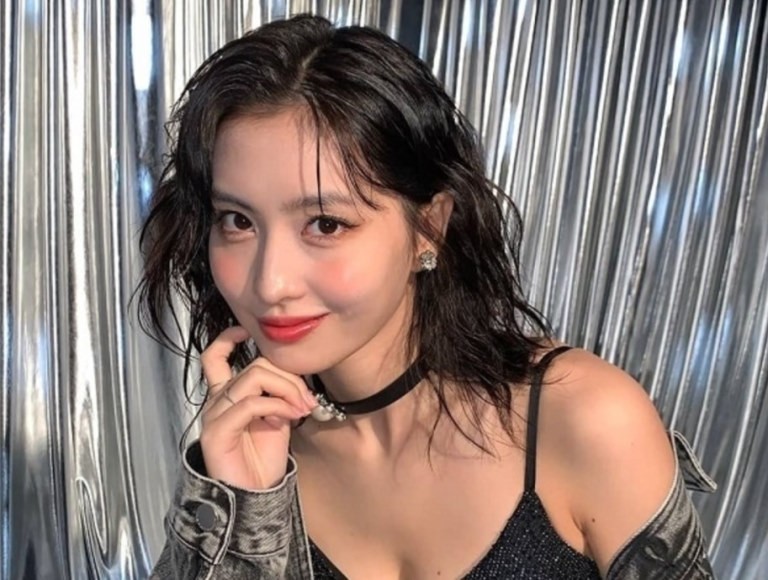 Momo Hirai is a South Korean-based Japanese vocalist, rapper, and dancer. She was born in Kytanabe, Kyoto Prefecture, Japan, on November 9, 1996.
She is one of three Japanese members of the JYP Entertainment-signed South Korean female group Twice.
Momo started dancing at three. Her fans call her the "Dance Machine" and consider her Twice's best dancer.
3. Hyolyn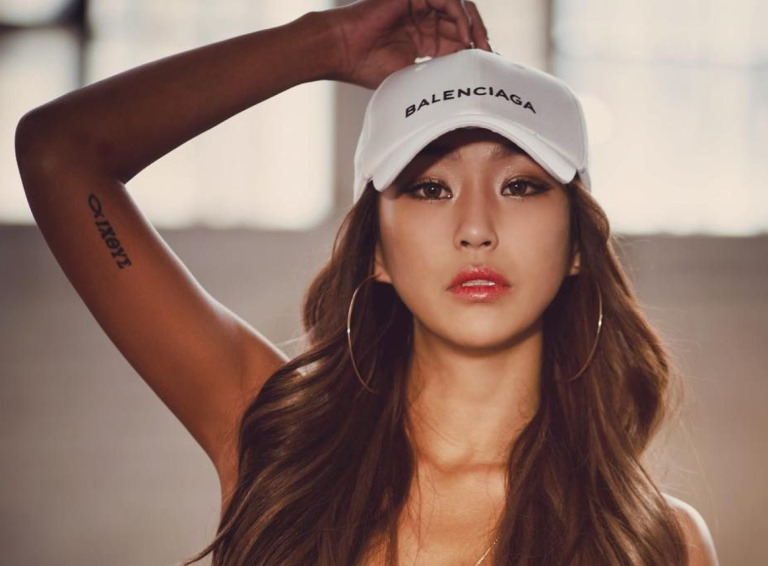 Kim Hyo-Jung, better known as Hyolyn, is a South Korean singer and composer. She was born in Incheon, South Korea, on December 11, 1990.
Hyolyn was a member of the South Korean female group Sistar and its sub-unit Sistar19. She is well-known for her singing, performing abilities, and choreography abilities.
Hyolyn has also released several solo albums, including her third extended play "Ice" in 2022. She has appeared on TV programs such as "I Am a Singer 3" and "Unpretty Rapstar 2."
In addition to being an artist, Hyolyn has been engaged in a variety of philanthropic activities, including fundraising events for children with rare diseases and animal protection organizations
2. Hyuna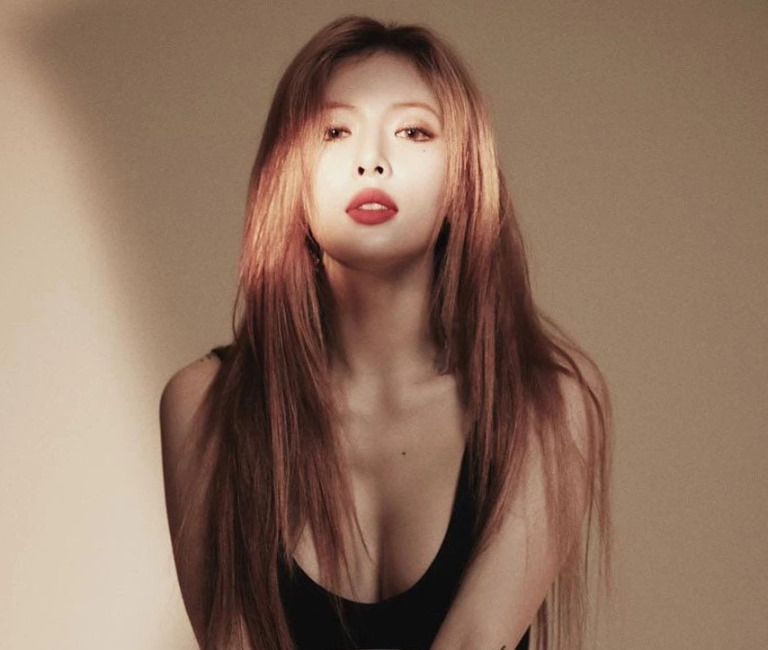 The list of the best K-pop dancers would not be complete without Hyuna.
She has been a K-pop icon for many years and is also older than most of the artists featured in this article. But that doesn't make her image or choreography any less appealing.
Hyuna (full name Kim Hyun-ah) was born in Seoul, South Korea, on June 6, 1992. She debuted in Wonder Girls in February 2007 and subsequently joined the Cube Entertainment girl group 4Minute.
In 2010, she debuted as a solo artist with the release of her debut song "Change," which peaked at number two on South Korea's Gaon Digital Chart.
Hyuna is well-known for her dancing and choreography abilities and her energetic and captivating shows.
She is also renowned for her live music and has released several successful albums, including Bubble Pop! (2011), A Talk (2014), A+ (2015), Following (2017), I'm Not Cool (2021), and Nabillera (2022).
She has also appeared on TV programs such as Dancing with the Stars, Birth of a Family 2, and The Unit: Idol Rebooting Project.
1. Lisa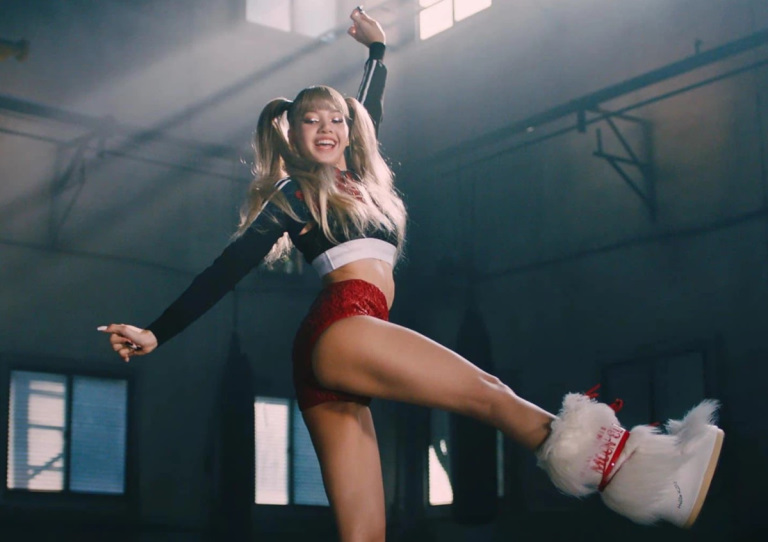 Finally, we arrive at the top of the best female dancers in K-pop, with renowned dancer Lisa.
Lisa, born Lalisa Manobal, is a Thai rapper, performer, and dancer. She was born on March 27, 1997, in the Thai province of Buriram.
Lisa is a member of Blackpink, a South Korean female group that debuted in 2016 under YG Entertainment.
She is well-known for her dancing abilities and has worked as a dance mentor on the Chinese girl group survival show Youth With You Season 2 and the Chinese boy group survival show Youth With You Season 3.
Lisa made her solo debut in September 2021 with her single album "Lalisa," which sold over 736,000 copies in South Korea during its first week of release.
Its music video also received 73.6 million views on YouTube in the first 24 hours of its release, making it the most-viewed music video by a solo artist in the first 24 hours.
The Bottom Line
The K-pop world has influenced many dances and dance styles. That would not have been feasible without the help of exceptional dancers.
The 14 famous K-pop dancers highlighted in this article have raised the bar for choreography and performance. Let's watch these talents grow in the future and anticipate their explosion in the art world.