K-pop is very successful all around the world because it brings a perfect combination of songs, visuals, and most importantly, dance choreography.
Let's take a look at the best female dancers in the K-pop industry ranked by professionals to figure out how important they are.
Top 10 Best Female Dancers In Kpop (Ranked By Professionals)
10. BoA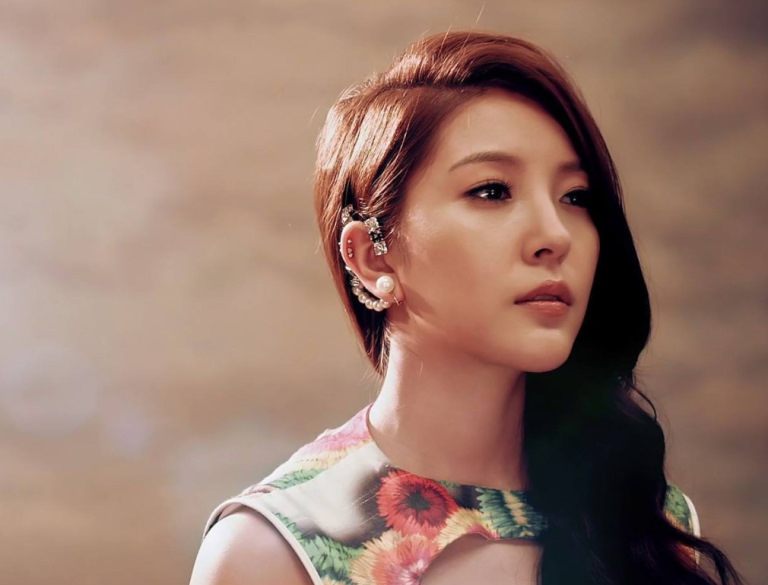 BoA is the professional name of Kwon Bo-ah. She is a famous idol dancer, singer, songwriter, actress, and record producer born in 1986 in South Korea. She is also referred to as the "Queen of K-pop" thanks to her talent.
Her ability was noticed when she came with her older brother to a talent search when she was 12 years old. SM Entertainment trained her for two years then she debut in 2000.
Since BoA made her debut, she has released a lot of studio albums. Her best hit songs include Atlantis Princess, Girls On Top, The Shadow, Shout It Out, etc.
BoA was invited to be the judge of a reality competition show for 3 years in a row. She was also the coach of The Voice of Korea in the third season.
Check more: 14 Best K-Pop Dancers To Nail The Dance Moves
9. Minzy – 2NE1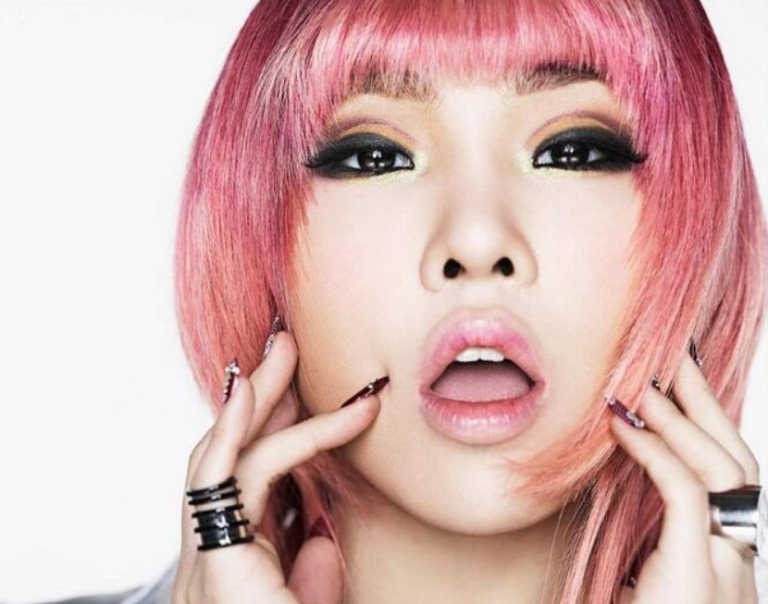 Kong Minzy, professionally known as Minzy, is a singer of MZ Entertainment.
She was born in 1994 in Seoul, South Korea. She used to take part in a lot of dance contests and achieve many awards.
The CEO of YG noticed Minzy when her dance video became viral and got tons of compliments. She was invited to be a member of this agency when she was only 12.
Minzy was the main dancer of the girl group 2NE1, under YG Entertainment. Her first solo album named "Minzy Work 01 Uno" was released in 2017.
Some of the best songs from Minzy you should listen to are Superwoman, Lovely, I Say Woo!, Teamo, and Fantabulous.
She also has a famous collab with CL in the song "Please Don't Go".
8. Yeji – ITZY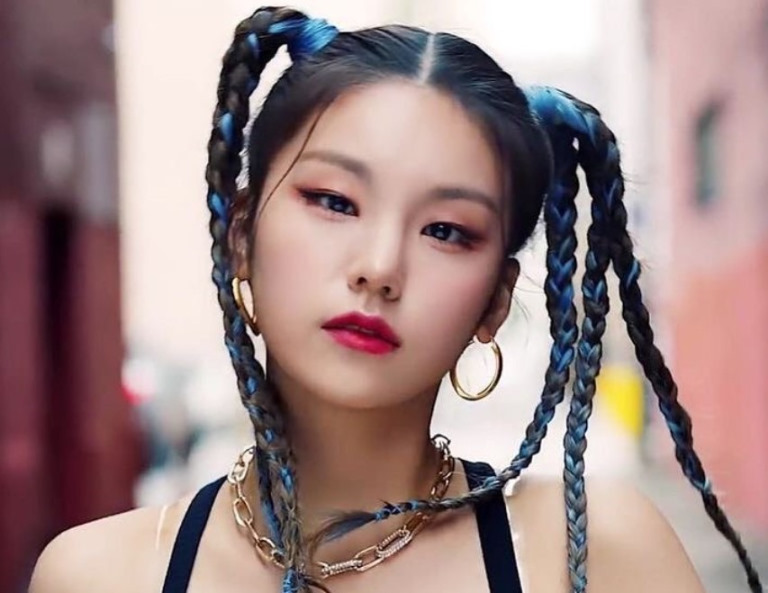 Hwang Ye-Ji, usually known as Yeji, is a dancer, rapper, and singer born in 2000 in South Korea. She is now leading the girl group ITZY.
Until now, she has released one studio album "Crazy in Love", four mini-albums, and two digital singles. One of her best albums is IT'z ITZY, which is written in Japanese.
Besides singing and dancing, she also played a cameo in the drama "Twenty Again". She appeared in two reality shows including Stray Kids, and The Fan.
Yeji with her group ITZY has been nominated and got a lot of awards. This girl group is the fastest to win the first music show.
She also achieved the Asia Artist Awards, Melon Music Awards, Genie Music Awards, Mnet Asian Music Awards, and more with her group.
7. Chungha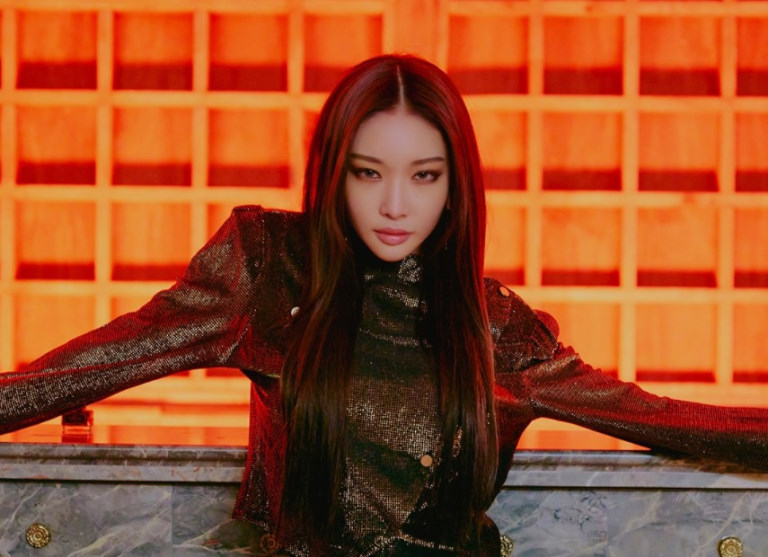 Chungha (or Kim Chung-ha) is a dancer, singer, and choreographer born in 1996, in South Korea. This girl K-pop dancer studied dance at Sejong University.
She revealed in one of her interviews that she had been dancing for 7 years before she debuted.
Chungha ranked fourth position in the survival show called "Produce 101", and debuted as a member of I.O.I. After I.O.I disbanded in 2017, she became a solo artist with a mini-album "Hands on Me".
Her most well-known song is "Gotta Go", which reached the highest position on the chart. It ranked 20th position in the Korean Top 40 Top Chart and stayed on the list for 156 weeks.
Some other songs you may love include Snapping, Bicycle, Play, Why Don't You Know, and Stay Tonight.
You'll love: 12 Best Male Kpop Dancers, According To Fans
6. Seungyeon – CLC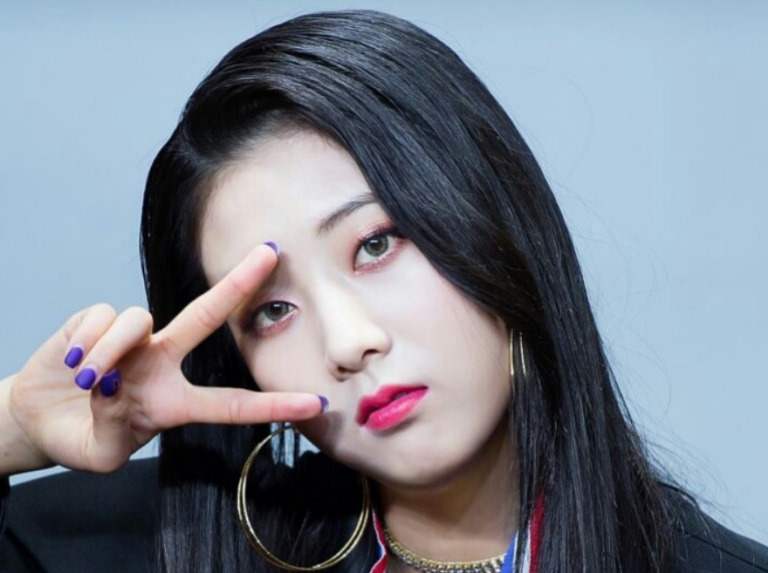 Jang Seung Yeon, professionally named Seungyeon, was born in 1996, in Seongnam, Gyeonggi-do, South Korea.
She is one of the best female dancers in K-pop and a member of Cube Entertainment. She is now leading the girl group CLC.
Before the girl group debuted, she was a backup dancer with the other members to promote "G.NA's Secret". After they debuted, they have released 10 mini albums and 2 digital singles.
You can take a look at some of her best songs here: To The Sky, Summer Kiss, Chamisma, Hey-Yo, Hobgoblin.
Seungyeon is really talented with the ability to adapt to nearly any concept but she is quite underrated.
Some people think of her as a good dancer only in the 3rd generation, but according to professionals, she is on this list too. Because she has a perfect combination of cuteness and sexy.
5. Chaeyeon – IZ*ONE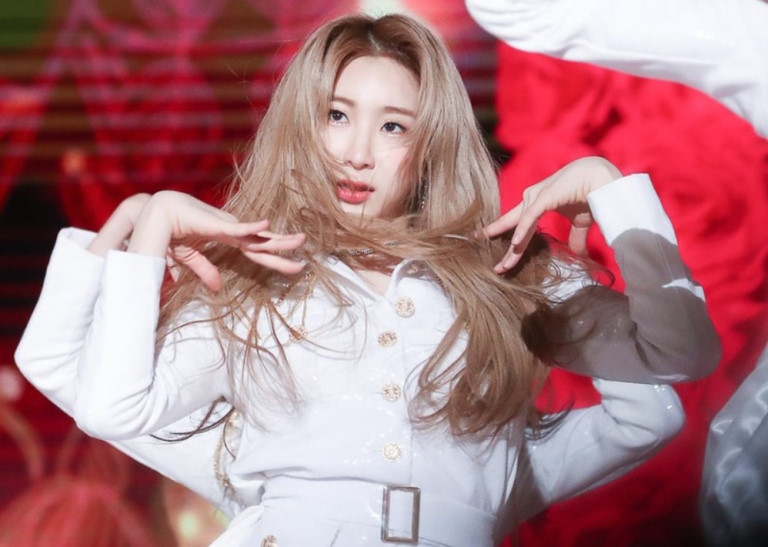 Chaeyeon (full name Lee Chae Yeon), born in 2000, was a member of IZ*ONE. She was trained by WM Entertainment.
After she took part in Produce 48 as a competitor and ranked 12th place, she became a member of this group.
The girl group debuted in 2018 and released a mini album named COLOR*IZ with a lead single "La Vie en Rose". Her most favorite songs are Secret Story of The Swan, FIESTA, Violeta, Vampire, and Beware.
What makes Chaeyeon special is that she takes advantage of her Hip Hop Style of dancing to the stage. She also has an amazing popping ability, which is rare in this industry.
That's why her performance is more creative and exciting to the audience.
4. Momo – Twice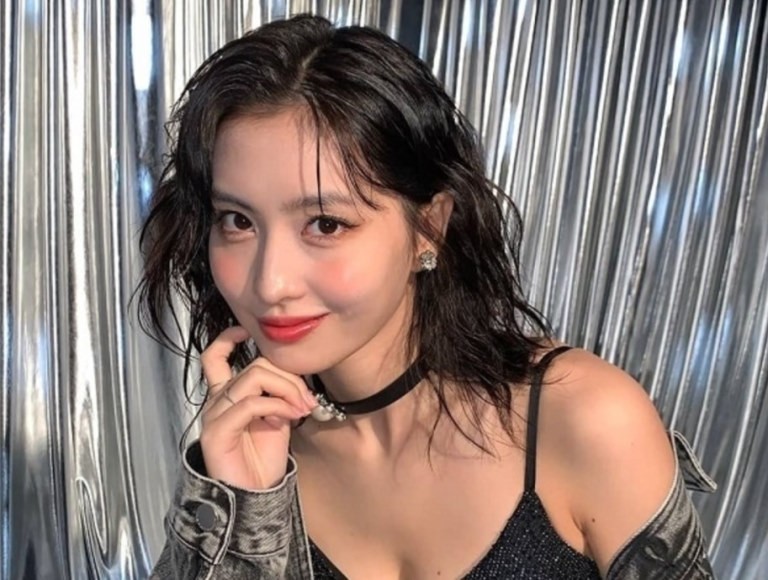 Momo Hirai, also professionally as Momo, is a Japanese dancer and singer born in 1996.
She is the female lead dancer, sub-rapper, and vocalist of the Kpop girl group called Twice.
Momo started practicing dancing when she was very young. She was trained by the Step Out Dance Studio and got noticed by JYP Entertainment thanks to a dance video that she uploaded on the internet.
She passed the JYP Japan Audition and then moved to South Korea to become a trainee there with Sana.
This dancer with her girl group Twice debuted in 2015 and released the single "Ooh-Aah" and immediately became popular as "The Nation's Girl Group".
Momo was starring in the music video "Sweet Dream" by Kim Hee-Chul and Min Kyung-hoon.
3. Hyolyn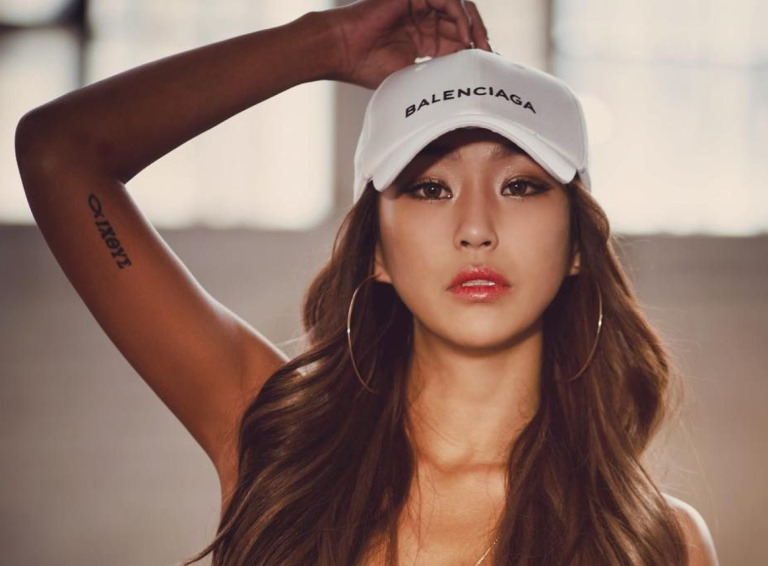 Hyolyn, born in 1990, is a singer and songwriter for the company she started herself – Bridʒ. Before that, she was a member of the group Sistar and also the sub-unit Sistar19.
Hyolyn first debuted with the girl group Sistar with the single "Push Push".
After that, she and Bora founded the sub-group called Sistar19. One of their most successful singles is Ma Boy, released in 2011.
In 2013, Hyolyn released the first EP "Gone Not Around Any Longer" and gained a lot of achievements on the music charts.
Hyolyn is known as the sexiest Kpop dancer thanks to her charming fashion style and she can pull off any dance choreography no matter what she wears.
She can perform very well even in high heels or baggy clothes.
She also cooperates with many dance choreographers to develop her dancing skills every day.
2. Hyuna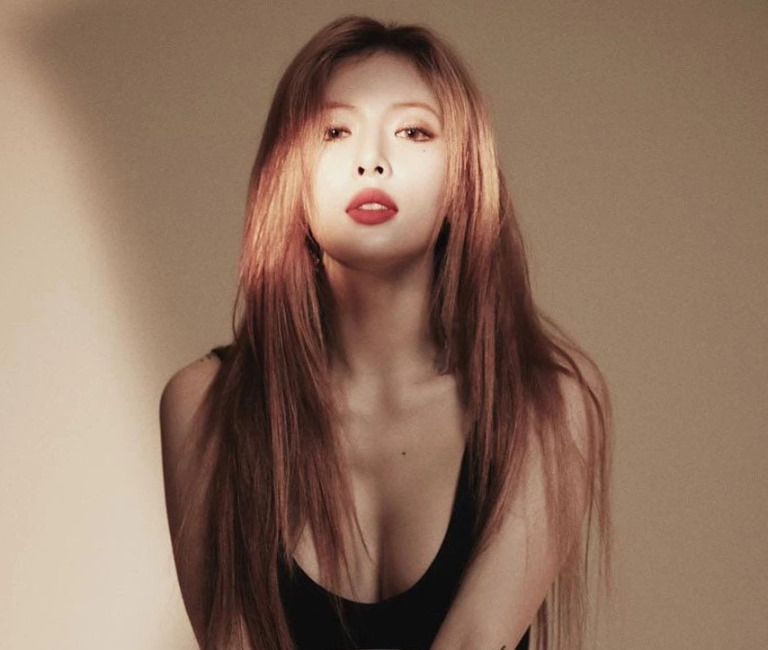 Kim Hyun-ah, well-known by the stage name Hyuna, is a singer, rapper, songwriter, and model born in 1992 in South Korea.
Hyuna first debuted in 2007 with the group Wonder Girls.
She left this girl group after a very short period of time and joined 4Minute right after that. This group has become famous around the country very quickly.
In 2019, Hyuna became a solo artist that focuses more on performance. She released a single named "Change" as the first solo and ranked second on Gaon Digital Chart in South Korea.
What makes people love Hyuna is her ability to control the stage and own the stage. She doesn't have to make complicated moves but she still rocks.
That's why people think of her as one of the best female dancers in K-pop.
If you love dancing, you should definitely check out her top songs including Trouble Maker, Red, Now (There Is No Tomorrow), Bubble Pop, 365 Fresh, and Ice Cream.
1. Lisa – The best girl dancer in Kpop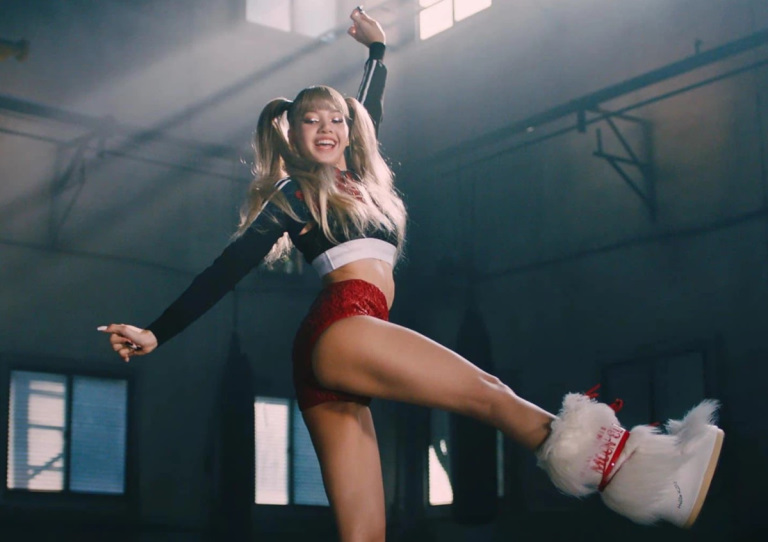 Lisa (full name Lalisa Manobal), born in 1997, is known as the best girl dancer in K-pop. She comes from Thailand but works in South Korea.
She is the main dancer, singer, and rapper in the famous girl group Blackpink, under YG Entertainment.
Lisa had her first solo single album called "Lalisa" in 2021. And this album has achieved a lot of success in a short time.
It sold more than 736,000 copies in the first week after it was released in South Korea.
Lisa is also the first female artist to get that achievement. Her music video for Lalisa got 73.6 million views on Youtube in the first 24 hours, which set a new record for a solo artist.
She is really flexible so she can pull off any dance style. She also has a great sense of rhythm, control, fluidity, and amazing stage performance.
No wonder why people call her the dancing queen of K-pop.
Final Words
In K-pop, dancing skills are much more important than singing skills because if one member in a group is bad at dancing, it will have a bad effect on the whole performance.
Above are the best female dancers in K-pop that people love to watch. Just pick out your favorite to enjoy.