The swing dance was once such a popular pastime in the American public that the period from 1933 to 1947 was dubbed the "Swing Era." Every weekend, you'll see crowds coming to ballrooms and clubs to dance the stresses and frustrations of the week away.
Although it's nowhere near as popular as before, there are still swing dancing clubs and events around today, with new styles and variations for dancers to discover.
In this article, we will explore not just the origin and history of the swing dance but we'll also give you a look at the basic moves and techniques, the typical attire and music, the social etiquette, and more!
Let's dive into it!
What Is Swing Dance?
There are many specific dances that people have claimed to be "the definitive swing dance". But in reality, swing dance is a family of dances rather than anything in particular.
Watching a dance performance, you can tell swings apart by the dramatic lifts, spins, and flips that the dancers execute to the beat of the music. And speaking of music, it's also very easy to tell swing dancing apart by their fast-paced, joyful, and energetic music!
The highlight of swing dances is their emphasis on improvisation. Dancers are encouraged to experiment and explore different moves and choreographies. That's why no performance ever looks the same: swing dancing is an exercise in creativity and improvisation.
Swing Dance Origin & History
There are still a lot of conflicting records and stories about the true origin of swing dancing. But we know the basics.
The swing dance came roaring into the American ballroom dancing scene in the 1920s in the Harlem area of New York City. At that time, jazz music was extremely popular. Every weekend, young people flocked to dance halls and clubs to dance to the lively rhythm of the music.
A notable dance that came to be atop jazz music was the Lindy Hop, which many considered to be the earliest form of swing dancing.
The Lindy Hop first appeared in the Savoy Ballroom in Harlem, NYC. It's a combination of traditional African-American dances, along with the eight-count structure of classical European partner dances.
As a result, the dance is familiar and can be performed by everyone at the time (do note that when the Lindy Hop came onto the scene, the US still practiced racial segregation).
The Savoy Ballroom was one of the few places that didn't discriminate by skin color, so everyone – no matter the color of their skin – could dance and learn from each other.
It's one of the many reasons why, eventually, the Lindy Hop spread beyond the Harlem and swept across the country in a swing dance craze. That craze was the period that's now known as the "Swing Era", which lasted from 1933 to 1947.
At the height of its popularity, big-band music dominated the airwaves. You can't tune in to a radio station without hearing a classic or two, like Mame by Louis Armstrong and Indiana by Gene Krupa. And of course, every weekend, the entrance of dance halls was packed with enthusiastic dancers.
Due to its lively energy and risque, sensual moves, swing dance became a symbol of youth culture and rebellion. Older folks who were used to the stricter, more formal ballroom dances weren't very pleased … but they were a minority. Everyone loved swing dancing!
Unfortunately, in the decades that followed, swing dance gradually fell out of favor, as other dance styles, such as rock and roll and disco, took center stage. Fortunately, there have been sporadic resurgences of swing dancing (which was in the 80s).
Today, swing dance continues to be enjoyed by people of all ages and backgrounds, with communities and dance scenes thriving in cities worldwide.
Types Of Swing Dance
There are several types of swing dancing, most of which are still being performed today. There's no shortage of classes that instruct them, either.
Here are a few that you can check out.
East Coast Swing Dancing
East Coast Swing is one of the most popular forms of swing dancing out there due to its simplicity. Beginners can quickly learn the choreography in just a couple of weeks (this is also the reason why most novice swing dancers are advised to start with East Coast Swing first before moving on to tougher styles.)
ECS mostly uses a six-count pattern, but occasionally, the dancers can improvise to include an eight-count pattern, too. The dancers will circularly move about the floor, typically ending with a rock step.
Plus, the dance uses three common rhythms depending on the music and the beat: single, double, and triple.
West Coast Swing Dancing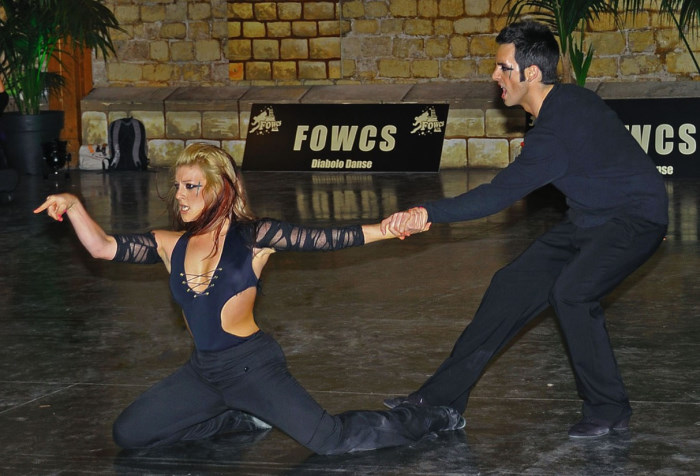 The mirror opposite of East Coast Swing dance is, of course, West Coast Swing!
WCS is more modern than ECS. Besides classic swing and big band music, WCS dancers also perform zpop, country swing, blues, and rock music. The tempo can vary greatly, but they're typically very fast, between 80 to 120 BPM.
Lindy Hop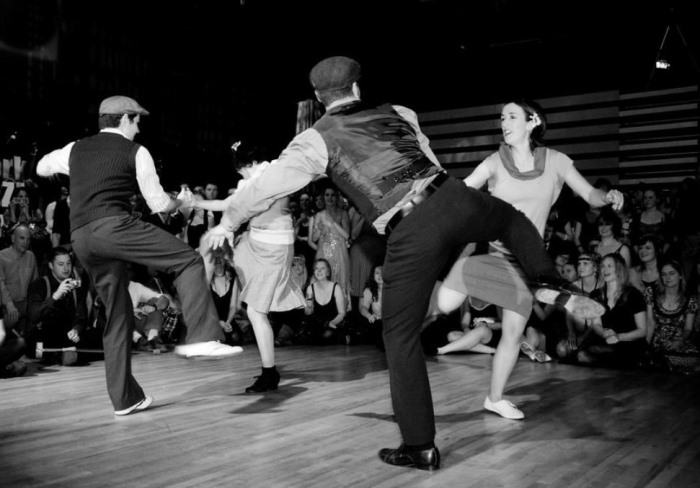 The Lindy Hop is the "original" swing dance. Though its popularity peaked in the 1930s, many places and events still host the Lindy Hop.
Special characteristics of this dance include whips, kicks, and swing-out moves where the lead will "swing" their partner away, then draw them back. For pro-level dancers, the Lindy Hop can also include riskier and bolder swing dance moves like aerials and lifts.
This dance can be done to six-count as well as eight-count patterns.
Balboa
Balboa is a type of swing dance that originates from Southern California. Unlike other types of swing dance, the dance partners stay in a closed position almost through the entire length of the performance. Instead, they accentuate the rhythm and the fast tempo with complex, fast-moving footwork.
Jive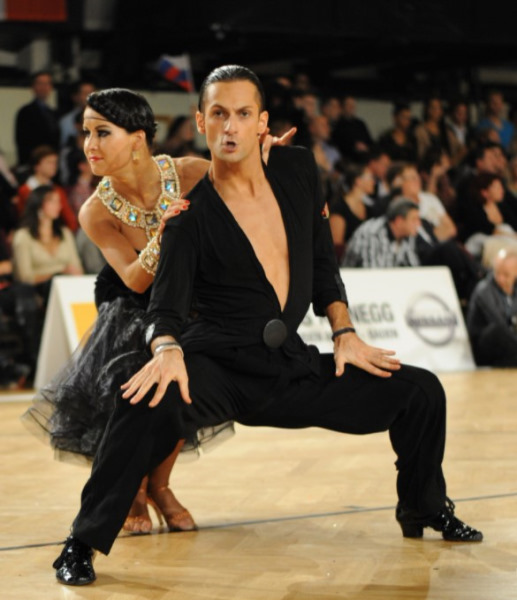 The Jive is an extremely fast version of the ECS, with a tempo as high as 175 BPM. The signature moves of the Jive are flicks and kicks.
Notably, the Jive is one of the most popular competitively-performed Latin dances. It's the last of the five dances done in International Latin Dance competitions (despite being an American dance!)
Swing Dance Attires
One of the most enjoyable aspects of swing dance is the dress-up. "Going swing dancing" is a great excuse to dress yourself up in vintage-style clothing!
For women, swing dance attire often includes flowing dresses or loose skirts. The looseness allows the dancer to move more freely and perform twirls (the fabric flapping in the air can create a beautiful visual effect).
Many female dancers wear A-line, swing, and circle skirts for their classic look. Often, the clothes will be in bright colors or bold prints to help them stand out on the stage.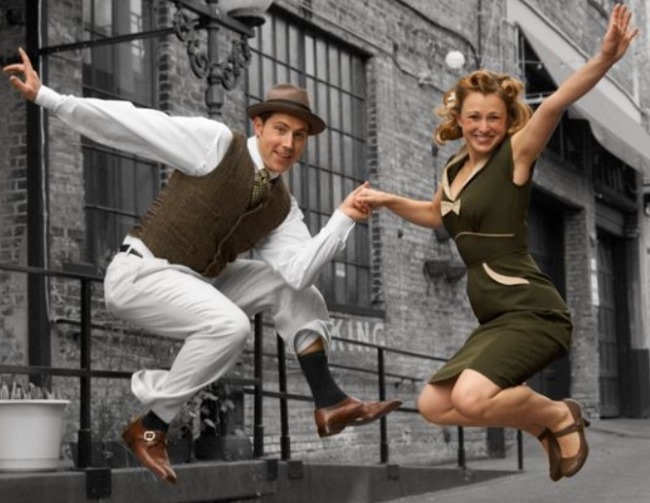 Shoes are also an important part of the outfit. Comfy but still good-looking shoes like Mary Janes, saddle shoes, and T-strap heels are popular at social dances and competitions. For informal affairs and practice sessions, sneakers or dance shoes are fine.
Men's swing dance attire typically includes dress pants or chinos paired with a button-up shirt or a vest. Some dancers like to go all the way and switch out their belts with old-fashioned suspenders. And instead of ties, they'll opt for bow ties.
In terms of shoes, classic wingtip shoes or two-tone Oxfords are often chosen. But you can also get a pass for wearing Latin or specialized swing dance shoes.
Swing Dance Music & Songs
Swing dance came to being from jazz, so the dance itself has a deep and intimate connection with music. Swing dancers rely on various music to keep them moving. The dance music often has an upbeat rhythm, driving bass lines, and a jazz or big band-esque horn section.
Some of the most iconic swing music comes from big band leaders like Duke Ellington, Count Basie, and Benny Goodman. Their music was quite literally all that was playing on the radio during the Swing Era.
Other popular swing musicians include Cab Calloway, Louis Armstrong, and Ella Fitzgerald. Their smooth vocals and swinging rhythms are perfect for dancing (and romancing, if you're up for that!)
Swing music usually has an extremely fast tempo at 120 to 200 BPM. Swing dance songs can range from slow ballads to fast-paced, high-energy tunes.
In addition to classic swing music, swing dancers (especially West Coast Swing dancers today) can select more modern music as the backdrop for their performance, like songs from Brian Setzer.
Famous Swing Dancers
Hal Takier
Harold "Hal" Takier is often said to be one of the best jitterbugs of all time and was among the first people to take up this dance.
Takier began his career as a dancer in the 1930s, performing with numerous swing bands as well as participating with his partner (Betty Takier) in numerous competitions.
For example, in 1939, the pair entered and subsequently won the International Swing Jam in LA. They would also go on to win the Harvest Moon Ball in LA later.
For their raw chemistry and technical excellence on the stage, Hal and his partner were inducted into the California Swing Dance Hall of Fame in 1990.
Fortunately, while he was most active during the 40s and 50s when video records were rare, there are still many surviving records of Hal and Betty performing. A great sample is this famous Venice Beach swing dancing clip filmed in September 1939.
Hal Takier passed away in his private home in California on January 9th, 2012.
Dean Collins
Dean Collins (born Sol Ruddosky) was an American dancer and choreographer. Born in 1917 and growing up in Newark, New Jersey, he started dancing when he was only 13 years old with instructions from his two older sisters.
Later in life, he participated in numerous amateur dance competitions and won several of them. Then, he became a patron of the Savoy Ballroom in Harlem, the birthplace of swing dancing.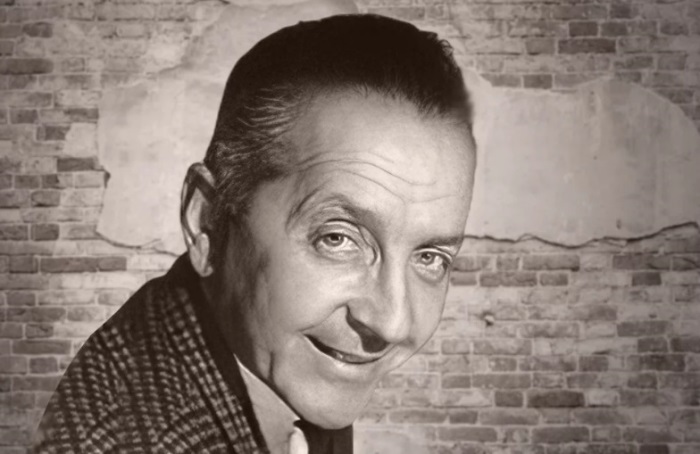 He fell in love with this new and exciting dance form and innovated his own. Dean's innovations have now become the West Coast Swing, making him one of the earliest pioneers of this dance style!
Collins began his career as a dancer in the 1930s, performing with a number of famous swing bands and appearing in several Hollywood films, like Hellzapoppin' (1941), Dance Hall (1941), Always a Bridesmaid (1943), and Junior Prom (1945).
In addition to his work as a performer, Collins was also a prolific choreographer. He's been the one to choreograph numerous movies and TV shows (some of which he also starred in!)
Frankie Manning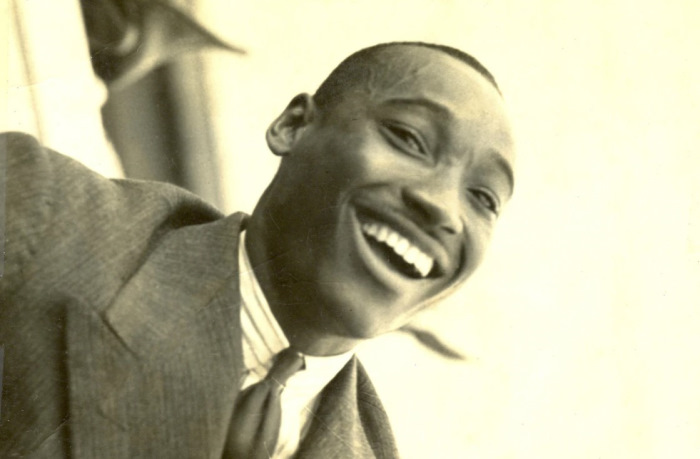 When it comes to the Lindy Hop, a name you must know is Frankie Manning
Born in 1914 in Jacksonville, Florida, Manning moved to Harlem with his mother after his parents separated. Learning to dance from a young age, he's already an expert dancer who regularly attended events at the Savoy Ballroom in Harlem by the time he's become an adult.
Manning is credited with being the first person to perform an aerial in a swing dance competition, a move that later became a signature element of Lindy Hop!
Norma Miller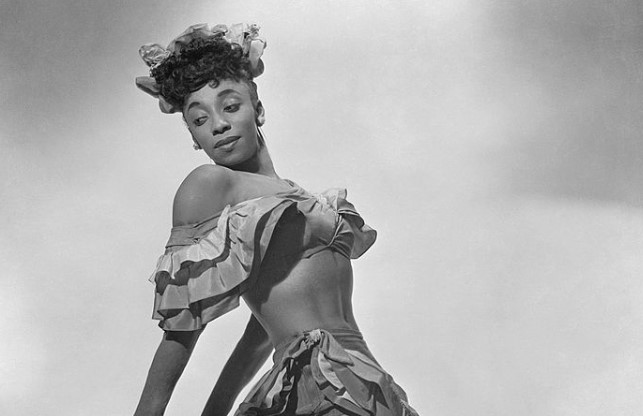 One of the best documentaries about swing dancing is a 72-minute film by John Biffar called "Queen of Swing." The movie's protagonist, Norma Miller, was a prolific swing dancer, author, choreographer, and comedian with a long career of over seven decades.
She's said to be one of the original pioneers of swing dancing as an art form and, through the documentary, had inspired generations of swing dancers even when the age of swinging has gone past.
If you're ever in the mood for a good movie, Queen of Swing is a definite watch and a great resource in case you want to try swing dancing!
Final Words
For over a century, the swing dance has been and still continues to be a beloved dance form. Originating in New York, swing dancing has evolved over the years and spread to all corners of the globe, captivating dancers and enthusiasts with its lively energy.
We hope this article has given you a better idea of its history, characteristics, and traditions. And if you feel like you've found the inspiration to try swing dancing … all the better!
What's your favorite part about swing dancing? Tell us in the comment section!