Maya Plisetskaya, one of the most renowned Soviet ballerinas, is celebrated for her exquisite technique and breathtaking artistry in the 20th century.
Born in Moscow in 1925, Plisetskaya came from a family of prominent Russian artists and intellectuals. Despite facing numerous challenges throughout her life, including political oppression and personal tragedy, Plisetskaya's talent and determination propelled her to become a beloved icon of the ballet world.
There is much more to explore about ballerina Maya Plisetskaya: her life and legacy, her early years, her rise to fame as a world-famous ballerina, and her lasting influence on the world of dance.
Maya Plisetskaya's Family
Maya Plisetskaya was born and raised in a distinguished Russian artistic and intellectual family. Her father, Mikhail Plisetski, was an engineer and diplomatic official while her mother, Rachel Messerer, was a dancer and actress.
Plisetskaya's maternal uncle, Asaf Messerer, was a famous principal dancer, ballet teacher, and choreographer. And her aunt, Sulamith Messerer, was also an esteemed prima ballerina.
Her two brothers, Alexander Plisetski and Azari Plisetski, also became renowned ballet dancers.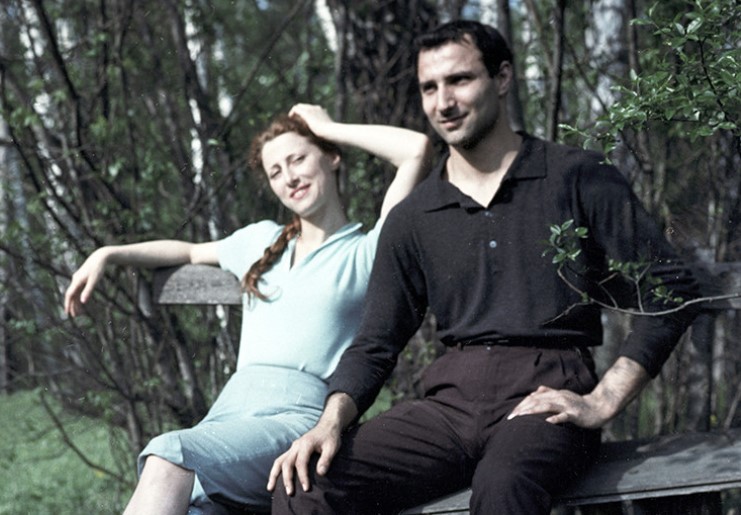 Growing up in this artistic environment, Plisetskaya was exposed to the world of dance and theatre from a young age. And her family's influence shaped her future career as a ballerina.
Despite facing political oppression and persecution during the Soviet era, her family remained a source of support and inspiration for Plisetskaya throughout her life. Their legacy in the world of Russian art and culture lives on to this day.
Maya Plisetskaya's husband
Being a great ballerina of her generation, Maya Plisetskaya's love life also involved two eminent artists.
Her first husband, Maris Rudolf Liepa, was also a Soviet ballet dancer. He was recognized as one of the finest male dancers in the world at the height of his career. They danced in a few plays together, including "Don Quixote", Liepa's debut stage at the Moscow State Academic Bolshoi Theater, and "Legend of Love".
Maya Plisetskaya married Maris Liepa in 1956; however, they divorced in the same year.
She finally went into marriage with the love of her life two years later. Maya Plisetskaya's husband, this time, was Rodion Konstantinovich Shchedrin, an accomplished composer and pianist.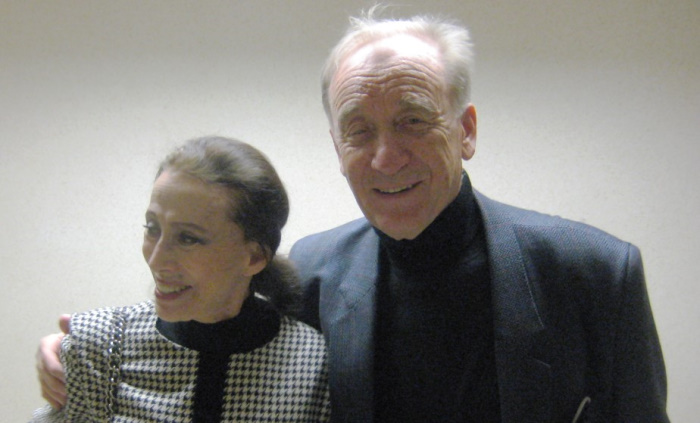 Maya Plisetskaya's Weight And Height
Undoubtedly, Maya Plisetskaya had to strictly keep herself in good shape as she was more than an industry professional. Compared to ideal ballet body standards, she had an average height of 5 feet 6 inches (167 cm) and weighed 117 pounds (53 kg). Please keep in mind that these numbers obviously would fluctuate over time.
Maya Plisetskaya's Net Worth
Maya Plisetskaya's primary source of income came from the work that created her reputation: ballet. She also earned a fortune as a choreographer, ballet director, and actress. Her net worth is estimated to range from $1.6 million to $5 million as of January 2023.
Check more: Maria Alexandrova Biography
The Way Maya Plisetskaya Became A Great Ballerina
Maya Plisetskaya's journey to becoming a great ballerina was highlighted by talent, hard work, and resilience. Her ability and tenacity enabled her to become a cherished icon of the ballet world in spite of suffering several hurdles in her life, including political tyranny and personal sorrow.
Plisetskaya began studying ballet at a young age as she had a profound artistic family background, and she quickly demonstrated a natural gift for the art form.
However, her path to success was not without challenges.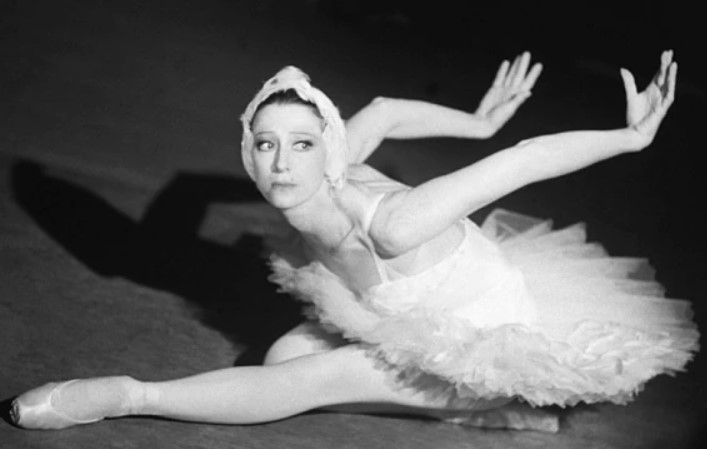 During the Soviet era, Plisetskaya faced political oppression and censorship, as the government sought to control the arts and limit artistic expression. As a result, she was often forced to navigate complex political and social landscapes in order to pursue her passion for ballet.
Despite these challenges, Maya Plisetskaya remained focused on her goals, and she continued to hone her craft through rigorous training and dedication. She studied at the Bolshoi Ballet School in Moscow, where she received instruction from some of the most esteemed ballet teachers of the time.
Her perseverance and dedication paid off, and she quickly advanced through the ranks to become a soloist with the Bolshoi Ballet.
Maya Plisetskaya's rise to fame as a ballerina was addressed by numerous groundbreaking performances and collaborations. She was known for her electrifying presence on stage, as well as her technical precision and artistry.
Her style was characterized by a unique blend of classical ballet techniques and innovative, modern flourishes, which set her apart from other dancers of her time.
One of her most famous performances was her portrayal of Carmen in Alberto Alonso's ballet of the same name. Her interpretation of the role was bold and daring, defying convention and challenging traditional gender roles in ballet.
The performance was a sensation, and it helped Plisetskaya distinguish herself as one of the most captivating and innovative ballerinas of her generation.
Plisetskaya also collaborated with other prominent artists and choreographers throughout her career. She worked with choreographer Roland Petit on the ballet "The Lady with the Camellias" and partnered with Rudolf Nureyev in a number of acclaimed productions.
Her collaborations with other artists helped to push the boundaries of ballet and bring new perspectives and ideas to the art form.
Maya Plitsetskaya's Contribution To Art
Maya Plisetskaya made a significant contribution to the world of ballet and art. She was known for her innovative and daring approach to dance, which challenged traditional conventions and brought new perspectives and ideas to the art form.
Plisetskaya's performances were signified by technical precision, grace, and passion, and her unique style influenced generations of dancers and artists around the world.
Plisetskaya also brought new voices and perspectives to the world of ballet through her collaborations with many prominent artists. Let's look back at some of her unforgettable performances, through which she made quite a name for herself.
First, in the Bolshoi 1959 tour, Maya Plisetskaya played Odette and Odile in Tchaikovsky's masterpiece "Swan Lake". She prepared for the role by analyzing the actual movements of swans in the park.
Second, Plisetskaya's performance in "Don Quixote" as Kitri is another appreciated piece. It was described by Rudolf Nureyev as "like champagne".
Another well-acclaimed work of hers is the "Dying Swan" solo, a reprise of her famous interpretation for her 70th birthday.
Finally, it is Plisetskaya's collaboration with the legendary French dancer Maurice Bejart. She performed Ravel's "Bolero" and received praise from Bejart as "dance's last living legend".
Her contributions to art were not limited to her performances, as Plisetskaya also supported various cultural and humanitarian causes throughout her entire life. She was a tireless advocate for the arts, and her impact keeps on motivating and encouraging dancers and artists all around the world today.
Maya Plisetskaya's Autobiography
Maya Plisetskaya's autobiography, "I, Maya Plisetskaya," is a powerful and moving account of her life and career as a ballerina.
Published in 1991, the book offers a firsthand perspective on the challenges and triumphs that marked Plisetskaya's journey, from her early years studying ballet to her rise to fame as one of the world's greatest ballerinas.
Her writing is candid and insightful, and she offers a unique insight into the political and social realities of life in the Soviet Union during her lifetime.
Through her memoir, Maya Plisetskaya provides a glimpse into the world of ballet and the creative process behind some of her most iconic performances.
She also shares personal stories and reflections on the many obstacles and tragedies she went through in her life, including the loss of her father and husband to political persecution.
"I, Maya Plisetskaya" is a striking and uplifting testament to Plisetskaya's brilliance, resilience, and devotion to her craft. It maintains its significant value for dancers and art enthusiasts around the world.
Maya Plisetskaya's Death
The Russian ballet paragon passed away on May 2, 2015, at the age of 89. Maya Plisetskaya's cause of death, according to Katerina Novikova – the Bolshoi's press secretary, was a severe heart attack.
Her demise was met with an outpouring of grief and tributes from the dance community and beyond.
Plisetskaya had continued to perform well into her 80s despite her retirement as a soloist at 63. And her impact on the world of ballet was immense.
She made her comeback in "Ave Maya", choreographed just for her by Maurice Bejart, on her 70th birthday and showcased the stage again at the age of 80.
Maya Plisetskaya's last performance was the same Bejart's piece at the Cap Roig Gardens festival in Spain. She was seen to be still firm on her high heels at 82.
Her passing was felt as a loss not only to the art world but also to Russian culture and society as a whole. Plisetskaya's contributions to ballet and the arts had been recognized with numerous awards and honors throughout her lifetime, including the Order of Lenin and the State Prize of the USSR.
Her imprint lives on through her performances, writings, and the many dancers and artists who were inspired by her work.
Maya Plisetskaya's death signaled the end of an era, yet her legacy does not stop igniting the passion of dancers and admirers of high arts worldwide until this day.
Conclusion
For decades, this incredible woman, a symbol of Russia's Bolshoi Ballet, wowed the globe with her spectacular performances. Maya Plisetskaya is looked up to the most for being an original figure in ballet, yet as we get to know more about her, the more she fascinates us in many respects.
"A rare combination of artistry, beauty, generosity, and dignity" is how Dmitry Medvedev, the former Russian Prime Minister, described Plisetskaya. We all have to admit such words for her are well-deserved as she went beyond the honorable title of "Prima Ballerina Assoluta".