With its origins rooted in the early 20th century, lyrical dance is a dance style known for its unique fusion of technical precision of ballet with the raw emotions and free spirit of jazz and modern dances.
It's still around today as a kind of competition dance style thanks to how it challenges dancers technically and encourages them to delve deep into their emotions.
In today's article, we'll take a deep look at lyrical dance and assess it from every aspect!
What Is Lyrical Dance?
By definition, lyrical dance is a fusion between different dance schools, such as ballet and jazz. But, according to one of the documents we found, the term "lyrical dance" has to do more with the music than the dance.
Specifically, lyrical dance – unlike traditional dances like jazz and ballet that are done on top of wordless musical pieces – is done on songs with lyrics!
The lyrics, at least from the contemporary point of view, make it easier for the dancers to express themselves.
The choreographers can capitalize on the emotions (joy, hurt, anger, etc.) imparted by the lyrics to weave together a more intense performance for the audience.
Lyrical Dance Origin & History
Despite being a very widespread dance and is still starred on popular television shows today, a fun lyrical dance fact is that its origin and history – surprisingly – are not known very well.
However, dance historians have proposed three stories for the origin of lyrical dance.
One theory suggests that lyrical dance evolved from the "dream ballet" featured in Oklahoma and West Side Story musicals.
Another claim is that the term can be traced back to traditional Indian dance from the 16th century.
But the most plausible explanation by far, put forth by Phyllis Balanga-Demoret, suggests that it emerged in the 1990s as ballet struggled to fit into the competition stage.
As a result, choreographers and showrunners need a way to "rebrand" ballet and make it work.
The result is a mix of ballet with jazz and contemporary dances that should fit the competitive demand of a dance competition better.
You'll see how lyrical dance evolves as you look at dance show recordings over the years from the 90s onward. Initially, dancers would perform song lyrics, conveying emotions.
Today, the lyrical category prioritizes emotional expression but in a more abstract manner. Rather than being a "dance over lyrical songs," this genre has become a platform for innovation and stylized movements.
There have been tons of great lyrical dance performances, like the ones on popular television series, or the first season of So You Think You Can Dance!
Lyrical Dance Moves
The lyrical dance style is known for its distinctive and flowing dance moves that seamlessly connect throughout the performance.
One of the notable characteristics of this style is the unique upper-body movements that differ from ballet and jazz.
Dancers often incorporate body angles unfamiliar in traditional dance forms, reminiscent of the expressive gestures of traditional African dance.
In lyrical dance, partner lifts are a common feature, with dancers showcasing their skills by maintaining pointed toes during these lifts.
Leg lifts are frequently included in choreography, adding an extra layer of difficulty as dancers must flex their toes, testing their flexibility and control. This demand for flexibility further enhances the technicality of the dance.
Choreographers often utilize partners in lyrical dance routines, as the genre lends itself well to interpreting emotional ballads.
Through their movements, dancers skillfully convey the intensity of love relationships or the heartache of lost love.
This emphasis on partnering adds depth and complexity to the storytelling aspect of lyrical dance, allowing for powerful and emotionally charged performances.
Lyrical Dance Costumes
Lyrical dancers express themselves not only through their movements but also through their choice of dancewear.
Dancewear for lyrical dance often includes leotards adorned with sparkling rhinestones or other captivating embellishments.
You can pick costumes in various colors, ranging from solid black to the brightest of pastels – so long that it fits the tone and style of the performance, anything is fair game!
Lyrical Dance Music
Lyrical dance offers various musical possibilities, allowing dancers to perform in genres such as hip-hop, jazz, musical theater, and pop.
Dance teachers and choreographers bring their unique style to the chosen song, playing with shifts in mood and tempo to create a dynamic piece that tells a captivating story, much like the lyrics of a song.
Notable Lyrical Dancers
Over the past few decades that lyrical dance has been around, several notable dancers have risen to the top with it as the centerpiece of their repertoire.
Here are a couple of names worth checking out!
Suzy Taylor
Suzi Taylor is a renowned dancer, teacher, and choreographer born in Southern California. Here, she trained at prestigious studios such as Le Studio, Duprees, and Joe Tremaine's.
At 18, she moved to New York City and continued her training at renowned institutions like Alvin Ailey, The School of Ballet and Theatre Dance, and under the guidance of Robert Blankshine and Finis Jung.
Suzi's choreographic work has reached international stages in Tel Aviv, Rio, Glasgow, Toronto, Scotland, and Brazil.
For the past 26 years, Suzi Taylor has been a highly sought-after master teacher and choreographer, impacting both professional dancers and aspiring young talents.
Her expertise has taken her to national dance festivals in Rio de Janeiro, the prestigious Theatre An Der Wein School in Vienna, Ballet Argentina in Buenos Aires, and various workshops worldwide.
Tracie Stanfield
Tracie Stanfield, the founder and Artistic Director of SynthesisDANCE in New York City, is an award-winning choreographer and educator.
Her work has been commissioned globally and has helped define the contemporary, lyrical movement in concert and commercial dance.
She is a respected figure in the dance community. Tracie's influence extends to film projects, and she is recognized as one of the "Nine DanceMakers Making History."
As a faculty member at Broadway Dance Center, she travels globally, teaching amateurs and aspiring professional dancers alike the joy of dancing and the magic of lyrical dance as a form.
Mia Michaels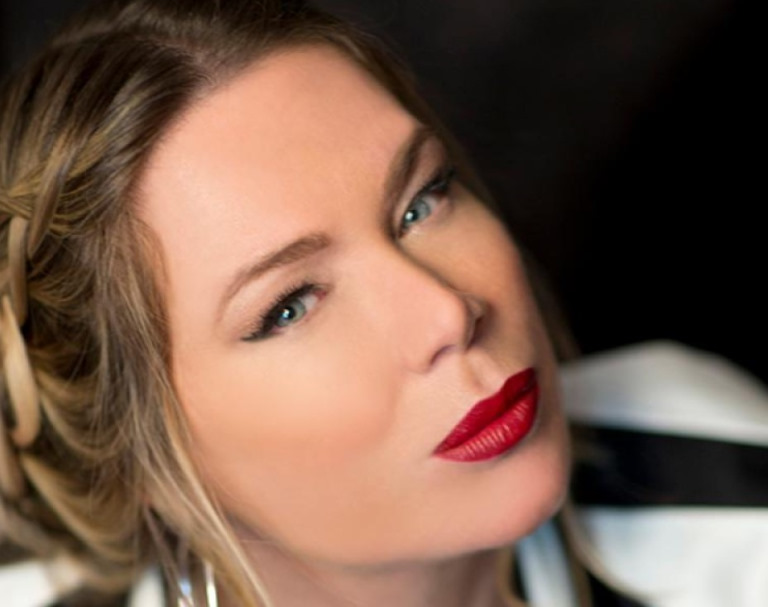 Mia Michaels Melchiona, professionally known as Mia Michaels, is an influential American choreographer and renowned judge on the hit television show So You Think You Can Dance.
Born on February 22, 1966, Mia has collaborated with an impressive roster of artists, including Tom Cruise, Celine Dion, Gloria Estefan, Madonna, Ricky Martin, Prince, and Catherine Zeta-Jones.
Mia's exceptional talent was recognized with a Primetime Emmy Award for Outstanding Choreography in 2007 for her work on "Calling You" during season two of So You Think You Can Dance.
This, coincidentally, is also a very good example of a well-choreographed lyrical dance performance.
She later won another Emmy Award in 2010 during season five.
Mia also showcased her choreographic prowess in the dance sequence for "Get Happy" in the television series House.
Check more: Top 10 Famous Jazz dancers
Blake McGrath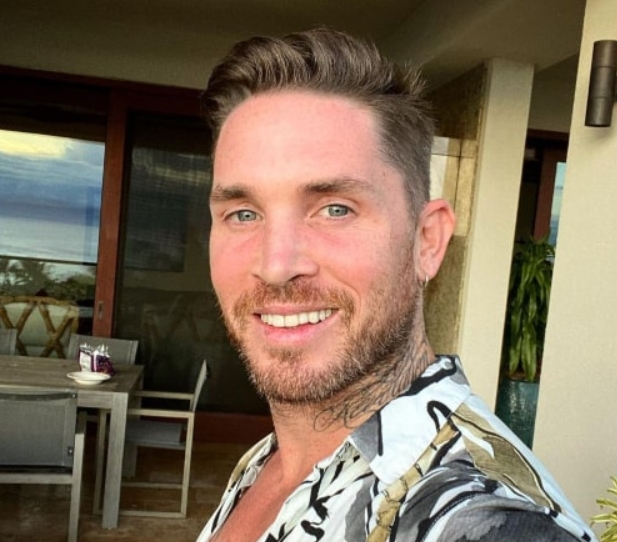 Blake James McGrath, born November 21, 1983, is a multifaceted Canadian artist known for his exceptional talent in various creative disciplines.
He gained recognition as a professional dancer, captivating audiences with his performances in the inaugural season of So You Think You Can Dance 2005.
Blake's passion for dance led him to the MTV reality dance show DanceLife, where he further showcased his skills in lyrical dance, among other styles.
Besides dancing, Blake has also ventured into singing, releasing his debut album, Time to Move, in 2010, establishing himself as a pop singer.
Lyrical Dance Today
Lyrical dance is a competition dance style primarily used within competitive dance. While "lyrical" can describe a quality or movement type in other dance contexts, it is not recognized as a distinct style like Jazz or Ballet.
Most notably, you'll find a good example of lyrical dance in the first season of So You Think You Can Dance, where contestants competed in various styles, including ballroom, hip-hop, jazz, and lyrical.
However, in Season 2, "lyrical" was replaced with "contemporary." Still, the dance format remains mostly unchanged.
So, in the end, lyrical dance is still alive and kicking today, albeit in a different name!
Final Words
Lyrical dance remains a prominent and expressive style within competitive dance. While its name has undergone some changes in professional settings, the essence and beauty of lyrical dance endure.
Its flowing movements, emotional storytelling, and seamless blend of ballet, jazz, and contemporary techniques continue to captivate audiences.
What aspect of the dance is most notable for you? Tell us in the comments!