Each child has a typical type of intelligence. And Gillian Lynne masters musical-rhythmic from a very young age.
This English female dancer is among the most influential dancers of all time. She is also the one that is forever memorized in the West End theater.
What's more to tell about Gillian Lynne? Let's discover her life and career as a legendary figure in the performing arts.
Who Is Gillian Lynne
Gillian Lynne (full name: Dame Gillian Barbara Lynne DBE) (February 20, 1926 – July 1, 2018) is an English ballerina, dancer, choreographer, actress, and theater television director.
She received international recognition as a choreographer to revive the British musical with the two hit shows – Cats and The Phantom of the Opera.
Having a West End theater named after her – the Gillian Lynne Theatre, she was the first non-royal woman to get that special tribute.
She was awarded Dame Commander of the Order of the British Empire for her contribution to dance and entertainment in 2014.
Her choreography style mixed classical ballet with modern elements. It also drew on influences from genres such as jazz and contemporary dance.
She represented diversity in the performing arts and strove to create opportunities for performers of all races, genders, and abilities.
Gillian Lynne's Family
Gillian Lynne was the only child of Leslie and Barbara (Hart) Pyrke. Her father owned a furniture and decorating business and provided funeral services.
When she was 13, her mother died in a tragic car crash while her father was away from home.
She married the esteemed barrister Patrick Back but then divorced. In 1980, she tied the knot again to actor Peter Land.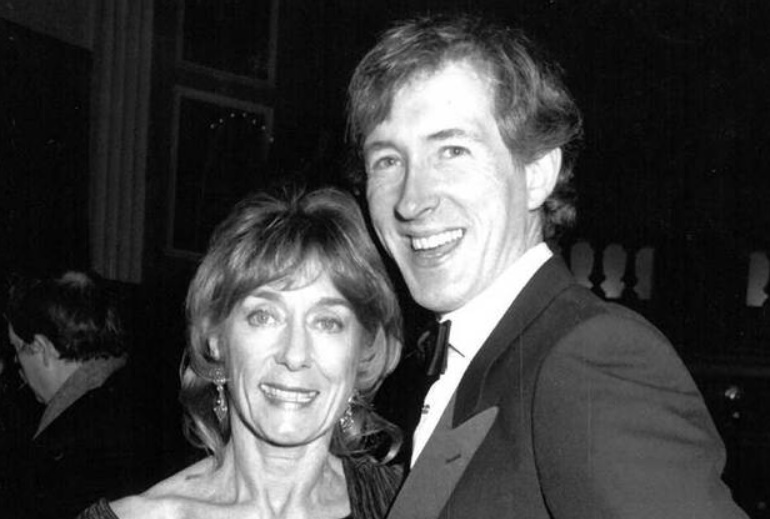 Gillian Lynne's Height & Weight
Gillian Lynne stood at an impressive height of 5′ 5½" (1.66 m). There is no information available about her weight and other body measurements.
Gillian Lynne's Net Worth
Gillian Lynne achieved great success and financial prosperity throughout her career. She had a net worth of $5 million, solidifying herself as one of the most successful and affluent choreographers.
Her income came from various sources, including performances, film roles, and other jobs.
Check more: Wendy Whelan: Biography, Family, Net Worth & More
Gillian Lynne's Early Life and Education
Her gifted dance talent was discovered by a doctor.
She had musical-rhythmic intelligence in dance. However, this talent was mistaken for ADHD – a learning disorder.
Not until she saw the doctor, her true talent was revealed. From that time, she began her official training as a dancer.
As a dancer, body movement was her means of communication and the only way to overcome her mother's death. At 13, she took an audition and got a scholarship to The Cone Ripman.
She started extensive training when Ninette de Valois noticed and brought her to Sadler's Wells (The Royal Ballet).
She was with the ballet house from 1946 to 1951. Here, she followed two mentors – Frederick Ashton and Helpmann.
She also went on holiday to America and France to learn new dancing techniques.
Gillian Lynne's Dancing Career
An Incredible Start With The Royal Ballet
Her journey to becoming an admired dramatic ballerina began when she joined the Royal Ballet. Along with advanced training, she quickly became a soloist, then principal of the ballet house.
Throughout her seven years at the Royal Ballet, she danced as the Black Queen in Checkmate, the Lilac Fairy in Sleeping Beauty, her first solo on her 20th birthday, and the Queen of the Wilis in Giselle.
Her performances were admired for their dramatic flair, with Frederick Ashton and Robert Helpmann even creating roles specifically for her.
A Great Move To The West End
Gillian Lynne was the role model of a dedicated and restless dancer.
Refusing to stay safe, she left the Royal Ballet to join the London Palladium in 1951. She quickly gained notoriety for her performances at the West End's ballet house.
Her role as Claudine in Can-Can at the Coliseum Theatre solidified her talent on the West End stage.
She also had a brief movie career, starting with a part in the Errol Flynn film The Master of Ballantrae (1953).
In addition to these big-screen roles, she was active on British television throughout the 1950s. She had a starring role in the revue England Our England and led productions in stage musicals.
In 1959, she even narrated Peter and the Wolf live on BBC TV with the Royal Philharmonic Orchestra, acting out all the characters.
The following year, she was at the head of a production of New Cranks at the Lyric Theatre in Hammersmith.
Her talent for ballet and acting shaped the era, making her one of the most influential figures in 1950s entertainment.
It was a time when the boundaries between music, dance, and theaters started to break down. Gillian Lynne was at the forefront of this revolution.
Gillian Lynne As A Choreographer
A Step Toward Choreography
From dancing, she naturally reached out to choreography. Her creativity and talent in dancing was undeniable.
Her dance steps were added in The Master of Ballantrae (1952), marking the beginning of her choreography career.
She made strides as the choreographer for The Owl and the Pussycat for Western Theatre Ballet (1961).
After that, she contributed to Wonderful Life (1964) with Cliff Richard, which showcased her remarkable talent.
She made a name for herself with Collages (1963) premiered at the Edinburgh Festival.
David Merrick was impressed with the musical and invited her to choreograph The Roar of the Greasepaint – The Smell of the Crowd (1965).
This musical ran on Broadway for 23 performances and further cemented Gillian's success as a choreographer.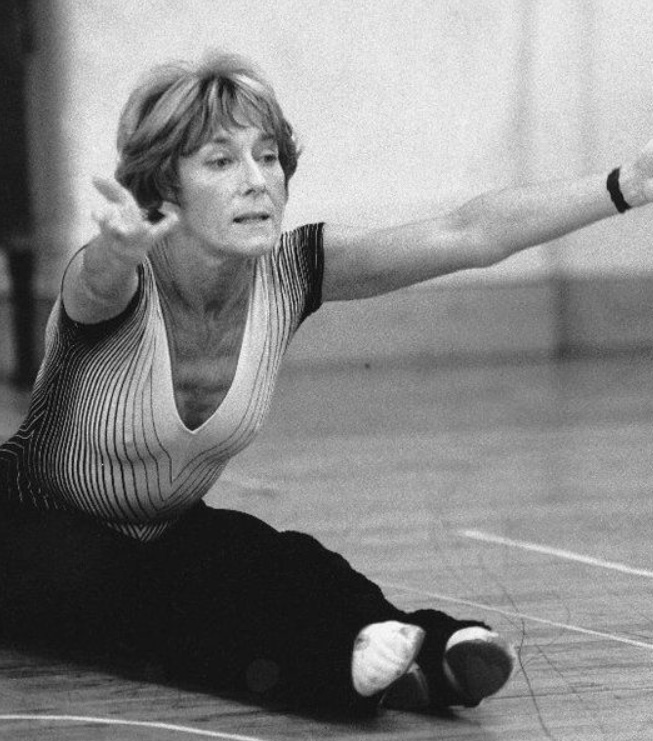 Unbeatable Achievements
Gillian Lynne had a long and impressive career as a choreographer and director.
She did many notable productions, ranging from the Royal Opera House, Royal Shakespeare Company, and English National Opera to West End and Broadway shows.
She gained further recognition for her choreography and direction of Love on the Dole in 1970. The Nottingham Playhouse musical starred Eric Flynn and Angela Richards.
In 1975, she made history as the first person to create a TV-commissioned work by The Australian Ballet – The Fool on the Hill.
She was also well-known for her work on Andrew Lloyd Webber's musicals, including Cats (1981), The Phantom of the Opera (1986), and Aspects of Love (1990).
She won the 1987 BAFTA Huw Wheldon Award for her choreography in A Simple Man starring Moira Shearer.
Gillian Lynne's choreography career peaked when she accepted Trevor Nunn's invitation to create works for the musical Cats. Soon it became a hit, with 8,949 performances making both millionaires.
She worked with Troika Entertainment on their 2009–2010 international tour of Cats.
The Olivier Award ceremony added a category – Outstanding Achievement in a Musical in 1981, recognizing her immense contributions to the success of Cats.
Gillian Lynne succeeded as a choreographer, thanks to her ability to find the perfect collaborators for her projects. It was the collaboration with Trevor Nunn and Andrew Lloyd Webber to create the iconic Cats.
She continued working with Andrew Lloyd Webber in productions such as The Phantom of the Opera and Aspects of Love (1990).
In 2006, their work on The Phantom of the Opera earned them a place in Broadway history when it became the longest-running show, surpassing Cats' previous record.
Her innovative and creative choreography revolutionized what show dancers were able to achieve. Her works allowed audiences to become immersed in the world of the felines.
Gillian Lynne's Death
Gillian Lynne passed away at a London hospital due to pneumonia.
Andrew Lloyd Webber renamed his New London Theatre to The Gillian Lynne Theatre to memorize her immense contribution to the field. The event featured a special ceremony to commemorate the occasion.
The musical theater community paid their respects and showed gratitude for her works.
Andrew Lloyd Webber tweeted to pay tribute to his dear friend.
Choreographer Matthew Bourne also expressed his appreciation, tweeting that she "supported and inspired me from the very beginning …her spirit and love of dance and dancers lives on in all of us."
Final Words
Gillian Lynne's story was legendary. Starting from a British ballerina, she shined as a choreographer on London's West End and Broadway.
She is an inspiration to aspiring dancers, directors, and choreographers worldwide. Her legacy will continue to live on for years to come.